Hello gentle readers, and welcome to the SwitchArcade Round-Up for November 20th, 2023. In today's article, we kick off the week with a few reviews. Nothing too major, but some odds and ends that might catch your interest. Then, it's new release time. I can't lie to you, my dearest friends, it's quite dire today in that department. After that, we've got the usual lists of new and expiring sales for you to comb over. Do keep in mind that we are heading into the Black Friday week, so you should probably save a bit of money for the inevitable avalanche of sales that will be coming in a day or two. Let's get started!
Reviews & Mini-Views
Roller Coaster Tycoon Adventures Deluxe ($39.99)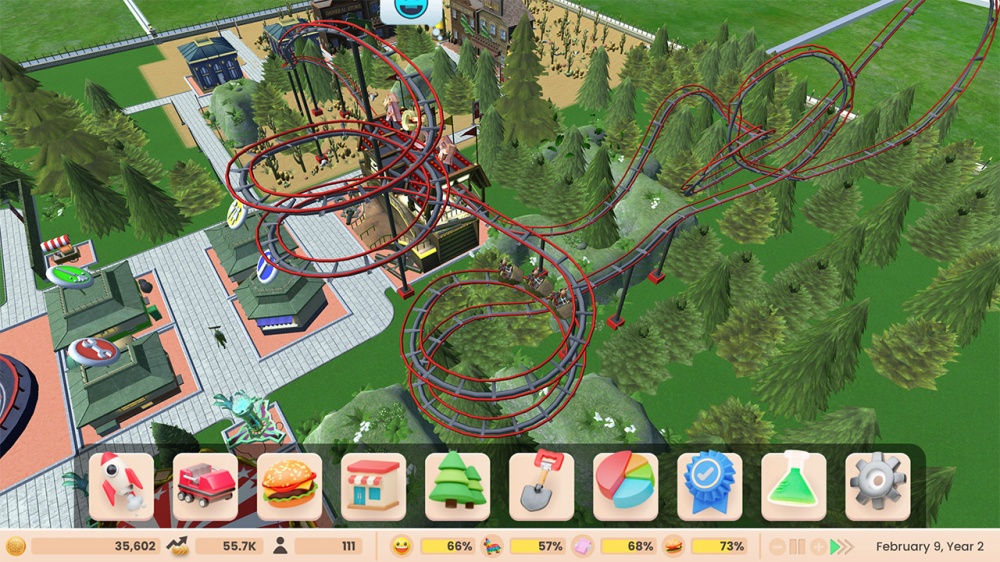 I know some people have an issue with the very concept of Roller Coaster Tycoon Adventures, a port of the more simplified mobile version of the long-running series. Frankly, with Roller Coaster Tycoon 3 also available on the Switch to provide a more classic experience for those who want it, I have no issue with there being an alternative, more chill take. The problem is that Roller Coaster Tycoon Adventures was a buggy, technically flawed, and poorly-tailored port in its Switch incarnation. I was a little excited to see this Deluxe version announced, because this seemed like the perfect opportunity to fix things up and right the proverbial wrongs of five years ago.
Unfortunately, the same old problems have been carried forward. You just get more stuff, which normally would be all I would want in an enhanced version. But all the features and content in the world don't mean much when the base game still doesn't work right. The UI is still really awkward to use. There are still bugs with text boxes and park elements. The game still lags heavily really early on and only gets worse from there. It's not unplayable, but it's really unpleasant and a lot worse than most similar kinds of games on the console.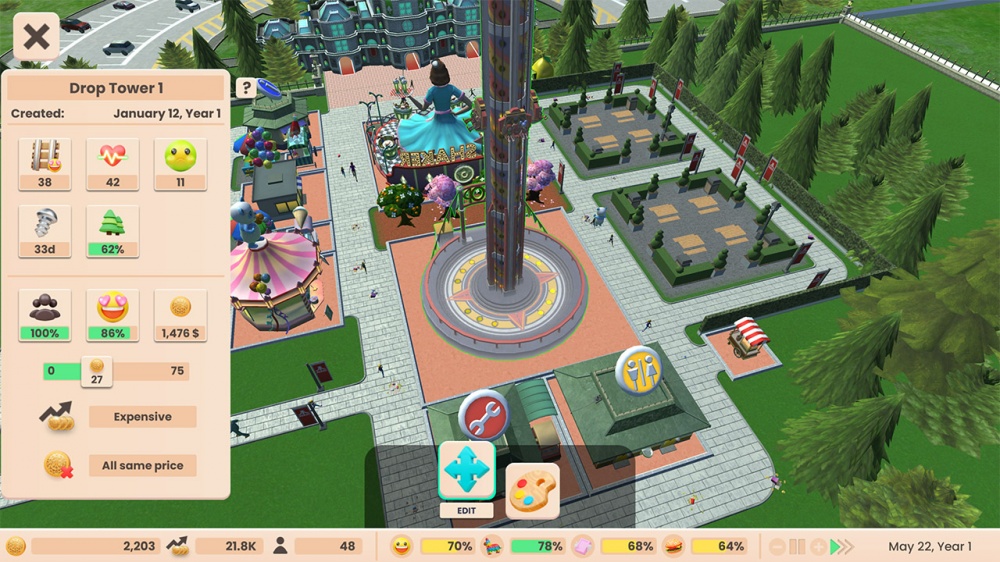 Roller Coaster Tycoon Adventures is a game I want to enjoy, and I felt like this Deluxe release had the opportunity to iron out the issues of the original release and deliver on that potential. Sadly, the problems that were present in the 2018 release of Roller Coaster Tycoon Adventures persist in Roller Coaster Tycoon Adventures Deluxe. It's plagued with bugs, technical issues, and some plain odd UI decisions. You get more of almost everything, but what the game really needed is nowhere to be found. There's little reason to bother with this broken-down attraction when much better rides can be found a short walk away.
SwitchArcade Score: 2.5/5
Bem Feito ($14.99)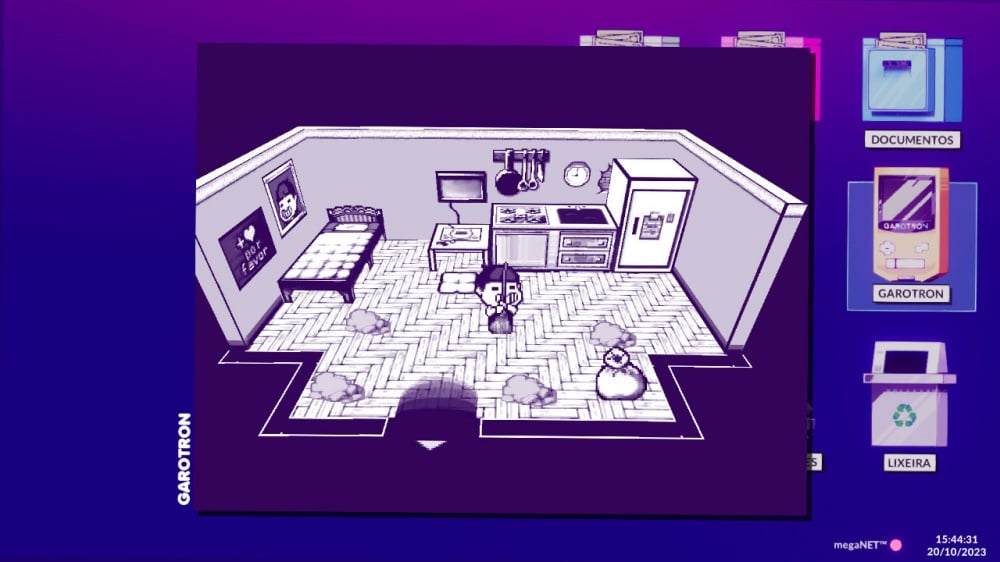 It's been a little bit since I had to talk about the distinction between mechanics-focused games and experience-focused games, but I'll bring it up here again because Bem Feito is all about the experience. The game itself has extremely simple and largely unsatisfying mechanics, with most of the assigned tasks only requiring you to guide Reginaldo to the right place and push a button. Check off all the things on your list each day and head to bed to move to the next one. Seven days later, you're done… or are you? This is one of those games that presents a virtual desktop and likes to do meta things with it, and you're going to need to do a little thinking to find a different way for things to play out. All up, it takes a couple of hours to play through once you figure things out.
Bem Feito is certainly interesting, and trying to puzzle out what to do next can be satisfying outside of a couple of annoying bits. I'm not sure how vigorously I would recommend it, though. Its best tricks are ones we've seen enough in other games to curb the novelty. I think it's worth playing once, but only if you're in the mood for something quirky that isn't as surprising as it seems to want to be.
SwitchArcade Score: 3/5
Catan – Console Edition ($19.99)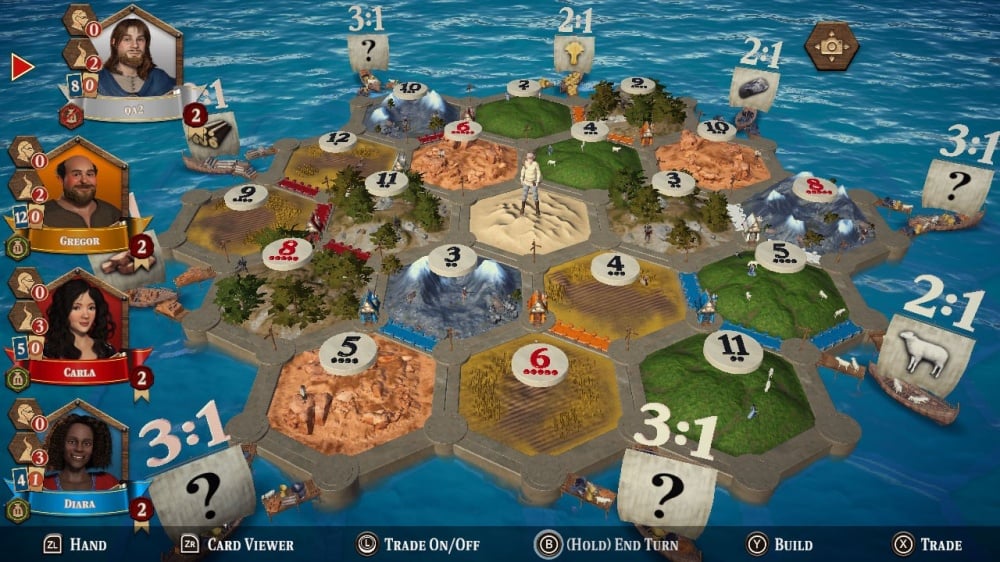 To get one of the important questions out of the way immediately, this is a much better take on Catan than we saw in the previous Switch version of the popular board game. You can play with other players locally! Wow, what a world. You can also play online, and there's support for cross-play so you don't have to rely on the Switch ghost town. The visuals have also been enhanced, giving you something you wouldn't see in the board game. You can play against AI opponents if no one is around, though you can't adjust their difficulty and they can be extremely rude at times. All in all, this is an acceptable way to play Catan. You're going to have to buy a bunch of extra stuff if you want more options beyond the most basic, but hey, that goes for the board game too.
Now as to whether or not this is better than just buying the board game, it's going to depend on your circumstances. I think if you're planning on playing locally with friends, you're better off buying the real thing. There's just enough friction here that it's not as good of an experience. If you think you'll want to play alone or online a lot, then this is obviously the better choice. I can see a lot of room for improvement here in terms of options and making everything more approachable (why no touch controls?), but all in all this is a fair bit better than the option we had before on Switch.
SwitchArcade Score: 3.5/5
New Releases
In Stars and Time ($19.99)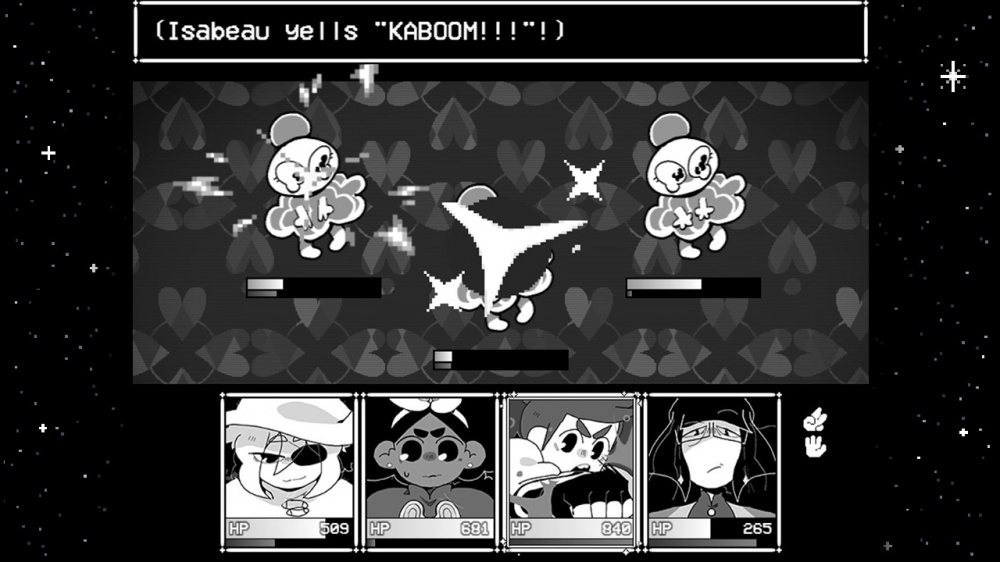 Well, it's Groundhog Day. Again. This is a turn-based RPG about a party of heroes caught in a time loop that has them repeating the same two days over and over again. Only the leader of the party seems to remember, and you'll have to use those memories to make your party stronger and figure out a way to finally win against the evil king. There has to be some way, right? The combat system here is a fairly straightforward rock/paper/scissors affair, but when you get down to it that's a lot of RPGs. I like the premise, but I haven't been able to play it myself yet to see if it delivers on its promise.
Inertia 2 ($4.39)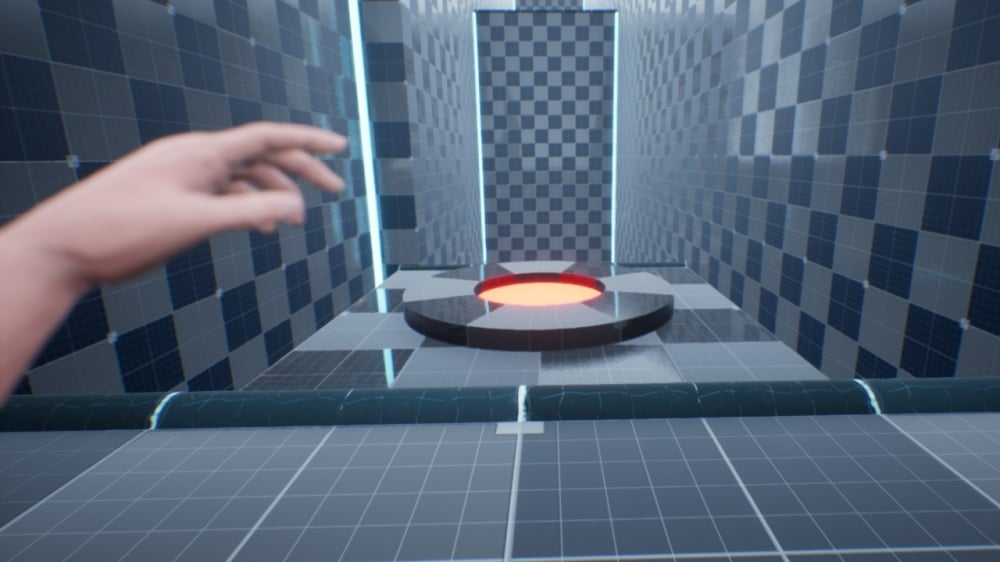 Here's a follow-up to the extremely affordable first-person action-platformer that proves you more or less get what you pay for. Still, sometimes you just want to mess around in a game using your pocket change, and this sequel will allow you to do that just as well as the first one did.
Snap Together ($7.99)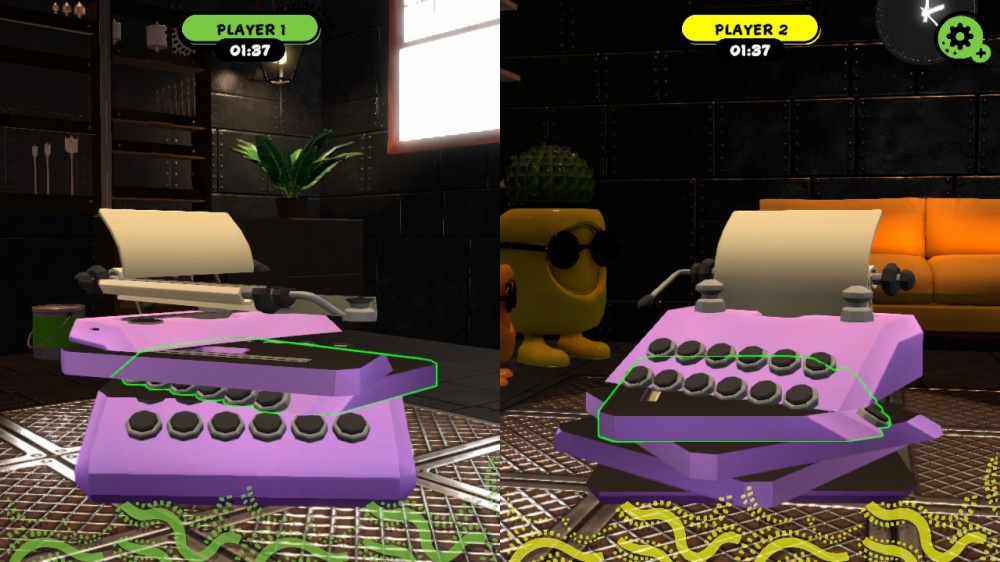 This is basically a single Mario Party-style mini-game out doing its own thing. Up to four players via local multiplayer compete or work together to build ninety different models. You snap the pieces together, you see. That's the title. I don't know if there is enough on the bone for the price it's going for, but that's just my take.
The Bin Bunch
Attack Strategy – Battle Simulator Accurate ($9.99)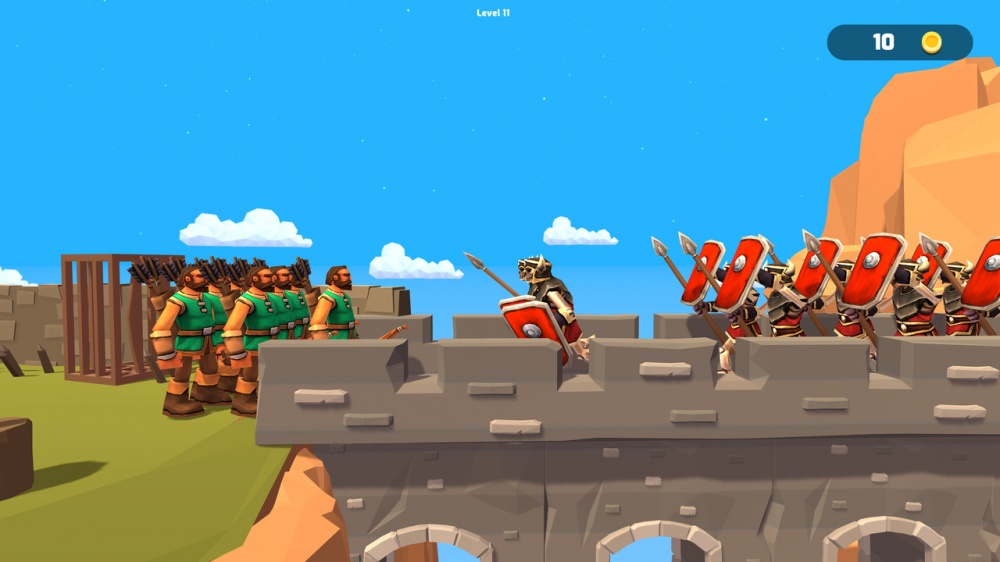 Extreme Skyway Racer Simulator ($5.99)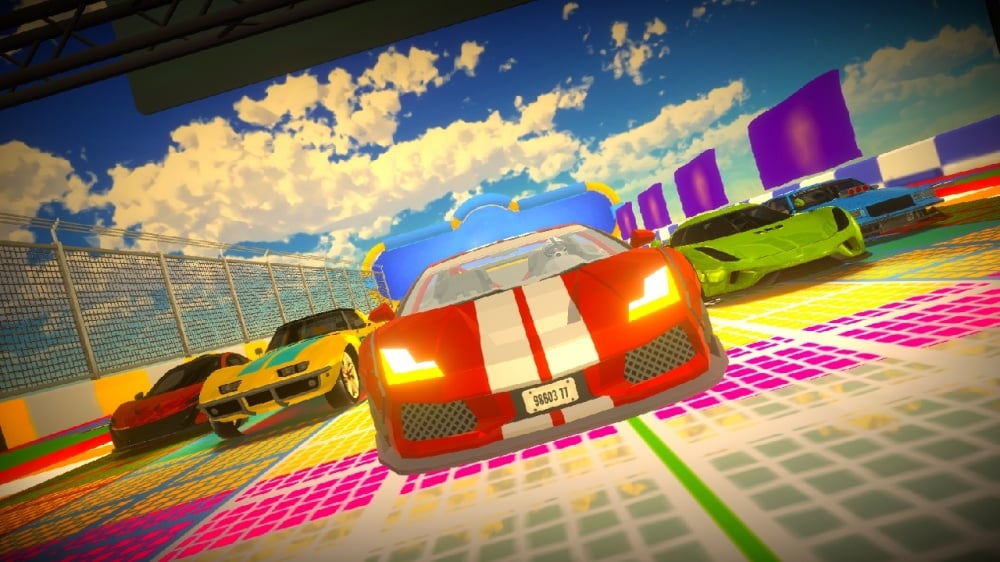 Tennis Tournament Hyper-Casual ($5.99)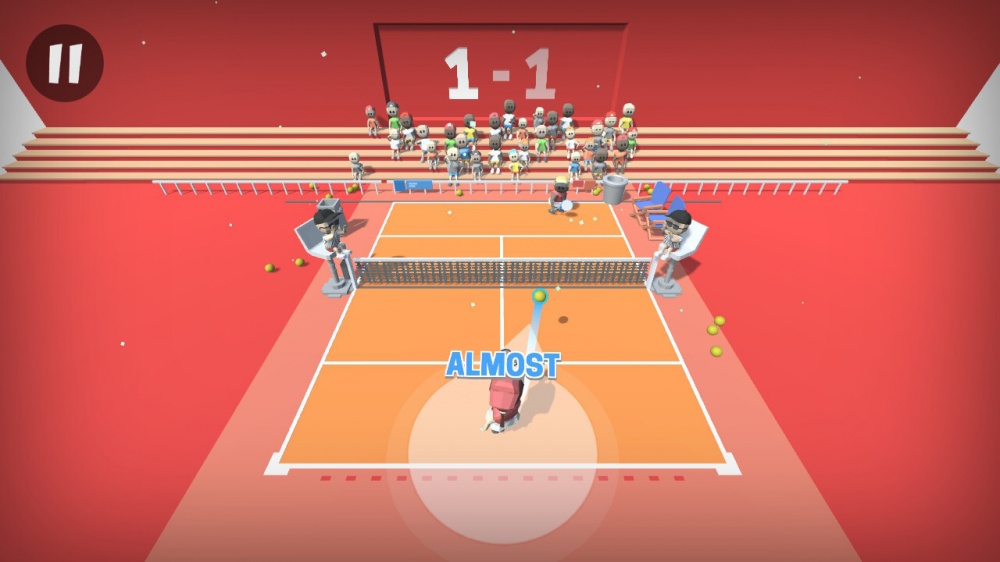 Heavy Car Battle – Demolition Derby ($9.99)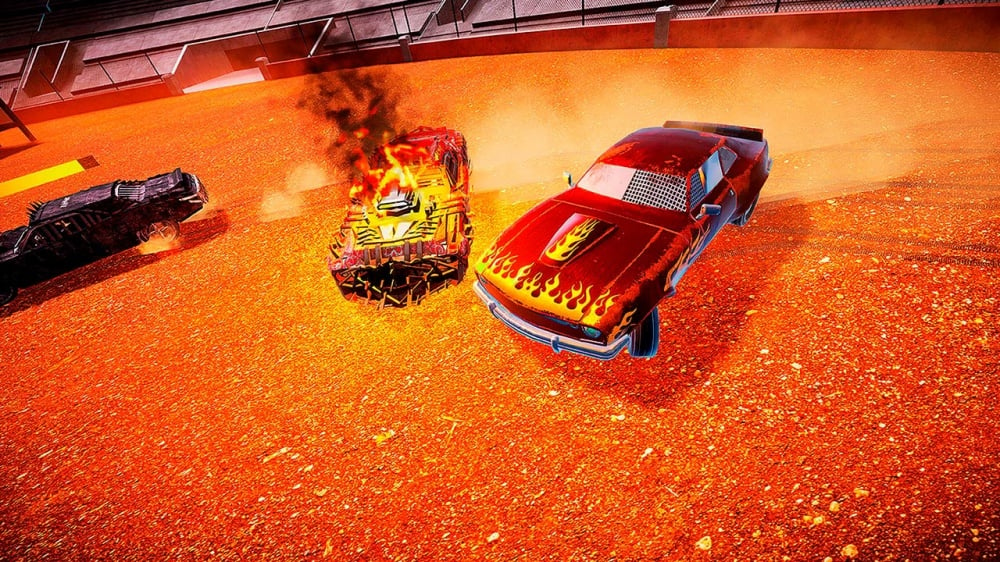 Mix AI Animal Ultimate ($4.99)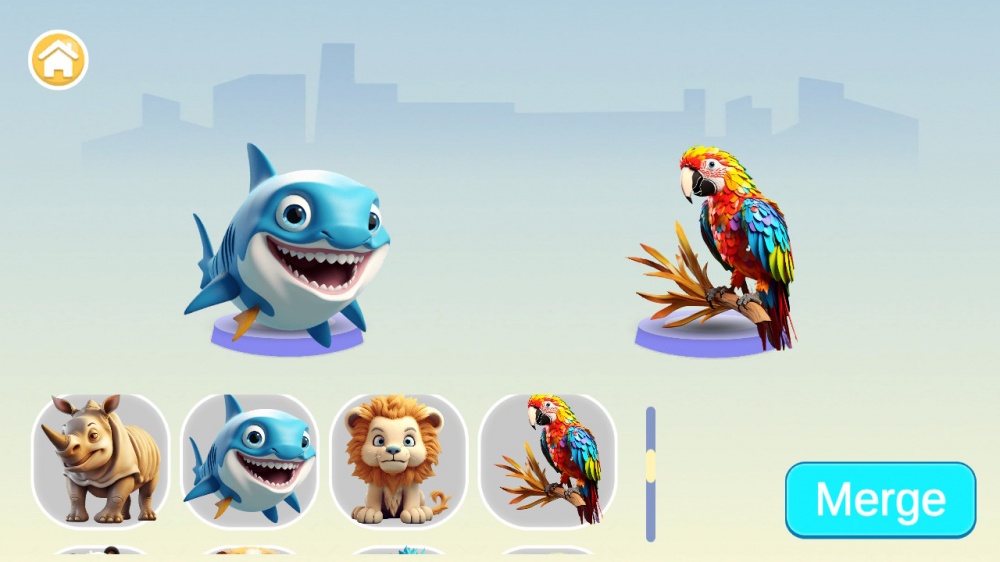 Sales
(North American eShop, US Prices)
Today's new sales include a fine sale on Divinity: Original Sin 2, some wonderful Thunderful deals, and some other nice prices to consider. The outbox has just a single title in it, but that's likely as much a consequence of my database going without any updates for several days when I was in the hospital as anything else. Check your wish lists just to be safe.
Select New Sales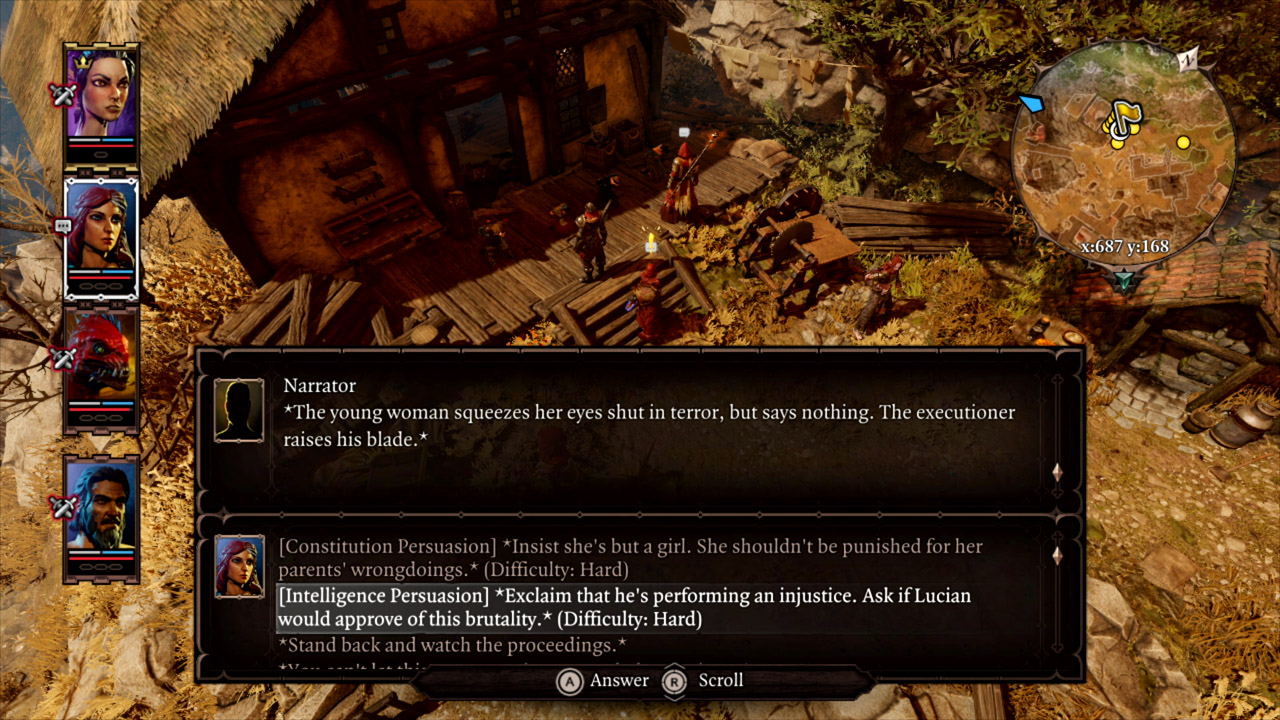 Divinity: Original Sin 2 ($24.99 from $49.99 until 11/25)
Blazblue Cross Tag Battle ($4.59 from $19.99 until 11/28)
Code Shifter ($2.99 from $14.99 until 11/28)
Ground Divers ($8.99 from $14.99 until 11/28)
New Frontier Days Founding Pioneers ($2.99 from $9.99 until 11/28)
Cube Creator X ($3.99 from $19.99 until 11/28)
Kowloon High-School Chronicle ($9.99 from $19.99 until 11/28)
Shadows Over Loathing ($17.25 from $23.00 until 11/28)
SteamWorld Dig ($5.99 from $9.99 until 12/2)
SteamWorld Dig 2 ($7.99 from $19.99 until 12/2)
SteamWorld Heist ($5.99 from $19.99 until 12/2)
SteamWorld Quest: HoG ($4.99 from $24.99 until 12/2)
Anthill ($2.49 from $9.99 until 12/2)
Cursed to Golf ($9.99 from $19.99 until 12/2)
Lonely Mountains Downhill ($7.99 from $19.99 until 12/2)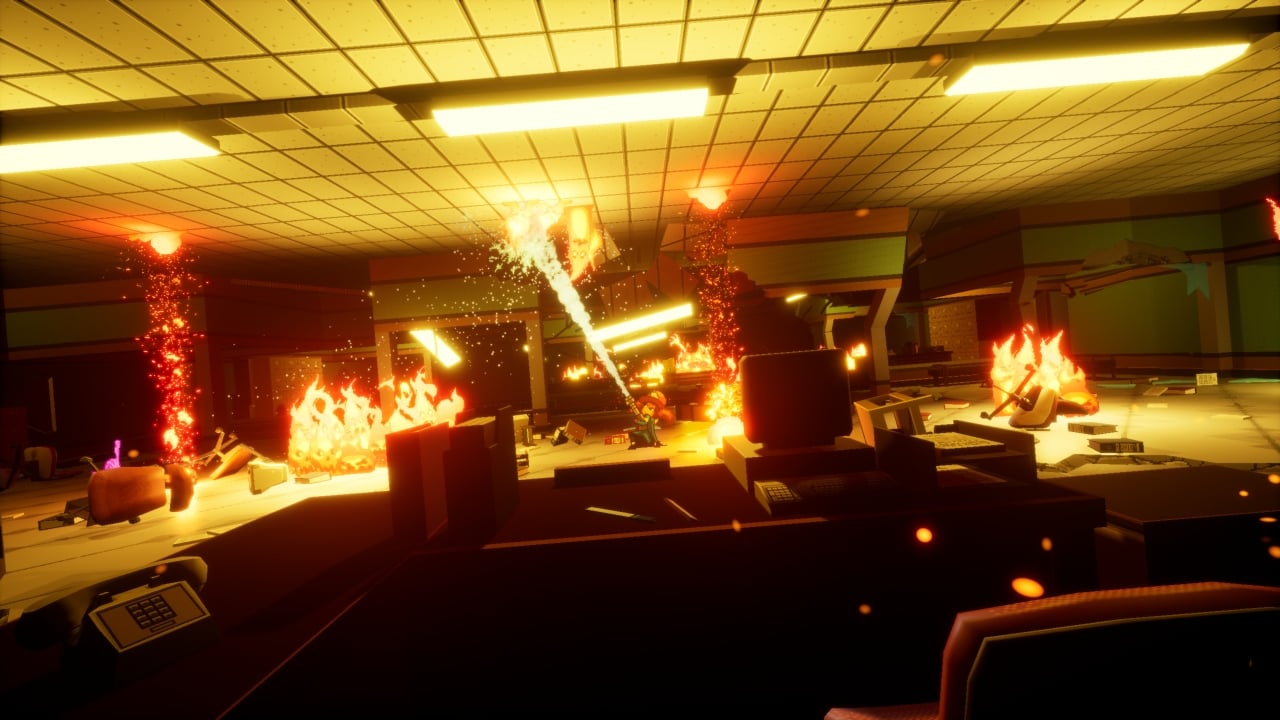 Firegirl Hack n Slash Rescue DX ($3.59 from $17.99 until 12/2)
Crowns & Pawns: Kingdom of Deceit ($14.99 from $19.99 until 12/2)
Hello Kitty Kruisers ($4.49 from $29.95 until 12/2)
Source of Madness ($7.99 from $19.99 until 12/2)
Wavetale ($14.99 from $29.99 until 12/2)
RICO ($2.99 from $19.99 until 12/2)
Say No! More ($2.99 from $14.99 until 12/2)
Giga Wrecker Alt. ($3.74 from $24.99 until 12/2)
LEGO Bricktales ($14.99 from $29.99 until 12/2)
Swordship ($9.99 from $19.99 until 12/2)
Candy Jump Featuring Frosty ($1.99 from $5.99 until 12/2)
Ary and the Secret of Seasons ($3.99 from $39.99 until 12/2)
Lost Words: Beyond the Page ($1.99 from $14.99 until 12/2)
Skully ($2.99 from $29.99 until 12/2)
Teslagrad Power Pack Edition ($17.98 from $29.98 until 12/2)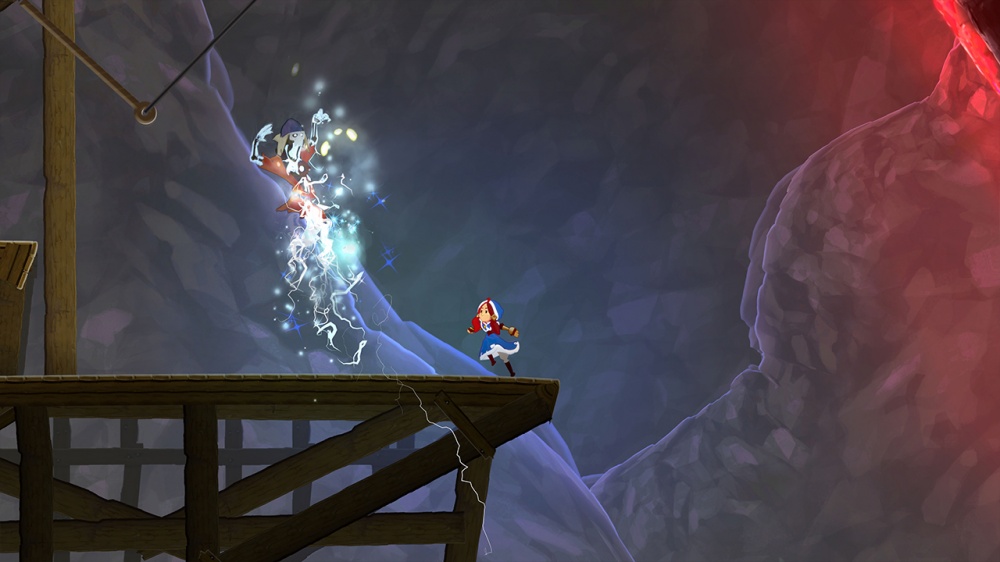 Teslagrad 2 ($11.99 from $19.99 until 12/2)
Double Dragon Gaiden: Rise of the Dragons ($18.74 from $24.99 until 12/2)
Cris Tales ($3.99 from $39.99 until 12/2)
Override 2: Super Mech League ($2.99 from $29.99 until 12/2)
Super Mega Baseball 4 ($24.99 from $49.99 until 12/4)
Fe ($3.99 from $19.99 until 12/4)
Lost in Random ($3.89 from $29.99 until 12/4)
Need for Speed Hot Pursuit ($7.99 from $39.99 until 12/4)
Burnout Paradise Remastered ($5.99 from $29.99 until 12/4)
Unravel Two ($3.99 from $19.99 until 12/4)
It Takes Two ($24.79 from $39.99 until 12/4)
Big Farm Story ($10.49 from $34.99 until 12/4)
Disney Dreamlight Valley UE ($41.99 from $69.99 until 12/4)
Block Buster Billy ($7.99 from $9.99 until 12/4)
Depth of Extinction ($2.84 from $14.99 until 12/8)
Sales Ending Tomorrow, November 21st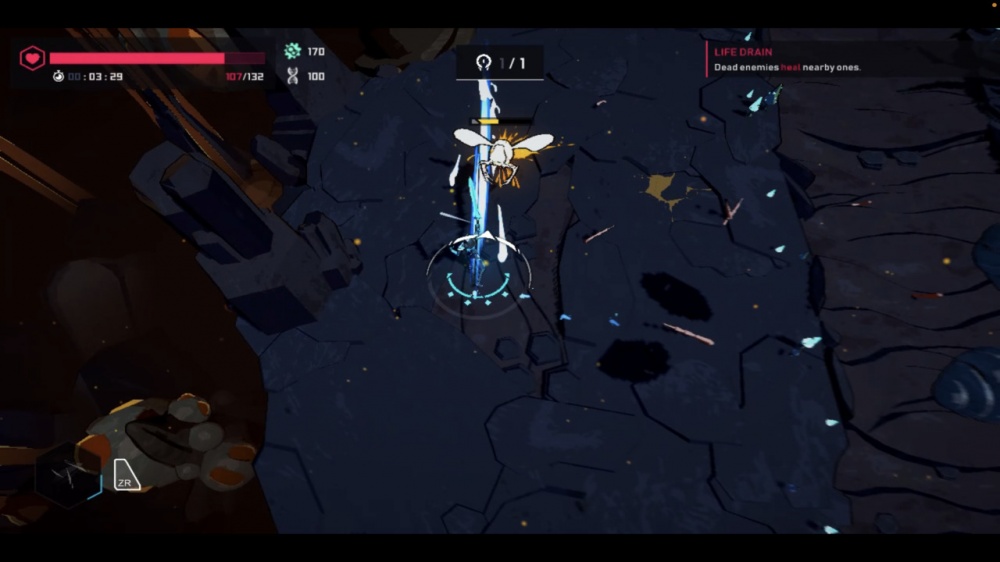 Deflector ($1.99 from $22.99 until 11/21)
That's all for today, friends. We'll be back tomorrow with more reviews, new releases, sales, and perhaps some news. I'm not sure when the Black Friday sales in the eShop will kick off, but it wouldn't surprise me if it was tomorrow. I hope you all have a magnificent Monday, and as always, thanks for reading!