Welcome to this week's edition of the Steam Deck weekly. Just like last week, this feature is early thanks to another embargo. Even though it is nearing the end of the busy season, there is still a lot of news and many games releasing on Steam. In today's feature, I have full reviews of Like a Dragon Gaiden, The Talos Principle 2, RoboCop: Rogue City, and more with the news covering Exoprimal's upcoming content, BlizzCon 2023 highlights, DUSK HD release date, and more.
News
Capcom announced that the Monster Hunter crossover with Exoprimal will bring in a Rathalos boss battle and more on January 18th, 2024. The collaboration will also see Monster Hunter Exosuit skins available including a Rajang skin for Roadblock, Rathalos armor for Murasame, Nergigante armor skin for Barrage, and Kirin armor skin for Skywave. The boss battle will be a 10-player co-op encounter and I can't wait to try it. Capcom also confirmed that cross platform parties will finally arrive later on with Season 4. I really wish Capcom prioritized getting those in sooner.
DUSK HD is arriving on December 11th as an optional enhancement to the base game alongside full SDK and Steam Workshop support. The trailer was delayed by a day or so, and I decided to include it in this week's Steam Deck weekly rather than last week. I can't wait to see this in action on my Steam Deck next month.
At BlizzCon 2023, Blizzard had quite a few announcements, but the highlights for Steam Deck are the new hero in Overwatch 2, Mauga, and the new Diablo 4 expansion, Vessel of Hatred. The expansion arrives in late 2024, and I can't wait to see more. For Overwatch 2's Mauga, Blizzard released his origin story and gameplay trailer. Watch the former below:
Baldur's Gate 3's new update has a ton of fixes as usual, but what wasn't mentioned in the patch notes is the addition of FSR 2.2 which dramatically improves the game on Steam Deck. Not only does it look better now, but you can even get better performance out of the game compared to how it was with FSR 1.0 at launch. I've been waiting for this ever since playing the 1.0 launch version on Steam Deck to do my full review. Look forward to that in the near future. Speaking of Baldur's Gate 3, it topped the October Steam Deck charts for most played games. Check out the full list below:
Happy November! Here are the top played games on Steam Deck for the month of October, sorted by playtime. What have you all been playing? pic.twitter.com/GEqU44ngzV

— Steam Deck (@OnDeck) November 2, 2023
New Steam Deck Verified & Playable games for the week
On the Steam Deck Playable side of things, Valve tested and gave the Playable rating to Thirsty Suitors (review coming very soon), Metal Gear Solid Master Collection Version (MGS1), RoboCop: Rogue City, Party Animals, and Wargroove 2. Gargoyles Remastered, WitchSpring R, Jusant, Passpartout 2: The Lost Artist, Persona 5 Tactica, and The Invincible have been Verified on Deck by Valve.
Steam Deck Game Impressions & Reviews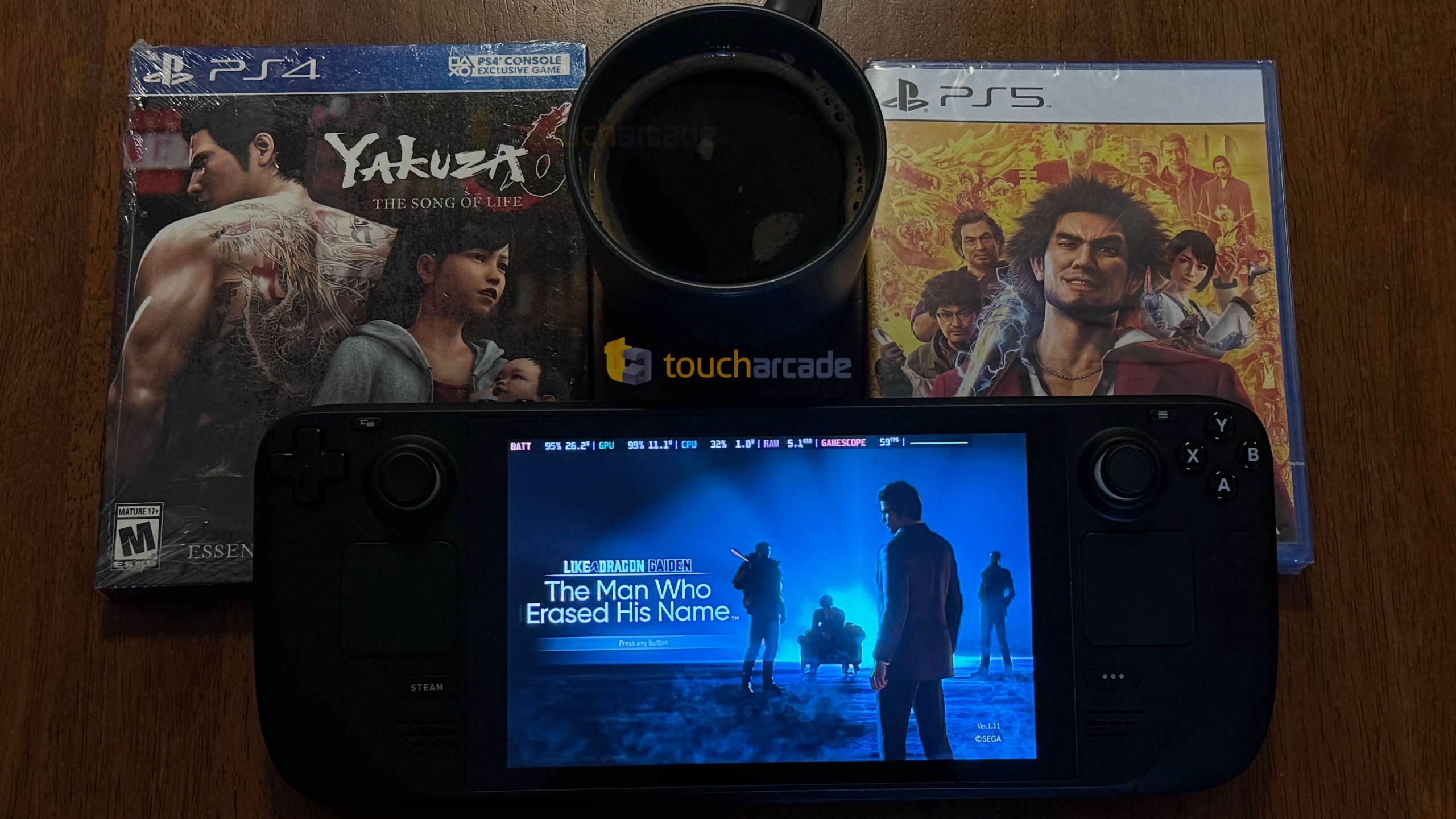 When Like a Dragon Gaiden: The Man Who Erased His Name was announced, I'd be lying if I said I wasn't disappointed. It felt like the series had finally found a fresh footing with Ichiban, so why did Sega want to bring back Kiryu after he had a perfect send off in Yakuza 6? Having now spent more than 28 hours across save files in Like a Dragon Gaiden on Steam Deck and PS5, I can safely say that I've enjoyed this game quite a bit despite one annoying issue.
I was initially skeptical of how the story would play out, but it is very well-done. I will say that I don't recommend playing this unless you've beaten both Yakuza 6: The Song of Life and Yakuza: Like a Dragon (7) because Gaiden regularly references important moments in both of those games. If you have, Gaiden will end up being a lovely bridge between the older and newer games while paving the way for Like a Dragon: Infinite Wealth.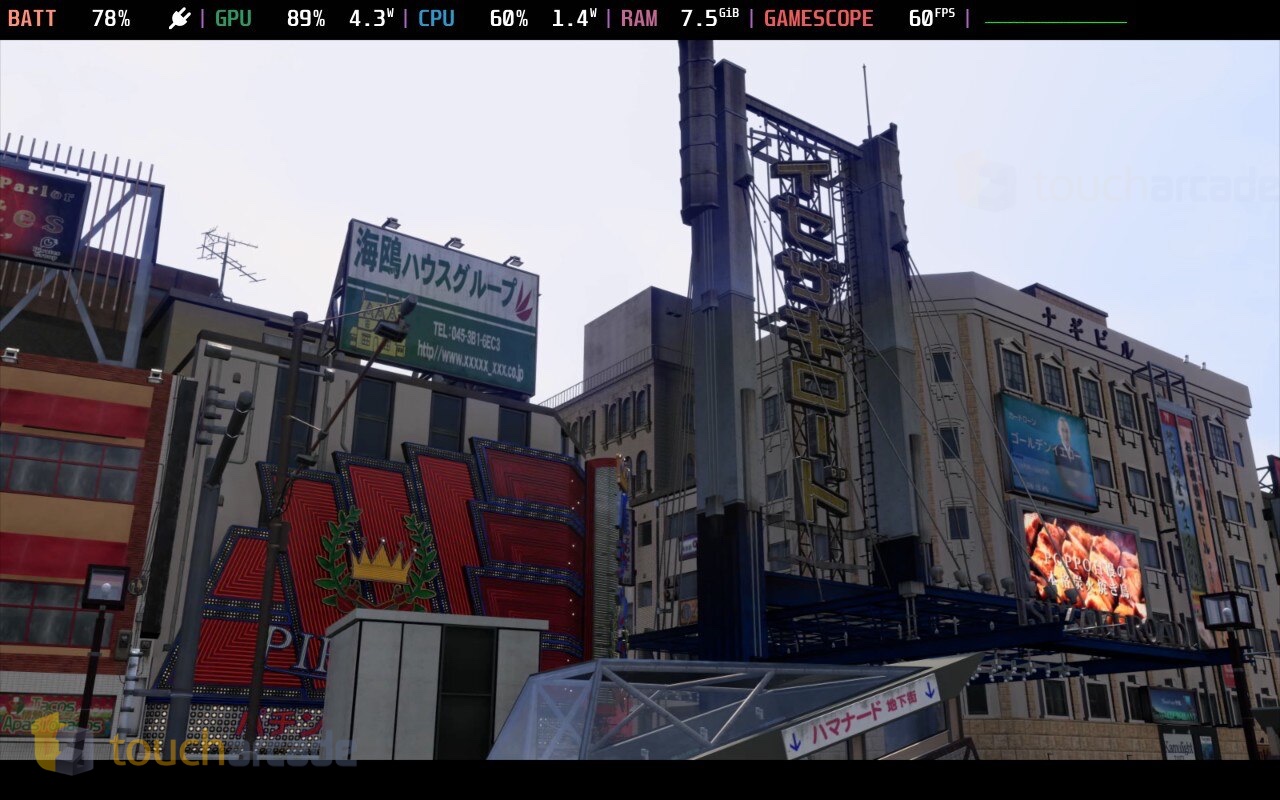 Without getting into spoilers, Like a Dragon Gaiden's character development for Kiryu is really great. While the story is smaller in scope than the usual Like a Dragon or Yakuza games, the cast of characters have more time to shine, and I ended up loving most of them. Akame ends up being a fantastic sidekick (to some degree) for Kiryu, while Hanawa and Shishido might be two of my favorite recent Like a Dragon game characters. They are all accompanied by fantastic voice acting as well.
As a brawler game, Like a Dragon Gaiden still manages to feel fresh. It brings some of the enhancements we saw to the brawler combat in the Judgment games to Like a Dragon, and delivers a fast and involved combat system across Kiryu's styles. While you don't get as much variety as say Yakuza 0, Like a Dragon Gaiden's combat managed to impress throughout, and I ended up enjoying seeking out side content to improve Kiryu's abilities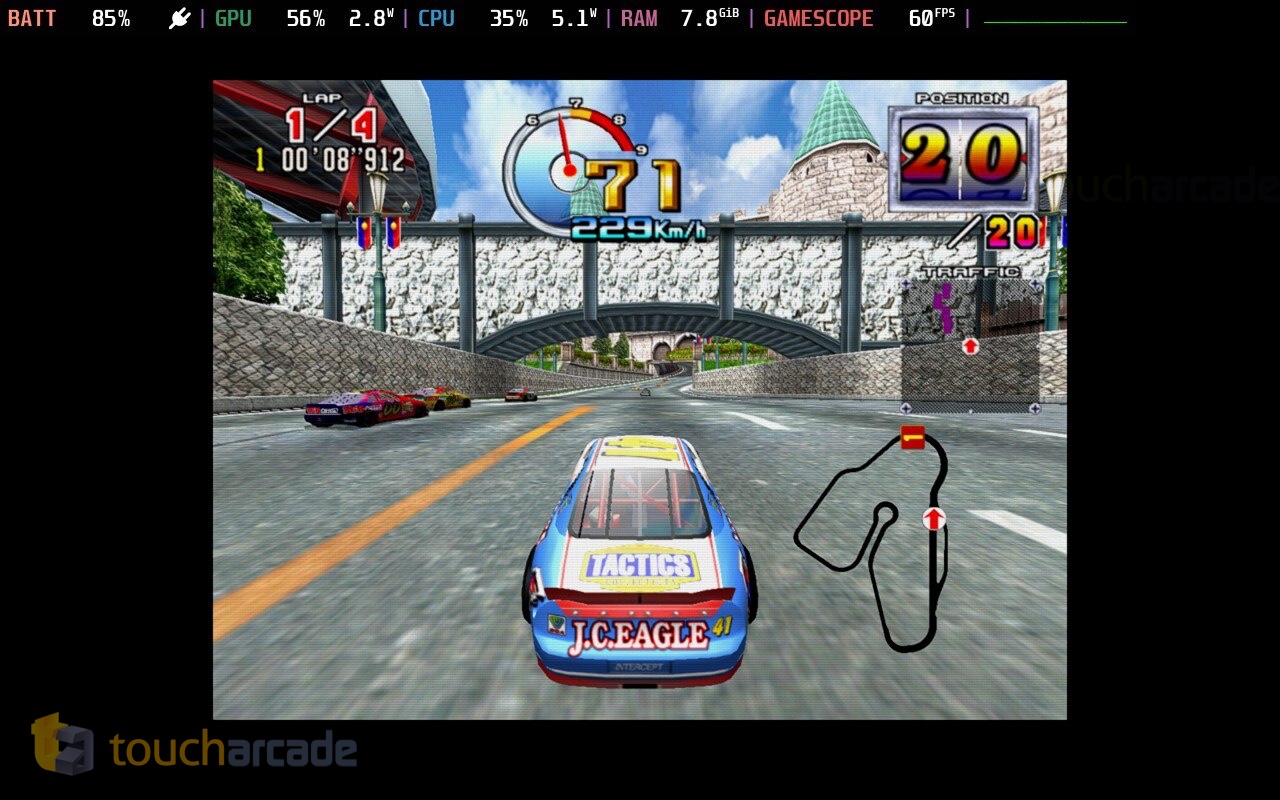 Speaking of side content, there's a boat load, including an actual boat you can photograph. As a Gaiden game or side game, I thought Like a Dragon Gaiden would be more like the first Kiwami game with middling side content after a short main story. The main story took me about 12 hours to finish in my first playthrough, and I could easily get double that out of the game with its side content. The highlights include the hostess mini-game featuring Kson and the karaoke with a lovely new song I enjoyed replaying. I know Shaun is excited for the Arcade and Master System games included like SEGA Racing Classic 2. I enjoyed my time with it as a break from the main story.
Visually, Like a Dragon Gaiden makes me hope Ryu Ga Gotoku Studio continues to improve the Dragon Engine. It looks phenomenal in parts, and manages to feel like a step above prior games in almost every way. Character models in and out of cut-scenes are gorgeous, and I love the cut-scene direction in general here. Performance is also mostly great. I had no issues on PS5, but playing on Steam Deck will require a bit of tweaking if you want a very good image with stable performance.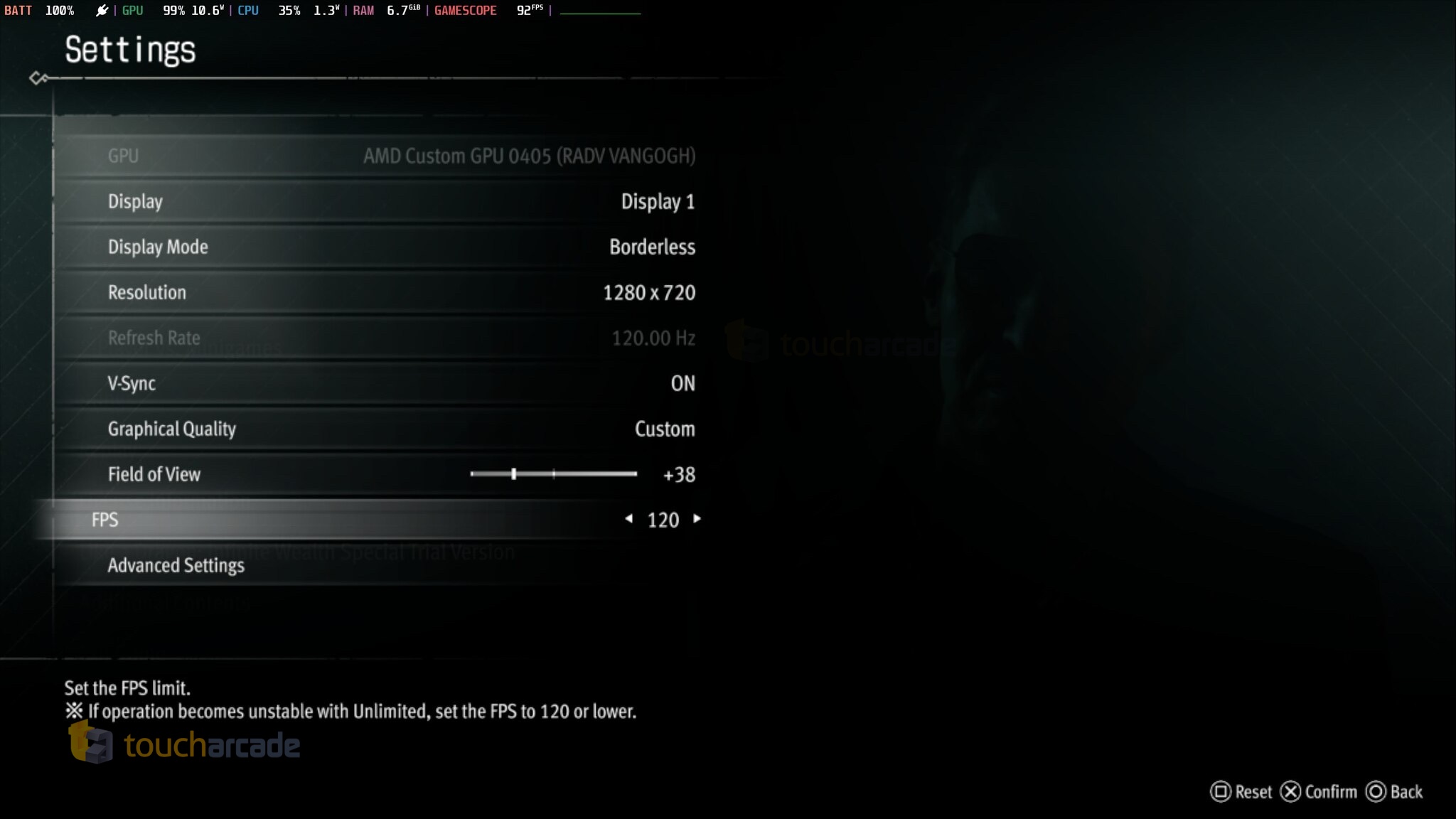 On Steam Deck, Like a Dragon Gaiden runs surprisingly well out of the box. While not applicable to Steam Deck, there is no DLSS support that I could see right now. It has FSR which I used. FSR on balanced and aiming for 40hz seems like the best compromise right now for visuals and performance. I attempted 60fps, but certain locations and battles saw it drop to the low 50s or high 40s. I didn't want to turn down more settings because I really love how Like a Dragon Gaiden looks, and would rather stick to 30fps or 40hz for better visuals rather than try 60fps. Some of the later battles in busier locations are a good stress test.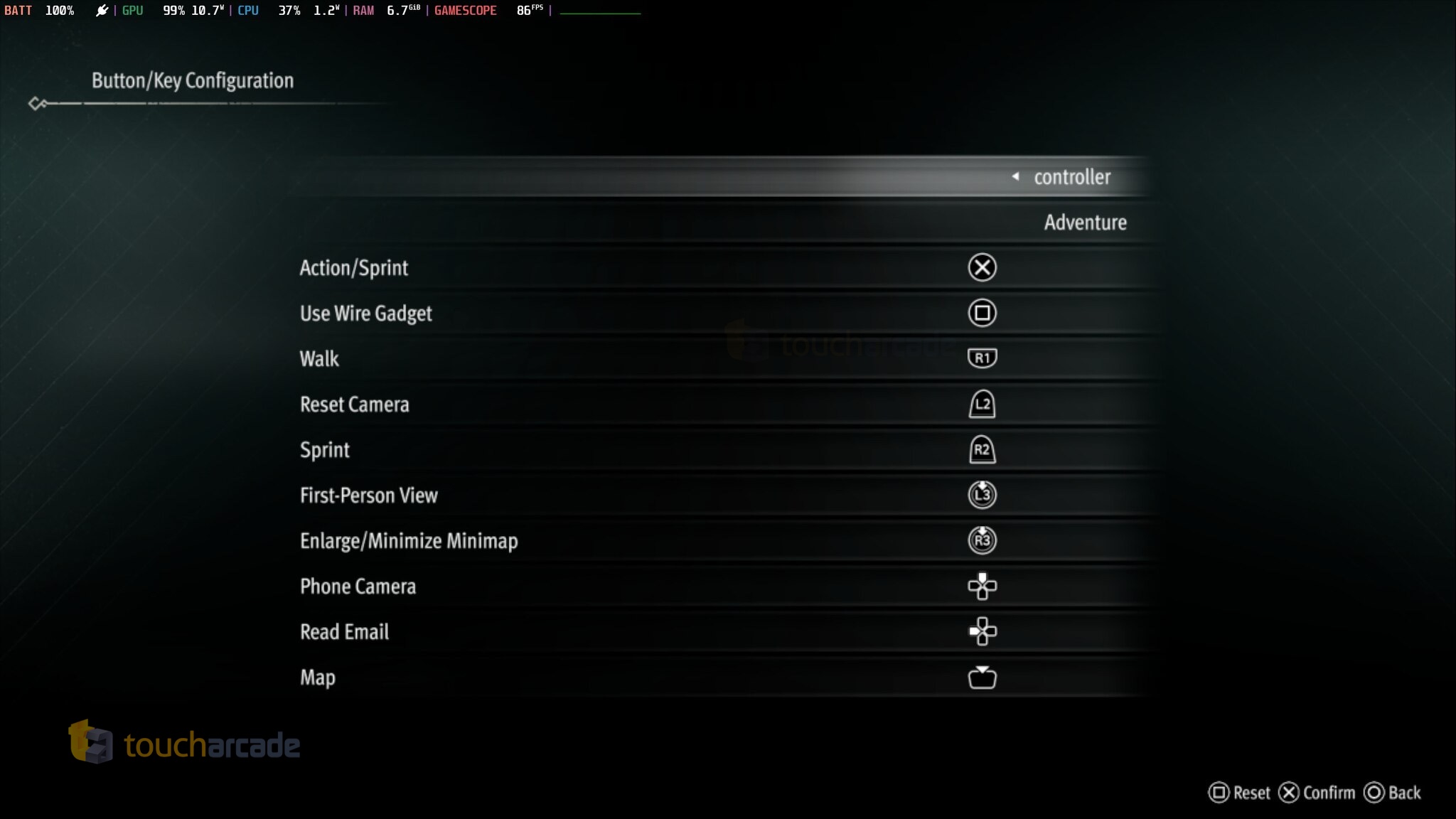 My only complaint with Like a Dragon Gaiden is how one part of the main story has you forced into doing side quests. I usually spend dozens of hours on side content in Like a Dragon games, but this specific moment reminded me of how Xenoblade 2's Torna expansion also forced you into padding before letting you progress with the main story. The side quests are good, but I don't like main story content being gated into forced side quests that are obviously padding.
Included in Like a Dragon Gaiden is a demo for Like a Dragon: Infinite Wealth. I'll be covering the demo in a separate feature, but it ended up being a lot meatier than I expected with the demo including a story portion (that has spoilers), and a standalone exploration-focused demo for Hawaii. It is unfortunate that you can't save your progress in the demo, but I'm glad it was included as I've put in more than 2 hours into the demo already.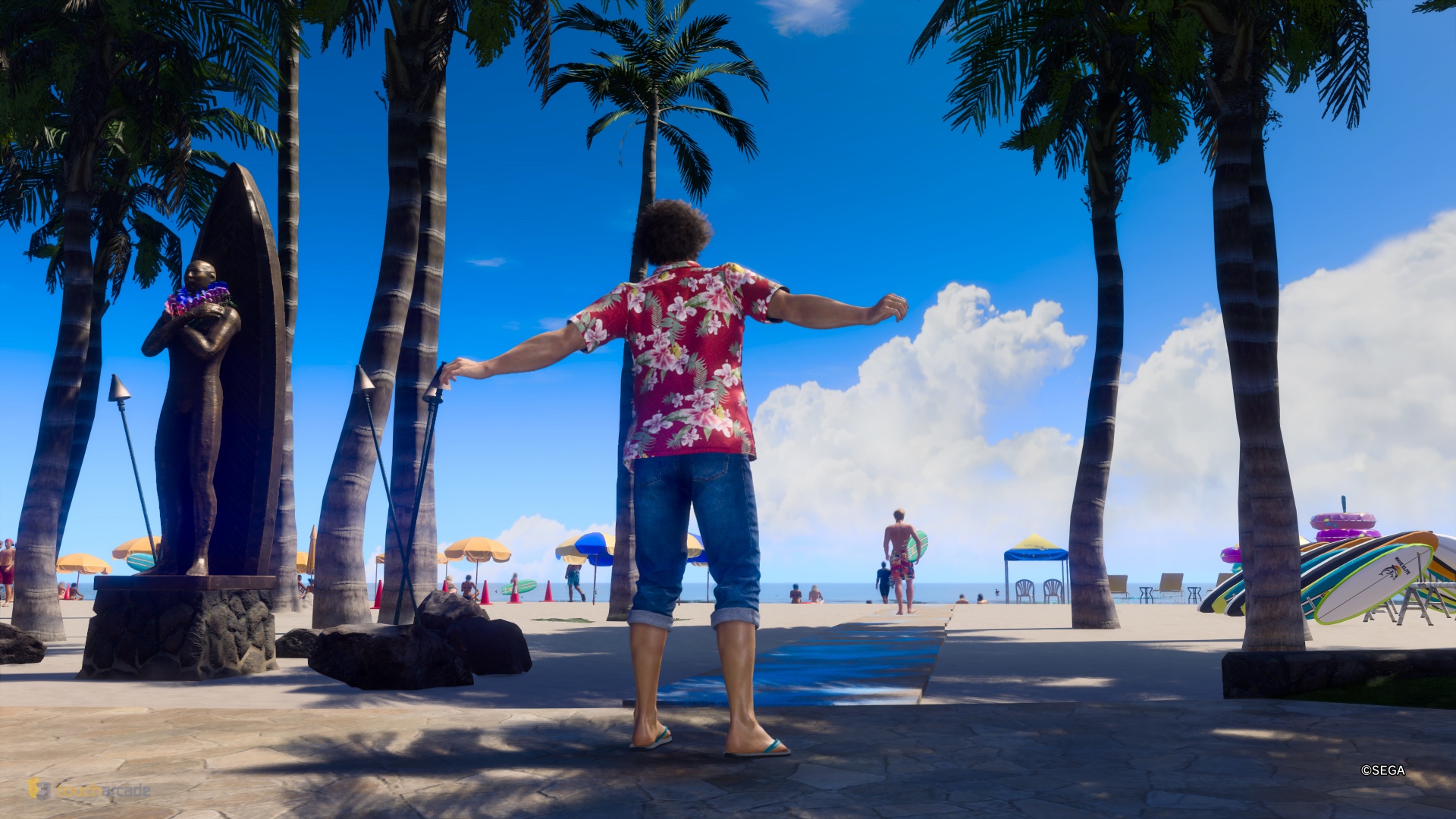 Like a Dragon Gaiden feels like a love letter of a game for Kazuma Kiryu. I was initially disappointed when Sega announced this release because I thought Yakuza 6 was a perfect send off, but Like a Dragon Gaiden proved that the team still has it in them to deliver a compelling story for Kiryu, and still make brawler games that feel great to play. I expected Like a Dragon Gaiden to be an appetizer for Infinite Wealth in January, but it ended up being so much more. Just don't play it unless you've already experienced Yakuza 6 and Yakuza: Like a Dragon.
Like a Dragon Gaiden Steam Deck review score: 4.5/5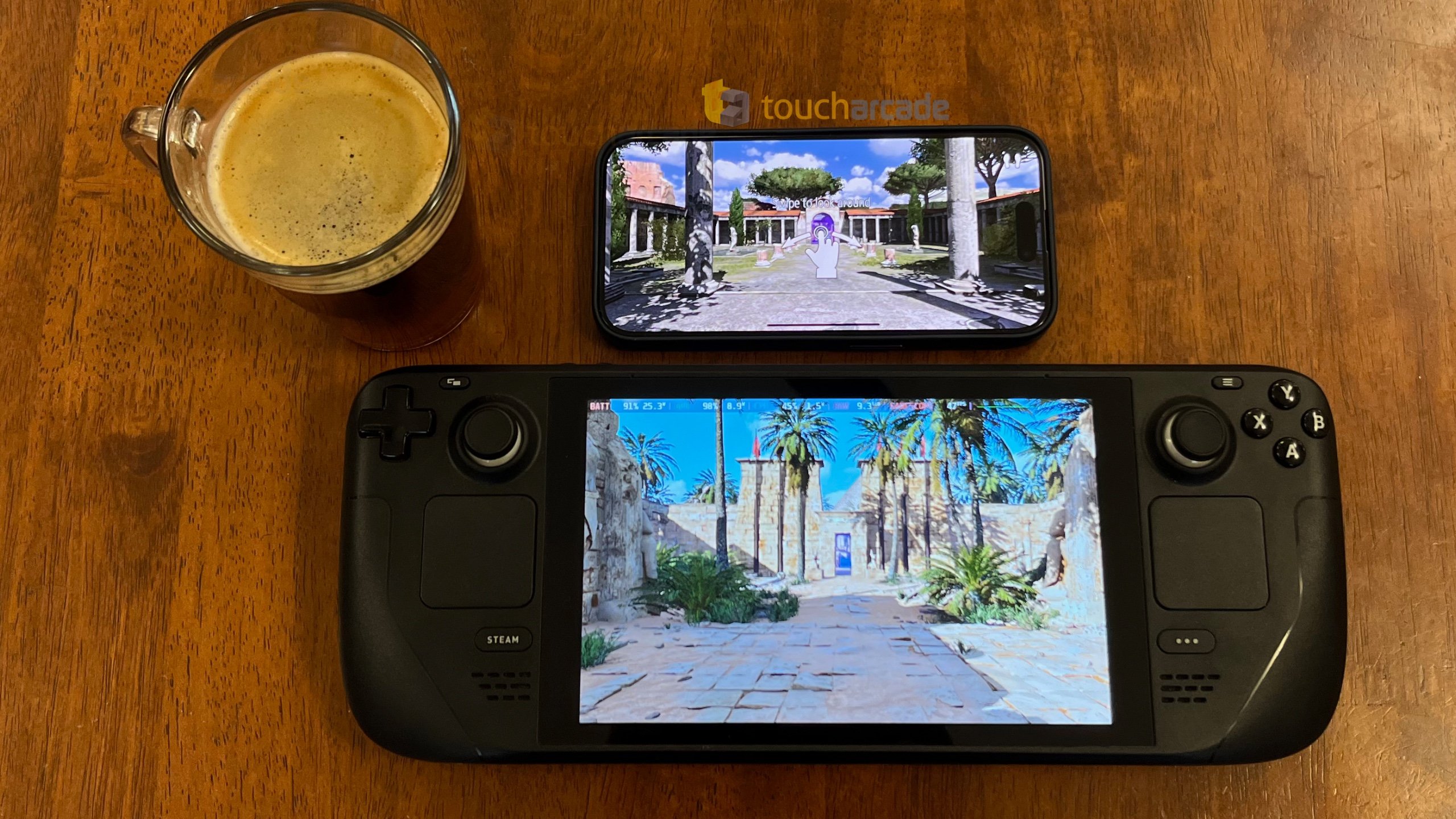 When I played The Talos Principle back on PS4 many years ago, I was blown away. Croteam's puzzler was a superb and challenging experience that I continue to consider one of the best games in the genre. When The Talos Principle 2 was announced, I was hoping it would deliver, but was afraid it might lean too much into the challenge from the first game's DLC. Over the last two weeks, I've been playing it on both Steam Deck and PS5 for review, and Croteam has delivered in spades. The Talos Principle 2 is one of the best games of 2023, and an essential if you're into puzzle games.
In a lot of ways, The Talos Principle 2 is the perfect sequel. Croteam took their time with this one, and it shows. The game is bigger, better designed, removes the annoyances from the first game, and more. Right from the get go, I was glad that The Talos Principle 2 didn't bother with the turrets or mines from the first game, and instead leaned into just better puzzle designs across the board. Barring the puzzles, the story and exploration are both massively improved here.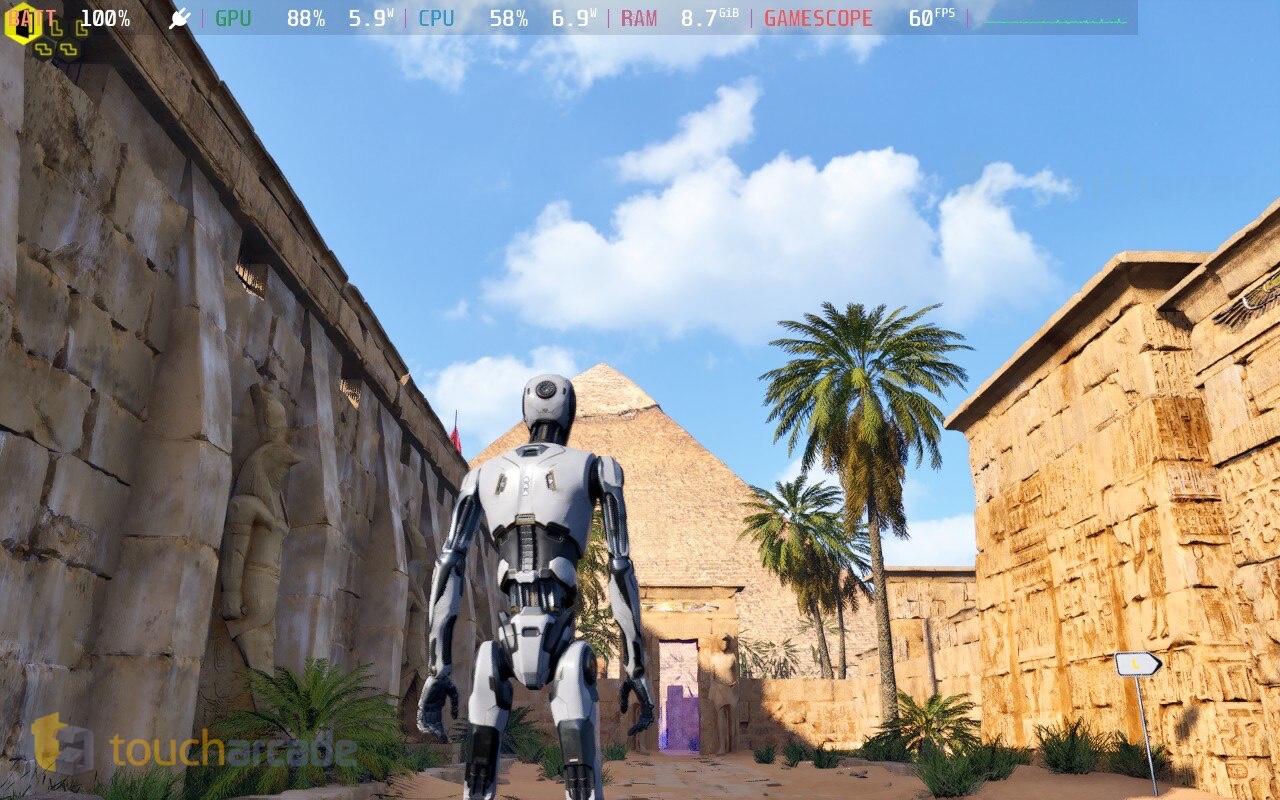 The more I played, the more The Talos Principle 2 reminded me of A Monster's Expedition. When I beat The Talos Principle, I knew it was one of my favorite puzzle games ever. I think Croteam has absolutely surpassed it in every way, and can safely say that The Talos Principle 2 is one of the best puzzle games ever.
The sign of a good puzzle game is when you think about solutions and mechanics when you aren't playing the game. The Talos Principle 2 goes beyond that and will have you thinking about philosophy, humanity, and more in addition to its puzzles and mechanics. Even the voice acting and music are great here. I just can't praise it enough at this point. A few days after getting code, I ended up dreaming about being in the world and got confused because I got my Steam Deck out and booted up the game while in the world during my dream.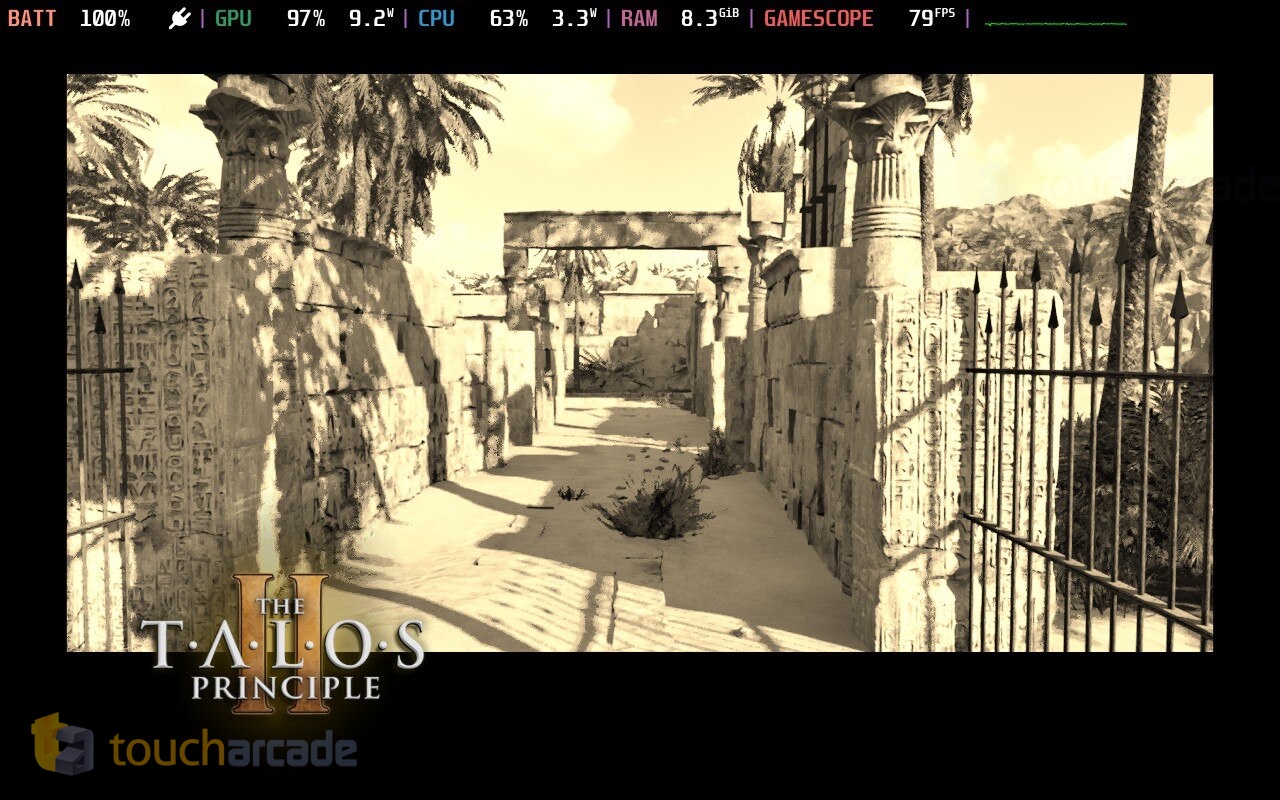 I played The Talos Principle 2 on PS5 first, but was blown away by how well it runs on Steam Deck, all things considered as a current generation title not on PS4 and Xbox One. Given the gameplay style, playing at 30 or 40fps with better visuals is perfectly fine. I noticed a few instances of hitching even when playing at 30fps. The Talos Principle 2 supports FSR 2, XeSS, DLSS 3, TAAU, and TSR for upsampling. I settled on FSR 2 performance in my playthrough on Steam Deck. The Talos Principle 2 does support 16:10 fully which is good to see. Valve has marked it as Playable for small text size, but I had no trouble with anything in The Talos Principle 2 on Steam Deck. It also supports cloud saves. One thing to keep in mind is the massive install size which is important on portable devices. While the first game is under 6GB, The Talos Principle 2 is above 70GB. If you have a 64GB Steam Deck, you're gonna need an SD card for this one.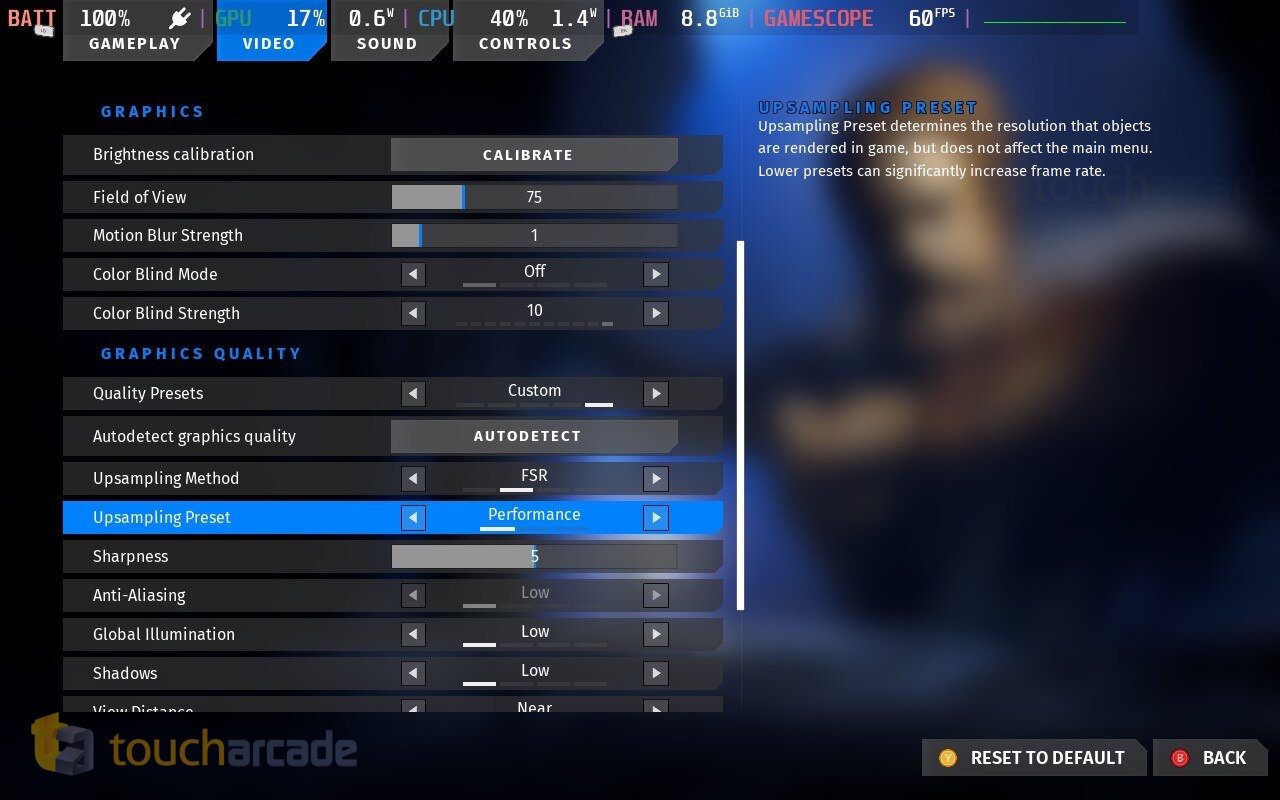 Usually when I comment on the price of a game, it is when said game feels overpriced in some form. In the case of The Talos Principle 2, it being priced lower than the first game was on consoles when I played it is quite shocking. The Talos Principle 2 is bigger and better in just about every way, and I honestly wouldn't even bat an eyelid at buying it for a full $60. It is that good. After spending a few hours with it on Steam Deck, I even pre-ordered the Xbox version just to support this release. What a fantastic game this is, and the price is shockingly low for what it offers.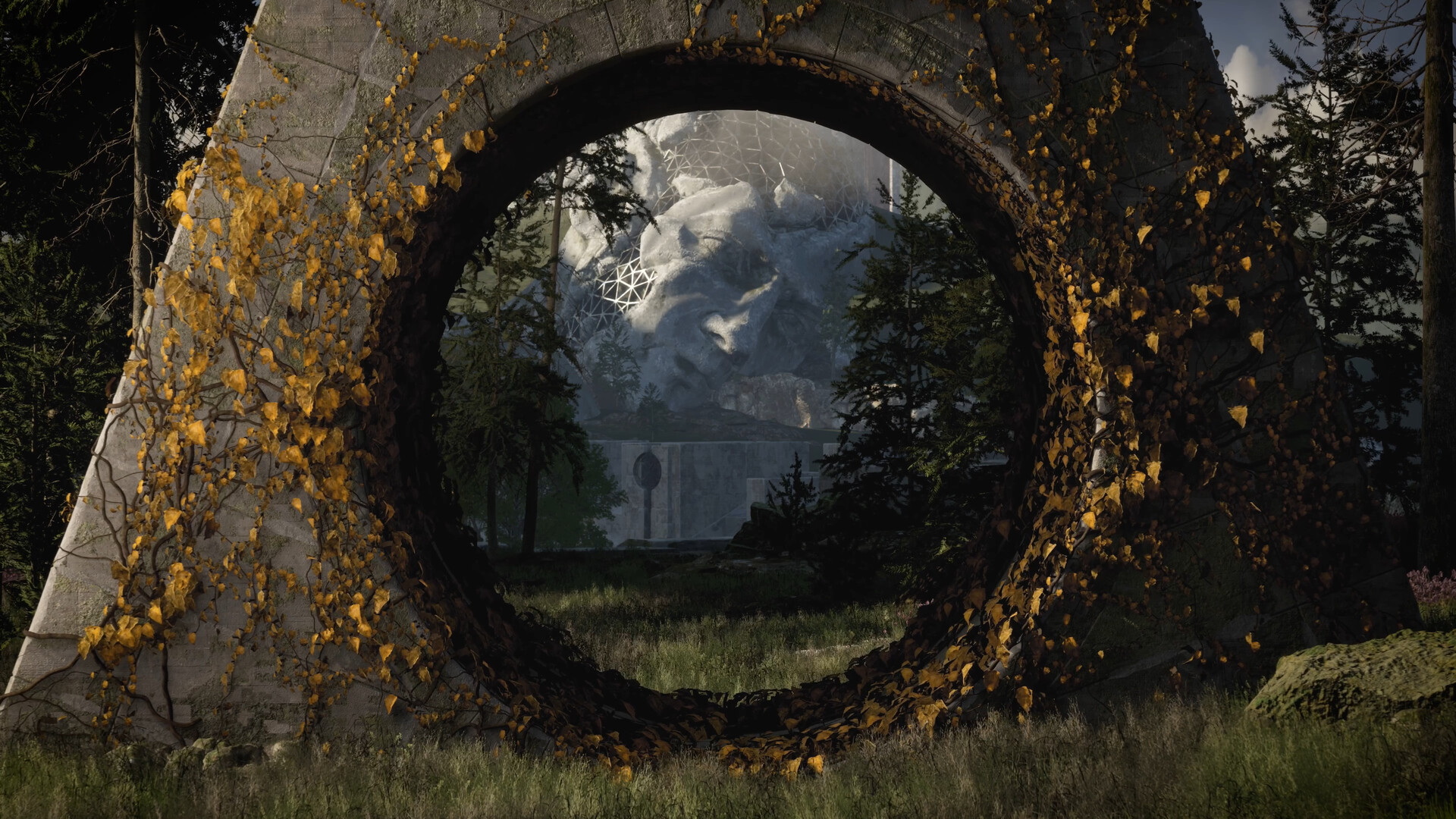 The Talos Principle 2 is quite simply one of the best games of 2023, and while I was hoping it would play a bit better on Steam Deck, it is essential. If you have the option to play it on console, I'd get it there. The Talos Principle 2 is just stunning on PS5 and Xbox Series X. If you are ok with some visual compromises to play on a portable, I can't recommend The Talos Principle 2 enough on Steam Deck. I'm looking forward to grabbing the PS5 physical edition when it releases in the near future.
The Talos Principle 2 Steam Deck review score: 4.5/5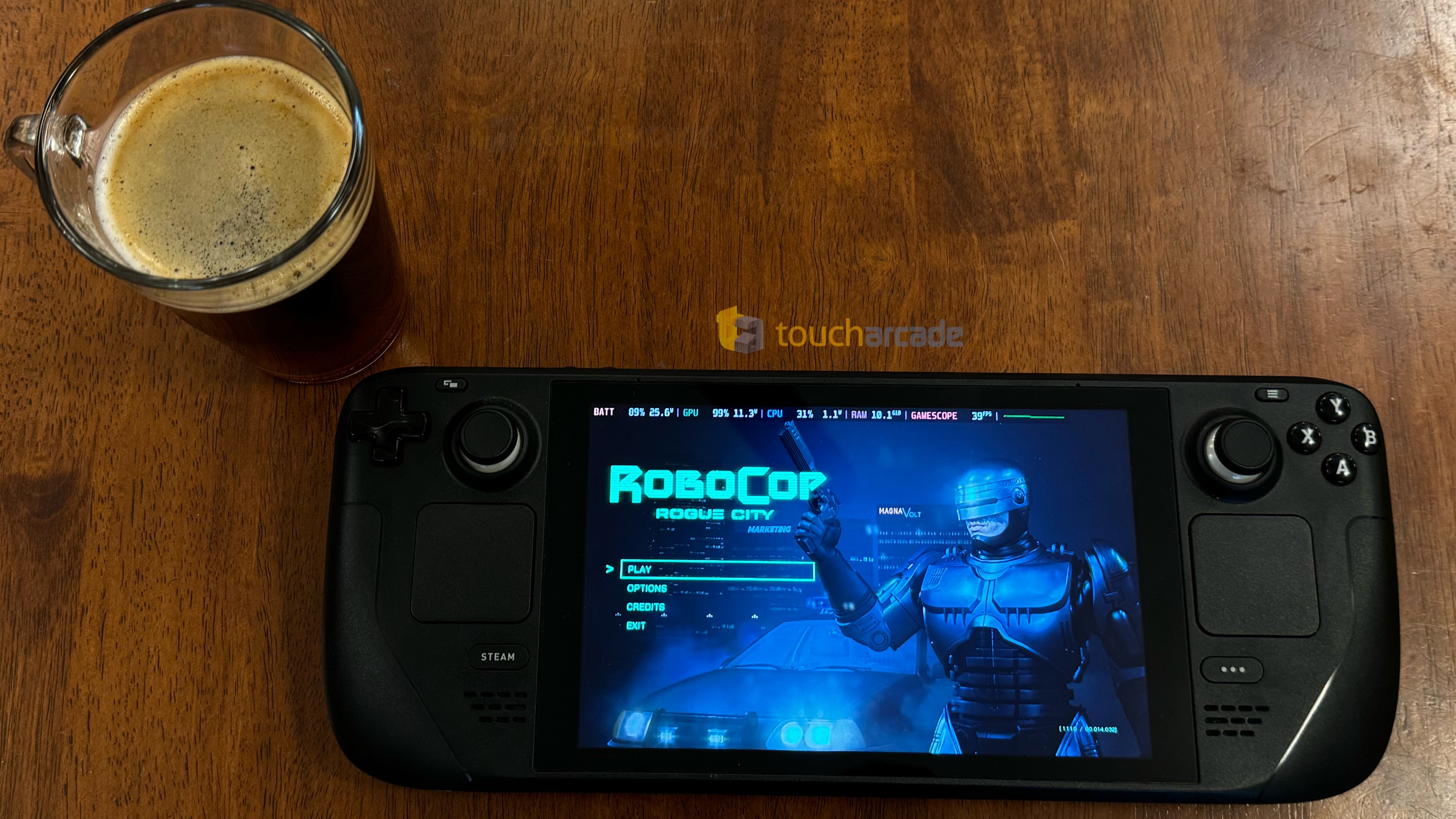 I never got around to playing Teyon's Terminator game, but after RoboCop: Rogue City, I'm going to make time for it. RoboCop: Rogue City, developed by Teyon and published by Nacon, is a first person shooter that is the first piece of media to actually match what I wanted out of a RoboCop game. In fact, I'll go so far as to say Teyon managed to nail everything I pictured in my head for a dream RoboCop game. It is brutal, supremely fun to play, and feels like a love letter to the original movies. It isn't perfect, but is a damn fine experience, and one that can easily be improved with a few patches. When the Steam demo released, I saw a lot of positive chatter from trusted people, and ended up trying it myself. I was sold and knew I had to review it. Fast forward to today, and I'm glad I did.
RoboCop: Rogue City has always looked the part in its trailers, but I was very pleased that Teyon managed to nail the movement as well. It feels like you're controlling a blend of the Doomslayer and a tank as RoboCop, and the combat is just what I wanted from a RoboCop game. In its current state, I love the story and upgrade system, but I wish there was an easy way to replay parts of the campaign. The side quests can range from decent to boring though. These are optional, but they have good rewards so I'd recommend trying them out. Battering the enemies into pulp with your over the top attacks or just shooting them in the head never gets old though. The developers get how to make even basic things feel satisfying and look good in motion here.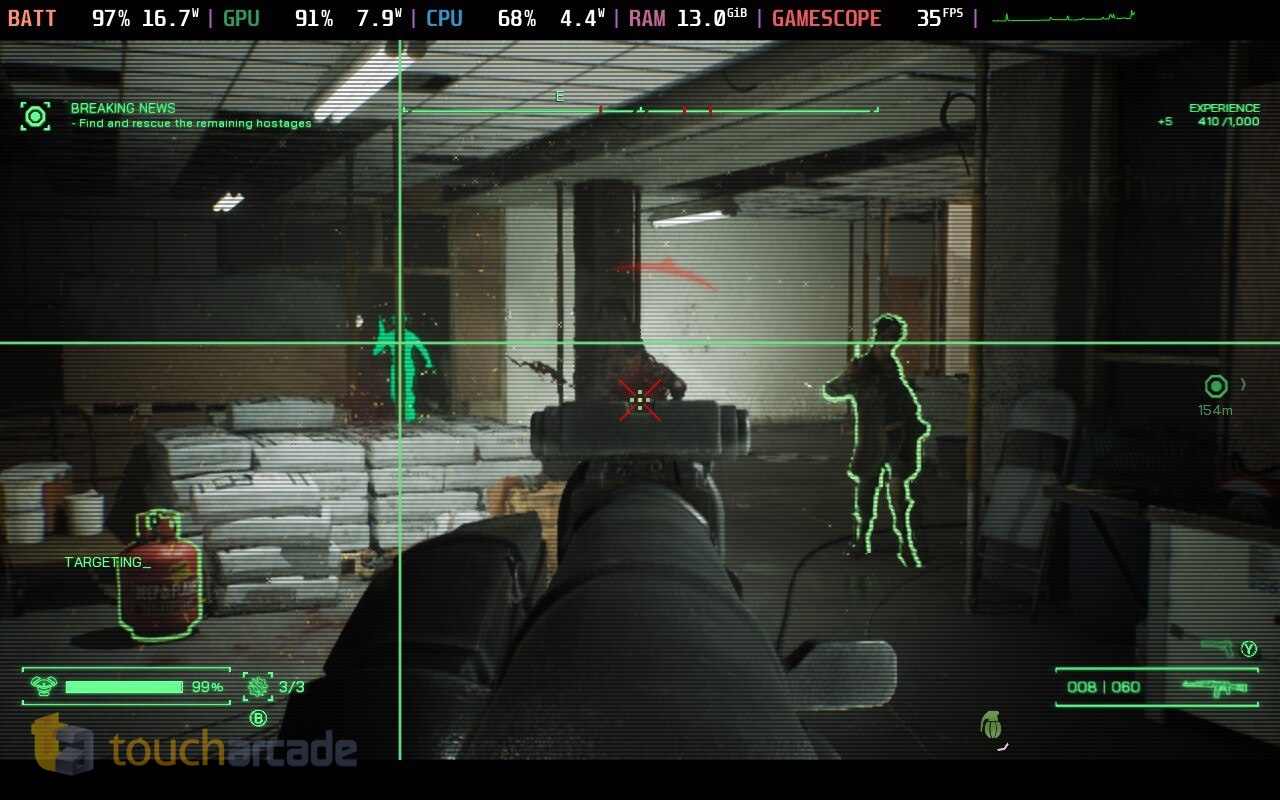 RoboCop: Rogue City on Steam Deck is a good experience, but not a great one. It is an Unreal Engine 5 game, and could've done with some better optimization in general I'd say based on how it is on Xbox Series X and Steam Deck. It does however run without any stability issues on Valve's handheld and even has full 16:10 screen support. There are some interface elements where the text size can be improved though on the system. If you're ok with 30fps gameplay, I recommend playing RoboCop: Rogue City on Steam Deck. It manages to look very good on the Deck's screen, and even can have gyro forced through Steam Input making it control better.
As of this writing, Valve has marked RoboCop: Rogue City as Playable on Steam Deck. The only real issue I had with the game's font size, is in some interface elements like when you want to quit or save settings. I hope this can be addressed in patches so it gets Steam Deck Verified.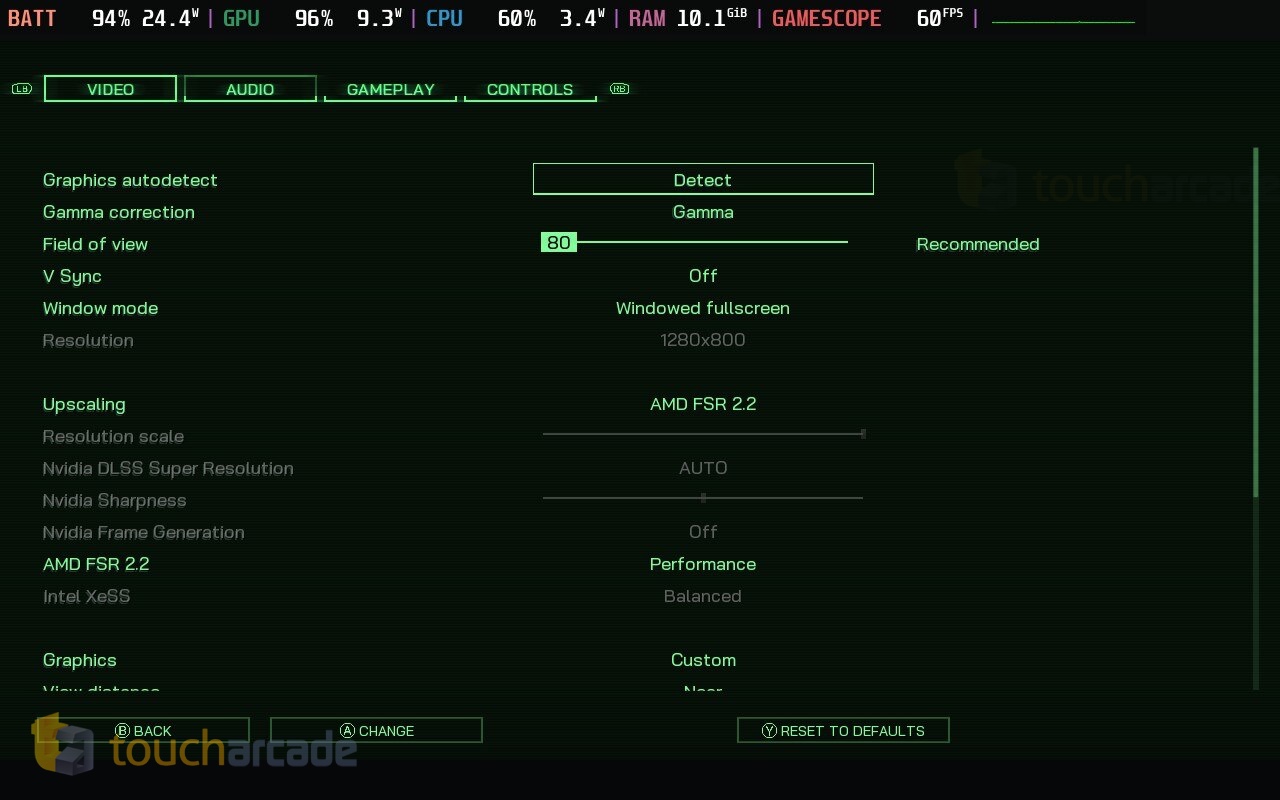 During the review period, I only had access to the base game, but I've been replaying RoboCop: Rogue City with the cosmetic DLC packs available now. Yes, even in this busy release and review season, RoboCop: Rogue City is good enough for me to replay it. It is unfortunate that the demo isn't available right now on Steam. I'm sure it will make people go "I'd buy that for sixty dollars." after playing.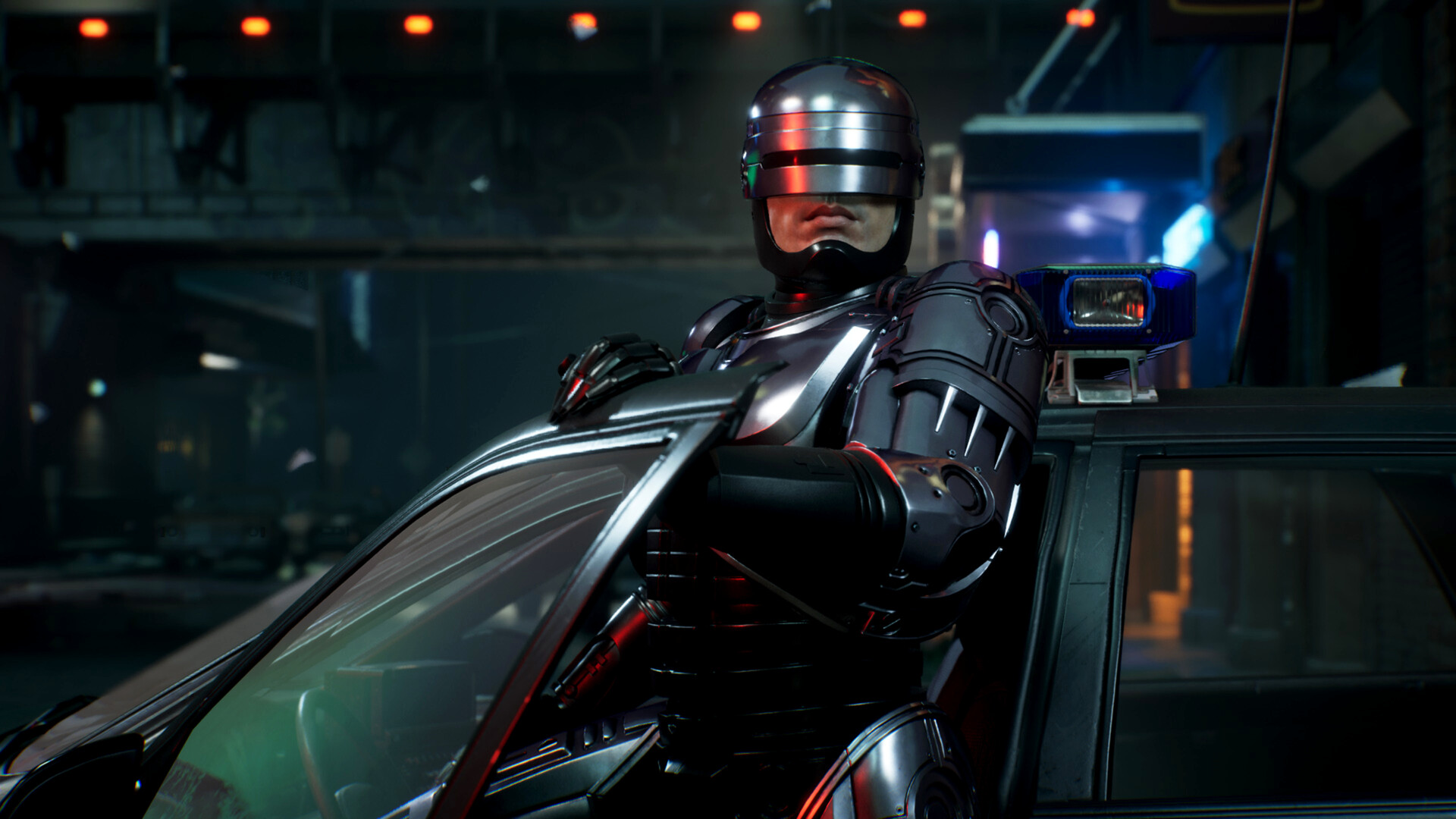 RoboCop: Rogue City ended up being one of the biggest surprises of the season. Not only is it a great RoboCop game, but a damn fine and fun experience throughout. Having played it on both Steam Deck and Xbox Series X, it is better on Xbox for sure, but I enjoyed experiencing the combat and story on Steam Deck despite the visual cutbacks. This one is an easy recommendation if you want a competent RoboCop game, and enjoyed the original movies.
RoboCop: Rogue City Steam Deck review score: 4/5
Steam Deck Game Sales & Discounts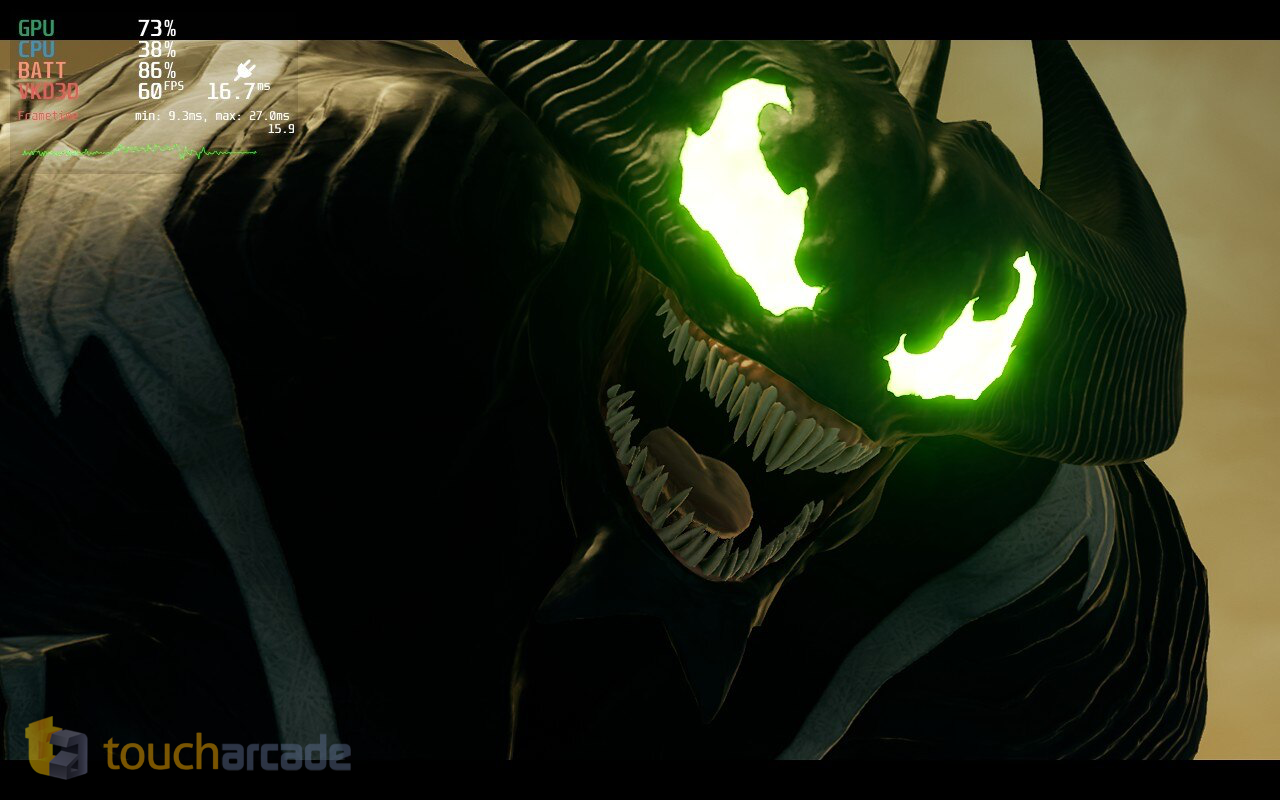 While no big sale is on right now, it is worth looking into ANNO 1800 from Ubisoft. Koei Tecmo's games including some untranslated ones like the older Romance of the Three Kingdoms games are discounted right now. I bought them in the hope that English is added later on. My Time at Sandrock recently hit 1.0, and it is 15% off on Steam until November 9th. Marvel's Midnight Suns and DLC are also discounted until November 13th. Amazing game that one.
That's all for this week's early edition. As usual, you can read all our Steam Deck coverage here. If you have any feedback for this feature or what else you'd like to see us do around the Steam Deck, let us know in the comments below. I hope you all have a great day, and thanks for reading.