Niantic and Capcom have just revealed November 2023's upcoming events, and while there are some expected and boring ones, the Qualily quests for important crafting materials is the first time I'd recommend actually doing these quests if you can. November 2023 follows the recently-ended Monster Hunter Now (Free) Halloween Pumpkin Hunt event that was not great. Beginning this Friday at 5 PM (local time), the Jyuratodus weekend begins with an increased appearance rate in the Swamp for all hunters HR 11 and higher. Monsters in all habitats will re-appear in shorter intervals as well.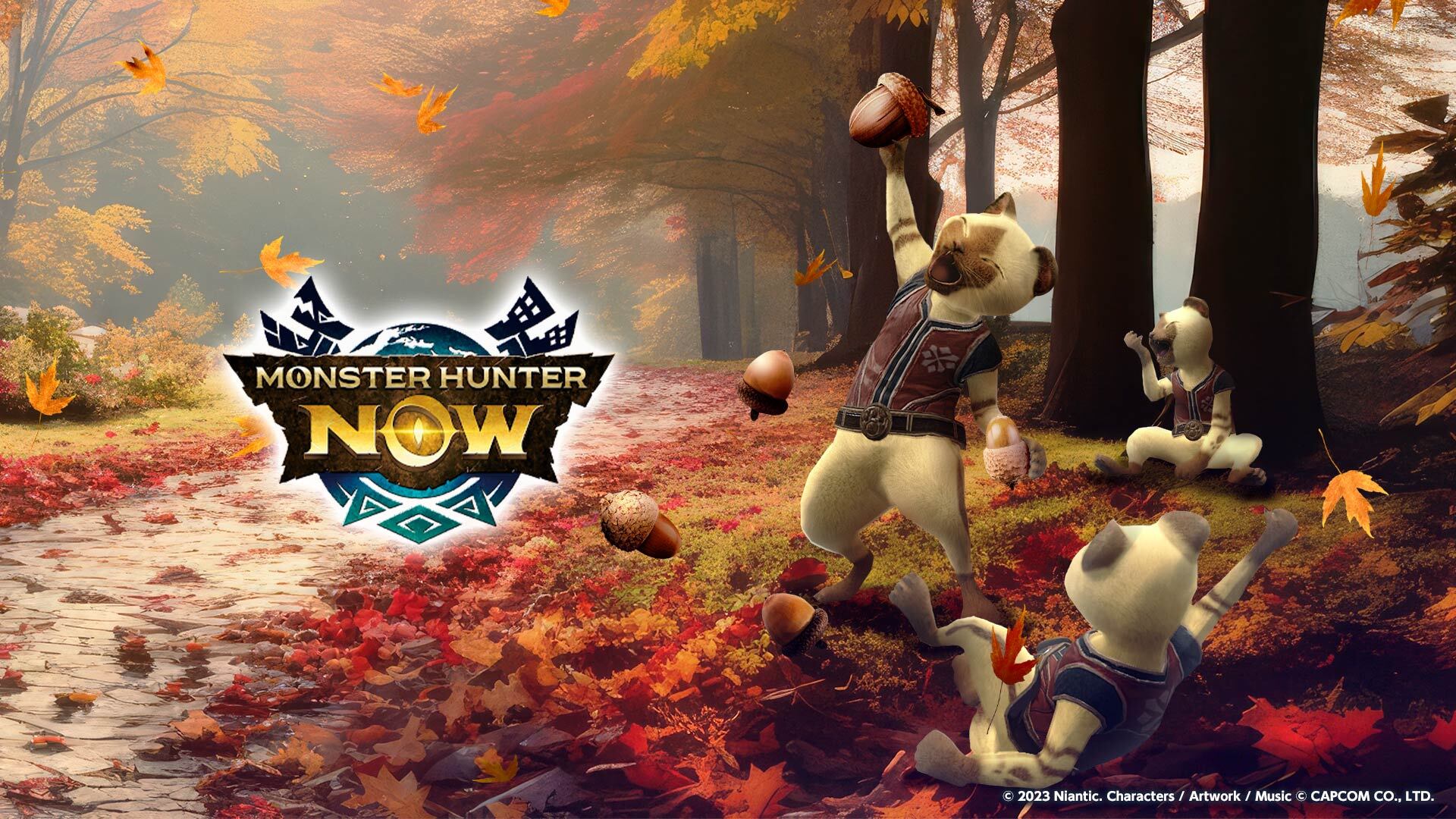 Qualily's Special Quests begin on November 10th at 5 PM until November 12th at 4 PM featuring time-limited quests for HR 11 and above hunters to earn Carpenterbugs, Monster Bone+, and Zenny. These are super important materials so I'd recommend doing the quests if you can. Then the Legiana weekend begins on November 17th (5 PM to 8 PM) until November 19th (1 PM to 4 PM) with November 18th having the event from 1 PM to 4 PM as well. The final event of November 2023 for Monster Hunter Now is the "Roar of the Desert: Diablos". This will see Black Diablos return all weekend with a Hunter Medal and more rewards. The event goes on from November 20th until November 26th. During this, both Diablos and Black Diablos will appear more frequently in Desert Habitats for all hunters at HR11 and higher with all monsters re-appearing in shorter intervals.
If you are planning to start playing the game, I put together some tips and tricks for the game, details on the weapons, special skills, the current monsters list, my wishlist for future update monsters, and more. You can grab Monster Hunter Now on the App Store for iOS here and on Google Play for Android here. The in app purchases include different sets of gems and upgrades. Check out the official website here. What do you think of Monster Hunter Now if you've been playing it so far on iOS and Android?