We're already knee-deep into the spooky season, and Marvel Snap (Free) has been celebrating in its own way with the Bloodstone season event. Things have once again changed a lot since we last checked in, and that means we have to get things up to date again as far as deck building recommendations go. Let's have a look and see what's what right now in the world of Marvel Snap decks, and do remember: today's winning deck could be tomorrow's stale candy corn. These guides are one way to keep your finger on the pulse of the scene, but they aren't the only method you should be using.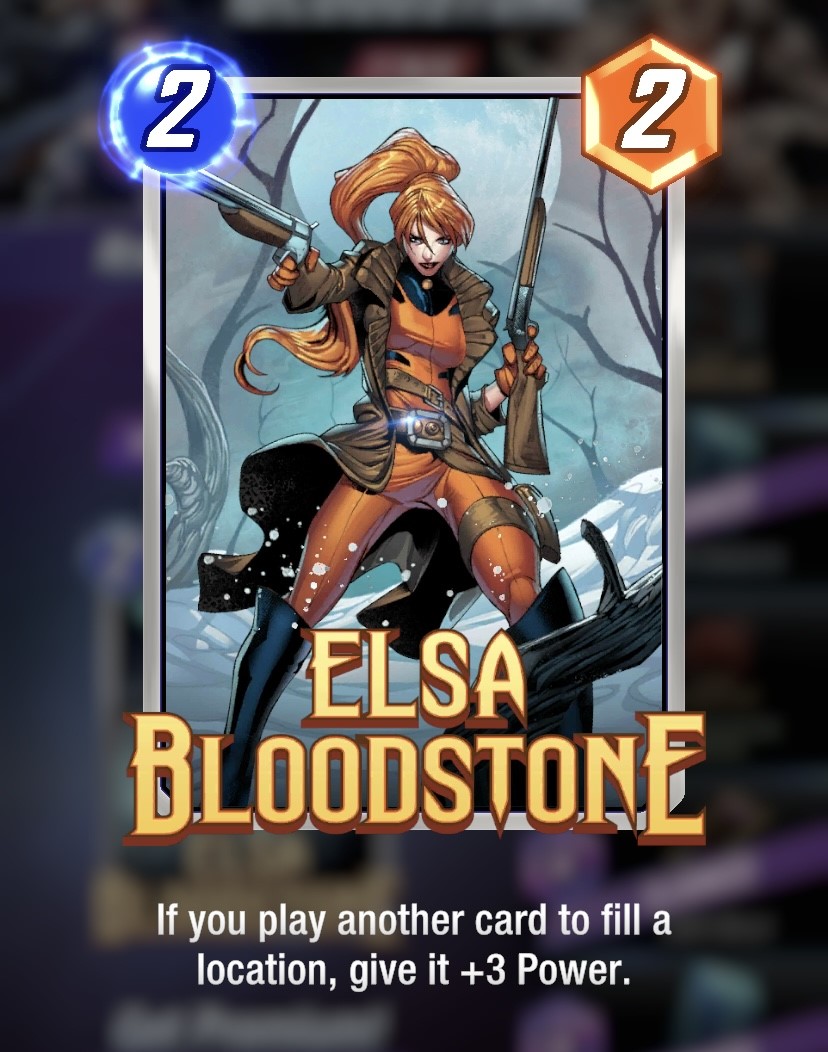 Note that most of these decks are the best of the best at this point in time. They assume you have access to a full range of cards. I'll once again be including the five strongest Marvel Snap decks of the moment, and I'll throw in a couple more decks that don't need anything too hard to get and are just sort of fun to play with. You know, a little variety and all of that.
Loki for All Time added a few major disruptors to the game, not the least of which being the God of Mischief himself, Loki. Really, of all the new cards introduced during the season, only Ravonna Renslayer has yet to find a major place in popular decks. There were also some big balance changes that had serious repercussions for some of our favorite deck types. What will Bloodstone bring to us? It hasn't quite settled in yet, but Elsa Bloodstone is already making waves, as you will see. We've got plenty to talk about as it is. For now, let's have a look at this month's picks!
Shuri Sauron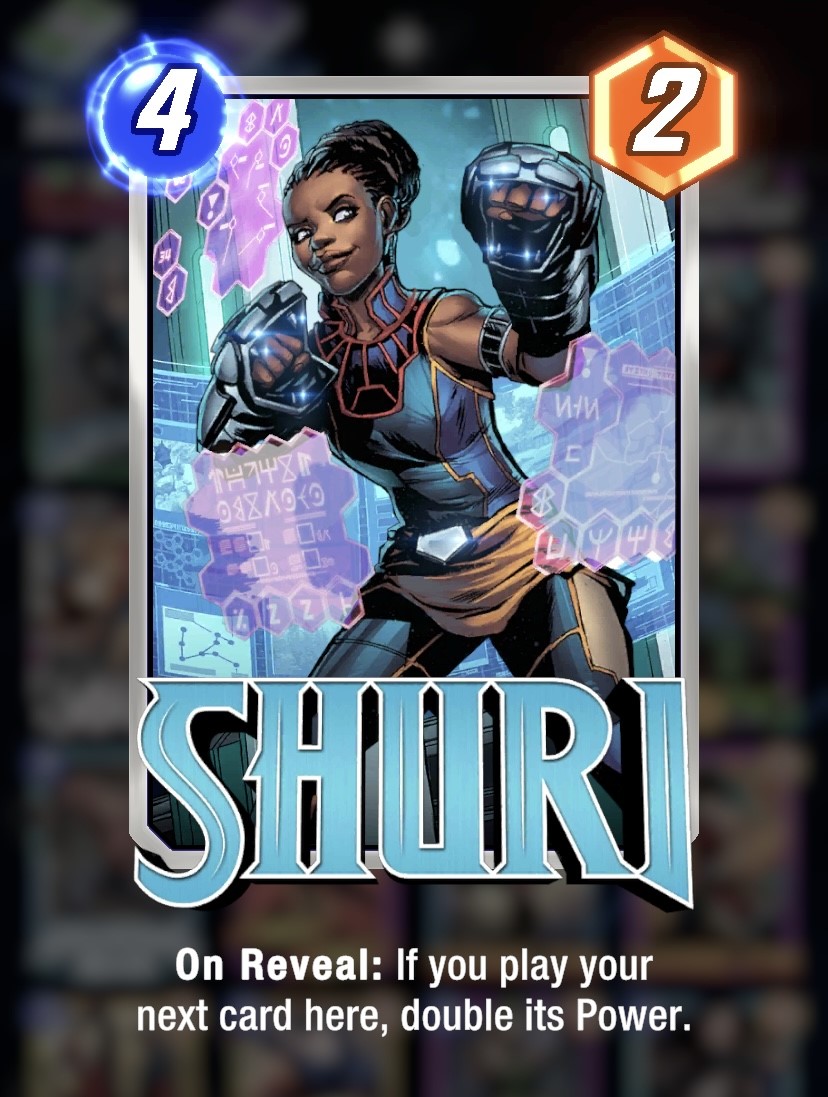 Included Cards: Zero, Ebony Maw, Armor, Lizard, Sauron, Shuri, Enchantress, Typhoid Mary, Taskmaster, Vision, Red Skull, America Chavez
Shuri Sauron is holding over with very few changes from last month. Nothing has really changed with how it should be played, either. Obviously the end goal is to roll out Shuri on the fourth turn, either Typhoid Mary or Red Skull on the fifth turn, and then Taskmaster on the sixth turn. This gives you a ton of points on your last turns and that will usually win the game for you. On the first few turns, you can play things like Armor (to block Shang-Chi), Zero plus Maw or Lizard for some extra points, and of course Sauron to negate the Ongoing abilities of Mary and/or Skull. The idea is the same no matter how things work out: get your big cards out and play whatever you can to mitigate their downsides and buff them up.
Loki Collector
Included Cards: Kitty Pryde, Maria Hill, Snowguard, Angela, The Collector, Elsa Bloodstone, Luke Cage, Jeff, Mobius M. Mobius, Agent Coulson, Loki, America Chavez
Here's the new shining star of the meta, and it's already been the cause of a couple of nerfs to try to rein it in. There are two big plays going on here. First of all, The Collector. He gets more powerful the more cards you add to your hand, and most of the cards in this deck will do just that. Second, Loki. In addition to feeding The Collector, he on his own gives you all the cards your opponent has, but at a lower Cost. Mobius is here to keep your opponent from negating that advantage, and cards like Angela, Kitty Pryde, and Elsa Bloodstone help you build some other strategies should your main ones fall through. This is a difficult deck to counter unless you know you're going up against it, and even then it can be tricky.
Move Alioth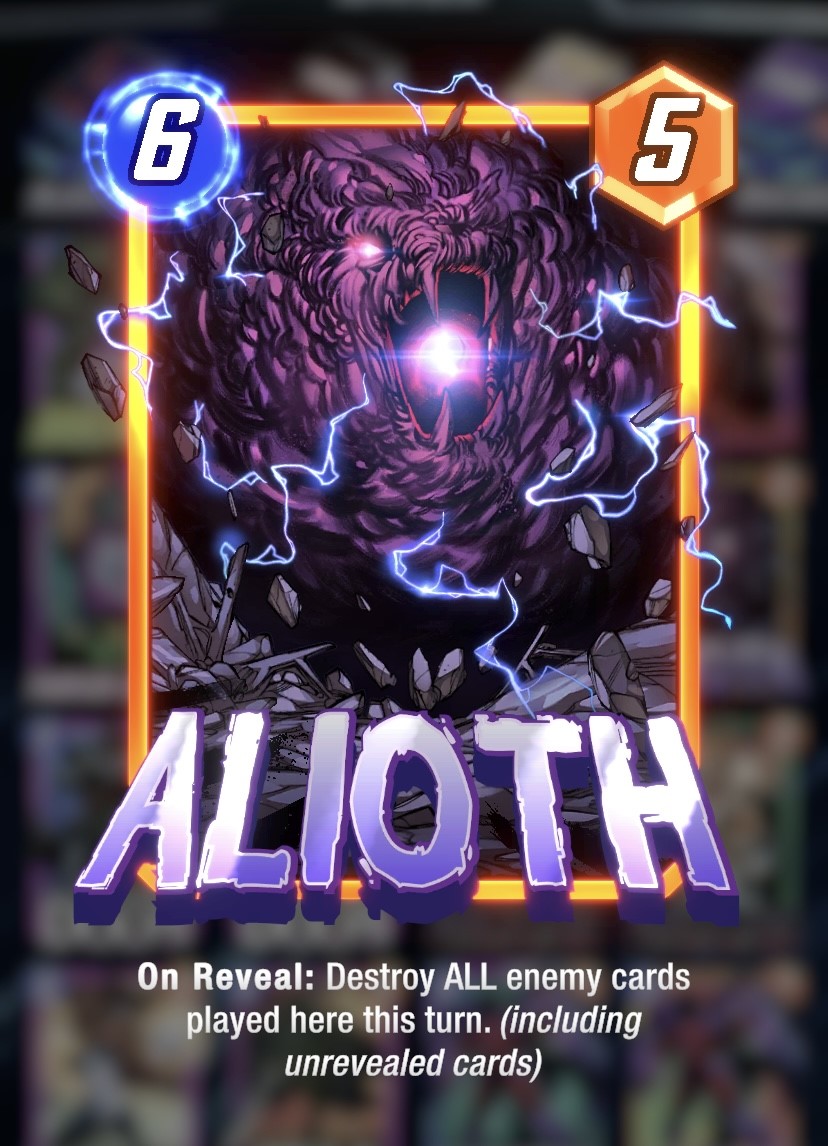 Included Cards: Nightcrawler, Elsa Bloodstone, Kraven, Jeff, Mobius M. Mobius, Silk, Spider-Man, Legion, Vision, Alioth, Doctor Doom, America Chavez
Alioth is another new card that has had massive impact, and he's finding a home in many decks. He works really well with move-based decks, because these are all about using your ability to shift your cards around and control the table at the end as you see fit. Alioth lets you negate your opponent's actions at one location, and that helps a lot with this strategy. Elsa Bloodstone pops up here as well, along with Mobius. Kraven, Doctor Doom, and America Chavez serve as contingency plans. It takes a little bit of effort to play well, and you have to think carefully about when you want to move the cards that can. Don't make your moves too early, since you don't have a lot of power to work with.
Ramp Up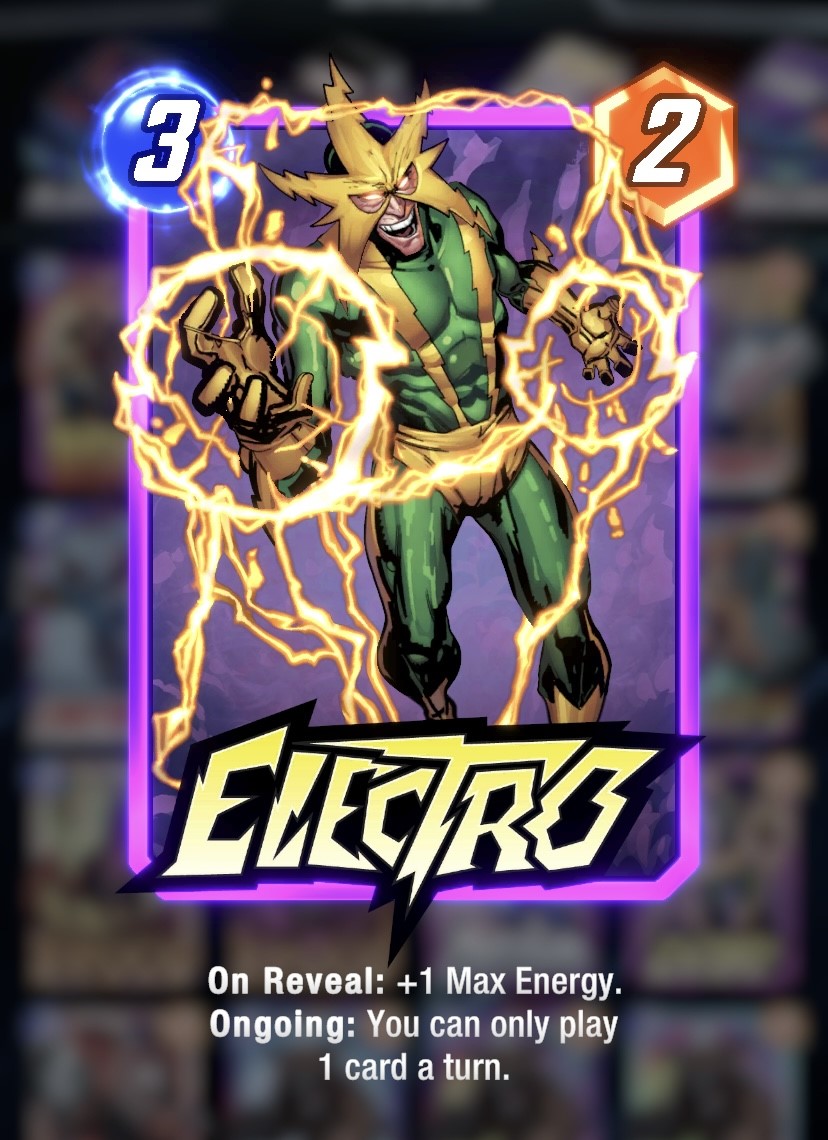 Included Cards: Nebula, Daredevil, Jeff, Mobius M. Mobius, Electro, Wave, Devil Dinosaur, Professor X, Vision, Alioth, Doctor Doom, Orka
Ramp decks have always been around, but a few of the balance changes this month have really kicked up their success rates. The idea with a ramp deck is to use cards that give you more Energy like Electro while also locking down your opponent's options. You won't be able to play as many cards thanks to the downside of Electro's ability, but with cards like Wave, Alioth, and Professor X, you may not have to. Doctor Doom gives you three cards for the Cost of one, and having lots of extra cards in your hand isn't a problem if Devil Dinosaur is coming to the party. Use Daredevil so that you can take a peep at what your opponent is up to and make the best move on the last turn with what you've got available.
Sera Control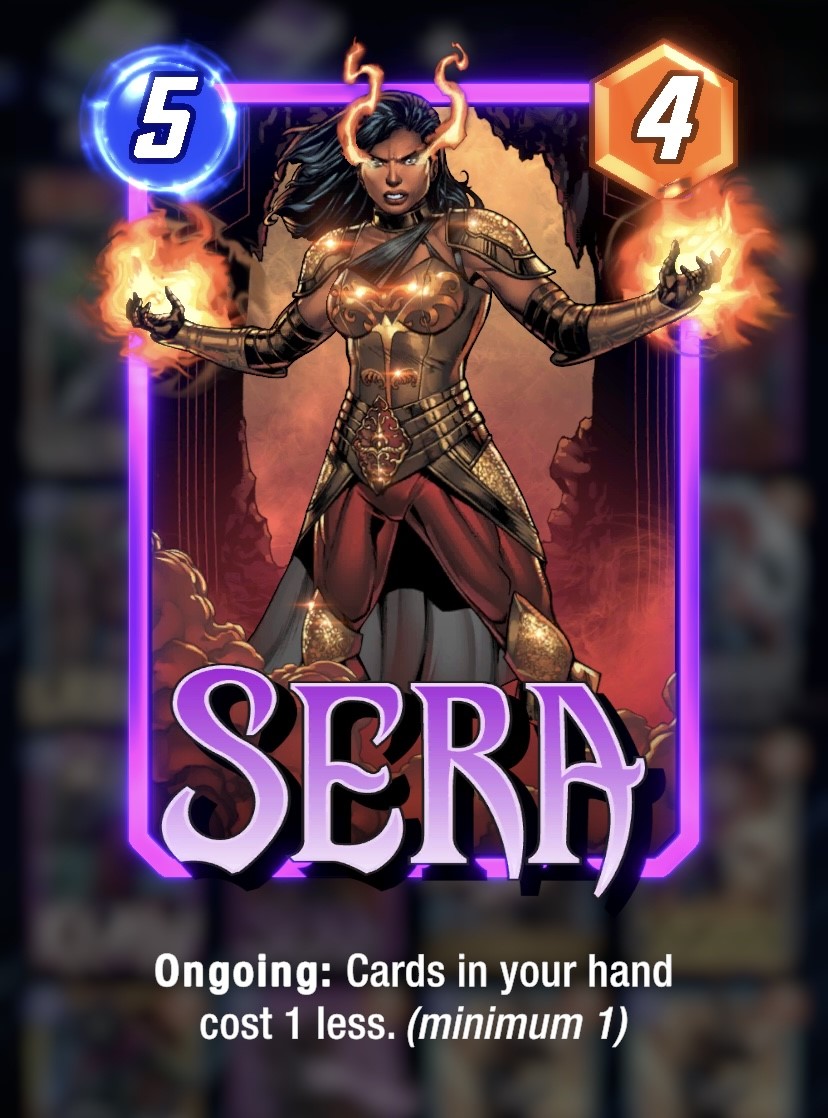 Included Cards: Kitty Pryde, Angela, Elsa Bloodstone, Luke Cage, Jeff, Mobius M. Mobius, Shadow King, Mysterio, Bishop, Hit-Monkey, Shang-Chi, Sera
Sera can't be kept out of these articles, though this time she leaves her buddy the Silver Surfer at home in favor of her other usual type of deck: control. The idea of control decks is to make your opponent go first on the last turn by deliberately staying behind them, allowing you to fully react to anything they've got up their sleeves by blasting them with Shang-Chi or de-Powering them with Shadow King. Sera is there to lower the Cost of your cards so you can make a big play on the last round, and Mobius is there to make sure your primary trick can't be defused. Hit-Monkey is your big gun, and Elsa is going to give you a boost when you inevitably fill out locations.
And now, a couple of fun decks for those still climbing up the collection ladder or who simply want to try something different.
You Only Need Two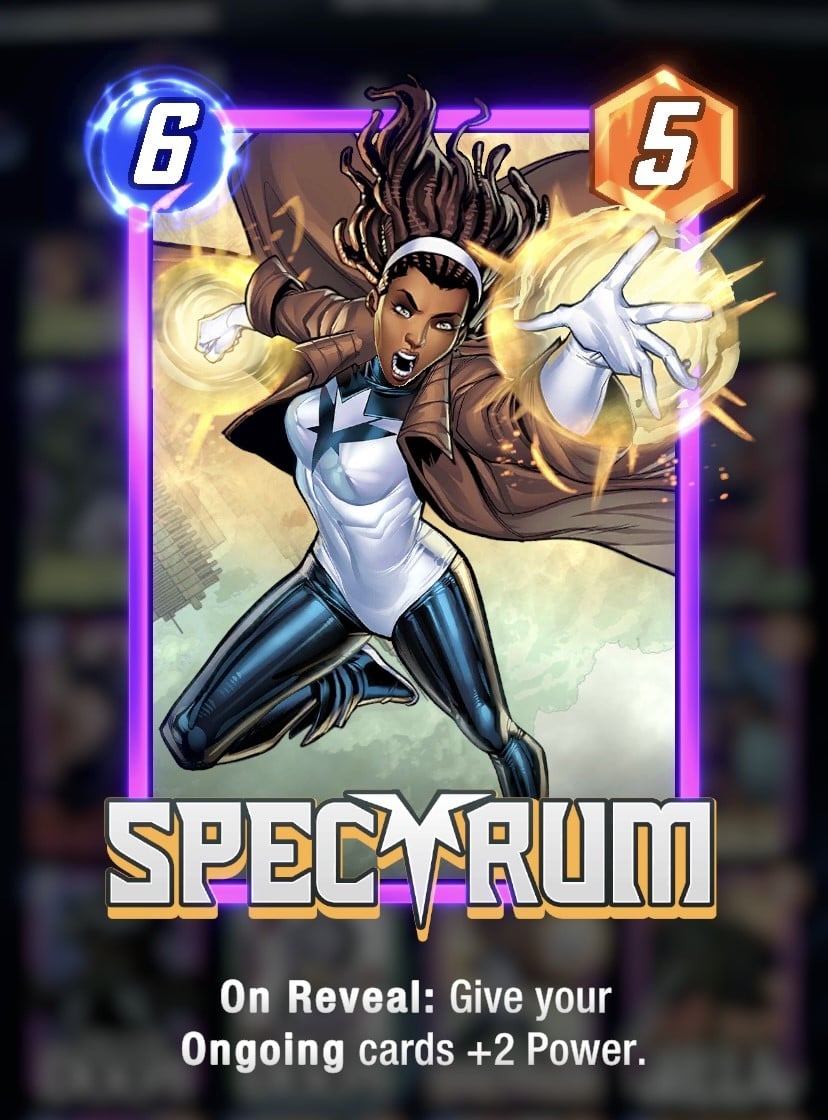 Included Cards: Ant-Man, Nightcrawler, Ebony Maw, Armor, Colossus, Mister Fantastic, Captain America, Cosmo, Namor, Klaw, Spectrum, Onslaught
If you're just starting out, it's important to learn one very important thing about Marvel Snap. You only need to win two locations. Don't ever forget that. This deck works towards that end, while also giving you the means to hide exactly which two locations you're aiming at. Cards like Mister Fantastic, Klaw, and Nightcrawler allow you to hedge your bets a bit, and Spectrum or Onslaught can be a nice way to close things out with an extra bit of juice. This is a solid deck for those who are still working with early sets of cards, while also teaching some fundamental strategy.
Shuri & Nimrod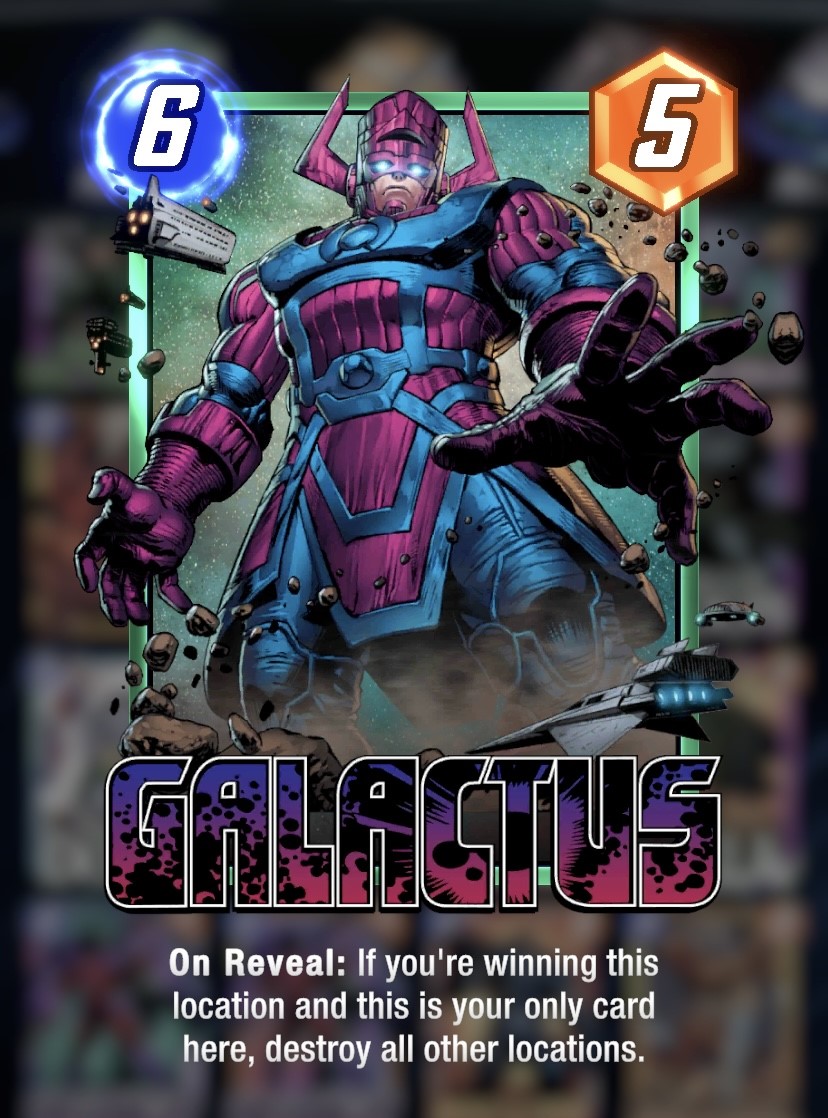 Included Cards: X-23, Forge, Carnage, Green Goblin, Magik, Venom, Deathlok, Shuri, Nimrod, Arnim Zola, Galactus, Destroyer
Okay, this is another one that takes some big cards, but it's one I've been playing with recently after getting my butt kicked by some variation of it too often. It's a pretty simple one at its core. Use Magik to get a seventh turn, allowing you to play two 6-Cost cards. Your goal is to make a very strong card that you can Arnim Zola to the two other locations, Shuri boost Nimrod and then destroy him to send him all over the place, and if all else fails pull the Galactus cord. You can basically flood the field with beefy Nimrods if you get the right set-up, and that's always fun.
And that's it for this month's deck guide. We'll return with another one of these in November to see where things stand after the Bloodstone event has fully played out and a month's worth of balance changes do their thing. The remaining cards for this season are some potentially dangerous ones, and it will be interesting to see what happens once they're in the mix. Happy Snapping!