Hello gentle readers, and welcome to the SwitchArcade Round-Up for October 5th, 2023. This Thursday doesn't have as many new releases as the last couple, but it makes up for a lack of quantity with generally better quality. Not that there aren't a couple of diaper blasts among the new games, but there are several titles worth checking out today, starting with Wargroove 2 and rolling out from there. Beyond the list of new games, we also have some fresh sales and expiring discounts for you to check out. Let's get to work!
New Releases
Wargroove 2 ($19.99)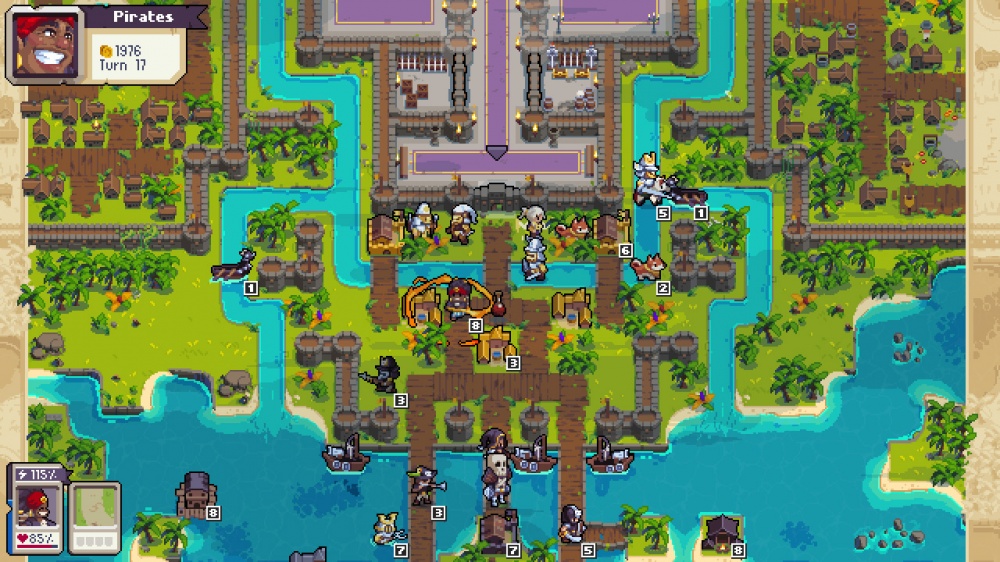 Wargroove was pretty much my favorite of all the Advance Wars-inspired games we saw a few years back, so I'm quite happy to see this sequel even if I think they missed a trick by not subtitling it Wargroovier. You've got new Commanders, more powerful Grooves, a completely new Campaign with three different stories that intertwine with each other, new unit types, new battle conditions, some new modes of play, and more. Basically, if you liked Wargroove, this sequel gives you a big fancy scoop of the flavor you enjoy with some extra sprinkles on top.
Front Mission 2: Remake ($34.99)
After a little delay, Forever's remake of Front Mission 2 is finally ready to go. This is a special one, friends. We've never had this particular installment in the series available outside of Japan before, so mark this off as another fish that got away that somehow found its way into our bucket after a few decades. Set twelve years after the second Huffman conflict, the story follows three different characters and their viewpoints as a new battle breaks out. I should be reviewing this one, so do look forward to that.
Knight vs Giant: The Broken Excalibur ($19.99)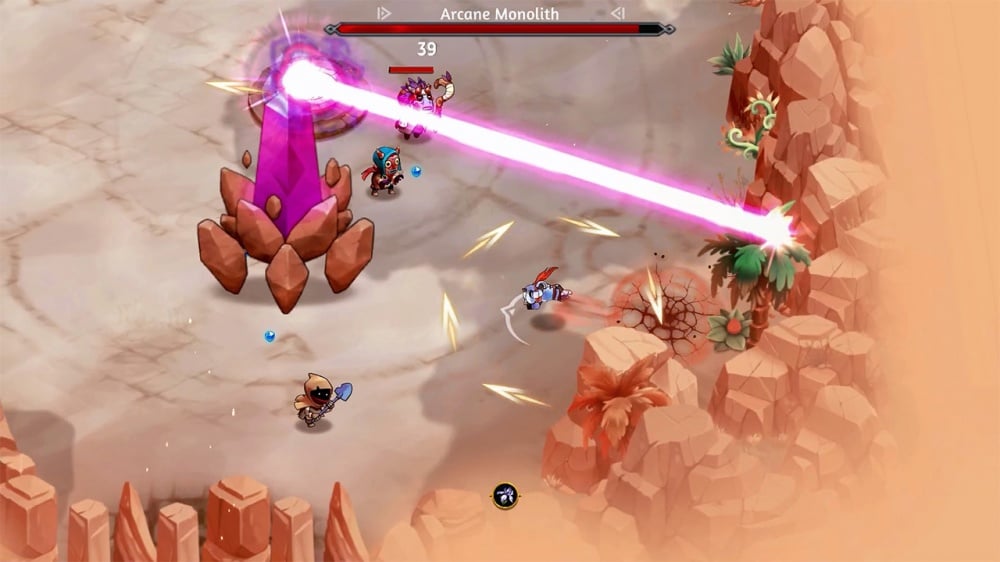 We've got a lot of games like this already, but here's another. It's a roguelite hack-and-slash played from an overhead perspective. You play as King Arthur and use a broken Excalibur to summon other knights to help you battle monsters big and small. As usual, you'll gain new abilities and enhancements as you play, and there are a lot of little nods to Arthurian legends that some might find amusing. I'm not sure if there's anything here to help this game stand out from a very busy pack, but I'll be reviewing it soon to let you know.
Bang-On Balls: Chronicles ($24.99)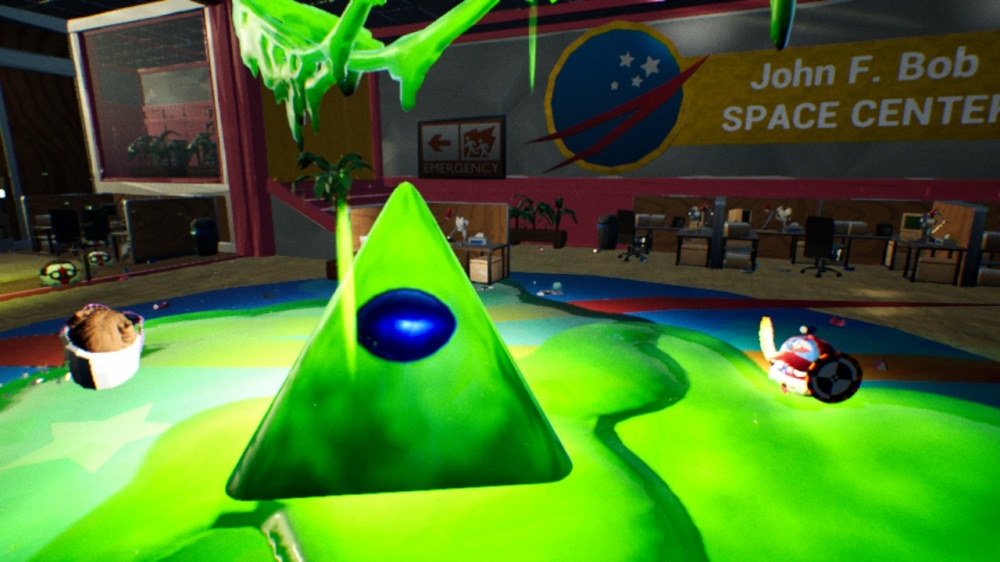 While the title doesn't make it sound like something you should be paying attention to, Bang-On Balls is a surprisingly good 3D platformer. Explore the different worlds set across time and space, don special costumes that grant you unique abilities, solve puzzles, uncover secrets, and battle enemies. You can play alone or team up for some four-player multiplayer via local wireless or online play. I'll have a review of this one soon, but I think 3D platforming fans can proceed without much fear.
Arcade Archives Darius II ($7.99)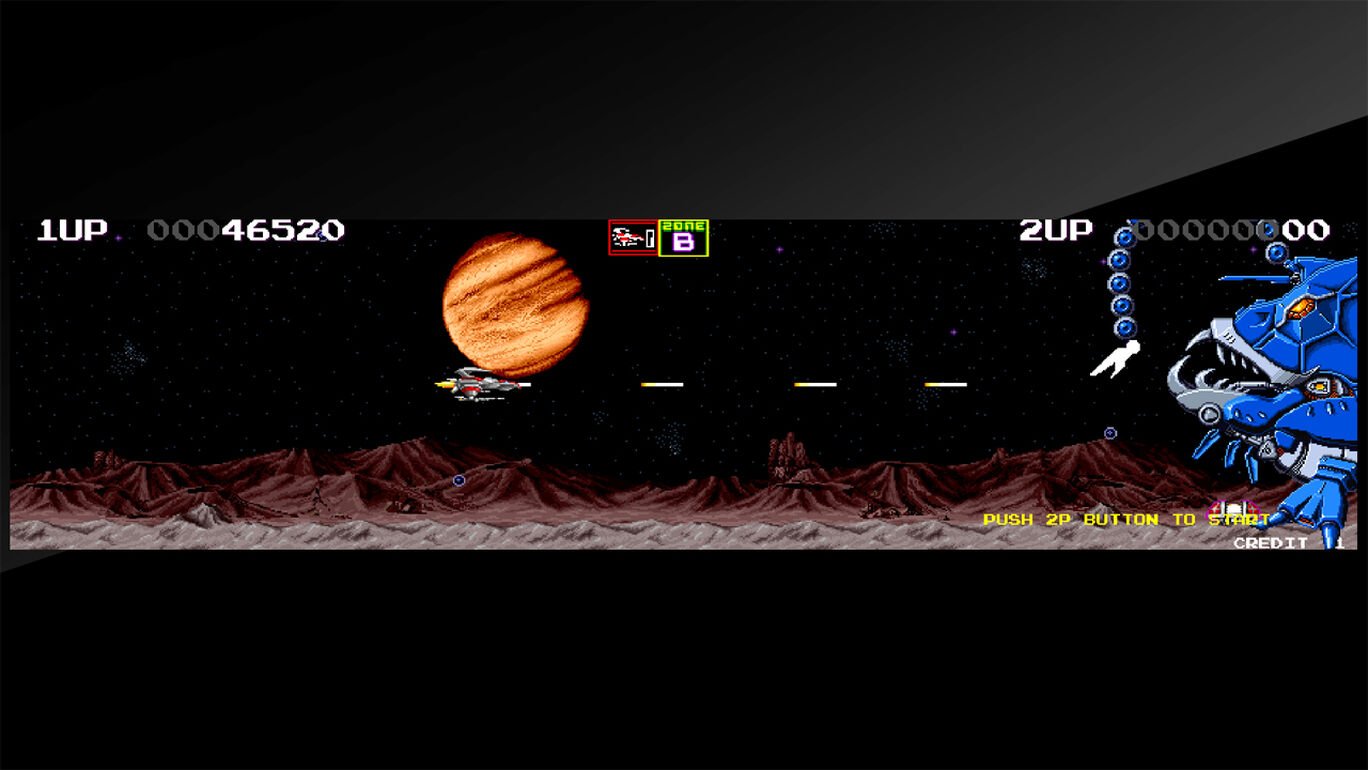 It sure didn't take long for Taito Milestones Vol. 2 to lose one of its exclusive titles, did it? This is the triple-screen version of Darius II, which is the one version that was left off the Darius Cozmic Collection. It's a great game, but if you already own either Darius Cozmic Collection or Taito Milestones Vol. 2, there isn't much here to recommend an additional purchase. If you're really into the score attack or timed Caravan modes, however, you'll only find those here.
My Little Universe ($14.99)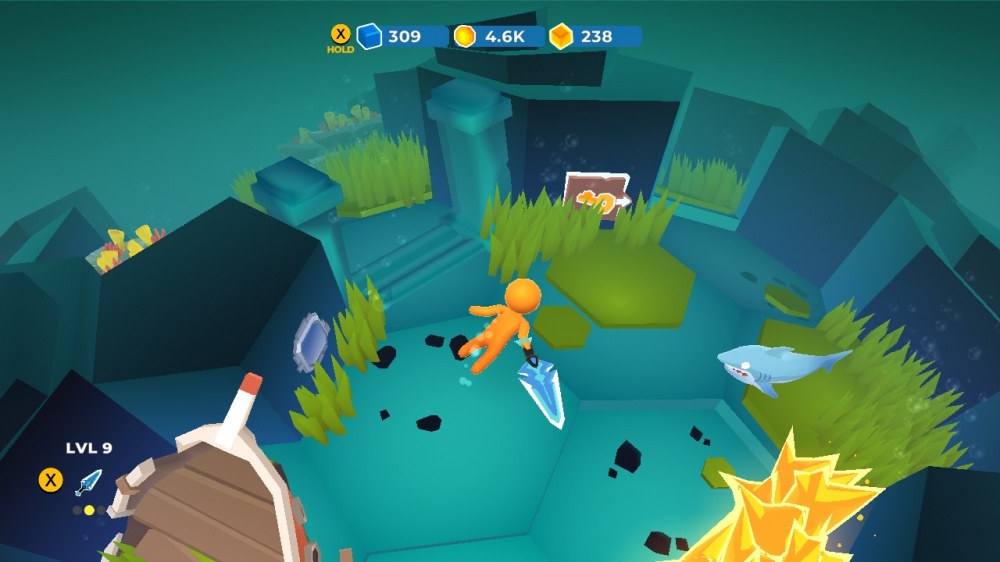 This one seems to be sliding over from Android, where it's a generally well-liked bite-sized dungeon crawler of sorts. There are nine worlds to explore that play host to a total of more than sixty-five dungeons, each one full of resources to collect and enemies to battle. You can use the resources you find to upgrade your gear, which is a necessary step if you want to keep pace with the threats you'll face. It seems a little plain from where I'm sitting, but I suspect it will find an audience on the Switch the same way it did on mobile.
Cafe Master Story ($12.00)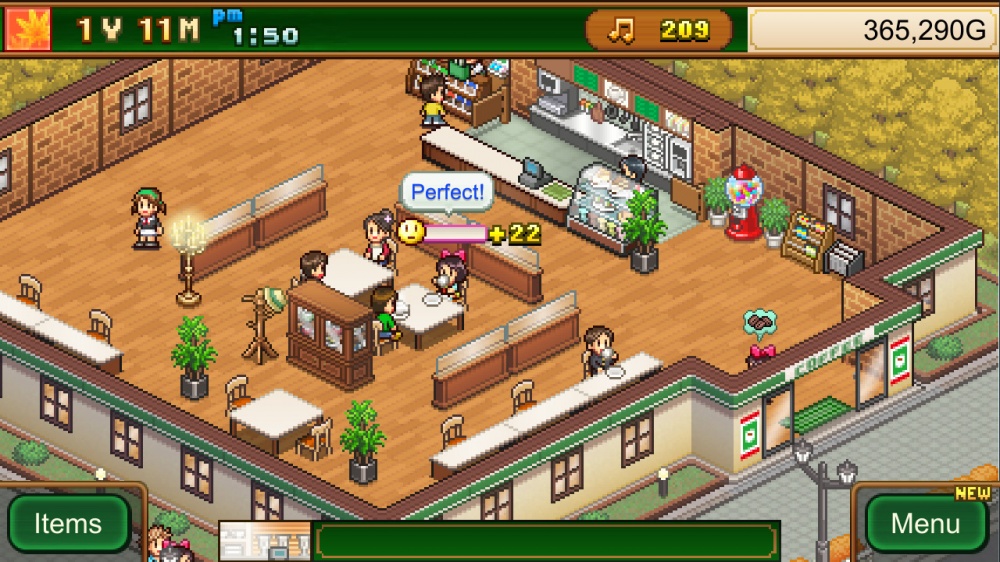 Hey, it's a Kairosoft game. If you've played one before, you can probably predict, beat-for-beat, exactly how this one works. You're running a cafe here, which is a fun theme. The usual heads-up: this game is available on mobile for a much cheaper price and it plays just as well if not better there. This is a nice option for those who want to play on their Switch in particular, at least.
Fabled Lands ($22.99)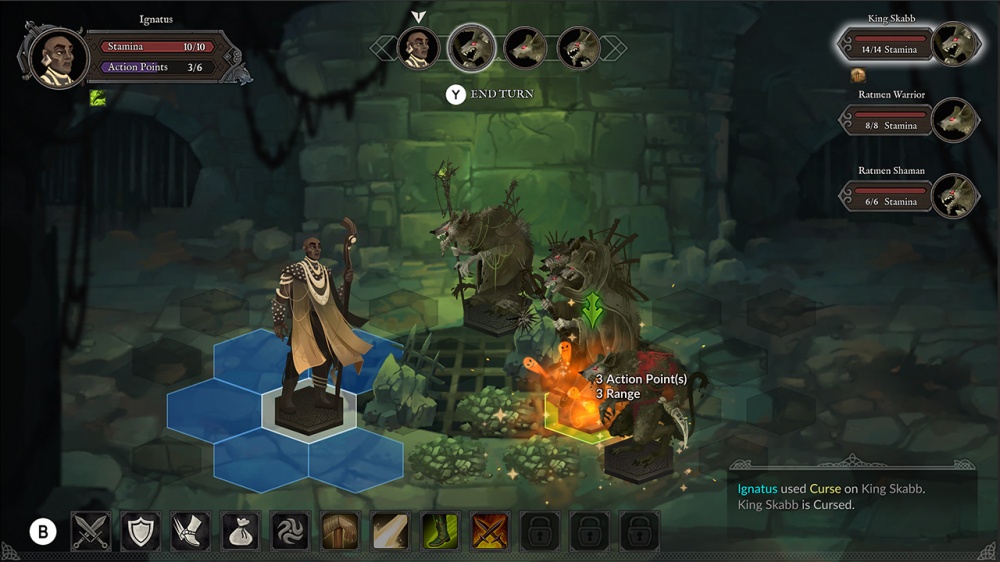 This is a video game adaptation of a short but well-loved series of gamebooks from the 1990s. In particular, it covers the four books set in the northern continent of Harkuna. Like the gamebooks, it's an open world RPG with lots of quests to take on and plenty of places to visit. Also like the gamebooks, a bit of bad luck or an event gone awry can complete mess you up. It's not going to be for everyone, but I think it's quite a lot of fun. I'm a gamebook person, though.
The Dark Pictures Anthology: Little Hope ($19.99)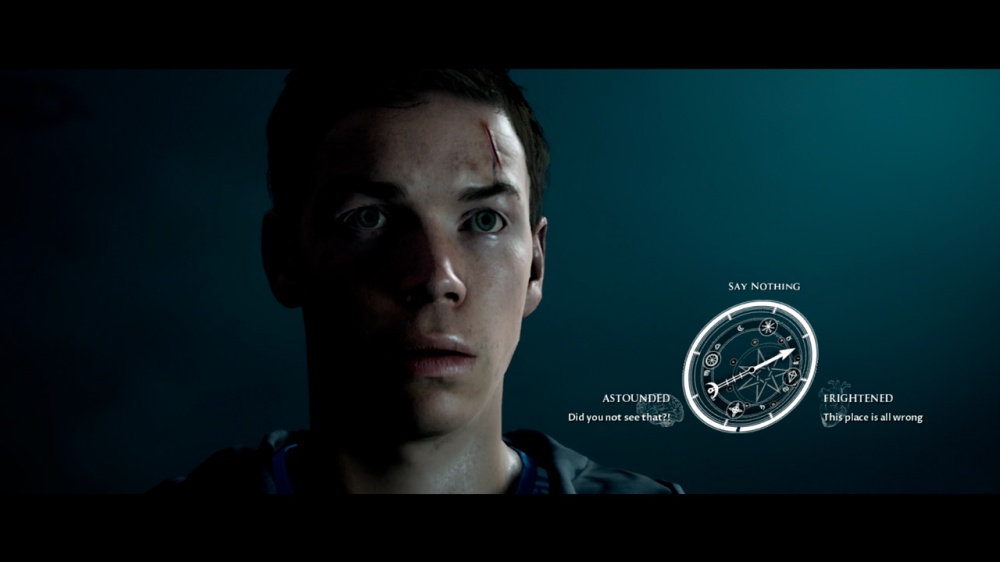 Here's another round of the Dark Pictures Anthology, this time starring that guy who played Adam Warlock in Guardians of the Galaxy 3. You can expect a game of similar quality to the first, for better or worse. Play alone, with up to five players via local multiplayer, or with another player online. Make your choices and help the group of stranded college students survive the mess they've found themselves in. Some kind of abandoned town and a dangerous fog. Seems unpleasant.
The Sisters 2 – Road to Fame ($29.99)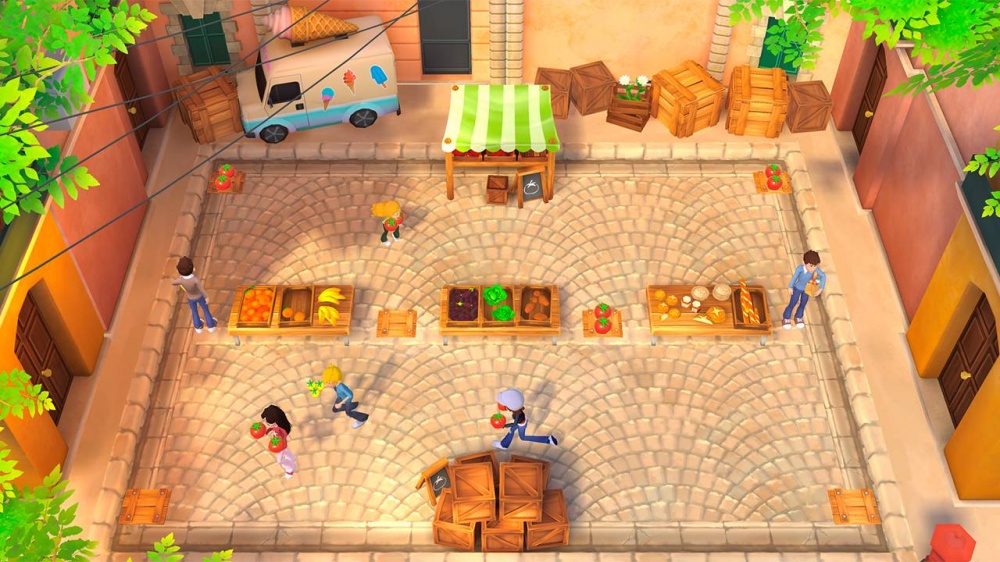 A party game, much like the first one was. Up to four players can play together via local multiplayer. There are twenty-four new mini-games to try, stapled on to a little world to explore in the game's adventure mode. The publisher is Microids, and I haven't exactly been impressed with the company's output of late. I suppose if you enjoyed the first one, here's another one. Otherwise, I recommend sticking to Mario Party.
Asterix & Obelix: Heroes ($29.99)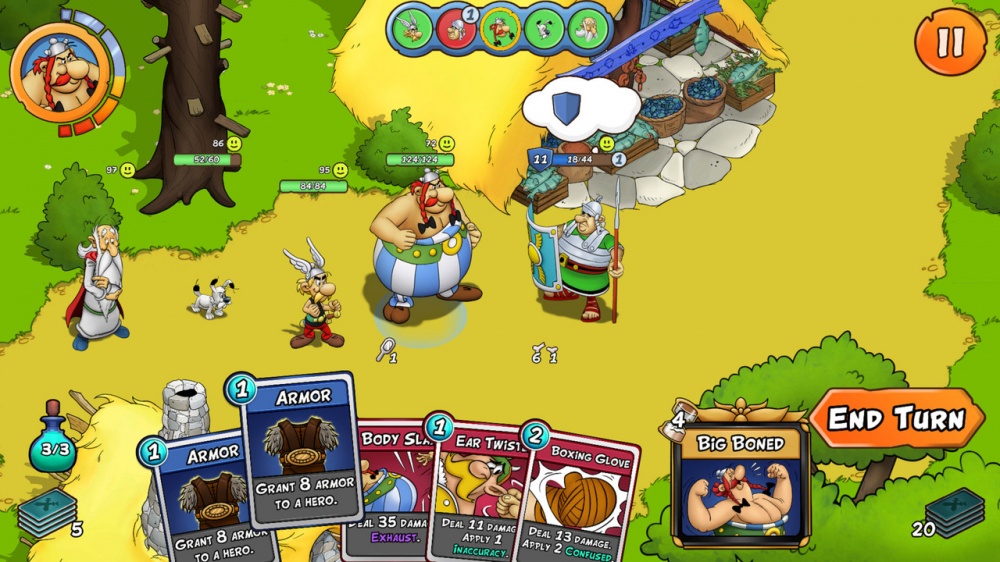 The latest Asterix & Obelix game on the Switch is a card-based tactical strategy game. I mean, sure. Why not? We're getting to the "smoke 'em if you got 'em" era of the console's life, after all. I'll be blunt and say that I don't think that this is particularly good, but it basically functions and that might be enough for people who love the license. I would probably buy a pizza and some breadsticks with my thirty bucks, but you do you.
Sunshine Manor ($7.99)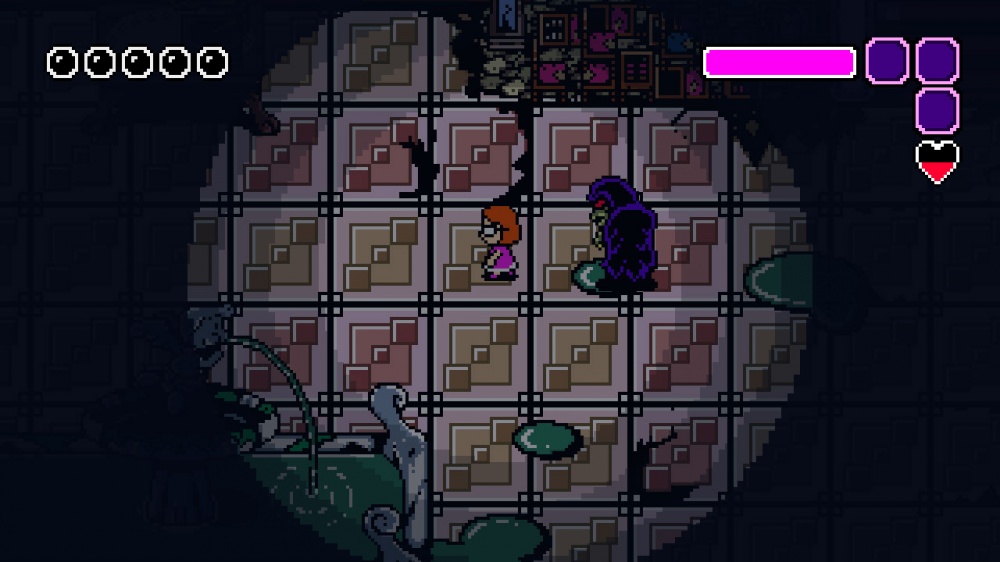 This short adventure game has been out for a couple of years on other platforms, so it is very much a known quantity. It's not the most well-loved of games, particularly among critics, but it seems to have its fans. You play as a kid who goes trick-or-treating at the wrong manor and ends up wrapped up in a deadly mystery. There are some light action bits but most of the game involves solving puzzles by finding something somewhere and bringing it to the right place. The pixel art style looks alright, and it's oddly relaxing despite being a horror game. Well, I once again will let you decide.
Black Witchcraft ($9.99)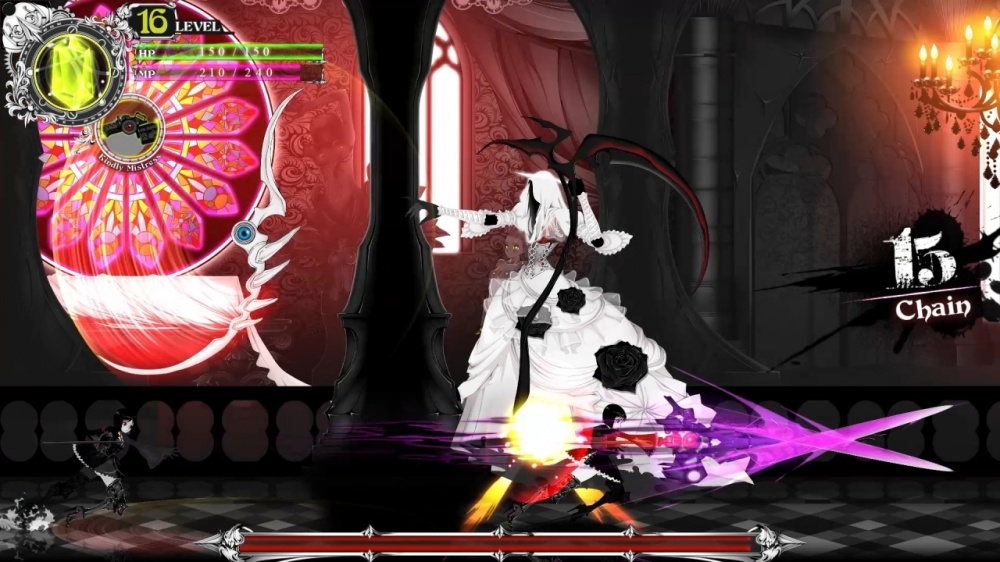 A game with a lot of Vanillaware vibes, but definitely do not expect anything even remotely as polished as one of those from this. Some good designs and decent action gameplay, but there are a lot of better ways to spend ten bucks on the Switch if you ask me. Which you did not. But it's my article, so neener-neener.
Dateless Love – Love Story Behind the Restoration – ($19.99)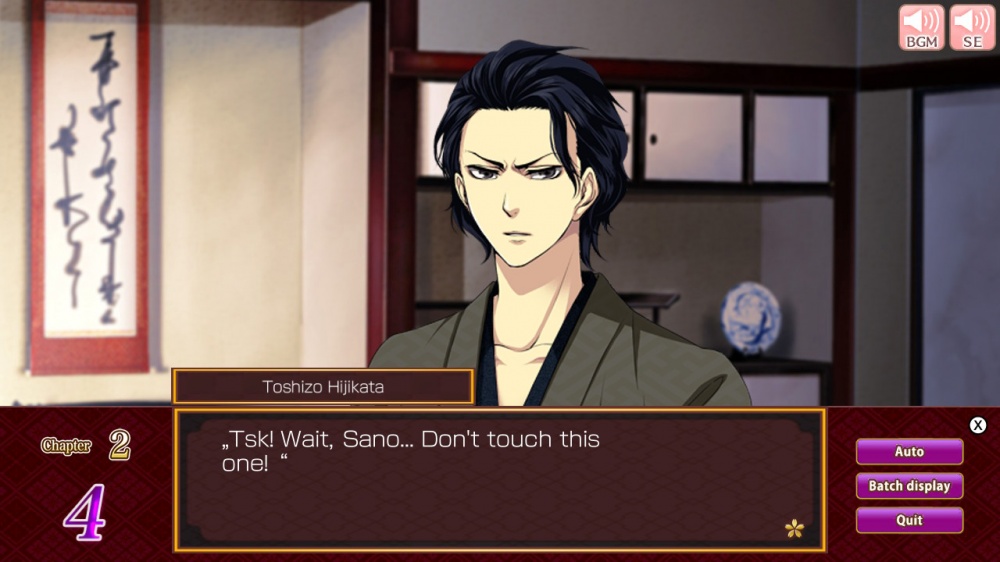 Yes, another romance-themed visual novel involving sexy Shinsengumi. They're so hot this century. Anyway, this one sees the heroine hailing from the present and time traveling back to the close of Edo-era Japan. Which samurai will you smooch? That's up to you, pal.
The Bin Bunch
Shadows of Truth ($4.99)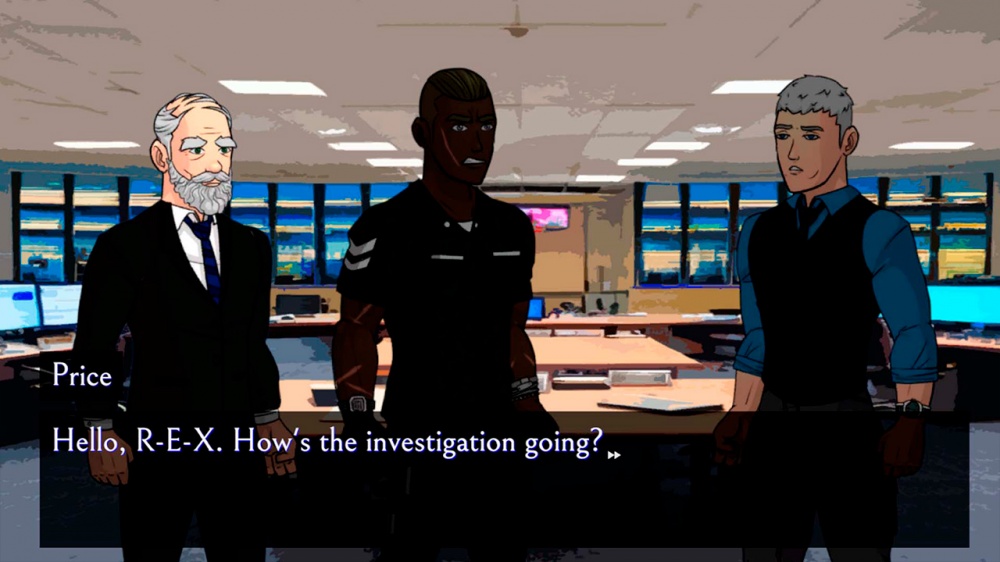 Speediest – Car Racing Formula & Auto Sport ($9.99)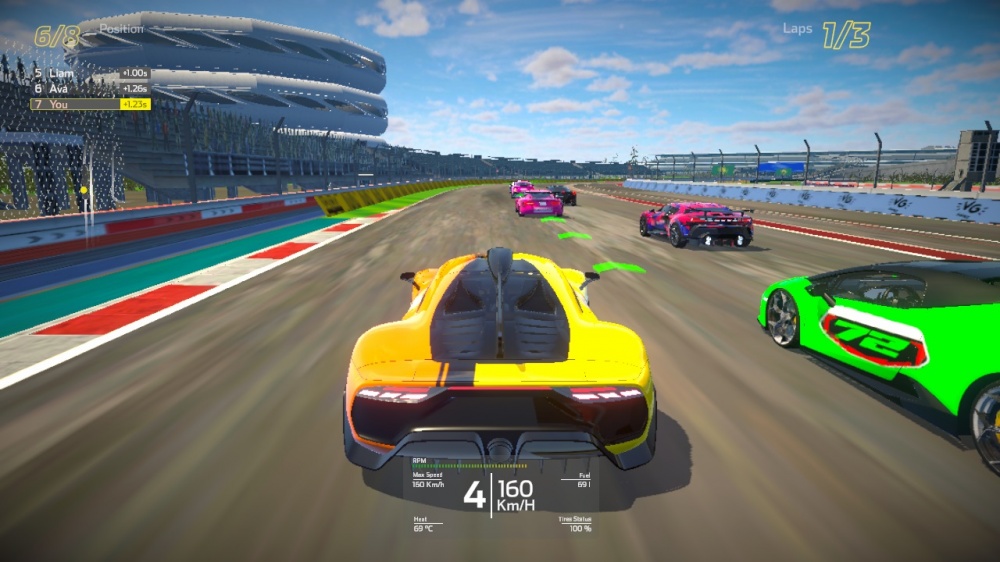 Slots Casino Game ($11.99)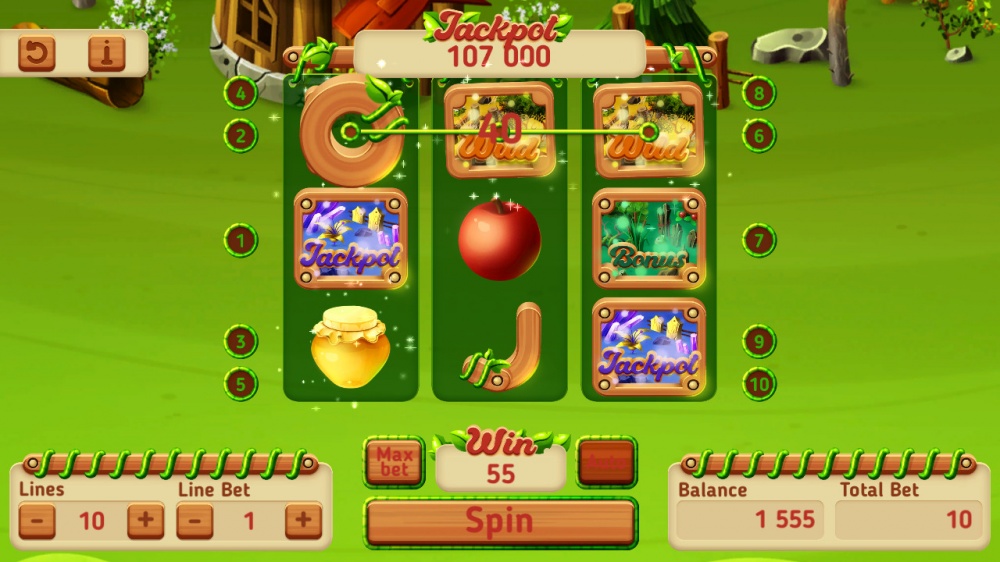 Sales
(North American eShop, US Prices)
Highlights from today's list of new sales include new low prices on the likes of Serious Sam Collection, Old School, and Airport Hero Haneda. Also note that silly low price on Landing Hero. Two bucks to learn skills that might (read: won't) save your life if you ever have to make an emergency landing at Haneda Airport in a 787? A deal, I say! The outbox has some cool Koei Tecmo games in it among other goodies, so do that usual thing and check both lists carefully.
Select New Games on Sale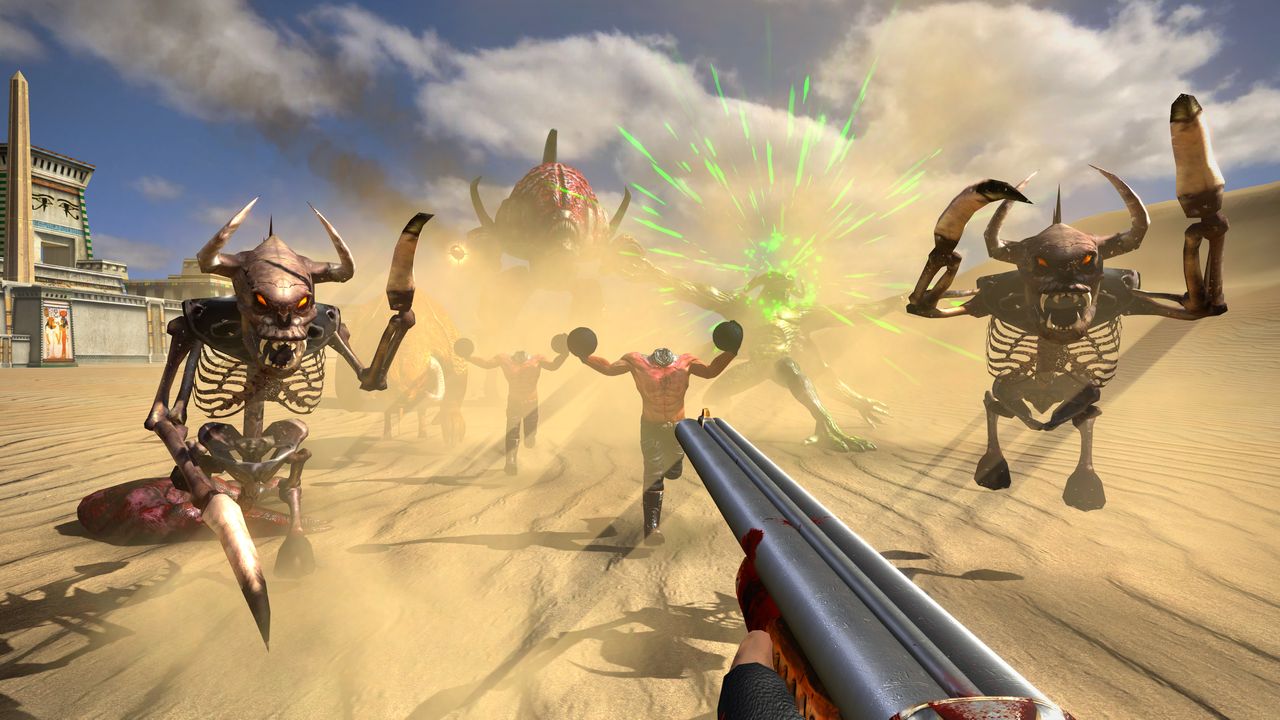 Serious Sam Collection ($10.49 from $29.99 until 10/12)
The Diabolical Trilogy ($4.99 from $19.99 until 10/12)
Wartales ($31.99 from $39.99 until 10/14)
Rooftop Renegade ($12.59 from $17.99 until 10/16)
Rage in Peace ($3.89 from $12.99 until 10/16)
Vanaris Tactics ($6.49 from $9.99 until 10/16)
Wrestling Empire ($9.99 from $19.99 until 10/16)
Old School ($9.74 from $14.99 until 10/16)
Tony Hawk's Pro Skater 1 + 2 DE ($19.99 from $49.99 until 10/18)
Crash Team Racing Nitro-Fueled NO Edition ($20.99 from $59.99 until 10/18)
Crash Bandicoot Quadrilogy Bundle ($27.99 from $69.99 until 10/18)
Crash Bandicoot Crashiversary Bundle ($39.99 from $99.99 until 10/17)
Diablo Prime Evil Collection ($19.79 from $59.99 until 10/18)
Blizzard Arcade Collection ($9.99 from $19.99 until 10/18)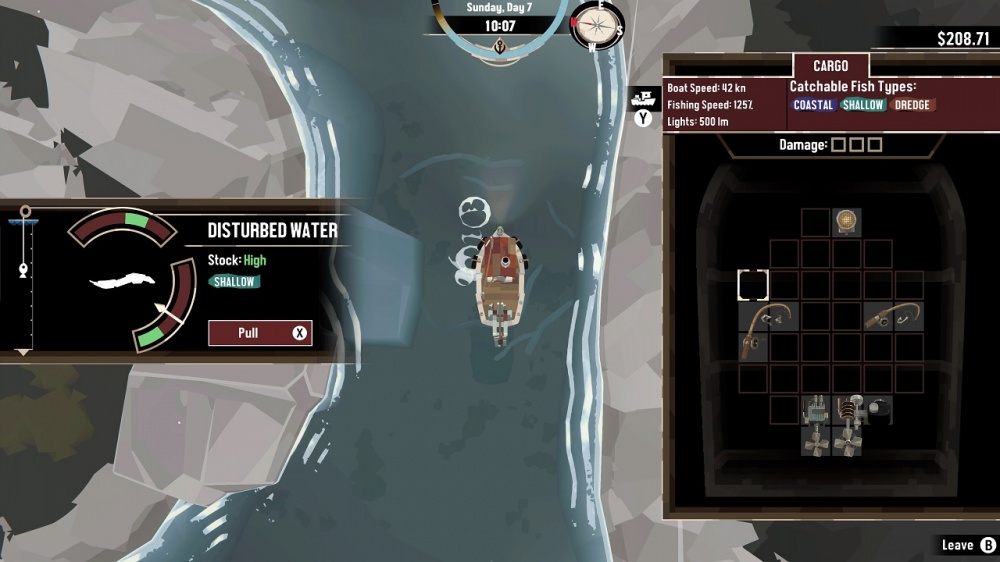 Dredge ($19.99 from $24.99 until 10/19)
Albacete Warrior ($4.99 from $9.99 until 10/20)
Fluffy Milo ($3.49 from $4.99 until 10/20)
Slime Girl Smoothies ($11.24 from $14.99 until 10/20)
Groove Coaster Wai Wai Party ($35.99 from $59.99 until 10/23)
Waku Waku Sweets ($3.99 from $39.99 until 10/25)
Air Traffic Controller: Airport Hero Haneda ($24.99 from $49.99 until 10/25)
Landing Hero Hanedax787 ($1.99 from $29.99 until 10/25)
Crash: Autodrive ($1.99 from $9.99 until 10/25)
Onigo Hunter ($11.24 from $14.99 until 10/26)
Gale of Windoria ($9.74 from $14.99 until 10/26)
Dessert DIY: Complete Edition ($2.44 from $6.99 until 10/26)
Eroblast: Spicy Edition ($3.99 from $19.99 until 10/26)
Sales Ending Tomorrow, Friday, October 6th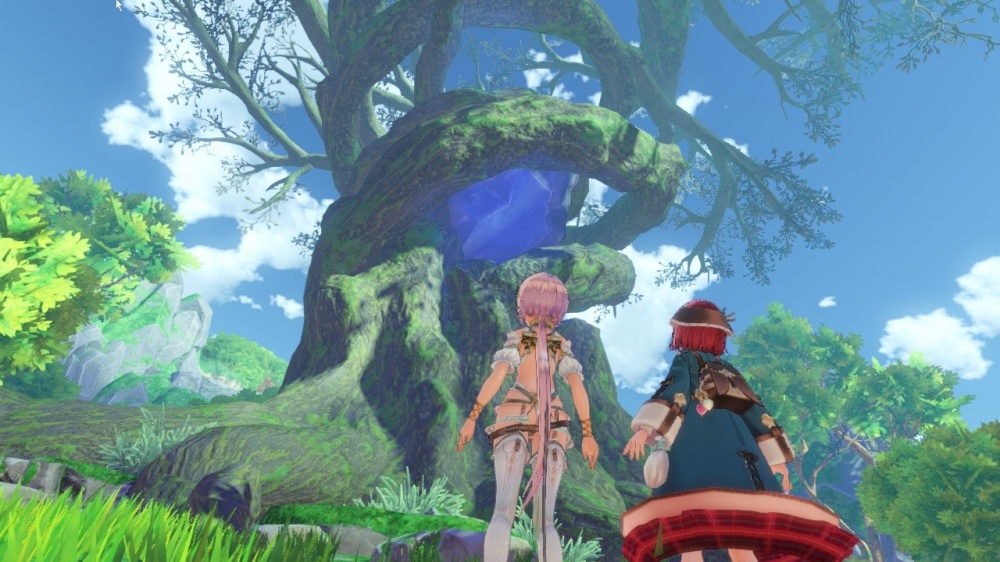 Atelier Sophie 2 ($35.99 from $59.99 until 10/6)
Bite the Bullet ($2.99 from $14.99 until 10/6)
Blow & Fly ($1.99 from $4.99 until 10/6)
Blue Fire ($6.79 from $19.99 until 10/6)
Blue Reflection Second Light ($29.99 from $59.99 until 10/6)
Book Quest ($2.79 from $6.99 until 10/6)
Buddy Simulator 1984 ($5.99 from $9.99 until 10/6)
Burnhouse Lane ($14.99 from $19.99 until 10/6)
Castle of the Underdogs ($4.99 from $9.99 until 10/6)
Chaos Galaxy ($14.99 from $19.99 until 10/6)
DARQ Ultimate Edition ($12.49 from $24.99 until 10/6)
Dragon Fury ($7.99 from $19.99 until 10/6)
Faerie Afterlight ($15.99 from $19.99 until 10/6)
Fairy Tail ($35.99 from $59.99 until 10/6)
Into the Dark ($7.99 from $19.99 until 10/6)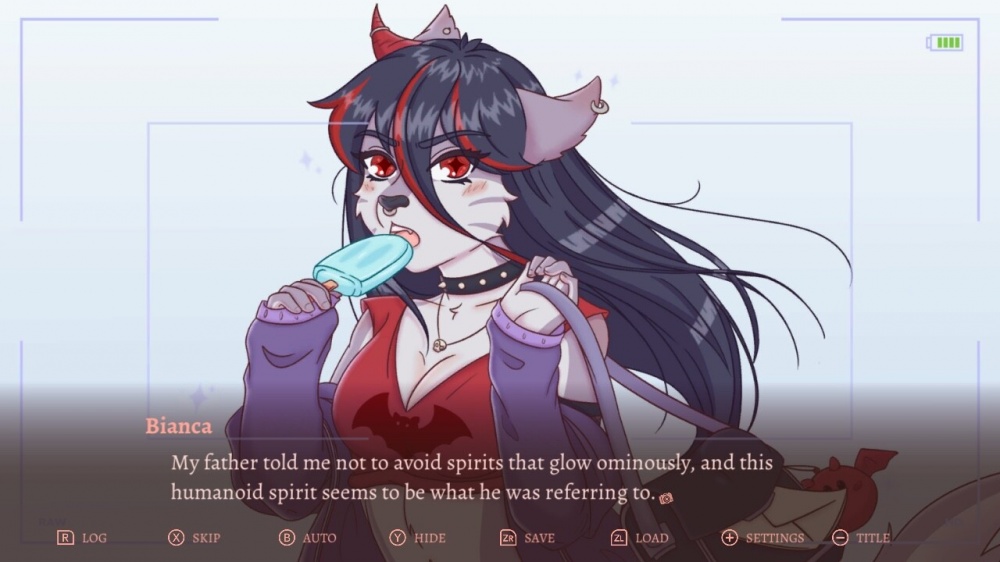 Magic Exposure: Yuri Visual Novel ($3.49 from $4.99 until 10/6)
Nightmare Reaper ($23.99 from $29.99 until 10/6)
Ninja Gaiden: Master Collection ($27.99 from $39.99 until 10/6)
Ori & the Blind Forest ($9.99 from $19.99 until 10/6)
Ori & the Will of the Wisps ($14.99 from $29.99 until 10/6)
Papetura ($6.99 from $9.99 until 10/6)
Perseverence: Complete Edition ($9.99 from $19.99 until 10/6)
Project Nightmares Case 36 ($13.99 from $19.99 until 10/6)
Remorse: The List ($11.99 from $19.99 until 10/6)
RPG Time: The Legend of Wright ($11.99 from $29.99 until 10/6)
Sakura MMO Extra ($7.99 from $9.99 until 10/6)
Samurai Warriors 5 ($29.99 from $59.99 until 10/6)
Super Brawl Rush ($3.99 from $4.99 until 10/6)
The House of Da Vinci 2 ($4.99 from $9.99 until 10/6)
Turnip Boy Commits Tax Evasion ($5.09 from $14.99 until 10/6)
That's all for today, friends. We'll be back tomorrow to close out the week with looks at games like Detective Pikachu Returns, Borderlands 3 Ultimate Edition, The Pale Beyond, and more. I'm on a Zelda kick right now for some reason. I'm replaying Zelda 1 on my Game Boy Advance SP, Link to the Past on my Japanese 3DS, and Ocarina of Time 3D on my North American 3DS. All at once. Sometimes you get the urge. I hope you all have a thrilling Thursday, and as always, thanks for reading!