Hello gentle readers, and welcome to the SwitchArcade Round-Up for October 30th, 2023. We kick off the week with a few reviews. NISA and FuRyu's CRYMACHINA, QUByte and Pixelheart's Visco Collection, and Sometimes You's Hero Survival all get their time in the judgement chair, and who can say how they will fare? It's a less impressive day for new releases, unless you look forward to seeing what's in the Bin Bunch box. We finish things up with the lists of new and outgoing sales as usual, in case you need more ways to empty your wallet. Let's go!
Reviews & Mini-Views
CRYMACHINA ($59.99)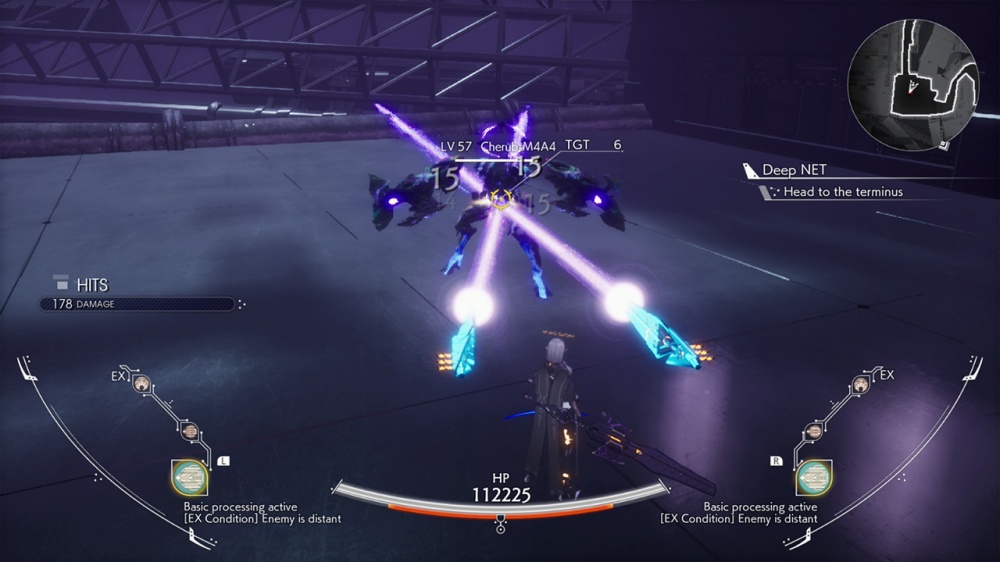 FuRyu's games often feel like lesser versions of other games, and CRYMACHINA isn't going to break that pattern. Here we have a game that, if not directly inspired by Nier Automata, was at least informed by some of the same ideas that powered that game. An action-RPG set in a universe that is millennia after the extinction of humanity, CRYMACHINA features a bunch of robots and machines trying to sort out what exactly a human is. The main character of this game is a long-dead human resurrected as a machine via digital back-ups of her memories, a trait she shares with many of her allies and enemies. The goal is for her to become sufficiently "human" to be able to command the AI-powered ship that carries the last hope of humankind, rescuing it from apparent rogue AIs. The problem is that she kind of hates and has always hated other people, so that's something to get over.
It's a story full of platitudes and a whole lot of basic philosophy, but the drama of it works well enough to keep one's interest. Will I remember much of it in a couple of weeks? Probably not. But such is FuRyu. It's good enough, and that's about the best you can hope for. The gameplay consists of bite-sized real-time battles in small arenas, sometimes against trash mobs and sometimes against bosses. You're given a decent spread of moves to use, and you're meant to chain them together in order to deal big damage after wearing down your opponent's defenses. This, too, is fine. It's a bit hard to keep an eye on everything sometimes, but it works okay. Nothing I'd run down the street shouting about, mind you. Between fights you can head to a virtual tea room to upgrade your characters and get to know everyone a little better.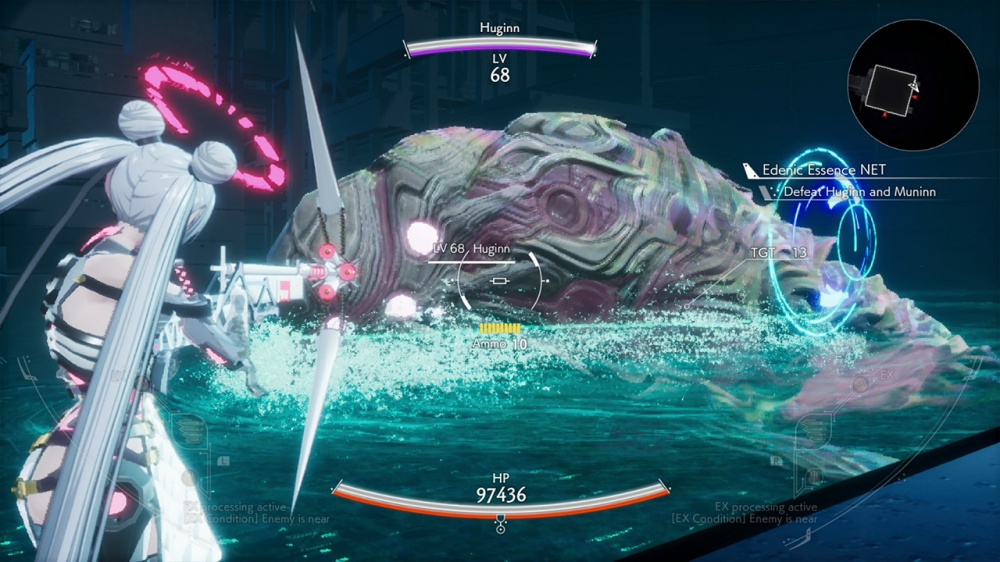 The story CRYMACHINA weaves is the main thing that will keep you playing, as even if it isn't the most original of tales there's something a bit grippy to it. The gameplay is as average as it gets for an action-RPG, and it's decent and interesting enough that it shouldn't keep you from enjoying that tale. The usual Switch port technical issues are here, so do keep that in mind if you have other acceptable options for playing it. It falls well short of the works that seemingly inspired it, but CRYMACHINA is one of the better games from FuRyu on Switch.
SwitchArcade Score: 3.5/5
Visco Collection ($19.99)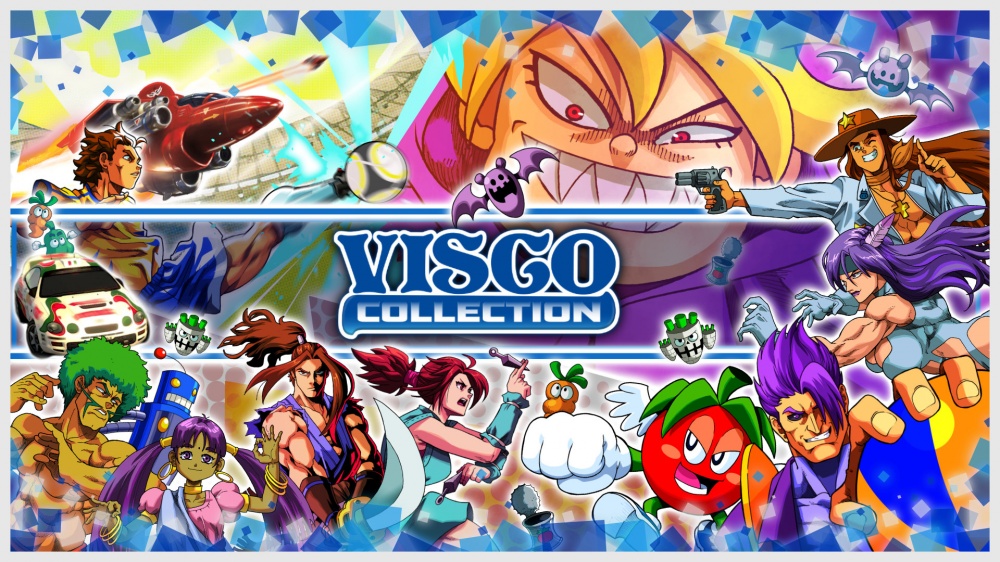 QUByte's retro re-releases have been up and down affairs, often suffering from various emulation issues and a rather workmanlike presentation. Or at least that's the case when it's not working with Visco's catalog. Vasara Collection and Breakers Collection both felt like they had a little more put into them, and that certainly seems to be the case with Visco Collection. You've got seven games here, all drawn from the quirky company's NEOGEO line-up. They're running well, and they even have online support where that makes sense. Assuming you enjoy the included games, this is a nice way to play them. I don't think M2 needs to worry about losing its position anytime soon, but it's good to see that QUByte can do it when it counts.
Of course, there's that assumption about enjoying the games. You get seven to choose from here: Andro Dunos, Ganryu, FlipShot, Bang Bead, Captain Tomaday, Goal! Goal! Goal!, and NEO DriftOut. A couple of shooters, an action-platformer, a soccer game, a pair of Windjammers-like competitive brick-breakers, and a racer. Not bad variety. For my part, I enjoyed just about everything except Captain Tomaday, which evokes TwinBee but isn't fit to shine its shoes. If I had to pick my favorites, I think racer NEO DriftOut and Bang Bead really stand out.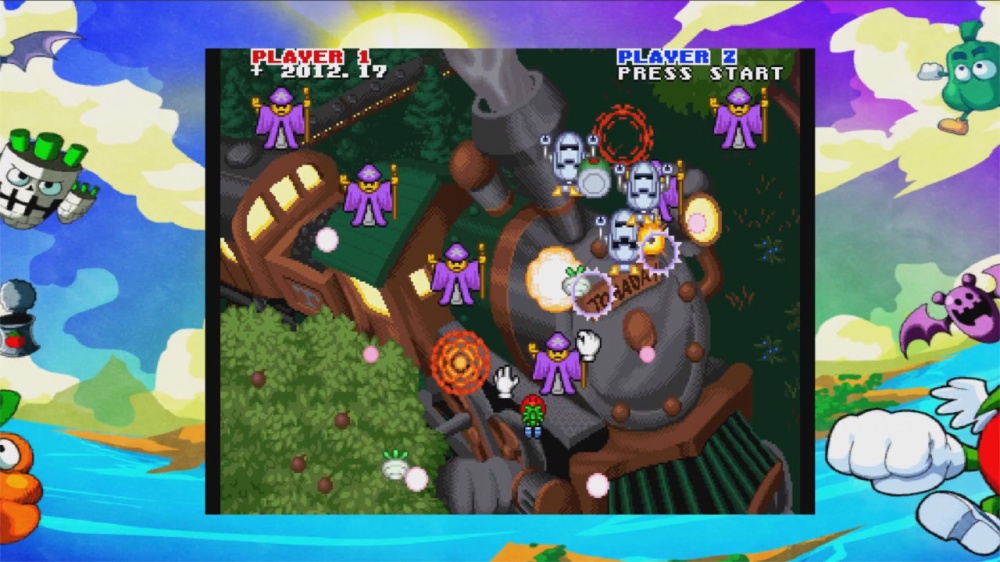 The only real downer here is that we've once again got a fairly threadbare package. You get some basic video and audio tweaks, plus that online option, but you were hoping for any extras you'll be heading home empty-handed. QUByte clearly has some enthusiasm for Visco and its games, and it's disappointing that there isn't any context here to explain why. I love the main menu with its faux arcade machines, but how about showing some flyers, or talking a bit about the games, or maybe even the company itself? Well, it is what it is. Maybe the idea is that the games can speak for themselves, but the bar is rising in the retro collection scene all the time.
Visco Collection gives you seven games to play at a quality above this publisher's usual efforts. While some good effort has been made in some ways, such as by adding online play to some of the games, it's less impressive in other aspects. Don't expect any fancy explanations of what these games are or why you should care about them or Visco. It's just the games, running more or less as they should, with a few options in tow. For some that is going to be plenty, while others will find themselves wishing for a little more.
SwitchArcade Score: 3.5/5
Hero Survival ($4.99)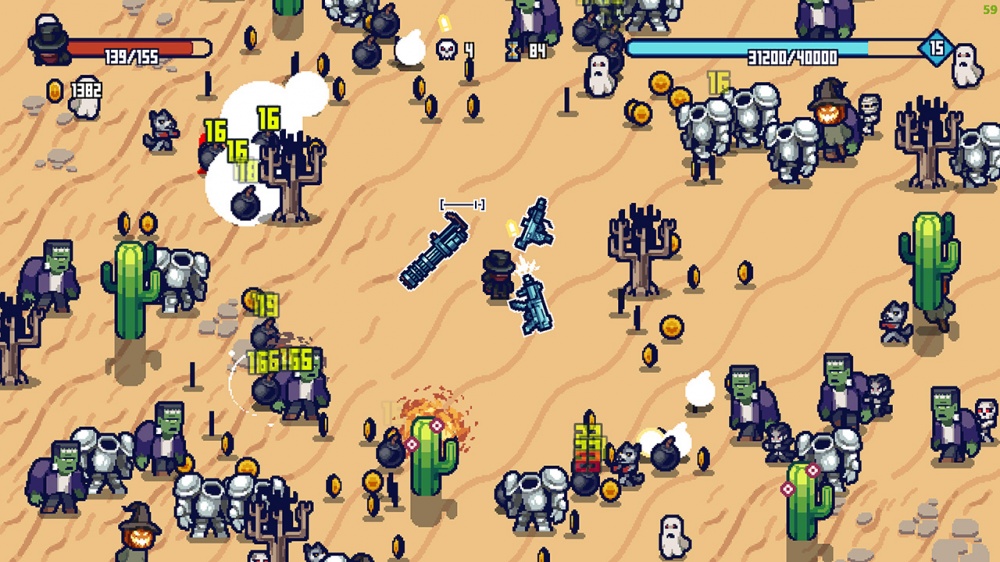 Now that we're in a post-Vampire Survivors-on-Switch world, we have to contend with games inspired by it that have to compete with it. There's no two ways about it: Hero Survival is a game that definitely wouldn't exist if Vampire Survivors didn't. It uses the same basic framework, but with smaller arenas and its own theme. You don't need to pick up experience point items in this one, as simply defeating the foes will contribute to your level-ups. The game also features classes distinct from the characters themselves, and you'll choose one with your first level-up. It basically works as the branch of the skill tree you'll be running down in the current game. Like its source of inspiration, it has multiple levels, unlockable heroes and weapons, and a few other secrets.
Would I ever recommend this game over Vampire Survivors? No, not in a million years. But I can give it a light recommendation if you enjoyed Vampire Survivors and Brotato and are looking for something else that is similar and half-decent. Hero Survival feels a game that can't quite find an identity of its own, and it's something of a shame because the nuts and bolts here are functional and fairly enjoyable.
SwitchArcade Score: 3.5/5
New Releases
Hello Kitty and Friends Happiness Parade ($19.99)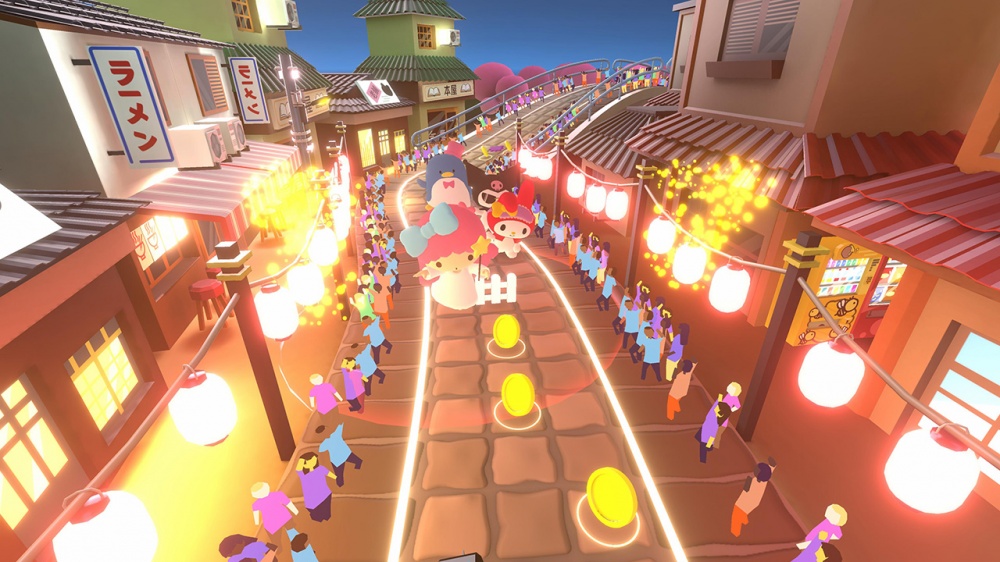 I can't even remember how long this has been delayed, but it was supposed to come out ages ago. Here it finally is, looking as it did before. You might have seen this rhythm game in Netflix's mobile game selection, which sees Kitty and friends marching to the beat of more than forty pop songs. It's decent enough, though I think you'd have to have a particular interest in Kitty for it to click. I might review it soon, but we'll have to see.
The Bin Bunch
WWII Tanks Battle – World War 2 Heroes Troopers Machines Sim ($12.99)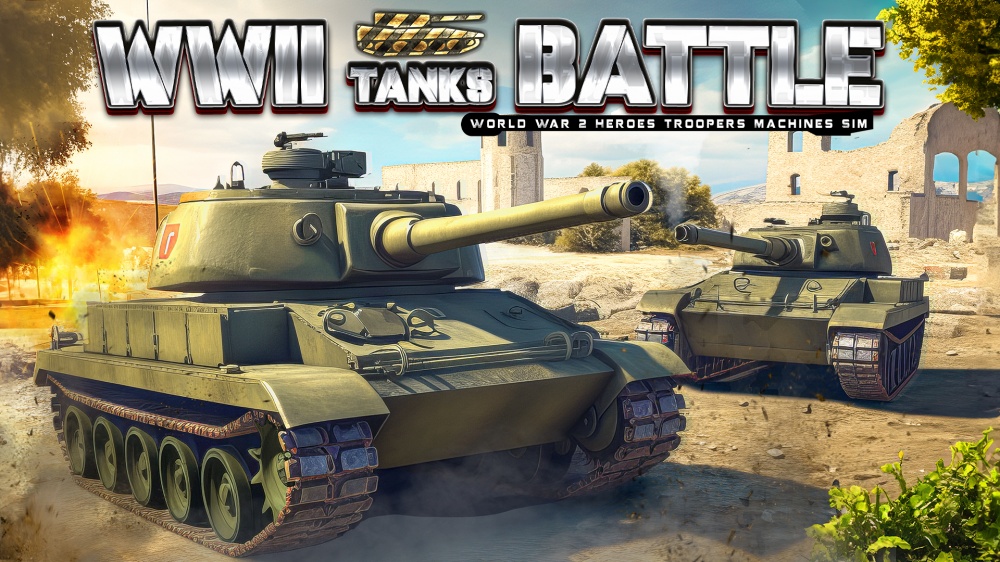 Burnout ($9.99)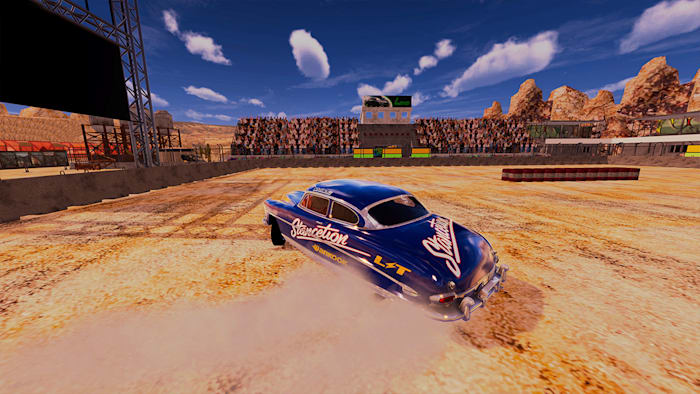 Razor Wire ($0.99)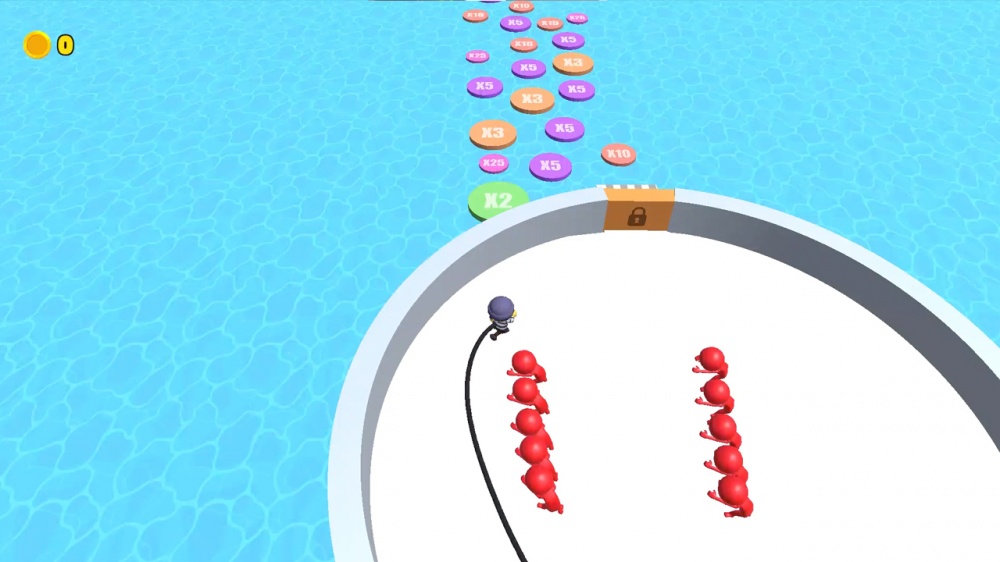 Bio Block ($0.99)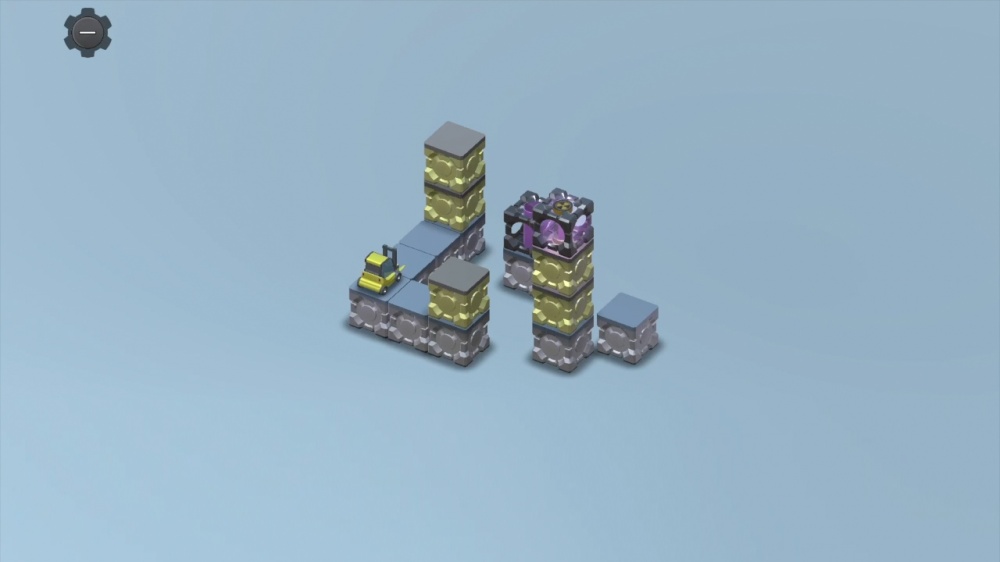 Makeup Artist ($9.99)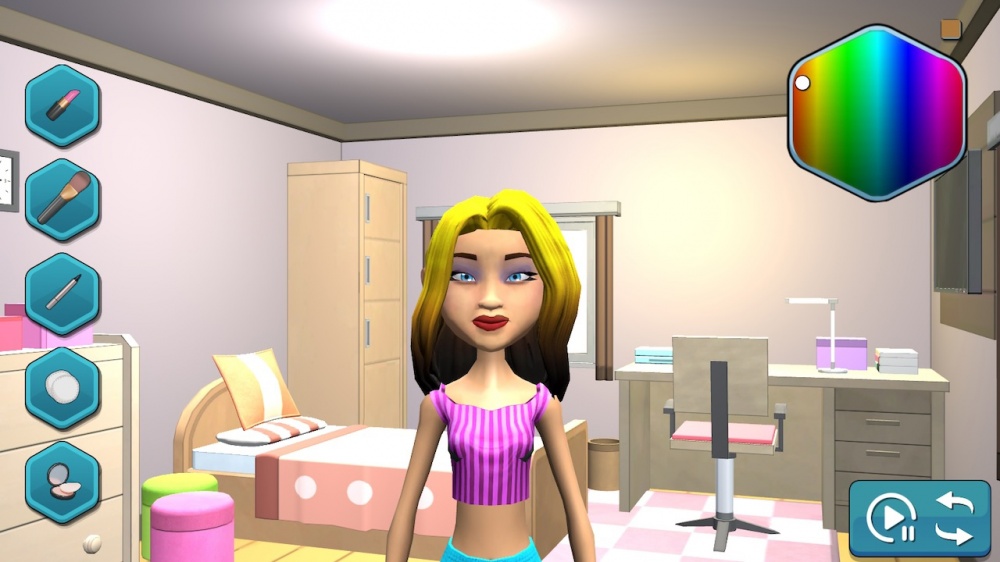 Sales
(North American eShop, US Prices)
Some great sales for those with an eye on them today. MLB The Show 23 is cheap as chips, Owlboy hits a new low price, and so does Yakiniku Simulator. I don't know if that last one is good or not, but it seems funny. Over in the outbox… it's almost nothing! That doesn't happen often. Neat. Well, check both lists.
Select New Sales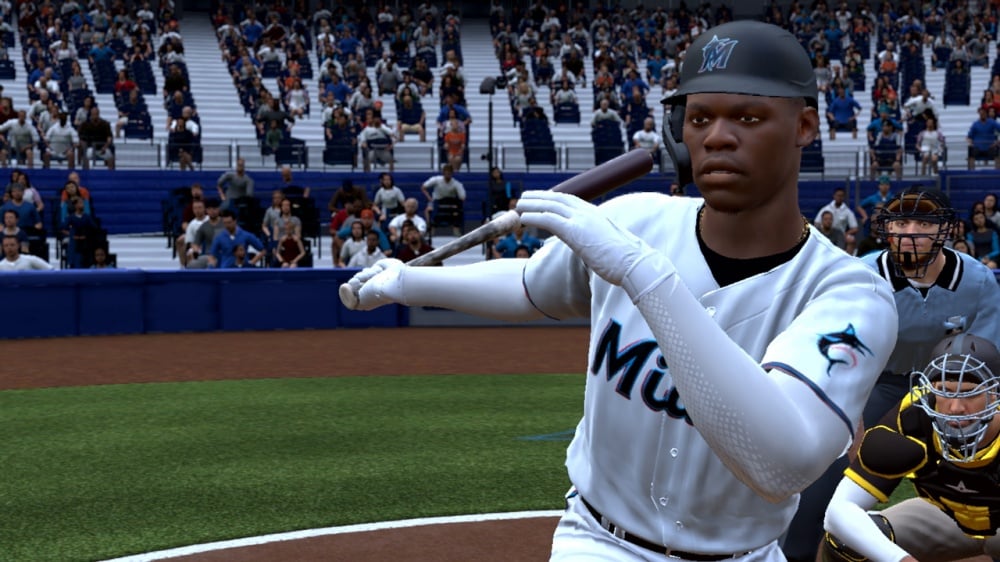 MLB The Show 23 ($9.99 from $59.99 until 11/1)
MLB The Show 23 Digital Deluxe ($34.99 from $99.99 until 11/1)
Sengoku Princess ($9.99 from $19.99 until 11/4)
Mischief Dungeon Life ($9.95 from $19.90 until 11/4)
A Tiny Sticker Tale ($7.99 from $9.99 until 11/5)
Yakiniku Simulator ($2.99 from $4.99 until 11/5)
Owlboy ($7.49 from $24.99 until 11/5)
Hello Kitty & Friends Happiness Parade ($16.99 from $19.99 until 11/10)
Power Rangers: Battle for the Grid SE ($24.99 from $49.99 until 11/11)
Oddworld: Soulstorm ($14.99 from $49.99 until 11/12)
Escape Game Fort Boyard ($2.99 from $19.99 until 11/12)
Scrap Riders ($9.99 from $19.99 until 11/12)
The Smurfs: Mission Vileaf ($11.99 from $39.99 until 11/12)
My Universe: My Baby Dragon ($14.99 from $29.99 until 11/12)
My Universe: Puppies & Kittens ($7.49 from $24.99 until 11/12)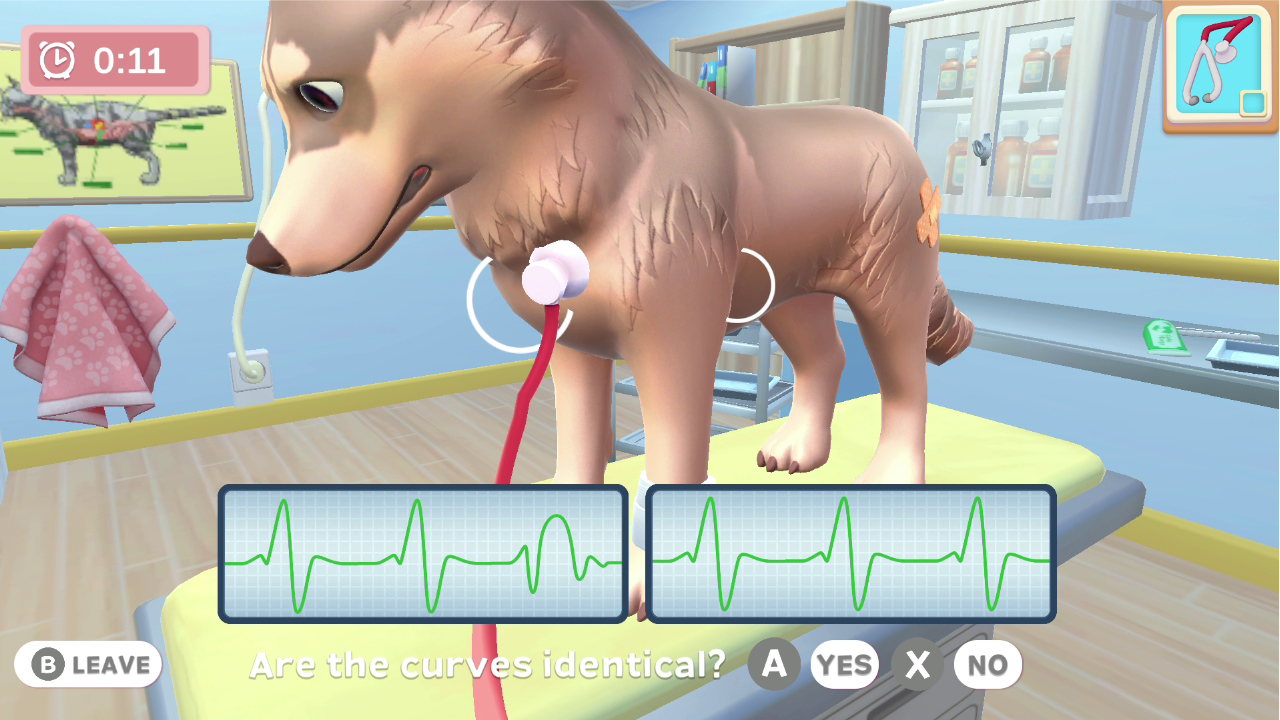 My Universe: Pet Clinic Cats & Dogs ($3.74 from $24.99 until 11/12)
Asterix & Obelix: Slap Them All! ($7.49 from $24.99 until 11/12)
Syberia 1 & 2 ($1.99 from $19.99 until 11/12)
Flashback ($1.99 from $9.99 until 11/12)
Professor Rubik's Brain Fitness ($1.99 from $19.99 until 11/12)
Agatha Christie: Hercule Poirot First Cases ($8.99 from $29.99 until 11/12)
LOL Surprise! BBs Born to Travel ($15.99 from $39.99 until 11/13)
DC's Justice League: Cosmic Chaos ($27.99 from $39.99 until 11/13)
Railways ($1.99 from $4.99 until 11/13)
Ekstase ($7.99 from $19.99 until 11/13)
Whateverland ($8.99 from $14.99 until 11/14)
Blade of Darkness ($3.74 from $14.99 until 11/14)
Package Inc ($2.19 from $4.99 until 11/16)
Session: Skate Sim Deluxe ($23.99 from $59.99 until 11/16)
TT Isle of Man: Ride on the Edge 3 ($24.99 from $49.99 until 11/16)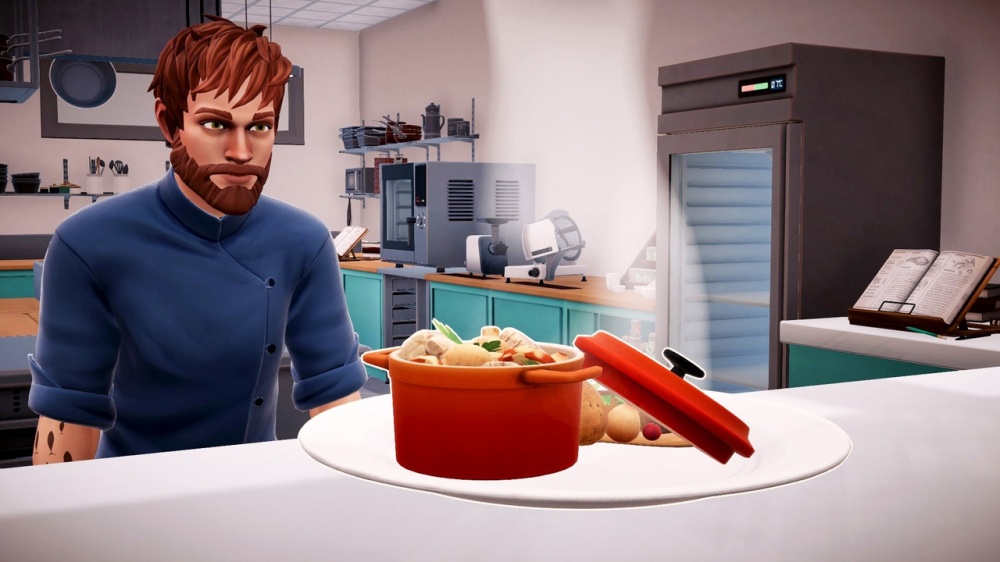 Chef Life: A Restaurant Simulator ($15.99 from $39.99 until 11/16)
WRC Generations ($15.99 from $39.99 until 11/16)
Burnhouse Lane ($13.99 from $19.99 until 11/18)
Papetura ($5.99 from $9.99 until 11/18)
Cyber Hunters ($16.99 from $19.99 until 11/18)
Remorse: The List ($9.99 from $19.99 until 11/18)
Perseverance: Complete Edition ($7.99 from $19.99 until 11/18)
Nightmare Reaper ($19.99 from $29.99 until 11/18)
Dark Minute: Kira's Adventure ($1.99 from $9.99 until 11/18)
No Son of Mine ($9.99 from $14.99 until 11/18)
Project Nightmares Case 36: Henrietta Kedward ($12.99 from $19.99 until 11/18)
Moorhuhn Jump & Run 'Traps & Treasures 2' ($3.50 from $12.99 until 11/20)
Moorhuhn X Crazy Chicken X ($3.49 from $6.99 until 11/20)
Figment 1 + Figment 2 ($17.99 from $39.99 until 11/20)
Sales Ending Tomorrow, October 31st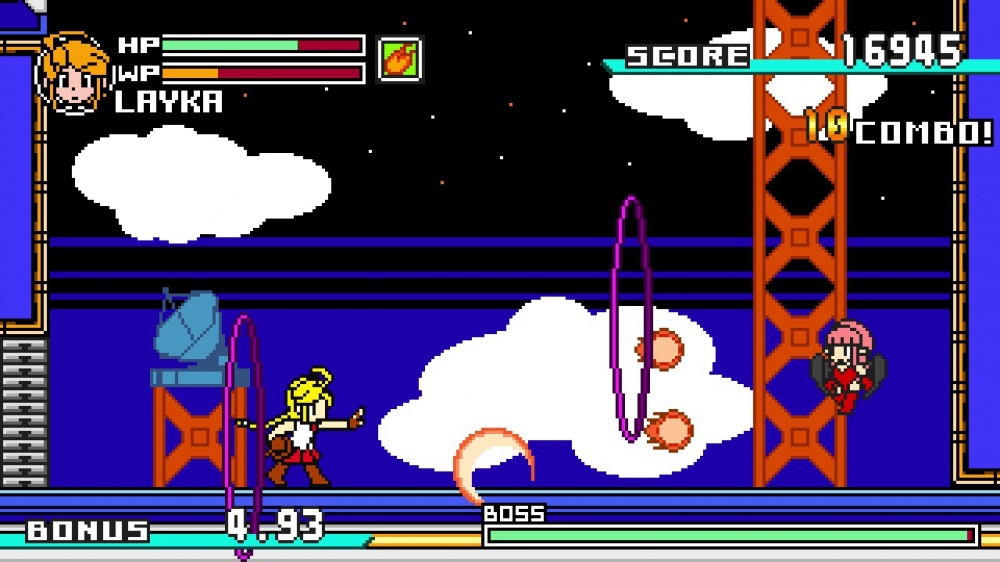 Magicians' Chase: Missing Curry Recipe ($3.59 from $8.99 until 10/31)
That's all for today, friends. We'll be back tomorrow to close out the month with a spooky assortment of new releases, plus some sales, reviews, and maybe even news. I'm feeling kind of crummy today, so I might have to haul my butt to the hospital. We'll see. I hope you all have a marvelous Monday, and as always, thanks for reading!