Hello gentle readers, and welcome to the SwitchArcade Round-Up for October 10th, 2023. In today's article, we've got one review each from yours truly and our pal Mikhail. I've got my thoughts on Disgaea 7: Vows of the Virtueless, and Mikhail's taking a look at the Jet Set Radio-inspired Bomb Rush Cyberfunk. After that, we take a look at the new releases of the day. Some interesting stuff in there. Math! Who doesn't love math? Finally, the new and expiring sales of the day. We've got the lists and you've potentially got the money. Let's go to it!
Reviews & Mini-Views
Bomb Rush Cyberfunk ($39.99)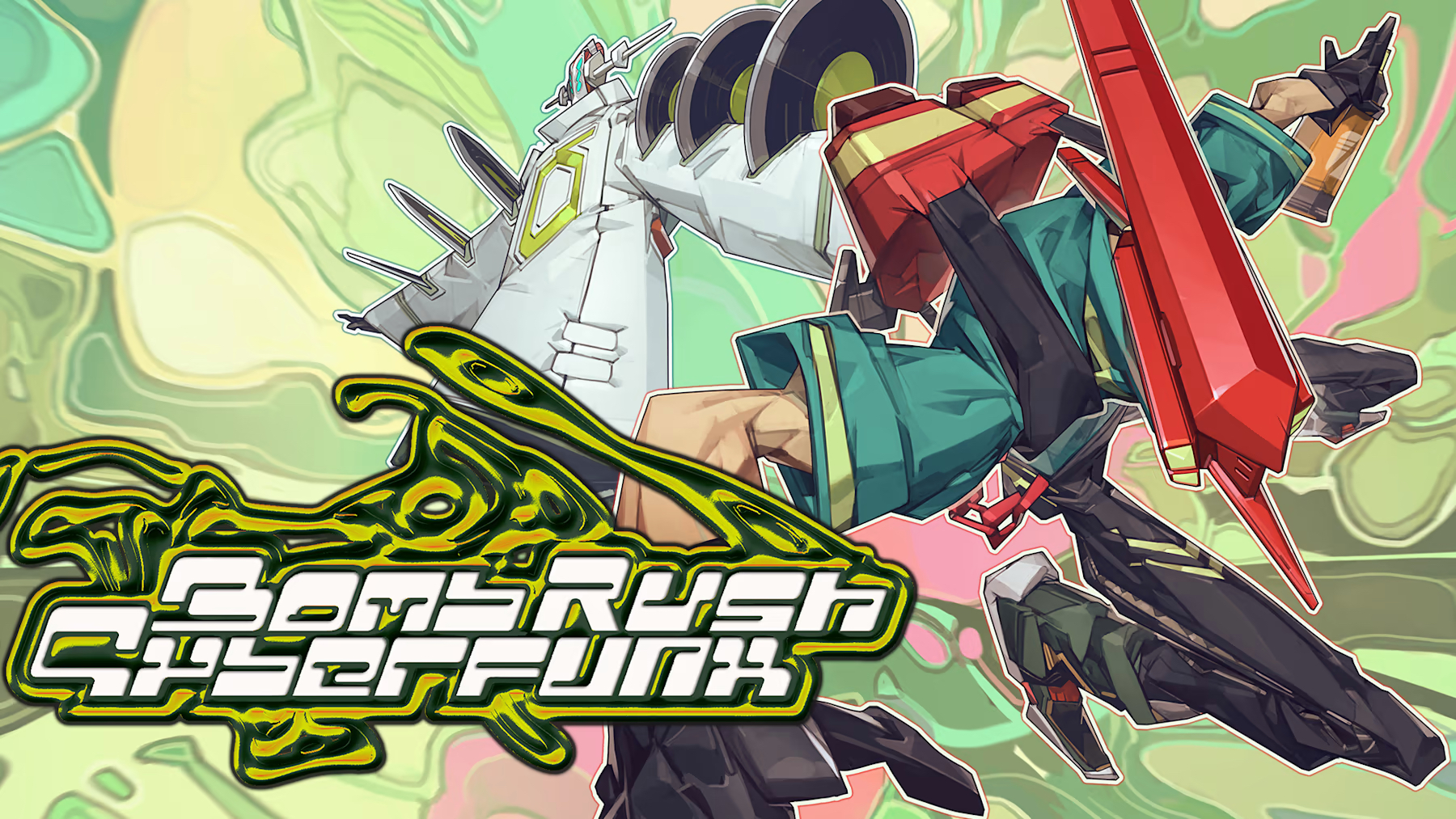 Playing both Bomb Rush Cyberfunk and Lies of P over the last few weeks has been very interesting. Both games remind me of their inspirations quite a bit, but they manage doing enough to stand out and be worth playing even on their own. Bomb Rush Cyberfunk debuted on Nintendo Switch and PC before seeing PlayStation and Xbox versions release soon after. I had already played it on Xbox Series X, but this felt like a perfect game to play on a portable.
Having revisited it on Nintendo Switch, I've come away even more impressed by Bomb Rush Cyberfunk, but a bit let down by it on a technical level. It was released nearly two months ago, but I haven't stopped thinking about its highlights. Yes, there are parts of the game I didn't care much for, but they don't really hold the experience back too much from being a game I recommend.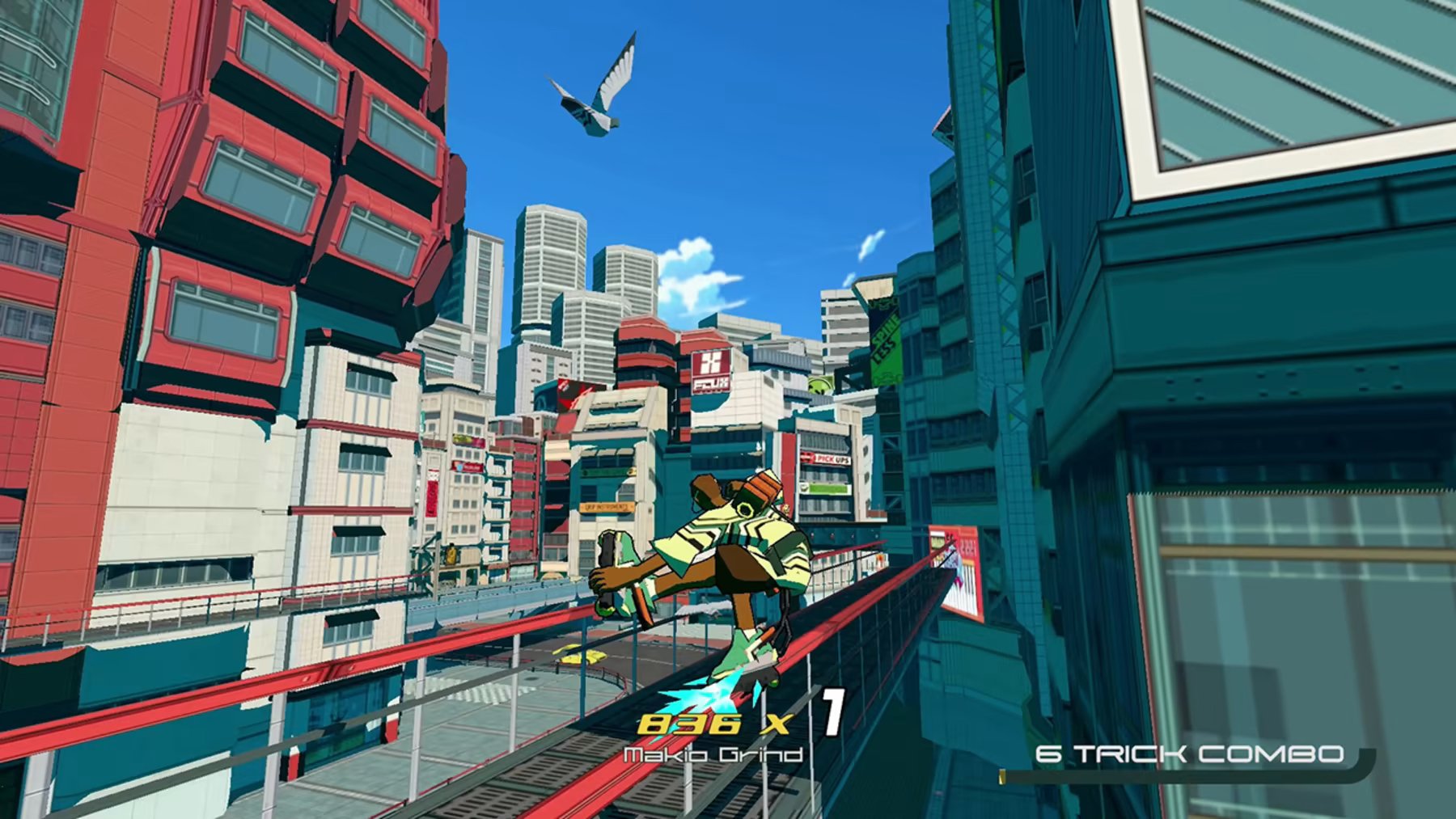 Bomb Rush Cyberfunk has superb level design, a stunning aesthetic, immaculate vibe as a friend of mine puts it, and brilliant music. At this point, complaining about the gameplay not feeling modern enough might be weird considering Bomb Rush Cyberfunk delivered in other areas, but I guess I had higher expectations from it based on everything else it has. Traversal is great, but I wasn't a fan of combat.
Visually, I adore Bomb Rush Cyberfunk. Everything from the menus to the animations are sublime, but there are some instances where I wish interactions were better like the phone. The character designs are great, and I'm looking forward to the iam8bit physical release for all consoles, and hopefully an artbook releasing soon.
Even before I bought the game on Xbox, I had been listening to Bomb Rush Cyberfunk's soundtrack. It has some amazing tunes with a few I didn't care much for. They really went all out with this soundtrack, and I hope we get more music through potential DLC or expansions in the future. The game deserves it.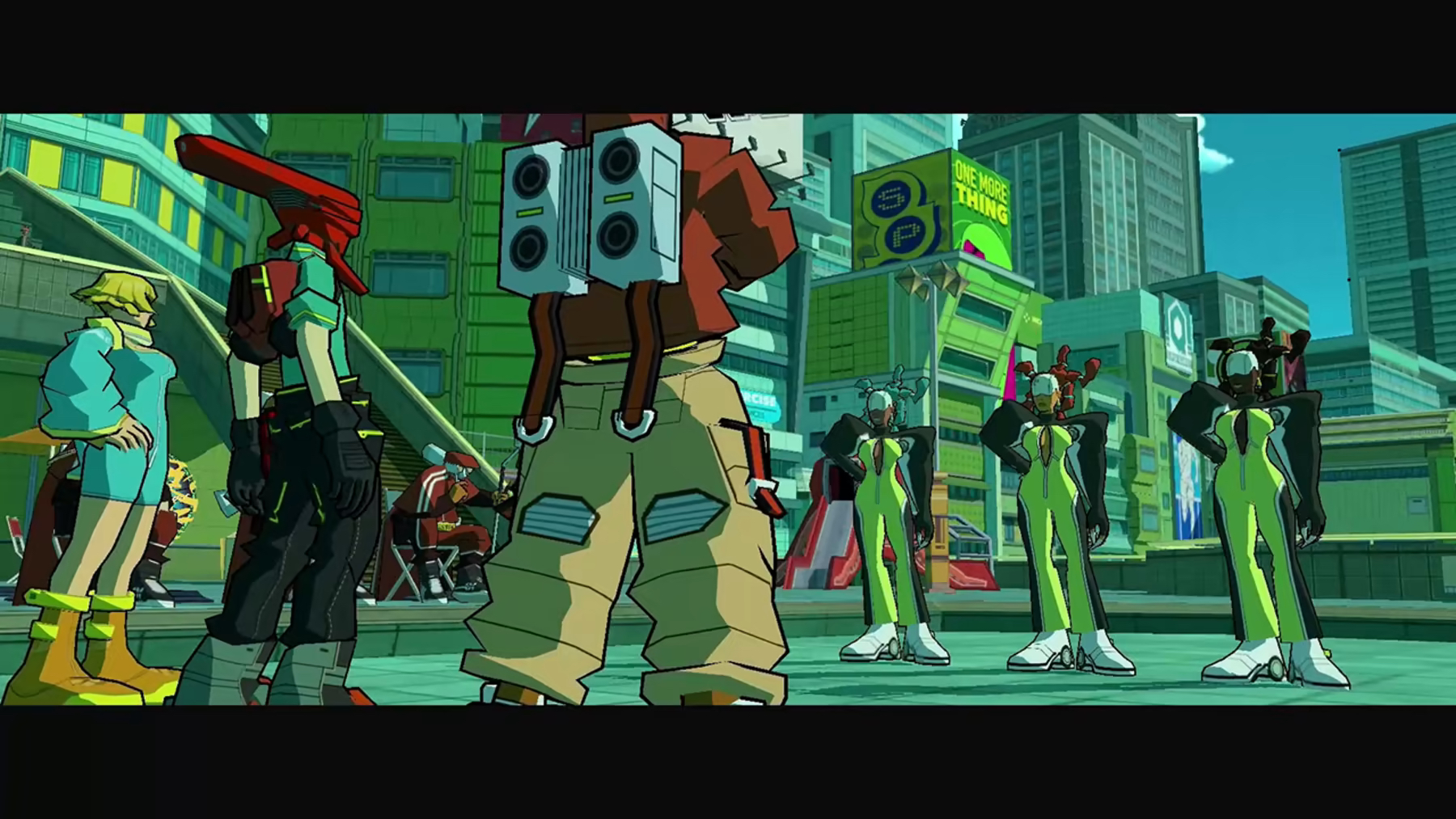 While I said Bomb Rush Cyberfunk felt like a game I'd enjoy on a portable, the Switch version has some notable cutbacks. The performance isn't perfect and load times are a bit too long in parts. The visual cutbacks aren't too big of an issue unless you've seen other versions of the game though.
If you enjoyed Jet Set Radio, Bomb Rush Cyberfunk is the game for you. I wish it did a bit more to stand out, but we don't really get many games like this, and Bomb Rush Cyberfunk is a polished and straight up fun experience with an amazing vibe and superb soundtrack. It is held back by some technical issues on Switch though. -Mikhail Madnani
SwitchArcade Score: 4/5
Disgaea 7: Vows of the Virtueless ($59.99)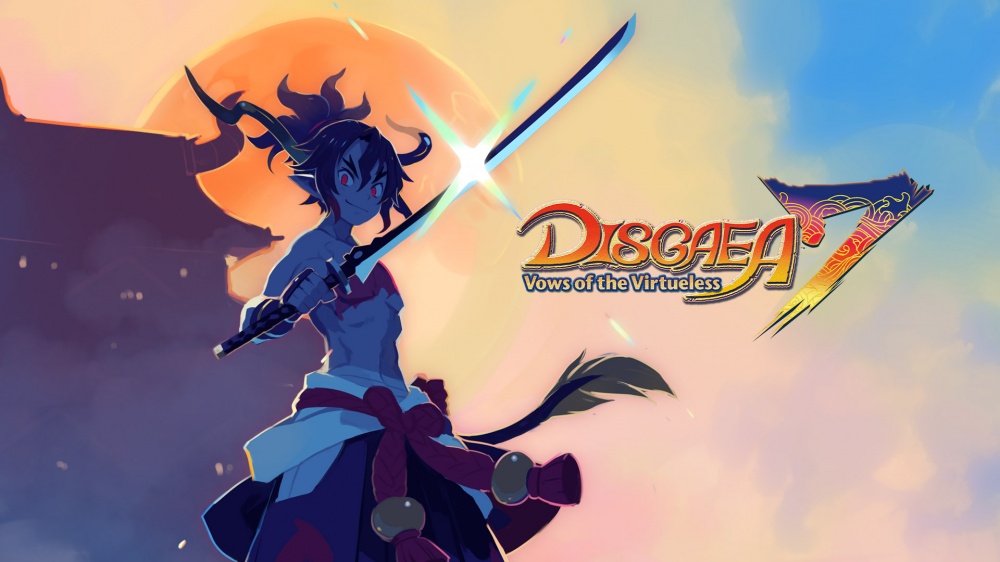 I'm not going to sugar coat it: Disgaea 6 was disappointing. I mean, it was a decent enough turn-based tactical RPG, full of things to do. It kept up its end on that. But it ran badly on Switch, it was lacking in new ideas, what few original things it had didn't land well, and the story while being really funny was also quite forgettable. It came off like a game that had bitten off more than it could chew tech-wise and only existed because the balance sheets demanded it. Again, a fine enough game by genre standards, but it didn't live up to the name it was carrying.
Well, I'm going to chalk that up to the series being in a rebuilding phase, because Disgaea 7: Vows of the Virtueless has got that old magic back. From a tech standpoint, things have been smoothed out considerably, particularly if you play in the game's performance mode. While the story may not hit the heights of Laharl's reign (what will?), surly samurai Fuji and bubbly fangirl Pirilika make for an entertaining duo as they try to restore bushido to the realm of Hinomoto. It has that nice balance of goofy and seriousness that the better installments in the series carry and the last chapter did not.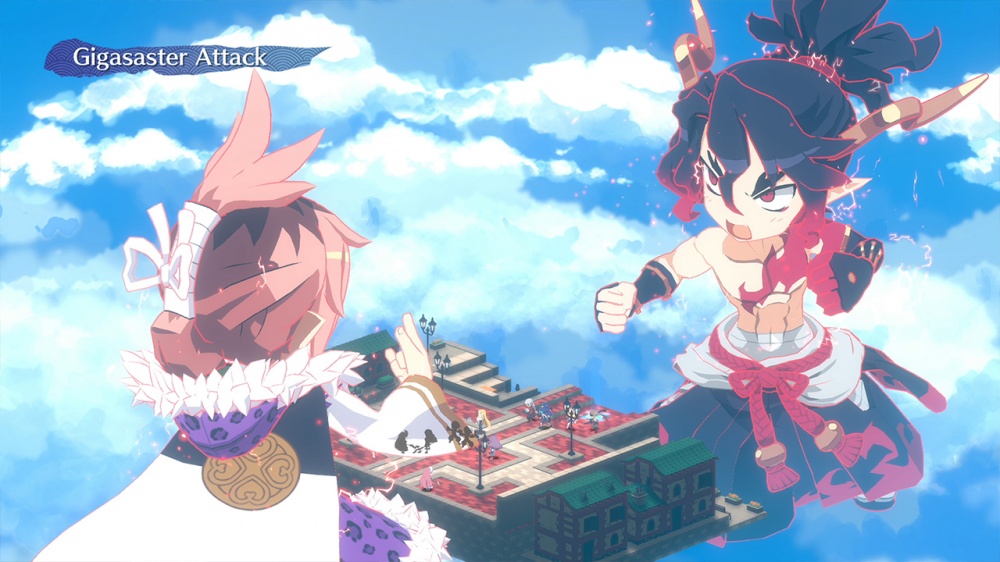 In terms of gameplay mechanics, this feels like a "best of Disgaea" blend. You get tons of character classes including a few new ones, the signature Geo Panels modifying the units that stand on them, and all the usual excuses for grinding to the nth degree. The auto-battle feature from the last game returns, but this time with a lot of limitations so that you don't just turn it on and tune out. It actually supports grinding instead replacing playing. You also have access to a new system call Jumbification, which turns the unit of your choice into a giant version of themselves. The enemies can do this too, so you have to make proper use of it less you get squashed. It's pretty fun.
So yes, we're back to the kind of thing we saw in Disgaea 5, albeit in 3D. Given how the last one went, I think that's by and large a very good thing. This is a franchise that has very much gotten stuck in its groove, but it's a good groove that not many other games are servicing in quite the same way. I'm not going to complain about getting a good, reliable Disgaea game every few years, if that's how things shake out. I'd love for the folks at Nippon Ichi Software to be able to find an exciting next step for the series that works, but in the absence of that I think it's okay for the time being if they can simply maintain what they've accomplished in the past.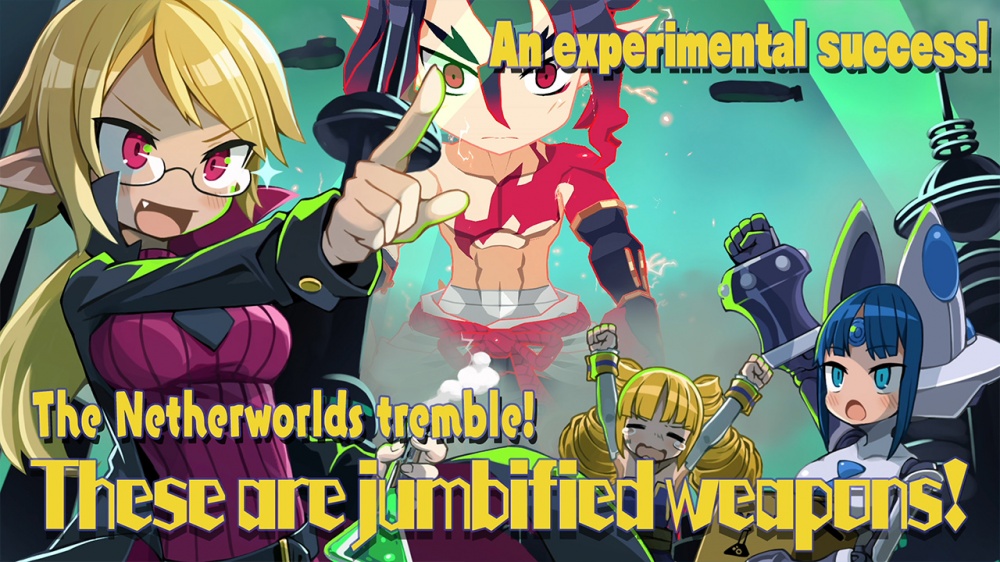 Disgaea 7 picks things back up in a great way after the stumbling of the sixth installment. It's a big silly game with a big silly heart, pulling you in with its approachable nature and then sending you down a deep, dark hole of systems to play with. Disgaea fans often spend hundreds of hours playing each game. Some of those games deserve that, and some perhaps don't. This one? It's worth spending a ton of time with, so long as you aren't wholly burnt out on the franchise's antics already.
SwitchArcade Score: 4.5/5
New Releases
Long Gone Days ($24.99)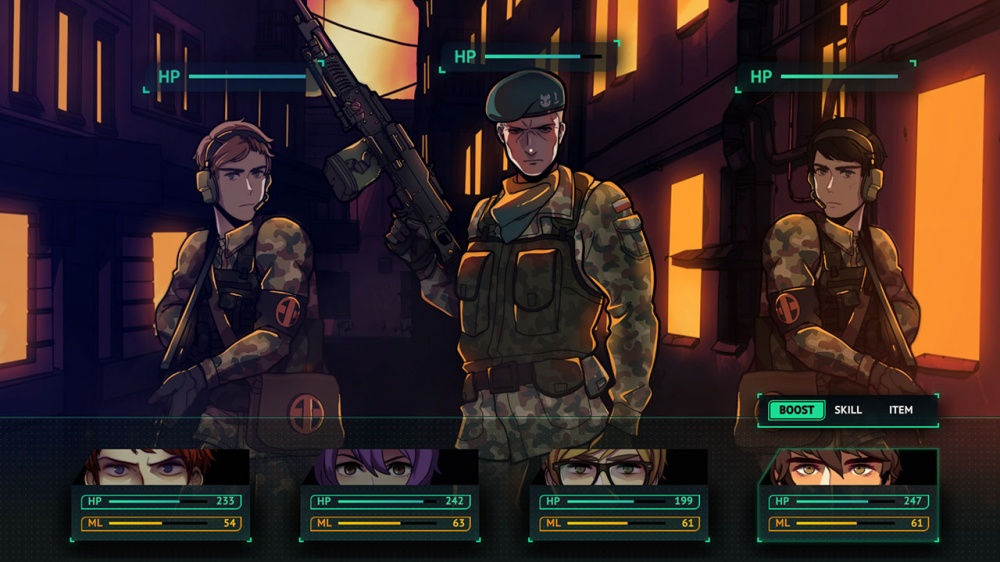 This is an RPG about war, which I suppose many RPGs are about when you get right down to it. I suppose the difference in this case is that it's a modern (albeit fictionalized) setting. The main character grew up in a paramilitary society, trained to be a sniper. After training his whole life, he heads out on his first mission only to discover that (gasp) his team might be the baddies. Thus begins his journey. Beyond the premise, there are a lot of interesting elements here such as language barriers, a lack of random encounters, and body targeting. Mikhail's chopping away at a review for this one, and I imagine he'll be as thorough as usual.
Wild Card Football ($39.99)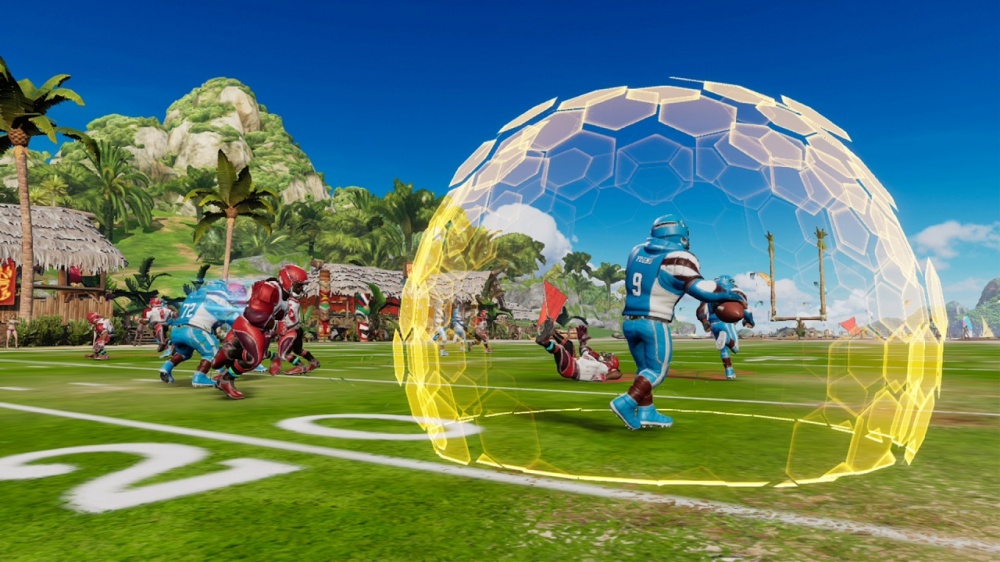 I miss the days when we had tons of arcade-style sports games from the big publishers. I don't know if this quite counts as being from a big publisher, being from Saber Interactive, but it's a proper effort with an NFLPA license attached and everything. Play some over-the-top football alone or against another player either via local multiplayer or online. Is it as good as Blitz? I don't know, but Blitz has been gone for so long it doesn't particularly matter if someone beats it, so long as the game is good. Since this is the same developer that did the NBA Playgrounds series, it's probably the best we can hope for in the here and now.
Block Buster Billy ($9.99)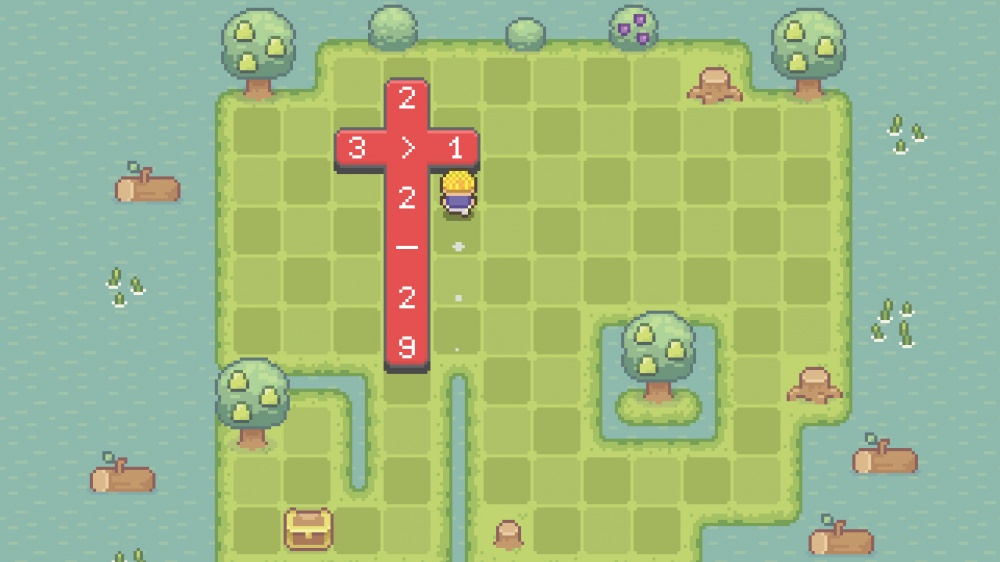 Stop, you had me at "Sokoban with math". This is a puzzle game with more than one hundred stages of math fun. You're trying to get at the treasure chest on each, but troublesome blocks are in the way. The only way to move them is with the power of equations. This is definitely a niche game for niche interests, but I'm in that niche. Maybe you are too.
Airship Defender ($2.49)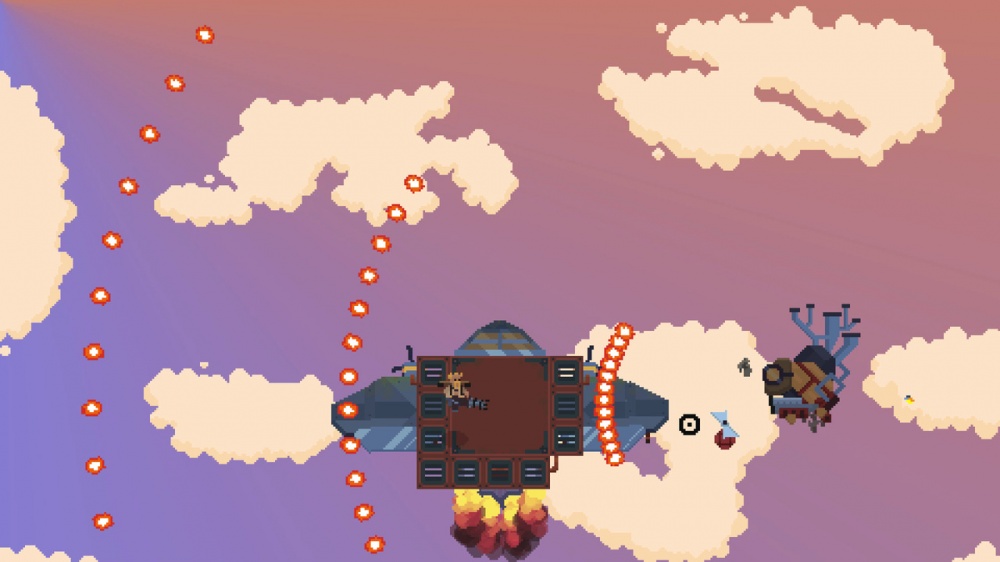 This isn't exactly fancy dining, but it's cheap and earnest if nothing else. You're trying to build up your airship and a whole lot of enemies disagree with your actions. You have to defend your ship from the waves of foes while also catching power-ups and doing upgrades. Might be fun for the right person.
The Bin Bunch
Lost Dream: Overgrown ($4.99)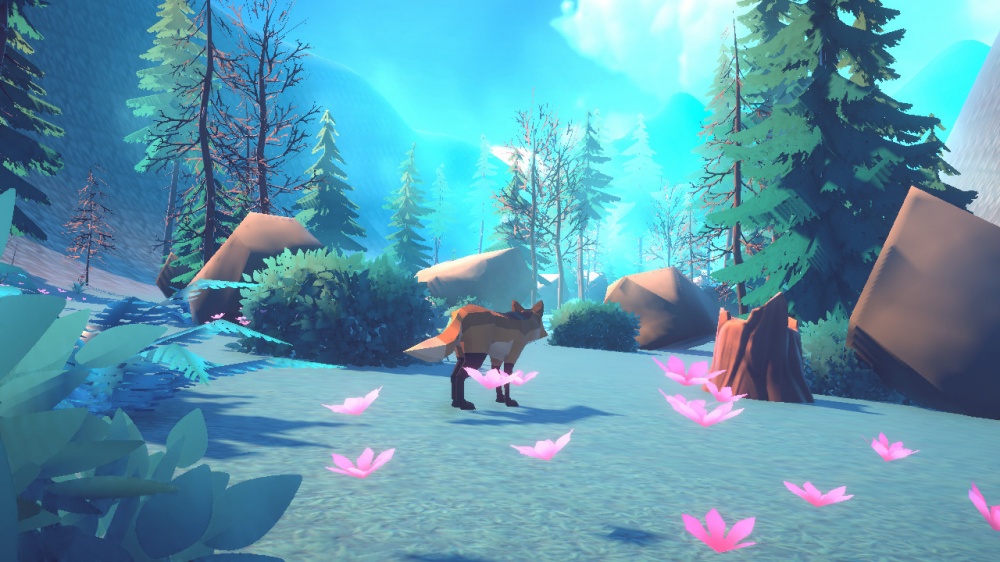 Jigsaw Ice Princess ($19.99)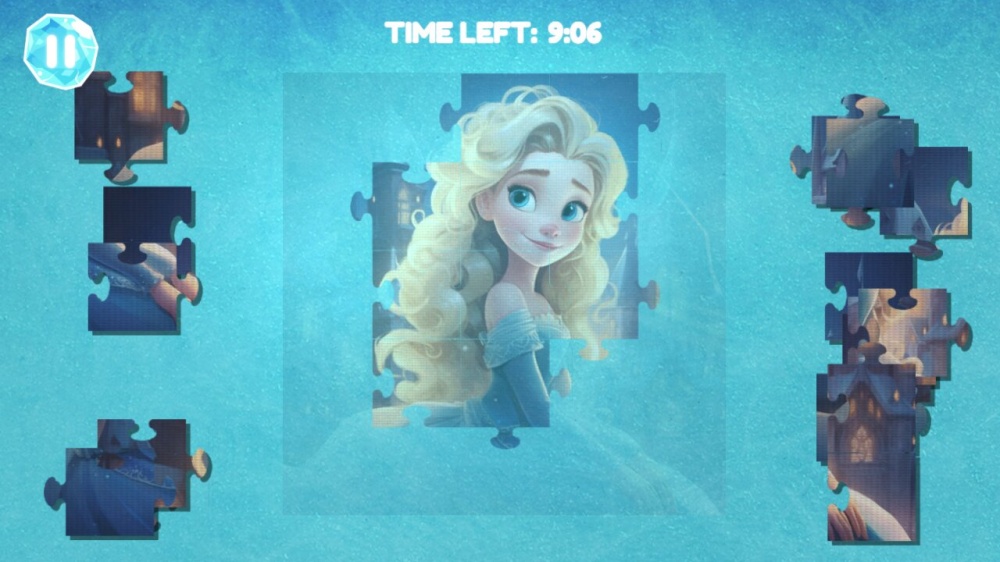 Car Parking & Car Driving Simulator 2023 ($12.99)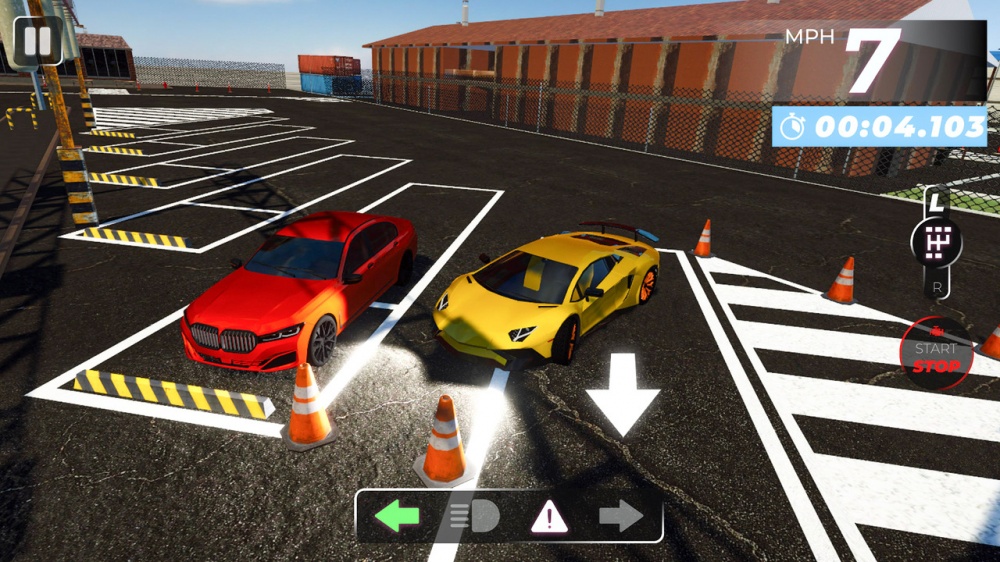 Sales
(North American eShop, US Prices)
Hmm, well. Guacamelee!, anyone? Some sales on Pinball FX and Pinball FX3 tables, and a few other odds and ends. Steve Jackson's Sorcery! has never been cheaper, and that's worth something. Over in the outbox, the latest sale from Limited Run Games is finishing up. Grab whatever you want, as the publisher doesn't do sales as frequently as it used to.
Select New Games on Sale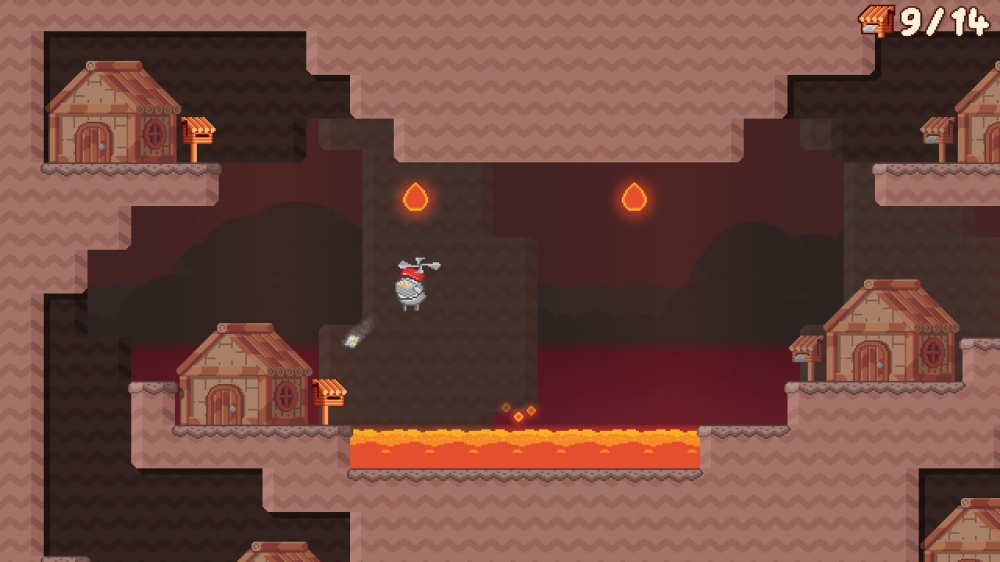 Ducky's Delivery Service ($7.99 from $9.99 until 10/12)
Nobody Saves the World ($12.49 from $24.99 until 10/16)
Guacamelee! Super Turbo CE ($3.74 from $14.99 until 10/16)
Guacamelee! 2 ($4.99 from $19.99 until 10/16)
Severed ($3.74 from $14.99 until 10/16)
Pinball FX3: Bethesda Pinball DLC ($3.73 from $10.99 until 10/16)
Pinball FX3: Williams Vol. 2 DLC ($3.39 from $9.99 until 10/16)
Pinball FX: Gearbox Pinball DLC ($10.04 from $14.99 until 10/16)
Pinball FX: Garfield Pinball DLC ($3.67 from $5.49 until 10/16)
Viki Spotter: Complete Bundle ($17.49 from $24.99 until 10/19)
Griftlands ($9.99 from $19.99 until 10/21)
Mark of the Ninja Remastered ($4.99 from $19.99 until 10/21)
Invisible Inc. ($4.99 from $19.99 until 10/21)
Don't Starve ($4.99 from $19.99 until 10/21)
Pix the Cat ($1.99 from $9.99 until 10/23)
20XX ($8.99 from $17.99 until 10/23)
30XX ($17.99 from $19.99 until 10/23)
Cyjin: The Cyborg Ninja ($3.99 from $9.99 until 10/30)
Steve Jackson's Sorcery! ($9.99 from $24.99 until 10/30)
Punch a Bunch ($7.49 from $14.99 until 10/30)
Sales Ending Tomorrow, Wednesday, October 11th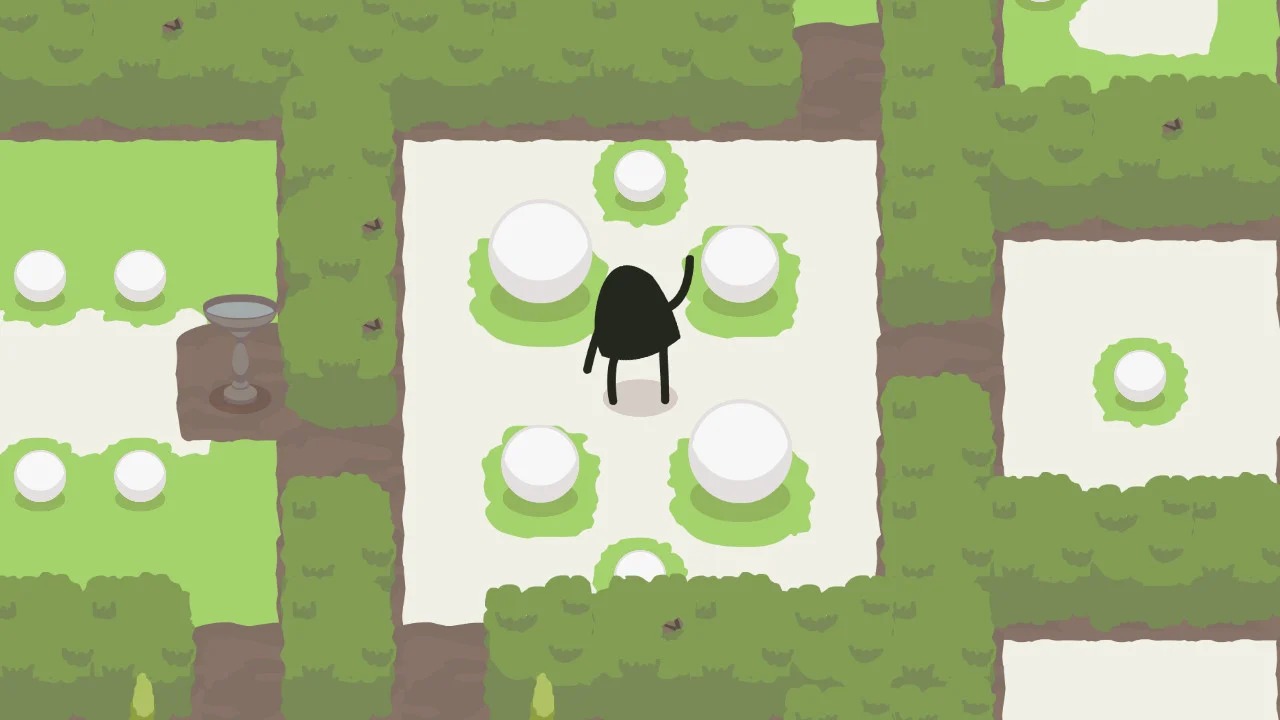 A Good Snowman is Hard to Build ($7.49 from $14.99 until 10/11)
A Monster's Expedition ($14.99 from $24.99 until 10/11)
Alfonzo's Arctic Adventure ($2.49 from $4.99 until 10/11)
Another Crusade ($9.99 from $19.99 until 10/11)
Bill & Ted's Excellent Retro Collection ($4.84 from $9.69 until 10/11)
Bonfire Peaks ($11.99 from $19.99 until 10/11)
Bonfire Peaks Lost Memories ($11.24 from $14.99 until 10/11)
Cassette Beasts ($14.99 from $19.99 until 10/11)
Corpse Killer: 25th Anniversary ($7.49 from $14.99 until 10/11)
Cosmic Express ($7.49 from $14.99 until 10/11)
Cosmic Star Heroine ($7.49 from $14.99 until 10/11)
Cthulhu Saves Christmas ($4.99 from $9.99 until 10/11)
Deathwish Enforcers ($18.39 from $22.99 until 10/11)
Double Switch: 25th Anniversary ($7.49 from $14.99 until 10/11)
Eastward ($12.49 from $24.99 until 10/11)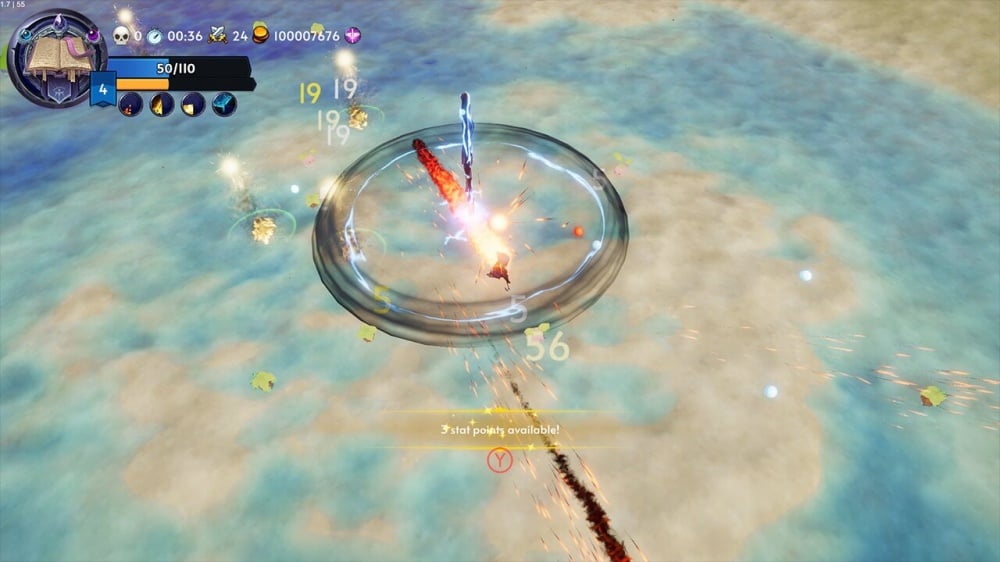 Halftime Heroes ($1.99 from $4.99 until 10/11)
Night Trap: 25th Anniversary ($7.49 from $14.99 until 10/11)
Patrick's Parabox ($15.99 from $19.99 until 10/11)
Pictooi ($4.99 from $9.99 until 10/11)
Revenge of the Bird King ($2.49 from $4.99 until 10/11)
Saturday Morning RPG ($4.99 from $9.99 until 10/11)
Save me Mr Tako: Definitive ($7.49 from $14.99 until 10/11)
Sokobond ($7.49 from $14.99 until 10/11)
The House in Fata Morgana: DotR ($31.99 from $39.99 until 10/11)
This Way Madness Lies ($7.99 from $9.99 until 10/11)
Totally Accurate Battle Simulator ($13.99 from $19.99 until 10/11)
Warhammer 40k: Space Wolf ($2.15 from $17.99 until 10/11)
That's all for today, friends. We'll be back tomorrow with a few new releases, some sales, perhaps a review or two, and maybe even some news. Today I got DuckTales and DuckTales 2 for my Game Boy. Living that modern life, that's what I'm up to. I hope you all have a terrific Tuesday, and as always, thanks for reading!