Hello gentle readers, and welcome to the SwitchArcade Round-Up for October 3rd, 2023. In today's article, we have a few more reviews for you. I've got a review of NISA and Falcom's The Legend of Nayuta: Boundless Trails, while our pal Mikhail has his takes on Amanda the Adventurer and Norn9: Last Era. After that, we have several new releases to look at. Not one of them in the bins, either. That's odd. Finally, we close things out with the usual lists of new and expiring sales. Let's get to it!
Reviews & Mini-Views
The Legend of Nayuta: Boundless Trails ($39.99)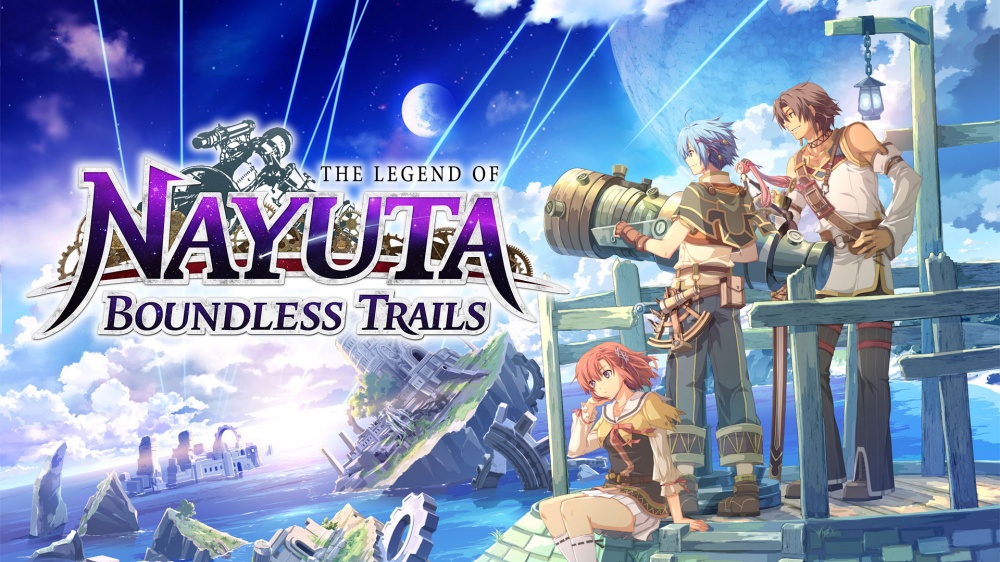 To the extent that I would call myself a fan of Falcom, I think I would put most of that appreciation on the publisher's fast-paced action-RPGs more so than the sweeping turn-based epics that most of its modern fans glom to. Nothing wrong with those games, mind you. They just aren't what I came to the Falcom party for. My ticket has Ys stamped on it, and the more similar to Ys a Falcom game is, the happier I am. The Legend of Nayuta isn't exactly like an Ys game, taking more after things like Zwei, but it was close enough to pull me in.
The Legend of Nayuta originally released on the PSP in Japan in 2012, and it very much feels like a PSP release of that era. The successor to Sony's first handheld was out and already flailing for dear life despite having only been launched a few months prior. The PSP simply wouldn't die in Japan, and a lot of very strong games from seasoned developers were still arriving on the system. These games not only pushed the hardware, but also didn't seem to particularly care about wooing the departing Monster Hunter crowd. Well, there wasn't much risk of Falcom doing that anyway. It has always done its own thing, regardless of trends.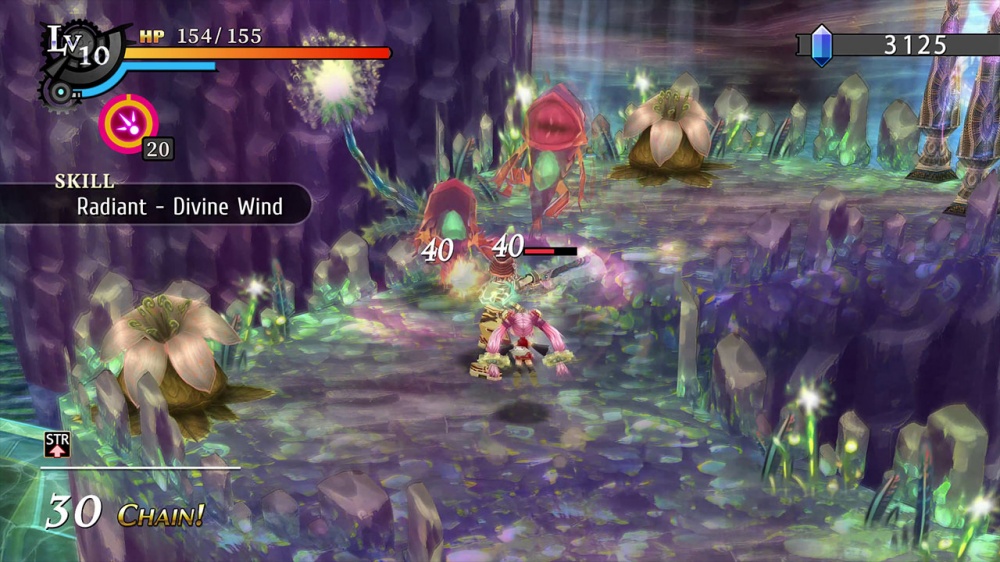 With all of that said, this is a handheld game from 2012. It has been spruced up in a variety of ways during its long journey from PSP to PlayStation 4 to Nintendo Switch, but the bones cannot be changed. The scope is quite narrow when compared to things like the last few Ys games, and it's a relatively brisk twenty hours from start to finish. Yes, that counts as brisk these days for Falcom game. Oh, and don't worry if you haven't played any other Trails games. You genuinely don't need to at all with this one. It's off on its own little side of the Falcom universe, narratively speaking, with only the barest of fodder for theorists to tie strings between.
The game is essentially a stage-based affair, with a hub that is your hometown serving as your base of operations between them. You go and tackle a stage, hopefully fully complete it, battle an awesome boss, then head back to town for a new round of dialogue and hopefully the chance to score an upgrade or two. Then it's on to the next stage to repeat the process all over again. There are tons of sub-quests to complete along the way, and filling out all of the optional content can be a lot of fun and very useful to your progress in the main quest. The plot on the whole isn't anything too exciting, but the character work and well-written dialogue certainly help it shine its best.
The Legend of Nayuta: Boundless Trails is a fast-paced action-RPG with plenty of pick-up-and-play appeal, and one that fans of the genre won't want to miss. The writing is sharp, the characters are interesting, the action is hot, and the boss battles are excellent. Fans of the middle era of Ys games in particular will want to put this at the front of their wishlist, as it does a great job of capturing the spirit of those feisty affairs.
SwitchArcade Score: 4.5/5
Amanda the Adventurer ($8.99)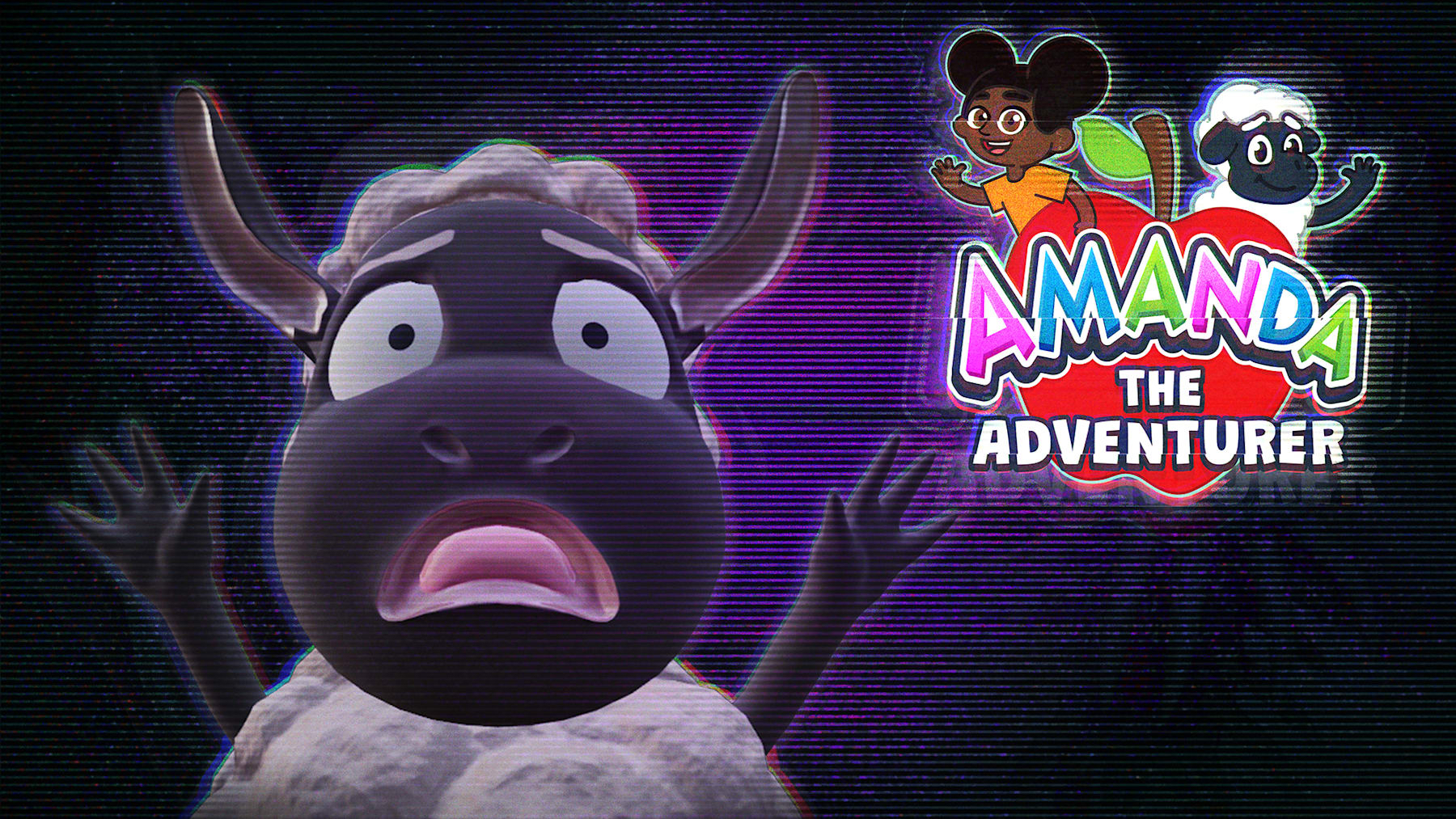 Amanda the Adventurer is a short found footage horror puzzler that involves VHS tapes with older cartoon animation, escape room elements, false senses of security, a ton of creepy scenes, and more. On PC, Amanda the Adventurer had you inputting responses or selecting items and such through your keyboard and mouse, but the control scheme has been retooled for Nintendo Switch. This allows for an easier experience, but does end up making certain aspects of the experience not as effective.
As you start watching the tapes featuring Amanda and Wooly, and exploring the attic, the creepiness and horror start setting in. I like the interactions between tapes and clues for puzzles, and also how creative certain things ended up being for a game this short and priced this low, but I can't help but wish the full experience was retained as an option on Switch.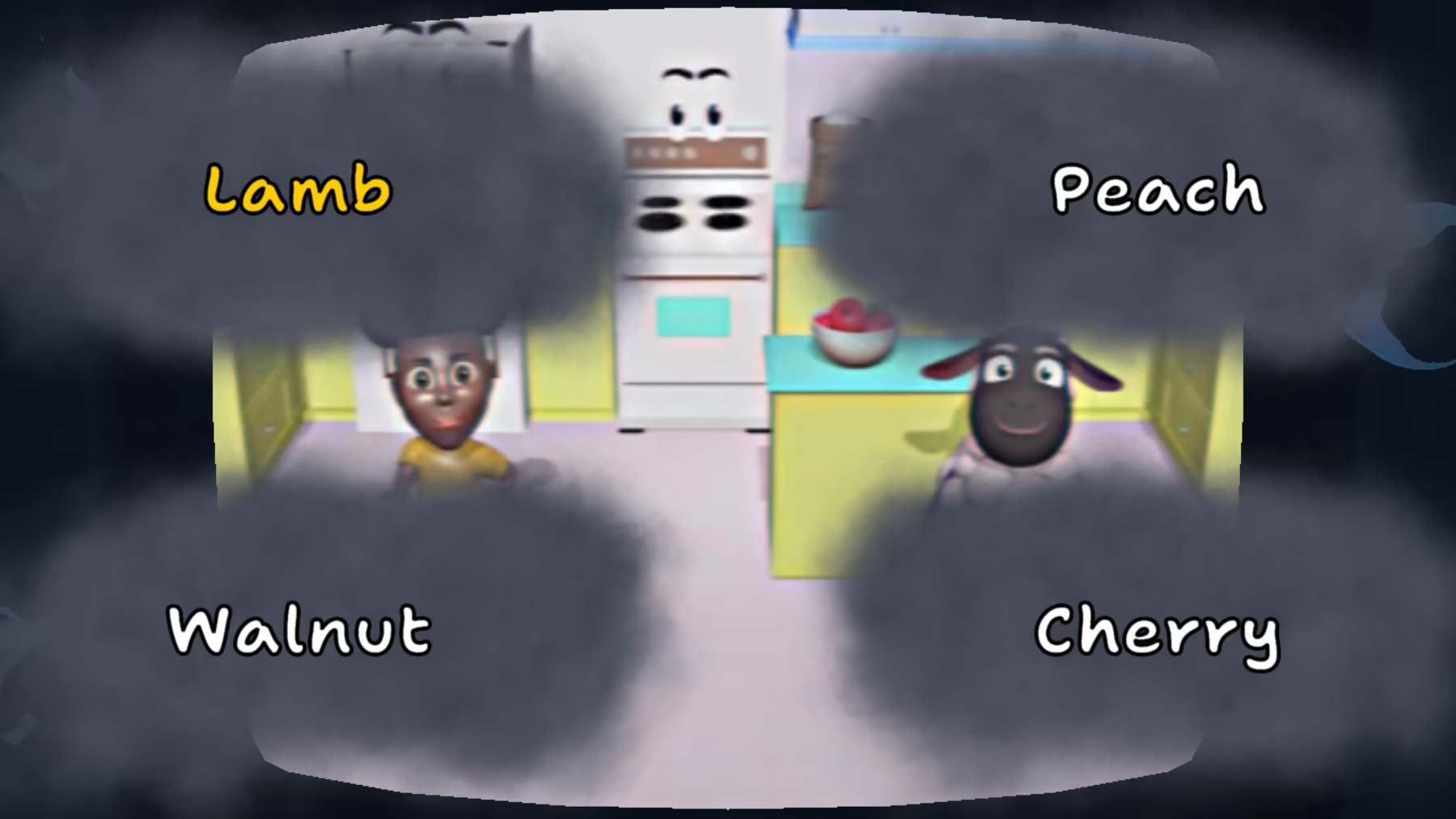 In its current state, Amanda the Adventurer on Switch is a good port, but I feel like the change to how you interact with preset options rather than inputting on a keyboard like in the PC version holds this back from its true potential. It is still a good game for fans of the genre with its way of presenting the story and involving the player, especially at its low asking price. -Mikhail Madnani
SwitchArcade Score: 3.5/5
Norn9: Last Era ($49.99)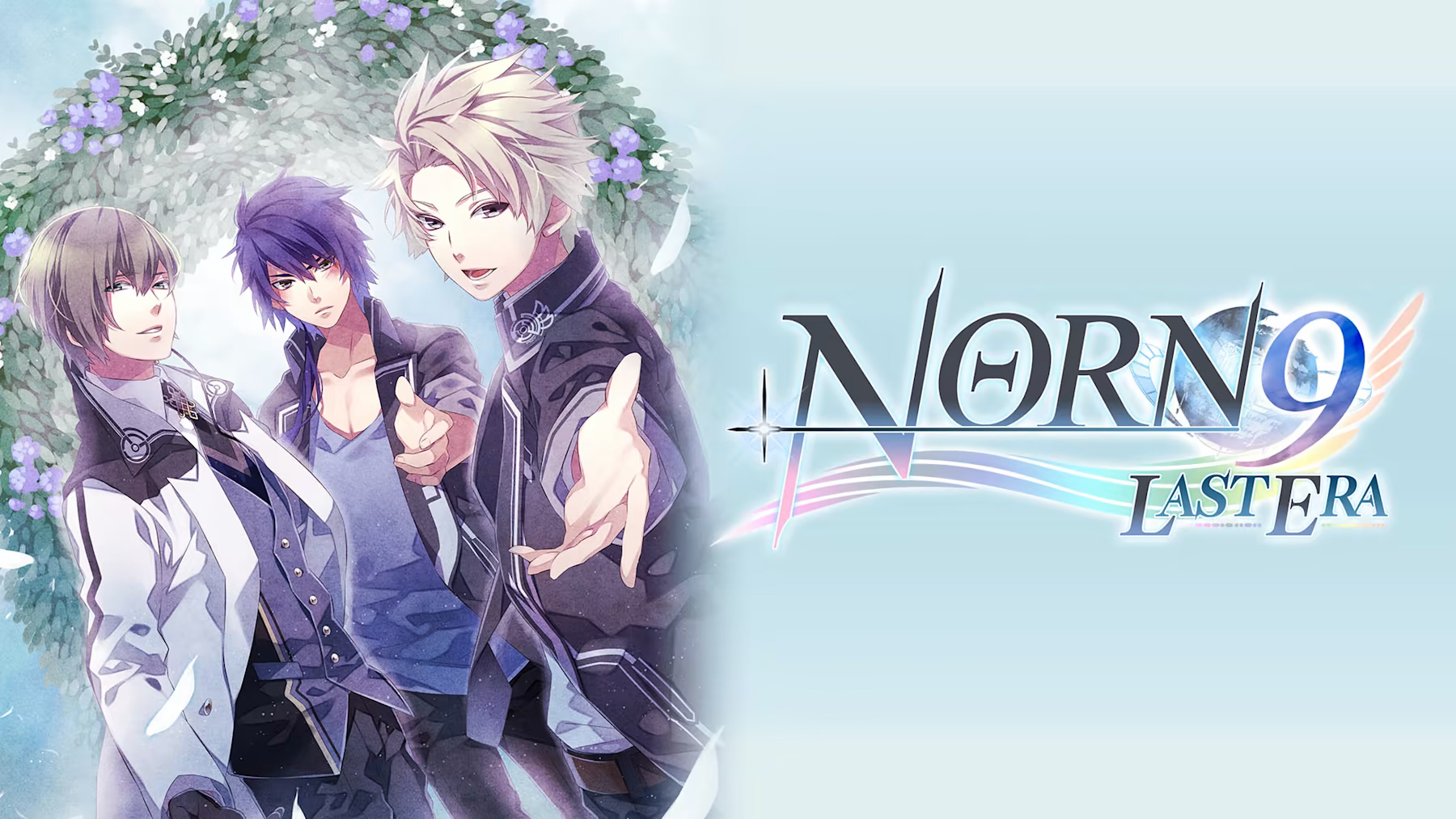 It is very clear that the Switch has been a huge boost to the otome genre in the West. The games that debuted on PS Vita back in the day have mostly all seen Switch ports, and thanks to the success (I assume), we are also seeing unlocalized fandisks and sequels hit the platform with English localizations. Norn9: Last Era, a fandisk for Norn9, recently released on Switch, and it has been quite a great experience as a fan of the original.
Norn9: Last Era begins with a prelude that acts as a prequel to Norn9: Var Commons. After completing this, you unlock the Concerto (content following the best endings of Norn9), Fugue (an alternate perspective for routes from Norn9), and Fantasia (light-hearted banter and what-if scenes). Once you beat the prelude, you can play the rest in any order. Given this structure, I don't recommend Norn9: Last Era for newcomers, but it serves as a very lengthy addition to the world of Norn9 for fans.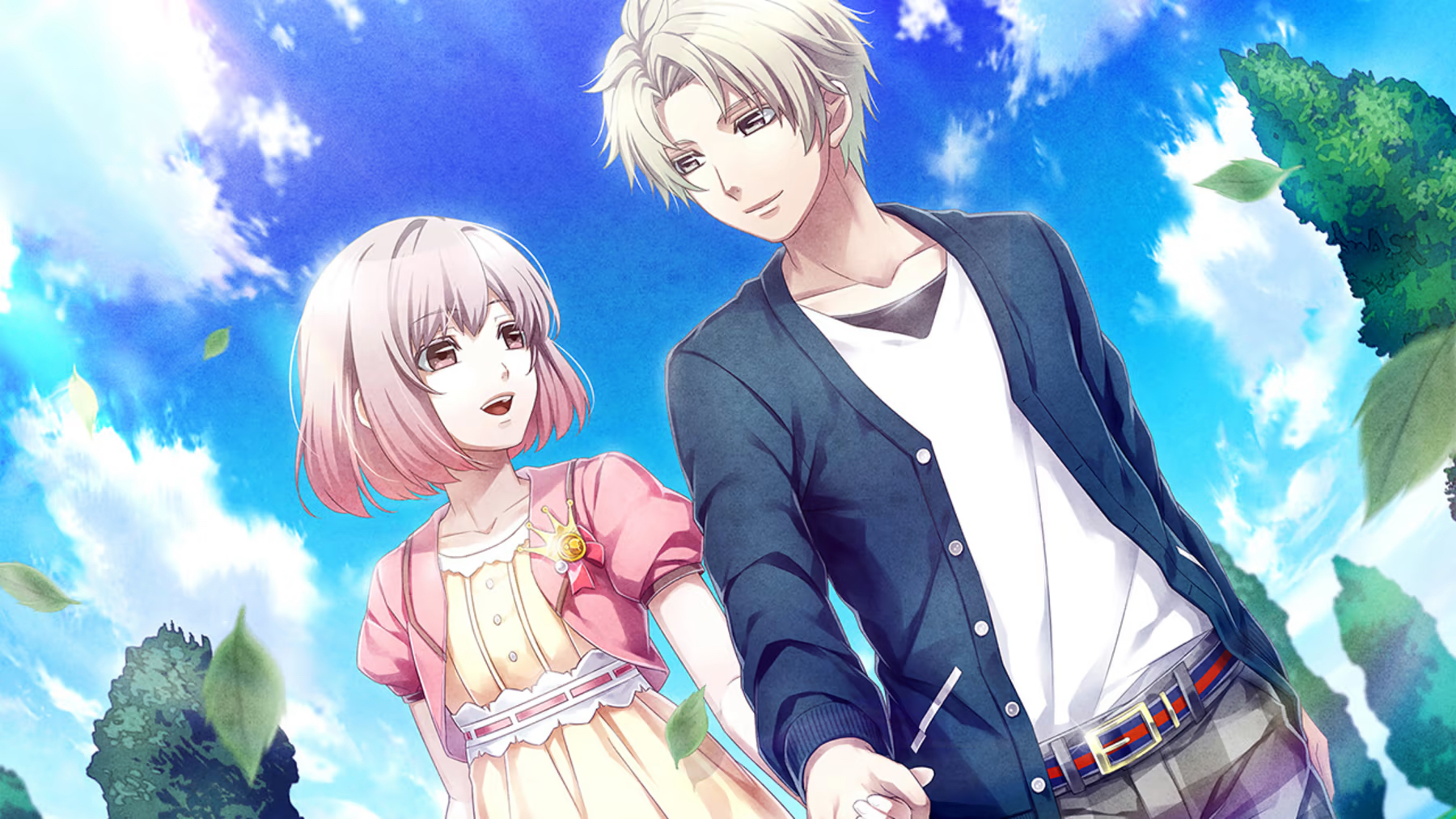 As usual, the visuals, music, and voice acting are really great, but quite similar to Norn9's aesthetic as expected. The localization is very good, and I don't really have any complaints on that front barring a few typos that I only noticed while replaying some parts to check something. Norn9: Last Era includes good HD Rumble for select scenes in the story, and also includes touchscreen support to progress dialogue and interact with the menus. As such, developers that use these features on Switch make me wish every visual novel did the same.
If you skipped the original Norn9 release, play that first for sure. If you liked it or end up liking it, Norn9: Last Era is essential for all it adds to the universe. It really pushes the envelope for a fandisk and feels like a blend of that and a sequel release thanks to everything included. On its own, it is hard to recommend Norn9: Last Era, but fans of the original will find a lot to love here. -Mikhail Madnani
SwitchArcade Score: 4/5
New Releases
Disgaea 7: Vows of the Virtueless ($59.99)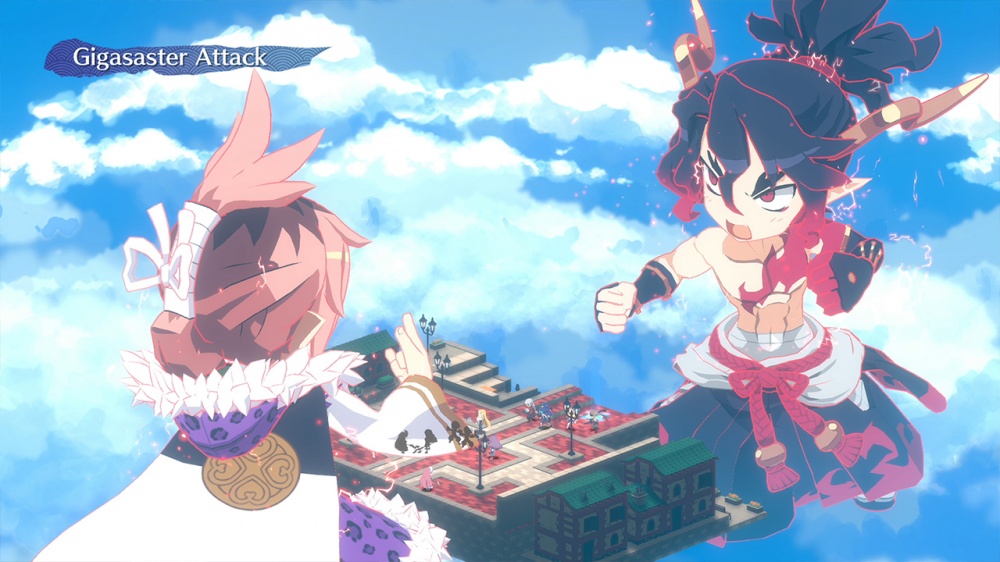 Disgaea is back for another round of grindy turn-based tactical RPG goodness. And thank goodness, it's a bit of a return to form after the rocky Disgaea 6. The demonic realm of Hinomoto (it's pretty much Japan circa Meiji Restoration era) is undergoing a major social change, and there doesn't seem to be much room for samurai-ish warriors anymore. Somehow a lazy dude named Fuji and an overly excited girl named Pirilika end up forming a team as they take on an evil-er regime. It's all very enjoyably silly as usual, and it's no slouch when it comes to mechanical depth either. I'll have a review of this one soon, but I think Disgaea fans will be a lot happier with it than they were with the previous entry.
Silent Hope ($39.99)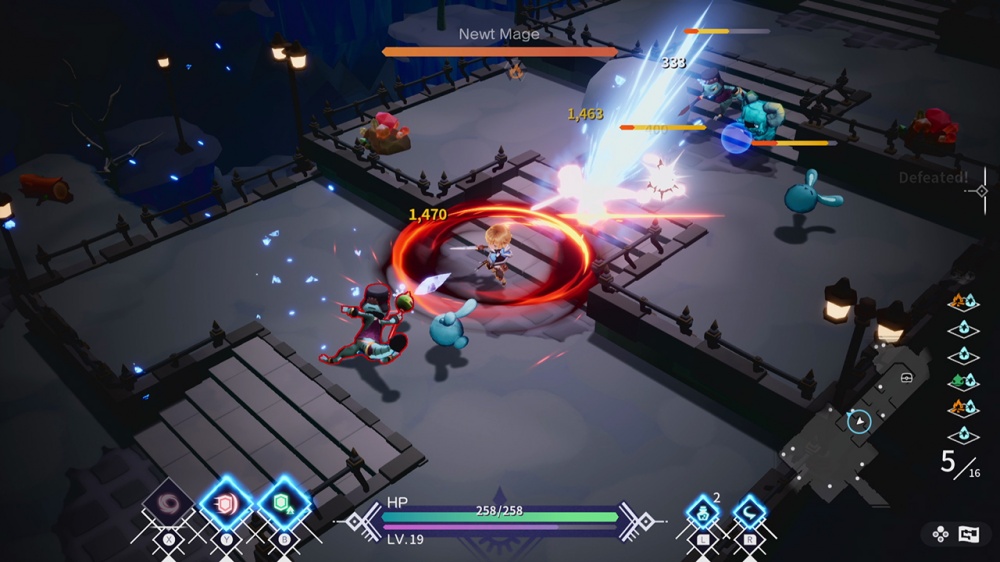 Here's the latest action-RPG from Marvelous/XSEED, and it's kind of impressive how middle-of-the-road it is. Not bad! But also very plain. Choose your favorite character, head into the dungeon, battle enemies, gather loot, gain levels, head out, rest up, head back in and try to get farther. It's definitely a game you can sink some time into without realizing it, but you might not remember much about it after. I'll have a proper review of this soon where I'll organize my thoughts a little better. It's a very okay action-RPG for people looking for an okay action-RPG to play.
World of Outlaws: Dirt Racing '23 Edition ($49.99)
Here's an official World of Outlaws dirt racing game, and it was developed with support from iRacing, which is one of the better teams you can tap for this sort of thing. You can enjoy the single-player career mode, which offers quite a bit of game to chew on, or head online for races with up to sixteen players at once. I haven't been able to try this Switch version yet, but as long as the port wasn't messed up this is one that dirt racing fans will want to investigate further.
Synergia – NextGen Edition ($19.99)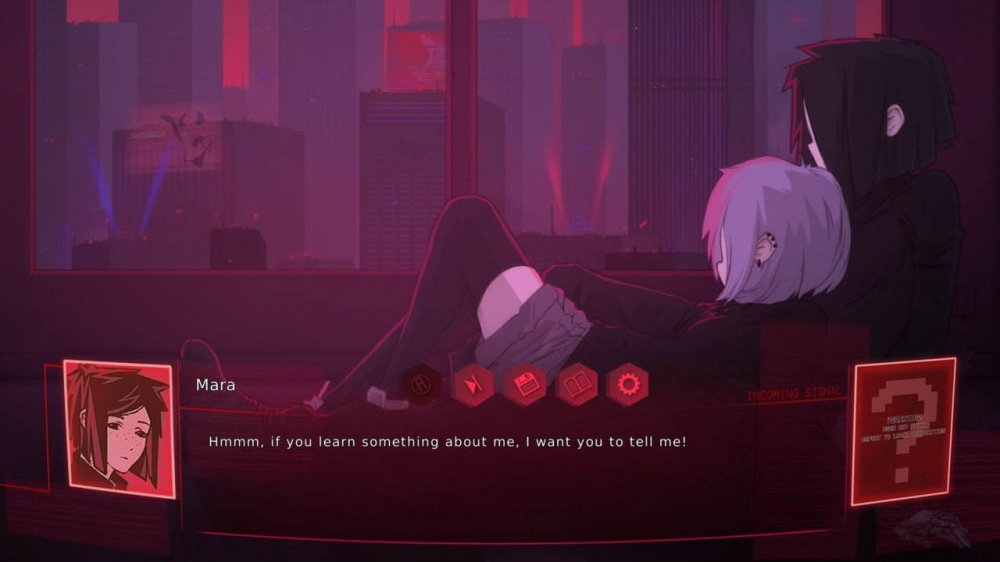 So, this already came out on Switch a couple of years ago. I guess they've improved the graphical resolution, but I don't know if that's going to be worth dropping another twenty bucks on this visual novel. The developer has at least thrown in the expansion and some bonus content to help sweeten the pot, at least. I enjoyed the original release well enough, but I didn't love it enough to go for a second scoop on the same console. You might feel differently, however.
Survivor – Castaway Island ($29.99)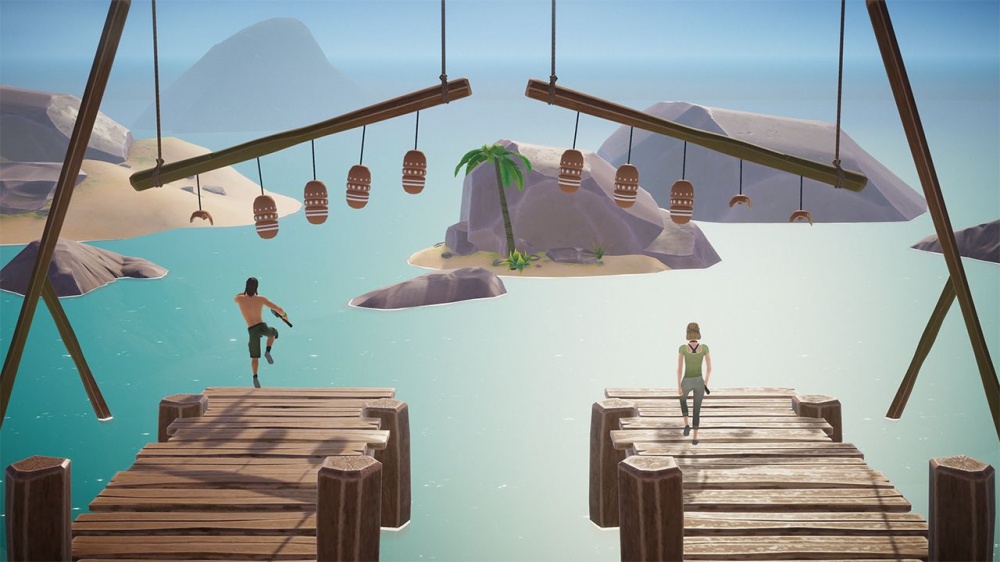 Is Survivor still a thing? Well, whatever. It makes sense as a video game. Up to four players can join in on this one via local multiplayer, and what you're basically looking at here is a mini-game collection bolted on to a basic open world resource management game. It's Microids, so don't expect it to be all that good. But maybe you love Survivor so much that you're willing to overlook any flaws just to have a video game version. If so, here you go.
PictoPull ($4.99)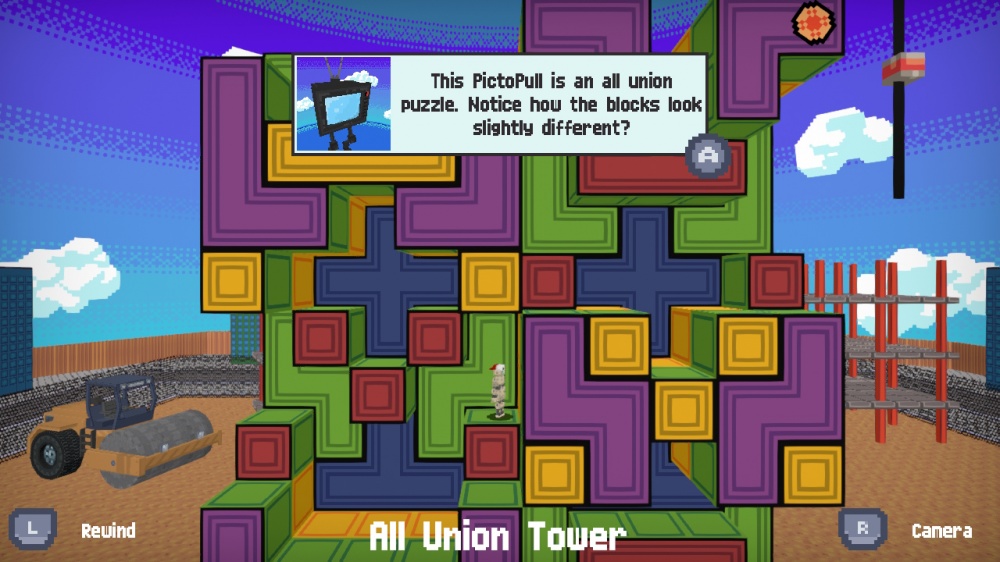 Well, if Nintendo isn't going to make a new Pushmo, I suppose it's okay if someone else rips off the idea and makes their own. Here it is, with 150 puzzles to play.
Sales
(North American eShop, US Prices)
The only really unusual stuff in today's list of new sales are some Pinball FX deals, but there are some good games in the list even if they appear fairly often. And then over in the outbox, practically nothing! Wow, neat. Oh well, check those lists. There will be plenty to buy this month anyway if you can't find a way to spend money today.
Select New Games on Sale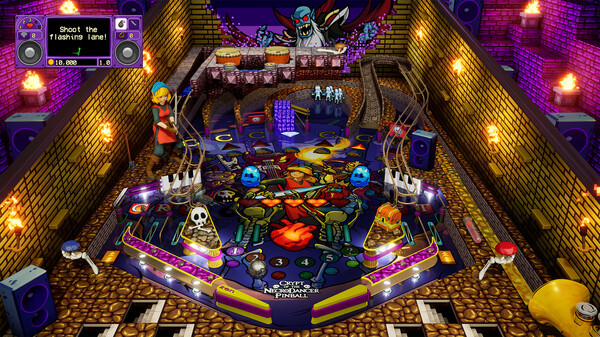 Pinball FX: Crypt of the NecroDancer DLC ($3.67 from $5.49 until 10/9)
Pinball FX: Godzilla vs Kong DLC ($10.04 from $14.99 until 10/9)
Pinball FX3: Jurassic World DLC ($4.99 from $9.99 until 10/9)
Pinball FX3: Williams Volume 1 DLC ($4.99 from $9.99 until 10/9)
Dormitory Love ($27.99 from $34.99 until 10/16)
Super Shadow Break: Showdown! ($5.84 from $12.99 until 10/16)
Chronicles of 2 Heroes: Amaterasu's Wrath ($9.99 from $19.99 until 10/16)
GINSHA ($15.13 from $17.80 until 10/23)
The Suicide of Rachel Foster ($1.99 from $19.99 until 10/23)
AER: Memories of Old ($1.99 from $19.99 until 10/23)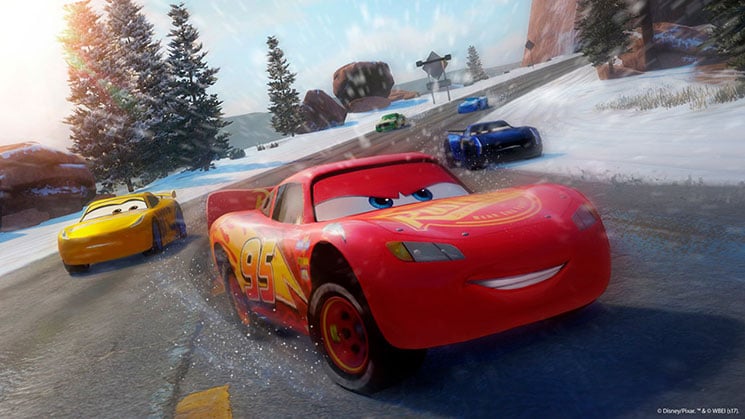 Cars 3: Driven to Win ($5.99 from $39.99 until 10/23)
Scribblenauts Showdown ($3.99 from $39.99 until 10/23)
LEGO Star Wars: The Skywalker Saga GE ($26.39 from $79.99 until 10/23)
Lair of the Clockwork God ($3.99 from $19.99 until 10/23)
Behold the Kickmen ($1.99 from $3.99 until 10/23)
inbento ($1.99 from $4.99 until 10/23)
Thomas Was Alone ($1.99 from $9.99 until 10/23)
The Solitaire Conspiracy ($2.39 from $11.99 until 10/23)
BIT.TRIP Collection ($2.49 from $9.99 until 10/24)
LOUD: Rockstar Edition ($1.99 from $9.99 until 10/24)
Sales Ending Tomorrow, Wednesday, October 4th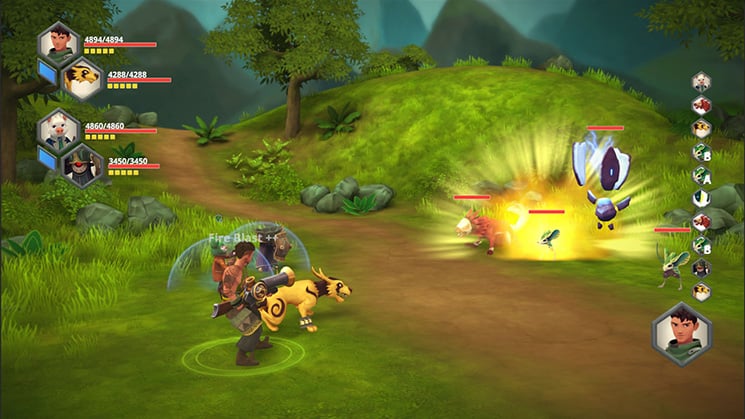 Earthlock ($4.49 from $29.99 until 10/4)
Fall of Porcupine ($13.39 from $19.99 until 10/4)
That's all for today, friends. We'll be back tomorrow with more new releases, more sales, and perhaps some news or reviews depending on how the wind blows. I'm kind of hungry right now, but I don't feel like going and getting something to eat. A serious dilemma. I'll let you all know tomorrow how it pans out. I hope you all have a terrific Tuesday, and as always, thanks for reading!