Welcome to our newest Steam Deck Weekly feature where I cover news, reviews, sales, newly Verified games, Steam sales, and more. If you missed any of our prior Steam Deck coverage, it is all here. This week, Steam's Next Fest for October 2023 is live with notable game demos, a few games I've enjoyed have been Steam Deck Verified, I have reviews and impressions for what I've been playing, and more. Let's get into it then.
News
Earth Defense Force 6 Releases in Spring 2024 on Steam
It finally happened. D3 Publisher announced a localization of Earth Defense Force 6 for PlayStation and PC platforms including Steam for Spring 2024. I love this franchise, and it has been an annoyingly long wait for an English release for Earth Defense Force 6 which launched in Japan on PS5 and PS4. You can wishlist Earth Defense Force 6 on Steam here. You better believe I'll be playing this on Steam Deck.
The Steam Next Fest October 2023 Demos to Play
There are a ton of demos available during Steam's new October 2023 Next Fest, and I've rounded up a few demos available on Steam right now that I think you should try out. These are from a variety of genres. Some games are available to pre-order while others just have demos and trailers out right now. If you do have your own recommendations for Steam Next Fest Demos, please let me know in the comments.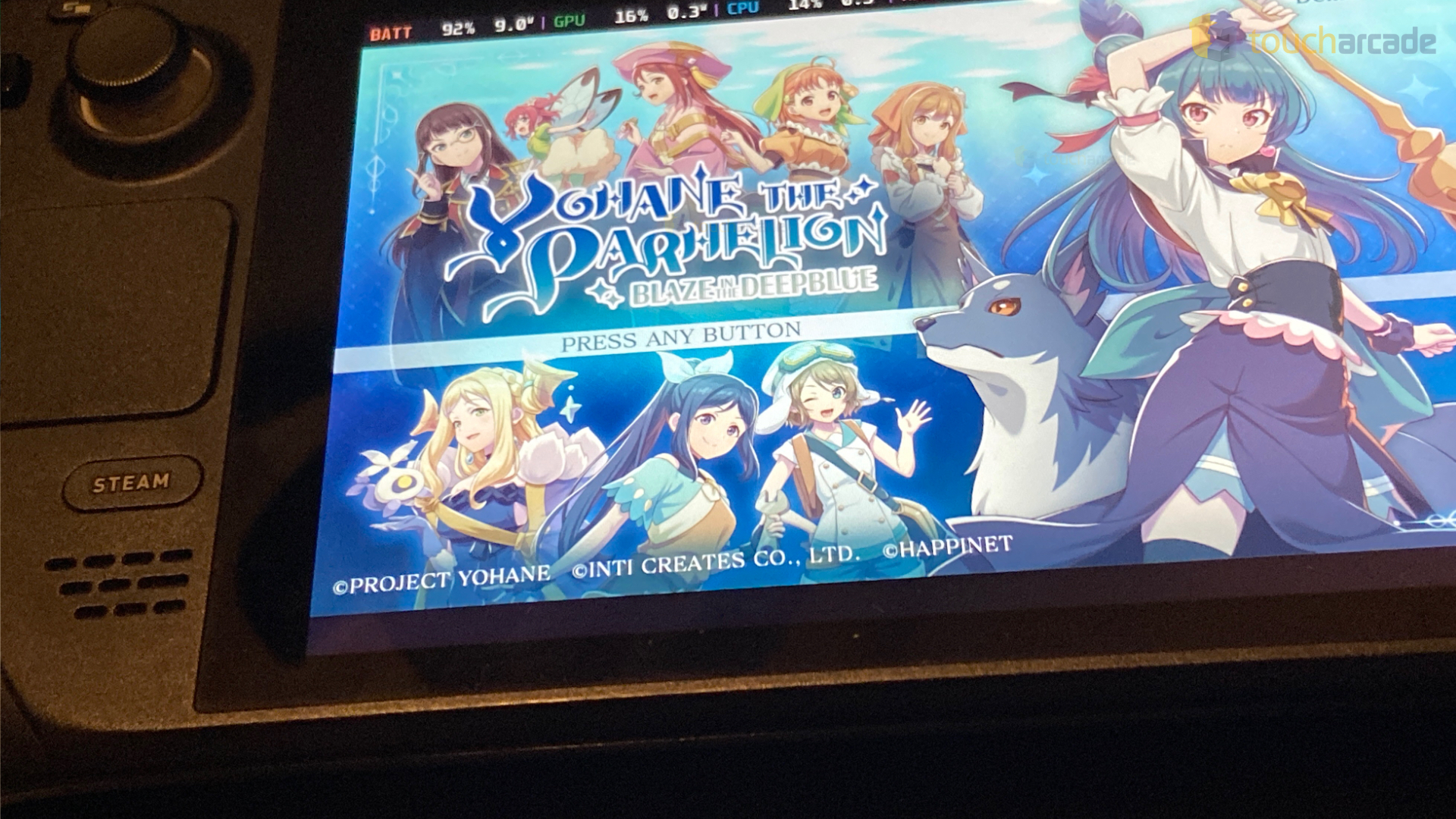 Videoverse Gets Steam Deck Support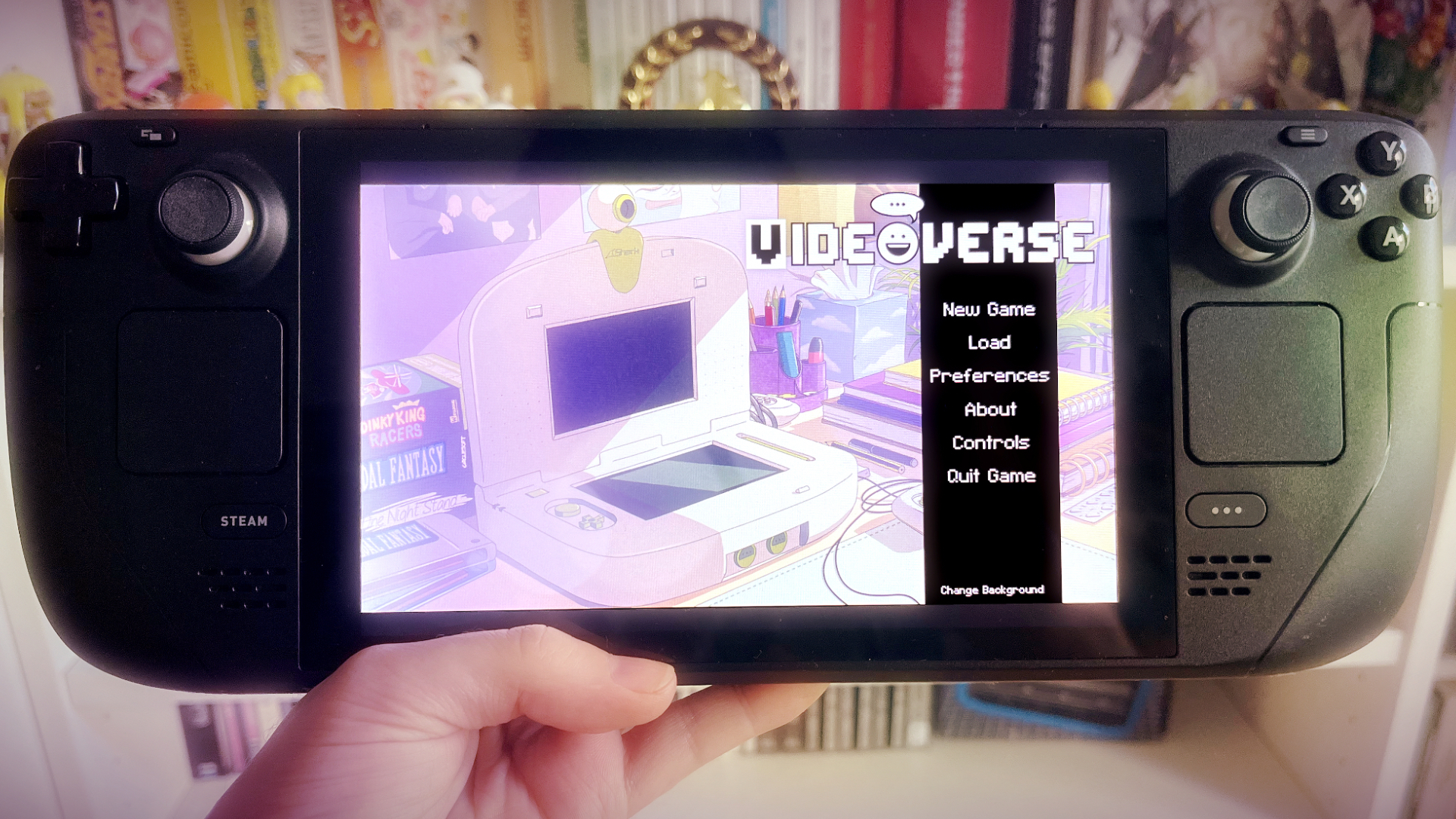 As announced by developer Kinmoku, the visual novel-like adventure experience inspired by Miiverse and early internet forums has been on my radar ever since I saw Chris Schilling from EDGE post about it a few months ago. I ended up loving what I saw on the Steam page, and gifted it to a friend, but didn't play it because it didn't have Steam Deck support. Fast forward to today, it has been updated to support the Steam Deck. I haven't dug too deep into it (I will save that for a full feature), but it feels very cozy and nostalgic so far. I'm looking forward to playing more soon.
Persona 3 Reload Iwatodai Dorm Trailer
Persona 3 Reload has another new trailer, and while I won't be covering every single character trailer, this one focuses on the dorm, which has one of my favorite songs in Persona history. I'm not sure I'm 100% sold on the new vocals in the song, but I'd be lying if I said this trailer didn't get me more excited for this remake to a JRPG classic out in a few months.
New Steam Deck Verified & Playable games for the week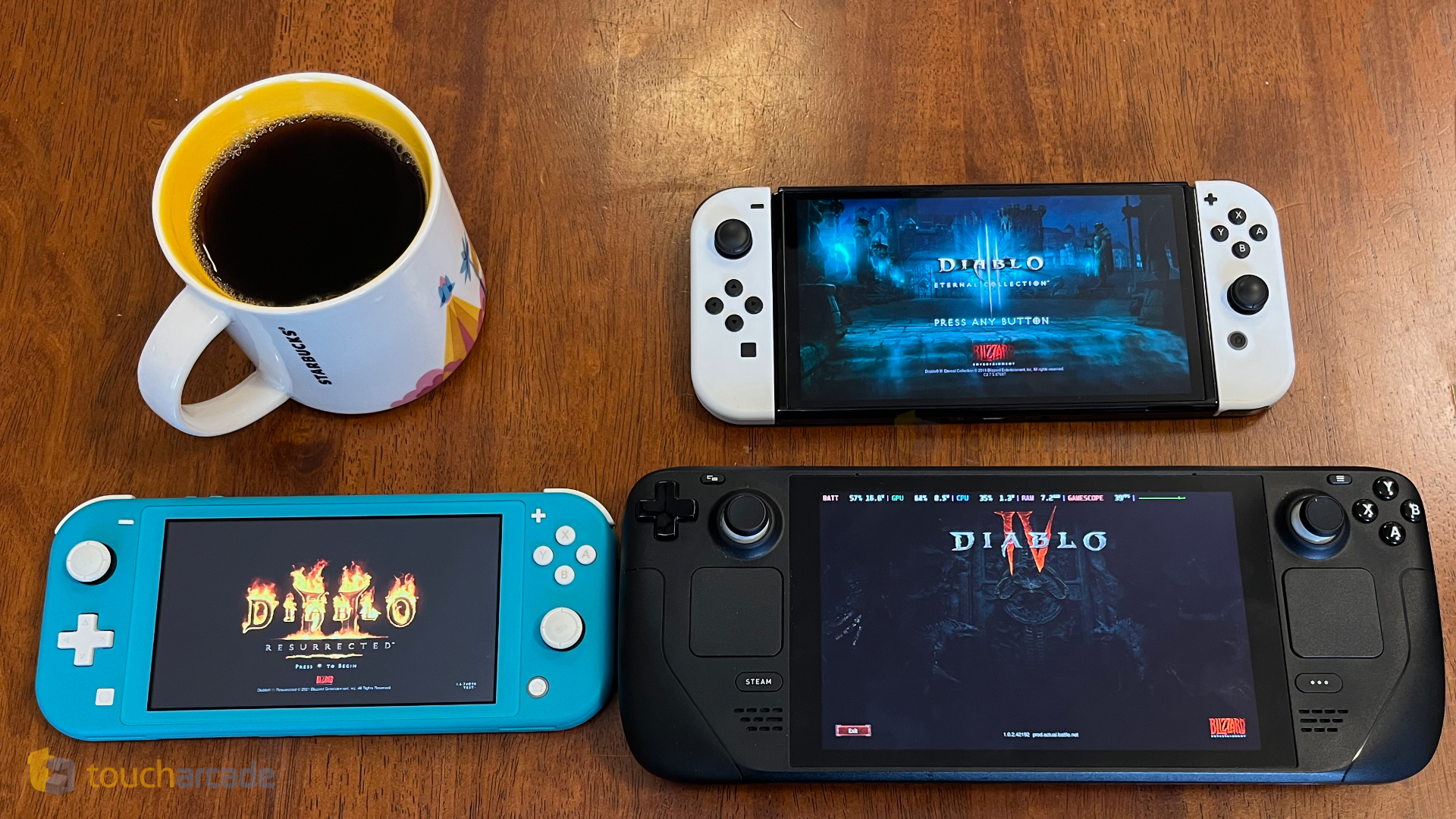 What a week it has been for new Steam Deck Verified games. Hat tip to TouchArcade reader Mor for letting me know about a few of the games here. Atlus' Persona 3 Reload is Steam Deck Verified around 4 months before launching. Nuts. I'm definitely excited to play it on Deck since it is the only portable version right now. Ahead of next week's Diablo 4 launch, it has been Steam Deck Verified as well. I figured it might be Verified soon given how well it runs on Steam Deck. Recent indie releases like Ooblets, Goodbye Volcano High, and AK-xolotl are also Steam Deck Verified as of this week.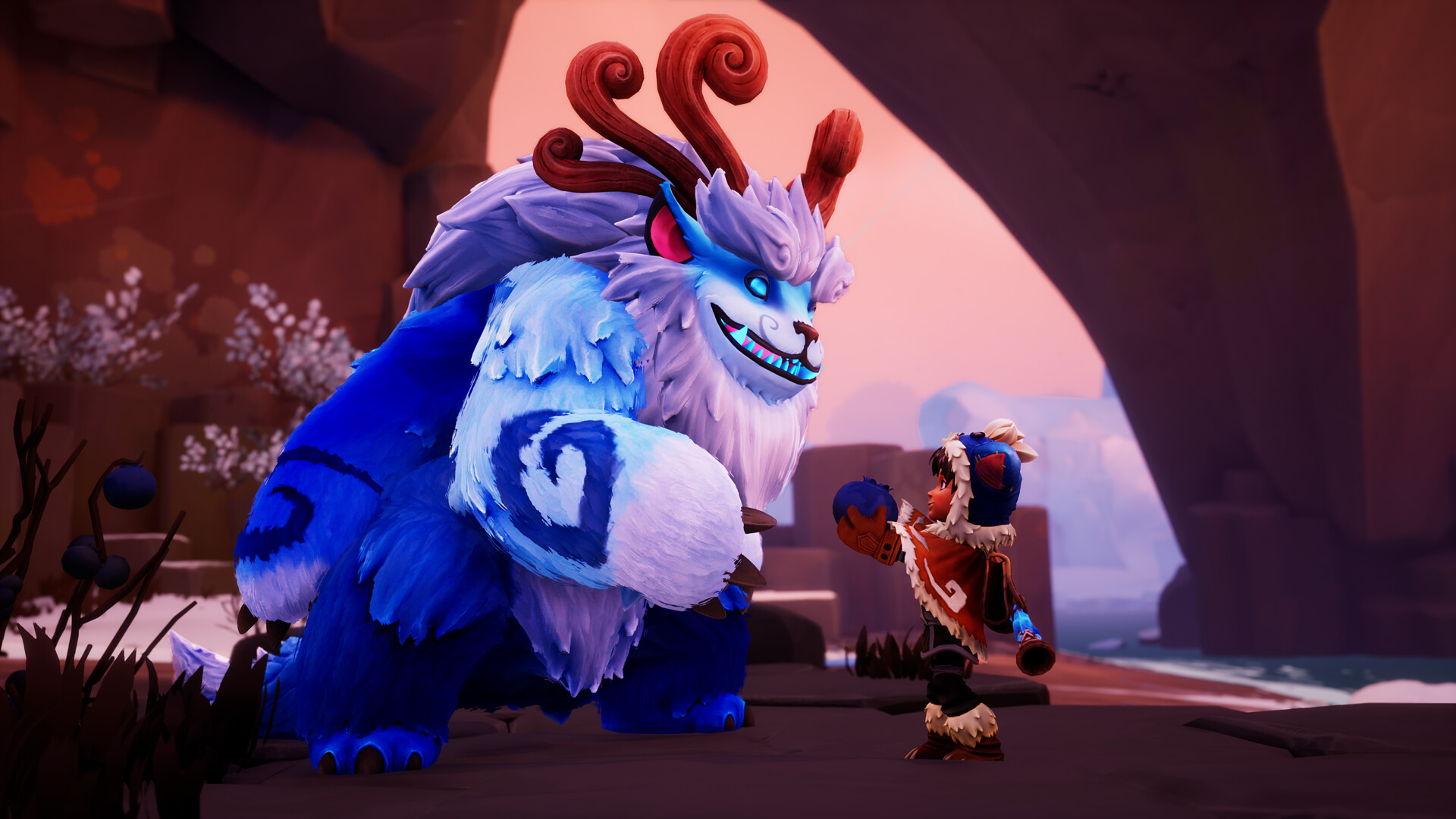 Experience Inc. and Aksys Games' recent DRPG Mon-Yu: Defeat Monsters And Gain Strong Weapons And Armor. You May Be Defeated, But Don't Give Up. Become Stronger. I Believe There Will Be A Day When The Heroes Defeat The Devil King. is also Verified. While not available in English yet, G Mode's G-MODE Archives+: Megami Ibunroku Persona: Ikuu no Tou Hen (based on Persona 1 for PS1) is also Steam Deck Verified as of earlier today. The final notable Steam Deck Verified game is Riot Forge and Tequilla Works' upcoming Song of Nunu: A League of Legends Story. I'll be reviewing that on both Steam Deck and Switch.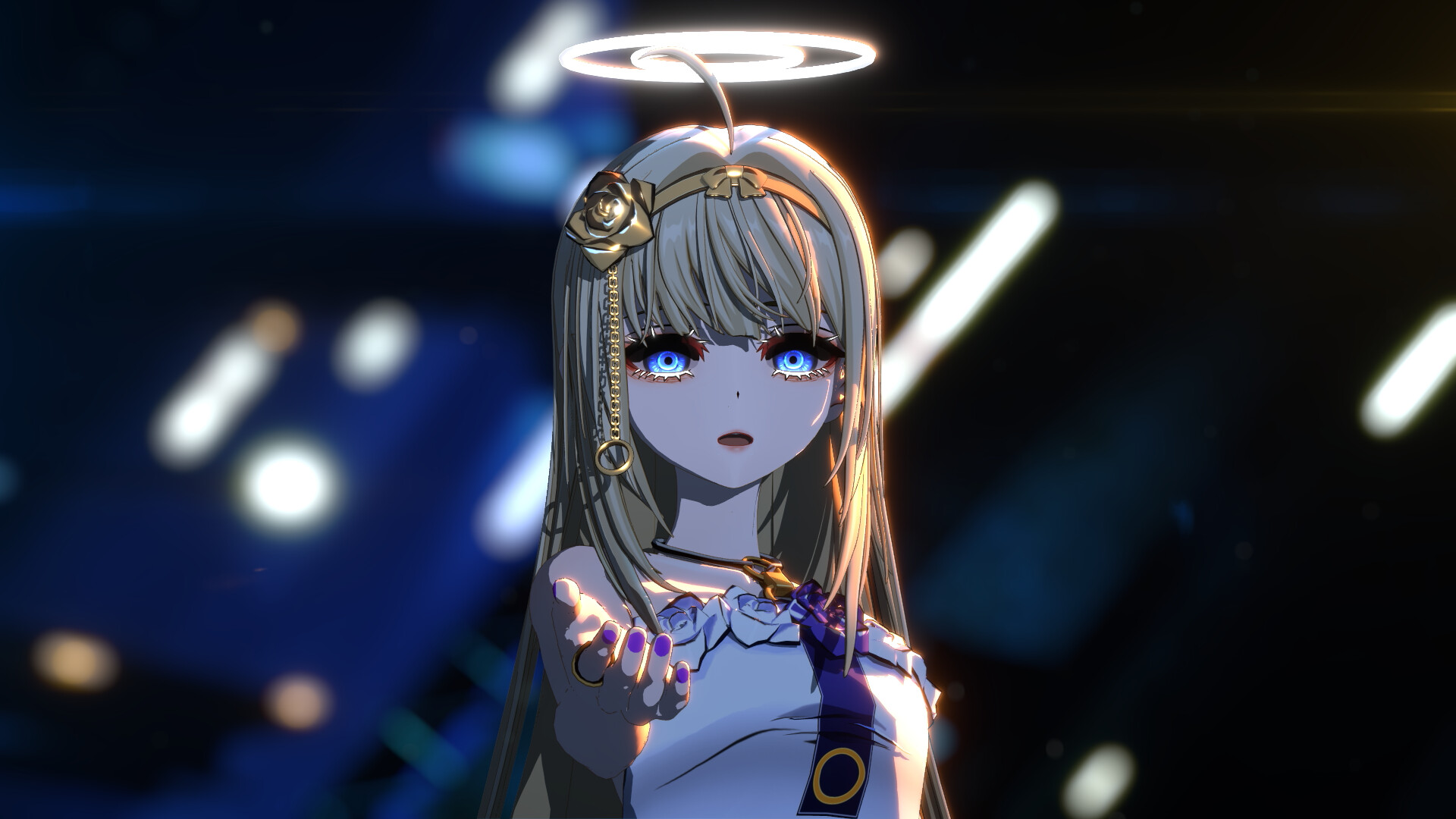 When it comes to new Steam Deck "Playable" games, NIS America and Furyu's upcoming RPG Crymachina is playable but not verified because the text size is too small apparently. I'll be playing this on Steam Deck as well, so will write about how I find it. Sonic Superstars has also been designated the Steam Deck "Playable" badge by Valve.
Steam Deck Game Impressions & Reviews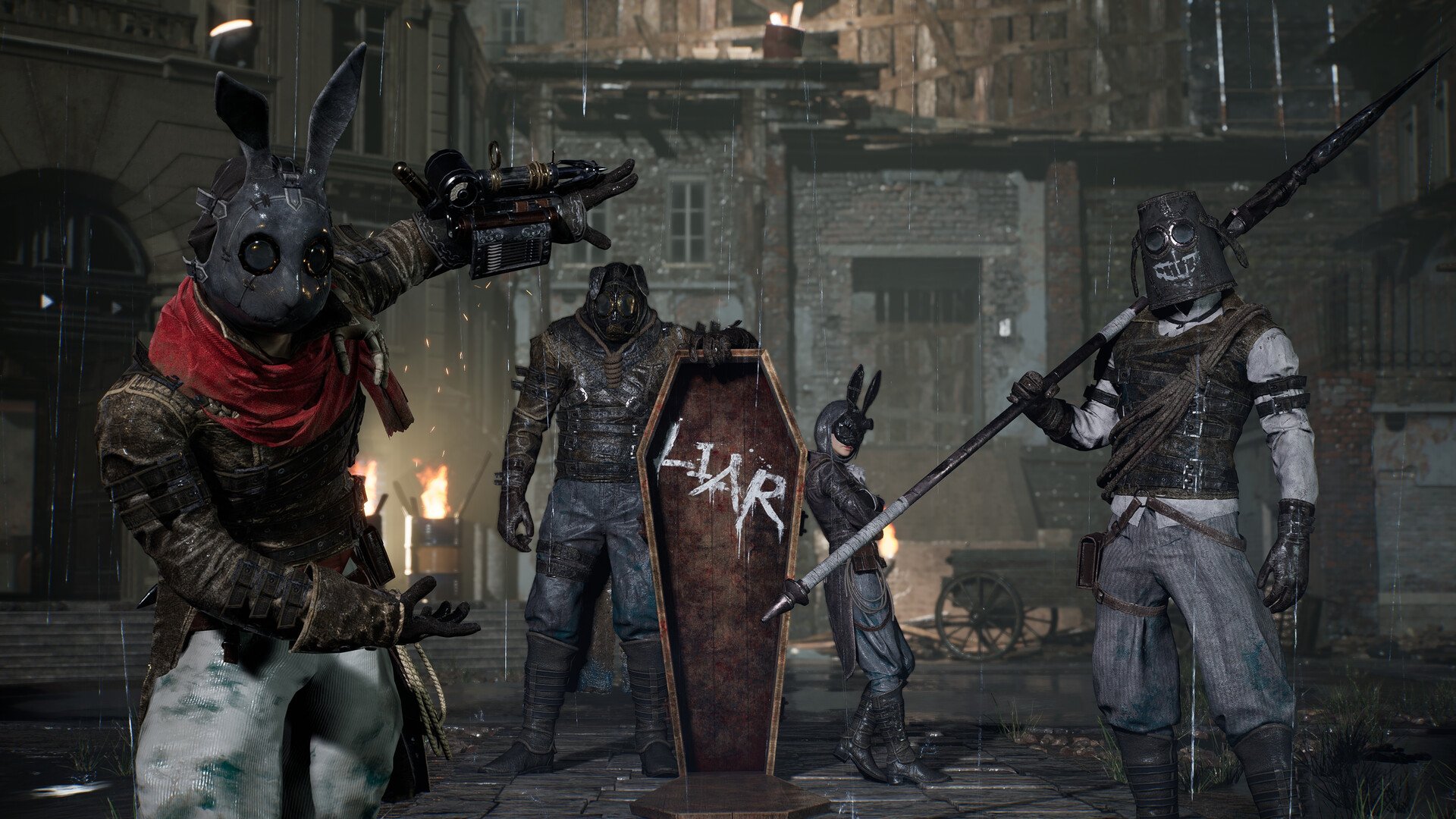 When Lies of P was revealed, I stupidly wrote it off as another soulslike that wouldn't be worth my time. I'm sorry but there are too many games that promise to be soulslikes, but end up just being annoyingly difficult without actually understanding why people enjoy FromSoftware's games. Thankfully, I was so wrong, and Lies of P is truly special, and I'm not lying. When Neowiz released a demo, it surprised me, but I was still skeptical of the full release. Having now played the full game on both Steam Deck and PS5, I'm floored by how good Lies of P ended up being, and it has been super on Steam Deck for the most part. Until recently, there was a bug with the game that caused some flickering, but as of a recent update, it no longer is an issue in my testing.
Going into Lies of P without having seen many trailers, but having some experience from the demo paid off. I was regularly impressed with the level design (despite the poison swamp), enemy placement, boss design, and overall aesthetic in addition to the excellent combat. The game has seen patches pre-release and post launch with the latter even making some balance adjustments, but I'm confident in the game's quality now, more so than before, and definitely hope we see this team do more for the game.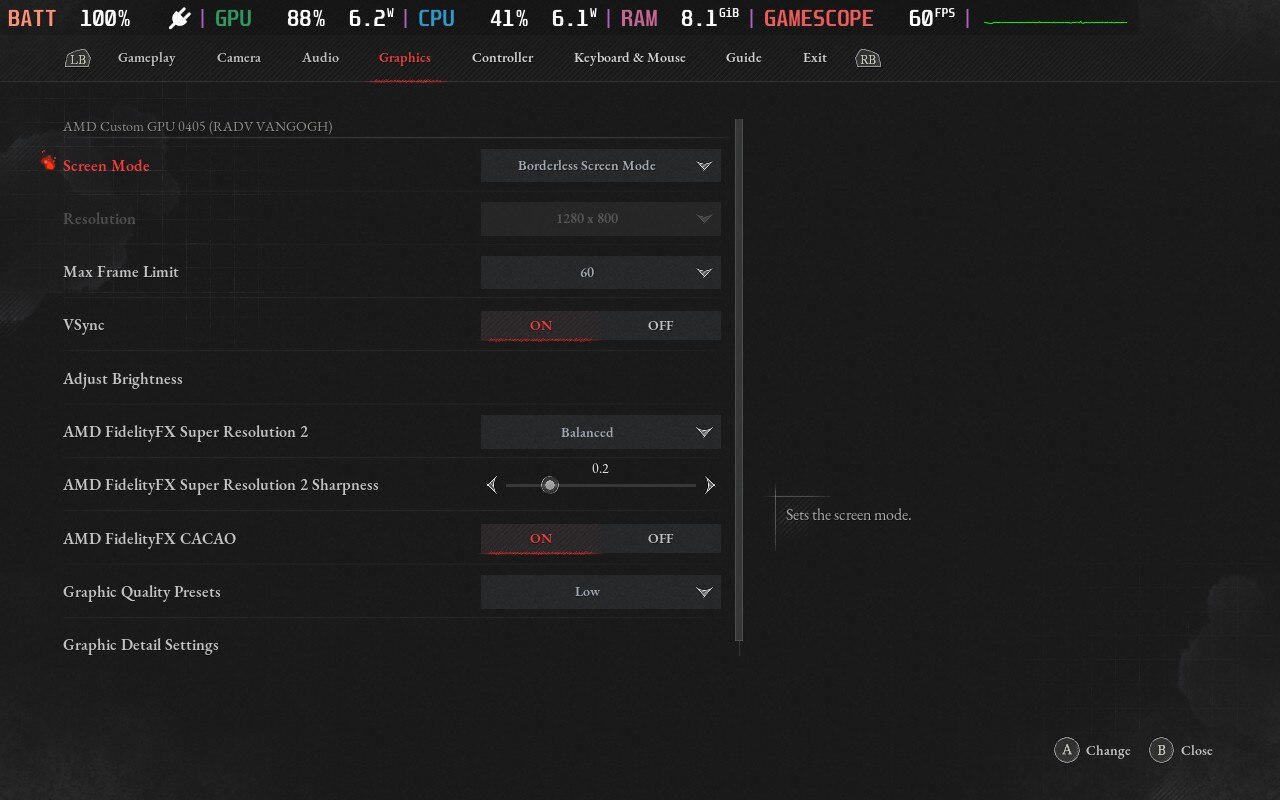 In a lot of ways Lies of P borrows and isn't afraid of showing its inspirations, but does enough to be worth playing on its own. If you dislike the Dark Souls games, this may not click for you, but if you do enjoy this, Lies of P is the closest to the original's quality and fun overall. It feels like a nice blend of Bloodborne, Dark Souls, and even Sekiro with a unique theme and polish. I've been a big fan of games that build over the Souls formula in their own way like Remnant II or the brilliant Nioh games, but Lies of P is the closest to an actual pure soulslike experience if you may.
On Steam Deck, Lies of P might fool you into thinking you can play the entire game at a locked 60fps, but I'd recommend locking it to 40fps with the 40hz display setting for a more consistent experience. You can also tweak it to look amazing with the detailed in-game settings. If you don't want to spend too much time on this, just go with the default but make sure the game is set to 60fps and your Steam Deck display to 40hz for the best result. It controls well, looks excellent, and frankly is shockingly good on the platform. It also has cloud saves, you know, something the actual Dark Souls games don't have on Steam for some reason. It also has native 16:10 support which is great on Steam Deck.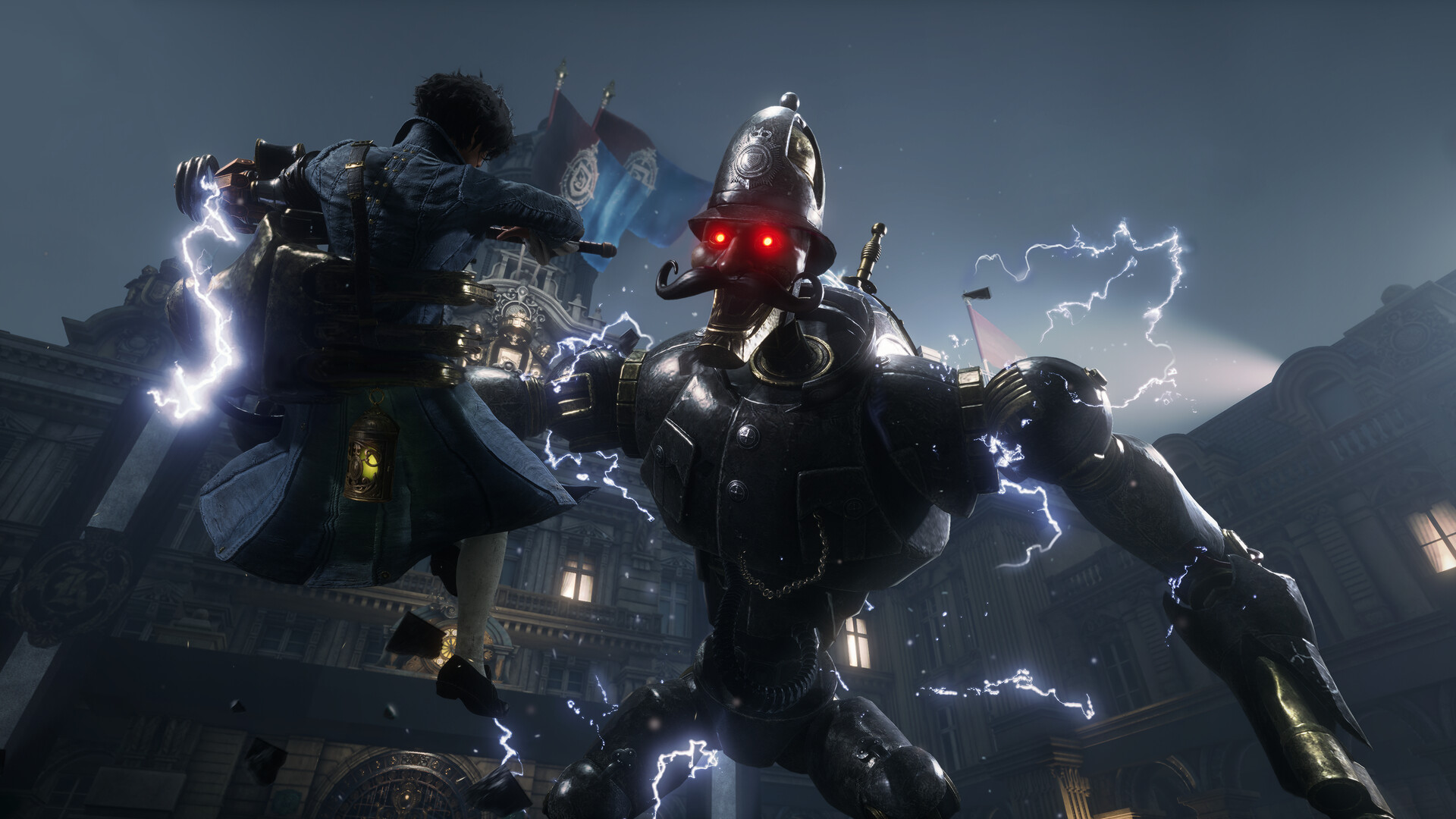 I also have been playing Lies of P on PS5. While performance isn't perfect in all of the visual modes, it felt and looked amazing in the 60fps mode on my 1440p display. It also makes good use of the PS5 controller and system features like Activity Cards. Neowiz and Round8 continue to impress, but it feels like more work should've gone into the 30fps and 40hz modes on PS5.
Lies of P feels like a greatest hits Souls cover album by a band that is amazing at improvising and making everything fit in perfectly. It feels like the closest you can get to an actual FromSoftware game by an external developer, and it is one of the best games of the year if you're up for the challenge. Lies of P is polished, fun, and punishing through its levels and bosses with a gorgeous aesthetic. I want to see this team tackle more themes like Pinocchio in the future because they nailed it here, and it feels so good on Steam Deck.
Lies of P Steam Deck review score: 4.5/5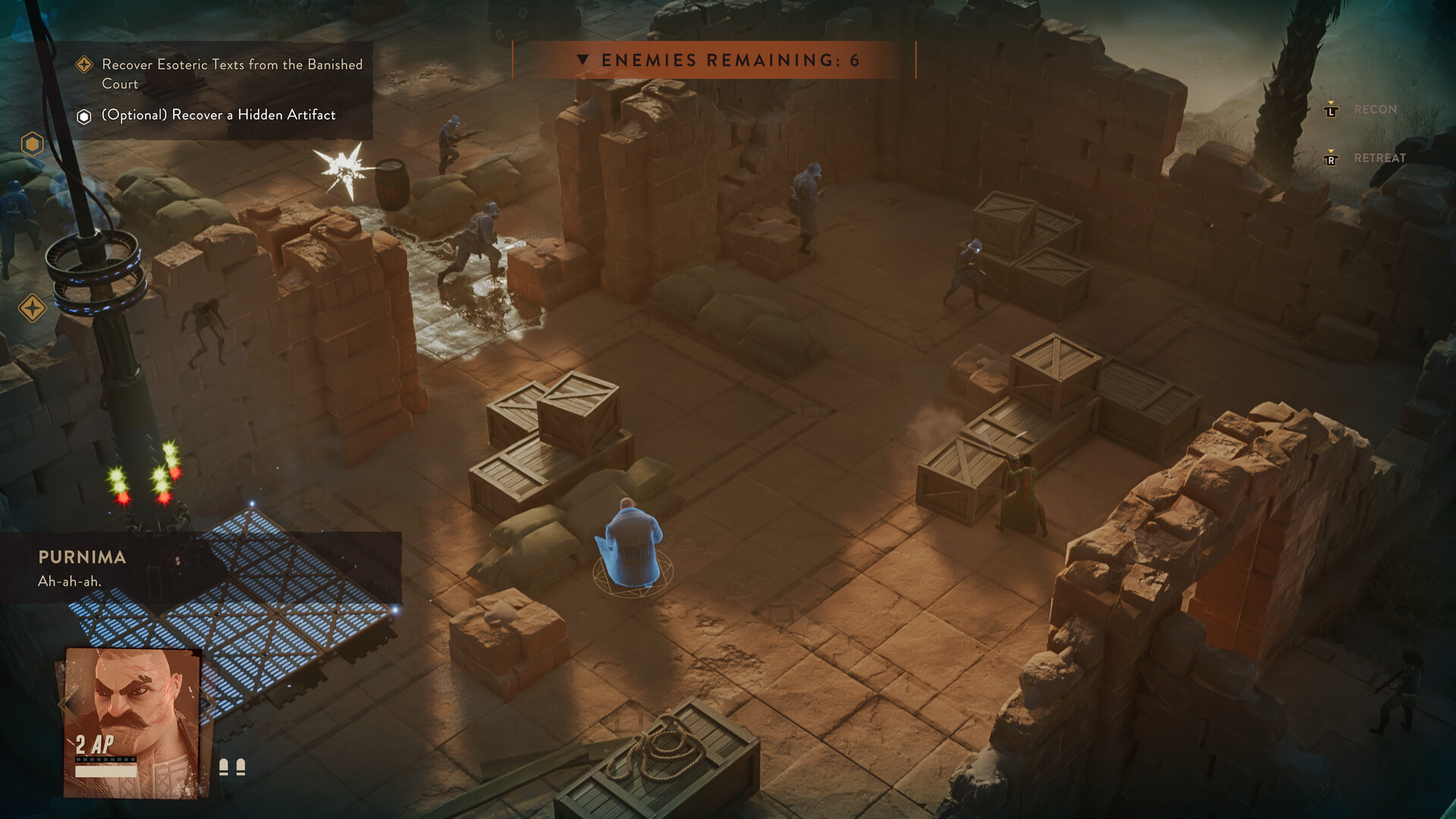 The Lamplighters League recently launched on PC and Xbox platforms, and it has been a joy to play on Steam Deck. The new turn-based tactical RPG from the developers of the awesome Shadowrun and Battletch games is stylish, ambitious, but a bit flawed technically in its current state. I've been playing it on Steam Deck pre-release, but also checked out the Xbox Series X version since launch day.
With its interesting setting, lovely aesthetic, sound design, and interesting blend of gameplay mechanics, The Lamplighters League should've been a home run. It unfortunately is held back by some technical issues and stealth implementation. In a lot of ways, it feels like The Lamplighters League has the potential to be truly special with some updates and quality of life improvements. Right now for its asking price, it feels a bit lacking. I hope the developers are able to work on it to have it reach its true potential.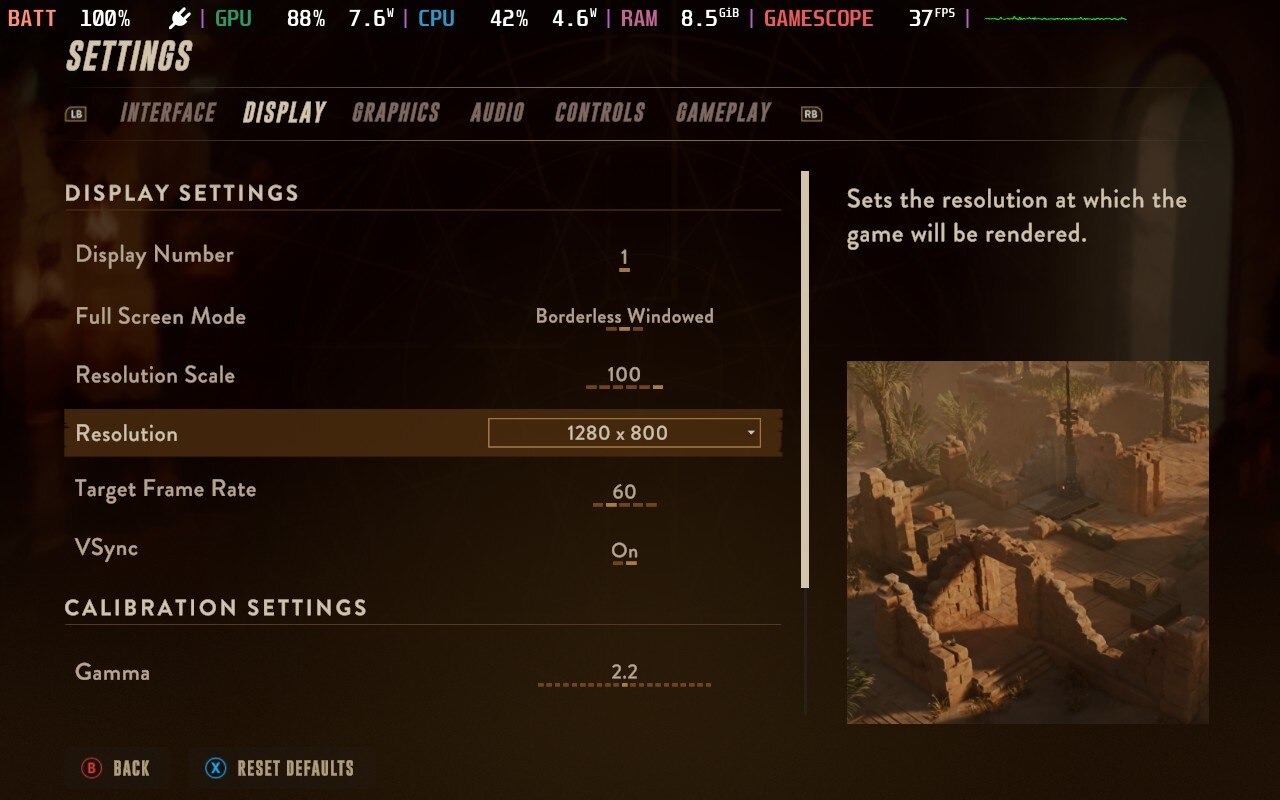 I usually prefer playing games like this on a portable, but since The Lamplighters League is also on Xbox platforms including Game Pass, I figured I'd try it there as well. I am not happy with how it is on Xbox Series X right now unfortunately. It feels like it needed a bit more time on the console because I've had almost no major issues with the game on Steam Deck in comparison.
The Lamplighters League has been Steam Deck Verified since before it launched, and it does play really well on the handheld. I tested it on the Steam Deck itself, and on my external monitor. I enjoyed it more handheld, with how the game is structured. Some of the text can be a bit small in handheld mode though. Barring that, it feels like a great fit for portable play, and I can safely recommend it on Steam Deck if you are planning on buying the game. The Lamplighters League also has 16:10 support.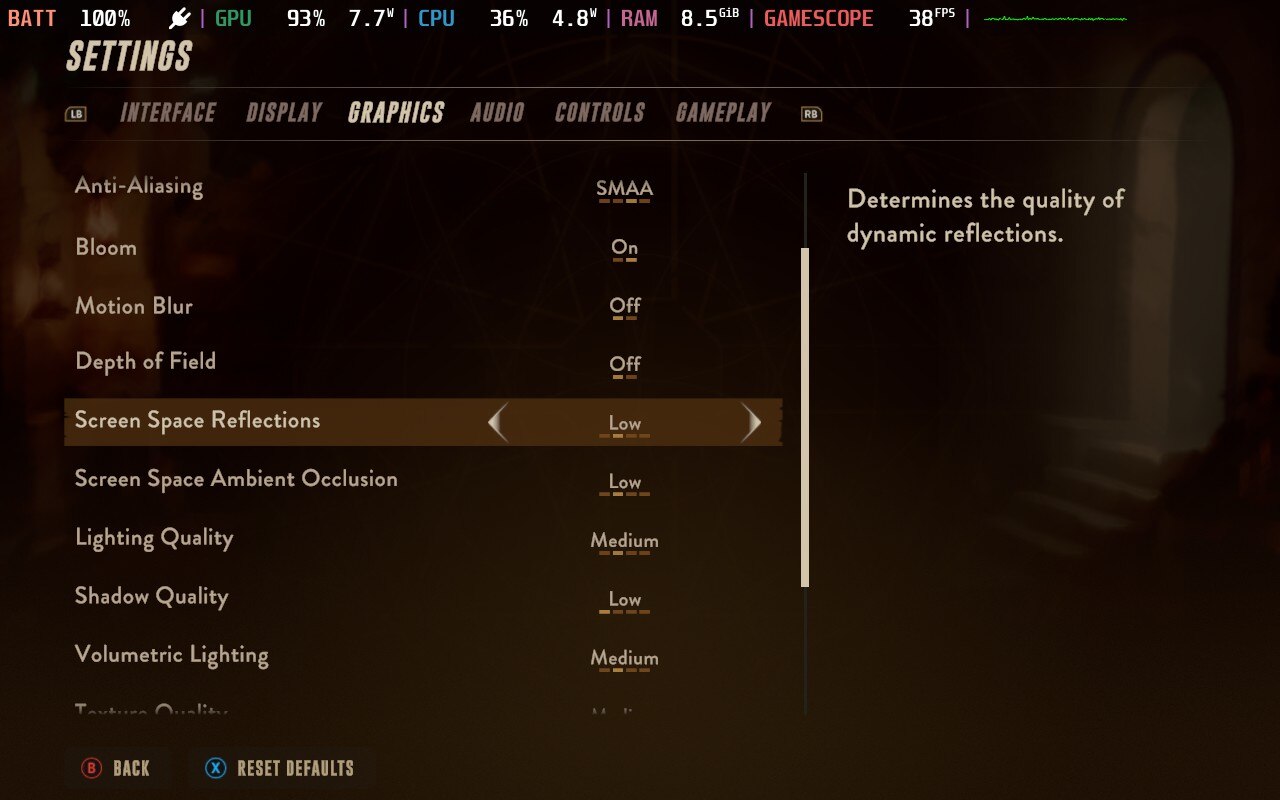 In its current state, I'm not happy about a new playable character being sold as paid DLC day one, but almost everything else The Lamplighters League does is very good. It has some camera issues in specific modes and I don't care for the stealth implementation, but I ended up enjoying my time with The Lamplighters League on Steam Deck quite a bit. I'd recommend getting it on sale if you aren't sure it is for you, but those who enjoy the developer's prior work will find something very interesting here.
The Lamplighters League Steam Deck review score: 3.5/5
Steam Deck Game Sales & Discounts
Nothing out of the ordinary this week, but I'd recommend checking out the Steam Next Fest demos and adding some games to your wishlist.
That's all for this week. As usual, you can read all our Steam Deck coverage here. If you have any feedback for this feature or what else you'd like to see us do around the Steam Deck, let us know in the comments below. I hope you all have a great weekend, and thanks for reading.