Another week, another Steam Deck feature. This week was surprisingly busy for Steam Deck and gaming in general with some amazing games getting Verified, massive new releases, one surprising patch that fixed a major issue in a recent game, a new Sonic game launching, and much more. If you missed my recent interview with the legendary Josh Sawyer about Pentiment (which is perfect on Steam Deck), read it here. Given the busy release season, there will likely be more reviews and impressions next week onwards. Let's get into this week's feature then.
News
Diablo 4 Now Available on Steam, and It Runs Great As Expected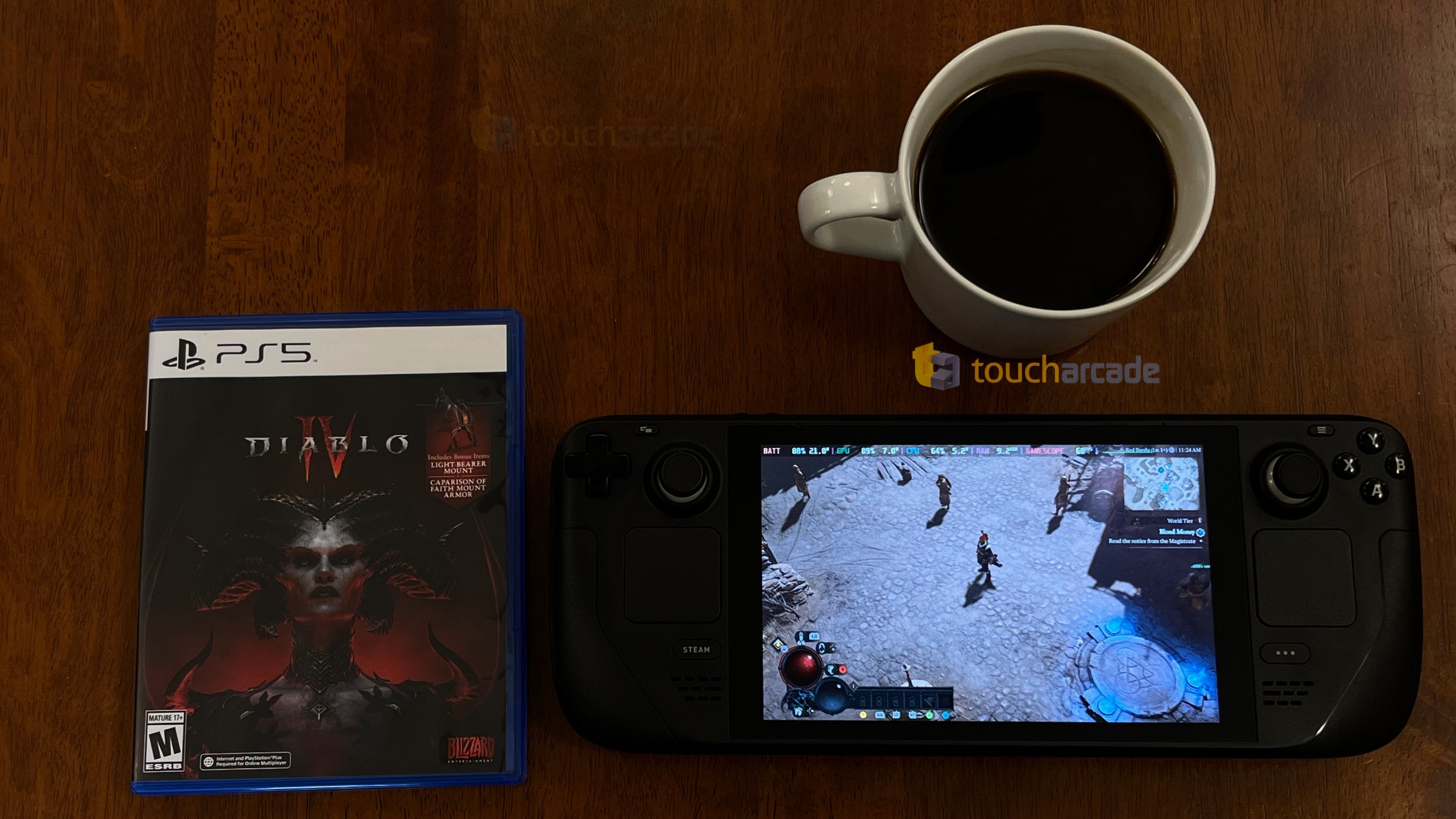 Following its announcement, and a delay by a few hours, Diablo 4 hit Steam with a 25% launch discount this week. The Season of Blood (Diablo 4's season 2) is also live on all platforms. Diablo 4 on Steam runs a bit better than it did when I played the Battle.net version a few months ago. This is likely thanks to Valve pushing out shaders for it. If you missed my original review of Diablo 4 (Battle.net version) on Steam Deck, read it here. You can grab Diablo 4 on Steam here. I'll be updating my review with more about the current state of the game in the near future. So far, it feels like now is a great time to get into Diablo 4 if you skipped the launch version. I've also been seamlessly moving between consoles and Steam Deck with my new seasonal character.
World of Horror 1.0 Is Now Available
World of Horror, a 1-bit horror game that has been in early access for a while now, finally hit 1.0 this week with a console launch coming next week. I've been playing this one a bit on Steam Deck, and it is surprisingly good. The developers of the game aimed to have it be a love letter to Junji Ito and H P Lovecraft. It sure is full of creative horror visuals. I'm looking forward to digging into it more next week when the Switch version launches. Barring one controller bug I ran into, it plays great on Steam Deck.
Steam Next Fest October 2023 Recap
Remember last week's Steam Next Fest with tons of demos and more? The GameDiscoverCo newsletter (that is essential to read if you care about Steam, gaming, gaming data, and more) by Simon Carless and Alejandro LL had two notable issues go out over the last few days. One was a recap of the Next Fest tracking which games got the most followers, and the other was one on the Steam Deck itself with estimations on total sales, the state of the playerbase, and a lot more.
Exoprimal Season 2 with Street Fighter 6 Collaboration Now Live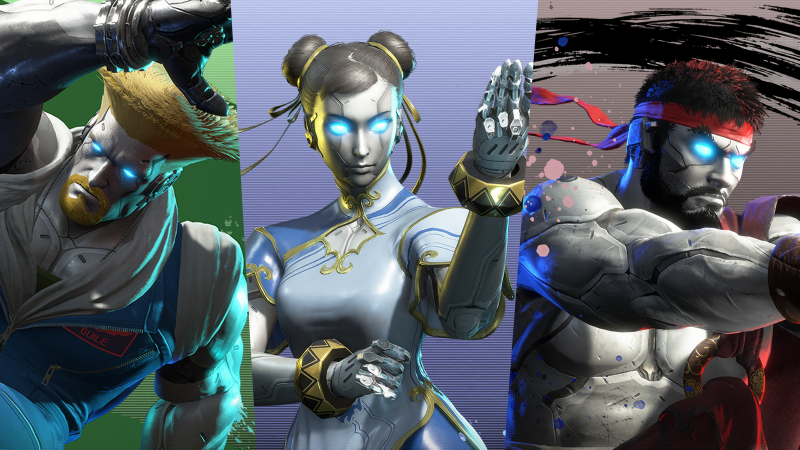 Exoprimal, one of my favorite multiplayer games in recent months, got a new free title update, Street Fighter 6 collaboration, new season, and more this week on Steam (plays great on Deck), PS5, PS4, and Xbox platforms. Right now, I'm annoyed at the lack of cross platform progression and parties. It has cross play for online which helps, but not being able to group up with friends is quite disappointing. Check out the update details here. My main save for Exoprimal is on PS5, but I do play it on Steam Deck and Xbox as well since I have friends on both platforms who want to group up.
Tony Hawk's Pro Skater 1+2 Patched for Steam Deck Offline Support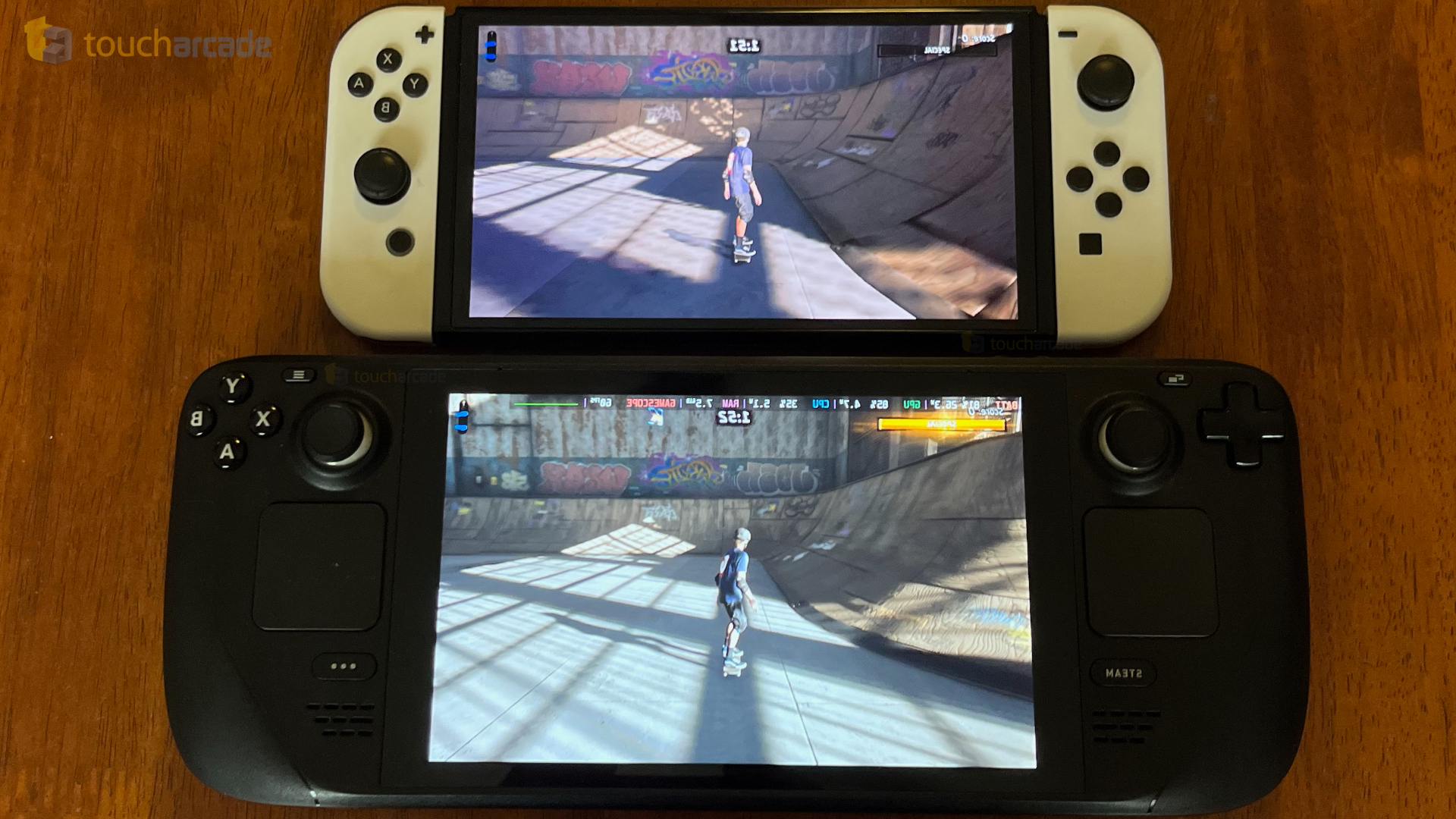 Last week, Tony Hawk's Pro Skater 1 + 2 hit Steam following its debut on PC a few years ago on the Epic Games Store. The game was marked as "Playable" by Valve for Steam Deck, but it required an internet connection for single player modes as well. I said I hoped it would be patched out, but didn't really expect any changes. It turns out, Activision actually patched it out, and you can play the game offline now on Steam Deck. It is unclear if this will be allowed on Windows as well, but Steam Deck owners can buy it without worrying about connectivity issues now.
Salt and Sacrifice Coming to Steam Next Month
Portable cooperation!#SaltAndSacrifice pic.twitter.com/7L7KvcvnL2

— Ska Studios (@skastudios) October 19, 2023
Ska Studios' Salt and Sacrifice debuted on PlayStation and the Epic Games Store, and it is finally coming to Steam and Nintendo Switch next month on November 7th. I played and enjoyed the original Salt and Sanctuary quite a bit on Switch, and this souls-like action RPG with co-op support is on my radar for next month on both Steam Deck and Switch. In fact it seems like it might even be Steam Deck Verified or just play great there going by the Tweet linked above.
Persona 5 Tactica New Game Plus Details and Persona 3 Reload Trailer
Atlus had a double dose of Persona news this week as well. Persona 3 Reload, the remake of the amazing Persona 3, has a new behind the scenes trailers featuring the new voice cast. Persona 3 Reload launches in February 2024. Persona 5 Tactica, due next month, revealed New Game+ details. New Game Plus carries over Compendium, unlocked fusions, money, weapons, and more. You can use this to complete the Persona Compendium or replay the game on a harder difficulty. I'm looking forward to both of these releases.
New Steam Deck Verified & Playable games for the week
Monster Hunter World: Iceborne, one of my favorite games of all time, is finally Steam Deck Verified. While my main save is on PS4 (and PS5), I've played a ton of Monster Hunter World: Iceborne on PC, and I redownloaded it to see how it feels on Deck now. The new update that arrived a few days ago makes it so the keyboard is invoked correctly, and the game runs really well on the system. If you ever wanted to get into Monster Hunter, Iceborne and World are the way to go on PC. Square Enix's upcoming Star Ocean 2 remake, Star Ocean The Second Story R, is also Steam Deck Verified thanks to TouchArcade reader Mor (who is also a part of The GameDiscoverCo newsletter linked above) for letting me know about this one.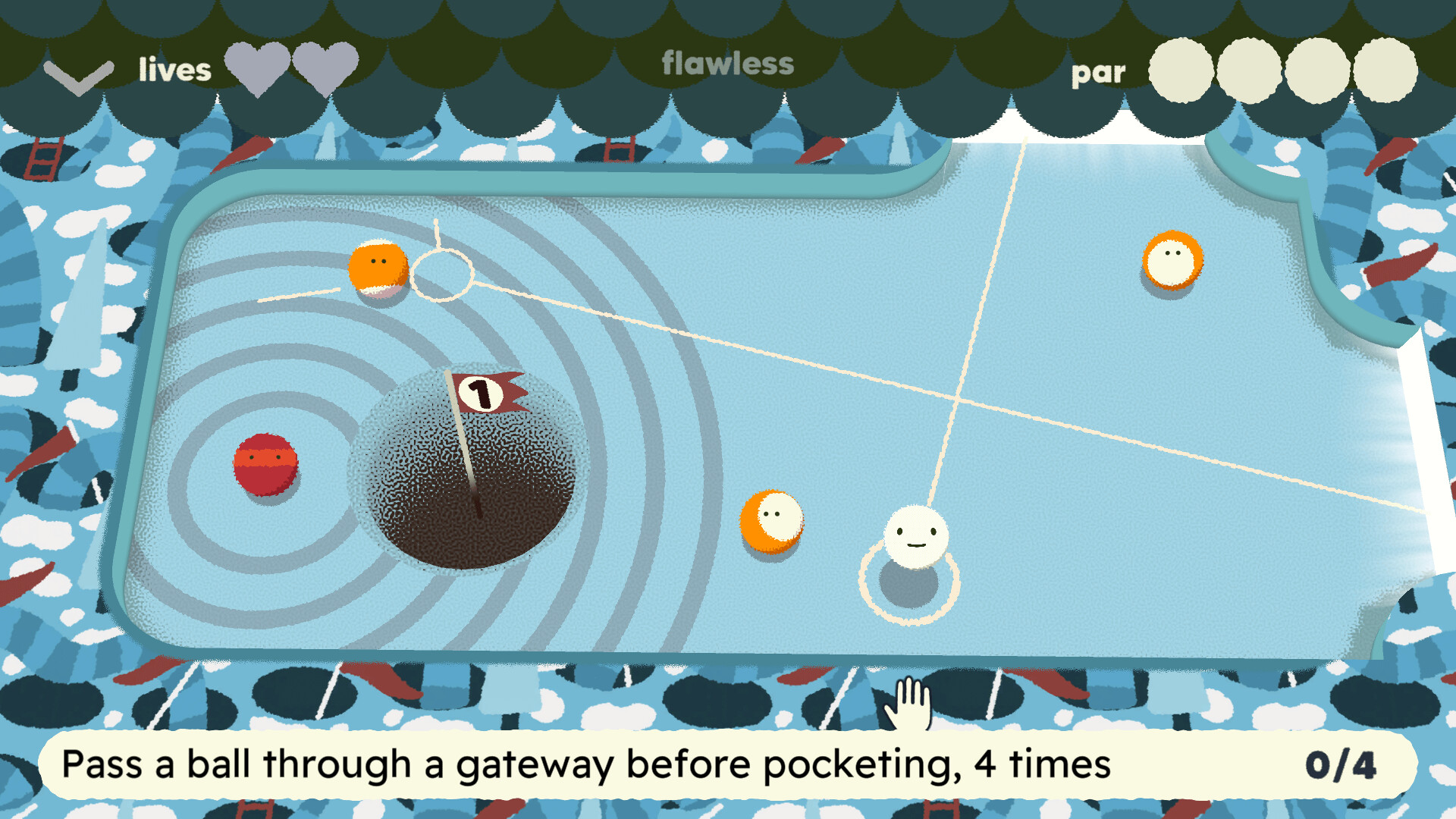 Barring those two, we have subpar pool which was recently released, and South of the Circle both Verified as well. Check them out on Steam here and here. On the Steam Deck Playable side, Devolver Digital's recently released Wizard with a Gun and Sega's recently released Endless Dungeon that are both great games, have been marked as Steam Deck Playable by Valve.
Steam Deck Game Impressions & Reviews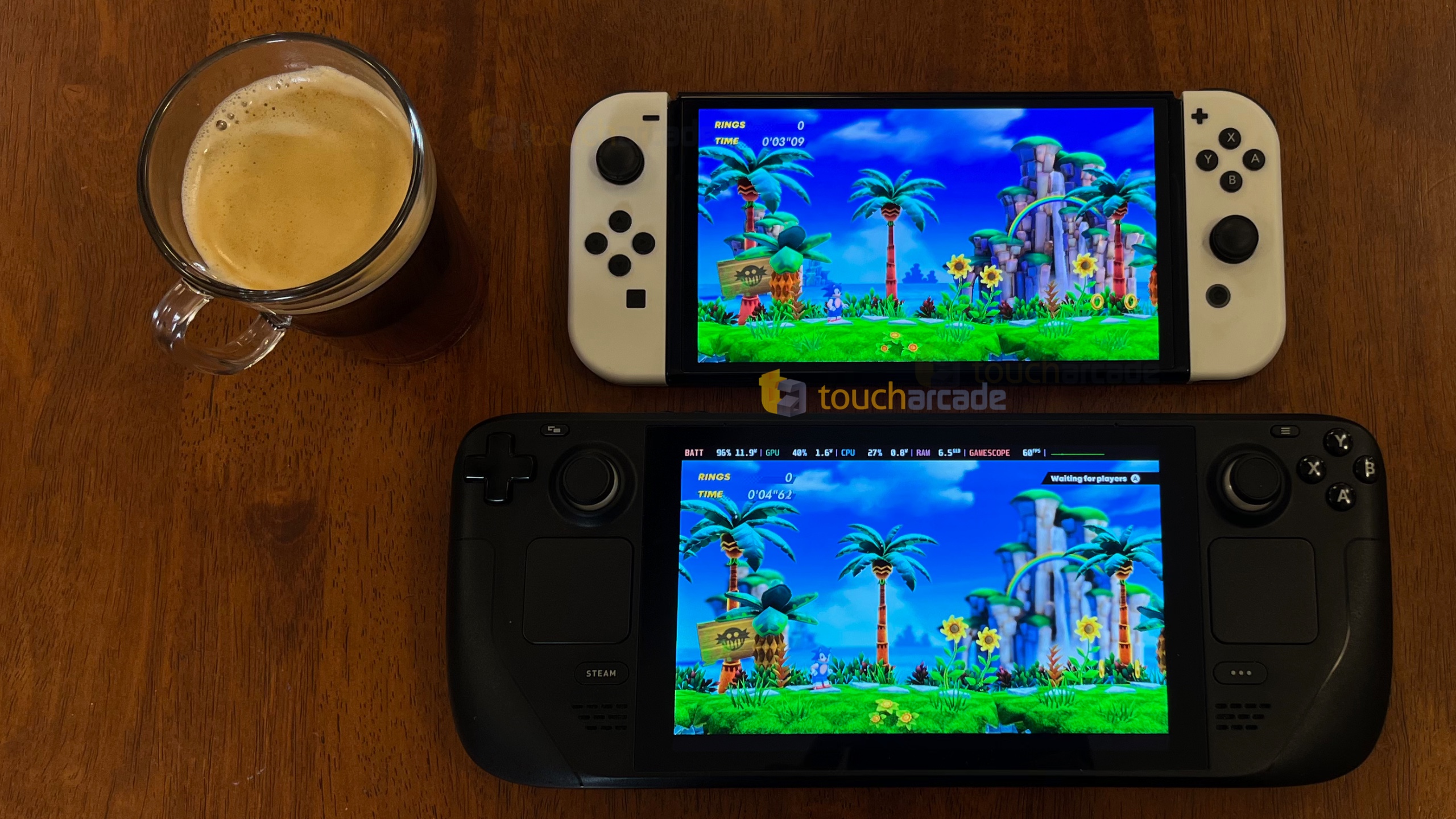 I've been playing Sonic Superstars on PS5 thanks to an early code from Sega, but was waiting for access to the Switch or Steam (Deck) versions before covering here. While Shaun will be doing a full review of the Switch version in the near future, I've now played Sonic's newest 2D game on PS5, Switch, and Steam Deck. There's a lot I like about it, and also some annoying things. I'll be focusing on the Steam Deck version and platform differences here.
After playing Sonic Superstars on PS5, I was curious about how it would feel on Switch. I expected it to be good on Steam Deck, but the Switch version running as well as it does was a surprise. Sure there are visual cutbacks, but it still feels good to play. The load times are really my main complaint alongside how it looks docked. For portable play, Sonic Superstars is very good on Switch.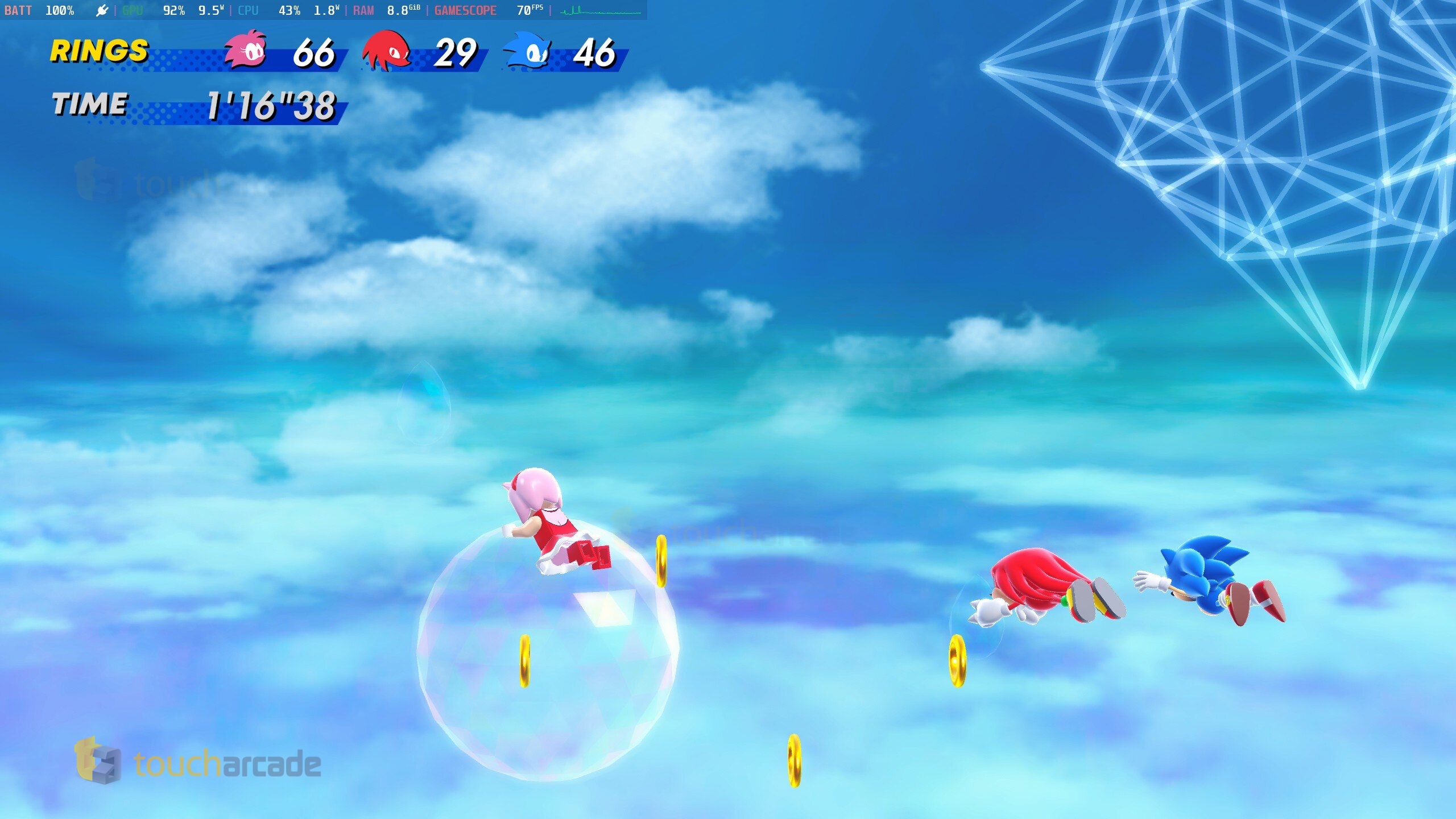 Moving to Steam Deck, Sonic Superstars doesn't support the full 16:10 aspect ratio, but it plays almost perfectly. I say almost because you are prompted to use an Epic account on booting up the game. You can't actually close this prompt easily, and need to use the virtual mouse to do it. This is quite annoying. Sega said it will address this in some way, but right now, it is my only complaint with the game on Steam Deck.
Visually and performance wise, Sonic Superstars runs great. I even tested it on a 1440p display, and it ran without issues. I also played with a friend in the US over Remote Play Together on Steam Deck, and we had a ton of fun during my testing. Right now, Sonic Superstars is marked Steam Deck Playable by Valve. I don't think it should be Verified until that annoying Epic prompt is removed though. The PC port doesn't have too many options, but I appreciate being able to force it to display PlayStation button prompts even on Steam Deck. Sega has been allowing this in many recent games, and I always like having control over button prompts.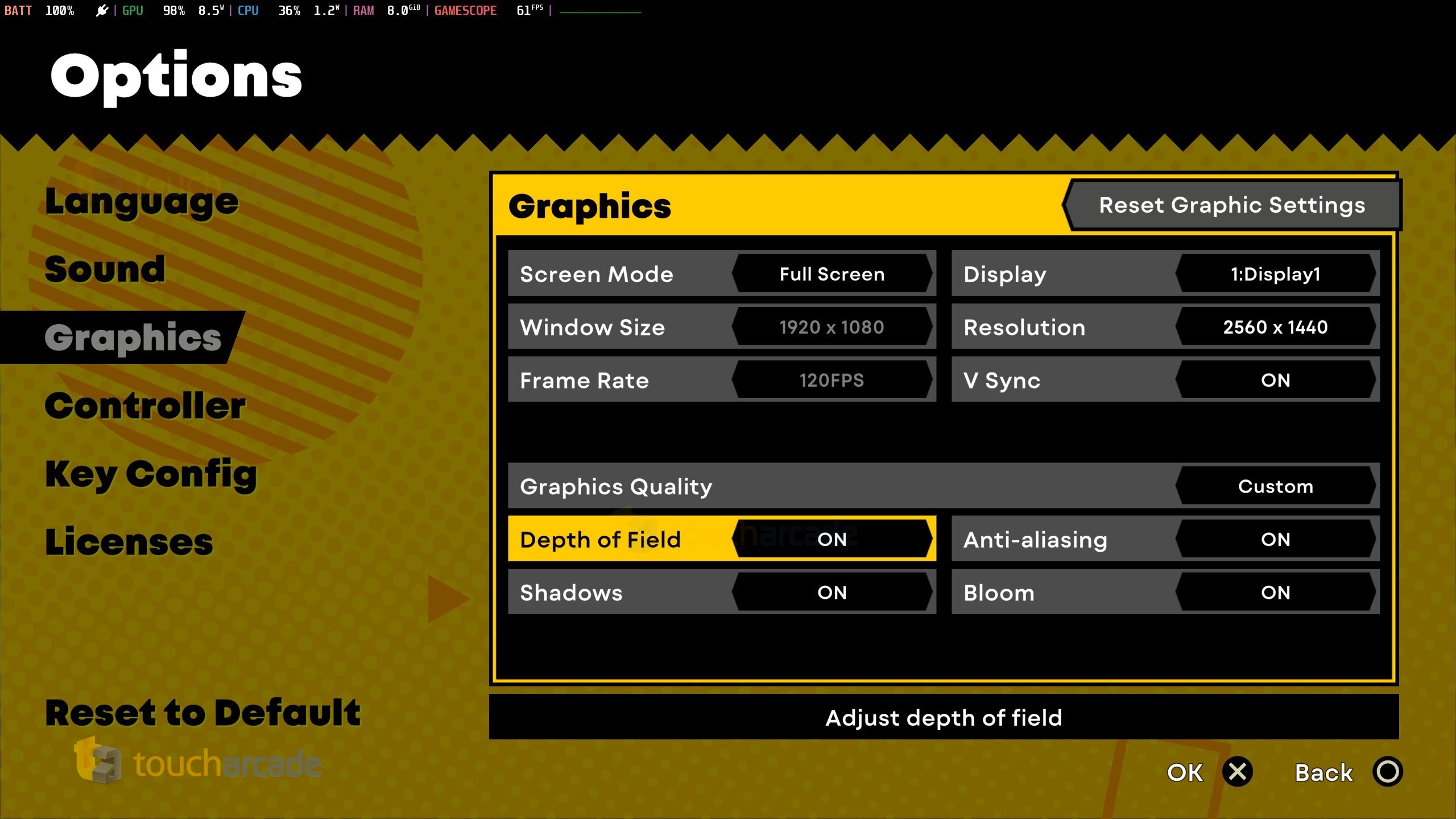 If you were hoping to play Sonic Superstars, right now it feels great regardless of what I play it on. I definitely enjoy it most on Steam Deck and Nintendo Switch in handheld mode though. Stay tuned for Shaun's full review of the game as well.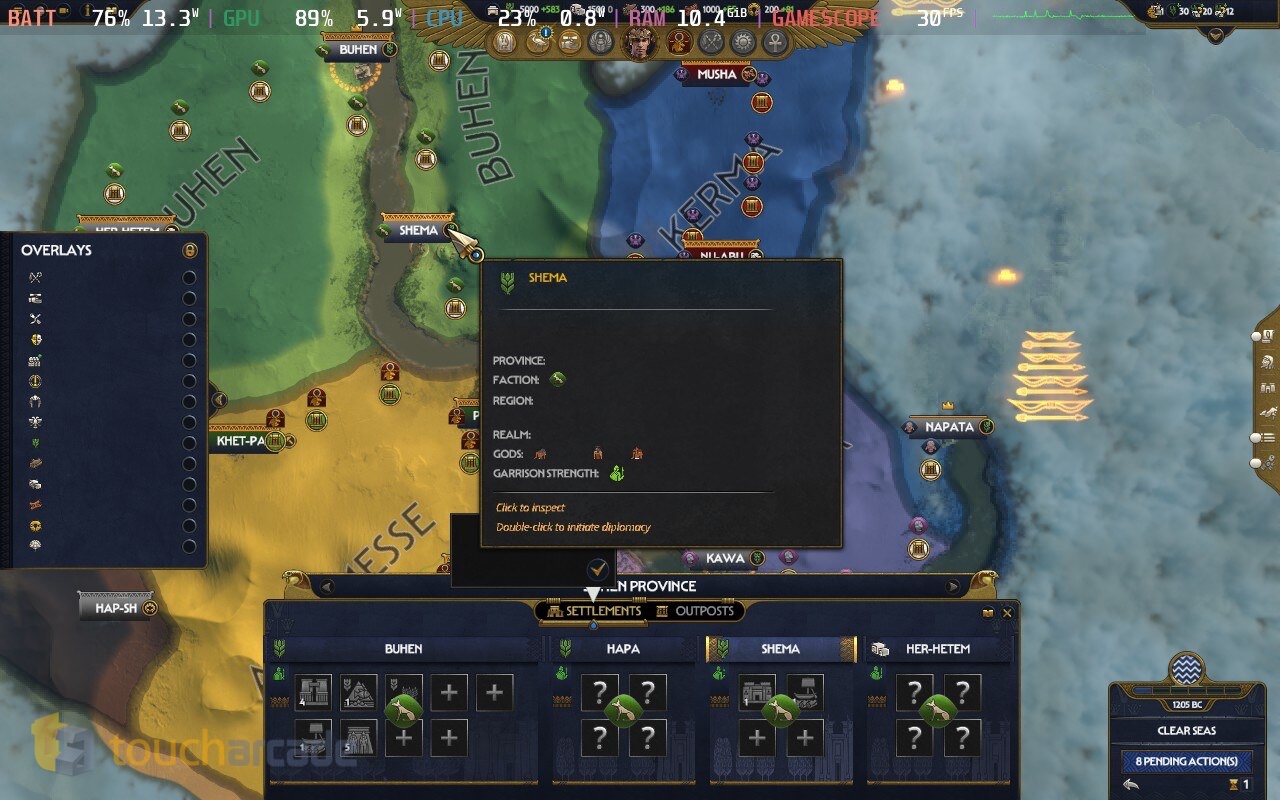 Another Sega game in this week's Steam Deck round-up? Yes. Total War: PHARAOH recently released and while it isn't a game many would play on Steam Deck, I've been a big fan of the series for a few years now, and I wanted to see if the newest entry was even playable on Deck. Well, it is playable, but I wouldn't recommend getting it for Steam Deck right now. I'm still playing through the game on my MacBook Air (thanks to a nice conversion from Feral Interactive), but the game currently doesn't display most fonts on Steam Deck. The game itself boots up and you can download a community layout for controls, and it works well, but without fonts I wouldn't recommend getting Total War: PHARAOH on Steam Deck right now. I will be revisiting this once the font issue is fixed by either Valve or Sega in the future.
Steam Deck Game Sales & Discounts
There are three notable events going on right now on Steam, but one of them doesn't really have much discounted. the Roguelike Celebration 2023 has some great games featured but not too many discounts. Check it out here. If you're looking to get into Muv Luv, a new sale is on for the complete franchise here. The Jackbox Party franchise is also discounted on Steam here if you're after some great party games.
That's all for this busy week. I have quite a few Steam games to review in the coming weeks, so look forward to them. Some boomer shooters as well. As usual, you can read all our Steam Deck coverage here. If you have any feedback for this feature or what else you'd like to see us do around the Steam Deck, let us know in the comments below. I hope you all have a great weekend, and thanks for reading.