Welcome to our newest Steam Deck Weekly feature where I cover news, reviews, sales, newly Verified games, and more. While last Friday's feature didn't happen on Friday because of Realms Deep over the weekend, this feature will likely stick to a weekly one each Friday covering all things Steam Deck that happened during the week. This week has seen a few notable games get Steam Deck Verified, two upcoming games I'm excited to play on Steam Deck get new trailers, Diablo 4 get announced for Steam (!), and also reviews and impressions of Resident Evil 4 – Separate Ways, Ion Fury: Aftershock, and Overwatch 2 on Steam Deck. Let's get into it then.
News
Proton 8.0-4 Now Available
Proton 8.0-4 is now released! pic.twitter.com/eGoDi6qxjD

— Pierre-Loup Griffais (@Plagman2) October 6, 2023
Valve has pushed out a new update for its Proton. Through this release, many games that were previously only playable through Proton Experimental are now playable through the default Proton release. This version of Proton also has tons of fixes for specific games all highlighted in the Tweet above from Valve's own Pierre-Loup Griffais.
Diablo 4 Is Coming to Steam on October 17th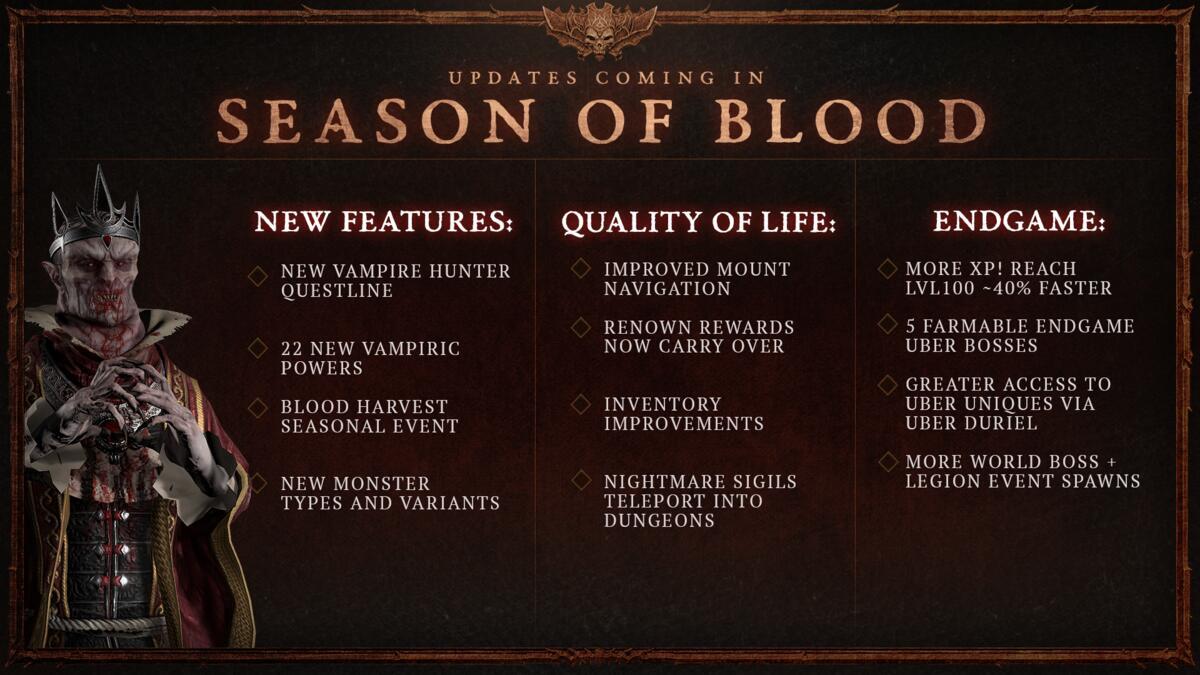 Well that was quite surprising. After Overwatch 2 hit Steam, I figured Diablo 4 would follow at some point, but didn't think it would be this soon. Either way, Blizzard announced that Diablo 4 is coming to Steam on October 17th when the Season of Blood (Diablo 4's season 2) launches on all platforms. Diablo 4 will support cross progression and such on Steam just like Overwatch 2 does. I'm looking forward to playing it in an easier way on my Steam Deck now. If you missed my original review of Diablo 4 (Battle.net version) on Steam Deck, read it here. You can wishlist Diablo 4 on Steam here.
New Persona 3 Reload and Persona 5 Tactica trailers
Atlus released two trailers this week for its upcoming Persona games. Persona 5 Tactica, the upcoming tactical RPG spin-off, introduces more characters ahead of its release next month on all consoles, Xbox Game Pass, and Steam. The new gameplay trailer showcases Ryuji, Ann, Yusuke, Makoto, and Haru alongside their Personas. Persona 5 Tactica launches on November 17th worldwide.
Persona 3 Reload, the full remake of Persona 3, is due February 2024 for PC and all consoles barring Nintendo Switch. The new trailer focuses on the protagonist who is voiced by Aleks Le (Beast Mode Baby). Persona 3 Reload continues to look stunning, but I'm not sure I'm feeling the new opening song vocals for this remake. Persona 3 Reload launches on February 2nd, 2024 for Steam, Xbox Game Pass, Xbox consoles, and PlayStation consoles. Atlus will be releasing new trailers each week now.
Tony Hawk's Pro Skater 1 + 2 Launches on Steam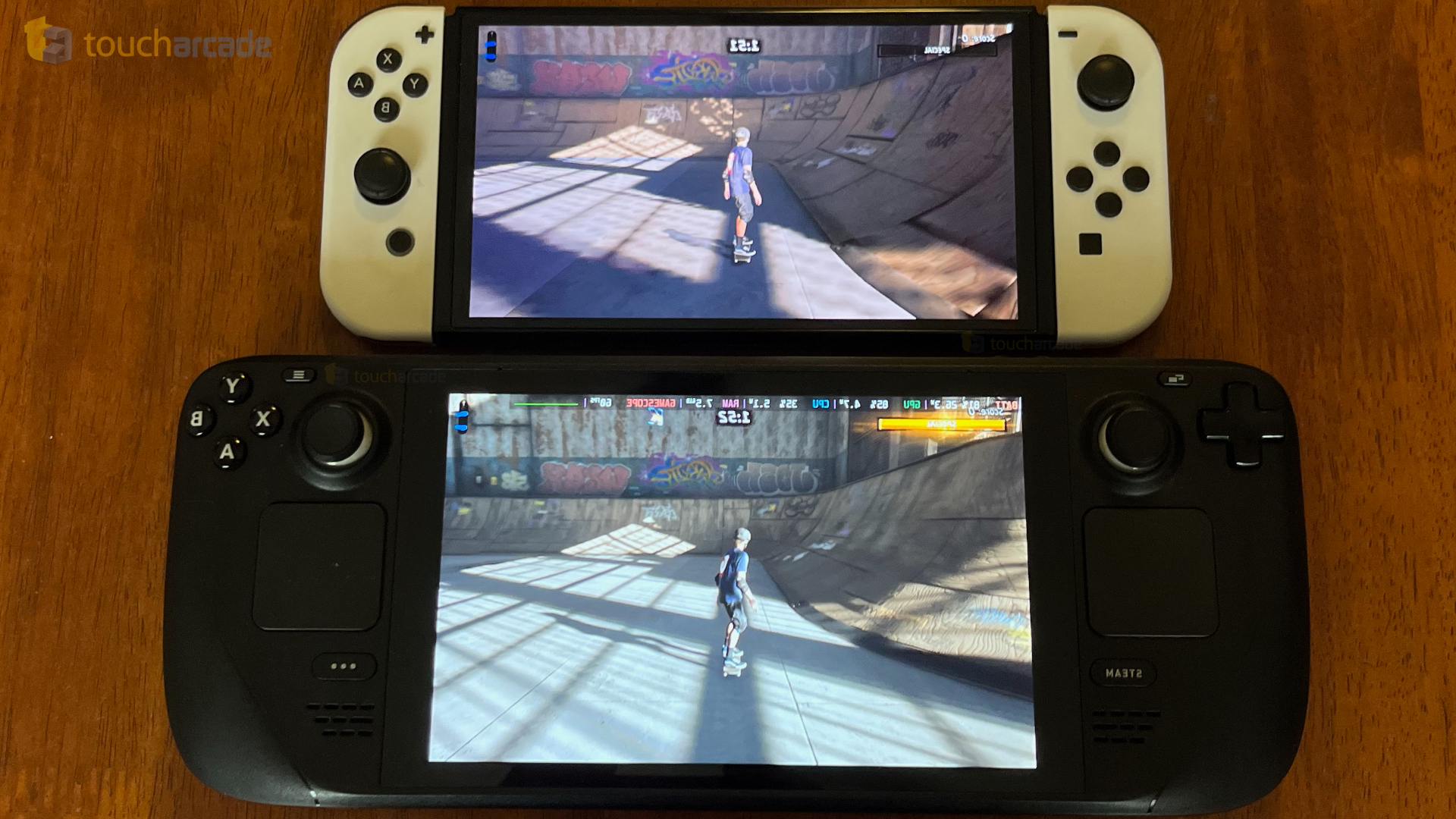 Tony Hawk's Pro Skater 1 + 2 debuted on PS4, Xbox One, and the Epic Games Store a few years ago. Since then it was brought to PS5 and Xbox Series X|S. It then hit Nintendo Switch. Years later, it was finally released on PC via Steam with a limited launch discount for the Tony Hawk's Pro Skater 1 + 2 Digital Deluxe and Standard Editions. Check it out here on Steam. The game has been marked as "Playable" by Valve for Steam Deck, and while I've not had any issues so far, it requires an internet connection for single player modes as well. Hopefully this can be patched out.
New Steam Deck Verified & Playable games for the week
In my recent Fate/Samurai Remnant interview with Director Ryota Matsushita, I commented on how good the game felt on Steam Deck. He told me there wasn't enough time to get Verified then, but the game is now Steam Deck Verified. Fate/Samurai Remnant is one of Omega Force's best games. Look forward to Shaun's thoughts on the Switch version in the future, but I love it on Steam Deck and PS5.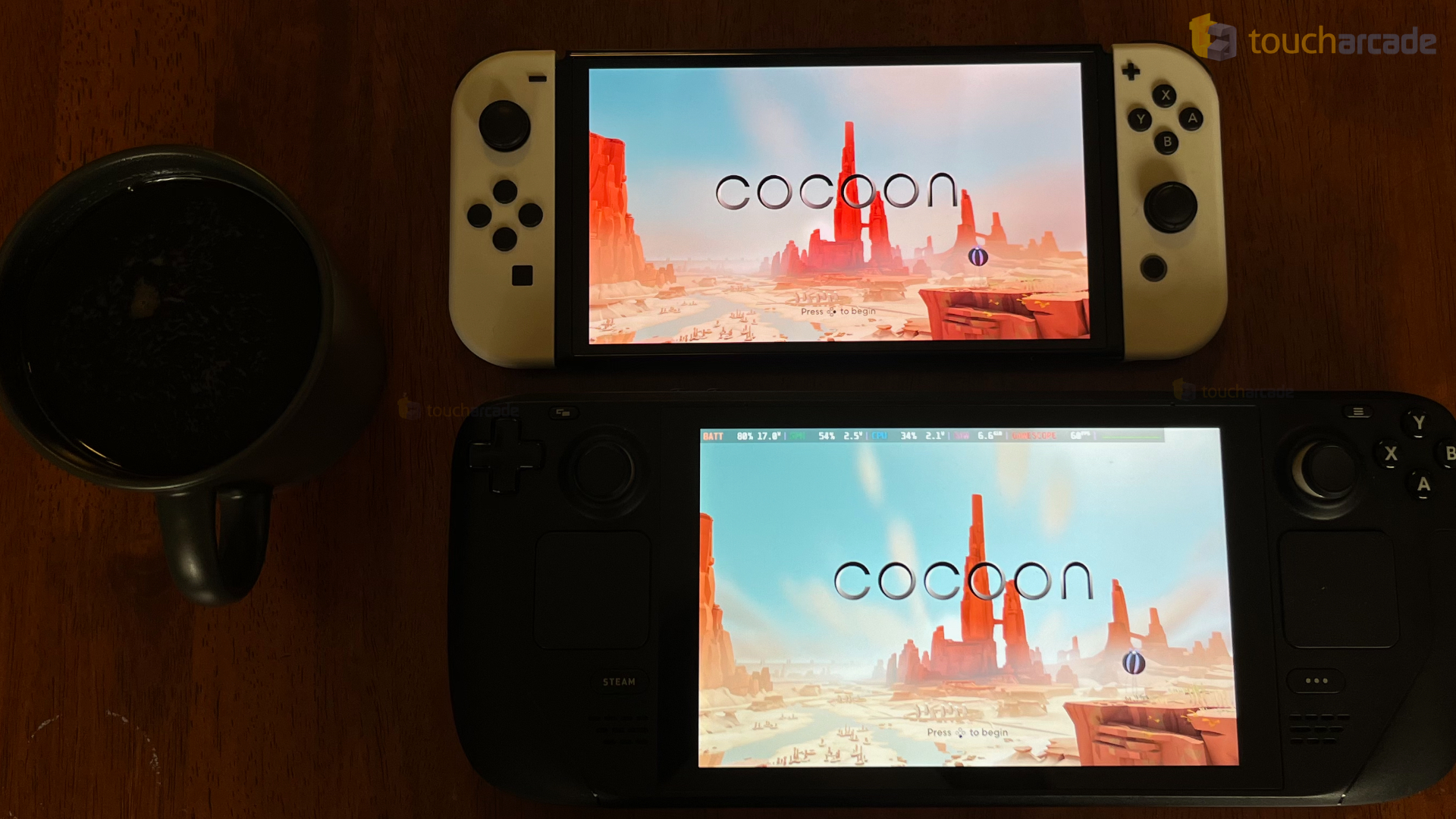 The second notable Steam Deck Verified game is Annapurna Interactive's Cocoon. I haven't finished it, but it has been really amazing so far on both Switch and Steam Deck. The final notable Steam Deck Verified addition is Touhou Artificial Dream in Arcadia, a first person dungeon crawler, where you play as Sumireko. It plays a lot like older Shin Megami Tensei games, and I cannot believe how good it is. This is easily one of the best surprises of 2023, and a joy to play on Steam Deck.
Impressions & Reviews
Resident Evil 4 – Separate Ways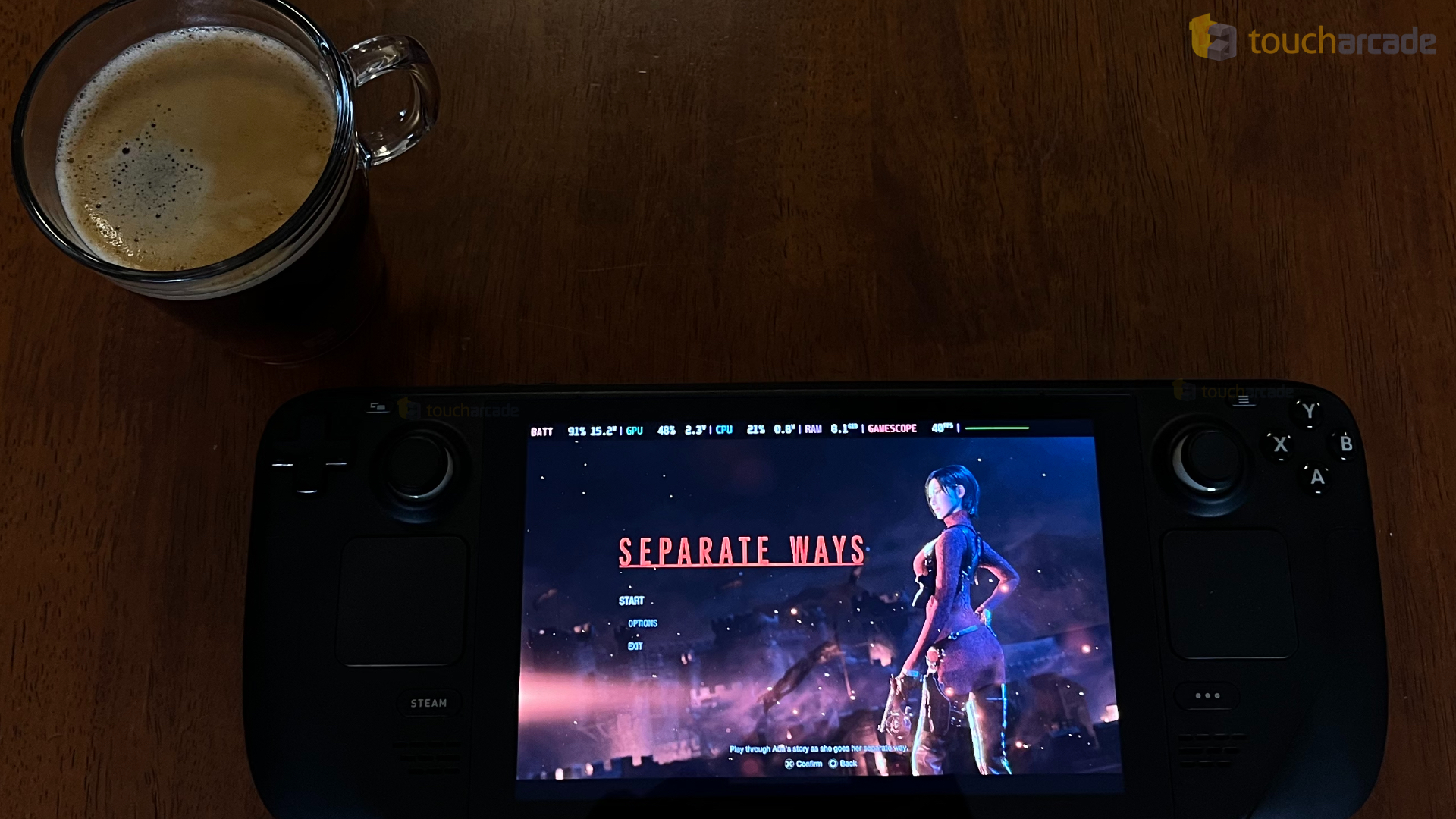 I already reviewed Resident Evil 4 remake on Steam Deck earlier this year, but I was curious to see how Capcom would handle potential DLC for it and to see if any major updates released. Fast forward to today, Resident Evil 4 – Separate Ways has been released, and it is an essential expansion featuring the amazing Ada Wong delivering one of Capcom's best DLC releases in years. I've been playing it on Steam Deck and consoles to also check out the current state of the game.
For a $10 DLC pack, Resident Evil 4 – Separate Ways is much longer than I expected. There's no padding here either, just a quality campaign with an alternate perspective for the main story and superb gameplay. My only complaint from this DLC is that some locations in boss battles could've been better designed. Unlike the original where Resident Evil 4 – Separate Ways felt like a nice bonus, the DLC in this remake is a true expansion and shockingly good value. Expect to take six or so hours to beat Resident Evil 4 – Separate Ways and more if you want to see everything it has to offer. This campaign can be accessed from the main menu at any time, but you should only play it after finishing Resident Evil 4 remake.
Resident Evil 4 remake was amazing on Steam Deck, and since launch it has been Steam Deck Verified, and now has the Resident Evil 4 – Separate Ways campaign that also plays great on the handheld. There isn't much else to say for this campaign's performance that wasn't already covered in the main game, but I'm curious to see how it will scale when it launches on iOS, iPadOS, and macOS in the future.
This DLC also sets up a potential Resident Evil 5 remake that is interesting to speculate about given how Capcom has been approaching these re-imaginings and remakes. Looking at the current state of the game, I'm glad Capcom fixed the image quality issues on the Xbox Series X version. Now both Xbox Series X and PS5 provide excellent versions of Resident Evil 4 remake and the Separate Ways expansion, and there's also a great way to play it on the go through Steam Deck. Just keep in mind that there is no gyro support on Xbox, but the option is available on PS5 and Steam Deck.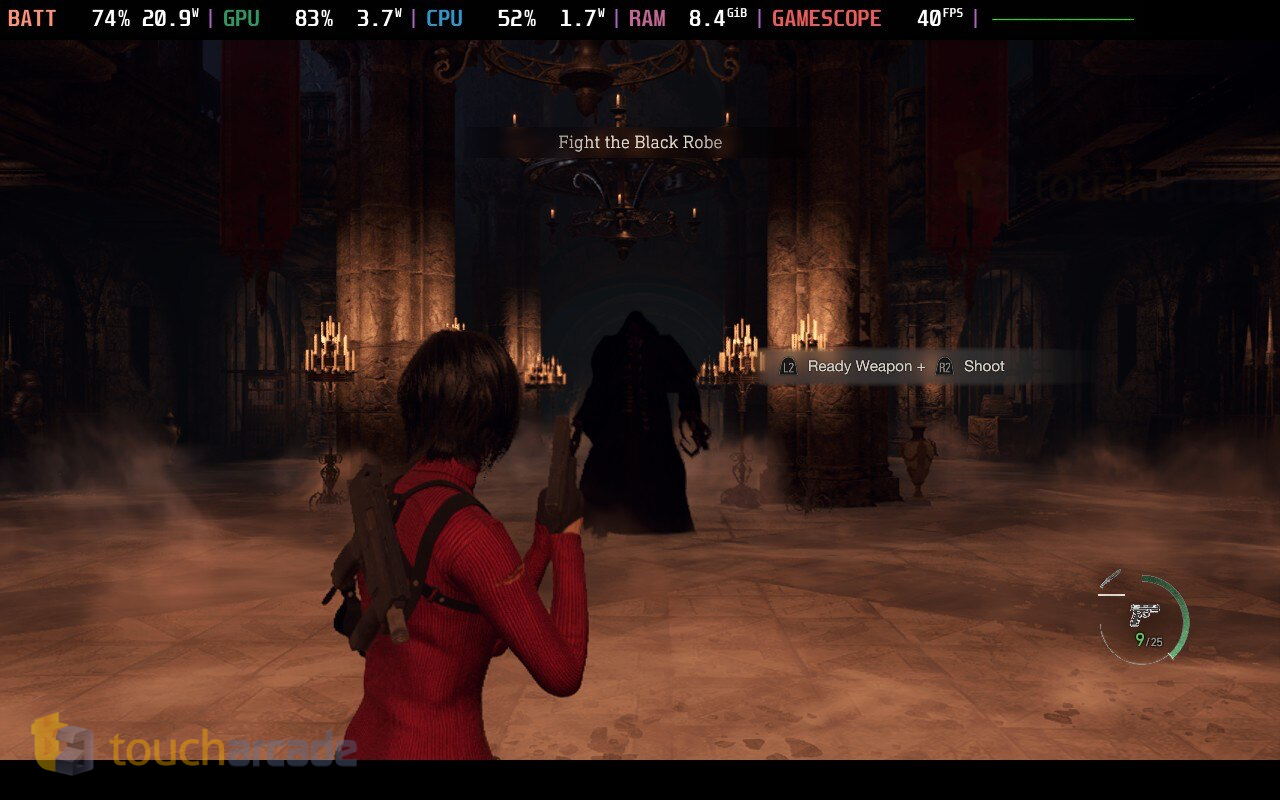 If you already own Resident Evil 4 remake, the Separate Ways expansion DLC is essential. It is honestly one of the best value and quality DLC releases we've seen from Capcom in a long time. If you don't own Resident Evil 4, now is a great time to play one of Capcom's best remakes, and experience this incredible expansion. With the game and expansion, Capcom has delivered something beyond incredible for horror and action game fans.
Steam Deck Review Score: 5/5
Overwatch 2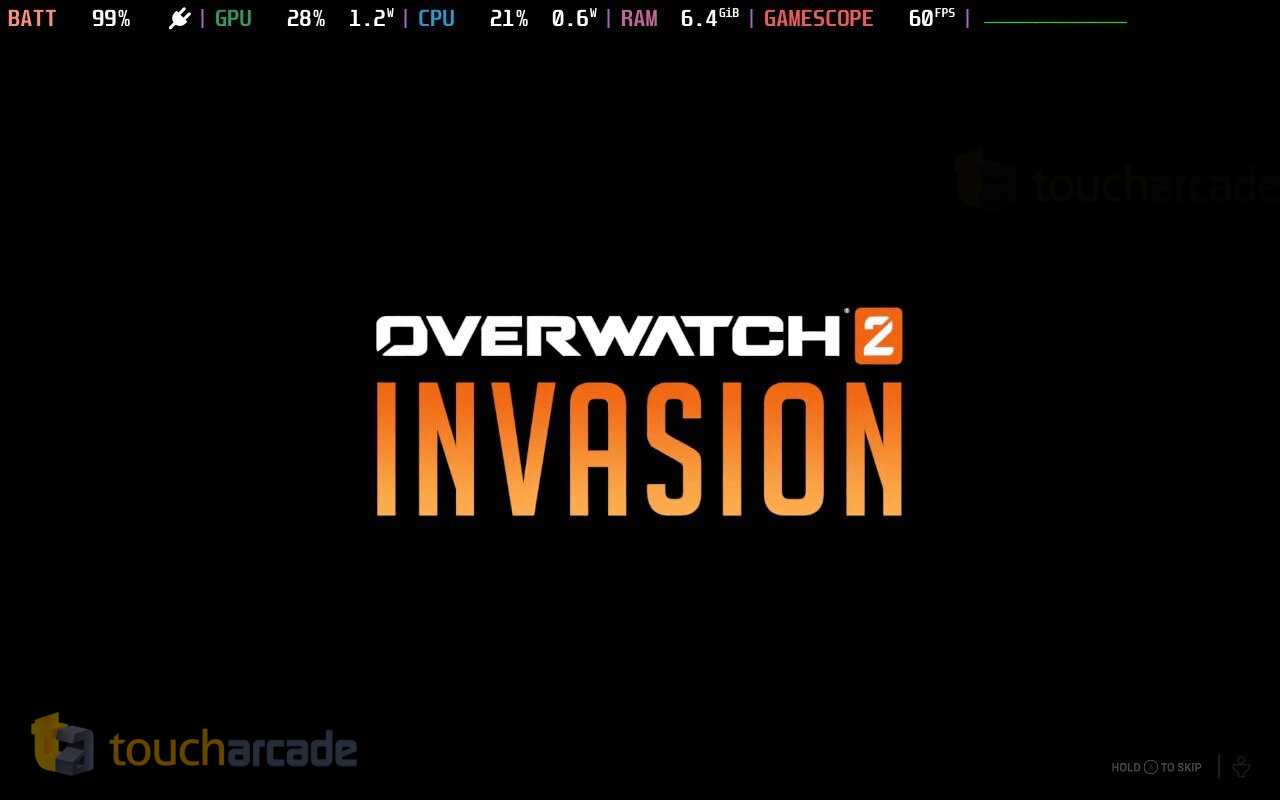 The original Overwatch remains one of my most played games ever. I ended up buying it on PS4 and eventually playing it on every platform over time and enjoying it a lot. I drifted away from it later on, but was still excited for Overwatch 2 when it was announced. Overwatch 2 sporting cross progression and cross play meant I'd be playing it more, and that's exactly what happened for a few months on PS5, Xbox Series X, and Switch. Fast forward to today, Overwatch 2 is on Steam as Blizzard's first Steam release, and it even has some PvE content. This was a good excuse to revisit it and see if it is easy to recommend to new players and what the state of the game is right now. Overwatch 2 has currently been marked as "Playable" on Steam Deck by Valve.
Overwatch 2 on Steam Deck runs and plays brilliantly. I had no issues playing it on Steam Deck at 60fps with few drops in early matches around launch. The game scales very well on Deck and it even supports 16:10 gameplay. I tested the Invasion story missions with a friend of mine in the UK and thought they were good, but should've had more variety. Right now, you need to buy the Invasion bundle on Steam to have permanent access to this set of story missions.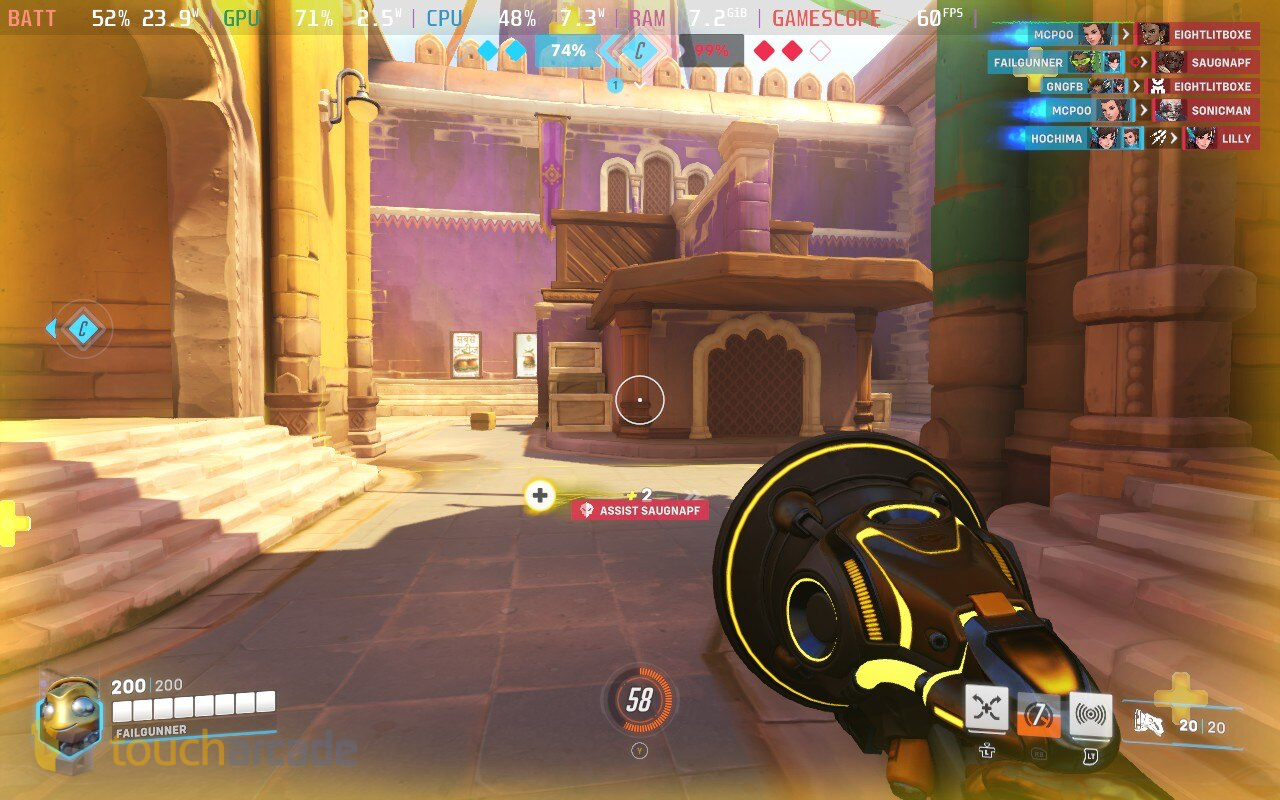 Barring the story missions, Overwatch 2 will be getting its newest season next week in Season 7: Rise of Darkness. If you've not played it yet, a new season is a great time to try Overwatch 2. This season will also bring in a new co-op game mode. While the story missions are PvE, note that Overwatch 2 is an online-only game. That is a big deal if you're playing on Steam Deck. You will need to tether to your phone or use Wi-Fi to access the game if you're not at home.
Overwatch 2 still has polished gameplay, amazing lore, and great characters, and while it feels great to play on Steam Deck, the caveat is that you're matched with PC players here. That may or may not matter to you, but given the consoles are only matched with PC players or put into the PC pool when there's a PC player in the group, this is a bit disappointing to see on Steam Deck. I wish Blizzard did matchmaking by input method instead of putting Steam Deck players with keyboard and mouse players. One aspect of the controls I want to highlight as a big positive, is how nice Overwatch 2 feels with the Steam Deck gyro enabled through Steam Input. I made it so the gyro behaves as the right stick, and this is enabled only when resting my thumb on the right stick.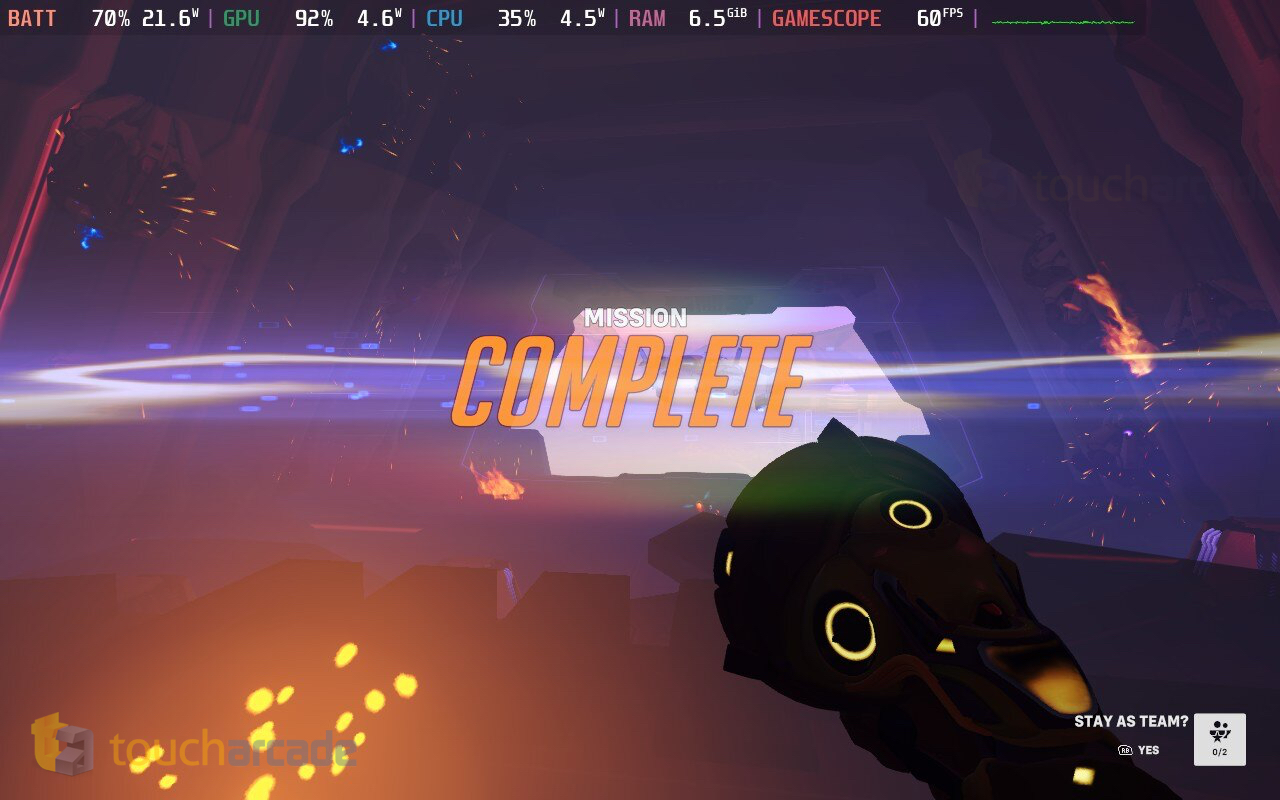 Overwatch 2 is a free to play game, and I'd definitely recommend trying it out if you haven't to see how you feel about the gameplay and to see how well it runs on Steam Deck. Despite its flaws, it is still worth playing, but some of the decisions with how certain content has been handled in-game are weird. Overwatch 2 is yet to reach the highs of the original Overwatch, but it is still a great multiplayer game to play on Steam Deck. I enjoyed Overwatch 2 quite a bit on Switch despite the visual and performance cutbacks, but it really shines on Steam Deck.
Steam Deck Review Score: 3.5/5
Ion Fury: Aftershock Impressions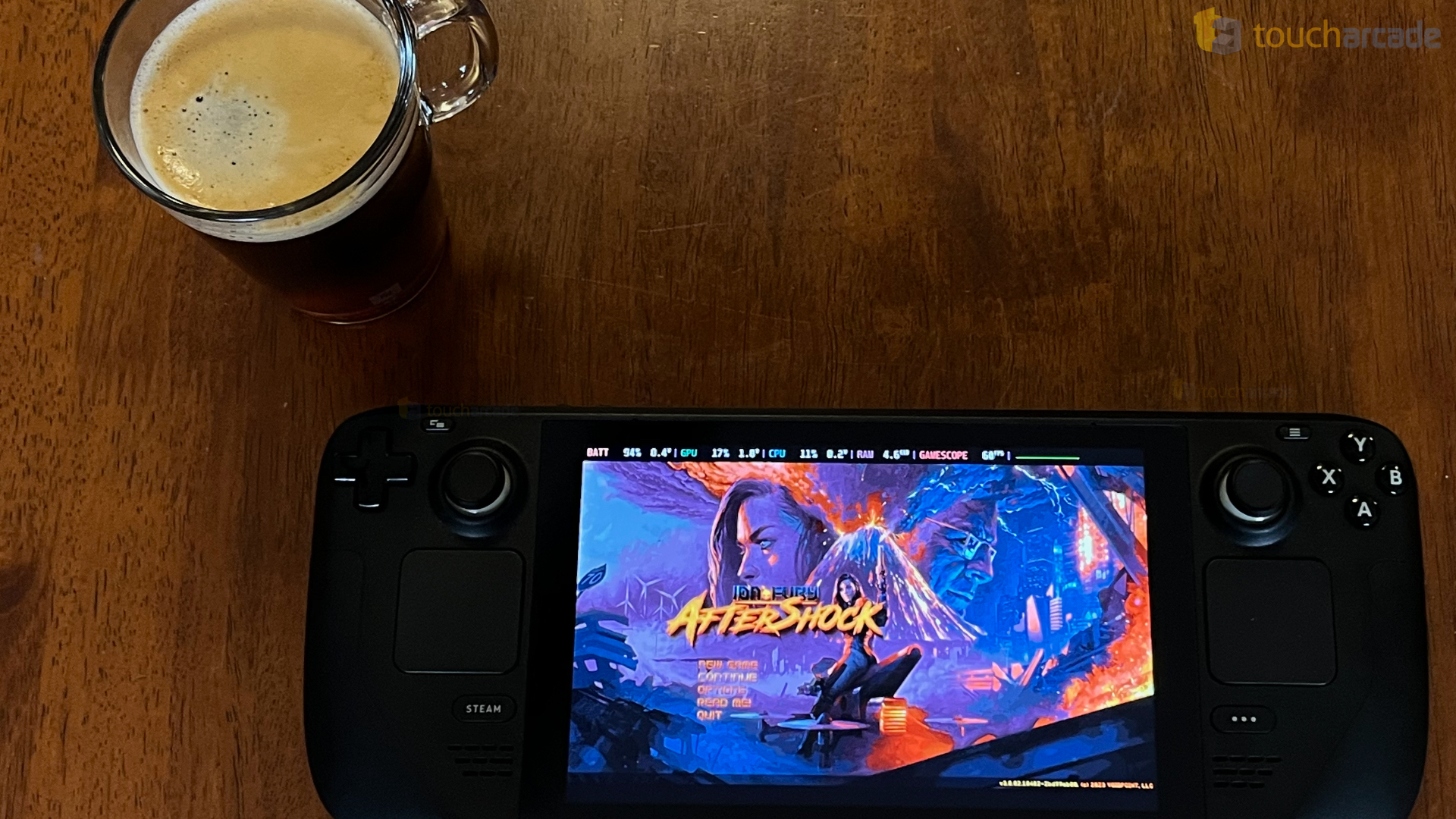 Ion Fury: Aftershock got its release date during Realms Deep 2023 in the post-credits trailer, and it released this Monday as an expansion to the excellent base game. I need a bit more time for a full review, but I've had a ton of fun playing Ion Fury: Aftershock and also replaying Ion Fury on Steam Deck lately. Ion Fury: Aftershock runs and looks wonderfully on Steam Deck with no real tweaking needed. My early thoughts of the expansion are that it feels like a great extension of the original that builds on it in interesting ways, but it will not do anything for you if you disliked Ion Fury. I liked it a lot, so Ion Fury: Aftershock is shaping up to be a brilliant expansion. I hope it gets a nice physical release on PC and consoles in the future. Ion Fury is "Playable" on Steam Deck by Valve.
Sales & Discounts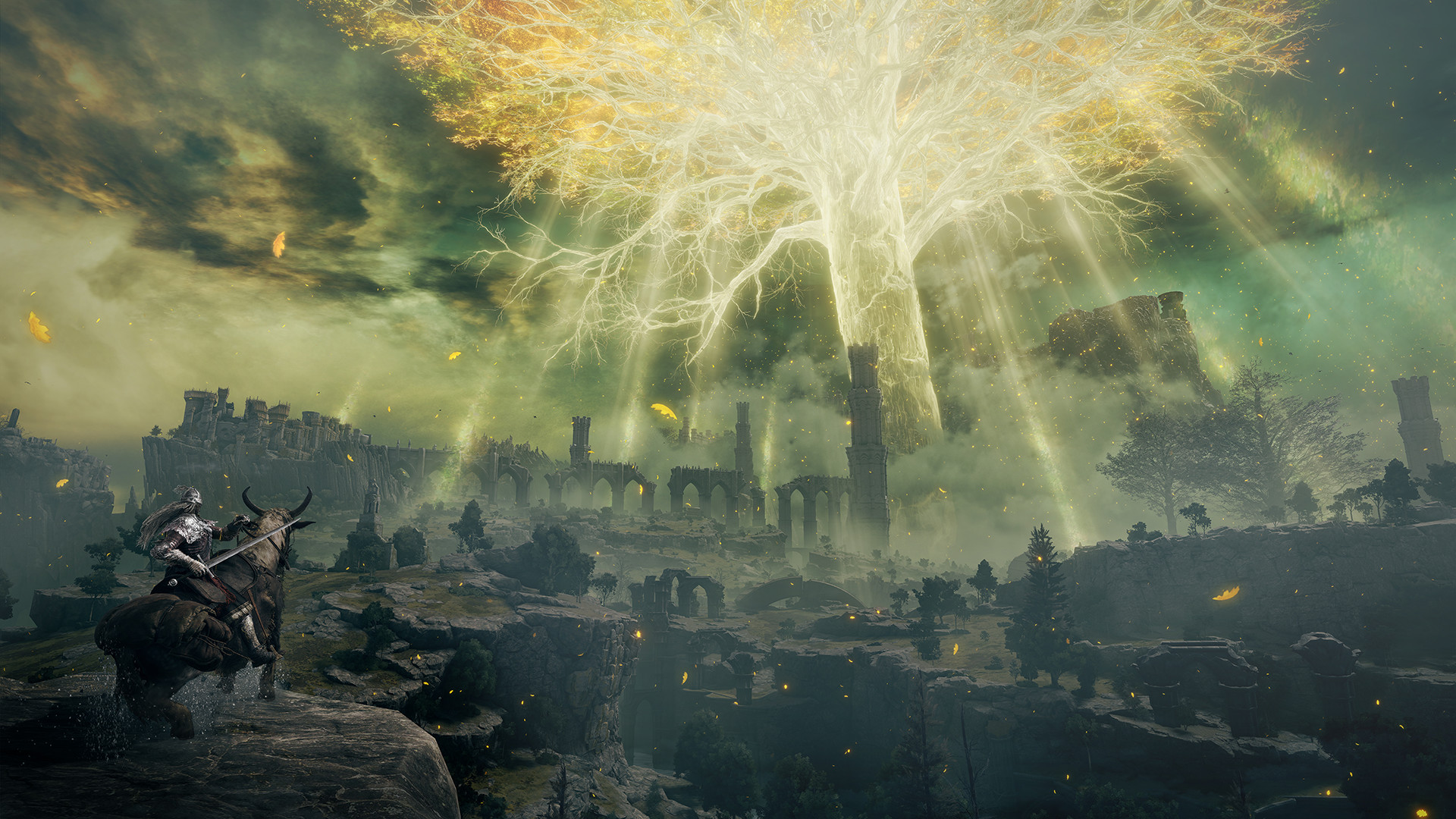 Bandai Namco Entertainment has its publisher sale on with many notable games discounted. My highlights are Elden Ring which is 34% off for its standard and deluxe editions, and the God Eater bundle. The Special Effect-hosted One Special Day sale is also on for just today (October 6th) with discounts on No Man's Sky and a lot more. Check out all the deals here.
That's all for this week. As usual, you can read all our Steam Deck coverage here. If you have any feedback for this feature or what else you'd like to see us do around the Steam Deck, let us know in the comments below. I hope you all have a great weekend, and thanks for reading.