Has it already been a year since Marvel Snap (Free) officially released on mobile? I suppose it has been, or else I wouldn't be writing this story. Now, I'm not an accountant at Nuverse so I can't say exactly how successful it has been, but it sure seems to be going strong from my point of view as a player. As you would expect, Nuverse and Second Dinner are preparing some treats to celebrate the event properly, and that's good news for all you Snappers out there. Let's go over what we can look forward to.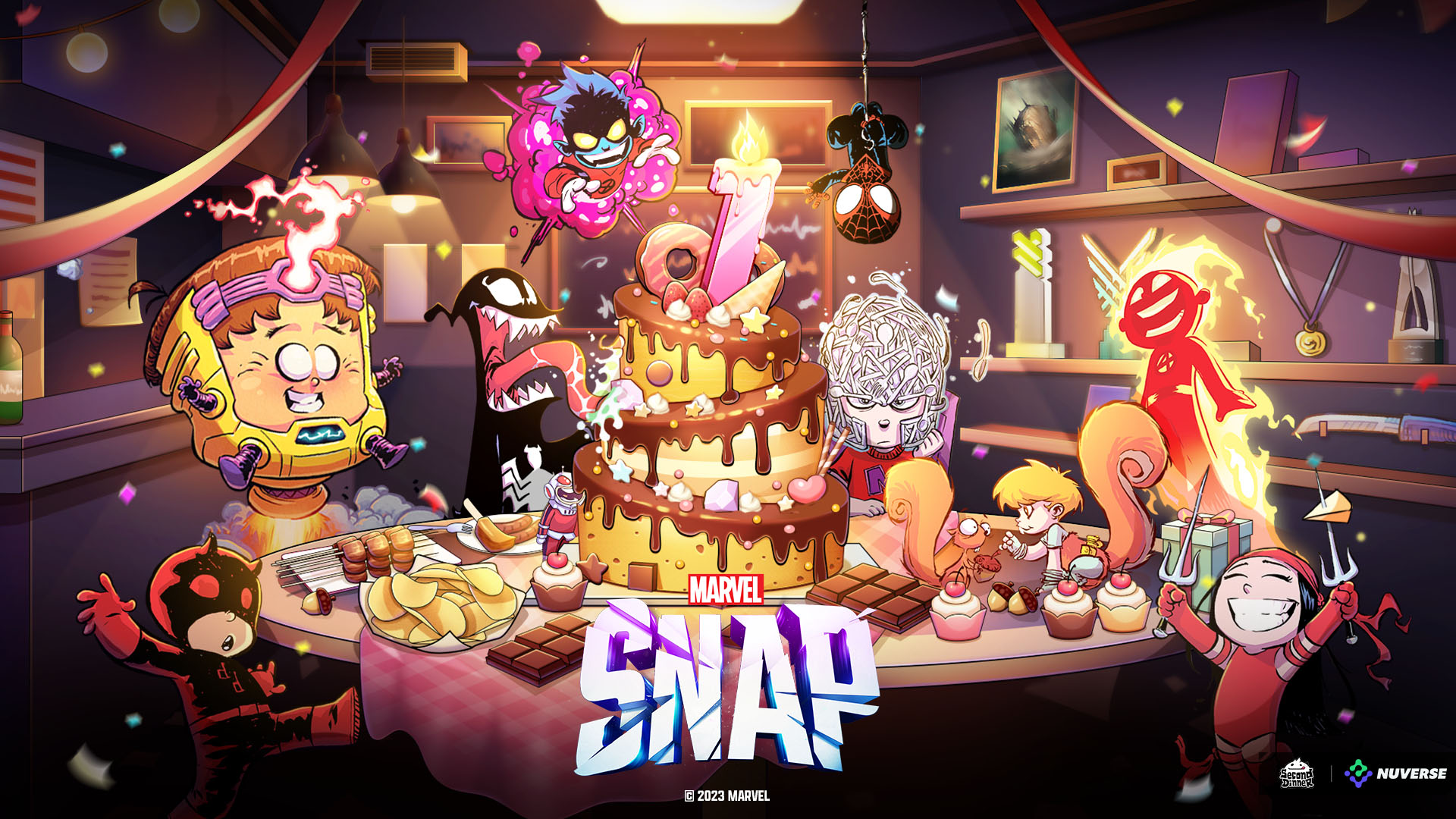 First up, some login rewards. Starting on October 18th, log in to Marvel Snap daily and you'll get some kind of nice goodie. You can look forward to a new title ("GOTY Edition"), some random boosters, credits, Gold Conquest tickets, some gold, and a special variant card. The variant will be available for thirty days after release, but all the other rewards will disappear twenty-four hours after they pop. Don't miss a day, in other words. So what is that variant? It depends on the community! From October 18th to October 20th, you'll be able to vote on whether the variant will be Human Torch, Shang-Chi, or Ghost Rider. They all look really cool, but my hunch is that Shang-Chi is going to win this.
Next up, we've got some Twitch Drops. I don't really do these myself because you have to watch quite a lot to trigger them and I'm not flush with time. But if you happen to have some spare moments to watch your favorite Marvel Snap streamer, enable Drops and tune into the Marvel Snap category from October 18th to October 31st. Watch two hours in total to earn a Shocker variant avatar, four hours to get 155 Shocker boosters and 500 credits, and six hours to get your hands on a spiffy Shocker variant. If you do it a little each day, it's not really that bad.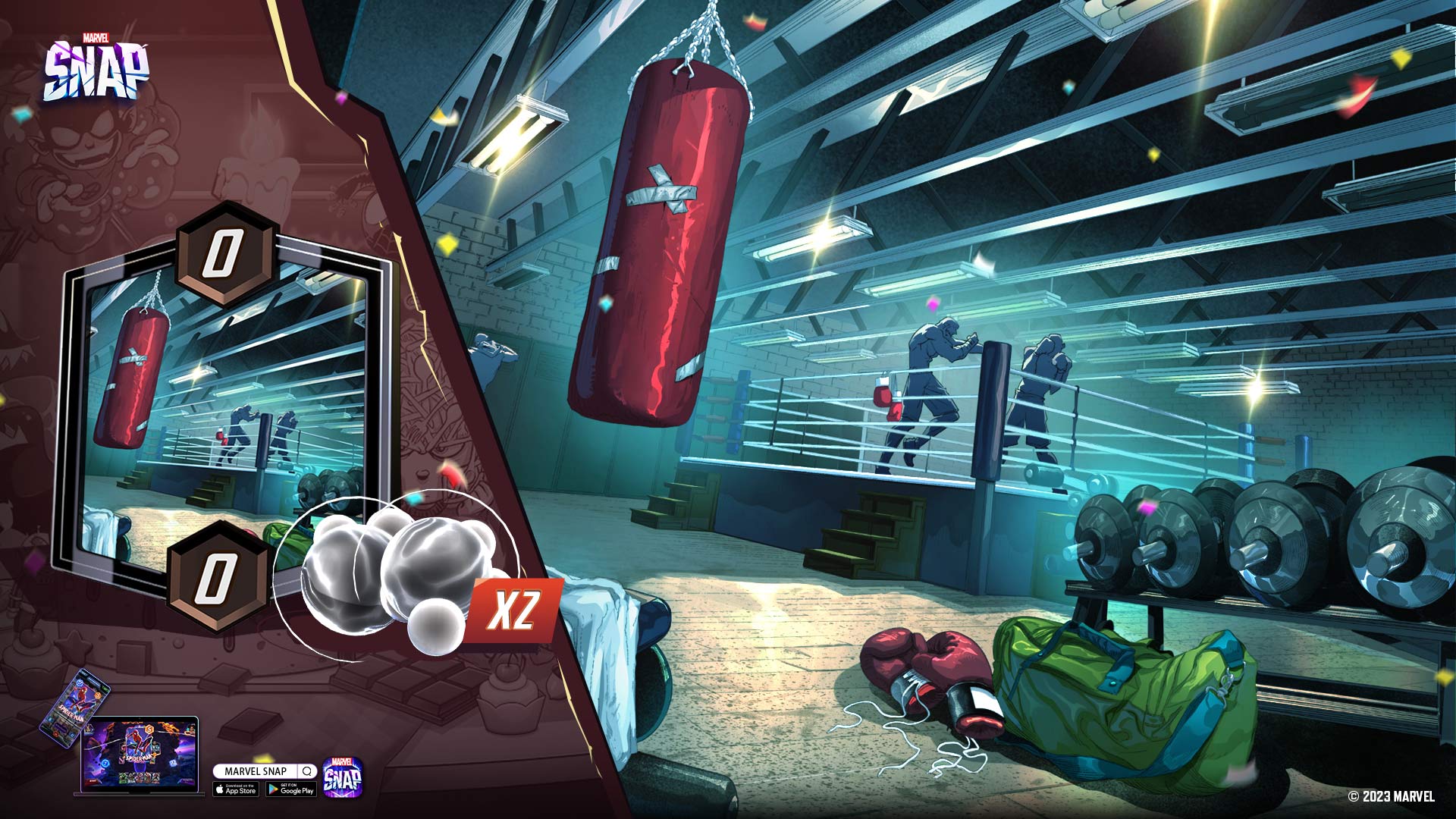 Also on October 18th, Fogwell's Gym will be the featured location for twenty-four hours. If it shows up, congratulations: both players will get double boosters after the match! It's a nice opportunity to stack up on boosters, though you'll still need to find credits somewhere to pay for those rank ups. Clever boots. Well, I won't look a gift horse in the mouth. Might be a good day to play with a variety of decks so you can pick up lots of boosters for different cards.
Finally, there will be something you can spend real money on. The A Year of Marvel Snap bundle will sell for $4.99 USD and includes a special Deadpool (Penny Arcade) Variant, 1000 Gold, and a pretty funny title ("This Dating App Blows"). Given that 1000 Gold usually would cost you $15, it's a decent enough deal and a nice way to tip the devs if you feel like doing so.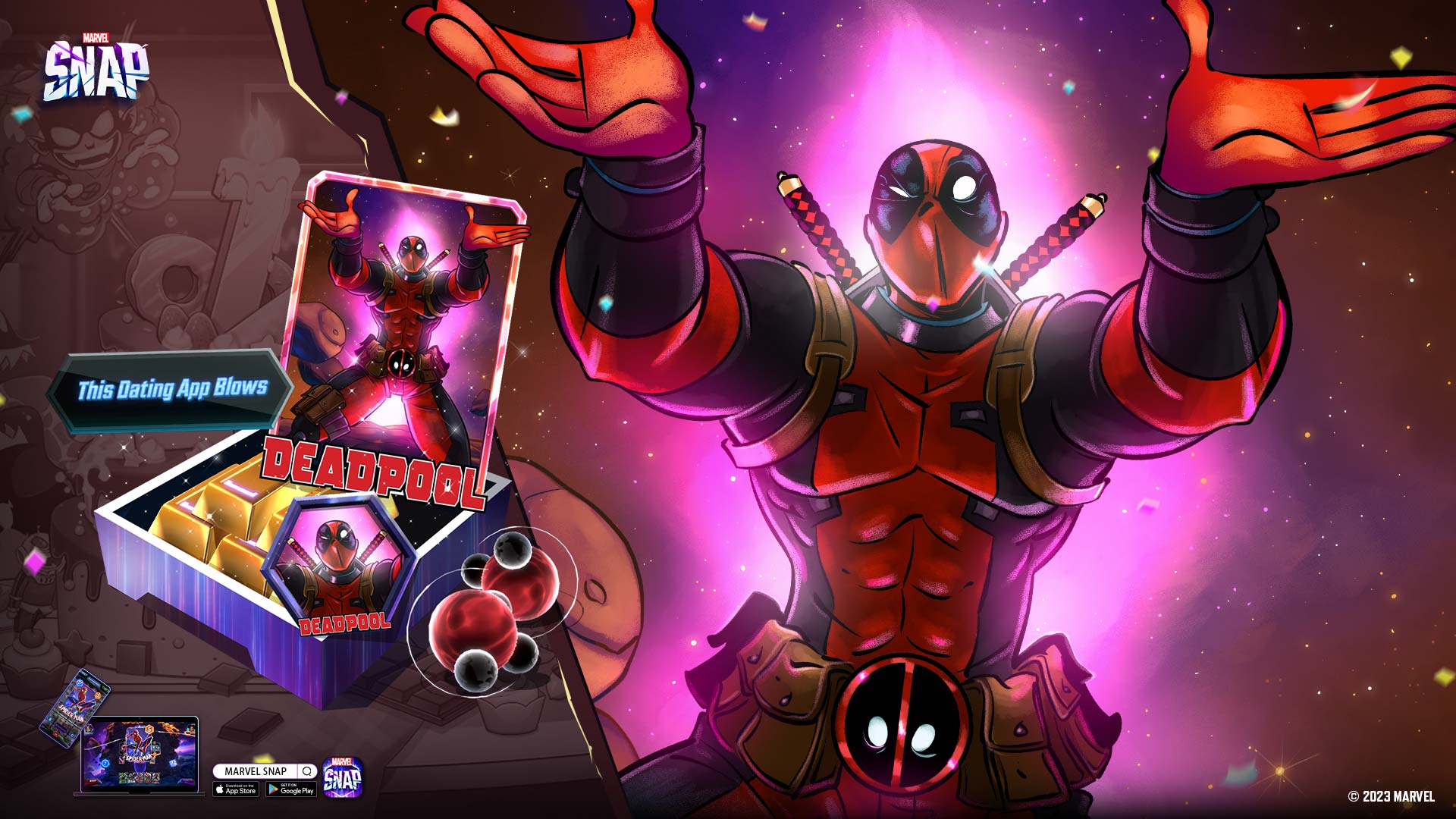 That's about the size of it as far as the anniversary celebrations go. It seems like Wednesday is the day all of this starts popping off, so circle the day on your calendar or set an alarm as needed. I've really enjoyed the heck out of Marvel Snap since it launched, and I never really expected to since I don't usually get into multiplayer card games. Second Dinner has done a great job with it, and I hope the second year is just as fun as the first has been. Happy Marvel Snappiversary!