Blizzard's BlizzCon returns next month on November 3rd and 4th in Anaheim, and the publisher has just announced two sets of digital goodies. While most prior events have had these featured as Virtual Tickets, the event will be free to watch for all with subtitle options. The two sets include items from Heartstone, Warcraft Rumble () (which launches at BlizzCon as well), Diablo 4, Overwatch 2, and more. The bundles and items included are below in text and image form alongside the official prices: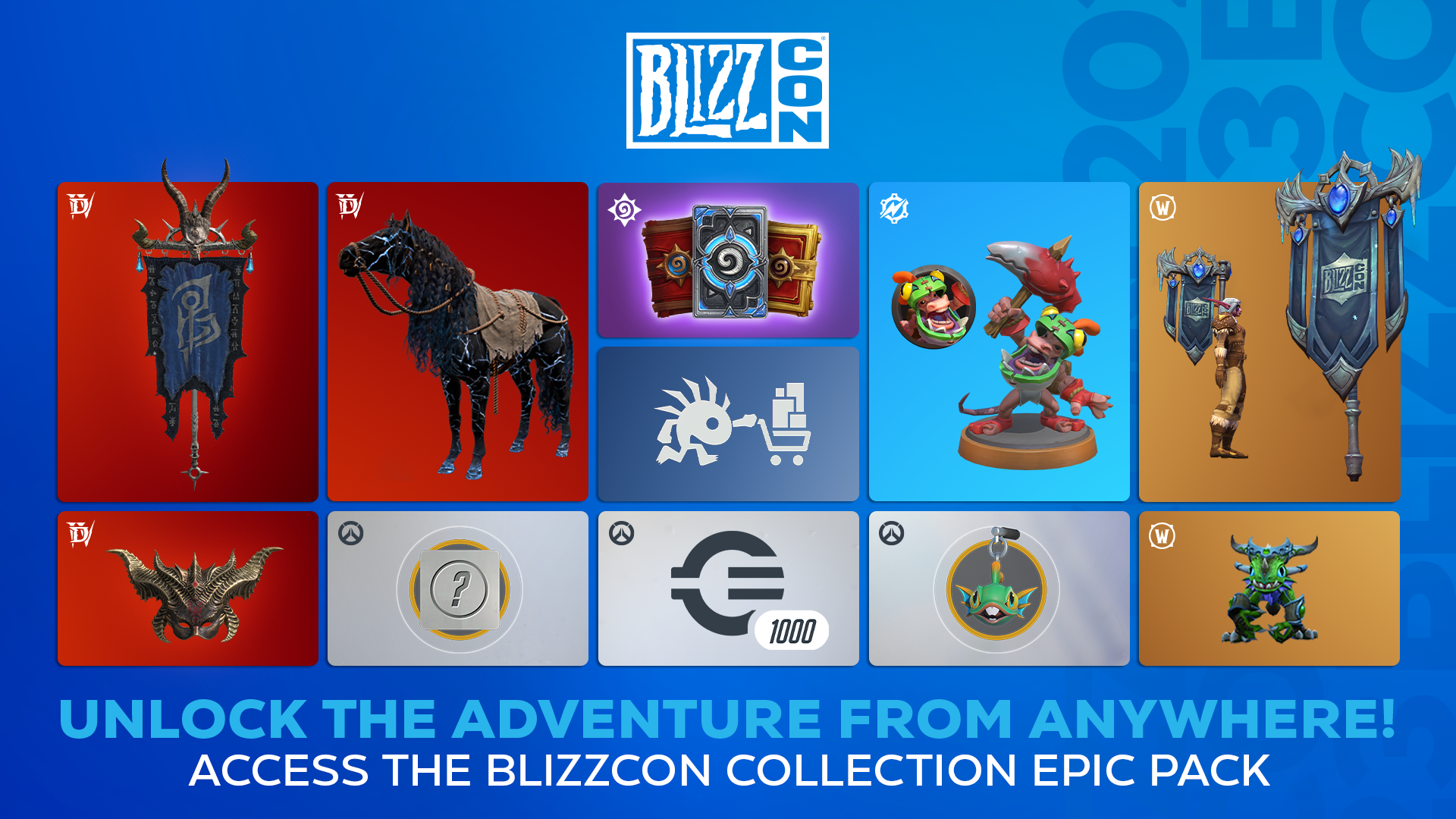 Epic Pack ($29.99 USD)
Purchasing the Epic pack will not only grant these items from multiple games and a 10% discount off one item in the Blizzard Gear Store (restrictions apply):
World of Warcraft: Dragonflight: new Ysergle pet and the Chilling Celebration Banner toy
Diablo IV: the ferocious Lapisvein Mount, the Cobalt Ensign Mount Trophy, and the Demon-Mother Countenance Mount Trophy (Limitations apply.)
Overwatch 2: 1,000 credits, a Murky weapon charm, and a mystery name card (Available starting November 3 PDT)
Hearthstone: a BlizzCon 2023 cardback, 5 Standard packs, and 5 Golden Standard packs
Warcraft Rumble: the Murloc Kobold portrait and skin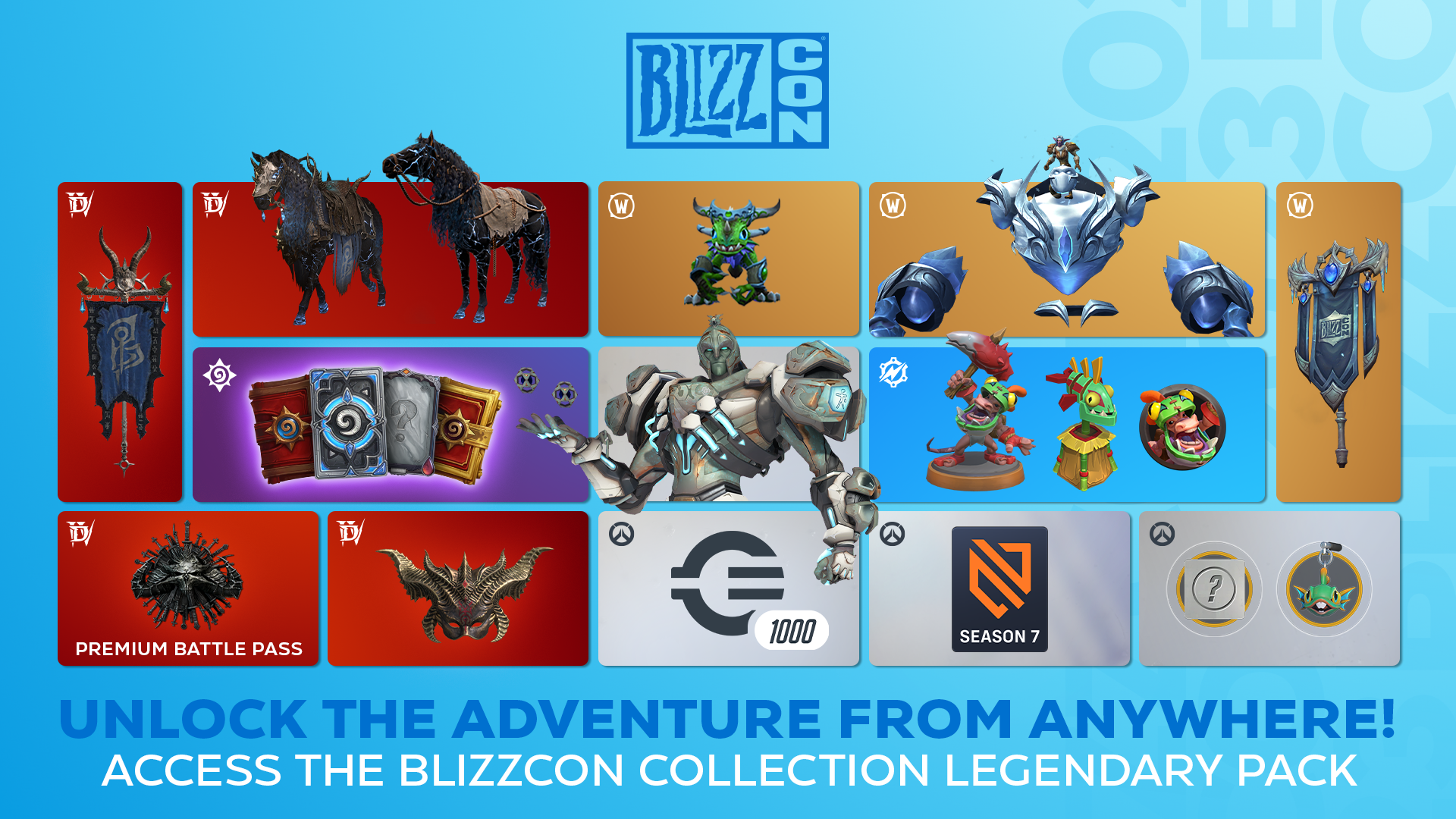 Legendary Pack ($49.99 USD)
This bundle will grant everything in the Epic Pack plus:
World of Warcraft: Dragonflight: the Bound Blizzard flying mount
Diablo IV: the fearsome Midnight Harness Mount Armor and a Premium Battle Pass redeemable for any season (Limitations apply.)
Overwatch 2: the Drowned Warrior Sigma Epic skin as well as a Season 7 Premium Battle Pass
Hearthstone: a mystery Signature Legendary card (Available in November)
Warcraft Rumble: the Murloc Tower skin
Check out the official website for the BlizzCon Collection for BlizzCon next month here. Until then, you can pre-order Warcraft Rumble on the App Store for iOS here and pre-register for it on Google Play for Android here. I'm curious to see what Blizzard announces at BlizzCon this year with Diablo 4 already announced for Steam release next week. What do you think of Warcraft Rumble and will you be playing it in November?