Between Atlus and SEGA's offerings, the House of 'Hog was shining brighter than ever at Tokyo Game Show this year. With Sonic Superstars, a pair of Like A Dragon games, some Persona titles, Vanillaware's latest, and Football Manager 2024 among other games on display, there were constant crowds around SEGA's booth area. Throw in titles from its local partners including EA Sports FC 24, Hot Wheels Unleashed 2 – Turbocharged, and Payday3 around the back of the area and you've got a veritable treasure trove of games to see. I checked out a few things there, so let's discuss them.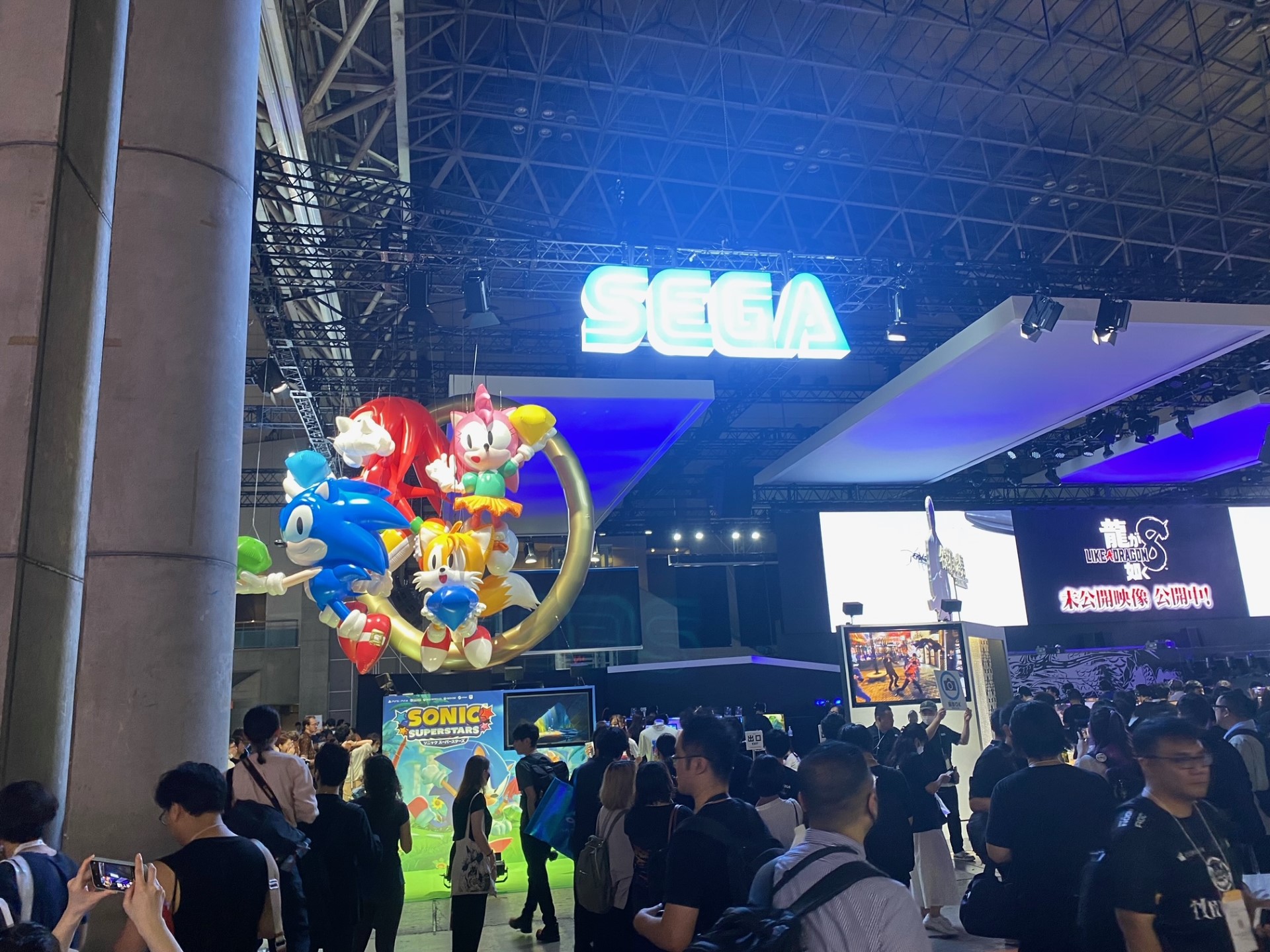 First of all, let's get it out of the way: SEGA didn't have a lot of mobile games to show this year, and Atlus had none. SEGA's always been a bit hot-and-cold on mobile, and most of its offerings in the area tend to come from the Western side these days. Atlus hasn't ever put a lot of consistent effort into that area, mostly relegated to a few ports and a free-to-play gatcha game or two. So it is with little surprise then that I must inform you, dear reader, that SEGA's only mobile game at the show was Football Manager 2024, which will be coming to Netflix's subscription service alongside a variety of other platforms. I'm sure it will be as good as ever, at least.
I was at SEGA's booth for slightly more selfish reasons, however. I wanted to try out Sonic Superstars, the upcoming 2.5D Sonic game being made under the direction of one of Sonic's original creators, Naoto Ohshima. It's coming to pretty much every platform except mobile, which I think is unfortunate but also a bit understandable. Maybe some day. Anyway, I had to put my own hands on the game and see how it played. I love Ohshima and his team at Arzest for their creativity, but sometimes you get a Balan Wonderworld from them. Well, I'm glad to say that the game at least feels good to play. The physics are where they should be, and what I got to play didn't let me down in any major way as far as level design goes. I'm still not convinced that multiplayer is going to be anything other than total chaos, and it all comes down to whether it's the good type of chaos or the bad type.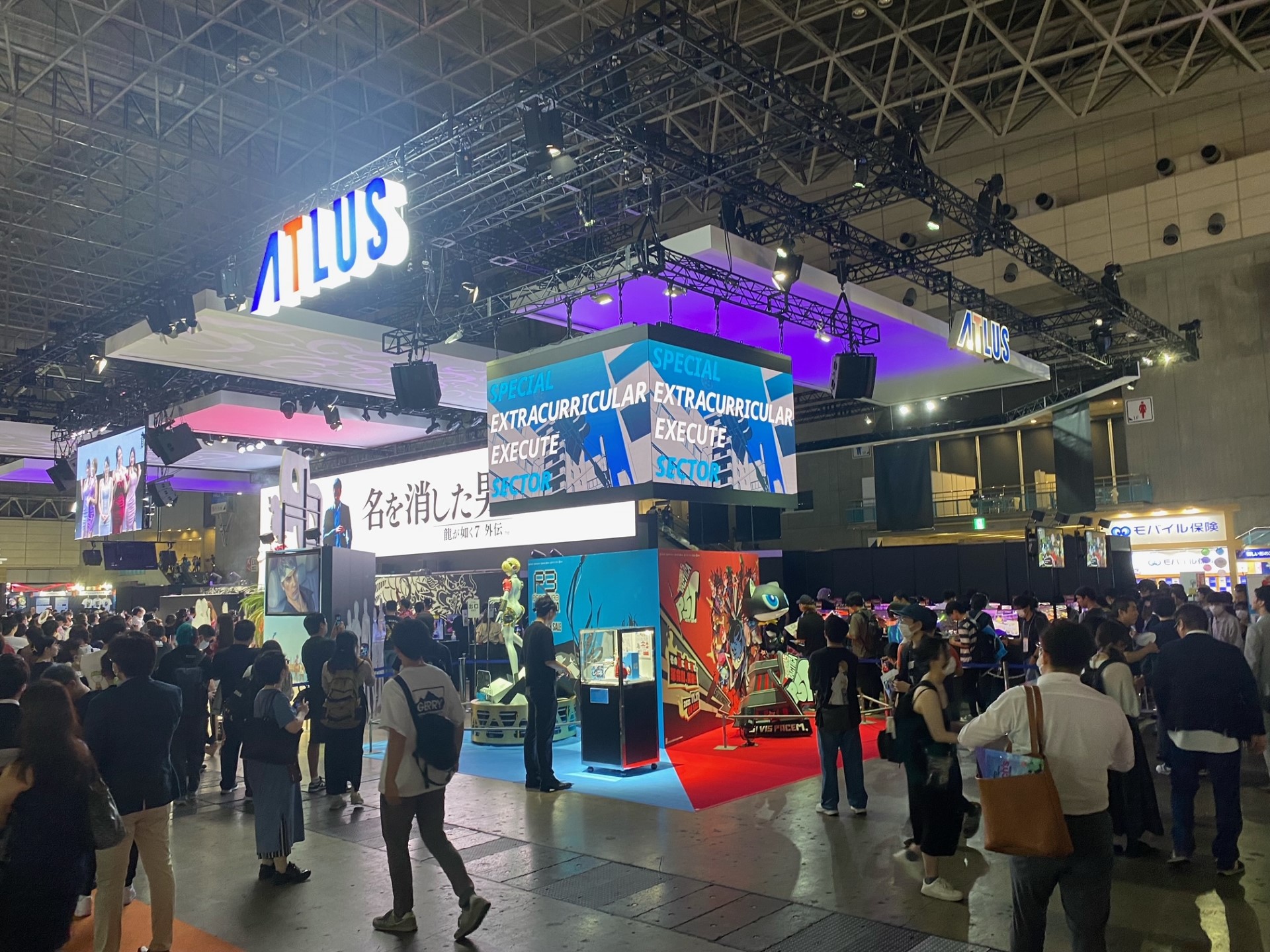 The Like A Dragon games also caught my eye, but they aren't on any platforms I cover here at the site so I really couldn't justify waiting in the line-up to play them. I'm sure our pal Mikhail will regale you about them when they arrive on Steam, provided they work nicely with the Steam Deck anyway. Over on the Atlus side, I really like the look of Persona 5 Tactica and sure do wish that Persona 3 Reload was hitting the Switch. Unicorn Overlord tricked me into thinking it was an Ogre Battle game and I may never forgive it for that, but there's no reason to believe it won't live up to the usual Vanillaware level of quality.
So yes, for mobile players looking for anything cool at Tokyo Game Show from SEGA and Atlus, it seems like we were mostly forgotten. But it's hard to get too upset when SEGA seems to be doing so well for itself at the moment. With plenty of great games coming up, SEGA fans will have a lot to enjoy provided they have more than just mobile devices to play on. For those who don't? Well, managing a football team is pretty fun if nothing else.