It's been a long while since I've seen a mobile-focused game company take up one of the major booth areas at the Tokyo Game Show. Not since the ostentatious flexes of DeNA and CyGames at the height of their respective powers, come to think of it. Once I saw HoYoverse's space on the provided map for the 2023 Tokyo Game Show, my mind was racing at what the highly successful creator of hits like Genshin Impact and Honkai Star Rail would have for its first big booth. Would they top the Granblue Fantasy airship?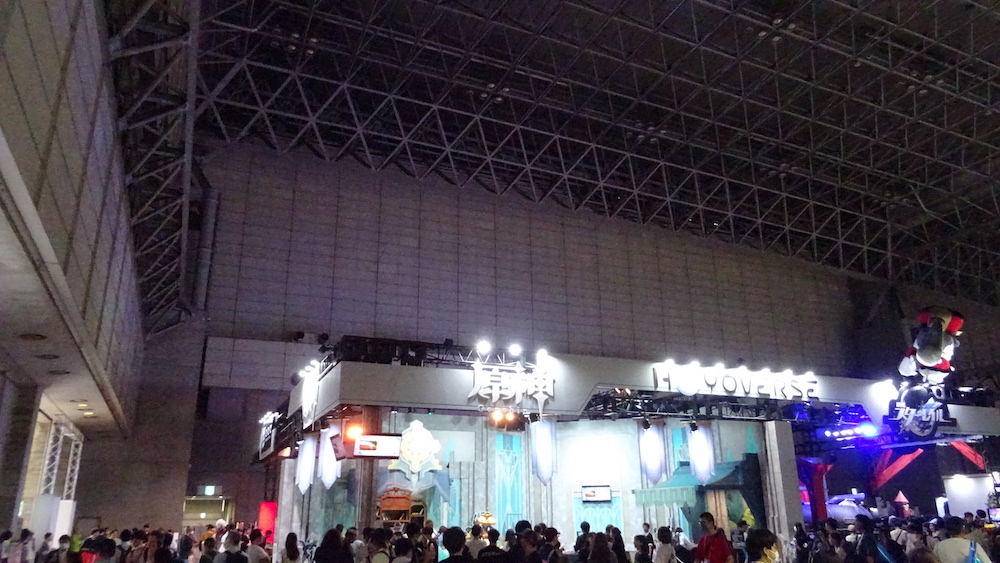 The answer to the last question is, I'm afraid, no. But that's probably a good thing. That silly ship was probably a serious waste of money and a pain in the neck to get into and out of the venue. HoYoverse opted to do a fairly traditional set-up, with each side of its booth showing off one of its major games. Genshin Impact, Honkai Star Rail, Tears of Themis, Honkai Impact 3rd, and Zenless Zone Zero all had some kind of presence there. The first two in particular were at the forefront, with a cute mascot from Honkai Star Rail ready to take pictures with anyone willing to trust a mascot character. I'm not so naive.
There were a lot of events going on at the HoYoverse booth as the day went on, with each game getting its turn in the spotlight. Sometimes that amounted to very little. It's clear the company isn't quite ready to talk a lot about Zenless Zone Zero, for example. We'll have to keep our eyes peeled for information about this surefire hit. Honkai Star Rail got a lot of talk, with plenty of discussion about the recent Version 1.3 and the upcoming release on the PlayStation 5 console.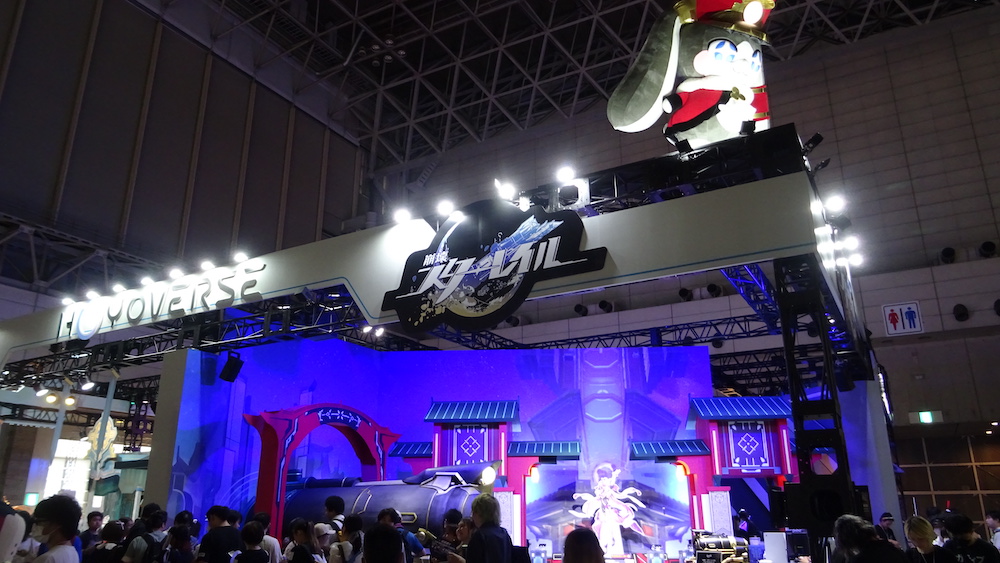 Genshin Impact also saw a bit of reflection on the previous update, Version 4.0, and some discussion about what we can expect from Version 4.1. That update is right around the corner, and I believe our pal Mikhail has a story up about it today if you want more information on it. The short version is that there will be some new characters and new Fontaine maps to enjoy. Without trying to downplay anything else HoYoverse has released, Genshin Impact is certainly the breakout success for the company and it remains the flagship.
Before Genshin, there was Honkai Impact 3rd. While it's the oldest of the main trio, it's still going strong with plenty of updates. At the Tokyo Game Show, HoYoverse talked a bit about Honkai Impact 3rd Part 2 and even showed a little first look video which they have helpfully posted to the HoYoverse YouTube channel. Even Tears of Themis got a bit of service at the show. No game left behind, it seems.
It will be interesting to see how HoYoverse's presence at the Tokyo Game Show evolves in future years. Will it maintain its size? Keep growing? Or fade back a bit like other mobile hot shots before it? Only time will tell, but at least this year it was looking in better shape than some of the more established publishers.