Hello gentle readers, and welcome to the SwitchArcade Round-Up for September 20th, 2023. In today's article, I cover the couple of new releases of the day, plus the lists of new and expiring sales. Otherwise, I've handed it over to our pal Mikhail for some news and a couple of full-sized reviews covering recent releases Gloomhaven and AK-xolotl. I'm gearing up for the Tokyo Game Show tomorrow, so that's pretty much the lot for today. Enjoy!
News
Song of Nunu Gets Release Date, Bandle Tale: A League of Legends Story Revealed
Following the recently-released new trailer for Song of Nunu: A League of Legends Story, Riot Forge has announced that it will launch on Nintendo Switch and PC platforms from November 1st with pre-orders now live. As with prior Riot Forge games, this one will have a digital release and a physical collector's edition. The former is priced at $29.99 while the latter is $99.99. Song of Nunu: A League of Legends Story is a story-driven adventure game set in the League of Legends universe developed by Tequila Works. It features Nunu and Willump trying to uncover the secrets in Freljord.
In addition to the Song of Nunu: A League of Legends Story release date, Riot Forge announced Bandle Tale: A League of Legends Story in development from Lazy Bear Games. Bandle Tale: A League of Legends Story is set in Bandle City. More details will be revealed later, but you can watch the full reveal trailer above. I'm looking forward to playing both games even though I don't actually play League of Legends. Riot Forge has been really great so far.
Reviews & Mini-Views
Gloomhaven ($39.99 / $49.99)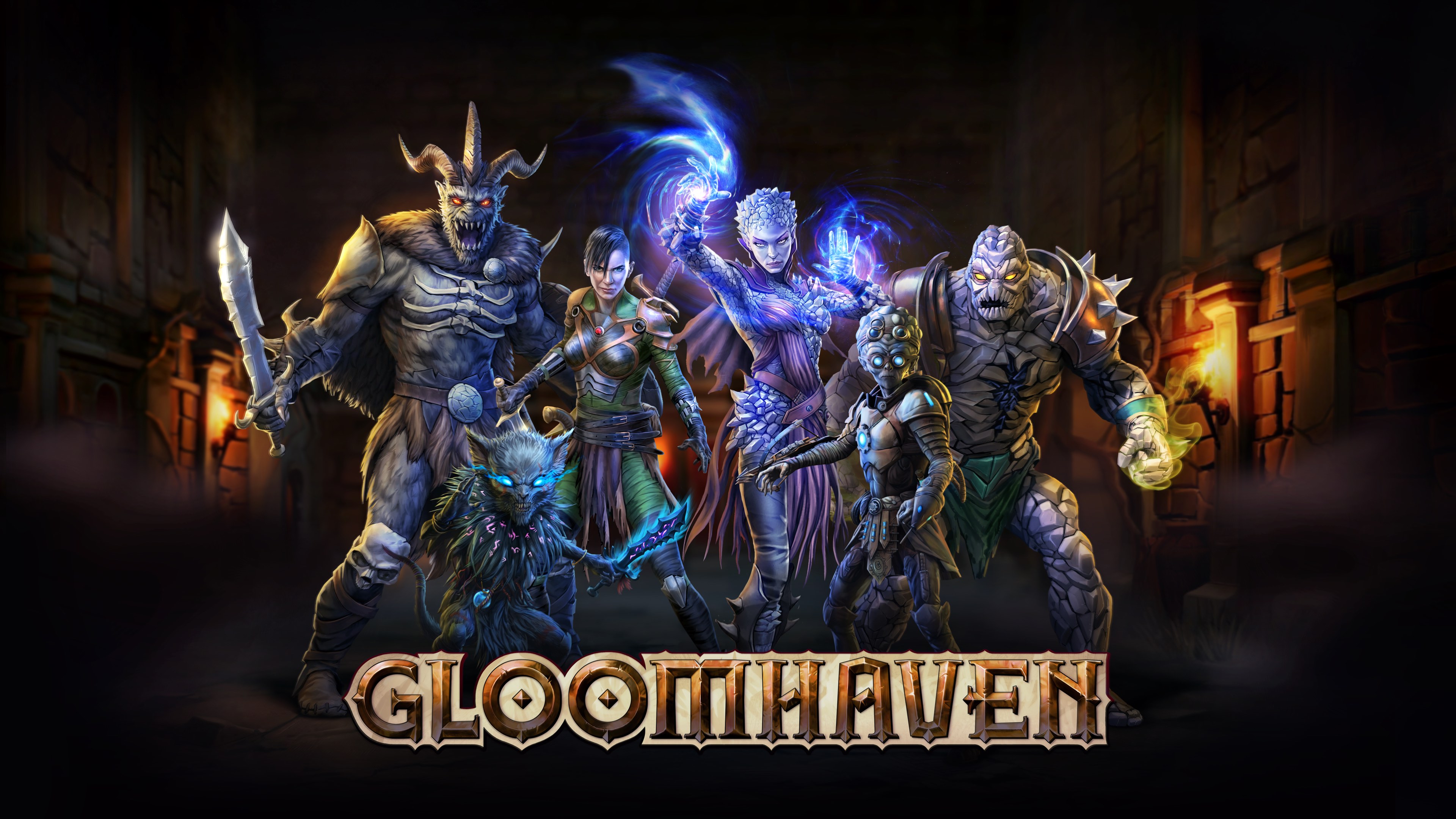 A friend of mine who is into many board games kept telling me about how I'd love Gloomhaven. I looked into it, and was interested when I watched some gameplay from the Steam version. I know that wasn't what my friend was hoping to come out of his recommendation for the actual baord game, but just like Wingspan, if I ended up liking the digital version a lot, I would consider the physical board game. Gloomhaven's digital version through Twin Sails Interactive has now launched on all consoles, and I've been playing it on both PS5 and Nintendo Switch for review.
Gloomhaven is challenging, and it makes no attempt to hide that. Once you get through the tutorial (I highly recommend not skipping this) to understand the interface with a controller, and game flow, and get used to the challenge. As a dungeon crawler focused experience, the classes, your decisions during movement and combat, gear, and more matter a lot. I shouldn't be, but I was surprised at how much depth Gloomhaven has. I also ended up liking the aesthetic quite a bit as I played more.
I'm not going to waste time explaining the mechanics of Gloomhaven here, but I was surprised by how much I got into it despite the less than ideal transition to a controller. This really would've benefited from touchscreen support. Interface issues aside, Gloomhaven is packed with a ton of quality and challenging content. Right from the get go, you're given a lot of tools to work with, and honestly I feel like a fool for thinking the price tag might be too much when it was up for pre-order on console. Once it gets patched up a bit and sees any more DLC arrive, it really deserves a physical console release.
I've not played Gloomhaven on PC yet, but having now played it over the last week or so on both PS5 and Nintendo Switch, there are some big technical differences between both versions, but given how complex and demanding the game is based on the PS5 version, I think the Switch port is fine, but a bit disappointing in one area. On PS5, you can choose between 4K 30fps and 1440p 60fps in the display options before starting a game. On Switch, there is no such option. The Switch version targets 30fps and a much lower resolution with visual cutbacks as expected, but the real annoyance is the long load times compared to the PS5 version. Both platforms have similar control issues, and you will need to get used to the controls on both. I hope the controller interface can be improved over time. It is serviceable, but sometimes feels annoying. Check out the comparison image below showing the PS5 version (1440p) on the left against the Switch version (docked) on the right.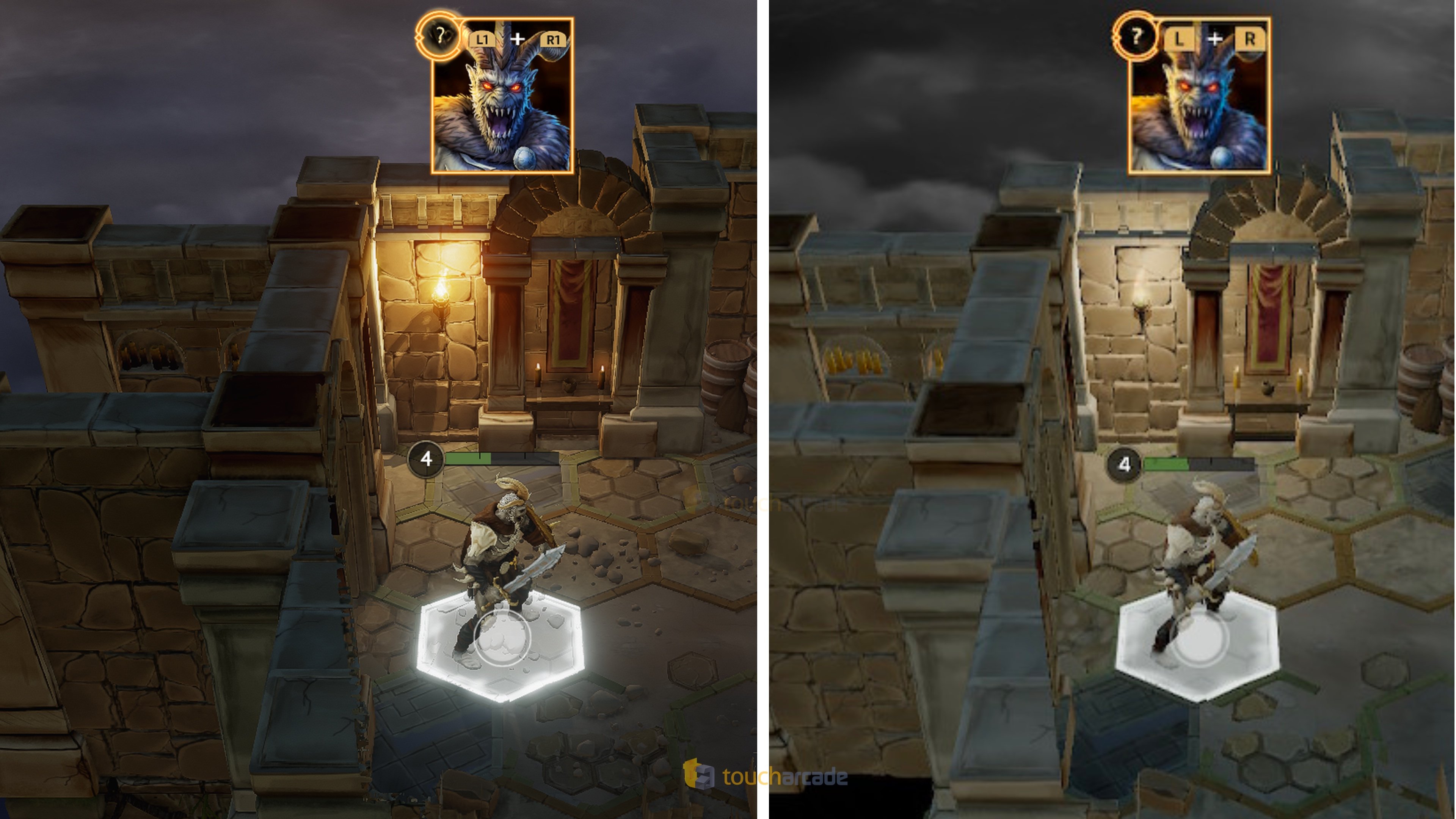 One highlight of this new release is cross platform play. I could join a game on my PS5 through my Switch almost instantly after beginning a campaign save on PS5 and opening the multiplayer. Typing the invite code on Switch got me into the same campaign after a bit of loading. I wish there was cross progression, but I understand why games like this don't offer it. I had access to the Gloomhaven – Jaws of the Lion DLC as well, but didn't have enough time to test it out properly for this review. I'll likely cover it in a separate review since it is included in the Gold Edition or sold as DLC for the lower-priced edition.
With games like this, I know the launch is likely going to be the start of support, and I'd love to see touchscreen controls added into it at some point. I wouldn't use those on my Switch Lite, but would definitely prefer touch to simulate a mouse on my OLED model over Joy-Cons.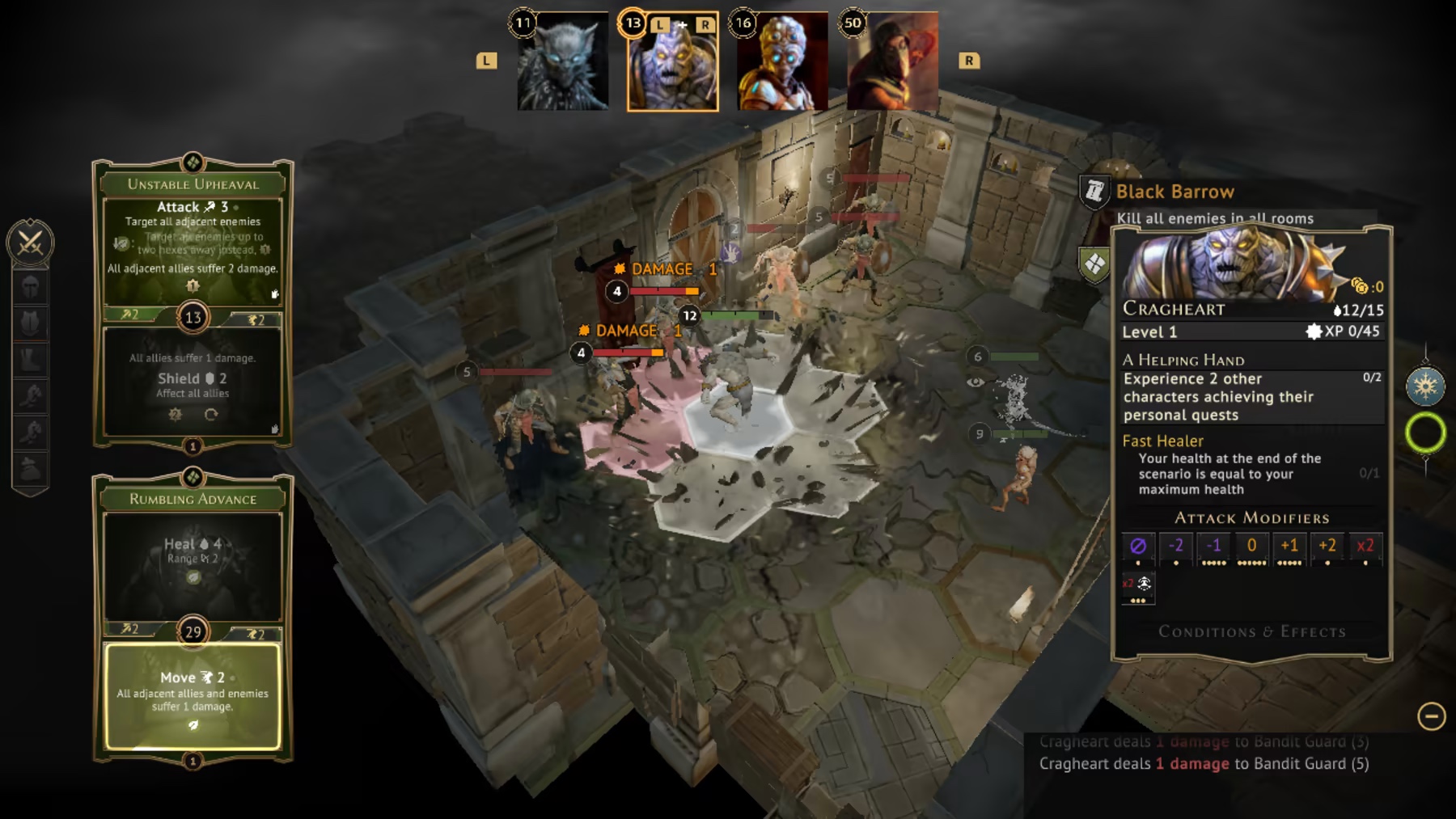 Right now, I like Gloomhaven's digital console release a lot despite the few issues, but would not recommend it on Switch if you have access to another platform. It isn't terrible on Switch, but the cutbacks to visuals, longer load times, and interface issues are exacerbated in the Switch release. Maybe some of this can be improved with patches, but right now it isn't good enough to be the sole way you experience Gloomhaven. This is a fine additive release to an existing version of Gloomhaven you play so you have an option to also play it on the go until we get an iPad version. -Mikhail Madnani
SwitchArcade Score: 3.5/5
AK-xolotl ($18.99)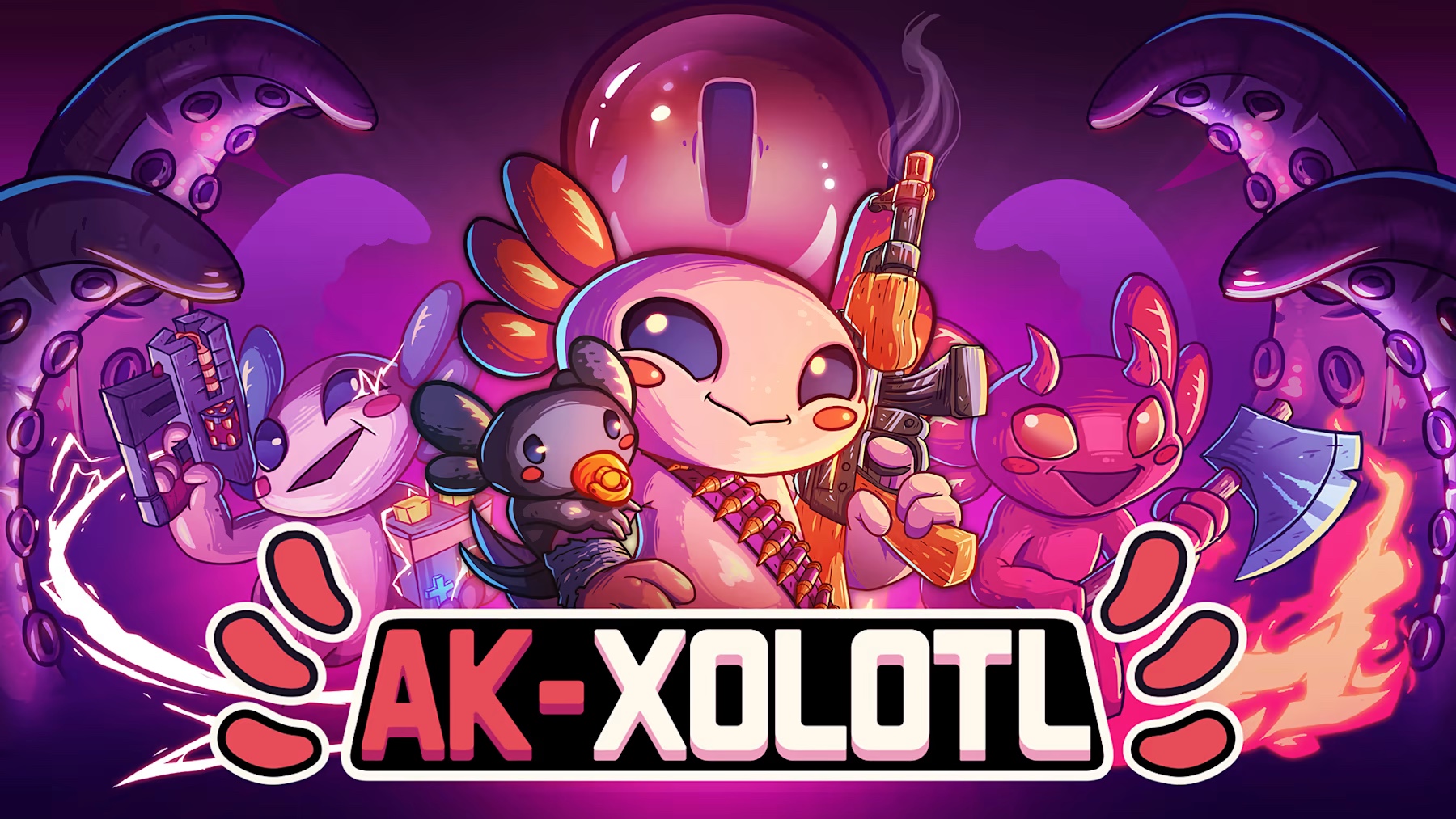 AK-xolotl is a game I didn't even know about until recently, and I've been blown away by many aspects of it in my time playing it on Steam Deck. I spent a good amount of time with the PC version while waiting for Nintendo Switch review code, and was hoping the port would be good. I was curious to see how it controls on Switch as well, and whether it was a good version of the top-down roguelike shooter with its cutesy aesthetic.
After spending about half an hour with the game after getting it on Steam, it felt like AK-xolotl was a nice mix of Nuclear Throne and Enter the Gungeon. Both of those games have huge fan bases and excel in their own ways, but I never found myself hooked to them like I was in other games like Spelunky, Rogue Legacy, or Risk of Rain. AK-xolotl does something with its gameplay loop that had me booting it up quite often over the last week outside of the dedicated sessions I played it for.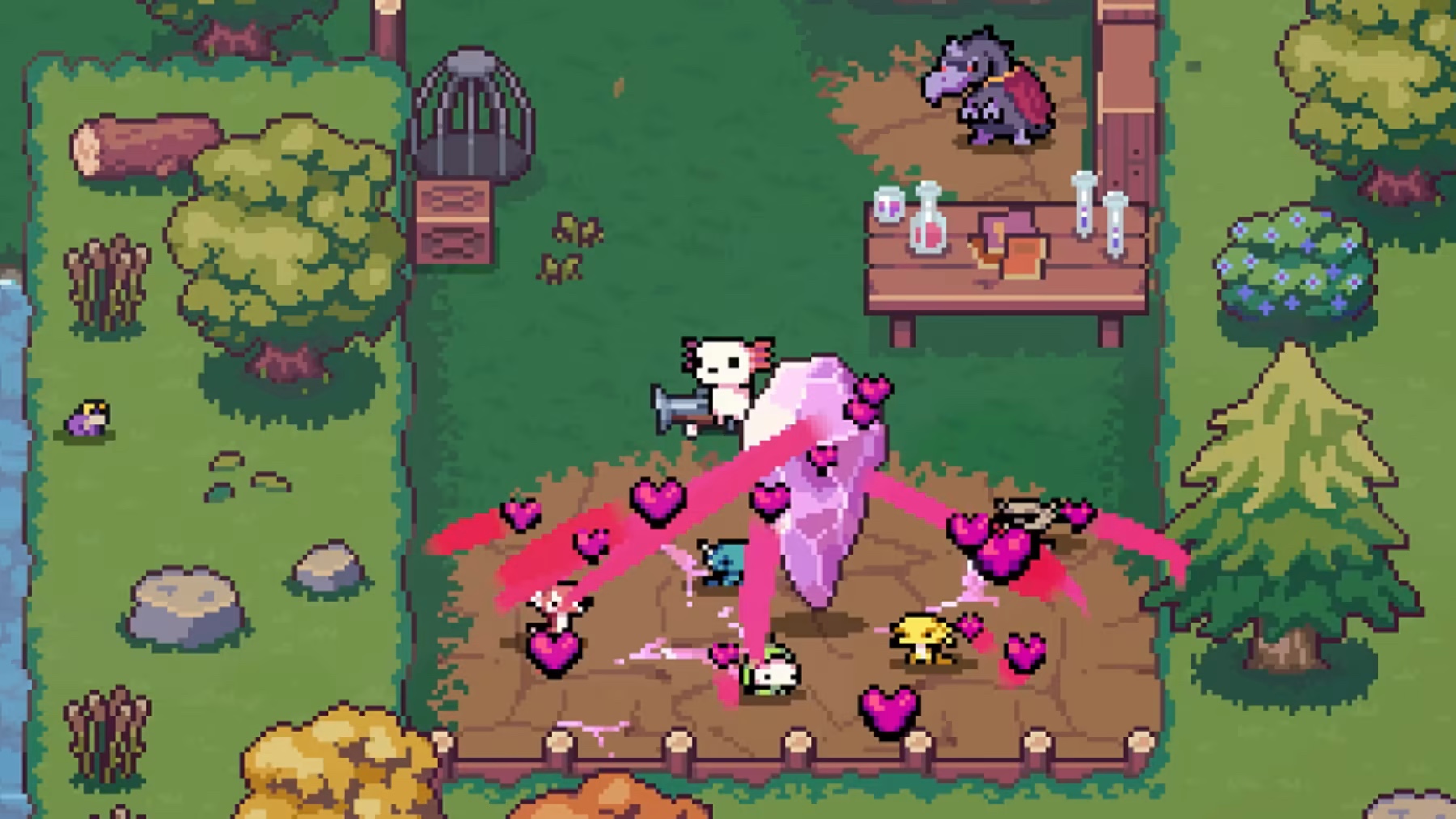 In its current state, I love AK-xolotl's gunplay, movement, boss design, and aesthetic, but I feel like the balance and unlock pace could be improved. The latter in particular is far too slow initially. It feels a bit like an early access game thanks to its issues right now. Speaking of early access, the developers promised that the launch "is just the beginning" in a Steam news post. Post-launch, the game will get new rooms, bosses, limited-time Axolotls, new biomes, and more. With all that announced and the current state of the game, the asking price isn't bad, but it might be worth waiting a bit before jumping in given the crowded release period.
AK-xolotl has a very catchy soundtrack and punchy sound effects. Given the cutesy aesthetic and pixel art, the audio direction almost feels jarring, but it all comes together well. One aspect I want to highlight is the accessibility for aiming. You can toggle different aim assist levels which is great for a game like this. I also immediately disabled screen shake as I do in every game.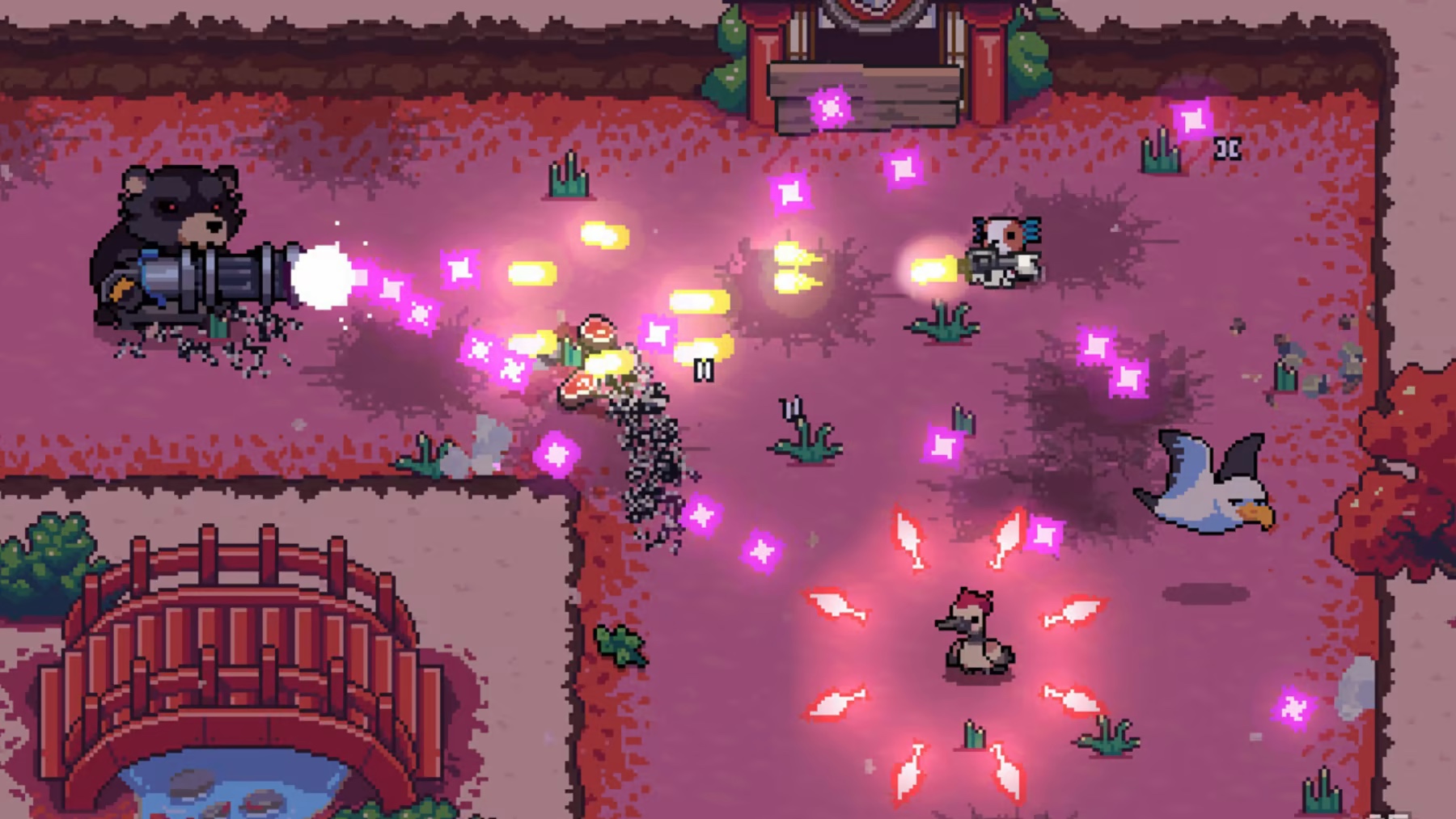 Having played AK-xolotl on both Switch and Steam Deck, the former has some judder issues with its lower frame rate target, but it isn't too bad. I enjoyed my time with it on the Switch in handheld, and the colors pop on the OLED screen. It definitely shines on the Steam Deck right now, but I hope future patches can improve the Switch performance.
AK-xolotl blends aspects of Nuclear Throne and Enter the Gungeon together with its own charm to be something that has a lot of potential, but it feels a bit lacking in its current state when it comes to balance. It is a lot of fun despite that, but I think it will be a lot better once some of its updates hit. -Mikhail Madnani
SwitchArcade Score: 4/5
New Releases
Amanda the Adventurer ($8.99)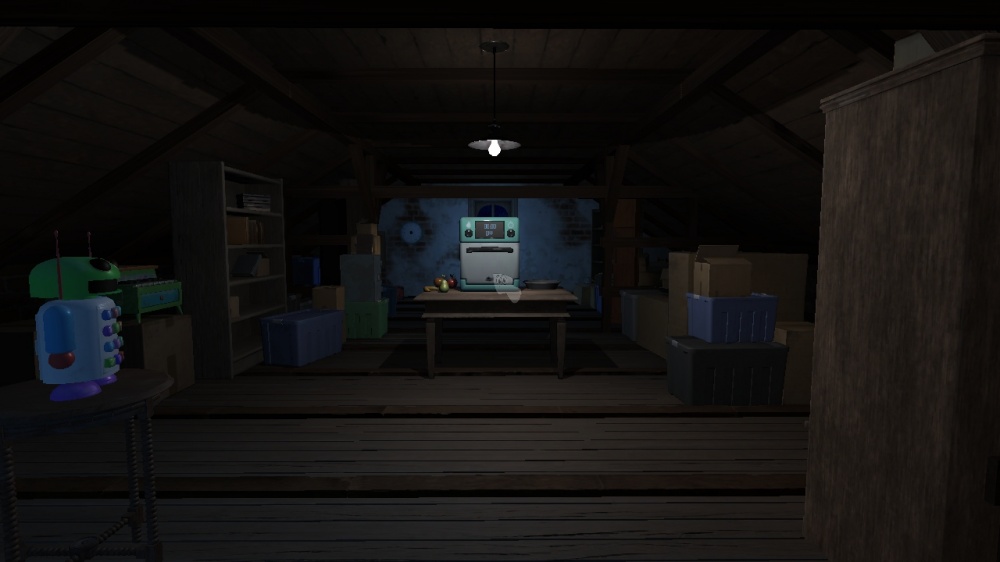 A short horror adventure that revolves around a lost children's animation called Amanda the Adventurer. You're checking out the attic of your aunt's house and come across some VHS tapes with a show you've never heard of before. Watching it, you're surprised when the characters start talking to you. It seems odd at first, but things escalate from there. This one has had some buzz on other platforms, and you'll find out how we feel about it here on Switch when either me (the coward) or our pal Mikhail (the brave) review it soon.
Rayland 2 ($4.99)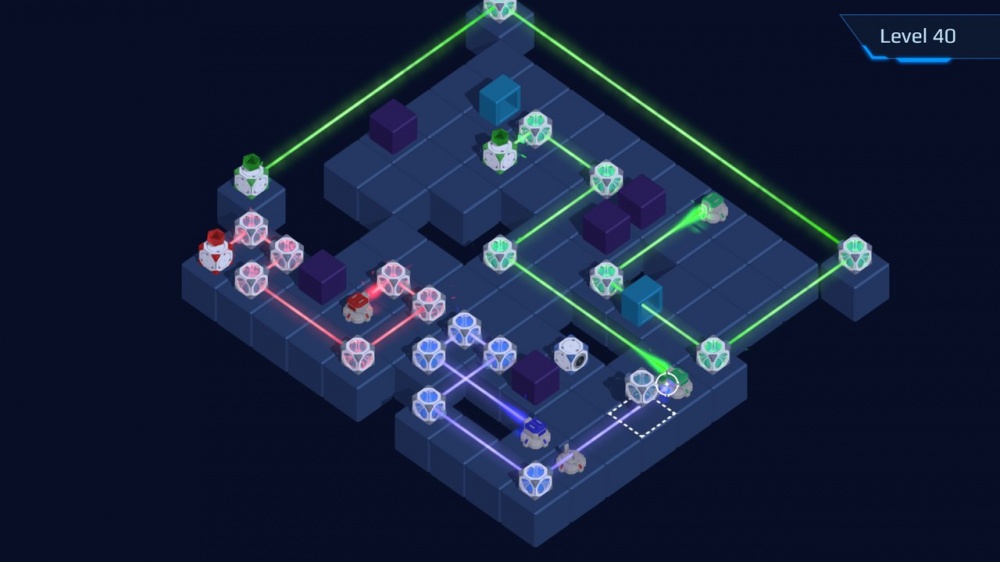 The original game wasn't very original itself, being just another one of those games where you're using mirrors to reflect beams of light until they hit a desired target. This sequel isn't changing things any, just offering up fifty more puzzles to solve. I kind of enjoy these puzzles, and I'm sure others do too. Might be worth a fiver if you're in that particular boat.
Sales
(North American eShop, US Prices)
If you're into Star Wars or Power Rangers, today's a good one for you. I'll also direct fans of platforming to both Polyroll and Panic Porcupine, two decent Sonic-inspired affairs that are quite fun. Over in the outbox, the main thing that I'll mention is Horizon Chase Turbo. It's affordable and a blast to play, and unlike the Switch port of its sequel, it runs well. Seriously, no idea what happened with Horizon Chase 2. Dreadful port. Anyway, check those lists.
Select New Games on Sale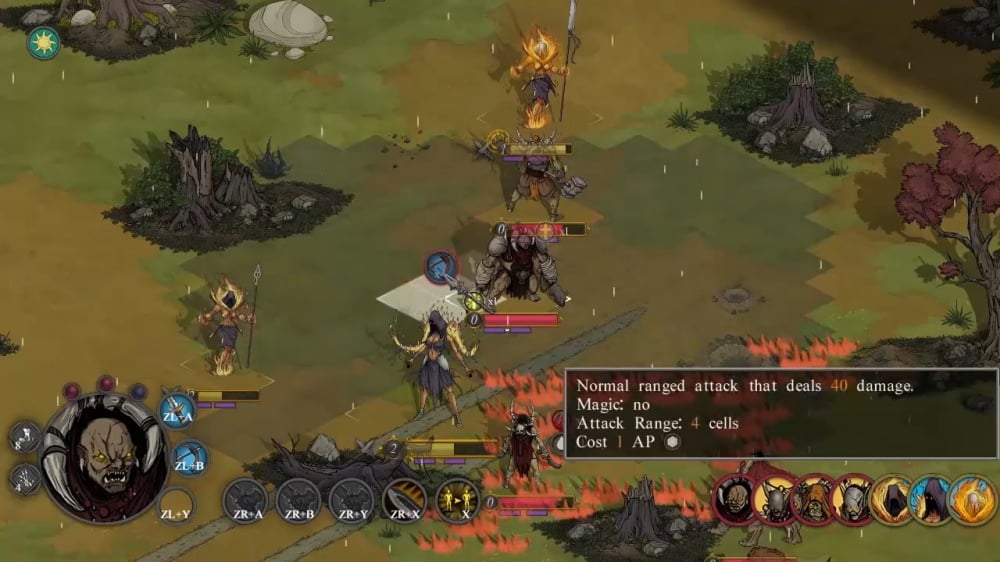 Stones Keeper ($10.59 from $19.99 until 9/26)
Star Wars Episode 1 Racer ($7.49 from $14.99 until 9/27)
Star Wars The Force Unleashed ($9.99 from $19.99 until 9/27)
Star Wars Jedi Outcast ($4.99 from $9.99 until 9/27)
Star Wars Jedi Academy ($9.99 from $19.99 until 9/27)
Star Wars Republic Commando ($7.49 from $14.99 until 9/27)
Star Wars KotOR ($7.49 from $14.99 until 9/27)
Star Wars KotOR II ($7.49 from $14.99 until 9/27)
Star Wars Heritage Pack 2023 ($31.99 from $79.99 until 9/27)
Stubbs the Zombie ($4.99 from $19.99 until 9/27)
Power Rangers: Battle for the Grid ($9.99 from $19.99 until 9/30)
Power Rangers: BftG Super Edition ($24.99 from $49.99 until 9/30)
WW2: Bunker Simulator ($11.24 from $14.99 until 10/9)
Polyroll ($2.49 from $4.99 until 10/9)
Panic Porcupine ($3.99 from $7.99 until 10/9)
Ancient Islands ($4.99 from $12.49 until 10/9)
Sales Ending Tomorrow, Thursday, September 21st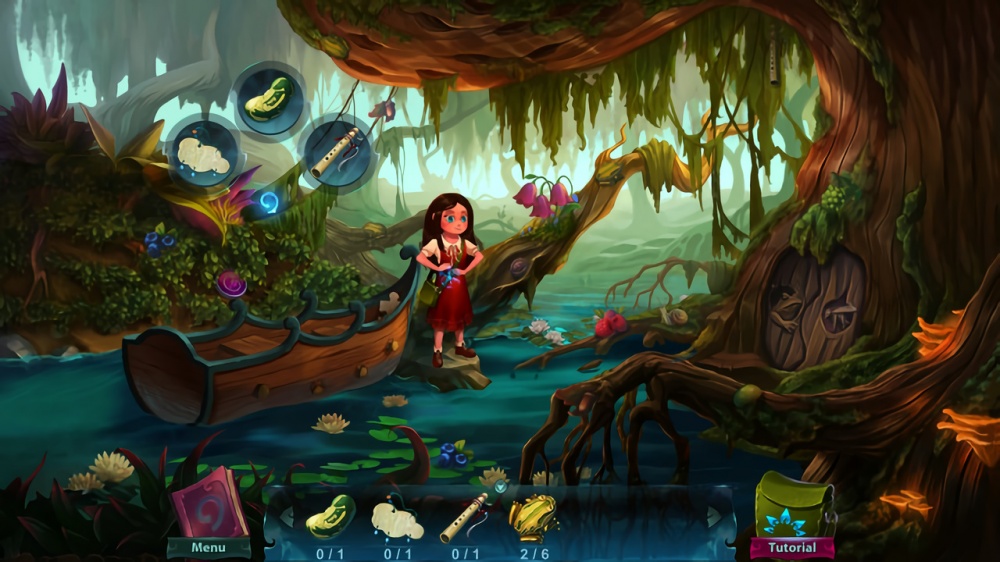 A Tale For Anna ($6.59 from $10.99 until 9/21)
Astalon: Tears of the Earth ($9.99 from $19.99 until 9/21)
Chronicles of Albian TMC ($3.59 from $11.99 until 9/21)
Clutter 12: It's About Time ($4.49 from $14.99 until 9/21)
Crypt of the NecroDancer ($3.99 from $19.99 until 9/21)
Escape Game Fort Boyard ($5.99 from $19.99 until 9/21)
Faircroft's Antiques: Mountaineer's Legacy ($1.99 from $9.99 until 9/21)
Finding America: The Heartland ($2.99 from $9.99 until 9/21)
First Time in Paris ($1.99 from $9.99 until 9/21)
First Time in Rome ($3.59 from $11.99 until 9/21)
GUNGUNGUN ($1.99 from $4.99 until 9/21)
Horizon Chase Turbo ($3.99 from $19.99 until 9/21)
I Love Finding Birds ($8.99 from $14.99 until 9/21)
I Love Finding More Pups ($1.99 from $9.99 until 9/21)
Kargast ($3.99 from $9.99 until 9/21)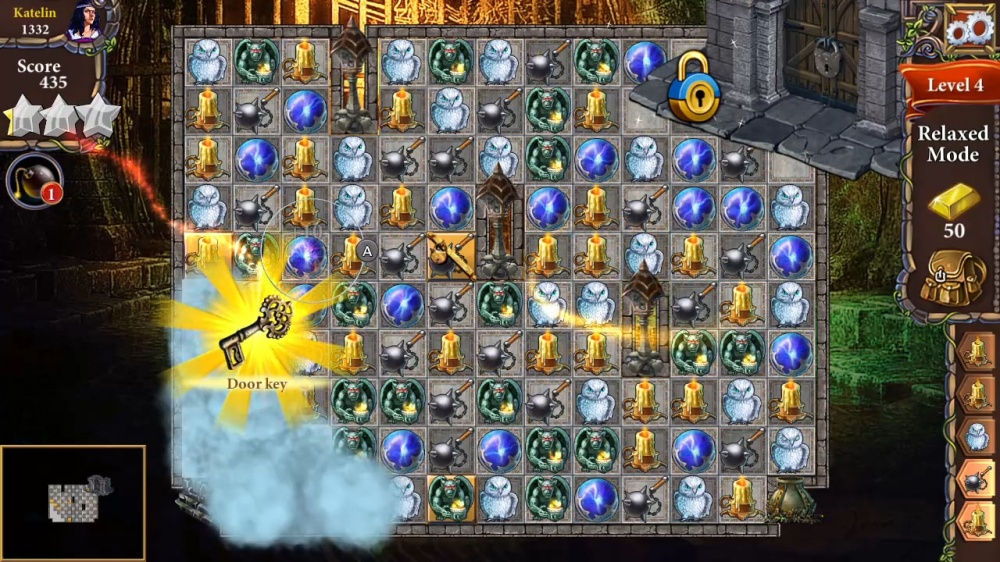 Match Ventures ($3.59 from $11.99 until 9/21)
Mercenaries Saga Chronicles ($7.49 from $14.99 until 9/21)
Miles & Kilo ($1.99 from $7.99 until 9/21)
Montgomery Fox & TCotDN ($4.49 from $14.99 until 9/21)
Montgomery Fox & TCotMB ($4.49 from $14.99 until 9/21)
Montgomery Fox & TRoVD ($4.49 from $14.99 until 9/21)
Mortal Shell: Complete ($2.99 from $29.99 until 9/21)
Octo Curse ($5.99 from $9.99 until 9/21)
Oddworld Soulstorm ($24.99 from $49.99 until 9/21)
Package Inc ($2.49 from $4.99 until 9/21)
Puzzle Vacations: Ireland ($3.59 from $11.99 until 9/21)
Shadows of Adam ($7.49 from $14.99 until 9/21)
The Lost and the Wicked ($5.99 from $9.99 until 9/21)
Vengeful Heart ($1.99 from $9.99 until 9/21)
Vision Soft Reset ($5.99 from $9.99 until 9/21)
Volley Pals ($4.21 from $6.49 until 9/21)
That's all for today, friends. As I've mentioned many times, I'll be at the Tokyo Game Show tomorrow gathering info and such for all of you. I'm going to try to have an article of some kind SwitchArcade-wise, but the schedule has twenty-two games on it already so I'm not sure I'll be able to pull my usual. I'll do my best, at least. I hope you all have a wonderful Wednesday, and as always, thanks for reading!