Hello gentle readers, and welcome to the SwitchArcade Round-Up for September 29th, 2023. In today's article, we've got a ton of news to go over. Just a lot going on today, I suppose. After that, there are quite a few new releases to look at including EA Sports FC 24 and Fate/Samurai Remnant. After that, it's time for some sales. We've got the list of the new ones, we've got the list of the expiring ones. You can look at one or both or neither. Such is the burden of choice. Let's get to it!
News
'Kirby & the Amazing Mirror' is Now Available on Nintendo Switch Online
Those who have a subscription to the Nintendo Switch Online Expansion Pack can now update their Game Boy Advance app and get access to Kirby & the Amazing Mirror. Originally released back in 2004, this adventure sends up to four players on a non-linear quest through an open-ish world of sorts. You can play alone, or use the online feature of the Game Boy Advance app to team up with friends. I've never been the hugest fan of this one, but maybe now that it's easy to play with others it's possible my opinion will turn around on it. Either way, it's there. Go, play.
The 35th 'Tetris 99' Maximus Cup Celebrates 'Xenoblade Chronicles 3'
It's been a while since the last Tetris 99 Maximus Cup event, but there's a new one running this weekend. This time around it's a tie-in with Xenoblade Chronicles 3, and all the usual rules apply. This weekend, you can enjoy a brand new theme while playing online. You'll earn points based on how high you rank, and if you get one hundred of those points while the event is running you'll be able to keep the theme permanently. Be quick about it, because once the weekend is over you won't be able to get it again for a while if ever again at all.
'F-Zero 99' Receives New Tracks and Queen League in Latest Update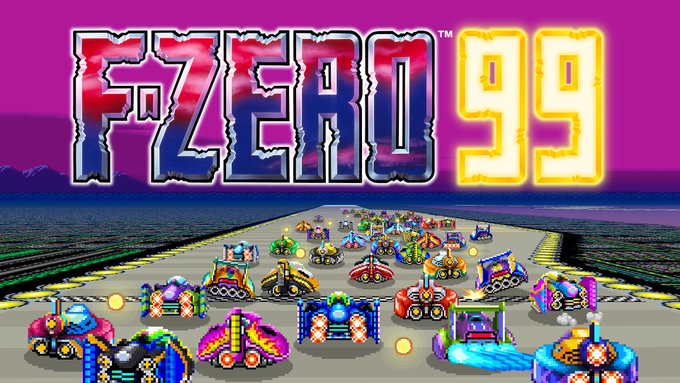 F-Zero 99 has only been out a few weeks, but it's already captured the hearts and minds of many players. It's done such a good job of it, in fact, that many of those players are craving some new stuff. Well, today is the day. The Queen League has been added to the game, and with it comes five new tracks including Port Town I and Red Canyon II. That should add some spice to things for a little while, and there's definitely more to come.
It's the Final Horizon for 'Sonic Frontiers' Today as the Last DLC Arrives
Sonic Frontiers was already pretty cool at launch, but SEGA has released occasional bits of free DLC that have made it even more fun. Today, the last piece of the puzzle arrives. In the game's final content update, The Final Horizon, you'll get new playable characters, new challenges, and more story that will cap things off for this game for good. It's been an interesting ride to say the least, and I'm actually looking forward to what Sonic Team comes up with for its next 3D Sonic game. Weird feeling.
The Latest 'Samba de Amigo: Party Central' DLC Arrives, 'Persona 5' Pack Coming Next Month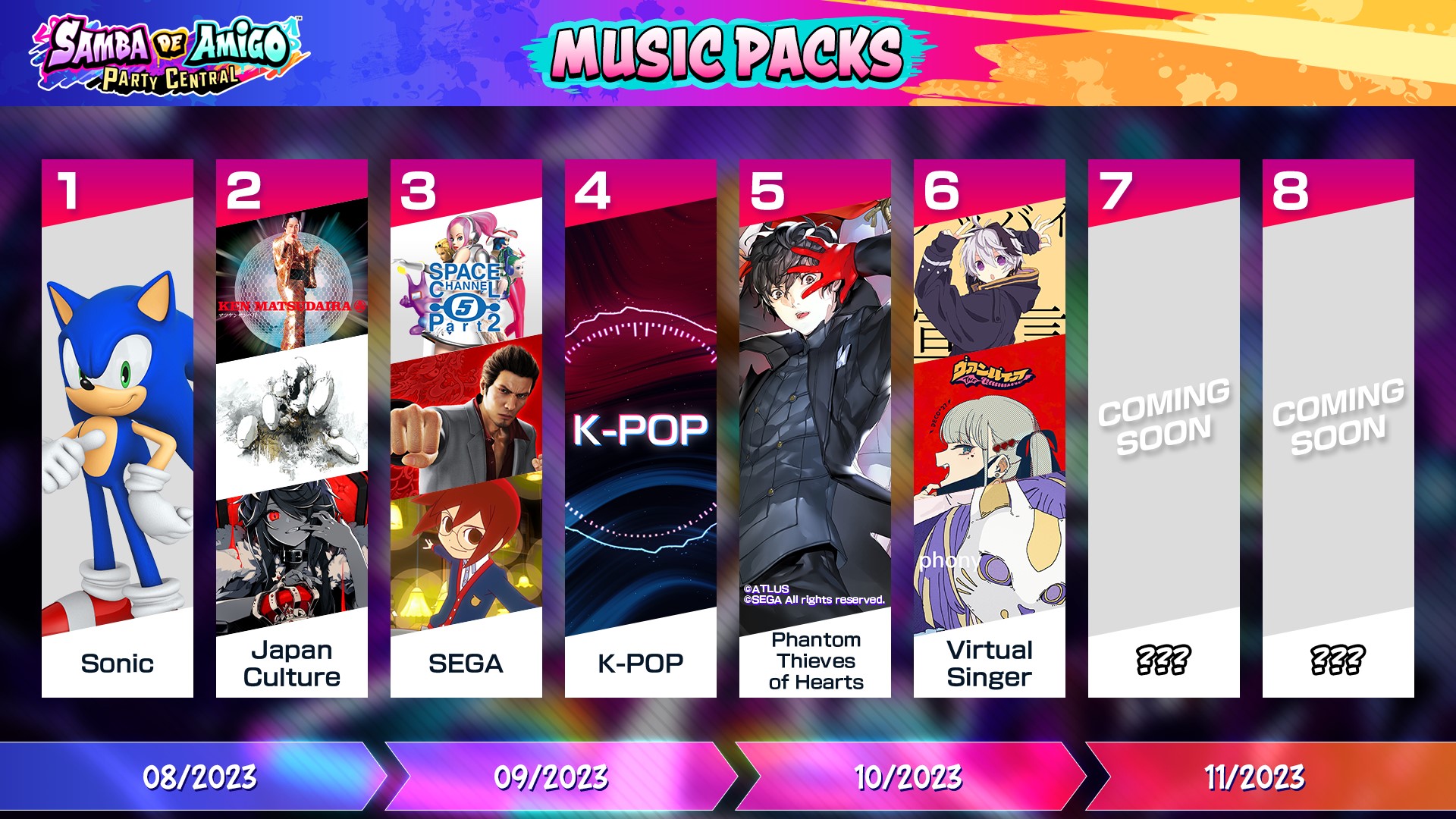 SEGA's post-release support for Samba de Amigo: Party Central continues today with the release of two new packs of DLC. One is a SEGA pack with songs from Space Channel 5 2, Yakuza/Like A Dragon, and Rhythm Thief. The other is a K-Pop pack with songs from BTS and others. Along with the release of these packs, SEGA also outlined the next two packs, set to arrive on October 25th. The Phantom Thieves of Hearts Music Pack will include three songs from Persona 5, while the Virtual Singer Music Pack brings in three songs from ProSekai Colorful Stage. There will also be a Joker & Morgana Costume and Accesssories Pack, which gives you a Joker (Persona 5) costume for Amigo to wear, an accessory to equip, and a Morgana avatar icon. The road map still has two spots left on it, and I certainly hope it continues on past that.
New Releases
Fate/Samurai Remnant ($59.99)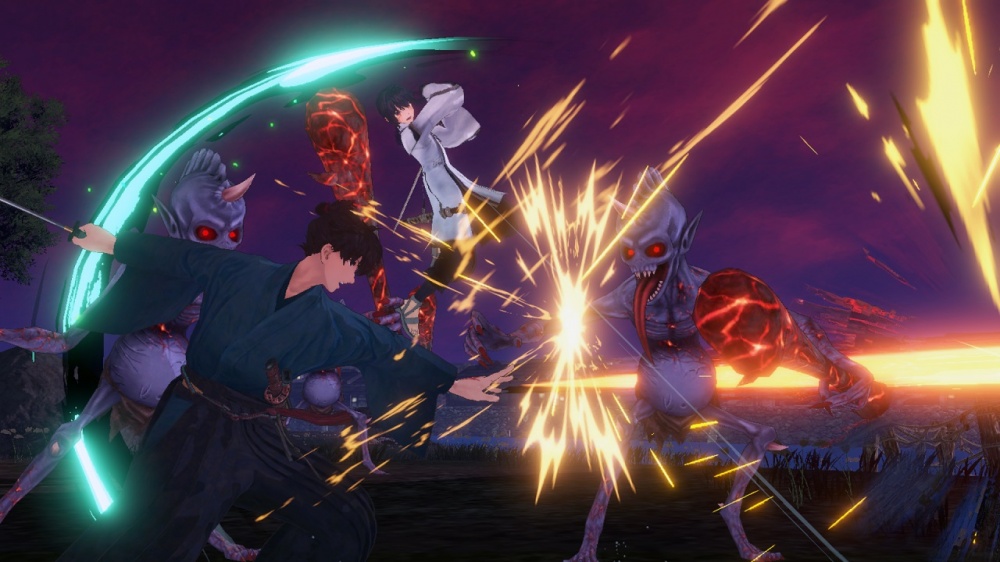 The latest Fate game arrives courtesy of a partnership between TYPE-MOON and Koei Tecmo, with development chores handled by Warriors veterans Omega Force. This is not, however, a Warriors game. It's an action-RPG and some of its mechanics will be familiar to Warriors players, but it really is its own thing. Fate fans will naturally find a lot to like in its story and characters, but this isn't a bad place for someone new to the series to slide in. Reviews have been decent so far, though I haven't seen any impressions from people who have played the Switch version. If I have a chance to do so, I will try to get a review together for you as soon as is feasible.
EA Sports FC 24 ($59.99)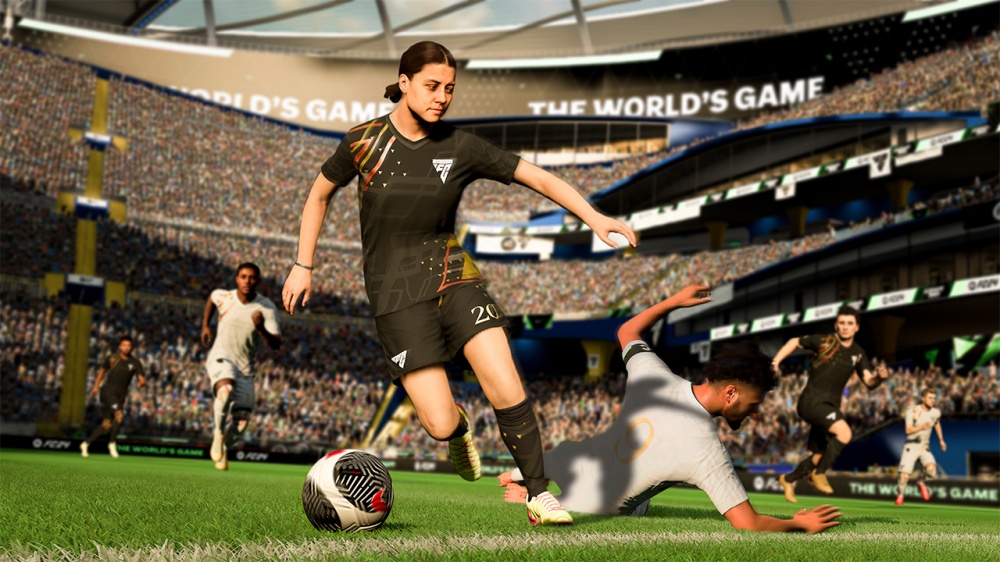 Well, here we are. This is a big step for Electronic Arts, as it steps free of the FIFA license for the first time in a few decades. It's also a big step for this series on Switch, as we're not getting a hand-me-down or Legacy Edition this time. This is a proper Frostbite Engine modern EA Sports soccer game, with full feature and content parity with other versions. The only drawback is that the game runs at 30 fps now instead of 60 fps like the Legacy Editions, but I think that's to be expected with the new engine in play.
Rise of the Triad: Ludicrous Edition ($19.99)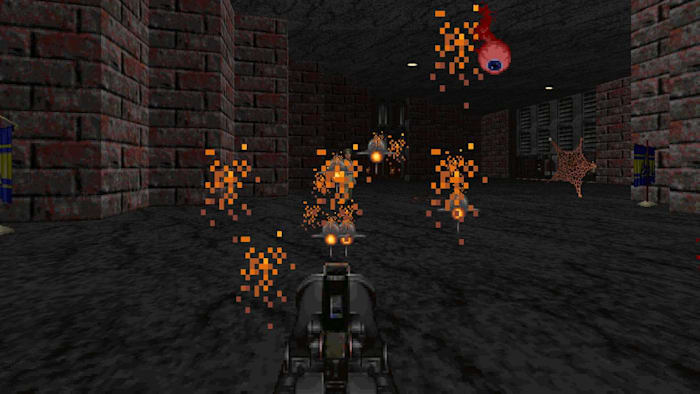 After id Software did Wolfenstein 3D with Apogee, it more or less left the Wolf3D engine with them. Naturally, that's because id was moving on to DOOM, a game with a new engine that would make the developer's previous engine look a bit archaic. Apogee managed to make lemonade from the lemons, and actually managed to get the engine to work for a game that didn't feel too far behind the curve. That's Rise of the Triad, the game you played if your DOOM disk was downstairs or something. This is a remake/remaster of that game, and if you want that authentic boomer shooter flavor this will offer that in spades. I'll have a full review soon for those on the fence.
COCOON ($24.99)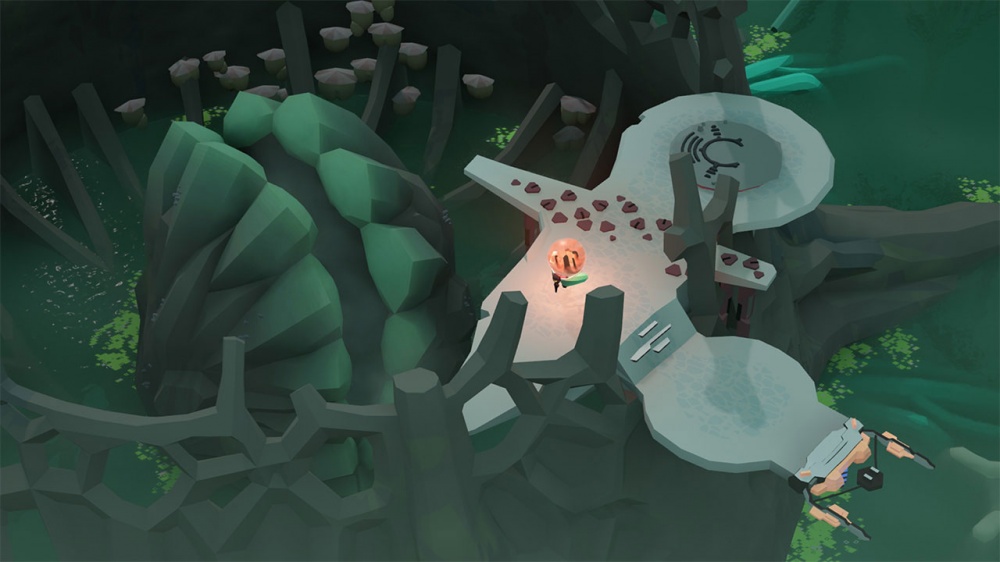 Annapurna's latest is the new game from the lead gameplay designer of LIMBO and INSIDE. A developer that likes their capital letters, to be sure. Expect a strong presentation, lots of mysterious story stuff, and some puzzles to solve. Each world in the game exists inside of an orb that you can carry on your back, and you need to master world-hopping abilities to solve the challenges placed in front of you. There are also some fancy boss battles. I haven't had a chance to play this yet, so all I can really say is that it looks great and the developer has a solid track record. That's not nothing.
Indoor Kickball ($14.99)
Sure, the title checks out. Kickball, indoors. You can play against the computer opponent or against another person in local multiplayer. There are ten different indoor areas to play in, and eighteen unlockable characters to choose from. You can also customize those characters if you need more to distinguish them. If you choose to play alone, there's a Season Mode where you have to play in a fourteen-game season and try to win the Kickball Cup. I could see this being a fun idea for a game, but I'm not sure this is the one to execute on it well.
Deflector ($22.99)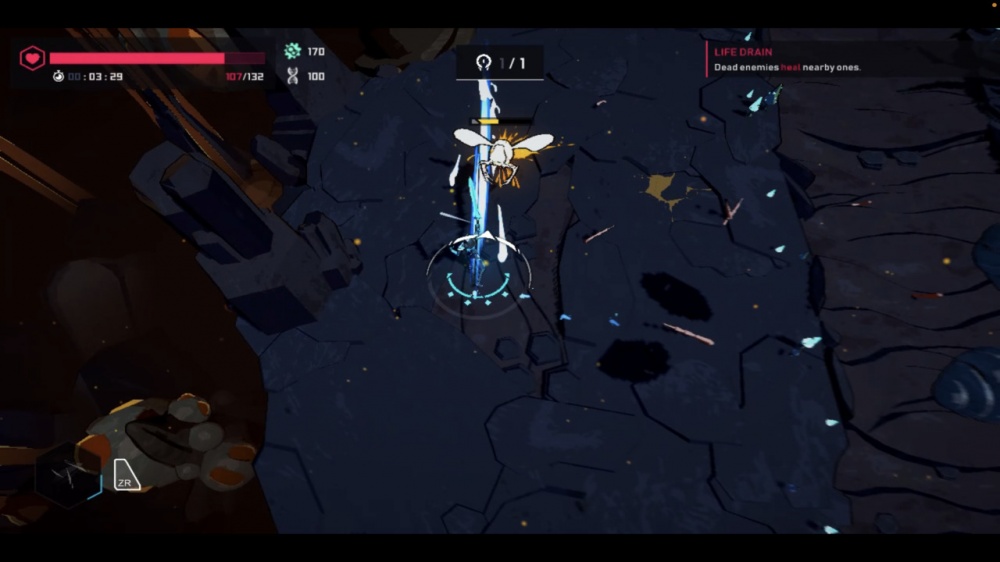 Another extremely uninspired game from RedDeer. It's a top-down roguelite action game with six different characters to choose from, each with their own skills and abilities. Play until you die, use the resources you collected to get a permanent upgrade or two, and then head back out for another run. Yawn.
Ninja Kidz: Time Masters ($19.99)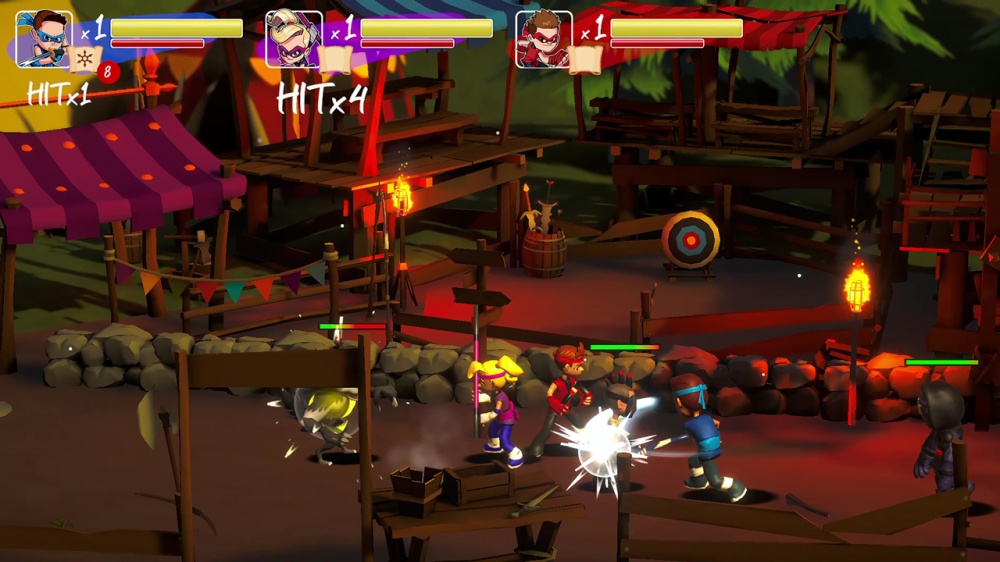 I wrote a whole paragraph about this game before realizing it's based on one of those YouTube channels with a billion subscribers where kids do random stuff. Well, that explains why these ninjas have some very normal modern American names. It's a beat-em-up for up to four players via local co-op. I imagine fans of the channel will buy it and possibly enjoy it, but beat-em-up fans without any pre-existing affection for this show should probably stick to Streets of Rage 4 and Shredder's Revenge. Cobra Kai 2: Dojos Rising should watch its back, though.
My Heart Grows Fonder ($9.99)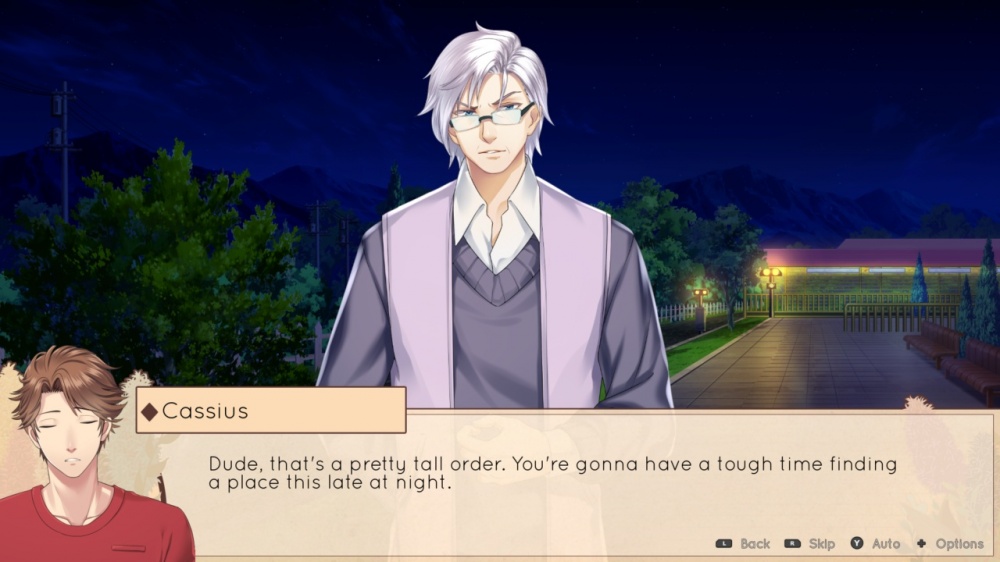 Look, it's not like Gamuzumi can only make visual novels in the Sakura series. Sometimes it makes other visual novels, like this one. A guy gets dumped by his girlfriend and takes it very badly. He's comforted by his friend Ava, who tries to help him move on. Through a surprisingly sequence of events, these three end up having to live together. What will happen next? Will the guy get back with his ex? Will he end up in a relationship with Ava? Neither? Or… are there other options? Apparently there are five possible endings here, so feel free to use your imagination. Or play it.
Love Kuesuto ($4.99)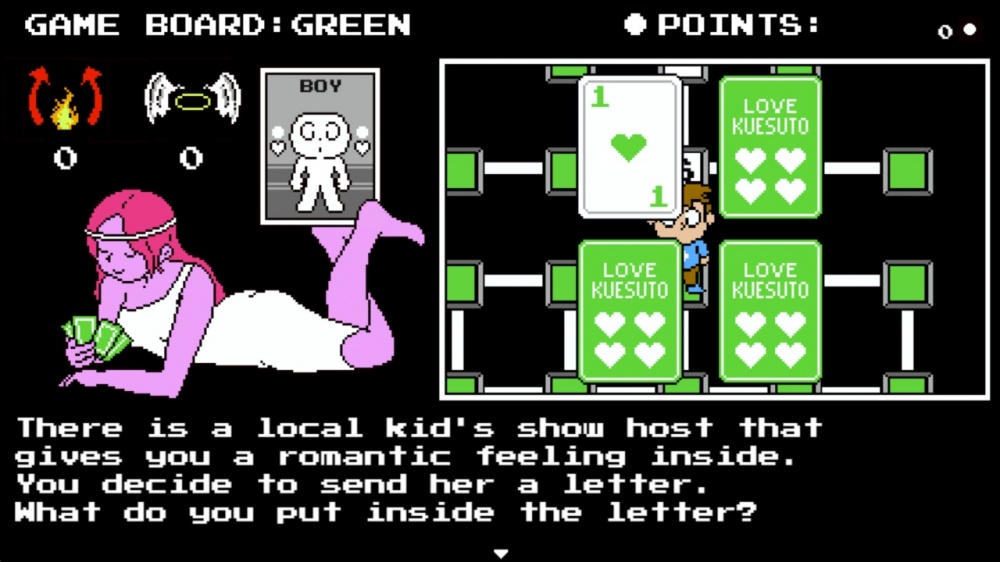 Look, you can just write "Quest". It's fine. You don't have to drag the syllabary of another language into English when the word you're using is a loan word from English in the first place, with the exact same meaning and nuance. You've already got me thinking you're trying to be cute, and now I'm less inclined to give your game a fair shake. Anyway, in this game you're a dying old man. You're being asked a series of questions by Aphrodite for some reason, and your answers will lead you to one of five different endings. It seems well-written enough for what it is and the pixel art looks good. Bah, I know I'm annoyed over something small and silly, but I'm still annoyed. Do what you want with this one.
My Hero Ultra Rumble (Free)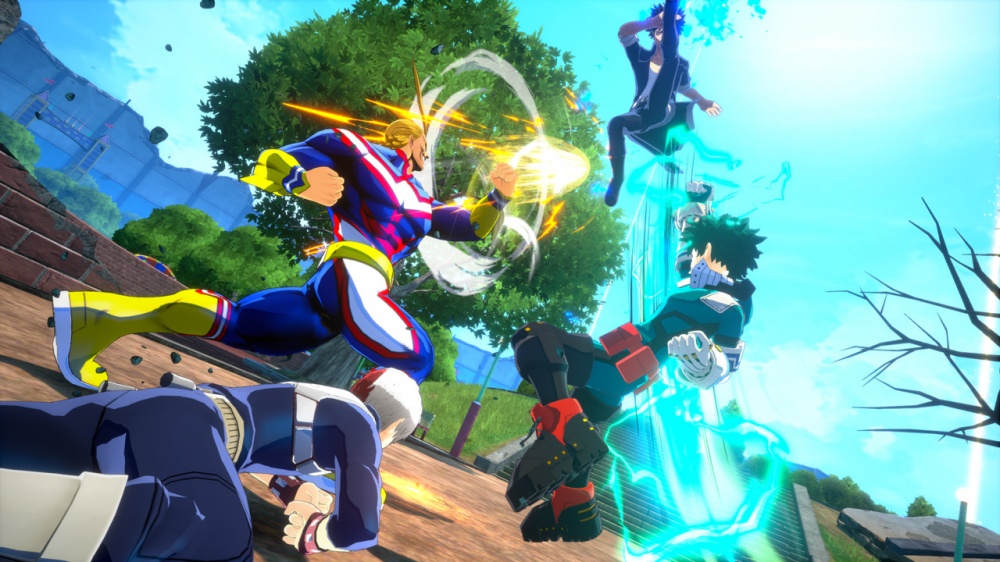 A battle royale brawler for up to twenty-four players via online multiplayer starring all your favorite characters from My Hero Academia. Er, as long as your favorite characters are the usual popular ones, anyway. Since it's free to play, you don't need me to tell you if you'll like it or not. Go ahead and try it. There are naturally some ways to spend money in the game if you're looking to. I wouldn't recommend it.
Hidden Gems: Volume One ($6.99)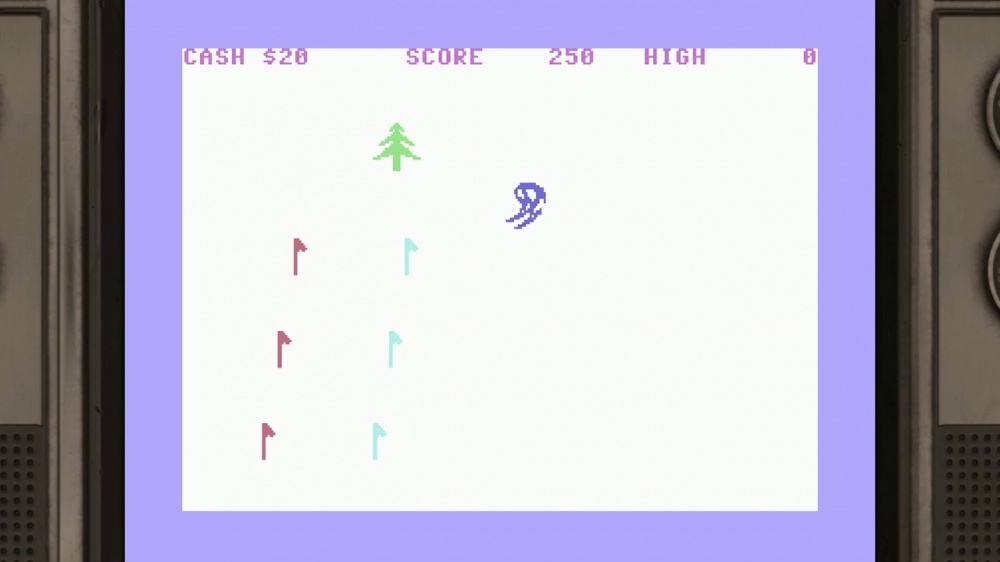 Your friends might be knocking down your door to play your Commodore 64, but I don't know if they'd be doing much damage over this batch of four games. You get Gilligan's Gold, Horace Goes Skiing, Mutant Monty, and N.O.M.A.D., which are decent enough games for their era but perhaps not best known for these versions. Given this publisher's output on Steam, that Volume One isn't likely to be an idle threat. Okay, all jokes aside, this is a very affordable package of some reasonably enjoyable games that no one's ever going to invite to a Nintendo Switch Online app. The emulation seems good from what I've played so far, and you have basic features like save states, rewind, and visual settings and filters. If you have nostalgia for microcomputer games, it's a fair deal.
WFO World Football Online ($9.90)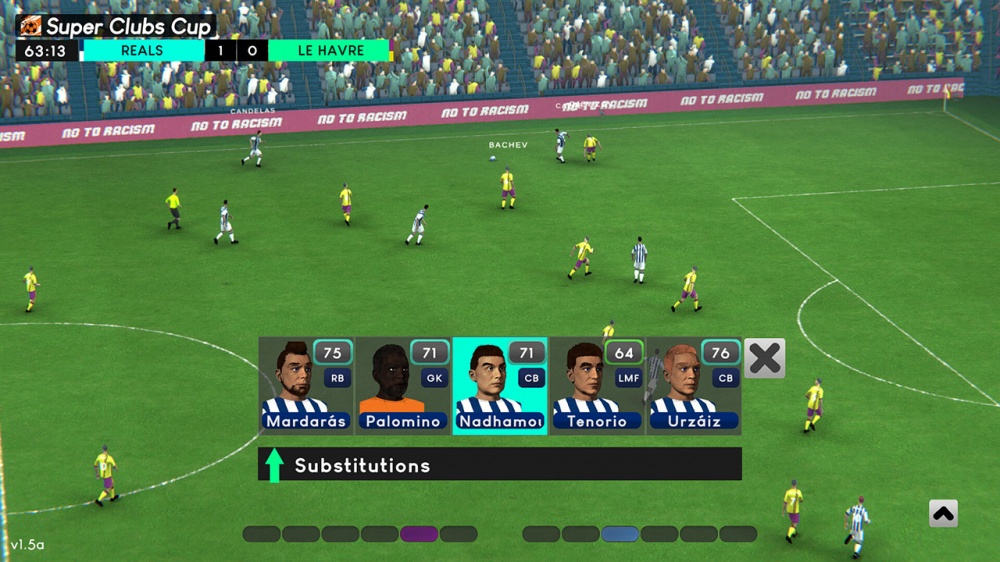 This is a football/soccer management game. It's no Football Manager, or even New Star Manager. That 'online' in its title means that you have to be connected to the internet to play, not that you can play with other people. It's single-player only. I sure wouldn't buy it, but you're your own person.
Art Heist – Escape Room Adventure ($7.99)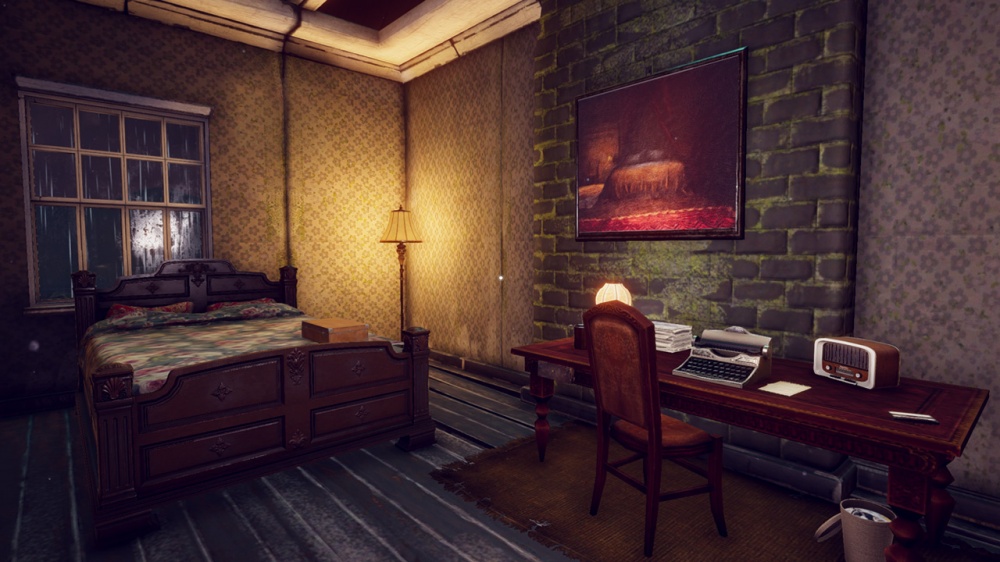 It's an escape room adventure about an art heist. It seems to be completely generic from top to bottom, but if you need to scratch your escape game itch today, here you go.
Foot Clinic ($4.99)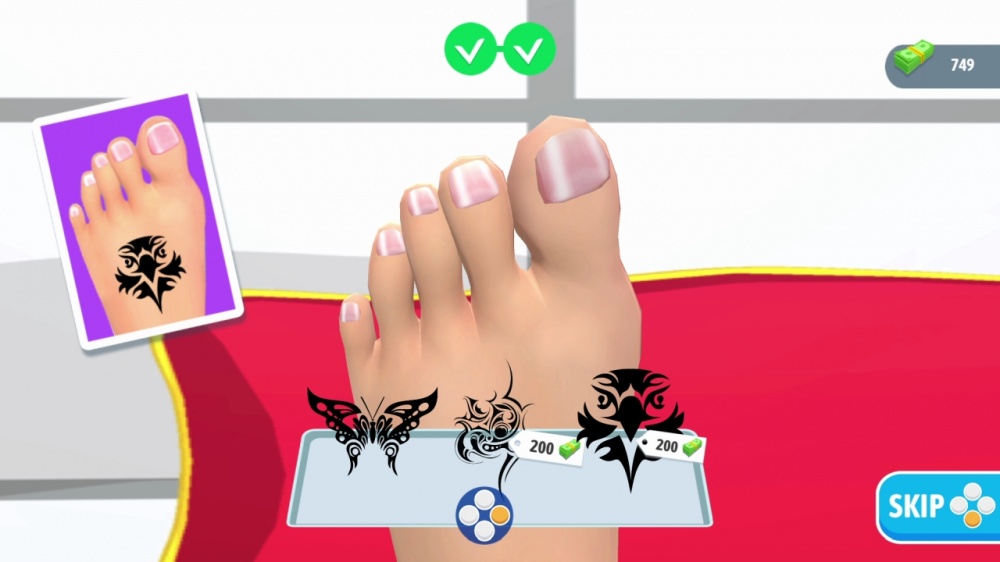 Tonight's Episode: The Developer's Barely-Disguised Fetish.
The Bin Bunch
Humans vs Tigers ($4.99)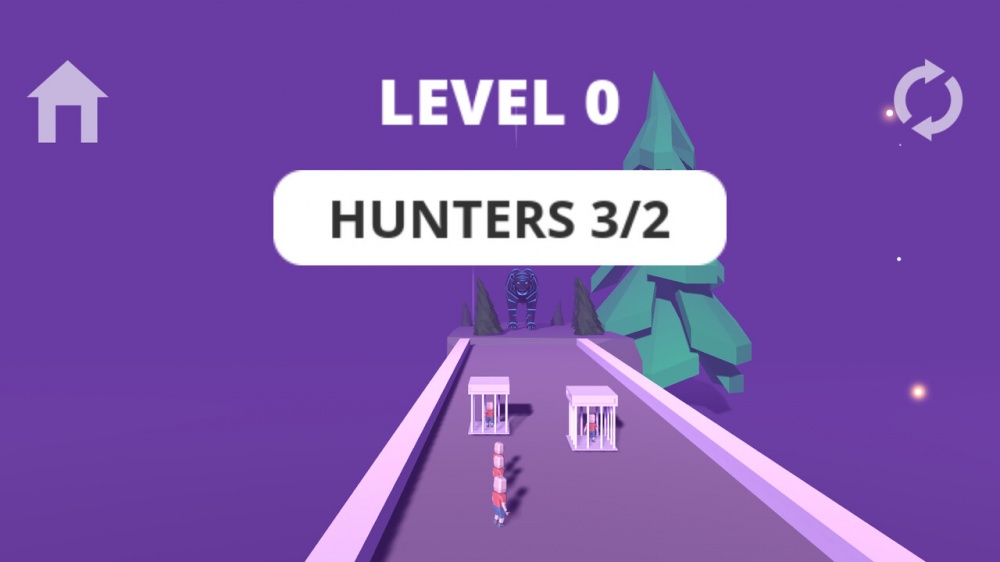 Digitris ($9.99)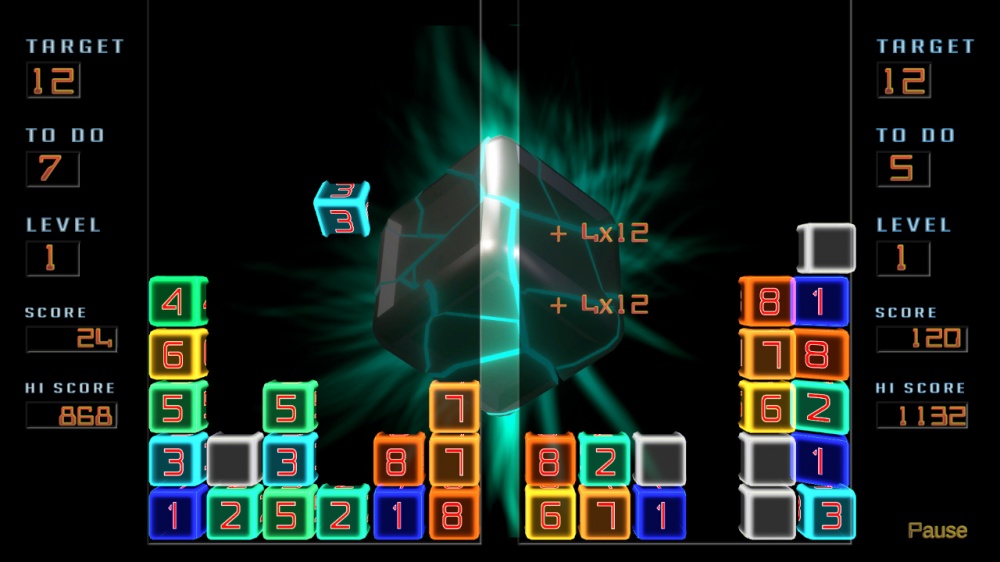 Ancient Mahjong ($2.99)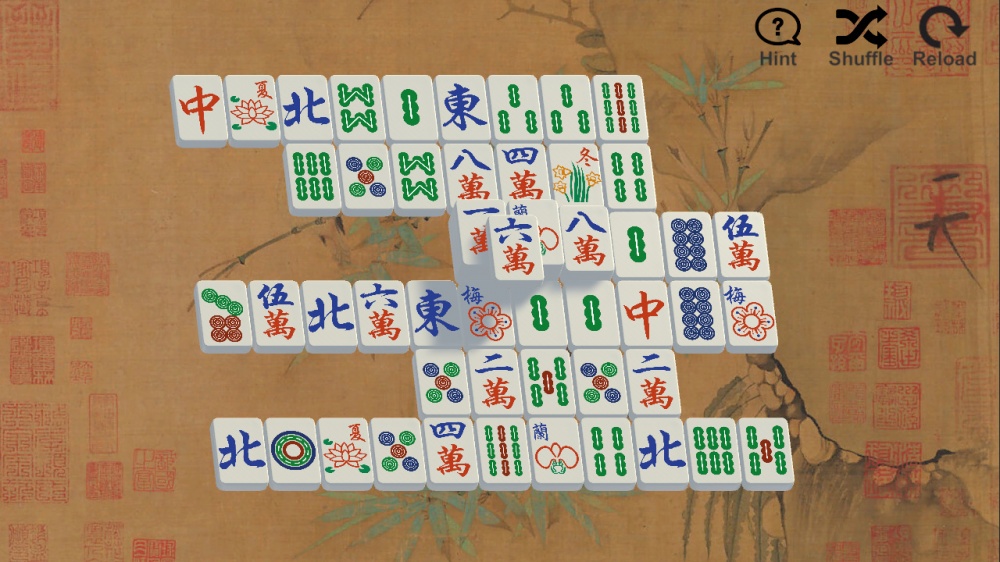 Tetropunk ($2.99)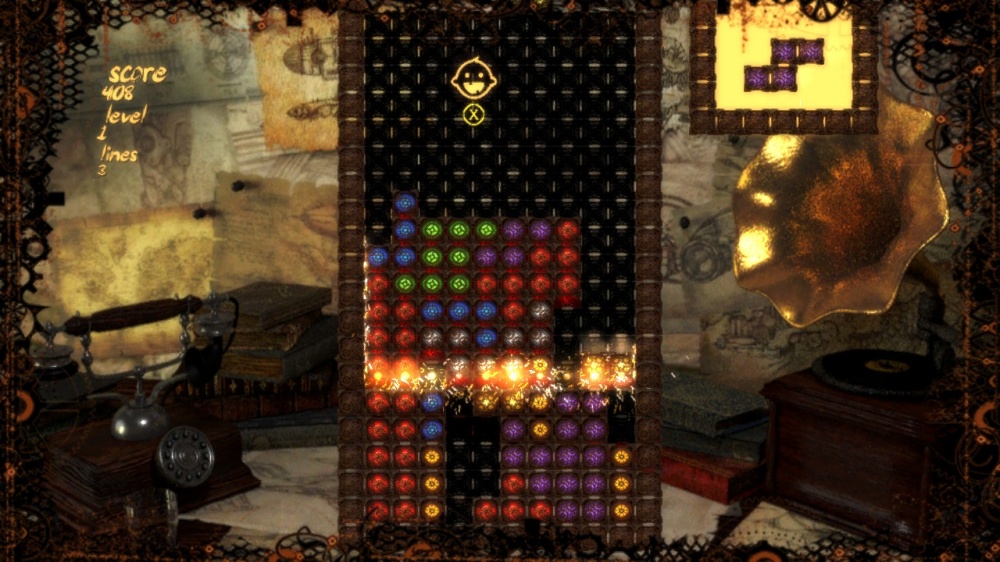 Beach Cafe III: The Escape Room ($3.99)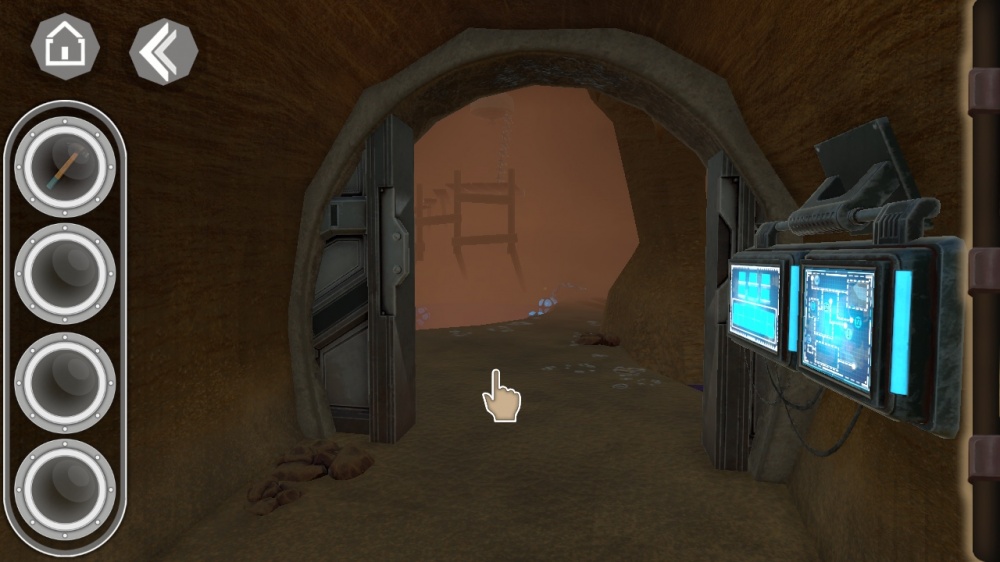 Sales
(North American eShop, US Prices)
Some low prices on a few Bandai Namco games and a few other odds and ends. It's a bit mild for a Friday, I suppose. What can you do? The weekend outbox is a little more interesting, with some great Capcom deals finishing up. Have a look at both lists and see if anything jumps out at you more than it did me.
Select New Games on Sale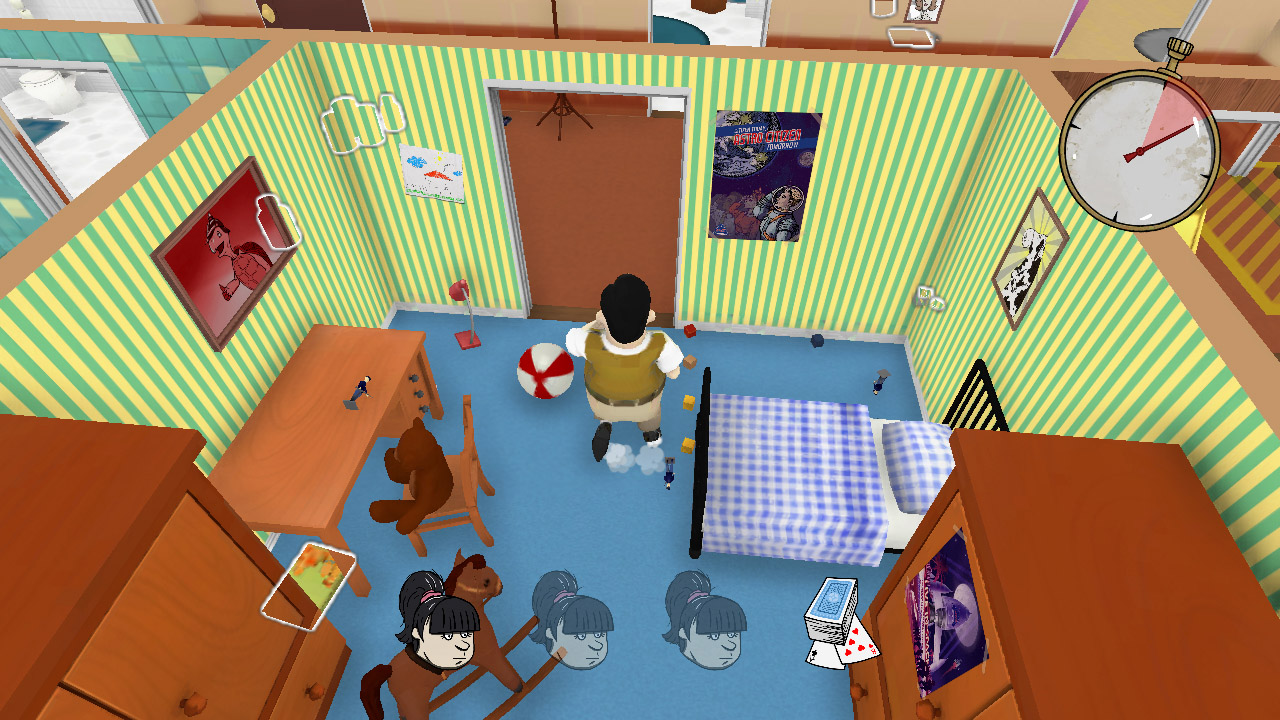 60 Seconds! Reatomized ($4.99 from $9.99 until 10/5)
Faerie Afterlight ($15.99 from $19.99 until 10/6)
The House of Da Vinci 2 ($4.99 from $9.99 until 10/6)
Blade Assault ($15.29 from $17.99 until 10/8)
Alchemic Cutie ($16.99 from $19.99 until 10/8)
Dragon Ball FighterZ: FighterZ Edition ($14.23 from $94.99 until 10/9)
Sword Art Online Alicization Lycoris ($24.99 from $49.99 until 10/9)
Doraemon Story of Seasons FotGK SE ($35.99 from $59.99 until 10/9)
SD Gundam Battle Alliance ($26.99 from $59.99 until 10/9)
Sword Art Online Hollow Realization DE ($7.49 from $49.99 until 10/9)
Super Mega Baseball 4 Ballpark Edition ($29.99 from $59.99 until 10/10)
The Game of Life 2 ($8.99 from $29.99 until 10/12)
Rubberduck Wave Racer ($15.99 from $19.99 until 10/12)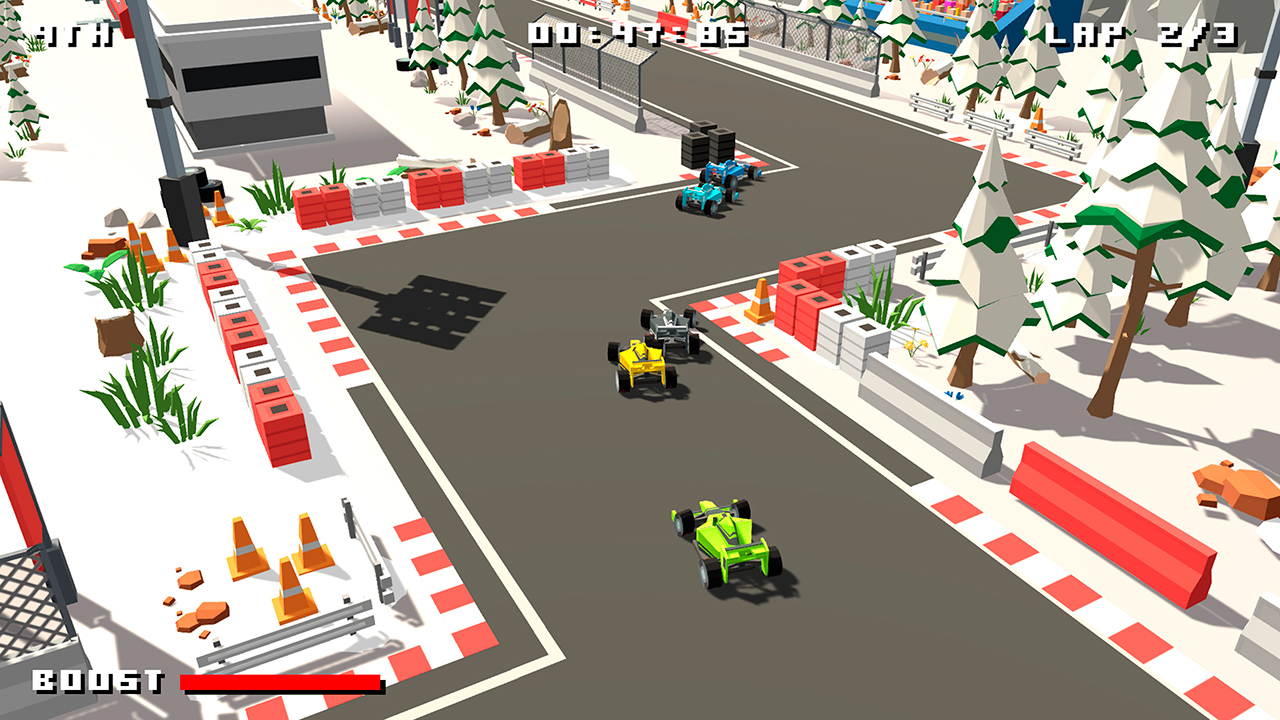 Formula Bit Racing DX ($1.99 from $4.99 until 10/12)
Farm Slider ($3.49 from $4.99 until 10/12)
Are You Smarter than a 5th Grader? ($19.79 from $29.99 until 10/13)
NASCAR Rivals ($19.94 from $34.99 until 10/13)
NASCAR Heat Ultimate Edition+ ($17.49 from $24.99 until 10/13)
Fusion Shift ($2.09 from $3.49 until 10/18)
Sherlock Holmes & The Hound of the Baskervilles ($2.07 from $12.99 until 10/19)
Fishing: North Atlantic ($4.99 from $24.99 until 10/19)
Spectrolite ($6.99 from $13.99 until 10/19)
Panzer Dragoon: Remake ($2.49 from $24.99 until 10/19)
Blocky Farm ($1.99 from $9.99 until 10/19)
Super Trunko Go ($4.99 from $9.99 until 10/19)
Sales Ending This Weekend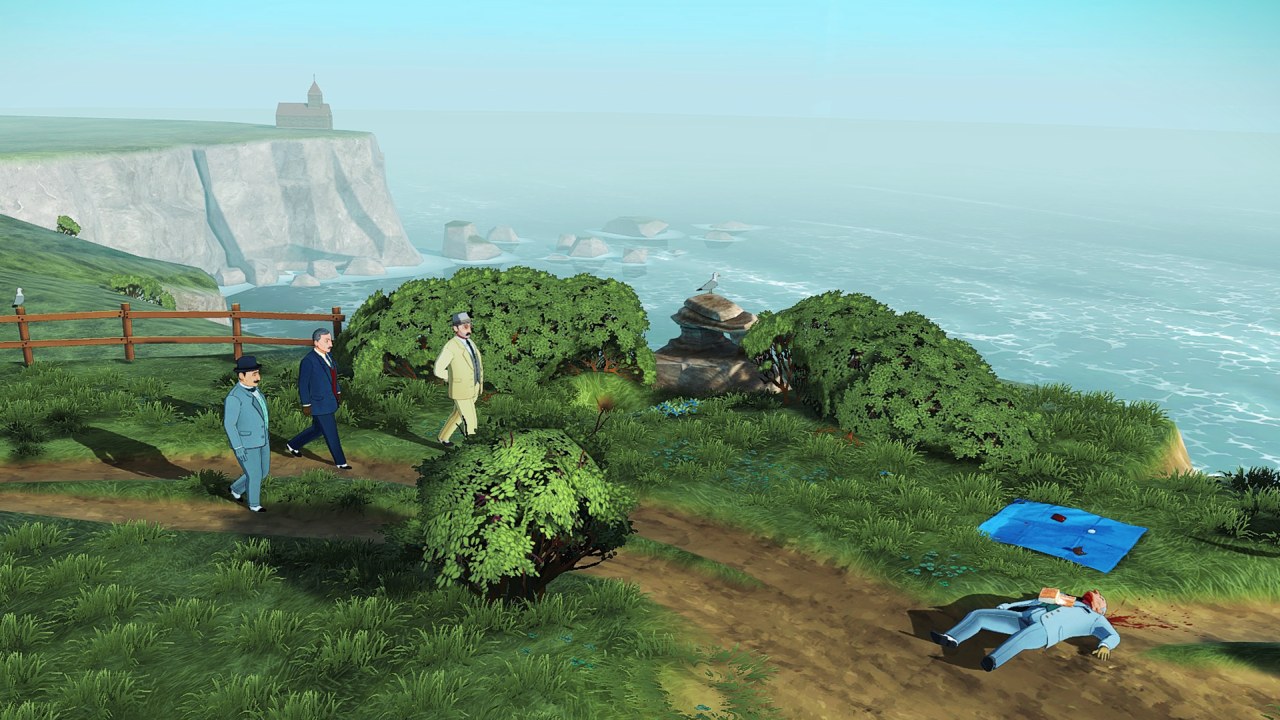 Agatha Christie: ABC Murders ($5.09 from $14.99 until 9/30)
Asterix & Obelix XXL Romastered ($7.99 from $19.99 until 9/30)
Death Becomes You ($5.59 from $7.99 until 9/30)
Dragon's Dogma: Dark Arisen ($4.99 from $29.99 until 9/30)
Everdream Valley ($17.49 from $24.99 until 9/30)
Loop8: Summer of Gods ($29.99 from $49.99 until 9/30)
Mega Man 11 ($9.99 from $29.99 until 9/30)
Mega Man Battle Network Collection ($39.99 from $59.99 until 9/30)
Mega Man Battle Network Collection Vol. 1 ($29.99 from $39.99 until 9/30)
Mega Man Battle Network Collection Vol. 2 ($29.99 from $39.99 until 9/30)
Mega Party: A Tootuff Adventure ($2.99 from $14.99 until 9/30)
Monster Hunter Rise ($15.99 from $39.99 until 9/30)
Monster Hunter Rise + Sunbreak ($29.99 from $59.99 until 9/30)
Monster Hunter Rise: Sunbreak ($23.99 from $39.99 until 9/30)
Phoenix Wright AA Trilogy ($9.99 from $29.99 until 9/30)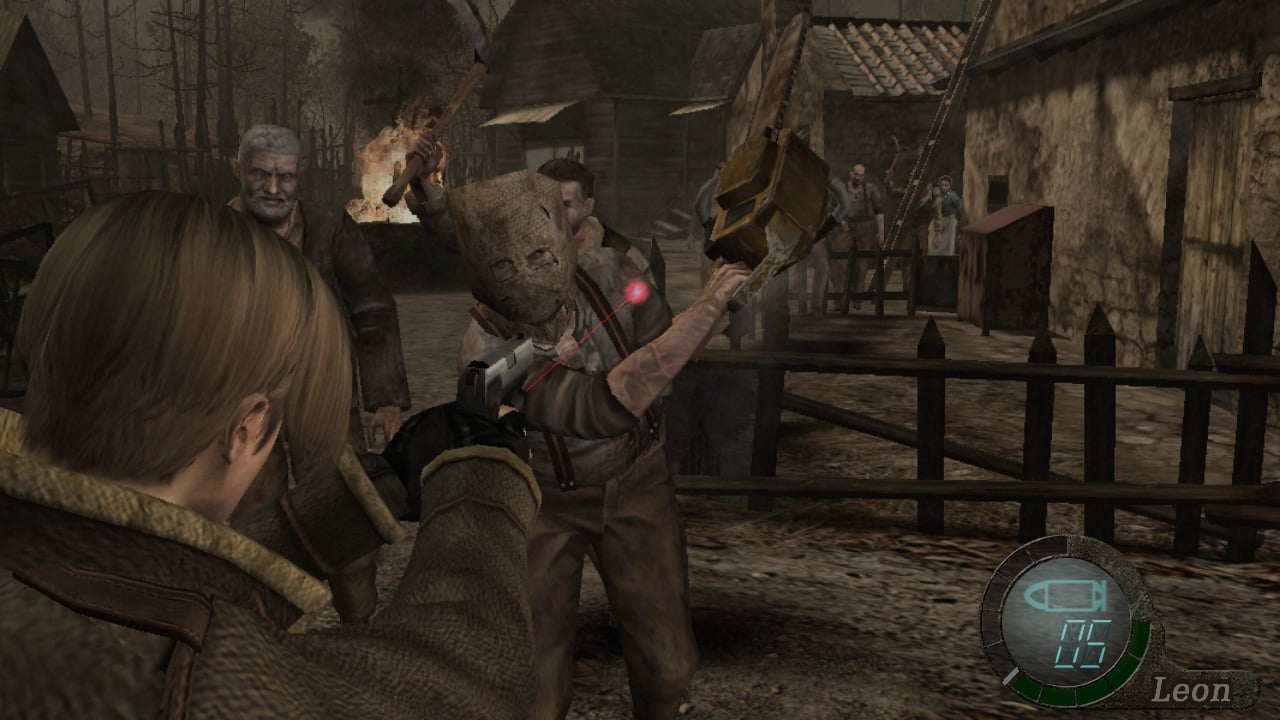 Resident Evil 4 ($9.99 from $19.99 until 9/30)
Running Fable ($6.79 from $7.99 until 9/30)
Sephonie ($13.99 from $19.99 until 9/30)
Toki ($1.99 from $9.99 until 9/30)
UltraGoodness ($3.49 from $4.99 until 9/30)
Working Hard Collection ($3.49 from $4.99 until 9/30)
XIII ($15.99 from $19.99 until 9/30)
Batora ($16.24 from $24.99 until 10/1)
Blasphemous ($7.49 from $24.99 until 10/1)
Camped Out! ($9.99 from $19.99 until 10/1)
Going Under ($4.99 from $19.99 until 10/1)
Metallic Child ($17.99 from $29.99 until 10/1)
Shovel Knight Dig ($14.99 from $24.99 until 10/1)
The Serpent Rogue ($4.99 from $19.99 until 10/1)
Titanium Hound ($11.25 from $15.00 until 10/1)
Yoku's Island Express ($3.99 from $19.99 until 10/1)
That's all for today, this week, and this month. Always neat when I get to include all three of those. Almost a Bingo. Anyway, we'll be back next week with more new games, more sales, more reviews, and some news. Now that I'm done with the Tokyo Game Show stuff, I really need to get to work on some pending reviews. Tis the season for Shaun to sleep half as much. I hope you all have a wonderful weekend, and as always, thanks for reading!