Monster Hunter Now (Free) for iOS and Android released earlier this month from Niantic and Capcom and I've been playing it daily and enjoying it quite a bit. Read my launch week review here. If you, like me, played a ton of Monster Hunter on PC and consoles over the last many years, you're curious about what monsters are included in Monster Hunter Now. If you're new to the series and beginning with Monster Hunter Now, you will find a lot to love in Capcom's best franchise. This guide will cover all the monsters included in Monster Hunter Now, and also a wishlist of ones I'd love to see arrive soon in updates. Monster Hunter Now feels like it is building off Monster Hunter World's monsters given the initial set, but I hope we see more from Monster Hunter Rise and Monster Hunter Generations Ultimate.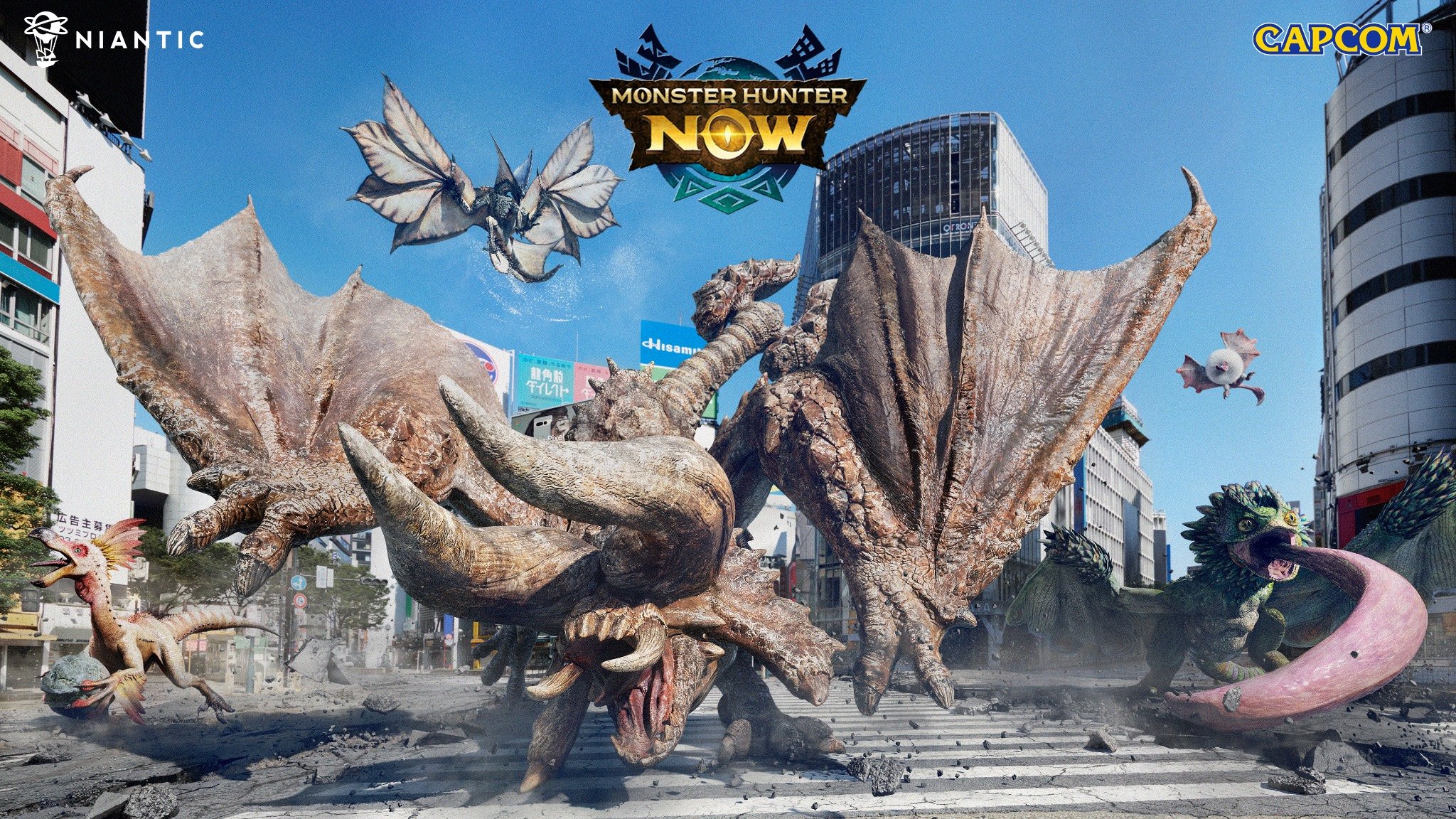 Monster Hunter Now monsters list
As of this writing, the following monsters are in the game:
Great Jagras
Kulu-Ya-Ku
Pukei-Pukei
Barroth
Great Girros
Tobi-Kadachi
Jyuratodus
Paolumu
Anjanath
Rathian
Legiana
Rathalos
Diablos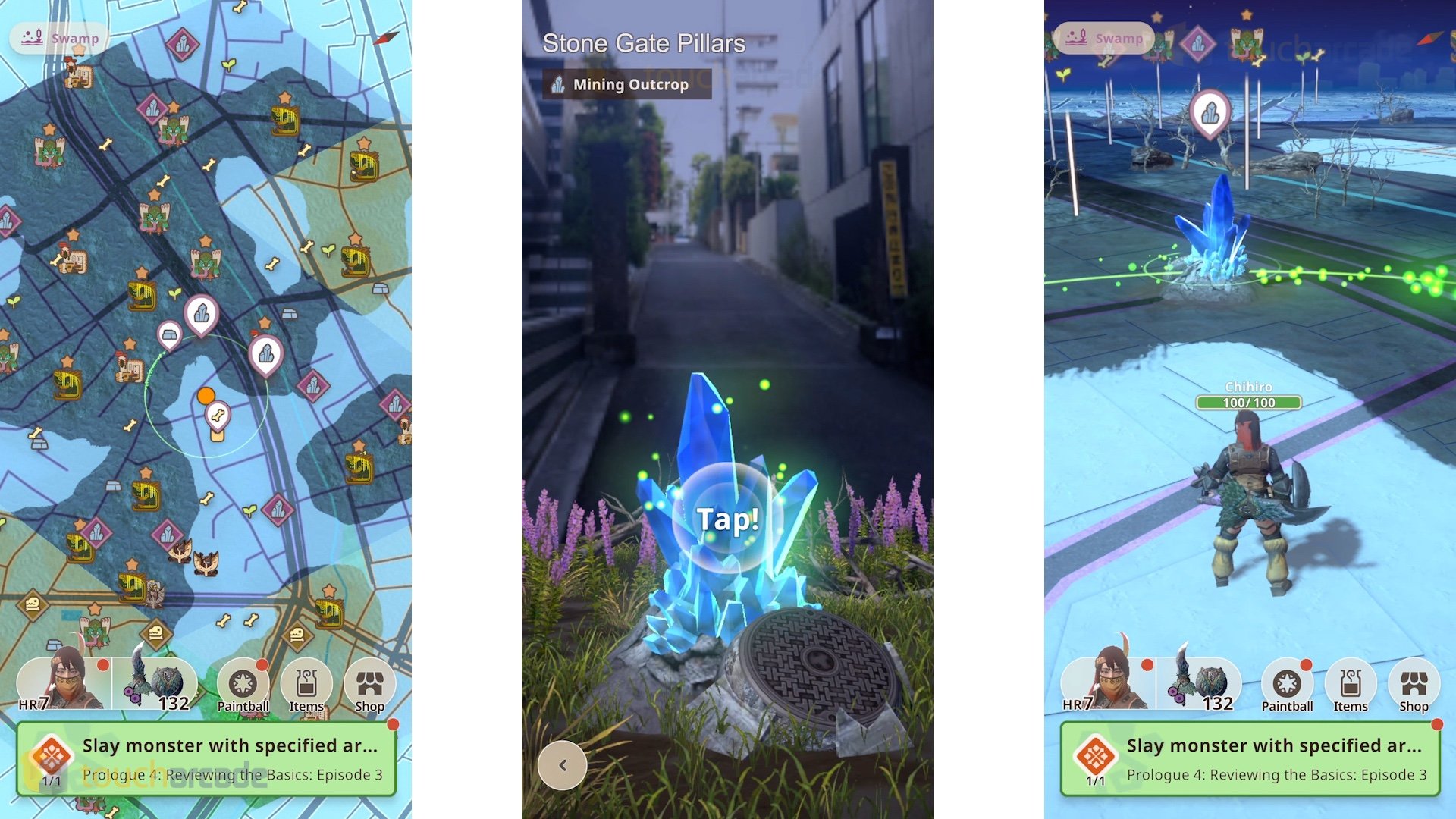 How to unlock new monsters in Monster Hunter Now
As you progress through quests and the story chapters, you will encounter more difficult and varied monsters in Monster Hunter Now. Some might also be only in events (just like in the main games).
Will more Monsters be added to Monster Hunter Now?
The official website confirms that more Monsters are coming to Monster Hunter Now
Monster Hunter Now monsters wishlist
It is worth noting that some of these might not be feasible given the structure of Monster Hunter Now, but let me dream.
Rajang – Rajang is my favorite monster in the series and one that causes a lot of stress for many players. I hope Rajang (and Furious Rajang) join in here.
Zinogre – Zinogre is a fan favorite, and would be a great addition to this game with its design, attacks, armor, and music.
Gore Magala – Gore's unique mechanics, fun attacks, great music, and more would be amazing here.
Nergigante – Monster Hunter World's flagship is a monster I never tire of slaying after multiple hundreds of hunts.
Malzeno – Malzeno is Monster Hunter Rise: Sunbreak's flagship, and is one of Capcom's most elegantly designed monsters. A perfect addition for any game.

Velkhana – Monster Hunter World: Iceborne's flagship arrived in Sunbreak, but should also be in Now to bring the chills and another excellent Capcom design to the game.
Astalos – Astalos' music, armor designs, weapons, look, and attacks make it one of my favorites in the series.
Deviljho – Deviljho aka pickles, would be a great addition if we get the invasion mechanic in Monster Hunter Now.
Magnamalo – Monster Hunter Rise's flagship happens to be one of Capcom's best monsters ever, but I don't know how the smaller arena would work for Magnamalo's attacks.
Valstrax – Valstrax from Monster Hunter Generations Ultimate is likely not feasible given the smaller arena structure here, but let a man dream.
One thing you might've noticed is the music. I hope these monsters also arrive with their themes or new arrangements for Monster Hunter Now. Music is a huge part of the Monster Hunter experience and what we've heard in Monster Hunter Now so far is great.
If you've not gotten it yet, you can grab Monster Hunter Now on the App Store for iOS here and on Google Play for Android here. The in app purchases include different sets of gems. Check out the official website here. Which monsters would you like to see in Monster Hunter Now?