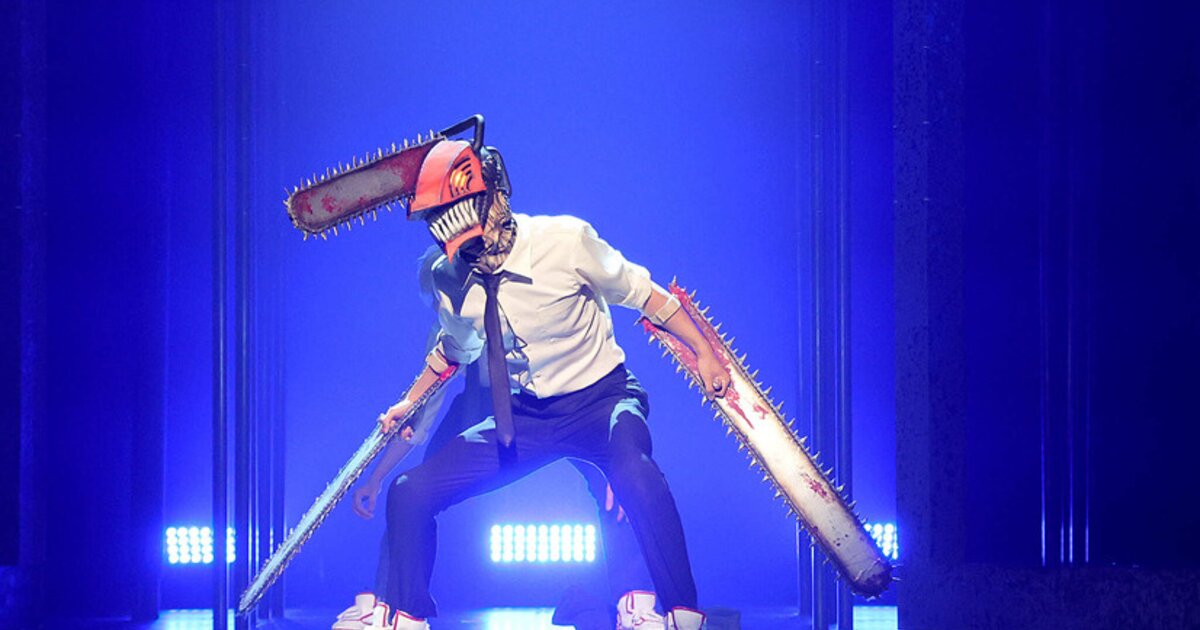 Hit horror anime Chainsaw Man's stage play adaptation has premiered in Tokyo, and now fans can see what Denji and the crew look like with a set of snapshots!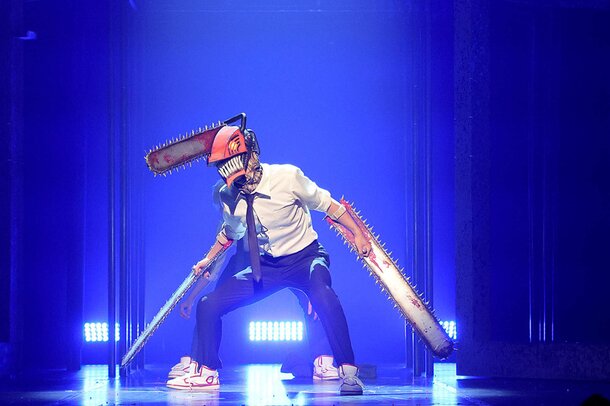 Directed and written by Fumiya Matsuzaki, the play debuted on September 16 at the Galaxy Theatre in Tokyo.
Naotake Tsuchiya stars as Denji.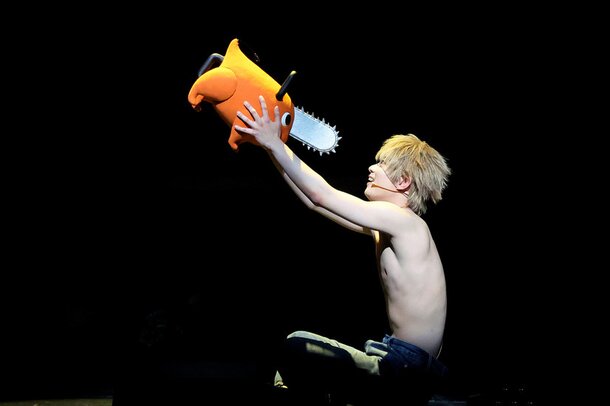 Mizuki Umetsu plays Aki Hayakawa.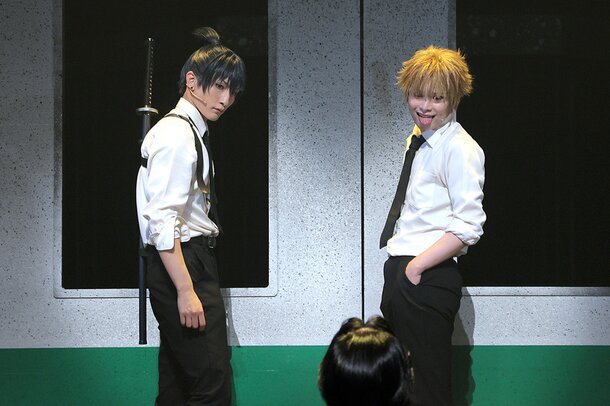 Mahiru Coda plays Power.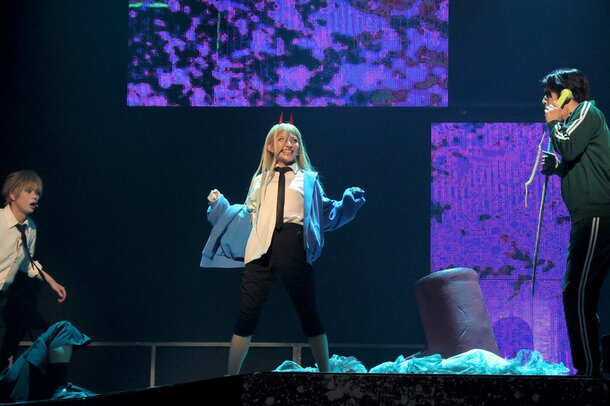 Aya Hirano plays Makima.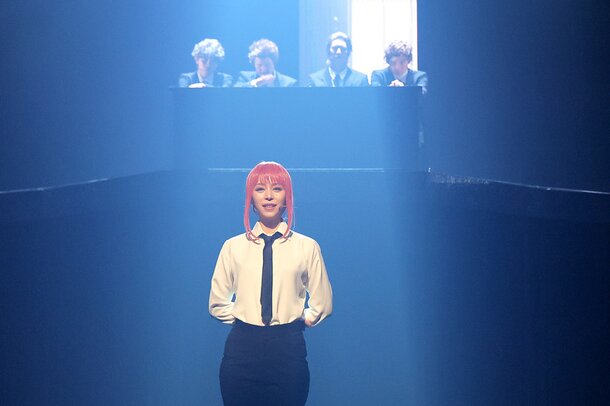 See the rest of the snapshots at the full album below this article.
Originally created by Tatsuki Fujimoto, Chainsaw Man follows a young man named Denji who becomes a devil hunter in order to pay off his dead father's debts to the yakuza. After falling victim to a plot by the yakuza, he merges with his demon dog Pochita to become Chainsaw Man.
The manga was originally serialized from 2018 to 2020, with Part 2 also coming out in July 2022. Fujimoto's other recent projects include one-shot manga titles Look Back, Goodbye, Eri and Futsu ni Kiitekure.
Produced by MAPPA, the highly anticipated anime adaptation aired from October to December 2022.
Chainsaw Man: The Stage Production will be performed in Tokyo until October 1 at the Galaxy Theater in Tokyo. It is also set to run from October 6 to 9, 2023, at Kyoto Theater.
©Tatsuki Fujimoto/Shueisha, Chainsaw Man: The Stage Production Committee
Adapted with permission from Anime!Anime!