Okay, I finally ran out of series to rank… for now. With that in mind, I'm swinging back around to see if any of our lists of best games could use a little refresher. One in particular really struck me thanks to what has come out since we posted the article back in 2021, and that is our list of the ten best retro collections. Sure, all ten of those selections are great and are still worthy of your attention, but it's high past time we made an addendum. Welcome to the sequel, friends. In no particular order, here are ten more outstanding retro game collections for your Nintendo Switch.
Atari 50: The Anniversary Celebration ($39.99)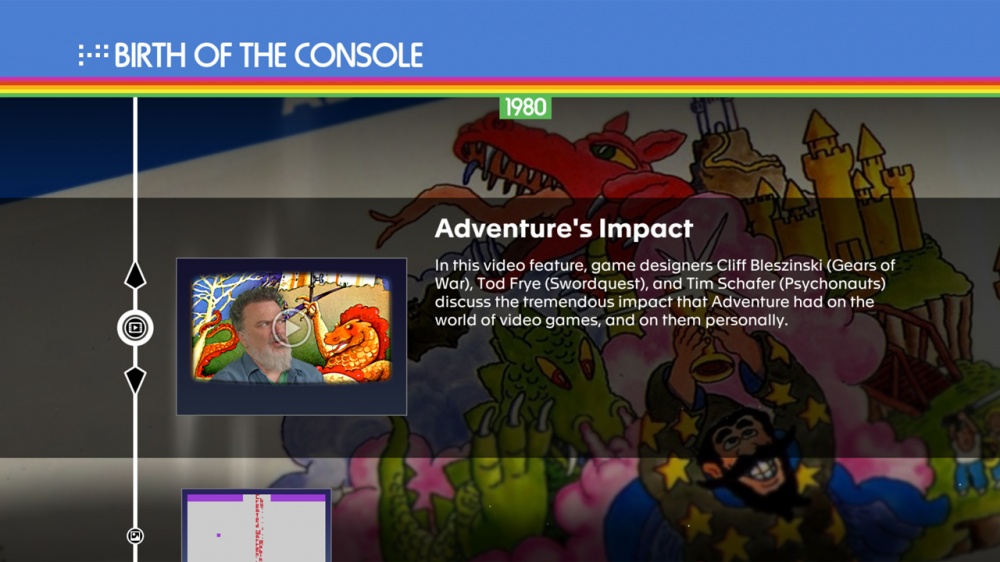 There are two sides to a great retro collection, in my opinion. The first is in the quality of the games, and the second is in the presentation of them. The older the games are, the more context they tend to require for modern players to appreciate them. And buddy, there's no retro collection that does context as well as this one. You get more than one hundred games here covering a wide array of Atari consoles and computers, all the way up to the Jaguar. But more than that, you get a fantastic documentary that tells you why those games matter. A genuine must-have for anyone with even a remote interest in the history of this medium. Digital Eclipse shows up a lot in these lists, and this is the gold-star example of why.
Teenage Mutant Ninja Turtles: The Cowabunga Collection ($39.99)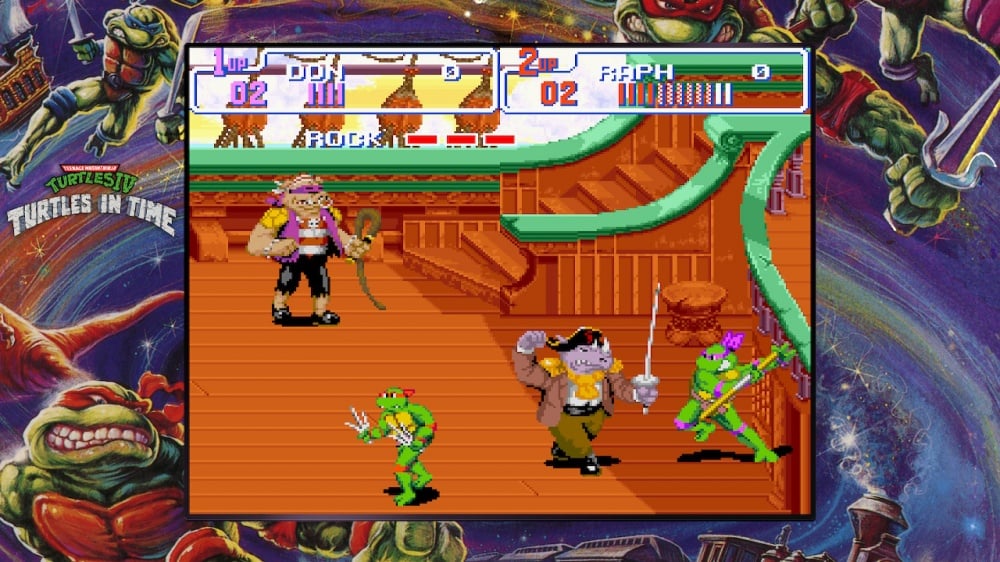 Here is the other amazing recent collection from Digital Eclipse, this time doing its thing with Konami's classic Teenage Mutant Ninja Turtles games. Both arcade games plus all of the console and handheld games up to the end of the 16-bit era are included, plus an absolute ton of extra material to enjoy. This one has a more playful presentation than Atari 50, matching the tone of the license at hand. The games themselves run the gamut from kind of iffy to the best of their platforms, and it's really enjoyable revisiting these titles that some thought might never be re-released again.
Sonic Origins Plus ($39.99)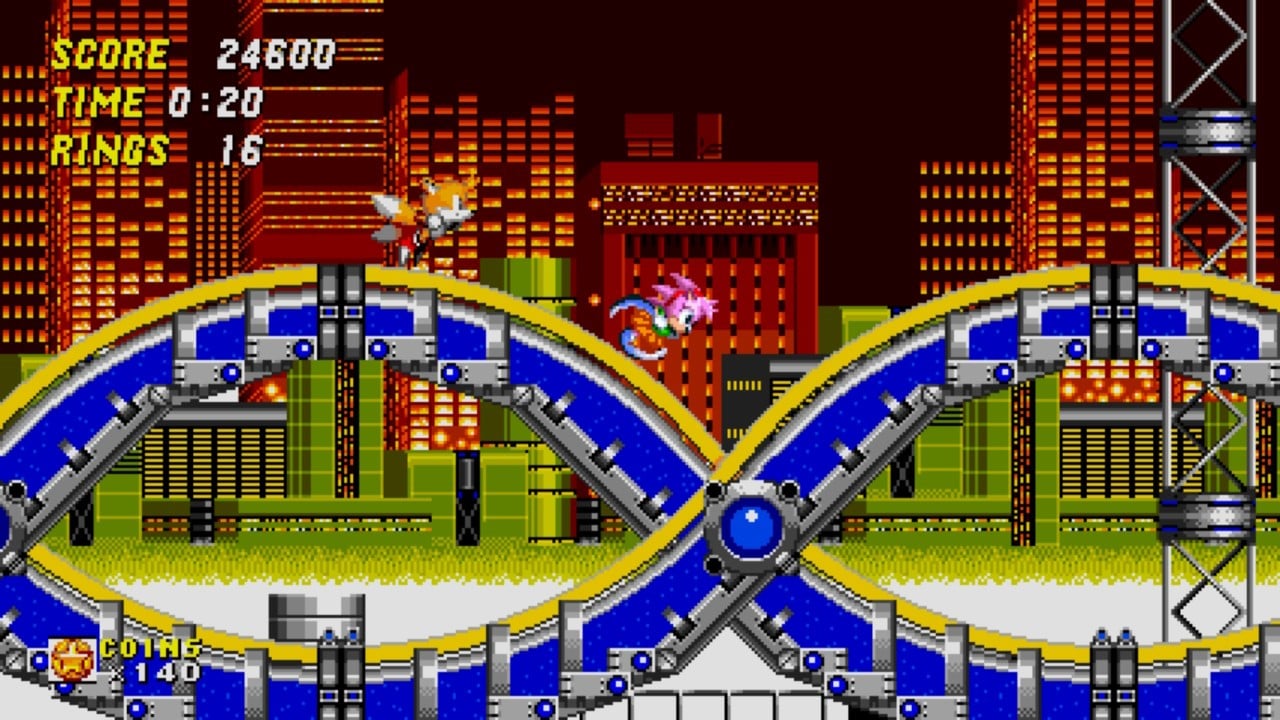 Sonic Sez: It's not how you start the race, but how you finish it. And he has to say that, because this particular collection launched in slightly rough shape. Through the Plus add-on and some updates, it has finally become worthy of a strong recommendation. You get the four 16-bit platformers fully remade with all the advantages and disadvantages that come with that, plus a dozen Sonic Game Gear games via the Plus expansion. There are extra modes, characters, challenges, and plenty of bonus materials to enjoy as well. Is it perfect? Well, no. But I feel like we're well past expecting that from The Most Famous Hedgehog in the World. It's really good though, and for me, that's more than enough.
Capcom Fighting Collection ($39.99)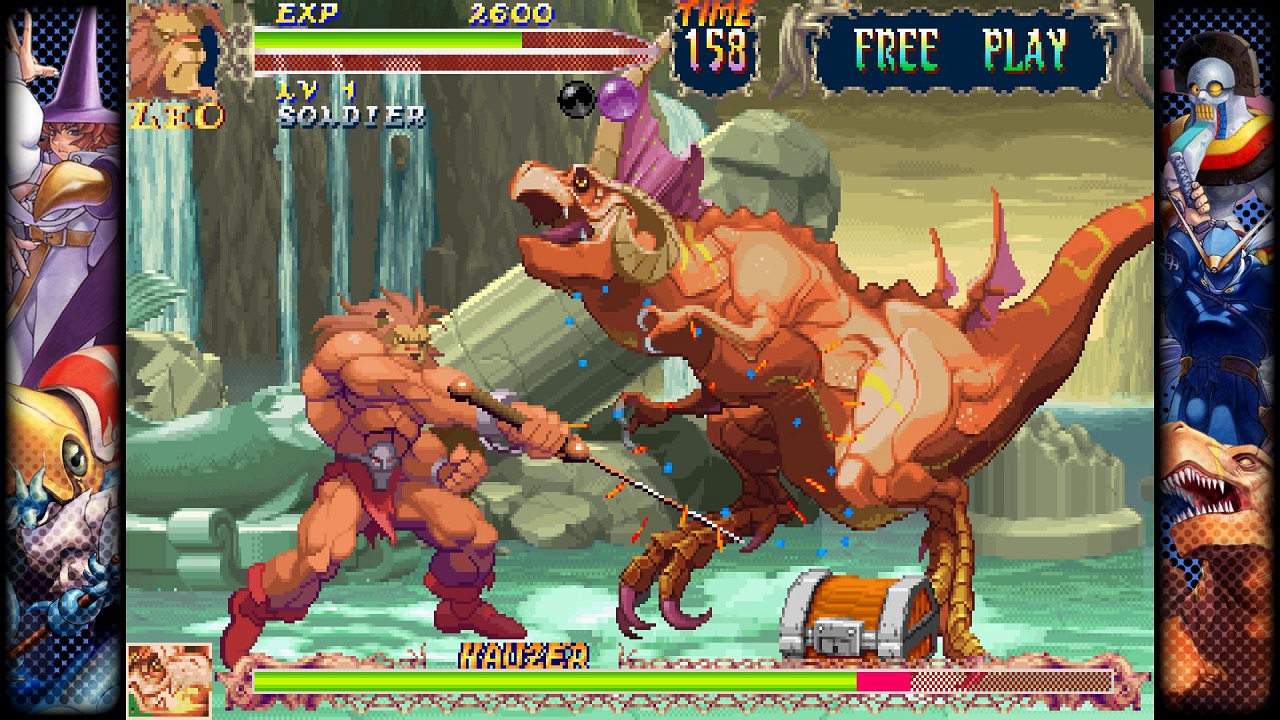 Capcom has not made things simple with its wide array of collections, and we'll see an example of this anguish in a couple of entries past this. Curiously, this Capcom Fighting Collection's selection seems designed to go well with the previously released Street Fighter 30th Anniversary Collection. That is to say, there are ten games included here and only one of them is a Street Fighter game. You get the entire Darkstalkers arcade line-up, the two Pocket Fighter games (yes, one of them is a puzzle game, roll with it), and a couple of other lesser-seen fighters. Importantly, this collection allows you to play against others online. This isn't the only way to play most of these games on Switch, but it is the best way.
Wonder Boy Anniversary Collection ($49.99)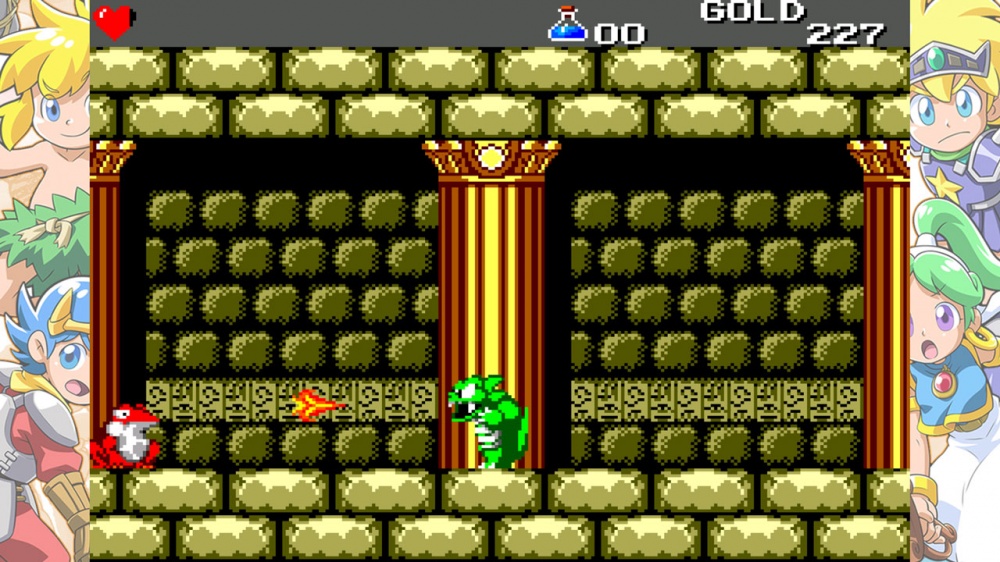 ININ Games does a lot of interesting collections, but few of them manage to go the distance sufficiently well to end up in a list like this. Well, this one does. If you like Wonder Boy, you have to have this. It includes so much Wonder Boy goodness, and while it isn't 100% complete, it's as near to it as anyone could get without moving mountains. You even get the SG-1000 version of Wonder Boy! The only downside here is the rather hum-drum presentation courtesy of Ratalaika's one-size-fits-all wrapper. It's worth picking up on the merits of the games alone, though.
Capcom Arcade 2nd Stadium (Free, DLC Packs Ranging from $1.99 to $39.99)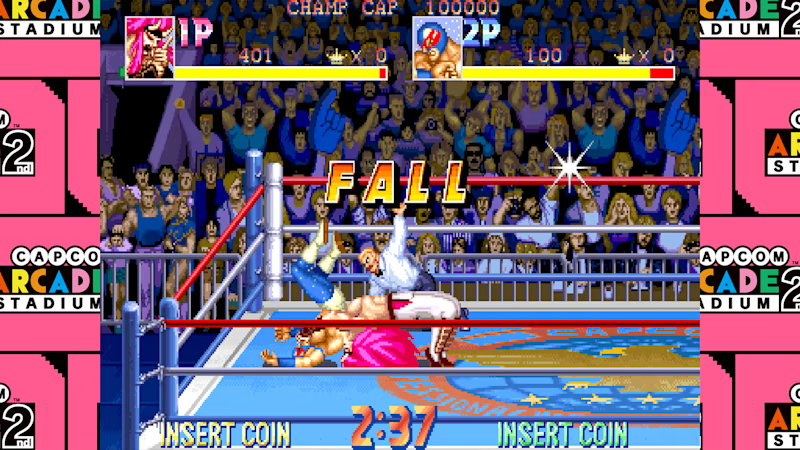 While the original Arcade Stadium loaded up a lot of Capcom's most obvious arcade hits, this second collection ropes in a bunch of fighters and some of the weirder Capcom classics. Capcom Sports Club? Pnickies? Rally 2011: LED Storm? Walk on the wilder side of the Capcom arcade library with this one, with all of the options and extras that earned the original a spot on our first list. One word of warning: there is no support for online play here, so those who value that for fighting games will want to cast their eyes towards Capcom's fighting collections instead. Best of all, you can pick and choose which games you want here from the selection of thirty-two titles. If you only want a few particular games, you're getting off pretty cheap on this one.
Ray'z Arcade Chronology ($49.99)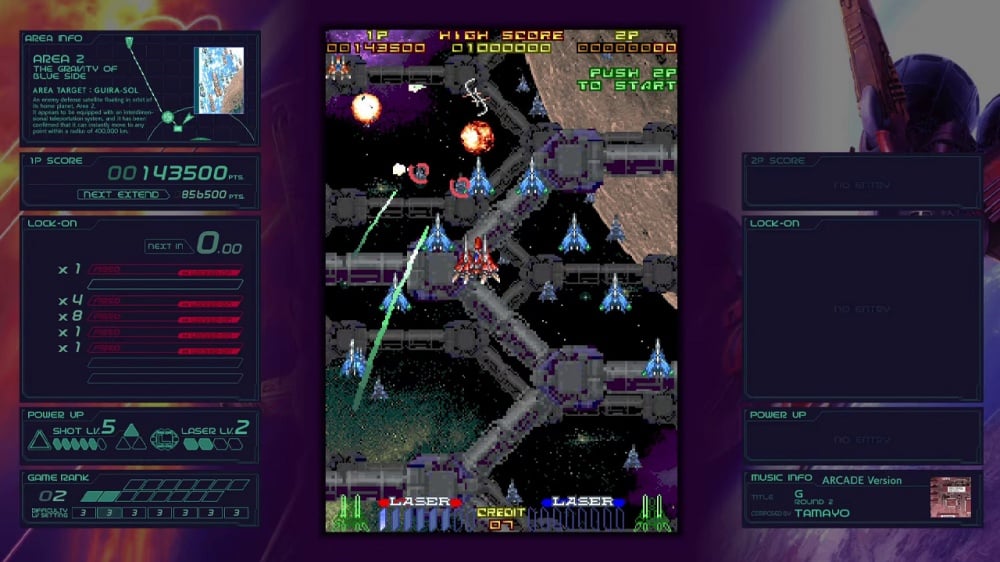 With full acknowledgement that shoot-em-up collections are a bit more niche in their appeal than some other retro compilations, I wanted to include at least one in here. I also wanted to have something from M2 in the mix, and that doesn't leave us with many options. Ray'z Arcade Chronology gives you the entire trilogy of Ray games from Taito in one set, plus spiffy HD versions of the 3D games in the series. Interestingly, I think it's the first game that really comes out swinging, but the other two games are well-loved for good reasons. With M2 behind the set, you get a ton of extras and options to mess around with as well. An excellent pick for shooter fans or those looking to get into the genre's history.
Blizzard Arcade Collection ($19.99)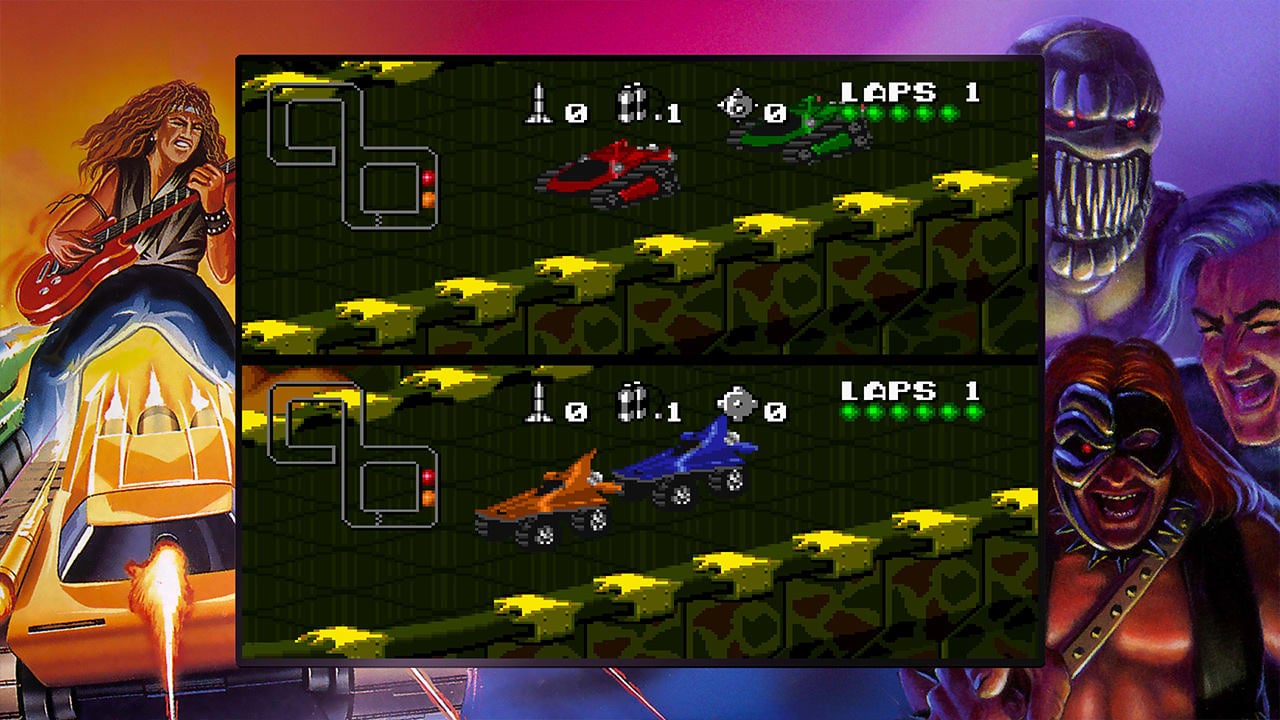 This one just barely missed the cut in the last list, so I'm including it now. It's another Digital Eclipse effort, and while it isn't quite as robust in terms of extras as some of the developer's more recent releases, it's no slouch in that department either. You get a nearly exhaustive list of Blizzard's 16-bit console games, with only the licensed games left behind. That means you can play awesome games like Rock 'N Roll Racing, The Lost Vikings, and Blackthorne among others, with multiple versions and even new definitive versions to dig into. Sure, these aren't the games that made Blizzard famous. But they are the games that set the foundation for the games that made it famous, and that's worth a lot. Plus, where else are you going to play a SEGA 32X game on your Switch?
Mega Man Battle Network Legacy Collection ($59.99)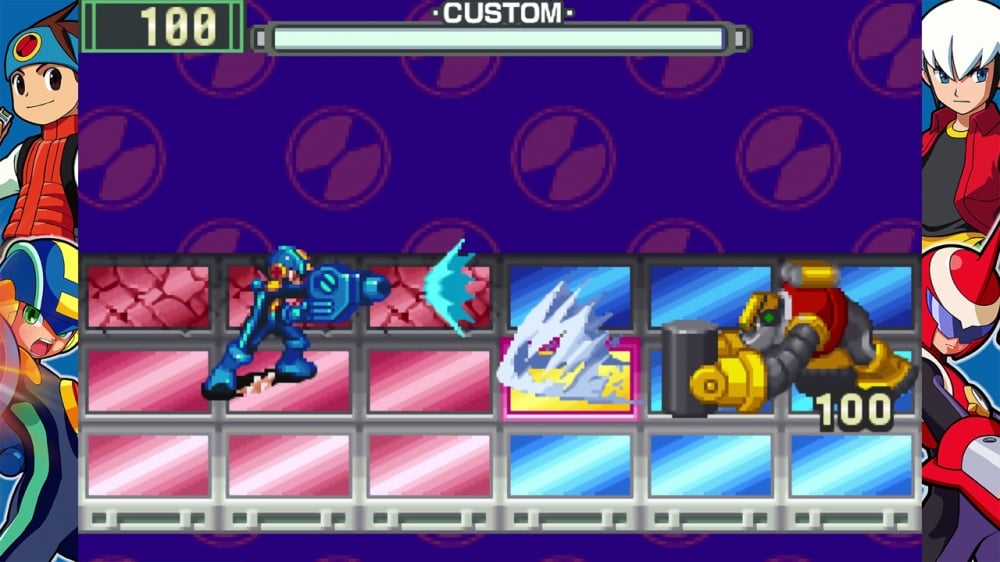 Time to change the pace a little bit and get into some RPG collections. First up, Capcom's Mega Man Battle Network Legacy Collection. Yes, you can buy this in two separate versions that split the series down the middle, but this is the whole enchilada. All six of the games in the series, with all of the various versions of each available to play where applicable. Well, all of the Game Boy Advance versions, anyway. No Nintendo DS here. But the games are presented as best as they possibly could be, even going so far as to add online multiplayer support. This is probably more Mega Man Battle Network than any one person needs, but better to have it all when the opportunity strikes. A quirky series that has its share of flaws but is somehow easy to love anyway.
Collection of Mana ($39.99)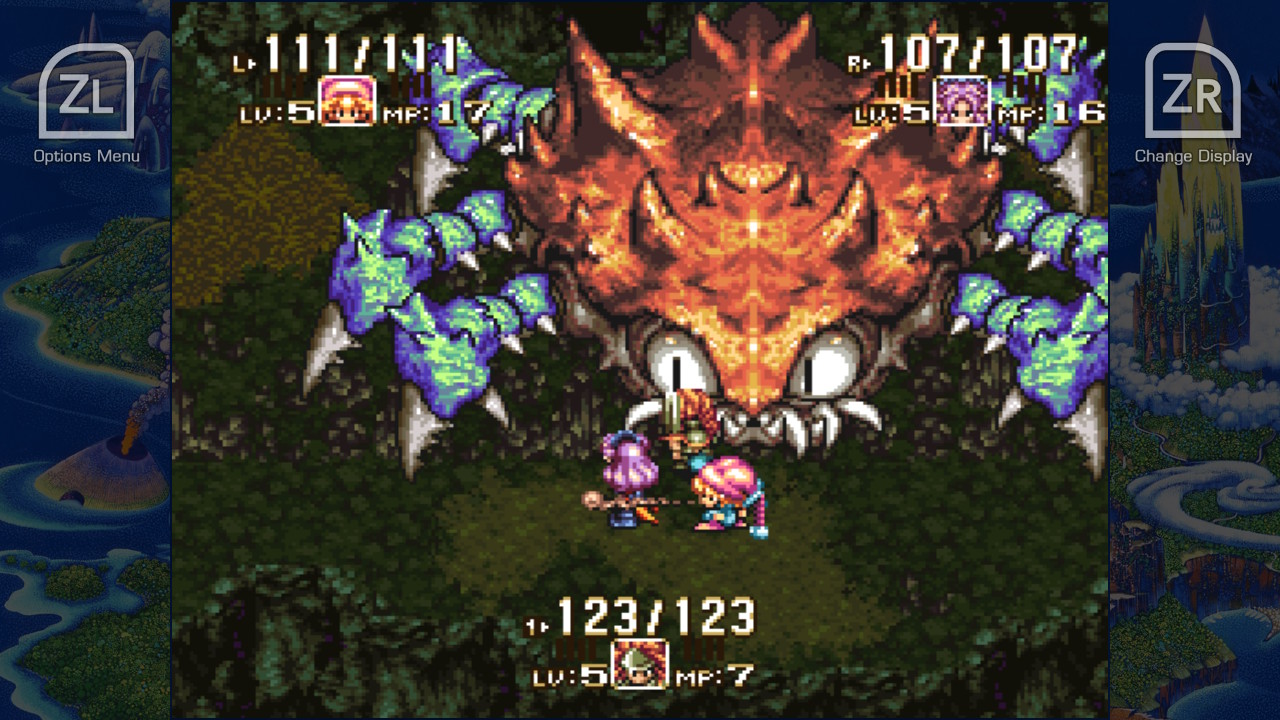 Here's an older one that also barely missed the cut last time, but I wanted to make sure I mentioned it. This is hardly an exhaustive collection of Square Enix's Mana series, offering only the first three games in the series. But realistically, those are the ones most people will want to play anyway. The emulation was handled by M2 here, but it's a bit spartan by its standards. Still, you get the amazing Final Fantasy Adventure, the extremely well-loved Secret of Mana, and the first ever official translation of the third game, now known as Trials of Mana. That game was legendary as the one that got away back in the day for Western RPG fans, and I'm still boggled we finally got it localized. This collection will give you dozens of hours of enjoyment, so it's an easy one for me to recommend.
That's the list, friends. Add even a few of these games to your collection and you'll have plenty of titles to help you relive the past or learn more about the history of our medium. More importantly, you'll be having a grand old time. Do you have any other retro collections that you love that have somehow escaped both of our lists? Post them in the comments below and let everyone know what else they should be looking for in that wild frontier that is the eShop. Thanks for reading!