Hello gentle readers, and welcome to the SwitchArcade Round-Up for August 7th, 2023. In today's article, we kick things off with two full reviews of some recent releases that I took a little extra time make my way through, and a surprisingly timely and late port announcement courtesy of our pal Mikhail. The excellent-as-expected Pikmin 4 and surprisingly strong Mr. Run and and Jump are the games in question, and I really enjoyed both. After that, we head into the new releases of the day, dubious though they may be on the whole. Finally, it's time for the lists of the freshest sales and outgoing discounts of the day. Let's get to it!
News
'Red Dead Redemption' Coming to Switch Next Week
Rockstar Games just announced a port of the original Red Dead Redemption for Nintendo Switch, and it is coming out next week digitally for $49.99. This includes the base game and the Undead Nightmare DLC. A physical release is also coming, but it will release on October 13th. Red Dead Redemption debuted on PS3 and Xbox 360 back in 2010, and it has never been ported since. It is playable on Xbox One and Xbox Series consoles through backwards compatibility though. I'm looking forward to checking it out on Switch next week. I adore Red Dead Redemption 2, but never played much of the original despite owning it on both PS3 and Xbox 360. If you've been wanting to try out Red Dead Redemption and don't own an Xbox, both Switch and PS4 owners will be able to play Red Dead Redemption next week digitally.-Mikhail Madnani
Reviews & Mini-Views
Pikmin 4 ($59.99)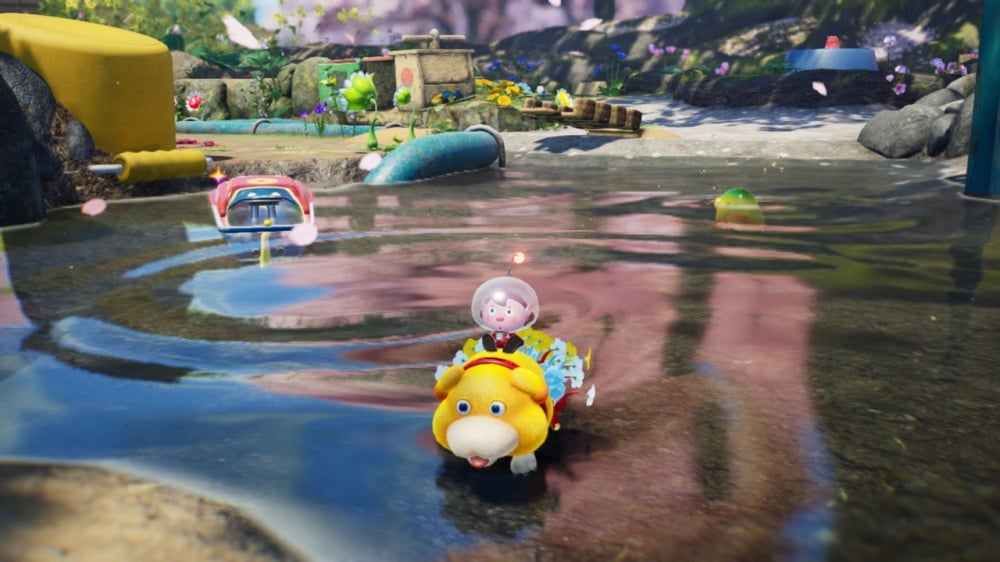 I find it fascinating how each Pikmin game, despite sharing a great many elements, ends up having its own flavor. The original Pikmin probably put the most intense upfront pressure on the player with its tight time limit and multiple endings, practically begging you to play through it at least a few times. Pikmin 2 took the stress of a time limit off the shoulders of the player, but compensated for it with sprawling procedurally generated caves that resulted in a considerably more difficult game to fully complete. It also introduced the idea of controlling multiple characters, each with their own groups of Pikmin. Pikmin 3 brought back the time limit albeit in a considerably more relaxed form than the first game and had the player controlling up to three parties at a time.
Sometimes Pikmin is a game about exploring with razor-sharp efficiency. Sometimes it's about navigating sprawling locations and battling tough enemies. Sometimes it's about solving puzzles and using the right group for the right job. So what does Pikmin 4 have for us? Well, the pressure is by and large off with this new installment. Like in Pikmin 2, there is no time limit to worry about in the main mode. You have as many days as you need to get things done. Don't worry, Pikmin 1 fans. There's something in here for you eventually. You're not managing multiple parties in the single-player mode this time either, though you can pull that aspect back in by playing in co-op. The view is lower to the ground this time, and you're playing as a custom character.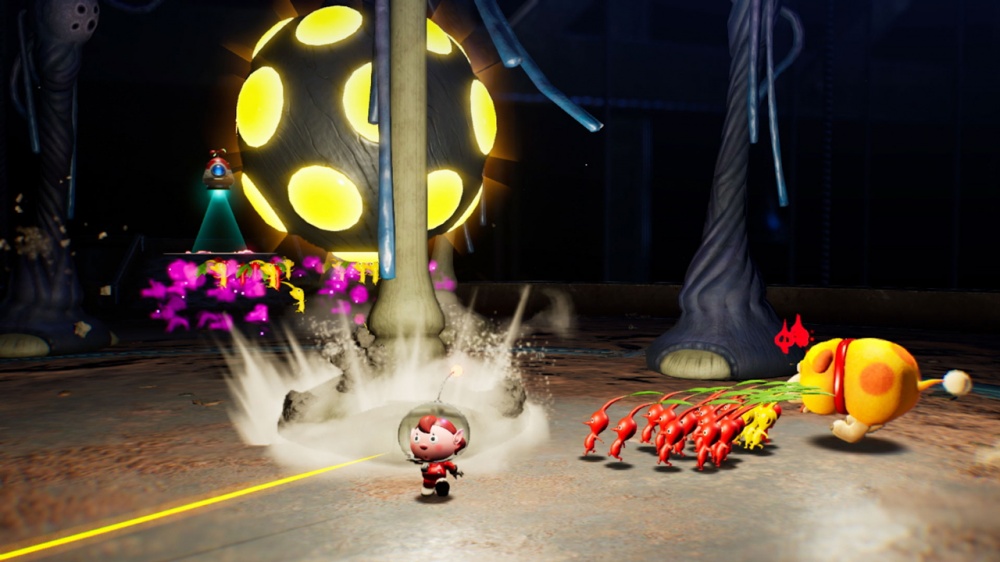 I would say this chapter of the Pikmin saga, more than any before it, is leaning into the joy of discovery rather than the danger of exploration. That isn't to say there isn't any danger, because there is plenty of it. But the consequences of that danger have never been more minimized. Your pup, Oatchi, gives you a lot of breathing room for getting through things even if your Pikmin management isn't the best. There are tons of side quests to complete, plenty of non-essential secrets to find, and some really cool extra modes. The game has a lot to offer even in single-player, but if you're not opposed to multiplayer, the co-op and competitive modes give you even more to enjoy.
Pikmin 4 also enjoys an outstanding presentation. The game apparently uses the Unreal Engine, and I think it's a solid contender for one of the best-looking games on the Nintendo Switch. The environments and objects look fantastic, and the game sticks to a relatively rock-steady thirty frames per second. The audio end of things is excellent as well, but that's hardly a surprise I suppose. This is a series that has quietly had some of the finest production values on the respective consoles it has graced, and here we are again.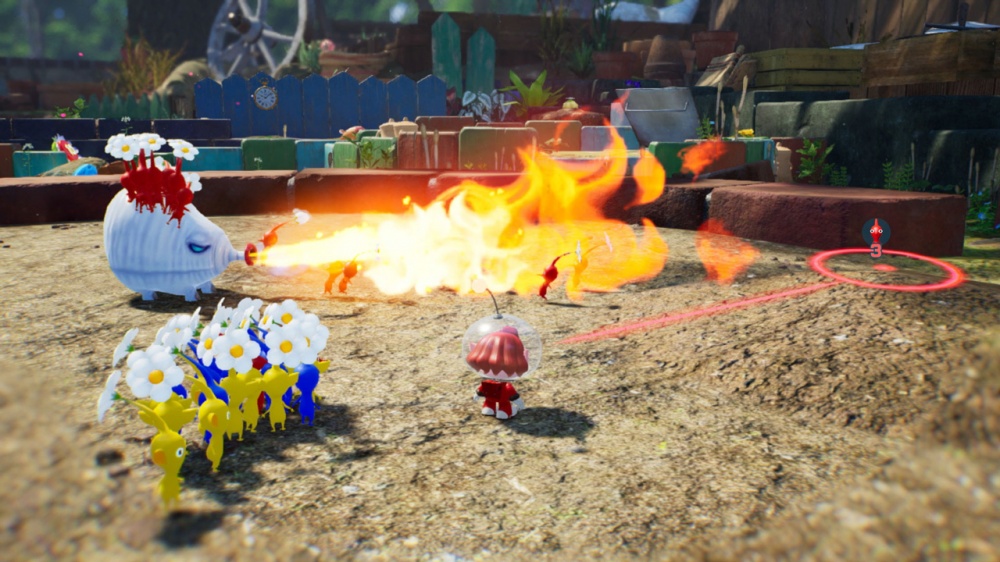 Pikmin 4 is the probably the least intense game in the main series so far, and I think that helps open up the charms of being a little character in a big, familiar world to more people. There is content in here for the veteran players, but by and large this game follows a more standard difficulty curve than the others. The fun comes from exploring, solving puzzles, and defeating enemies with your pup and ever-expanding posse of Pikmin. If you haven't been able to get into this series before, I think you should give this one a try. Pikmin fans should of course dive in, as even with a gentler touch on the main road there are plenty of intriguing side lanes that will satisfy. A superb experience all around.
SwitchArcade Score: 4.5/5
Mr. Run and Jump ($24.99)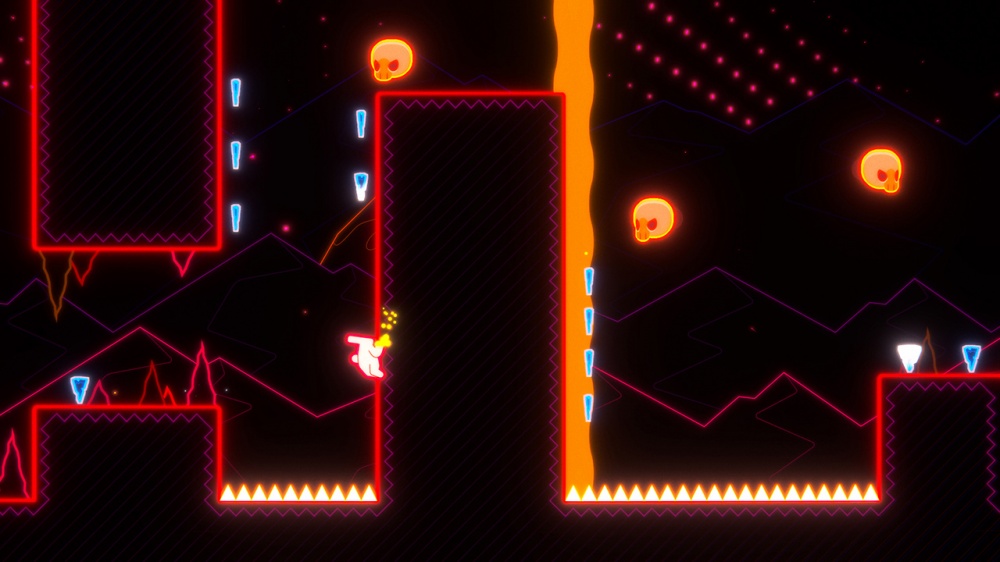 Watching Atari pull itself from out of a state of near non-existence as a game publisher has been one of my favorite comeback stories of the last few years. The new fellow running the business seems to know what he's doing both in terms of how to treat the legacy content and in building a future beyond that content. The Atari 50 Collection was an honest and loving look back at a good portion of the company's history, adding context to games that run a greater risk every year of falling into complete irrelevance. The Recharged line has used those classics as a springboard to create fresh bite-sized arcade-style fun for a modern audience. After building a solid foundation through such products and helping to restore Atari's reputation, the next step is to make some completely fresh games. We saw one step towards that a while back with Kombinera, and we now have a second in the form of Mr. Run and Jump.
This game is leveraging the legacy of the company a bit more than Kombinera, though. As part of the release of this modern masochistic platformer, Atari actually produced a new licensed cartridge for the Atari 2600 console. Wild stuff. And indeed, the opening of Mr. Run and Jump apes the style of that version of the game. At a certain point, however, our main character and their dog run into a bizarre anomaly. They both end up sucked into another world, one altogether more neon and flashy than their home dimension. The dog runs off, as they are wont to, and our hero dashes off in pursuit. This will take you through six worlds and a total of twenty-four stages of very intense challenges. The lives are infinite and the checkpoints are frequent, but your patience is going to be put to the absolute test simply making your way through the game. Trying to collect all the Red Orbs and Blue Orb shards while making the target time? You're going to need a punching pillow or something of the like.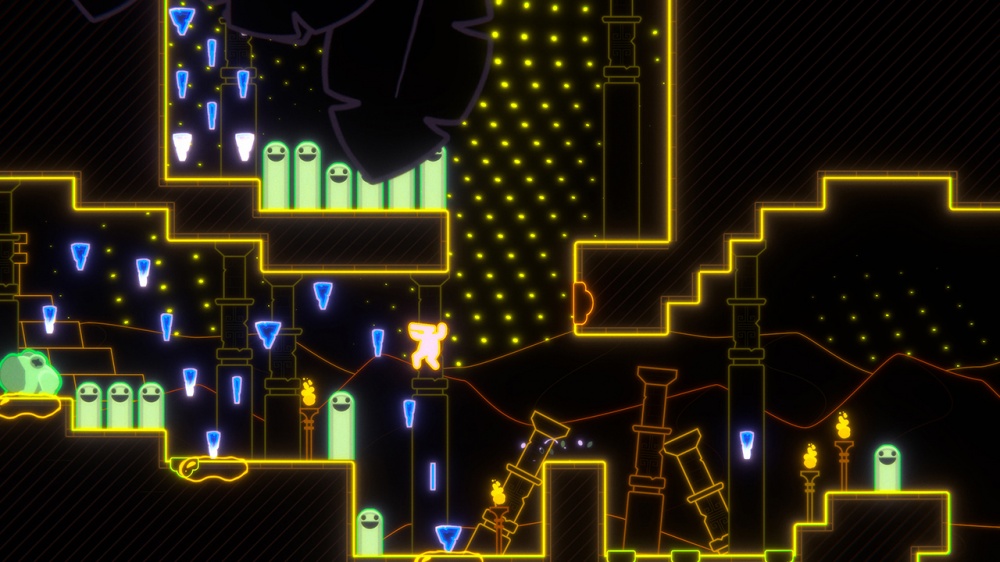 Besides running and jumping, the main character has an assortment of other moves that give them a surprising amount of agility and versatility, and you'll need to exercise both if you want to check everything off. Wall jumps, rolling jumps, aerial dives, and more can be used to traverse each area, offering plenty of opportunities for clever and skilled players to take shortcuts. Oh, and while I'm emphasizing the difficulty of the game, there are assists there if you simply want to get through the levels. You won't be able to nab the collectibles if you make use of them, but they are there. Or not, if you choose for the game to spare you its pity.
I'm not going to lie: this game drove me up and down the wall frequently with how hard it was. I was howling at times at the devilish stage designs, a pain matched only by the sheer relief of finally pulling them off. The controls here are spot on, so it really is about your ability to do what each set-up is asking of you. Because of that, and my own stubborn nature, I found myself unable to walk away from the game for very long even when things got ridiculous. Again, you really have to enjoy this kind of cruel platformer to get anything out of Mr. Run and Jump, but if that's your flavor of choice, this is a very well made one.
SwitchArcade Score: 4/5
New Releases
Mouse Trap – The Board Game ($19.99)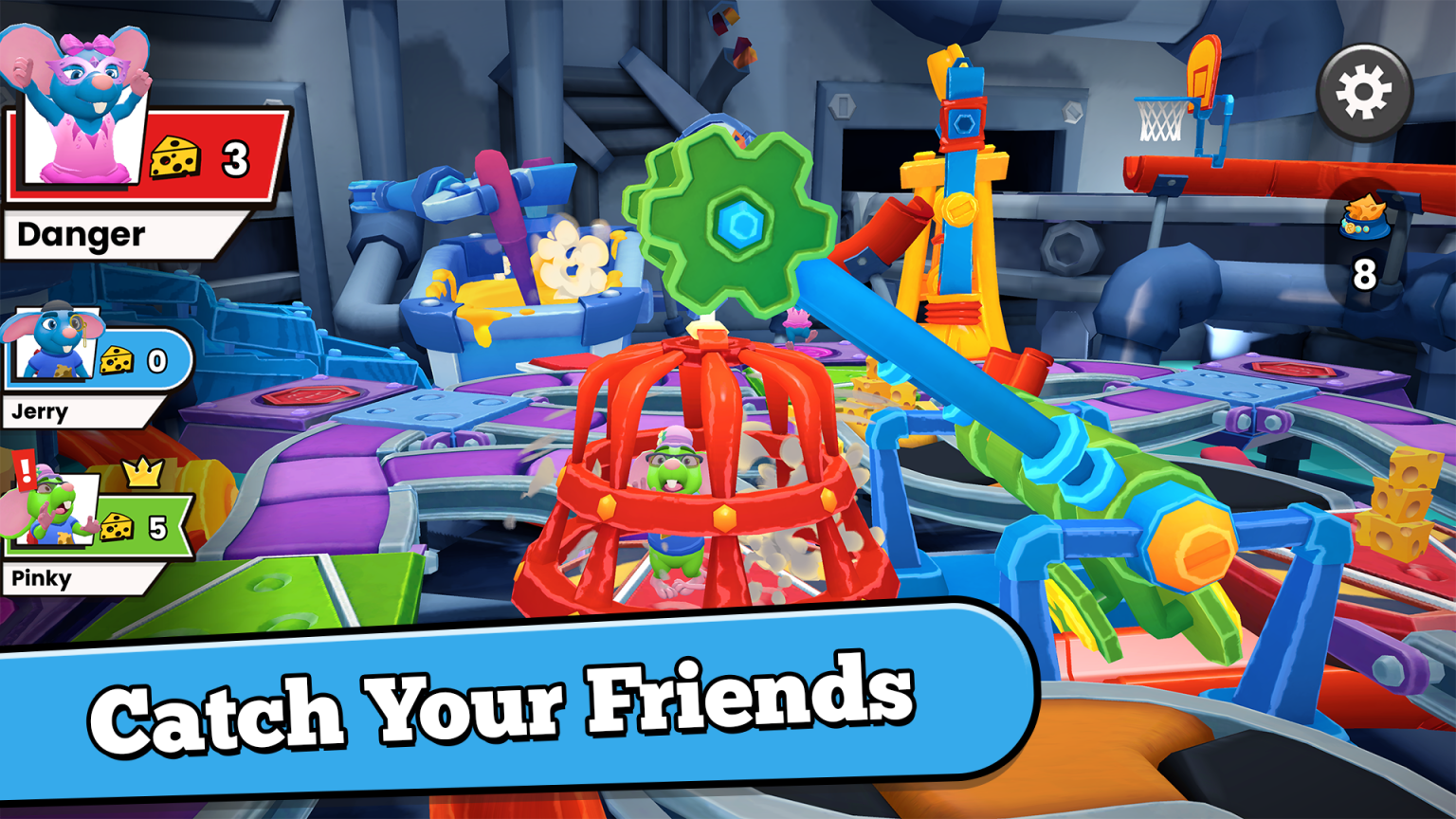 Another board game adaptation from the folks at Marmalade Game Studio, this time Hasbro's classic Mouse Trap. The main thing I remember about this game is how cool the television commercials made it look, and how much of a complete pain in the butt it was to play. See, every time someone tripped the trap, you'd get to see that Rube Goldberg-ish sequence play out to drop the cage. But then you would have to set it up again, which took forever. This digital version sets it up again for you, so it's automatically better than the real thing in my opinion.
X-Force Under Attack ($10.00)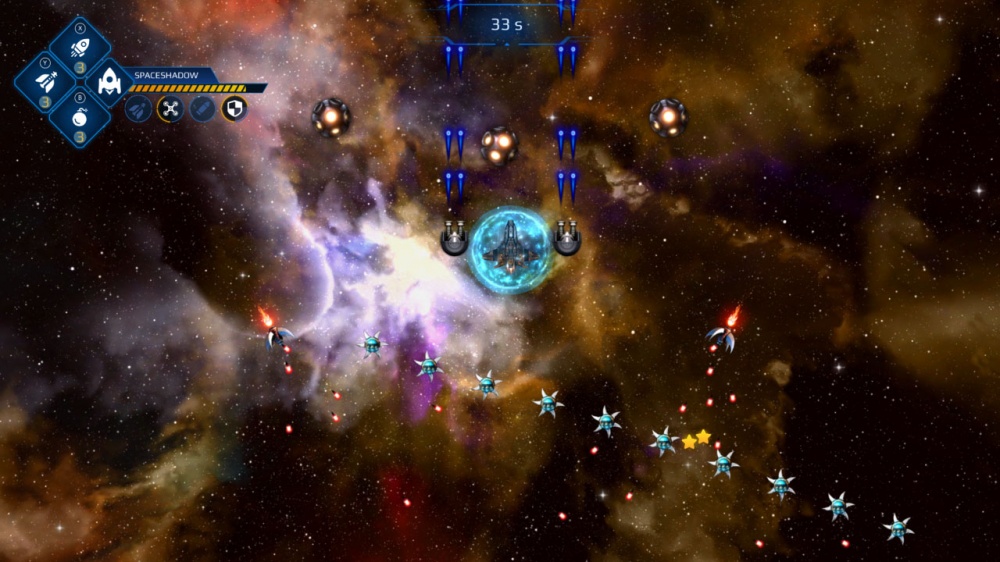 Here's a new X-Force game, and it's another one of those shooters where you're firing at bullet sponge enemies, collecting dropped goobers, and using them to upgrade your trashy ship so that it only has to shoot the enemies seventy-five times to kill them instead of seventy-eight. As you can tell, this isn't my kind of thing. If it is yours, more power to you.
Monster Prom 3: Monster Roadtrip XXL ($19.99)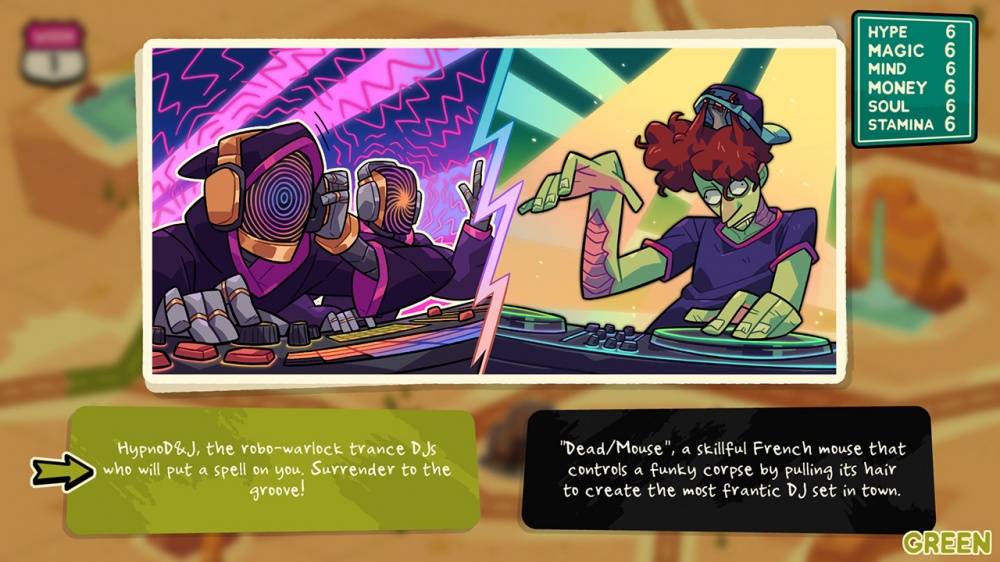 This is the prom that doesn't end, yes it goes on and on my friend! Some people started playing it not knowing what it was, and they'll continue playing it forever just because! Add some survival mechanics to the monster dating sim seen in the last two games and that is pretty much this. Talk about your after parties!
Idle Zoo Park ($9.99)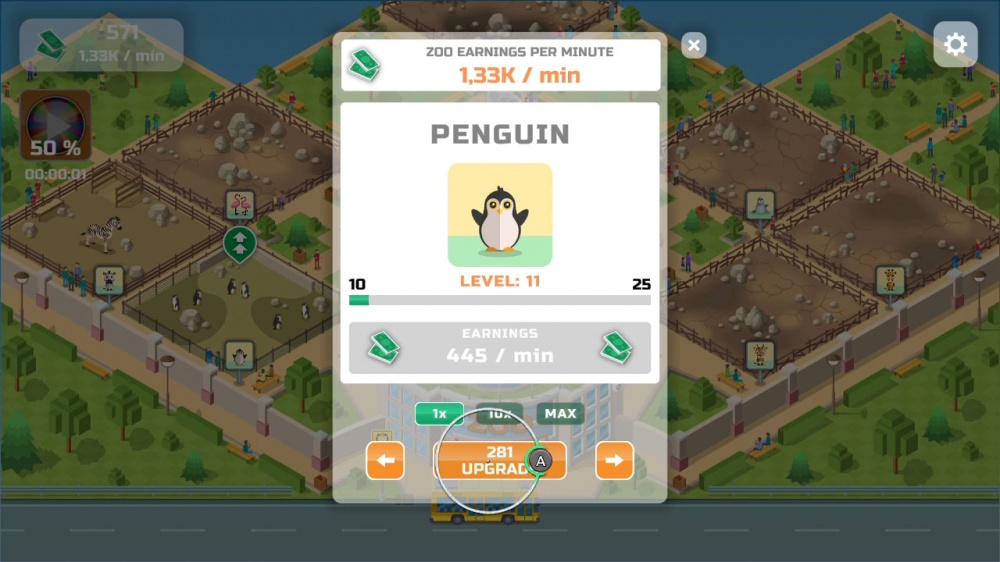 The title tells the story here for the most part. It's an idle game with a zoo theme. Gather resources, build structures and bring in animals, make more money, repeat until you're wildly rich beyond any possible dream. Like most idle games it more or less plays itself at a certain point. Personally if I'm going to play something like this it will be on my phone, but perhaps there are some who like to do it on their Switch.
Detective Agency: Gray Tie 2 Collector's Edition ($14.99)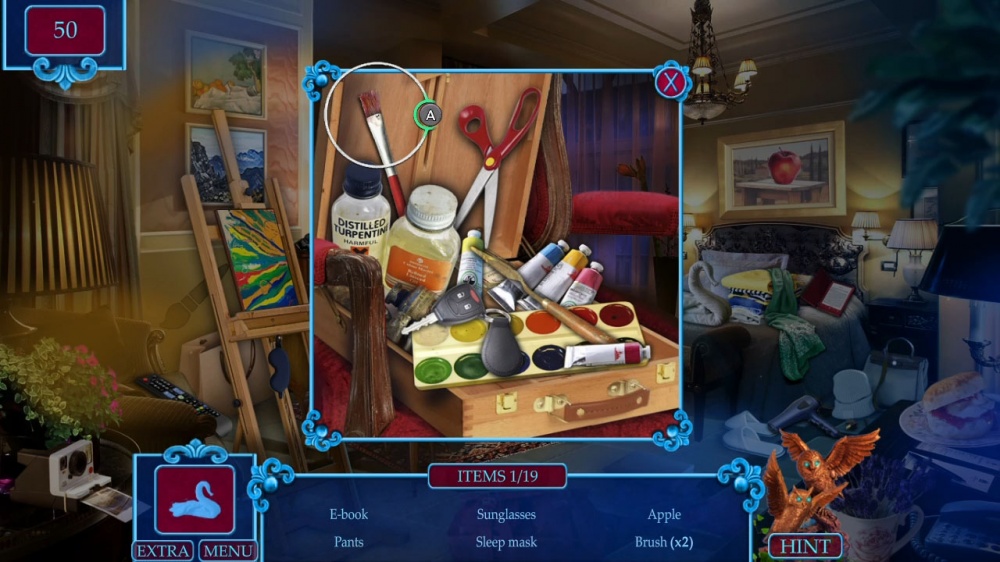 Another Ocean Media hidden object puzzle game. Some kind of mystery to solve, some objects to find in a number of scenes, some minigames to play. As ever, I am out of things to say about this kind of game. That's on me, so if you like this kind of game don't let me harsh your vibes.
Ace Antigravity Combat Racing ($19.99)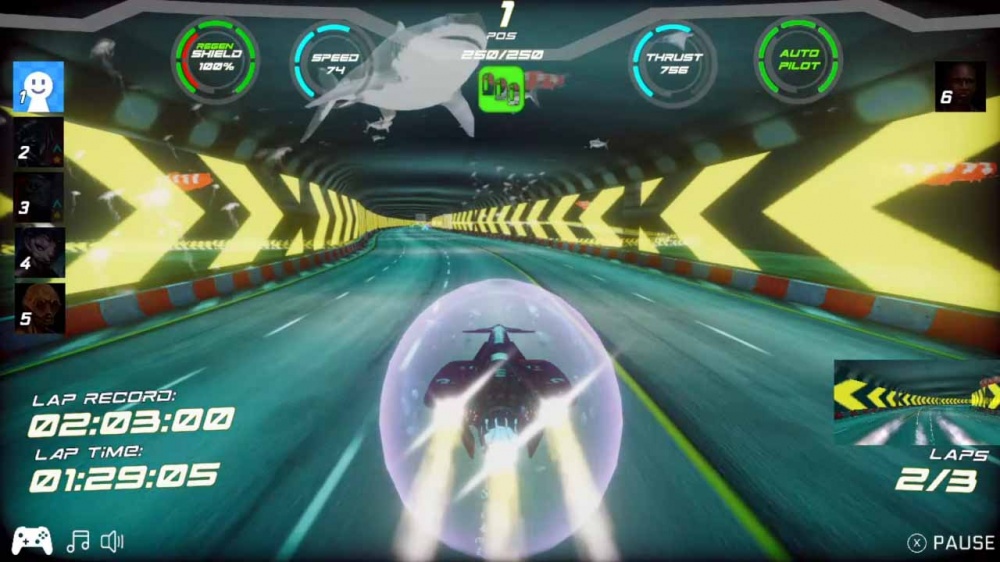 Nature abhors a vacuum, so without Wipeout and F-Zero filling the high-speed futuristic racer niche we tend to see things like this. I wouldn't pay twenty bucks for it, especially with better games of this sort around that price point, but I'm not quite ready to send this to the bin either. Very close to it, though.
The Bin Bunch
Wash Simulator – Clean Garage, House, Cars Business Tycoons ($14.99)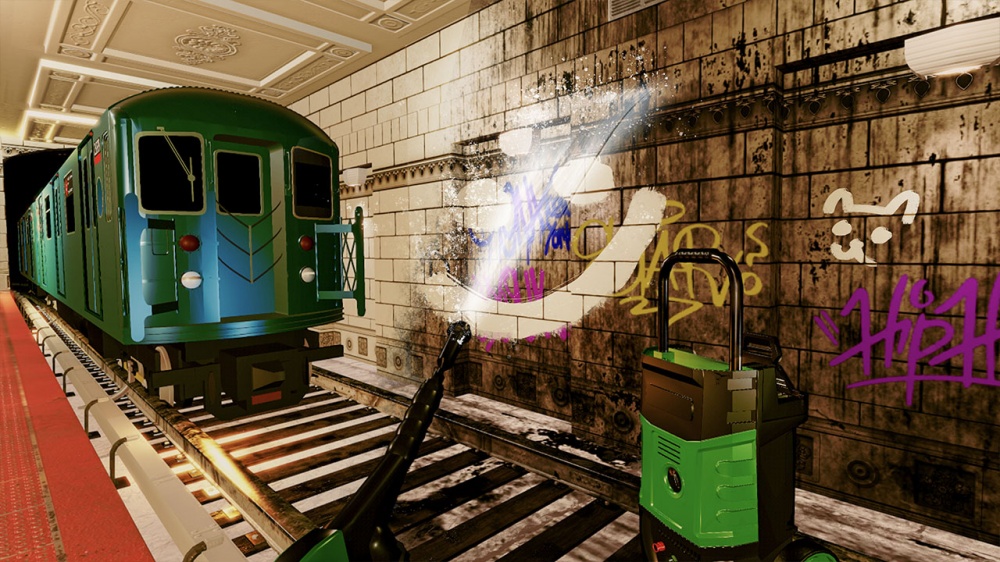 Puzzle Boys ($5.99)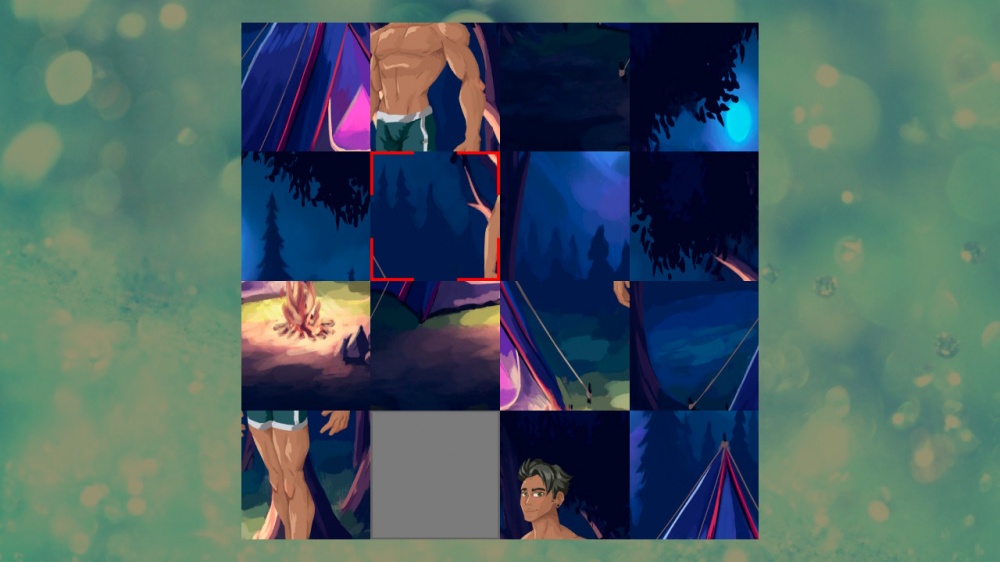 Sales
(North American eShop, US Prices)
Dragon Ball FighterZ is the latest Free Game Trials selection for Nintendo Switch Online members, so everyone gets a crack at picking it up at a discount. It's worth mentioning that it has been cheaper before, though not by much. Other than that, we have a rare sale on Egglia Rebirth, some solid discounts on the Atari Recharged line, and some Capcom fighter discounts likely meant to line up with last weekend's EVO 2023. There are a few things in the outbox, but the list is relatively short so I'll leave it to your keen senses.
Select New Games on Sale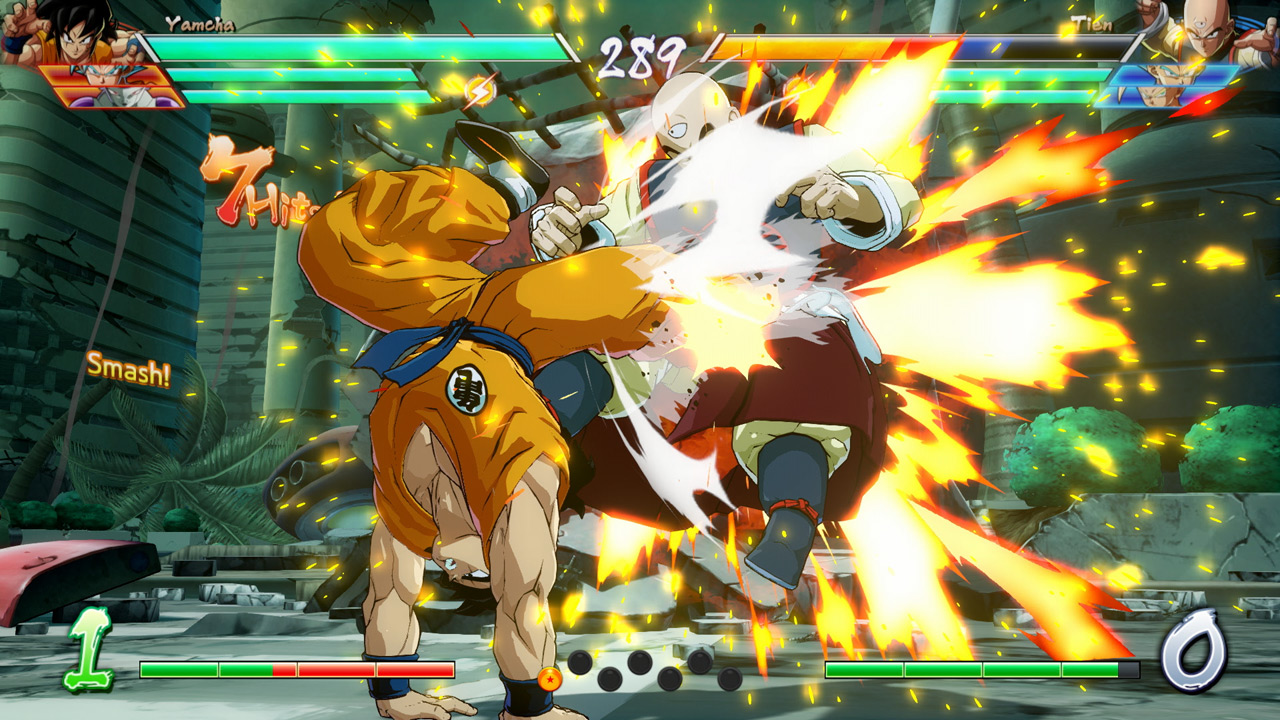 Dragon Ball FighterZ ($9.59 from $59.99 until 8/11)
Swords & Bones ($1.99 from $7.99 until 8/11)
SUPERHOT ($12.49 from $24.99 until 8/18)
Egglia Rebirth ($13.99 from $19.99 until 8/18)
Napoleon Maiden Episode 1 ($15.49 from $24.99 until 8/20)
Ultra Street Fighter II TFC ($19.99 from $39.99 until 8/21)
Street Fighter 30th Anniversary ($9.99 from $29.99 until 8/21)
Capcom Fighting Collection ($19.99 from $39.99 until 8/21)
Capcom Fighting Bundle ($24.99 from $59.99 until 8/21)
Capcom Beat 'Em Up Bundle ($9.99 from $19.99 until 8/21)
Gravitar Recharged ($4.99 from $9.99 until 8/21)
Asteroids Recharged ($4.99 from $9.99 until 8/21)
Centipede Recharged ($4.99 from $9.99 until 8/21)
Black Widow Recharged ($4.99 from $9.99 until 8/21)
Missile Command Recharged ($4.99 from $9.99 until 8/21)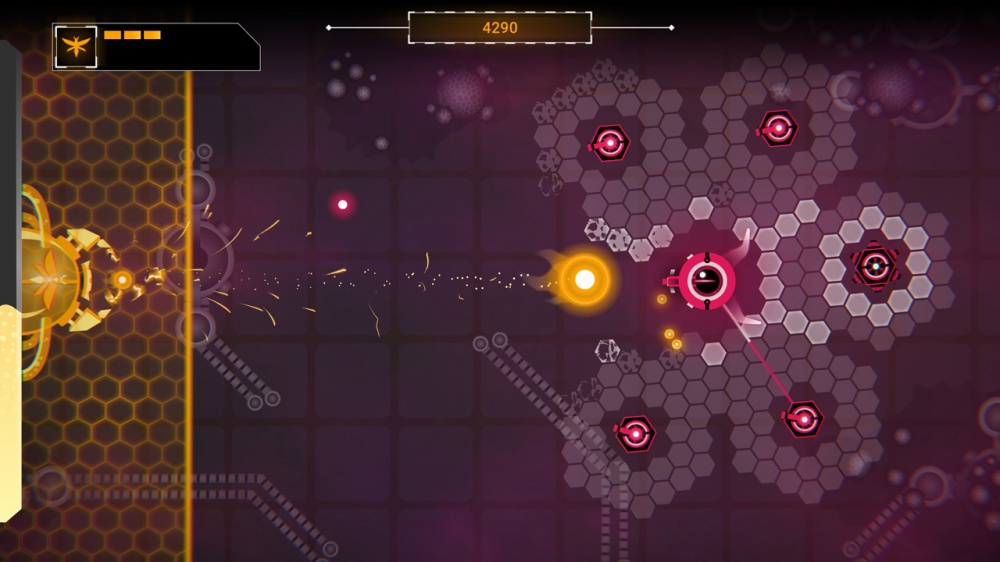 Yars Recharged ($4.99 from $9.99 until 8/21)
Caverns of Mars Recharged ($4.99 from $9.99 until 8/21)
2021 Moon Escape ($3.99 from $4.99 until 8/25)
Layers of Fear Legacy ($3.99 from $19.99 until 8/25)
Layers of Fear 2 ($4.49 from $29.99 until 8/25)
Observer ($5.99 from $29.99 until 8/25)
The Medium: Cloud Vers. ($29.99 from $49.99 until 8/25)
Jewel Wars ($3.99 from $9.99 until 8/25)
Obakeidoro ($9.99 from $19.99 until 8/25)
4×4 Offroad Driver 2 ($6.49 from $12.99 until 8/25)
New York City Driver ($6.49 from $12.99 until 8/25)
Roof Jump Stunt Driver ($6.49 from $12.99 until 8/25)
Classic Games Collection Vol.1+2 ($2.29 from $7.99 until 8/25)
Cannibal Cuisine ($1.99 from $12.99 until 8/26)
Puzzle Boys ($1.99 from $5.99 until 8/26)
Johnny Trigger Action Collection ($3.59 from $8.99 until 8/26)
Sales Ending Tomorrow, Tuesday, August 8th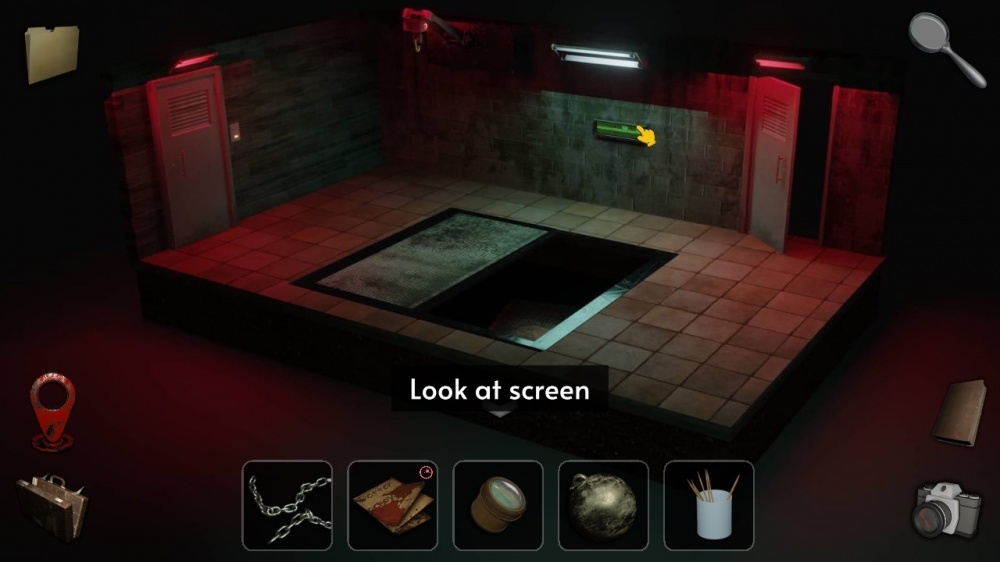 Another Tomorrow ($3.59 from $11.99 until 8/8)
Calturin ($1.99 from $5.99 until 8/8)
Cat Quest II ($4.94 from $14.99 until 8/8)
Decarnation ($11.99 from $14.99 until 8/8)
DobbyxEscape Pirate Adventure ($1.99 from $3.99 until 8/8)
DobbyxEscape Spooky Adventure ($1.99 from $3.99 until 8/8)
Forever Lost: Episode 1 ($1.99 from $4.99 until 8/8)
Forever Lost: Episode 2 ($1.99 from $5.99 until 8/8)
Forever Lost: Episode 3 ($2.39 from $7.99 until 8/8)
Fuga: Melodies of Steel ($23.99 from $39.99 until 8/8)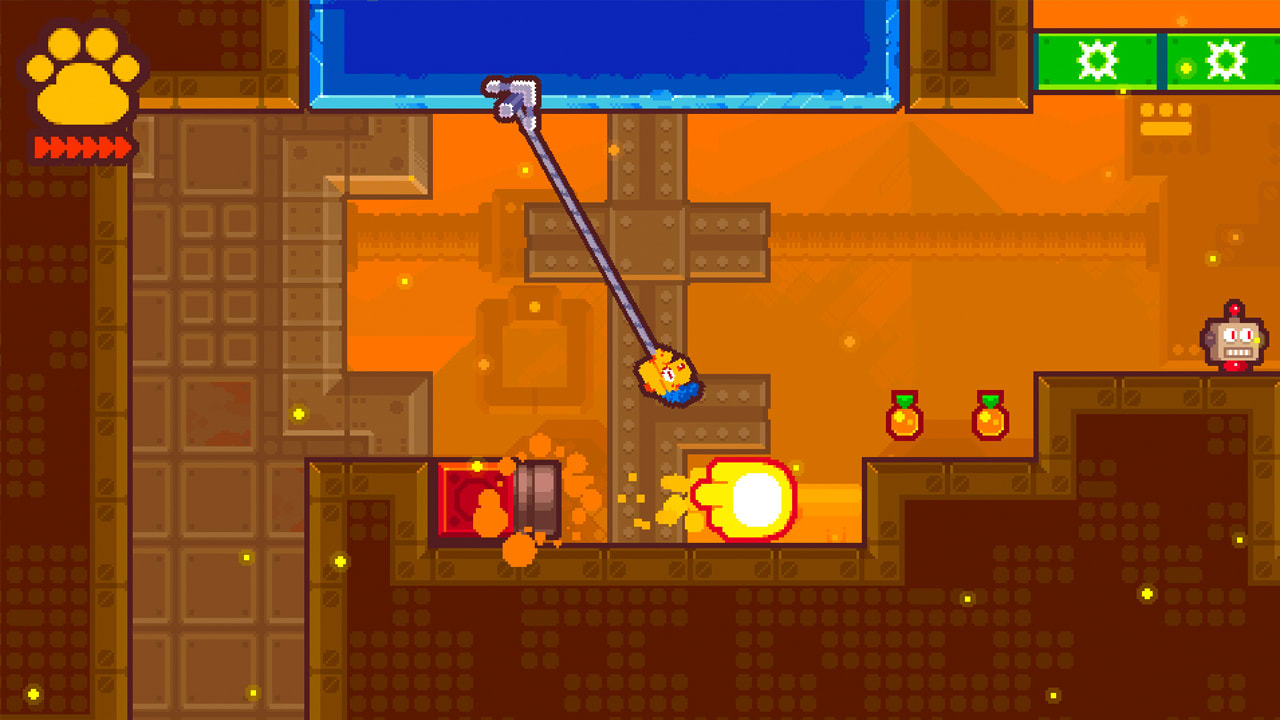 Grapple Dog ($5.99 from $14.99 until 8/8)
Incoherence ($2.09 from $6.99 until 8/8)
Katana Kata ($4.49 from $14.99 until 8/8)
NUTS ($5.99 from $19.99 until 8/8)
OMNIMUS ($7.89 from $9.99 until 8/8)
Panmorphia Awakened ($2.79 from $6.99 until 8/8)
Snake Core ($3.59 from $8.99 until 8/8)
Sqroma ($6.98 from $8.99 until 8/8)
Station 117 ($2.09 from $6.99 until 8/8)
Summer Catchers ($3.59 from $11.99 until 8/8)
Void Scrappers ($2.79 from $3.99 until 8/8)
That's all for today, friends. We'll be back tomorrow with more reviews, new releases, sales, and maybe a bit of news. The Pokemon Presents isn't far off now, so I'm sure we'll at least see something interesting in the next couple of days. I hope you all have a magnificent Monday, and as always, thanks for reading!