Hello gentle readers, and welcome to the SwitchArcade Round-Up for August 10th, 2023. There's no major tentpole release today as far as I can see, but there are plenty of interesting games to consider. We've got summaries of all of today's games for you to read and maybe lick or something. I don't know. After that, it's time for a look at some new sales. We've got the list of the new sales, and we've got the list of the expiring ones. Let's get to business!
New Releases
Stray Gods: The Roleplaying Musical ($29.99)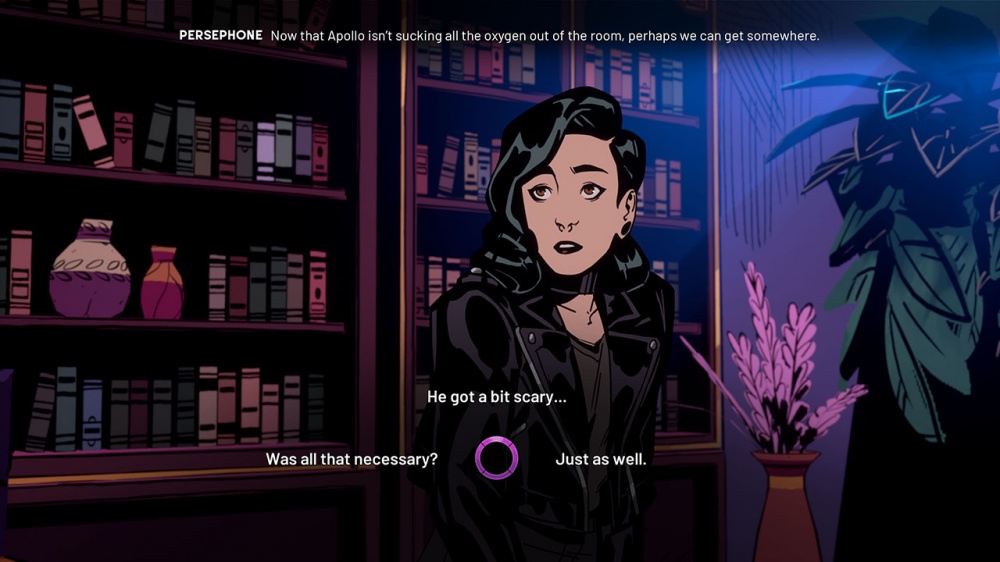 This seems very Mikhail-core. Set in a modern fantasy world, it follows the story of a college dropout named Grace. She has been given the power of the Muse, and that might sound good but it turns out it's a bit of a dangerous gig. She needs to find out what happened to her predecessor quickly, and think very carefully about who she can and can't trust. Make your choices and see where Grace ends up. I would not be surprised if our pal ended up reviewing this one.
Organ Trail Complete Edition ($9.99)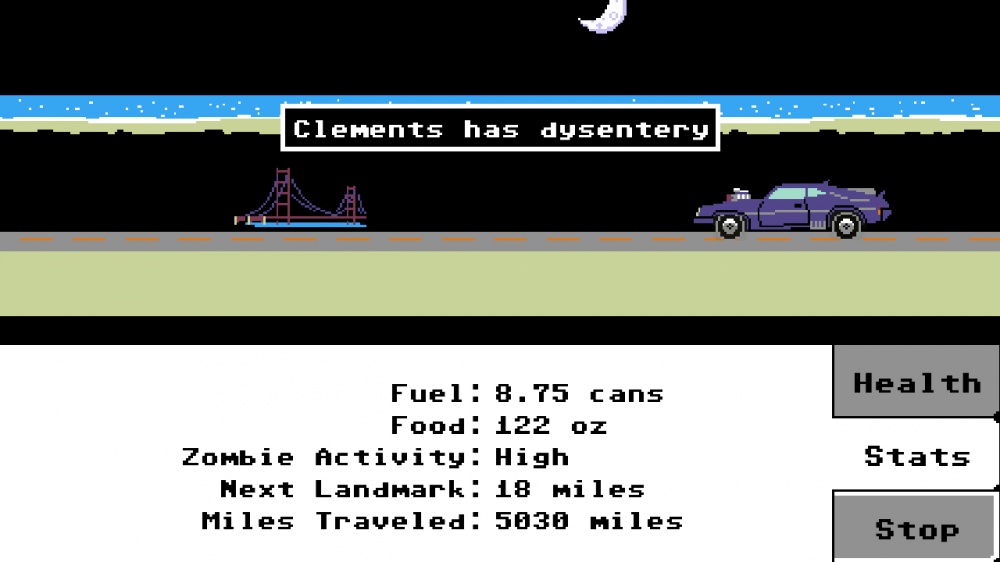 The popular zombie apocalypse spin on the classic educational game comes to the Nintendo Switch. Sure, we have a nice version of that latest Oregon Trail game on the eShop, but if you want something a little closer to the Apple II version of that game, then Organ Trail might be what you want. You get the base game, the Endless Expansion, and the Final Cut Expansion for your tenner, and that's quite good. You can even get dysentery!
Pups & Purrs Pet Shop ($39.99)
Pups & Purrs is back, but this time they've swapped the animal hospital for a pet shop. The general idea is the same, however. Take care of the animals, upgrade your facilities, and try to keep both the animals and the customers happy as you try to unite the adorable animals with new owners.
Neon Blight ($19.99)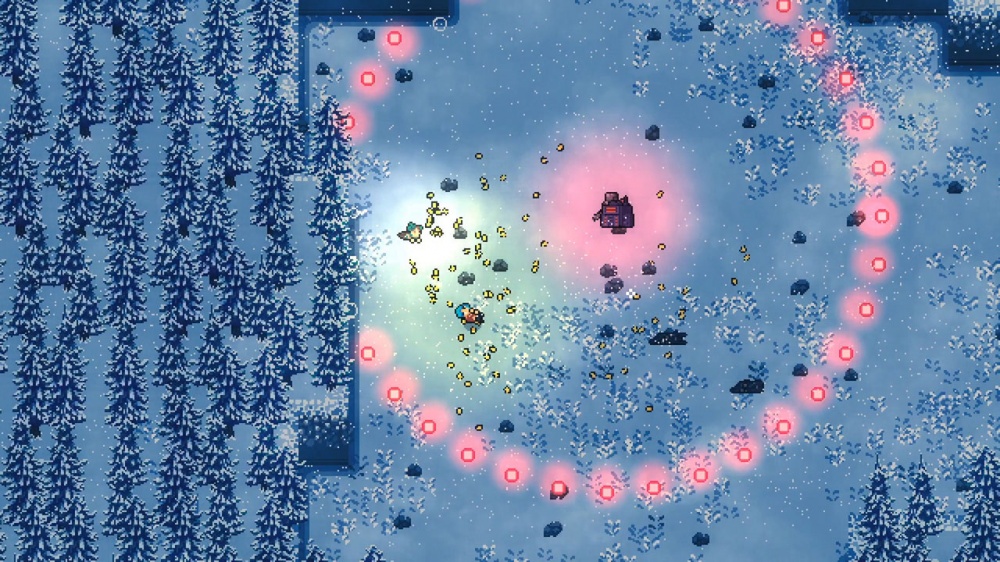 This is a cyberpunk-themed roguelite twin-stick shooter, with some shop simulation elements tossed in for a bit of flavor. You need to manage your gun store, a job which has a lot more danger to it than you might imagine. It turns out deliveries can be a little rough when you have to traverse enemy-filled areas. Take care of your customers and you'll build loyalty with them, and that has rewards of its own. At the end of it all waits the ultimate weapon, which is the one thing that might be able to bring some semblance of peace to the world.
Sven – Completely Screwed ($19.99)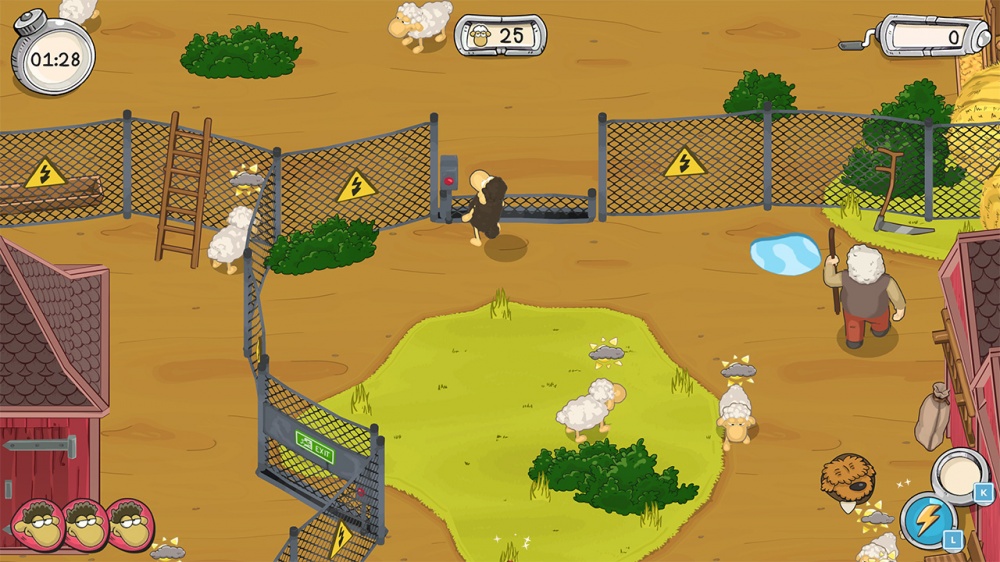 Okay look, I don't know who Sven Bomwollen is, but the game description seems very excited that there is another game starring him, and I'm not going to harsh its vibe. This is apparently a game about helping Sven the black ram, um, romance the sheep? The shepherd Lars and his dog Wotan aren't having that, so you'll have to be careful while wooing the wool that you don't get fleeced yourself. Up to four players can join in on the action via local multiplayer. Well, there you go. The Switch now has a sheep-****ing game. We've truly reached the top of the mountain.
Wild Legion ($23.99)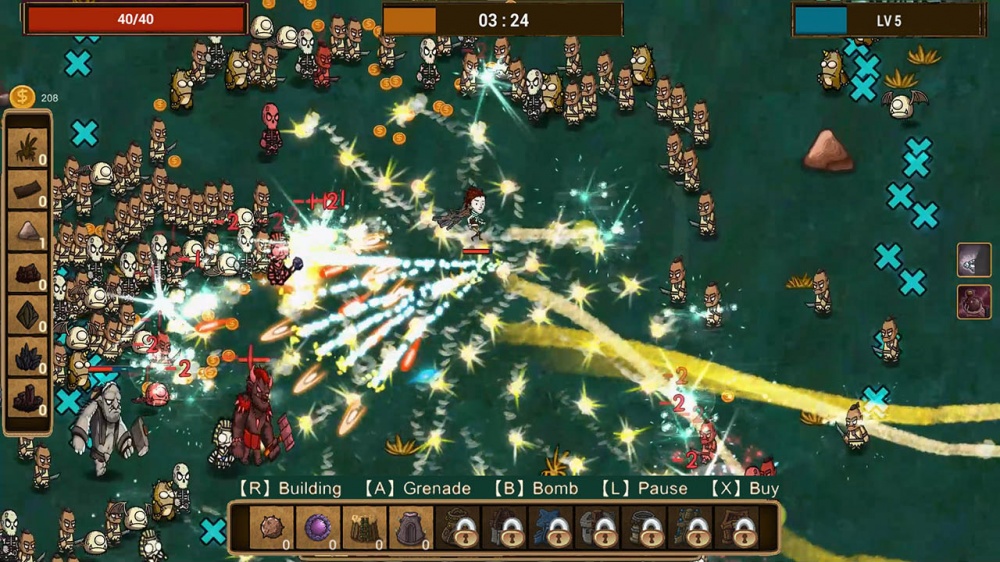 Look, I understand some people are just going to go for it with their Vampire Survivors-like games before the real thing arrives. That's fine. Jumping on an opportunity is basic business. But the price of this one compared to things like Brotato or, you know, Vampire Survivors seems a bit off. Adding in a tower defense component probably isn't enough to get people to overlook a price tag over twenty bucks. It seems okay apart from that.
Zombie Soup ($19.99)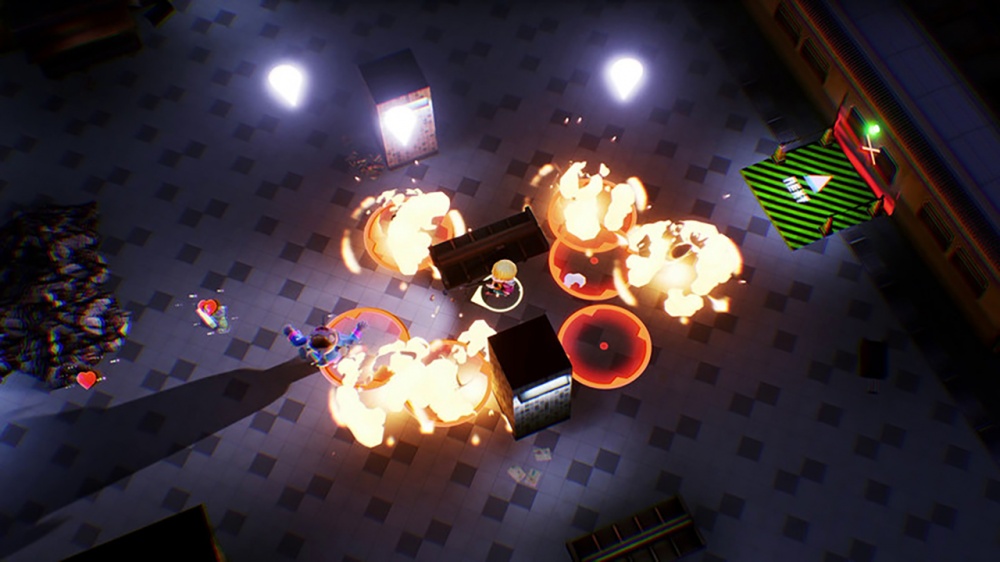 A twin-stick shooter with a zombie theme that doesn't take anything too seriously. You've arrived in a town to find it overrun with the living dead, and the girl you just met is in danger. Use your ever-expanding arsenal of weapons to fight back. There is also a wise-cracking sidekick skull named MC Skully. Well, I'm sure some people will enjoy this dish even if it's not to my personal taste.
The Rewinder ($14.99)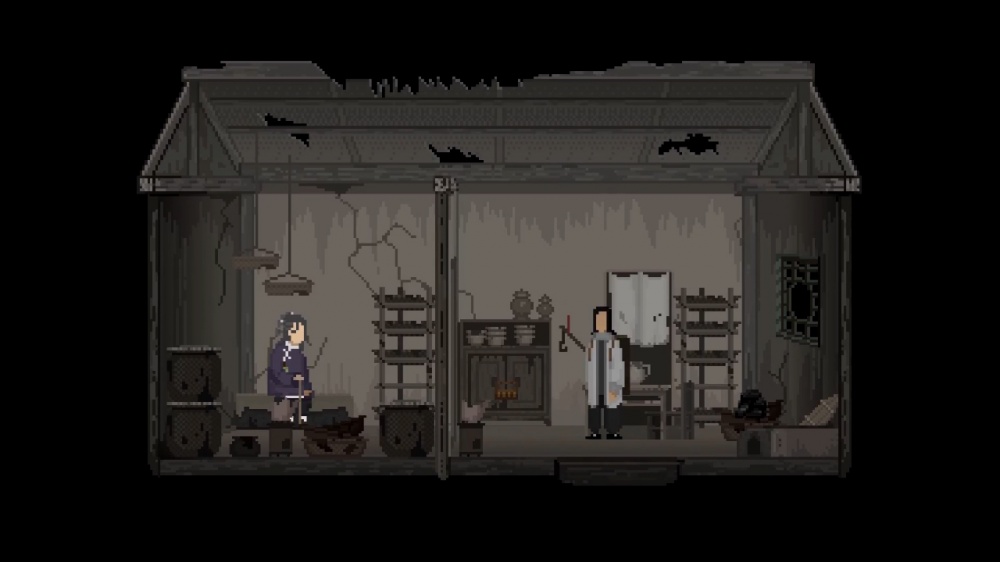 Oh yeah, we had someone who had this job back when I worked at a video rental shop in the 90s. This is a puzzle adventure game about a person named Yun who has the ability to enter people's memories and somehow change history through them. Yun has been sent to a small village by the Spirit Wardens, and there finds a mostly deserted place. All of its residents have left save for one woman, sitting by herself in the teahouse. That's a bit suspicious if you ask me. Something happened here, and you'll have to use your wits and Yun's powers to figure it out.
Arcade Archives Mad Shark ($7.99)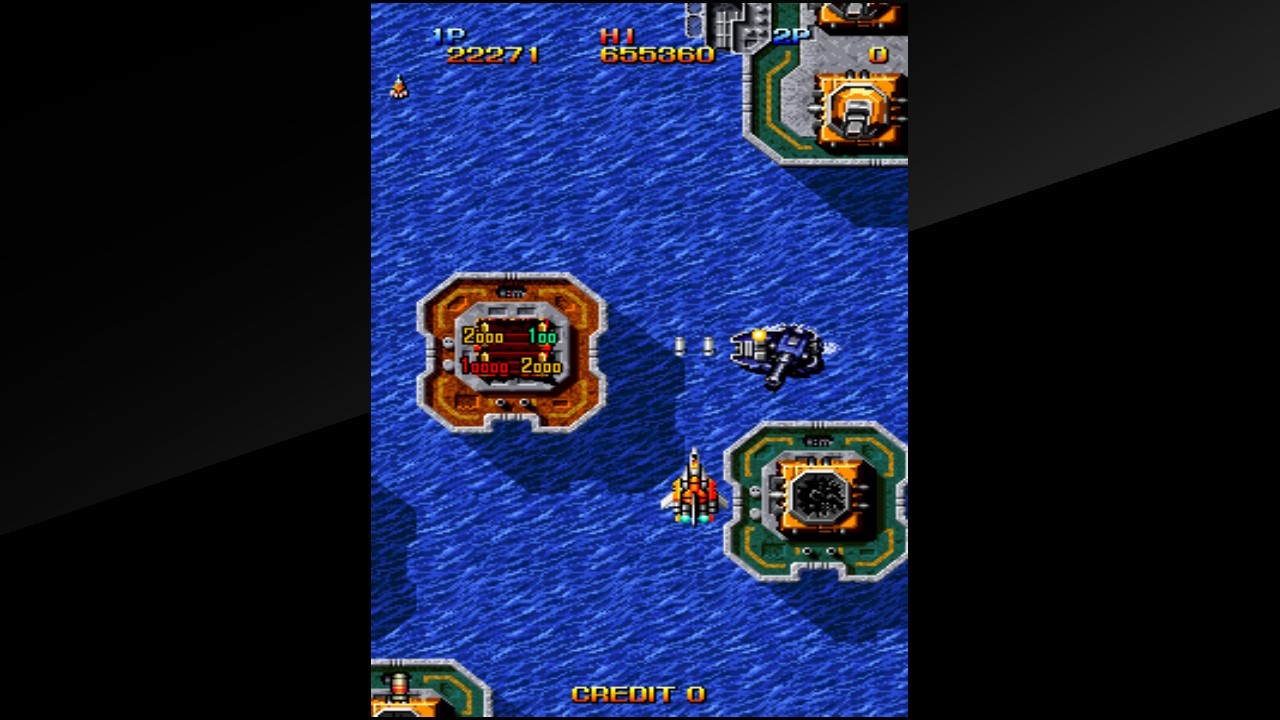 I'll say this: if you like shoot-em-ups, you sure can't complain much about Arcade Archives. Here's a 1993 vertical shooter from Allumer, developed by many of the people who would go on to form MOSS. That company, of course, is behind the Raiden games from Raiden 3 onwards, and in light of that it may not be a surprise that Mad Shark feels very much like a sequel to Raiden. I'm not sure what the hold-up is with getting the actual Raiden 2 on Arcade Archives, but in the meantime if you're looking for more of that flavor of juice this will serve you.
Tsugunohi ($7.07)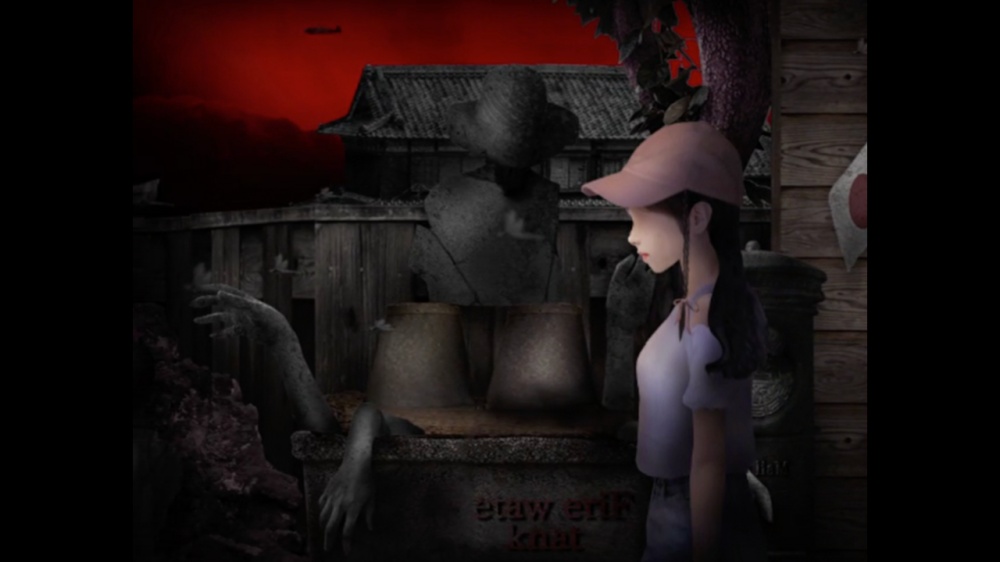 Oh, here's one I know from watching various VTubers play it. It's a horror game where all you can do is keep walking left. Things go from normal to extremely messed up as you go. There are ten stories included here, with nine standard stories and one featuring the influential VTuber Kizuna Ai. More of an experience thing than a traditional game, but for what it is, it's very well made.
Vostok 2061 ($6.00)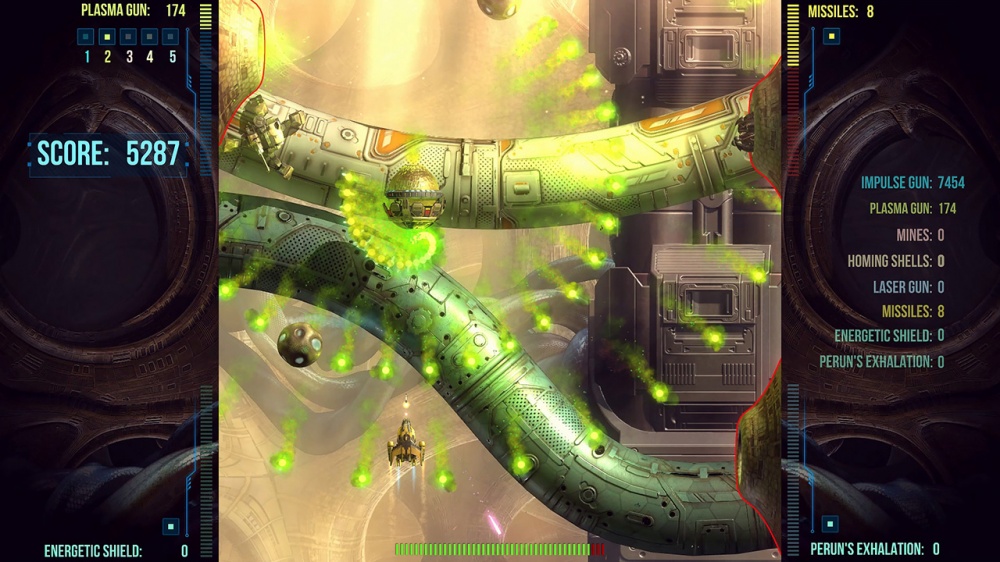 If you'd prefer a vertical shoot-em-up today with a more European feel, here's Vostok 2061. The visuals look a bit overdone in that way some people enjoy, and you collect goobers from enemies that you can use to buy ammo and upgrades. There are nine levels in total, and plenty of enemies to blast. If this is your kind of thing, six bucks isn't bad at all for what you get.
World Spin ($5.00)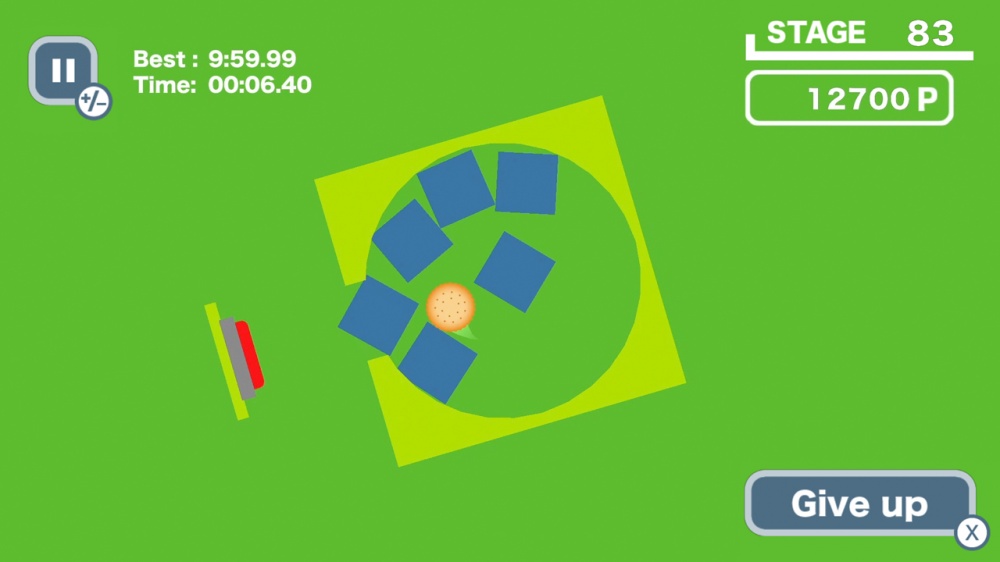 Use the shoulder buttons or the touch screen to rotate the play area and make the ball fall onto the switch in this puzzle game. There are more than two hundred stages on offer here, and you can even create your own stages or play local multiplayer with up to four players. Seems perfectly decent for the price.
Witch's Garden ($39.99)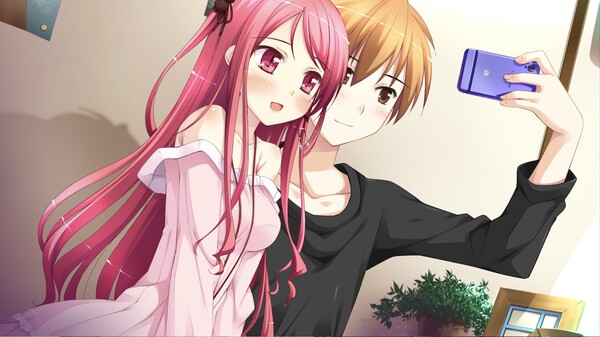 Releasing a visual novel in North America that only has support for Chinese and Japanese languages feels like a weird call to me, but I'm sure there are some who will enjoy it. Once more just so people can't say they weren't warned: this game does not have an English language option.
Female Nation Takeeover ($19.90)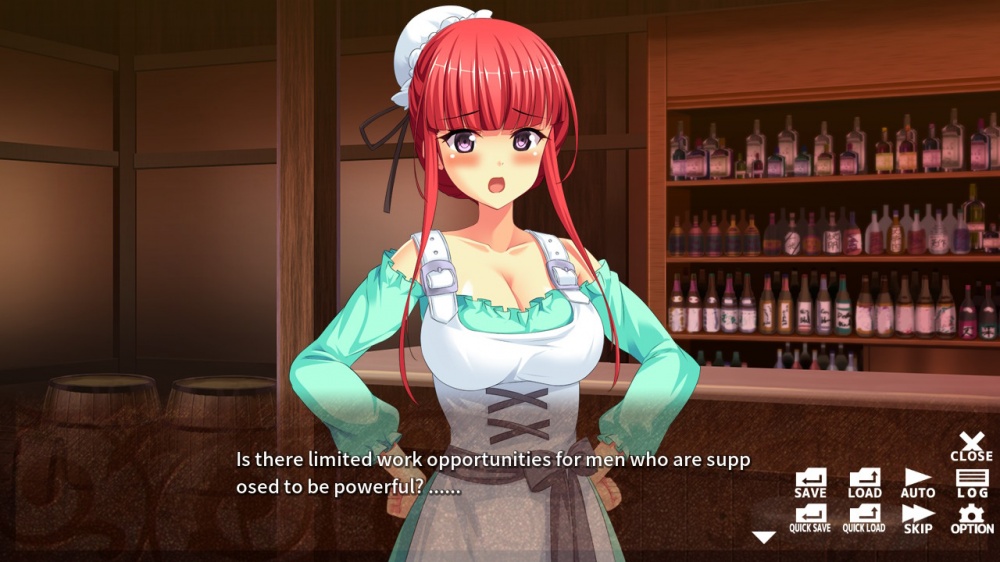 I have never wanted to post that Ferengi meme picture more in my life. This visual novel is about a bandit whose feelings have been hurt by being defeated by a nation run by women. He decides to get his revenge on these feeeemales, and I imagine he will succeed in that by some means or another given he is the protagonist of a harem game. As usual for games from this publisher, the English localization is absolutely horrible. Do with it what you will.
Sonar Beat ($2.49)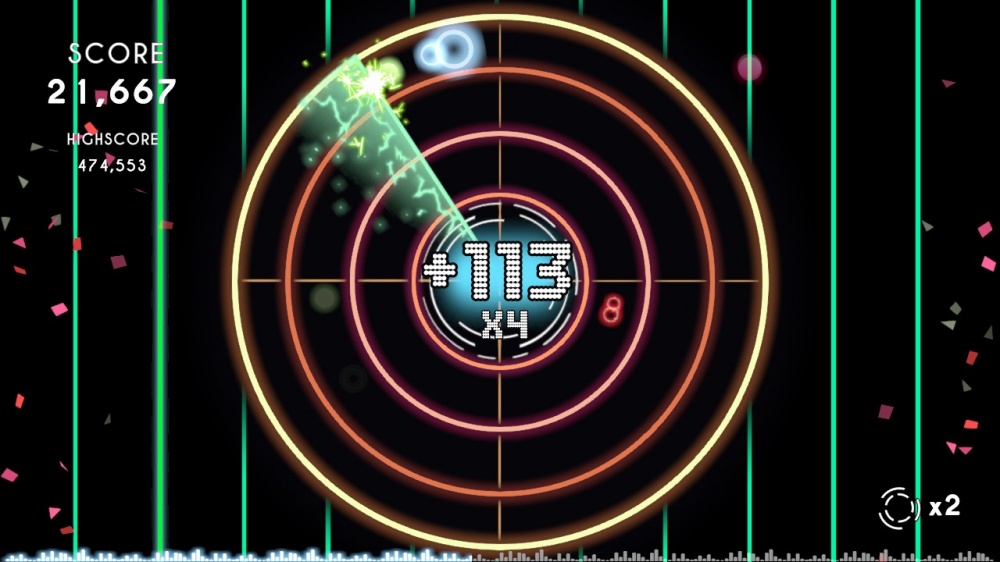 I can't imagine this is going to win any fancy dining awards, but I guess at a couple bucks and change it doesn't really have to do too much. It's a rhythm game with the premise that your secret nuclear sub is under attack and you have to both defend it and return fire based on the sonar's beat. An odd story but the game itself isn't really that unusual.
Pipe Dream ($3.49)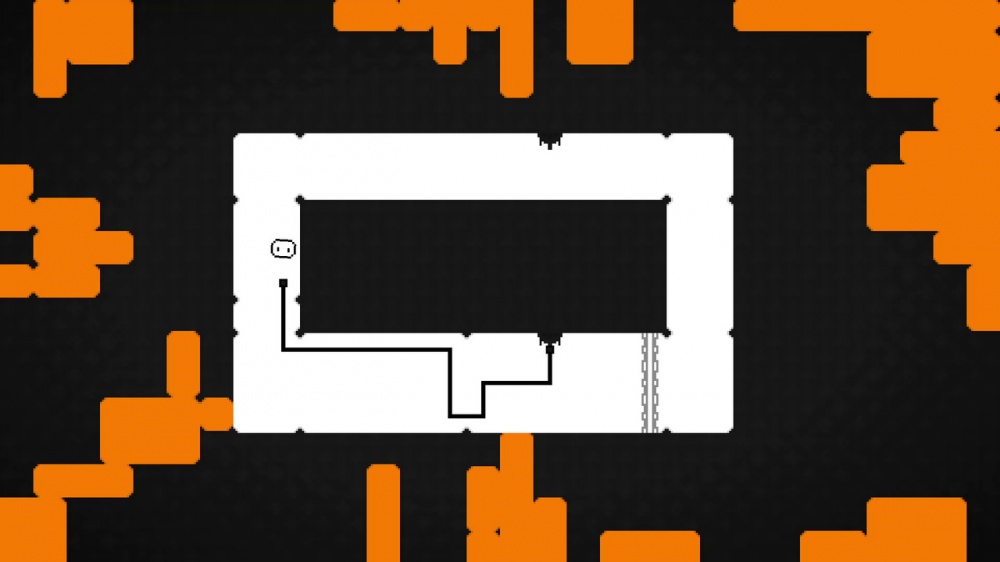 This one is a little hard to parse from the screenshots and descriptions. It's a platformer and the big areas you see I think are meant to be pipes? And you have to match your color to them to use them? It's basically one of those games where you have to get to the key and then get to the exit, but the exact mechanics aren't terribly clear to me.
The Bin Bunch
Mysterious Adventure of Michael ($2.23)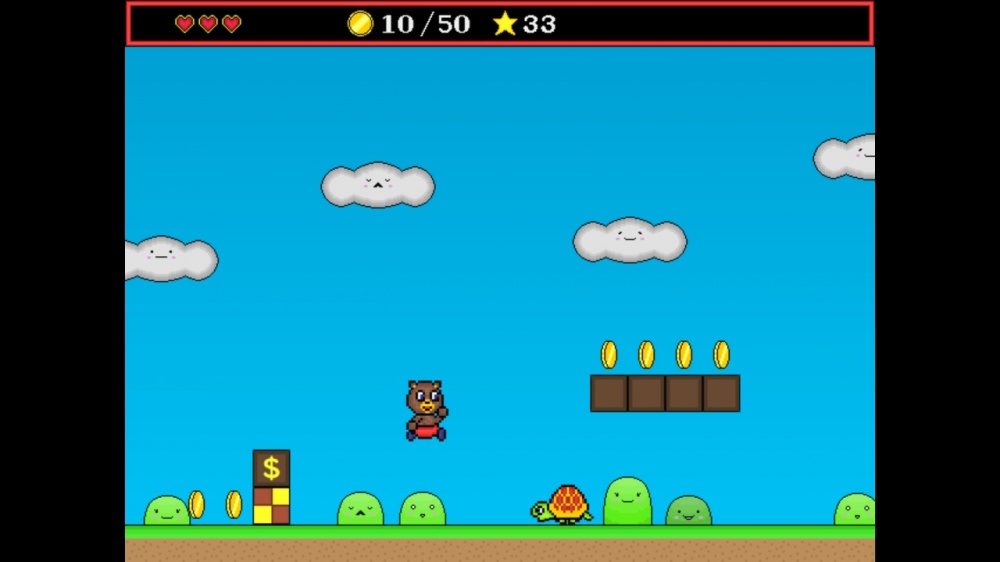 It's Puzzles: Wild Nature ($8.00)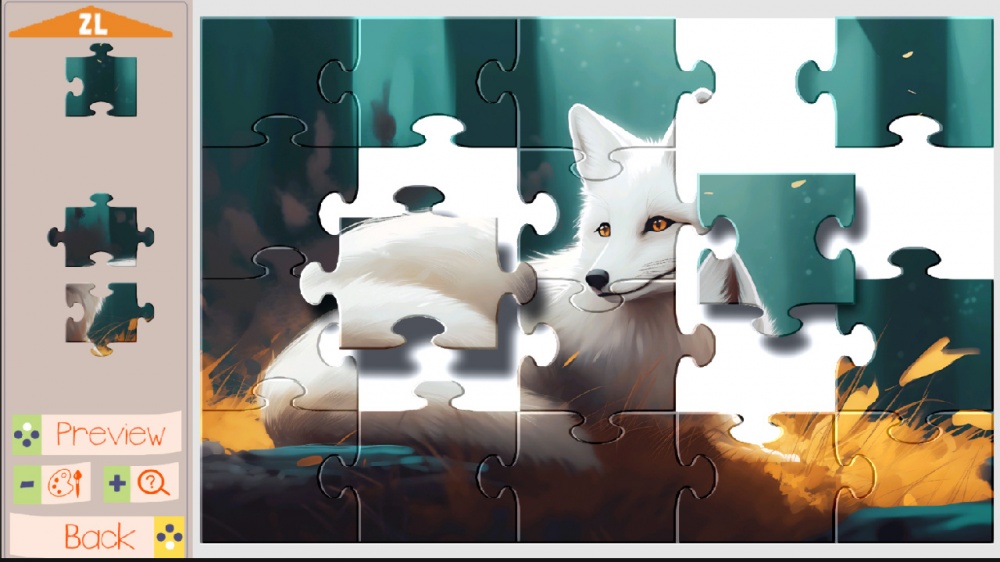 Sales
(North American eShop, US Prices)
At least at the time of writing, the list of new sales isn't especially large. Inti-Creates put most of its other games on sale, and there are few odds and ends like Cosmo Dreamer and its follow-up to consider. Not too much to worry about in the outbox, but if you want to grab Dragon Ball FighterZ at its discounted price from the Free Game Trials program, it's time to act. Check those lists as usual.
Select New Games on Sale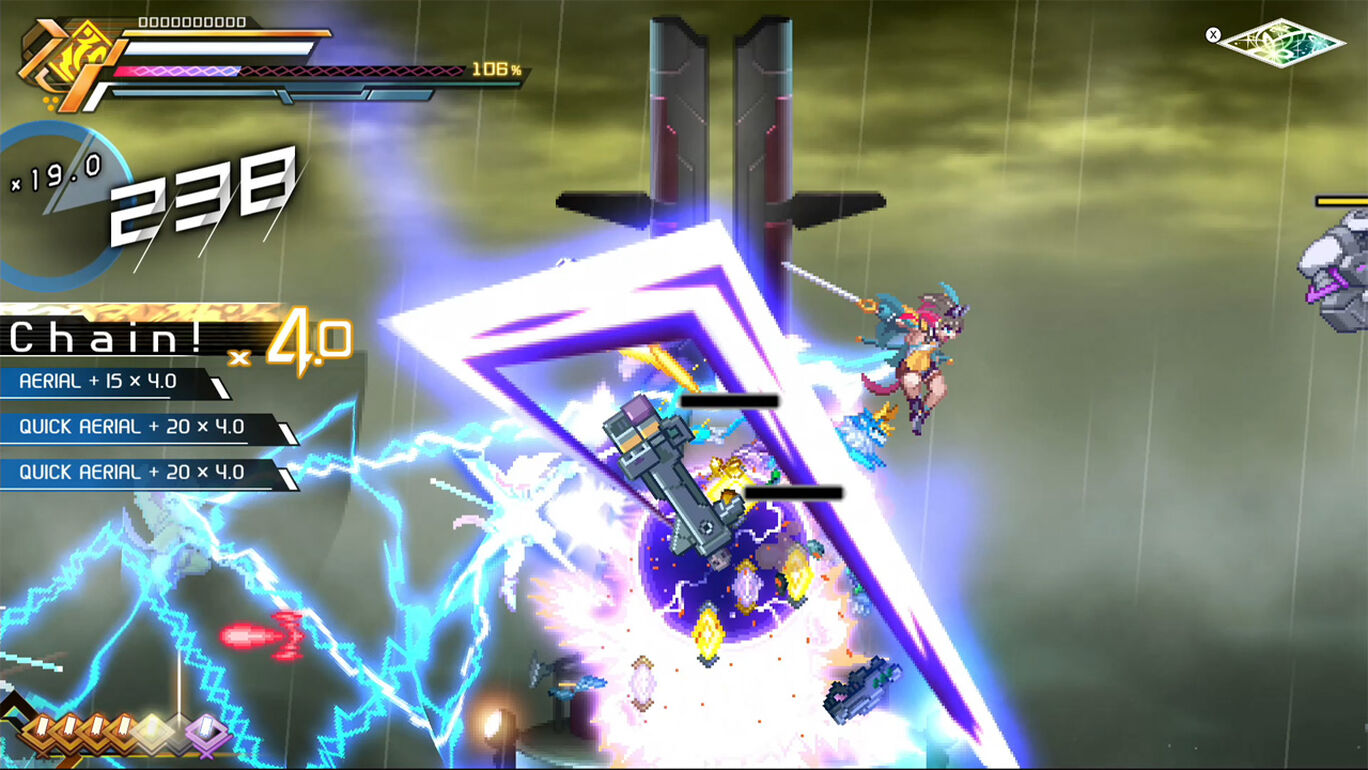 Azure Striker Gunvolt 3 ($23.99 from $29.99 until 8/17)
Blaster Master Zero 3 ($7.49 from $14.99 until 8/17)
Slime Rancher: Plortable Edition ($12.49 from $24.99 until 8/23)
Torinto ($3.49 from $4.99 until 8/25)
Pretty Girls Four Kings Solitaire ($2.99 from $5.99 until 8/25)
El Gancho ($2.79 from $6.99 until 8/25)
Queeny Army ($1.99 from $4.99 until 8/25)
Pretty Girls Panic ($2.99 from $5.99 until 8/25)
Ball laB ($1.99 from $4.99 until 8/25)
Arsonist Heaven ($1.99 from $4.99 until 8/25)
Mystic Gate ($7.49 from $9.99 until 8/30)
Noel the Mortal Fate ($12.49 from $24.99 until 8/30)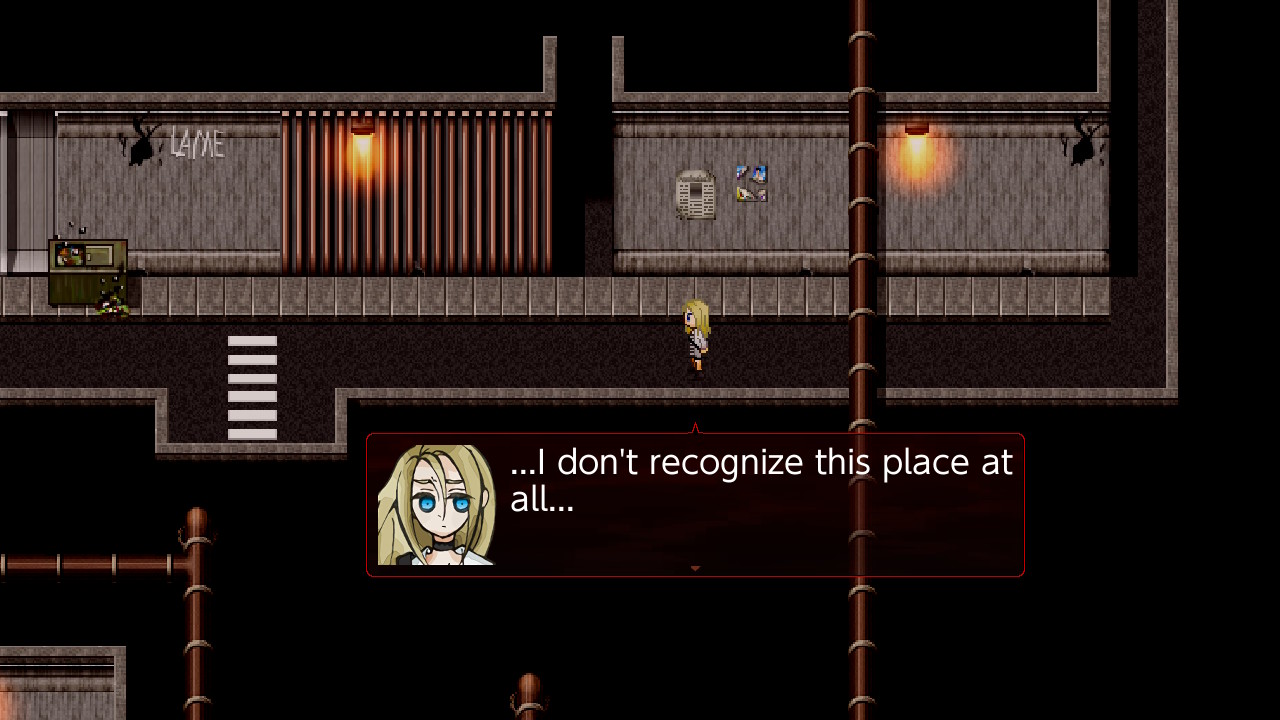 Angels of Death ($8.99 from $14.99 until 8/30)
Regency Solitaire ($3.95 from $11.99 until 8/30)
Cosmo Dreamer ($4.10 from $8.20 until 8/31)
Like Dreamer ($9.59 from $11.99 until 8/31)
TOMOMI ($3.99 from $7.99 until 8/31)
Monmusu Gladiator ($2.99 from $5.99 until 8/31)
Puzzle Battler Mirai ($3.19 from $7.99 until 8/31)
Monster Girls & the Mysterious Adv. 2 ($15.39 from $21.99 until 8/31)
The Hundred Year Kingdom ($6.49 from $12.99 until 8/31)
Sales Ending Tomorrow, Friday, August 11th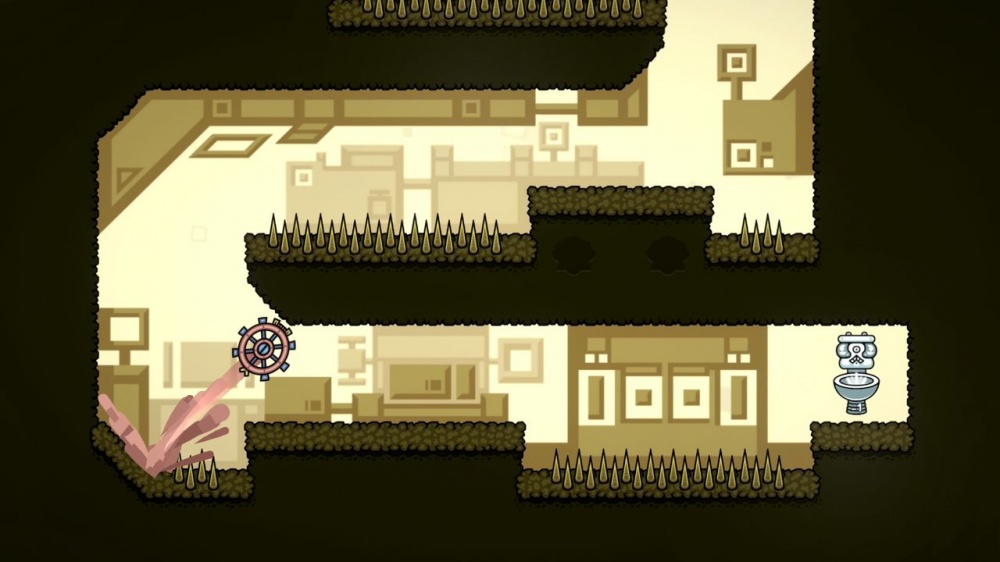 Blow & Fly ($2.49 from $4.99 until 8/11)
Cake Invaders ($2.39 from $5.99 until 8/11)
Divination ($2.49 from $4.99 until 8/11)
Dragon Ball FighterZ ($9.59 from $59.99 until 8/11)
Hell Pages ($3.59 from $8.99 until 8/11)
Marble Maid ($5.99 from $9.99 until 8/11)
Melty Blood Type Lumina ($24.99 from $49.99 until 8/11)
Melty Blood Type Lumina Deluxe ($34.99 from $69.99 until 8/11)
Neko Rescue Tale ($3.49 from $4.99 until 8/11)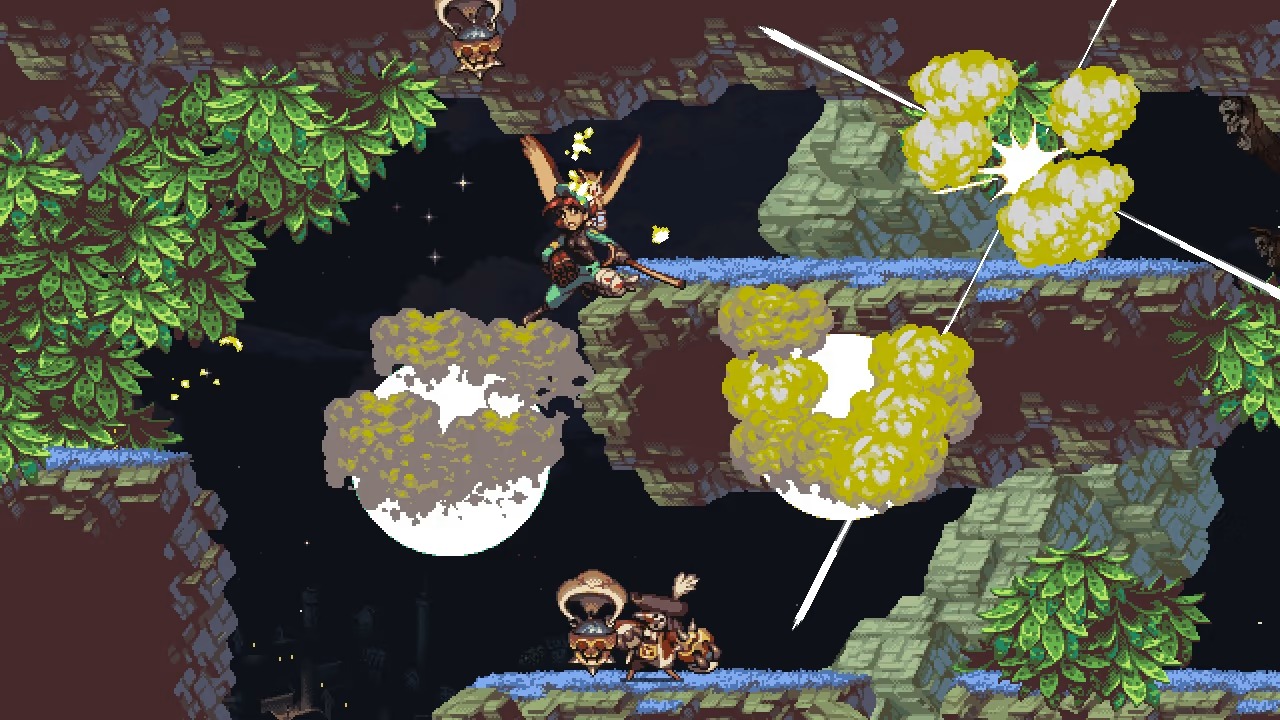 Owlboy ($9.99 from $24.99 until 8/11)
Paint Ball ($2.49 from $4.99 until 8/11)
Q.U.B.E. 10th Anniversary ($7.99 from $19.99 until 8/11)
Quintus and the Absent Truth ($3.99 from $9.99 until 8/11)
Road Builder ($4.49 from $8.99 until 8/11)
Sephonie ($15.99 from $19.99 until 8/11)
Shuttlecock-H ($5.59 from $7.99 until 8/11)
Swords & Bones ($1.99 from $7.99 until 8/11)
Twice Reborn: A Vampire Visual Novel ($10.49 from $14.99 until 8/11)
Yuoni Rises ($2.59 from $12.99 until 8/11)
That's all for today, friends. We'll be back tomorrow with the remaining releases of the week and any stragglers that popped up after I wrote this. We'll also have the new sales and, if anything big happens (like a quake or something), some news. I hope you all have a great Thursday, and as always, thanks for reading!