RuneScape has gotten its first new standalone combat style today with Necromancy. Necromancy is RuneScape's 29th skill, and it is available now bringing in nine new quests and two boss fights. These take place over Gielinor's underworld and more. Jagex also revealed a new roadmap for the game for the upcoming months with a major update coming in September and a new boss fight coming in November. RuneScape's Necromancy is free for players up to level 20 and will scale to 120 for RuneScape Members. More details for RuneScape Necromancy are available on the official website here. Watch the RuneScape Necromancy trailer below:
The roadmap which you can view below, also mentions the September update will be based on player feedback with a new quest "Ancient Awakening" coming in October. The November boss battle update is the final update on this current roadmap. We likely will have a newer roadmap once this one is completed.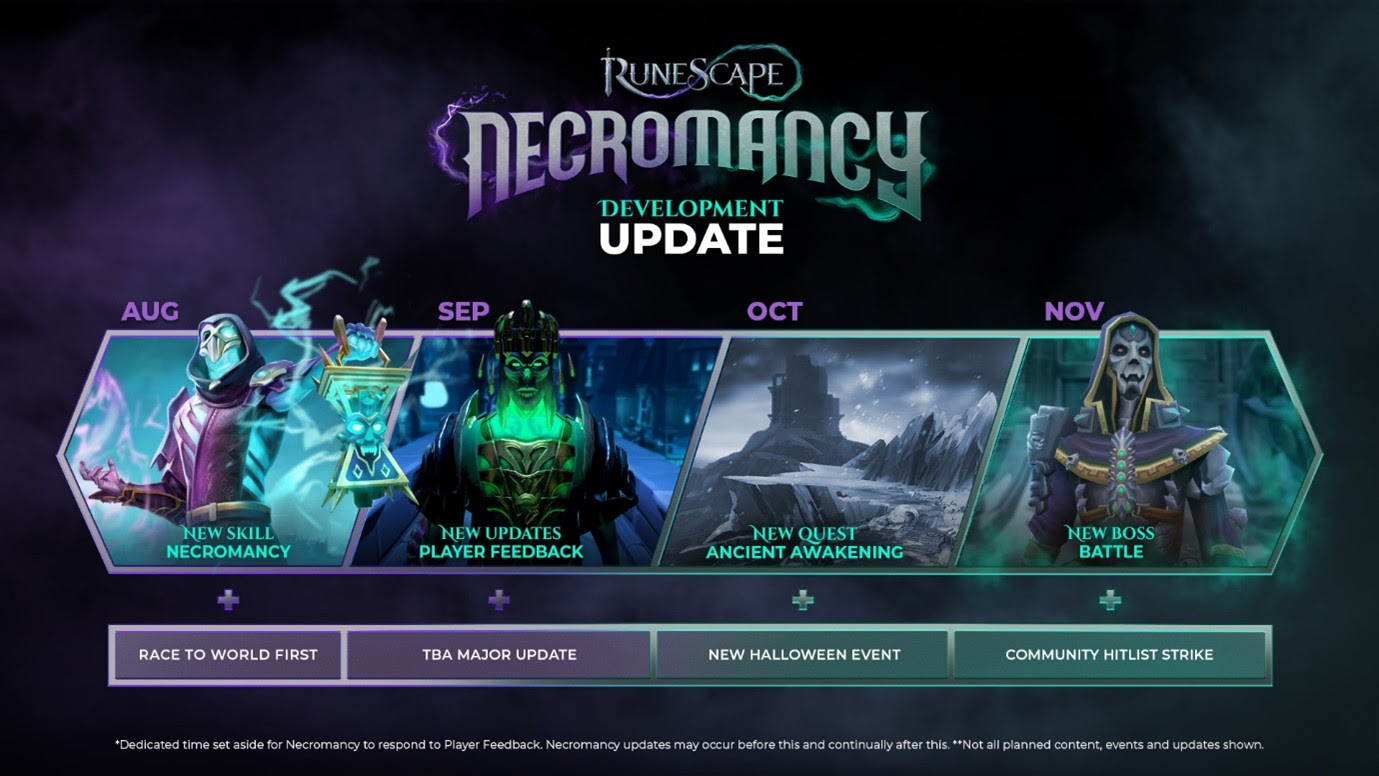 RuneScape launched back in 2001, and it is now available on mobile and PC platforms with cross progression. You can get it on the App Store for iOS here and on Google Play for Android here. Do you play RuneScape regularly, and what do you think of the addition of Necromancy to the game today?