Well, what the hey. Here at TouchArcade, we cover Steam Deck in addition to mobile platforms. We also cover Marvel Snap (Free), and by "we" I mean "me". You know, the guy who can't stop playing the game and is inflicting that lack of self-discipline upon all of the readers. So sure, I might as well let you all know that Marvel Snap developer Second Dinner has finally been able to check off something it has been working on for a while: making the game available on PC. There are a few more details to go over, so do join me as we check them out.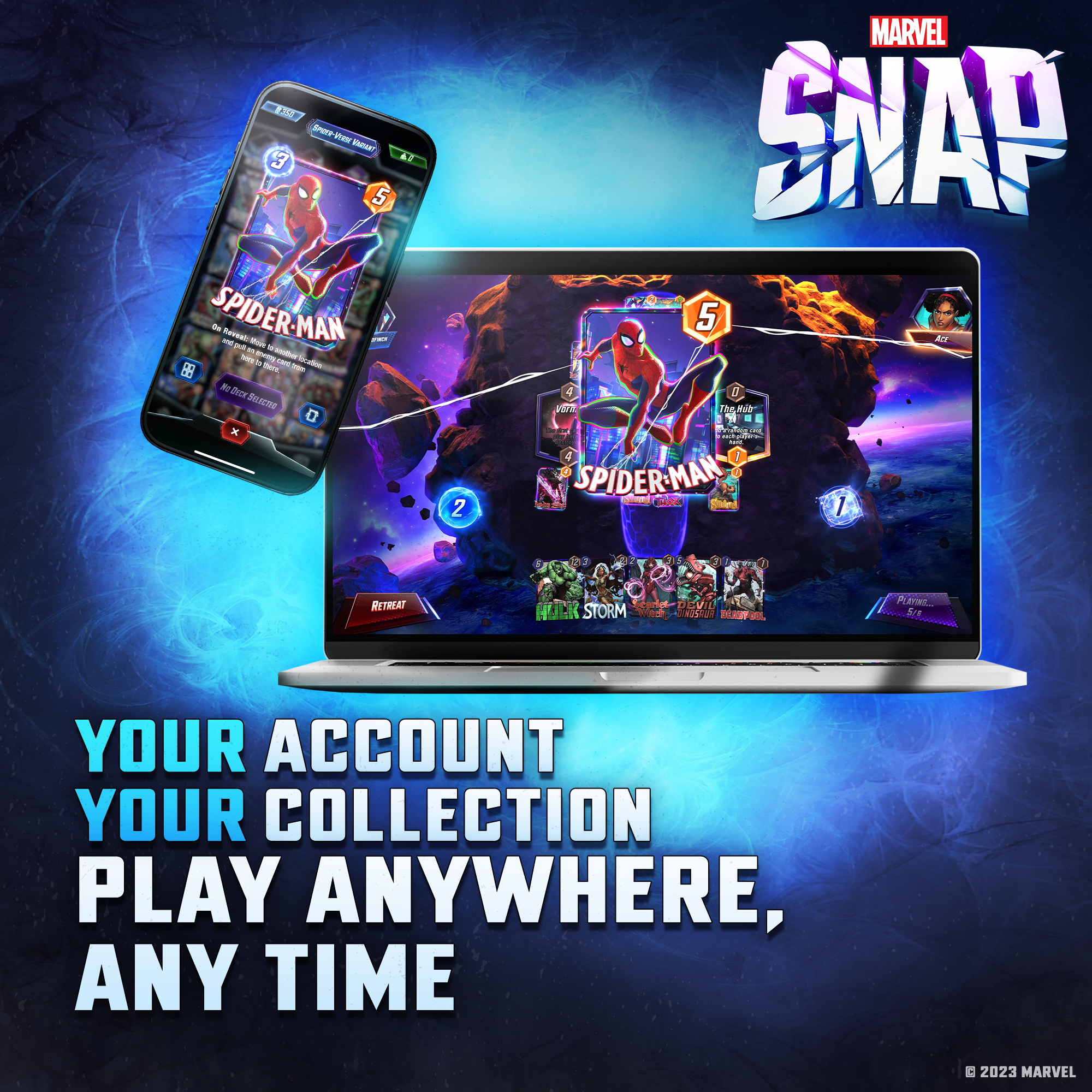 So yes, assuming this story hasn't popped off at the wrong time, this news will have just been announced by the ever-enthusiastic Ben Brode at Gamescom's Opening Night Live, sharing a pretty cool animated trailer with the news. I encourage you to watch that trailer, which I am going to stick right down here. Just below. Scroll down a bit. Could be on either side of those weird ads. I have faith in you.
Dang, that was neat. I love Magical Girl Squirrel Girl. She's great. That robotic Devil Dinosaur was also very, very cool. Do you want that Devil Dinosaur mech for your Marvel Snap deck? It's your lucky day, because Second Dinner will be giving that card for free to all players who log in to the newly-launched PC version anytime during the next month. That's not the only freebie up for grabs, though. You can get a handful of others, plus some credits, boosters, and titles via Twitch Drops by watching any channel in the Marvel Snap category for a set amount of hours.
While already available in Steam early access, the PC version of the game has just added widescreen and more with today's major update that also sees it officially launch. And if you're just getting into the game and looking for tips, here's a beginner's guide and our most current deckbuilding guide to get you started. Happy Snapping, everyone!