Komoe Game has announced that the international version of Code Geass: Lost Stories will be available to download on September 13th, letting players on iOS and Android enjoy the strategy RPG with special milestone bonuses to boot. The game is co-developed by DMM Games (Japan's largest gaming platform) and f4samurai, and is officially licensed by Bandai Namco Filmworks Inc.
In particular, Code Geass: Lost Stories will give away "3300 Sakuradite" and the pilot "Lelouch (School Uniform)" as a special pre-registration bonus if all goals are achieved, with sign-ups now at the 300,000 mark. Players will soon be able to dive into real-time battles using their favorite pilots and Knightmare Frames – plus, they can discover a fresh narrative that follows a quest for revenge from the POV of Lelouch's friend.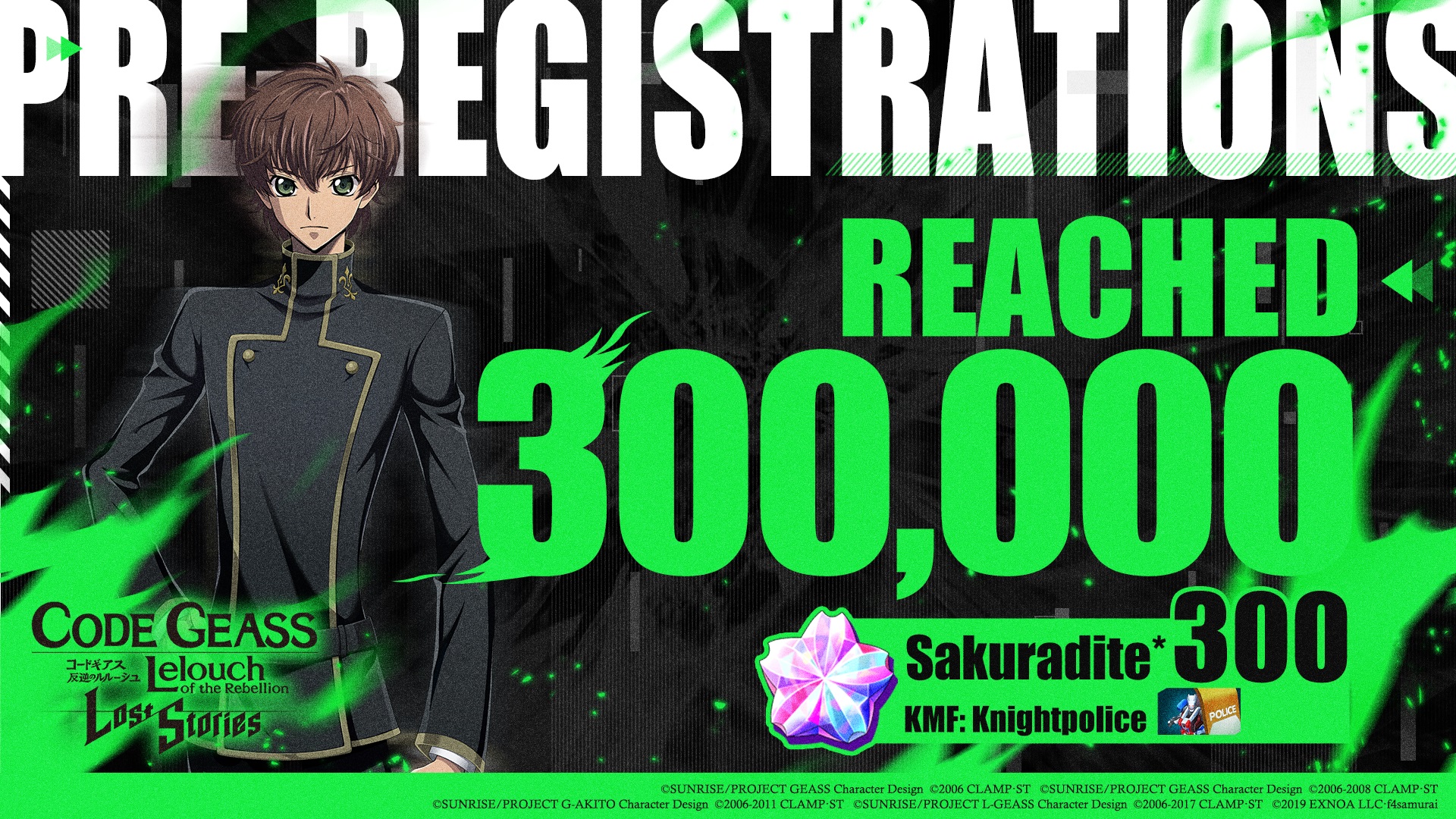 The game also features fully voiced cutscenes and stunning Live2D animations, with fan-fave characters from The Black Knights, The Geass Order, Ashford Academy's Student Council, the Office of Secret Intelligence, and the Knights of the Round. Zero's Burai, Suzaku's Lancelot, Kallen's Glasgow, and Cornelia's Gloucester will be popping up as well to keep things faithful to the source material.
If you're keen on giving the game a go, you can pre-register for Code Geass: Lost Stories on the iOS App Store and on the Google Play Store for Android devices, and check out the official website for more info on the game.
Sponsored Content
This article is sponsored content written by TouchArcade and published on behalf of Komoe Game to promote the pre-registration campaign for Code Geass: Lost Stories. For questions or comments, please email ads@toucharcade.com