Hello gentle readers, and welcome to the SwitchArcade Round-Up for July 4th, 2023. Today is America's birthday, I think? I hope everyone who has a holiday enjoys it today. It seems the New Releases section of the article is American, as it is taking the day off today. We do have a handful of reviews for you, including Ghost Trick, Everybody 1-2-Switch!, Crime O'Clock, and NOOB – The Factionless. There's a bit of news to look at, and we've got the usual lists of incoming and outgoing sales for you to consider. Let's exercise our freedom!
News
'Tetris 99' Picks 'Pikmin 4' for the Next Maximus Cup
It's that time again, folks. Tetris 99 is rolling up another Maximus Cup event, and as usual it's a tie-in with one of Nintendo's first-party releases. Pikmin 4 will be out soon, and that's pretty exciting for fans of a series that rarely sees new entries. To celebrate, Tetris 99 will be featuring a spiffy Pikmin 4 theme in an event this weekend. It's the usual routine, so you need to join the event and earn points by placing as high as you can. If you can scrape together a hundred of them, you'll get to keep the theme.
Reviews & Mini-Views
Ghost Trick: Phantom Detective ($29.99)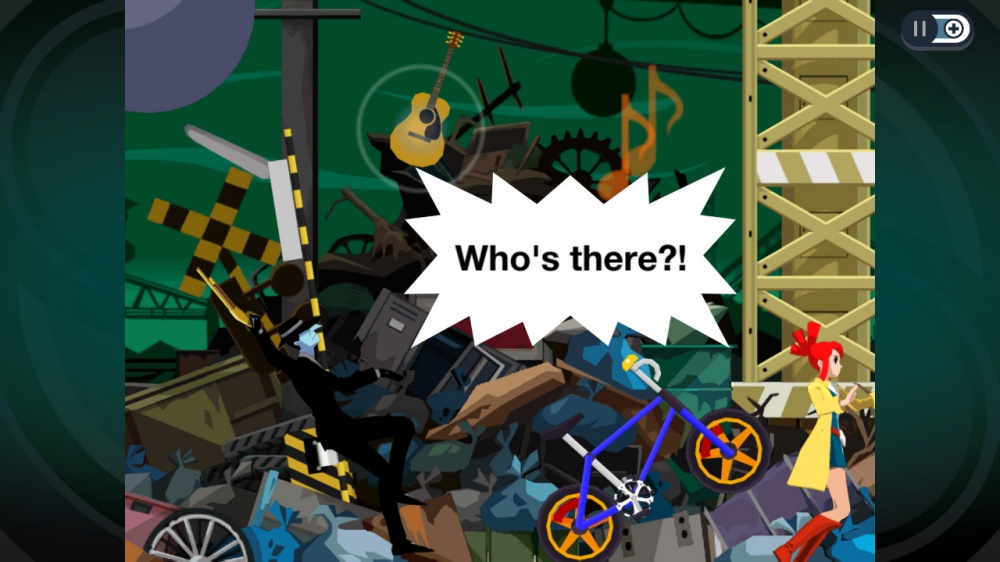 You either know Ghost Trick, or you don't. If you do, you probably don't need me to tell you that this game is great. You know. You just need to know how this new version is, and I can tell you happily that it's excellent. There isn't a whole lot new here other than a facelift, a new optional arranged soundtrack, and some extra unlockable gallery images and such, but there doesn't need to be. It's a perfectly good game and its unique art style scales up really nicely. If you feel like revisiting this classic, this is a great way to do it.
If you haven't played it before and you have even smallest love of adventure games, just go and get it. Get it and play it, and don't look anything up. It's one of those games where once you finish it you'll immediately want to play it again with your new awareness in mind. Sissel's hunt for an explanation behind his murder is a real roller coaster ride, and it's a tale filled with lots of memorable, wacky characters in the vein of the Ace Attorney games. The gameplay is very clever, seeing you use your supernatural powers to affect objects in the environment to try to save the victims of murders and accidents. Sissel has the ability to rewind time a few minutes, giving you the smallest amount of time to make a difference. But you can swing at it as many times as you need, so it never feels like there is much pressure on you.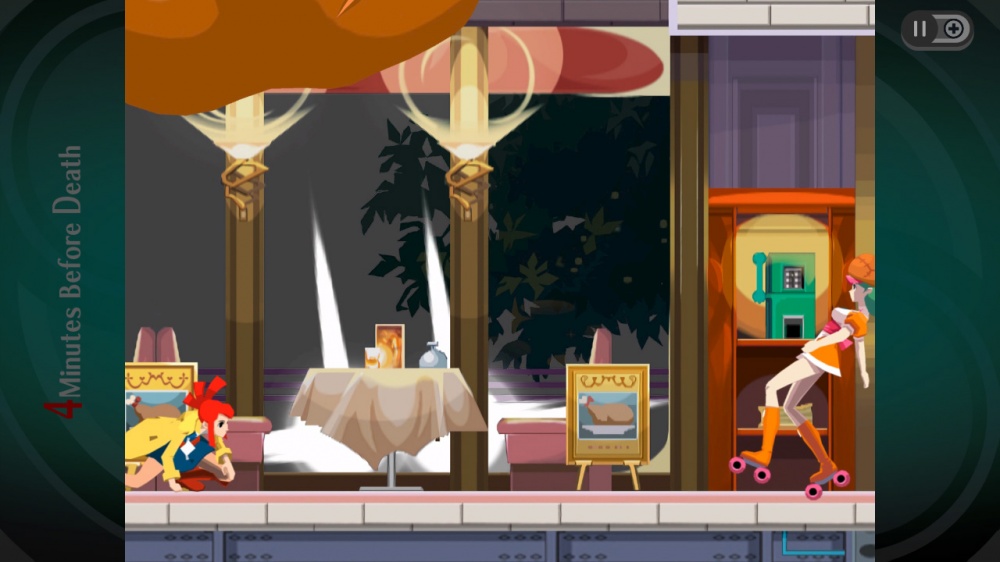 This is the third time Capcom has released Ghost Trick: Phantom Detective, and I really do hope this is the time it properly catches on. It's every bit as good as the other work Shu Takumi is known for, Phoenix Wright: Ace Attorney. If you've never played it before, this is your chance to do so. It has a superb story, clever mechanics, charming characters, a sizzling presentation, and satisfying puzzles to untangle.
SwitchArcade Score: 5/5
Everybody 1-2-Switch! ($29.99)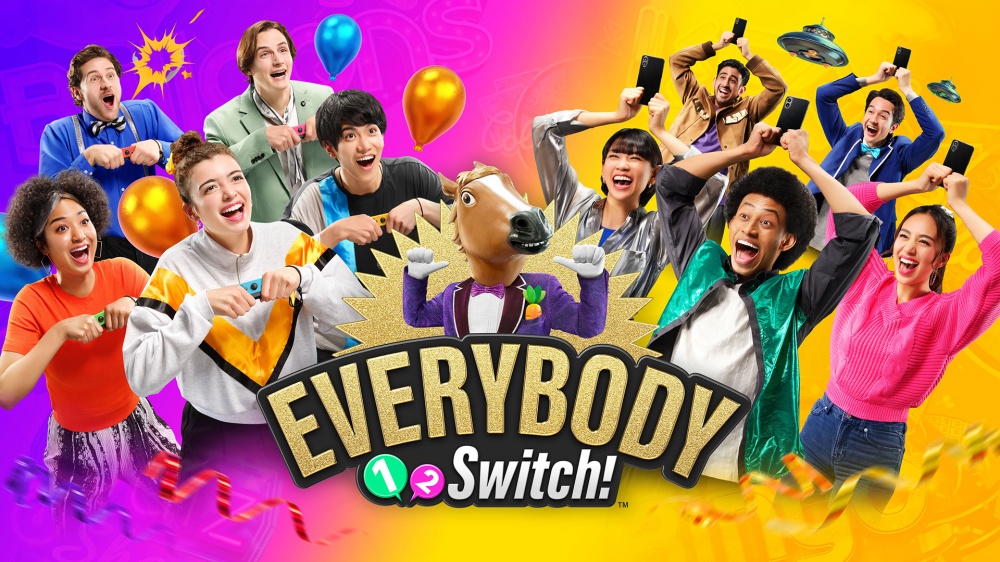 My family and I enjoy the occasional party game, and they often help me review such games when the call requires answering. We've had fun with many over the years, and the Switch has been a particularly lush environment for them. So I was actually looking forward to playing Everybody 1-2-Switch! with them, and I really wish I could say we had a great time. Alas, after just one evening of playing, my family has thrown in the towel, and I can't say I blame them. There just isn't much meat on the bone here, even taking the price into account.
There are just seventeen minigames to play here, and depending on which devices you use or options you choose you'll likely only have access to a portion of them. The minigames have variations, but it's hard to get excited about playing Squats 2 after you've just played Squats 1. Some games require you to use a smartphone to play, and pretty much all of them are focused on there being teams of players rather than just one versus one. While some of the minigames are clever, it's just not enough.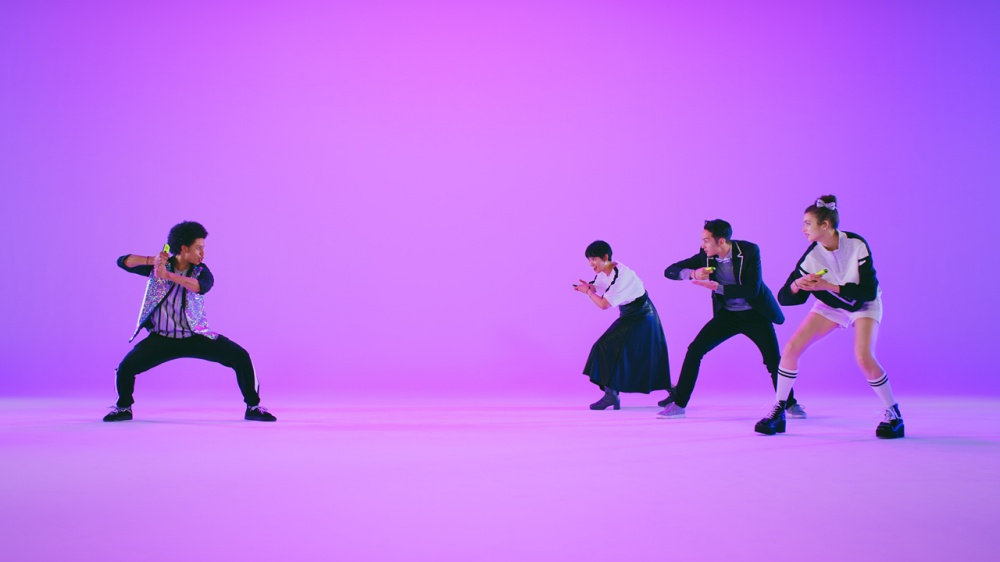 I can really only recommend Everybody 1-2-Switch! to those who regularly entertain large groups of friends who aren't averse to playing games. Even then, there are so many better party games to play, with Nintendo itself offering several that are better than this. Not even a wacky horse head guy can save it, and I didn't think I would ever say that about anything.
SwitchArcade Score: 3/5
Crime O'Clock ($19.99)
The gap between what I thought this would be and what it turned out to be is pretty big, but I'm not going to hold it against the game. This is first and foremost a Where's Wally-style "spot the thing* game. Each black-and-white map is filled with interesting characters and things to see, and you're going to be tasked with finding particular things at the behest of your AI partner in order to solve crime cases. The big gimmick is that each map exists in ten different states representing ten different moments in time. You need to follow the people and objects relevant to the case through those different points to wrap things up. You'll sometimes be prompted to play little minigames to move forward, but by and large you're just trying to find the thing you're meant to by scanning the map.
If you're worried that it might be overwhelming, rest easy. Crime O'Clock is incredibly linear to the point that you can't even decide when to flick through each of the ten snapshots in time. Your AI will do that for you. The minigames are so simple that it doesn't feel worth cutting away from the normal gameplay for them. There are also hints you can access if you have trouble finding things, which you might because sometimes it isn't clear what or who you're meant to look for. And like most mystery games, even if you figure things out early don't expect to skip any steps. Just go along with the story and the ups and downs of the writing, find what you're supposed to, and keep on moving.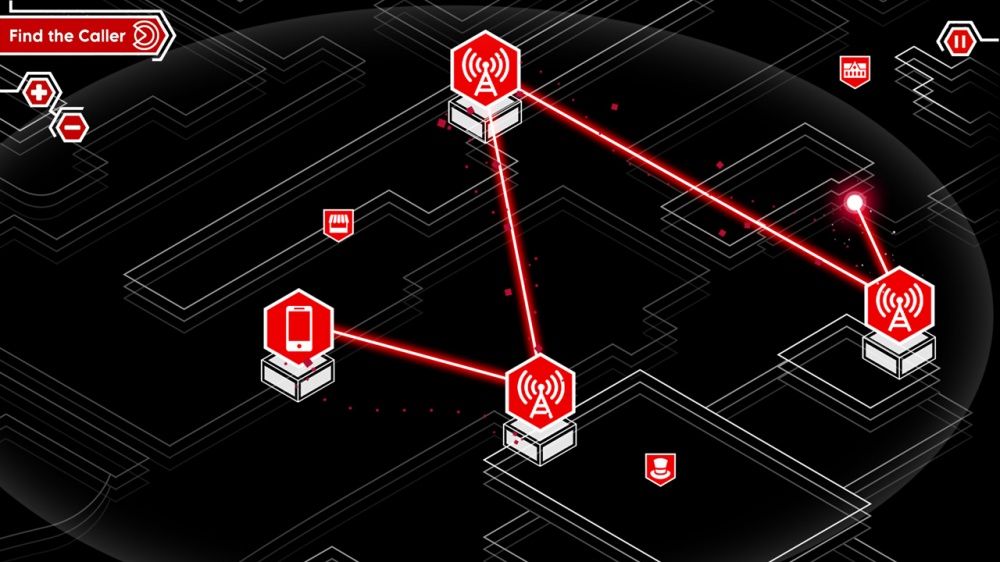 The premise of Crime O'Clock is a solid one, and the art is really fun to look at. On top of that, each scene has ten slightly different variants. It's neat to see things play out, even the bits that aren't relevant to the case. Still, I can't help but feel that the game held my hand too much most of the time. I never felt like I was actually solving any of these cases but rather just watching my AI do it while I fetch it a cup of water now and then. If you like games built around hunting objects in busy scenes, you'll probably enjoy this game. Those who are simply intrigued by the set-up should be aware that it doesn't deliver on it the way you might hope.
SwitchArcade Score: 3.5/5
NOOB – The Factionless ($39.99)
I have to stress that I had never heard of the web series before this game arrived on my desk. As such, I am surely missing some context here and I want to make certain I am up-front about that. NOOB – The Factionless is a turn-based RPG set in the world of a fictional MMO. We've seen this kind of set-up in other games before, with some playing it relatively straight and others taking the chance for a non-stop parade of self-aware jokes. NOOB leans more towards the former, and these days that is my preference. The problem I have with this game is that none of it is particularly inspired. The story, the world design, the gameplay mechanics, the writing… all of it is just kind of there. Not bad for a first kick at the can, but not very interesting either.
The equation for NOOB – The Factionless probably changes a bit if you're a fan of the NOOB web series. Speaking as a Spider-Man fan, I know all too well how an average game with the right license can be elevated for those who like that property. So if you dig NOOB and the people behind it, I can give this a small recommendation. For everyone else, this is just another average RPG on a platform that probably has a few too many of those as it is.
SwitchArcade Score: 3/5
Sales
(North American eShop, US Prices)
Not a whole lot in that inbox today, it seems. Two Point Campus and its expansions are hitting new low prices, and Zen has a couple of Pinball FX3 DLC packs on sale. A heads-up on that, however: the new Pinball FX app is hitting Switch really soon, and your tables won't carry over. Over in the outbox, the most interesting thing happening is the end of the latest Inti Creates sale. Stock up on Blaster Masters and Azure Striker Gunvolts while you can.
Select New Games on Sale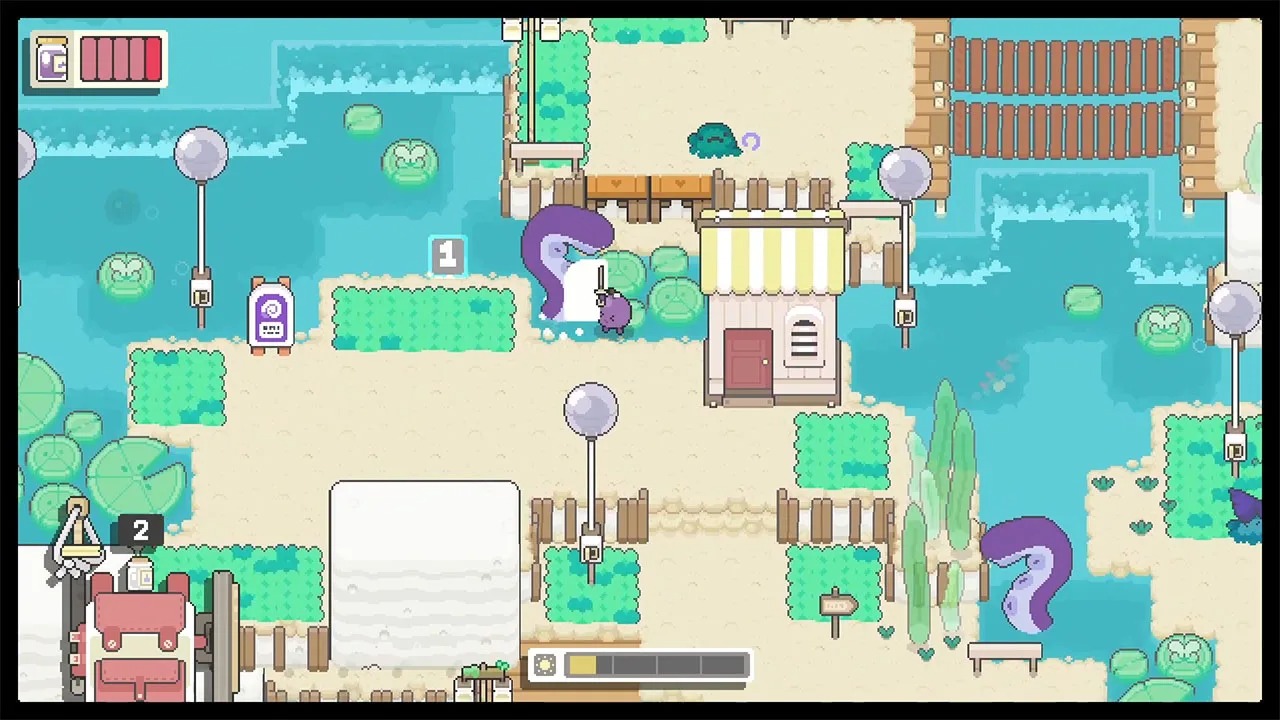 Garden Story ($7.99 from $19.99 until 7/10)
Pinball FX3 Williams Pinball 6 DLC ($3.99 from $9.99 until 7/10)
Pinball FX3 Universal Classics DLC ($3.99 from $9.99 until 7/10)
The World Next Door ($1.99 from $9.99 until 7/10)
Floppy Knights ($7.99 from $19.99 until 7/10)
Demon's Tilt ($9.99 from $19.99 until 7/14)
Hexapoda ($9.74 from $12.99 until 7/17)
Verdict Guilty ($3.14 from $8.99 until 7/18)
Two Point Campus ($20.99 from $29.99 until 7/18)
Two Point Campus: School Spirits DLC ($4.01 from $5.99 until 7/18)
Two Point Campus: Space Academy DLC ($7.99 from $9.99 until 7/18)
Horror Tales: The Wine ($2.99 from $14.99 until 7/19)
Arcade Paradise ($12.99 from $19.99 until 7/24)
Sales Ending Tomorrow, Wednesday, July 5th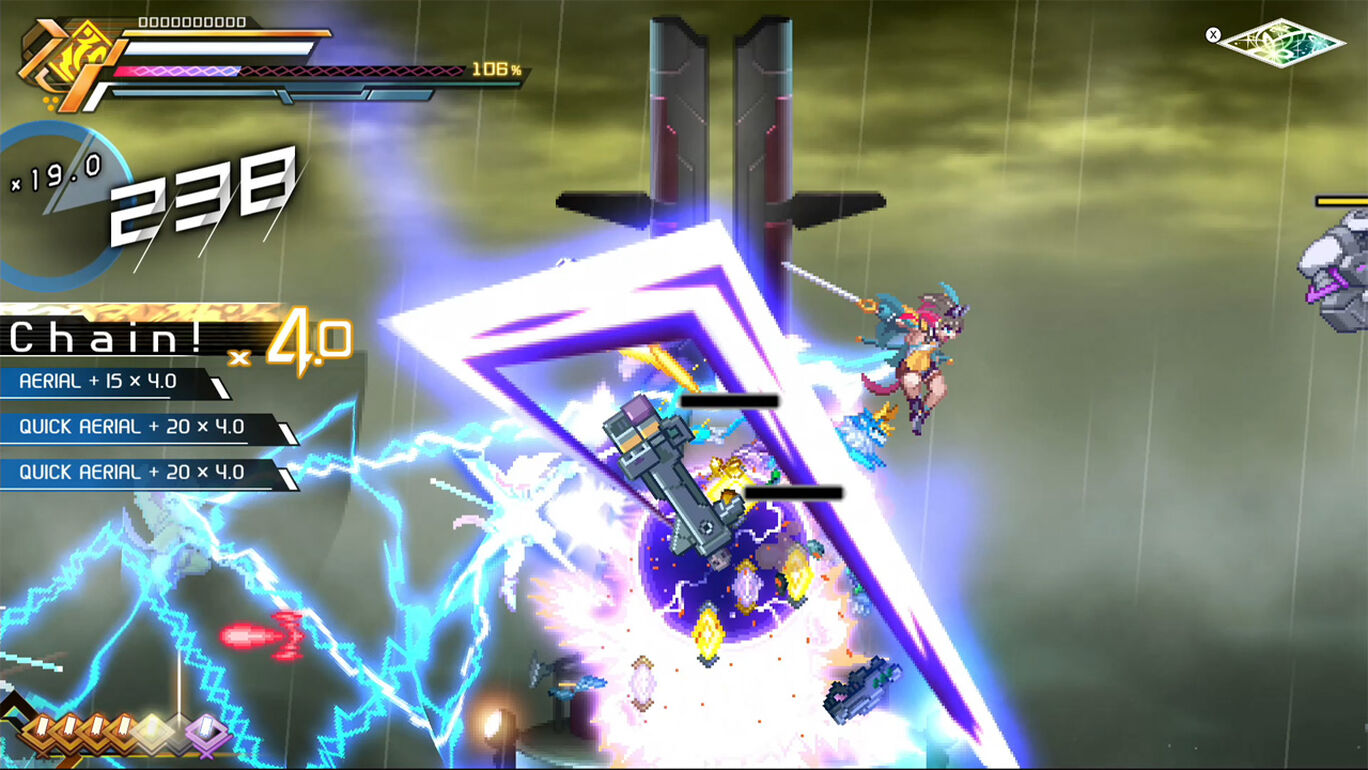 Azure Striker Gunvolt 3 ($23.99 from $29.99 until 7/5)
Azure Striker Gunvolt Striker Pack ($19.99 from $39.99 until 7/5)
Blaster Master Zero ($4.99 from $9.99 until 7/5)
Blaster Master Zero 2 ($4.99 from $9.99 until 7/5)
Blaster Master Zero 3 ($7.49 from $14.99 until 7/5)
Bloodstained: Curse of the Moon ($4.99 from $9.99 until 7/5)
Bloodstained: Curse of the Moon 2 ($7.49 from $14.99 until 7/5)
Bridge Constructor The Walking Dead ($1.99 from $9.99 until 7/5)
Bridge Constructor UE ($2.09 from $14.99 until 7/5)
Disgaea 5 Complete ($19.99 from $39.99 until 7/5)
Disgaea 6: Defiance of Destiny ($29.99 from $59.99 until 7/5)
Ekstase ($9.99 from $19.99 until 7/5)
Gal Guardians: Demon Purge ($19.99 from $24.99 until 7/5)
Gunvolt Chronicles: LA iX ($7.49 from $14.99 until 7/5)
Gunvolt Chronicles: LA iX 2 ($14.99 from $24.99 until 7/5)
Hell Pie ($12.49 from $24.99 until 7/5)
House Builder ($8.24 from $14.99 until 7/5)
Little Bug ($1.99 from $12.99 until 7/5)
Shovel Knight Dig ($14.99 from $24.99 until 7/5)
The Coma 2: Vicious Sisters ($2.09 from $14.99 until 7/5)
The Coma: Recut ($2.09 from $14.99 until 7/5)
That's all for today, friends. We'll be back tomorrow with more new releases, more sales, and maybe some news or reviews. I have an appointment at the fancy hospital tomorrow, so how much I can do will depend on when I get home. I hope you all have a terrific Tuesday, and as always, thanks for reading!