Hello gentle readers, and welcome to the SwitchArcade Round-Up for July 18th, 2023. In today's article, we've got a full review of The Legend of Heroes: Trails into Reverie to get things started. After that, there are several new releases to look at. There are a couple of good ones in the lot, which is nice. Regular readers will know how things finish up, as we've got some lovely lists of new sales and expiring discounts to chew on. Let's get to it!
Reviews & Mini-Views
The Legend of Heroes: Trails into Reverie ($59.99)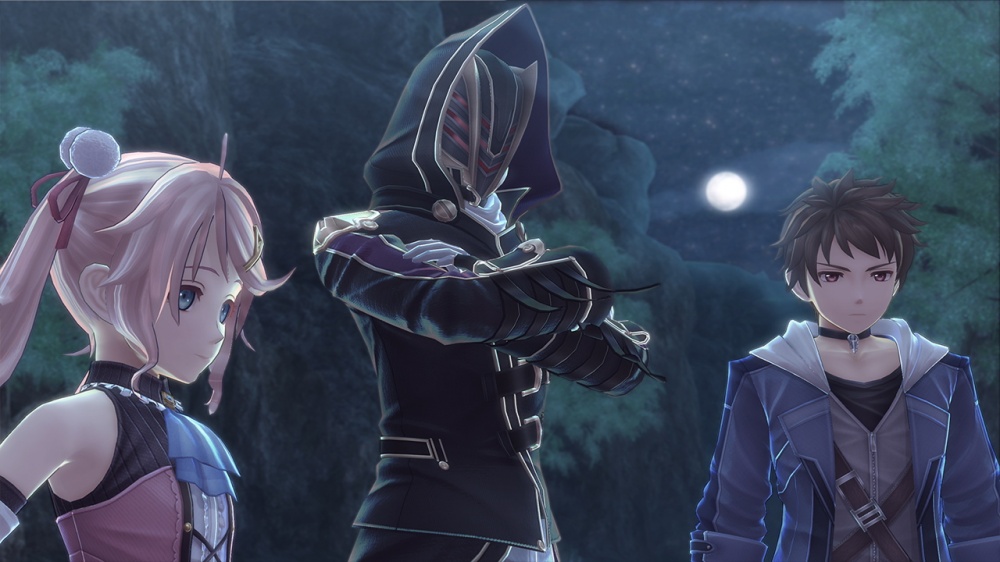 It's a bit of a running gag at this point that if you ask the Trails fan community what games you need to play before tackling the latest installment, they'll list the whole series starting from Trails in the Sky FC. And hey, it's not like I don't understand where they are coming from. This is a series where the world, characters, and their interactions are a big part of what makes it special, and there's no question you're in the best possible position to enjoy the latest chapter if you're familiar with everything that came before. That said, it's usually overkill. You could easily jump in on Trails of Cold Steel without playing anything before and you would be fine up to a point. Zero and Azure can stand alone well enough, too.
With The Legend of Heroes: Trails into Reverie, the tenth installment in the franchise, I think I might actually agree with the fans this time. It's also very apparent to me why NIS America wanted to get Trails from Zero and Trails to Azure localized immediately even if it meant delaying the newer games. Trails into Reverie feels like a very long epilogue of sorts to both the Crossbell games and the Cold Steel series. Maybe it would be better to call it a palate cleanser? It ties up some loose ends from both sub-series, sheds a bit of extra light on particulars that didn't get a lot of explanation before, and feels a lot less weighty in terms of its position in the overall series than the last few games. Like a little thank you to the fans before moving on to the next big story.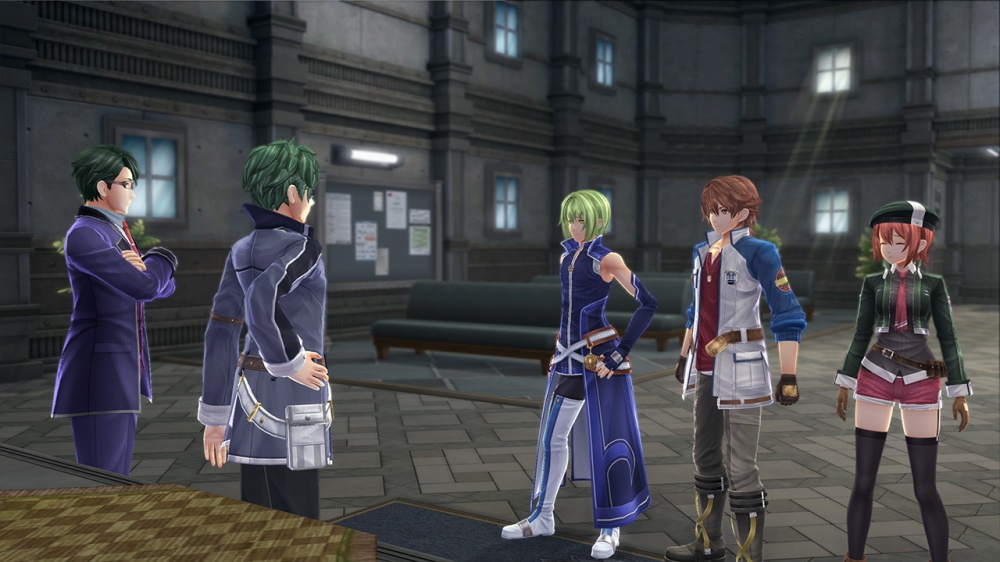 Now, that works for me. I've been here pretty much since the start, and while I certainly wouldn't call myself a super-fan, I've spent a lot of time with these characters and in this world. I was also one of the people who came away from Trails of Cold Steel IV a bit exhausted and unimpressed. That story stretched on way too long, took on way too much excess weight, and just sort limped to a conclusion. I can't say I exactly relished the idea of a follow-up so soon, but I am a big fan of the Crossbell arc so I came into Reverie with mixed anticipation. And I will say that I enjoyed Reverie a bit more than I expected to, despite the presence of some weird bugs, performance issues, and some gameplay systems that didn't click for me.
But for someone coming in cold? Oh, no. Don't do that. I'm not sure how Falcom is going to address this problem as it keeps on building this castle to the sky, because while there are handy little story summaries here, it's really not sufficient for this game in particular to just know the story that came before. Returning characters practically stop and mug for the camera here, and plot threads are given almost no introduction or explanation once you're on your way. A lot of the fun in this game is how it feels like a "hell yeah" victory lap, but a victory lap is just another lap if you lack the context. Go play Zero and Azure, then I guess fumble your way through the Cold Steel games we have on the Switch if you have no means of playing the full saga. Just, you know, go play five hundred hours or so of RPGs, then come back to Reverie.
So how does the game juggle so many characters from all of those games? A new system called Trails to Walk allows you to swap between three different groups, each of whom are following their own stories, for much of the game. You've got Rean and company from Cold Steel handling what genuinely feels like the main plot of the game, then Lloyd and company from Crossbell doing their thing, and finally the mysterious C, a masked man who seems to have his own motivations. C's group introduces the main new characters of the game, and they're pretty cool if somewhat underutilized due to the size of the cast and the overall story structure. The game will force you to switch groups sometimes, and you can really only take each group to the end of the current chapter before bringing the others there too, so it isn't quite as freeform as it may seem.
I'll come right out and say it: the story in this game is pretty stupid. But it's stupid in an entertaining way, kind of like Spider-Man: No Way Home. It takes a while to really get going and it raises some questions that it has no intentions of answering in a satisfying way, but if you just lean back and enjoy the ride, it's fine. Gameplay-wise, it's basically on cruise control. Very little changes from the Cold Steel games, apart from the True Reverie Corridor. Those are procedurally generated dungeons where you can take your dream parties through and get some extra goodies and story bits. Sure, it's cool. Some people are really going to get into it, some won't.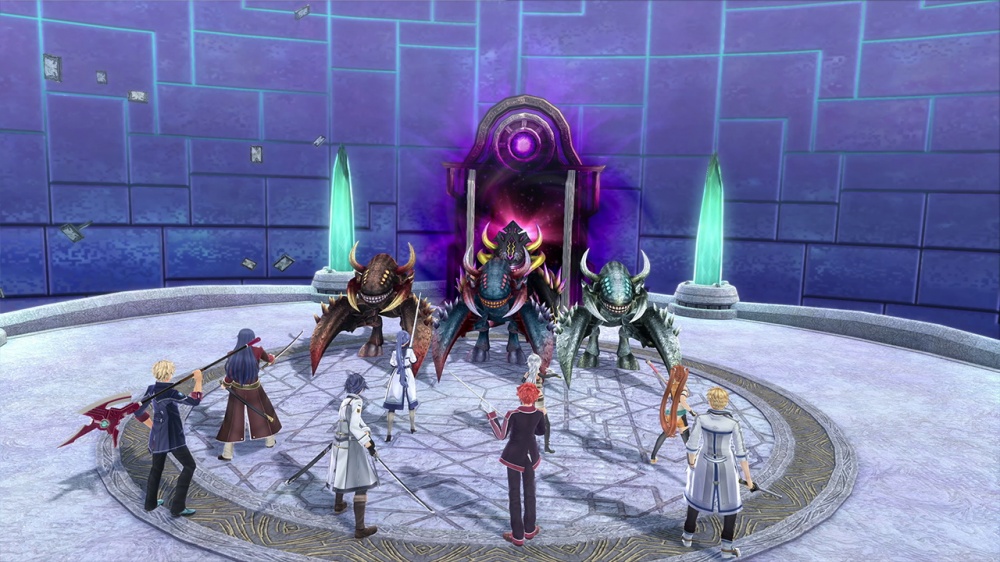 Is Trails into Reverie a conclusion to Cold Steel? Is it a conclusion to Crossbell? Yes, and yes. Newcomers will want to stay well away from this one until they do their homework, but series fans will probably find this to be a refreshing chapter after the too-long Cold Steel saga, and a useful loose-ends tie-up before moving into the next major story arc. Some framerate dips and a few clear bugs that I expect NIS America to resolve soon dampen the fun a little, but overall this is another solid entry in the series and a nice bounce back from Trails of Cold Steel IV.
SwitchArcade Score: 4/5
New Releases
LISA: The Painful – Definitive Edition ($19.99)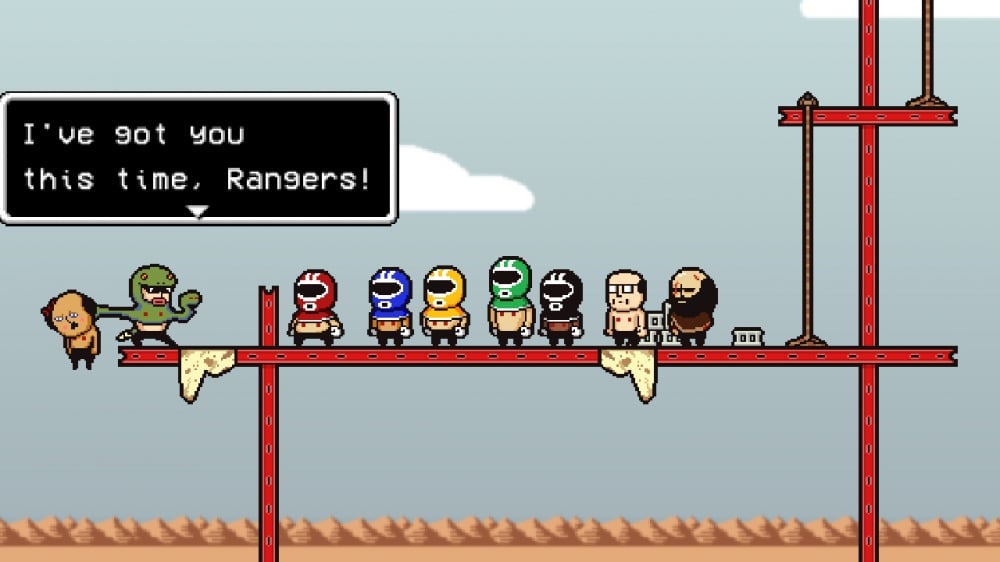 This is a very well-regarded side-scrolling indie RPG making its way over from PC to the Switch. It follows the journey of a broken man exploring a post-apocalyptic wasteland, and it's a very harsh world indeed. The tone of the game is humorous, but it's that cruel and bleak type of humor that may not work for everyone. I'll be doing a full review of this one soon.
LISA: The Joyful – Definitive Edition ($9.99)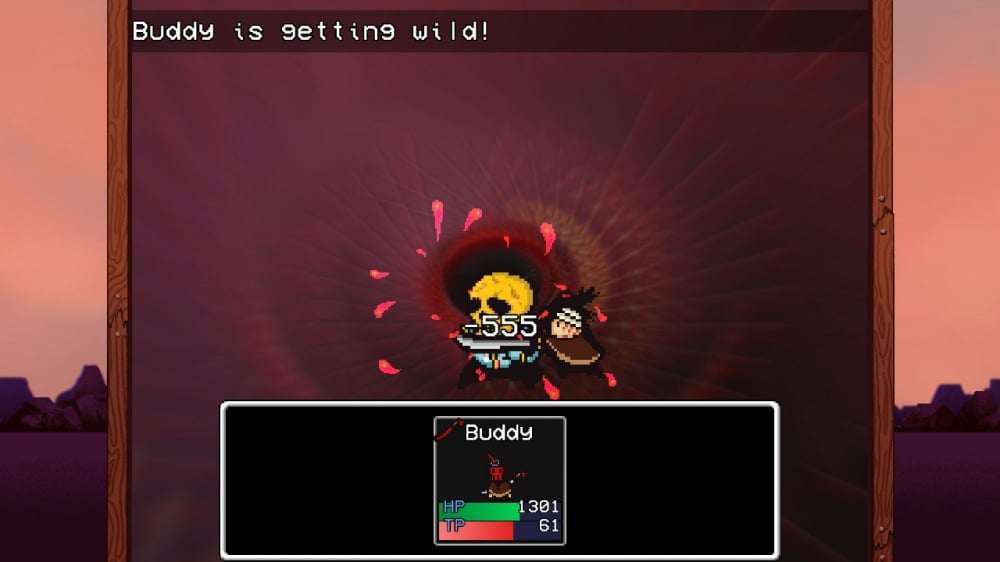 This is the conclusion to the LISA story, and it was delivered as DLC for The Painful over on PC. Hence why it's cheaper, I suppose. You definitely shouldn't start with this one. Play The Painful first, and if you want more, here's The Joyful. I'll be doing a review of this together with The Painful.
Madshot ($19.99)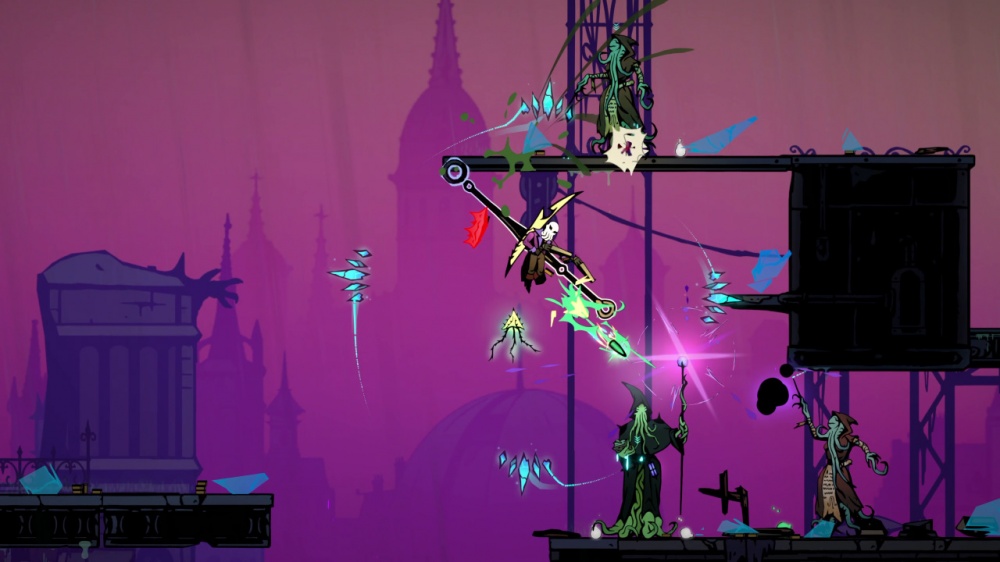 Oh, Cthulhu. You don't see him in a lot of games these days. Anyway, this is sort of a run-and-gun roguelite platformer, and I'm extremely amused by a typo in the description that implies you have the ability to 'doge'. Wow. Much funny. Look, if they can refer to Cthulhu I can also make an outdated reference. All that being said, this is pretty solid. It's not doing anything to break the mold of the genre, but if you're inclined towards this type of game you'll probably have a good time with it.
REMEDIUM: Sentinels ($4.99)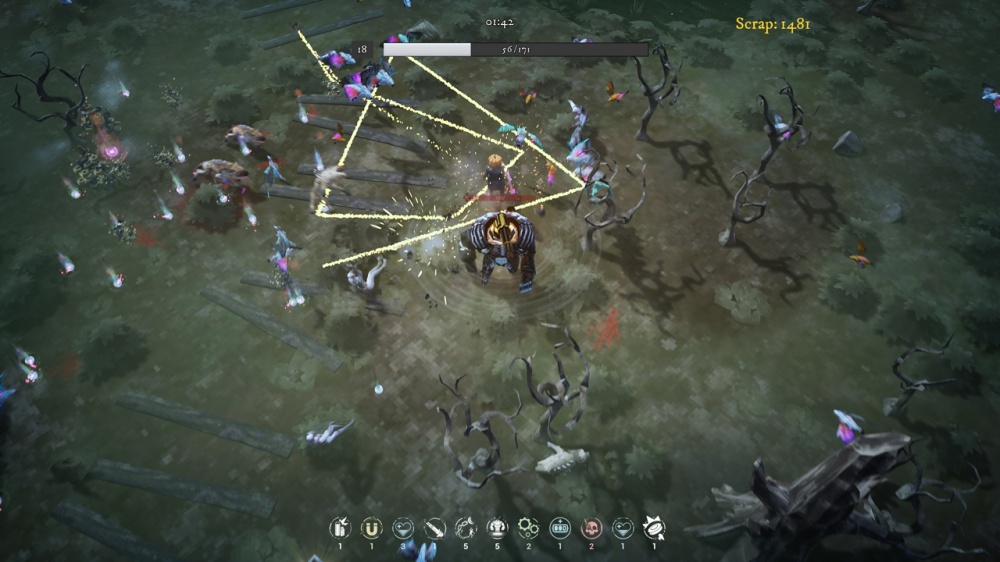 Another Vampire Survivors game trying to squeak in the door before the real thing arrives. As that kind of thing goes, it seems fine. I'd hold out for the real thing unless you like the theme of this one.
The Bin Bunch
The designated area for games that aren't worthy of individual descriptions, largely down to an incredibly low level of quality. Toss all of them in the bin garbage where they belong!
Moto Racer Simulator GT Games ($9.99)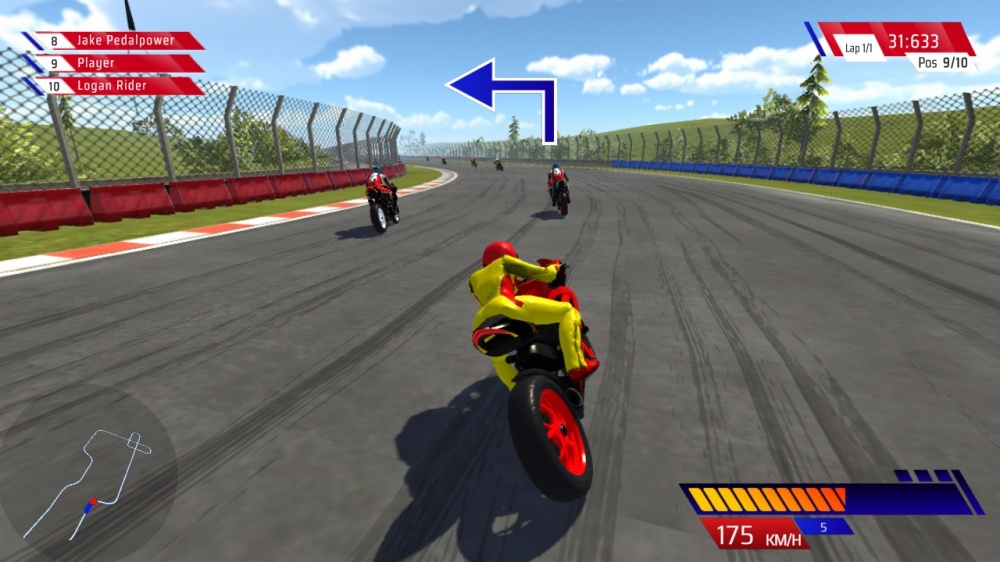 BLEED: Arcade Arena Shooter ($9.99)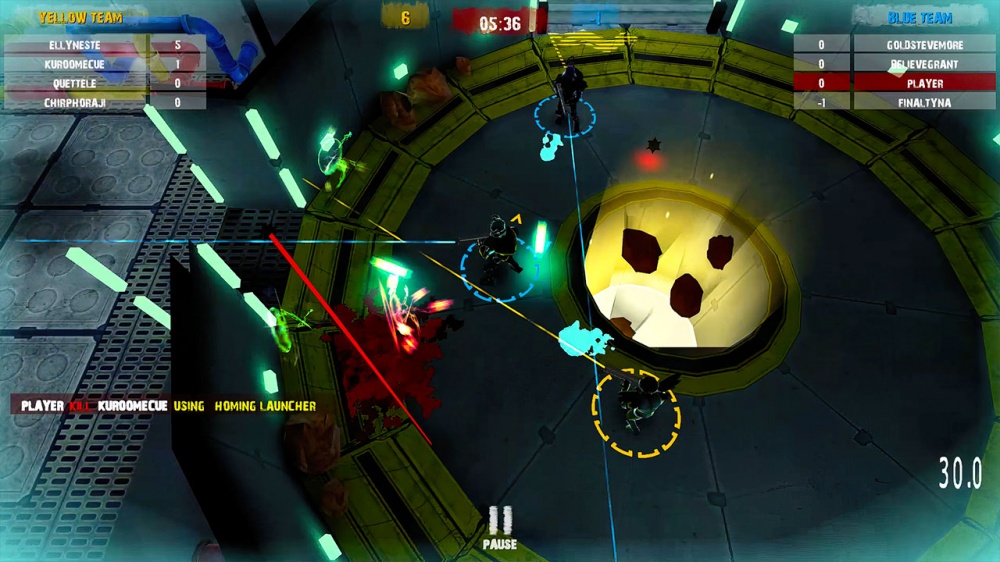 Wood Cube Block: Classic Casual Puzzle ($9.99)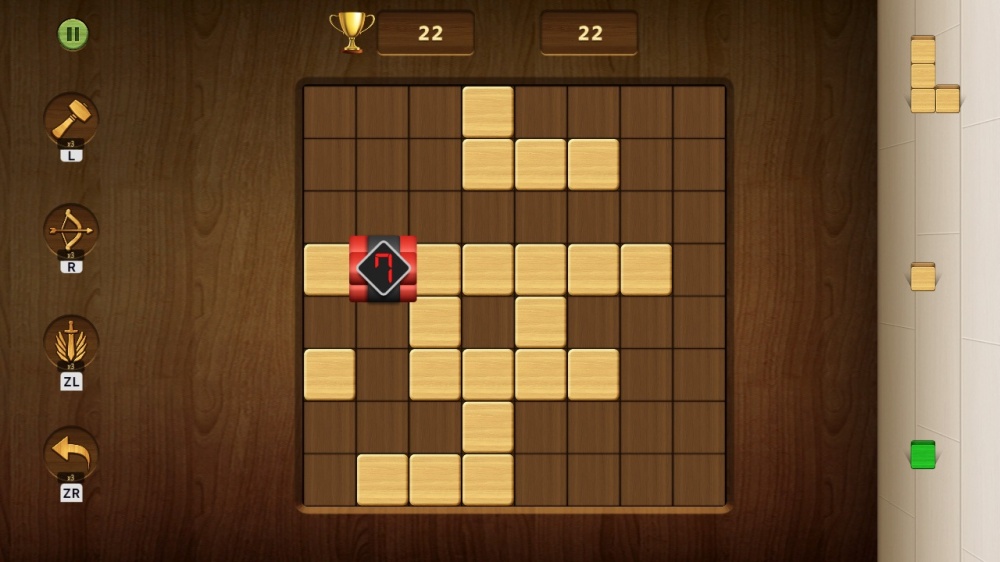 Sales
(North American eShop, US Prices)
Hm. Nothing is jumping out at me in that inbox, though I will always recommend Sorcery! and beat-em-up fans should enjoy Mayhem Brawler. In the outbox, I guess The Oregon Trail? Really not a banner list of sales here in either section, but do check both to see if anything strikes your fancy.
Select New Games on Sale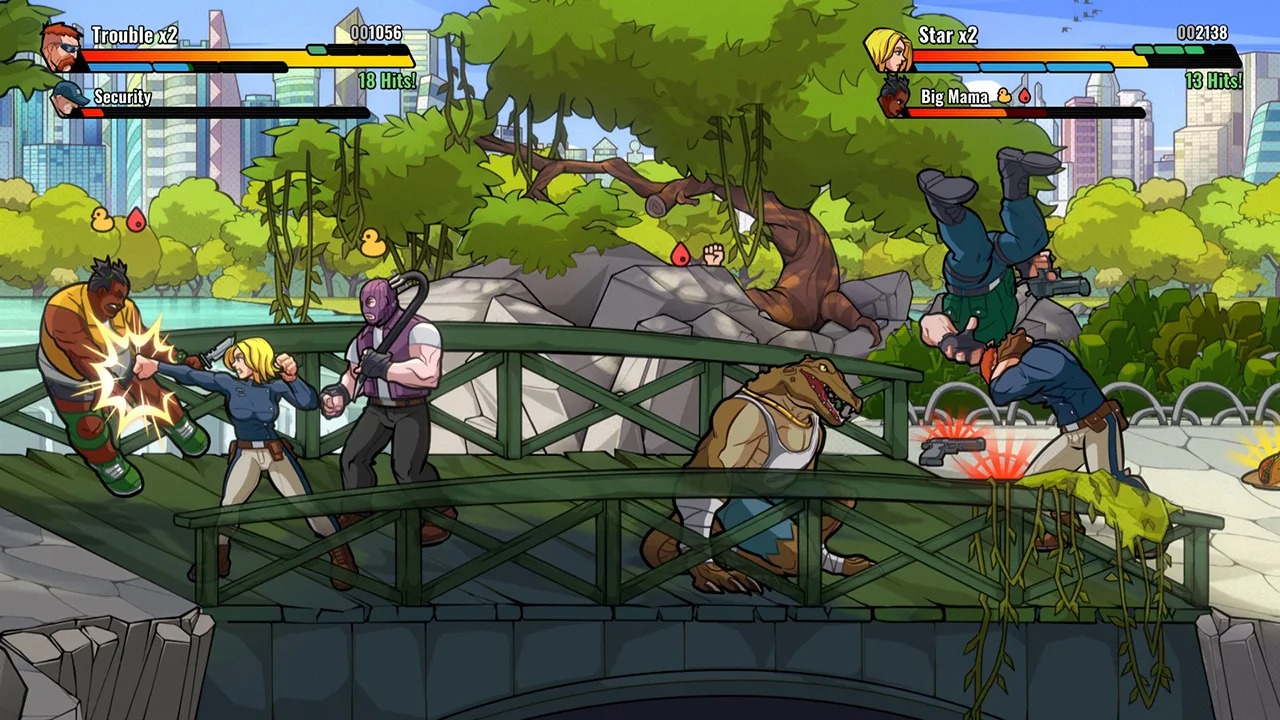 Mayhem Brawler ($9.99 from $19.99 until 7/24)
Doughlings: Arcade ($1.99 from $6.99 until 7/24)
Doughlings: Invasion ($1.99 from $9.99 until 7/24)
The Dark Pictures Anthology: MoM ($14.99 from $19.99 until 7/24)
Sunshine Shuffle ($8.99 from $9.99 until 7/25)
Steamroll: Rustless Edition ($1.99 from $9.99 until 7/31)
First Time in Rome ($5.99 from $11.99 until 8/1)
Chronicles of Albian: TMC ($7.19 from $11.99 until 8/1)
Montgomery Fox & TRoVD ($7.49 from $14.99 until 8/1)
Montgomery Fox & TCotDN ($7.49 from $14.99 until 8/1)
Montgomery Fox & TCotMB ($7.49 from $14.99 until 8/1)
Finding America: The Heartland ($4.99 from $9.99 until 8/1)
Match Ventures ($5.99 from $11.99 until 8/1)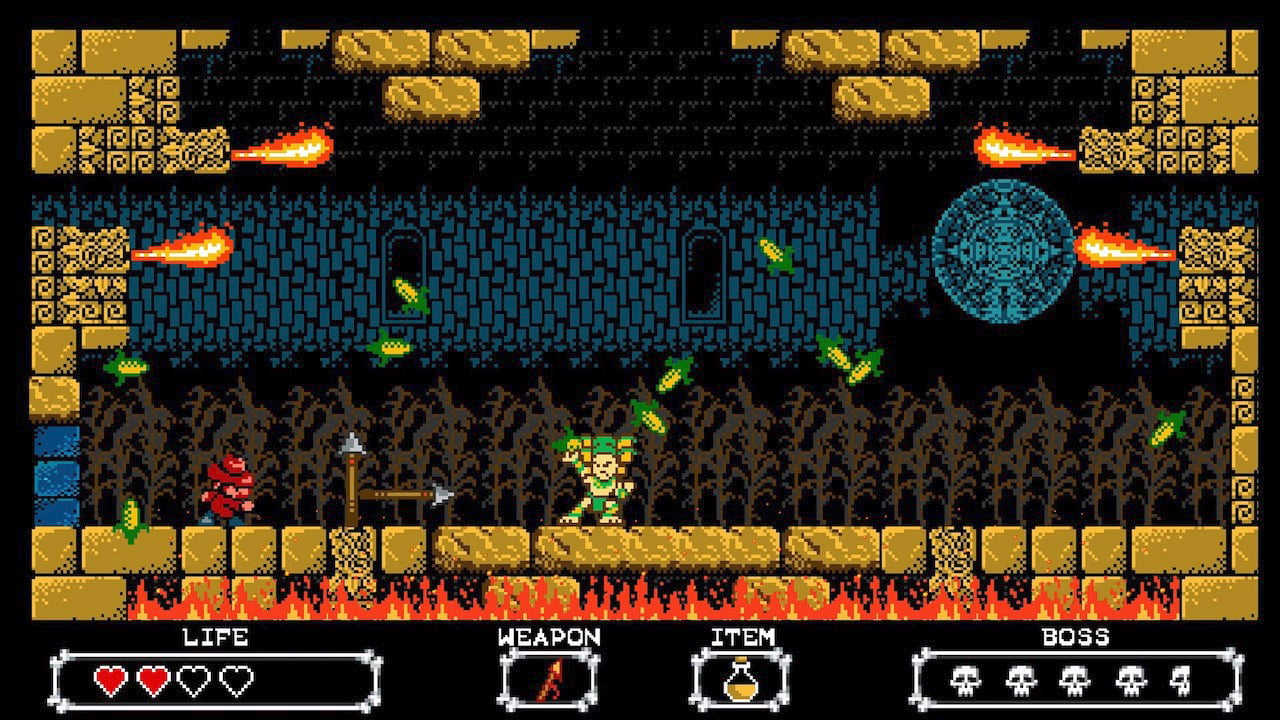 Sydney Hunter & the Curse of the Mayan ($4.99 from $9.99 until 8/1)
First Time in Paris ($2.49 from $9.99 until 8/1)
Ki11er Clutter ($1.99 from $9.99 until 8/1)
Clutter 12: It's About Time ($7.49 from $14.99 until 8/1)
Puzzle Vacations Ireland ($5.99 from $11.99 until 8/1)
Faircroft's Antiques: TML ($2.49 from $9.99 until 8/1)
I Love Finding More Pups ($2.49 from $9.99 until 8/1)
I Love Finding Birds ($11.24 from $14.99 until 8/1)
Octo Curse ($7.49 from $9.99 until 8/1)
Steve Jackson's Sorcery! ($12.49 from $24.99 until 8/7)
Inner Voices ($2.39 from $7.99 until 8/7)
Sales Ending Tomorrow, Wednesday, July 19th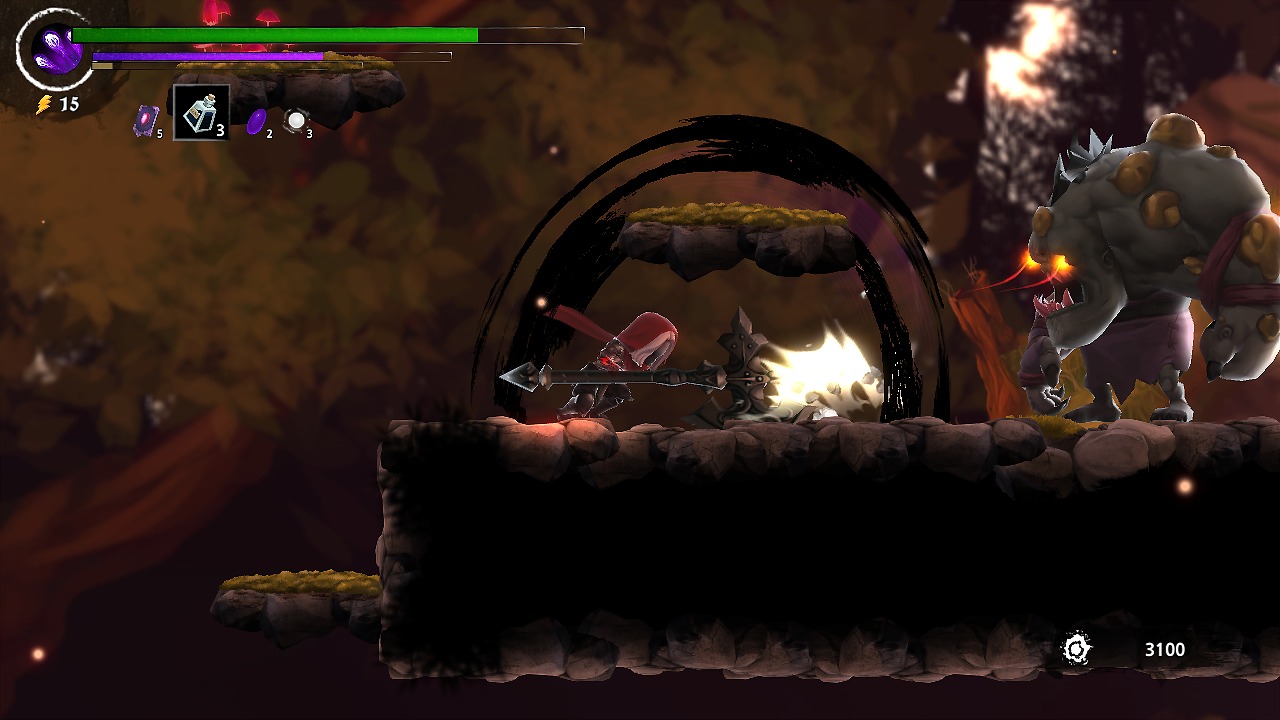 3000th Duel ($4.49 from $14.99 until 7/19)
Cake Bash ($9.99 from $19.99 until 7/19)
Chasm: The Rift ($13.39 from $19.99 until 7/19)
Cloud Gardens ($7.99 from $17.99 until 7/19)
Get Packed: Couch Chaos ($4.99 from $14.99 until 7/19)
Here Be Dragons ($4.49 from $17.99 until 7/19)
Horror Tales: The Wine ($2.99 from $14.99 until 7/19)
Jurassic World Aftermath Collection ($17.99 from $29.99 until 7/19)
PHOGS! ($12.50 from $24.99 until 7/19)
Sublevel Zero Redux ($2.99 from $14.99 until 7/19)
The Oregon Trail ($14.99 from $29.99 until 7/19)
The Ramp ($1.99 from $5.99 until 7/19)
That's all for today, friends. I'll be back tomorrow with more new releases, more sales, perhaps some news, and maybe a review if I am feeling frisky. I hope you all have a terrific Tuesday, and as always, thanks for reading!