Hello gentle readers, and welcome to the SwitchArcade Round-Up for July 20th, 2023. It's a Thursday, and it's a very spicy one at that. Almost thirty new releases to look at today, and we've got summaries of the bulk of them for you to enjoy. The headliners are Nobunaga's Ambition: Awakening and Might & Magic – Clash of Heroes: Definitive Edition, but there is a lot here to cover a wide array of tastes. After that, we look at the new and expiring sales of the day. That's pretty much it, but believe me when I say that it's plenty. Let's go!
New Releases
Nobunaga's Ambition: Awakening ($59.99)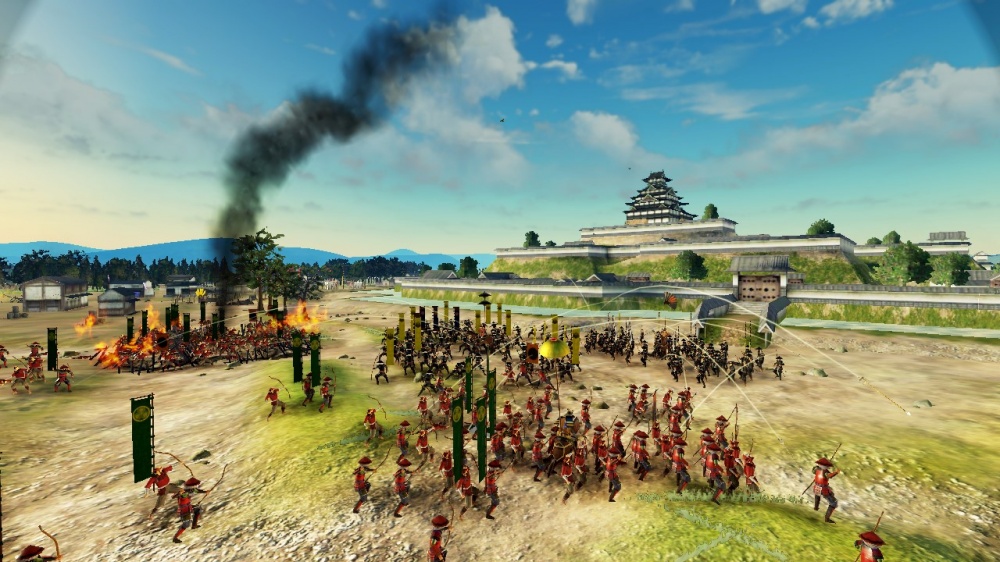 Apparently, it's the 40th anniversary of this series. Impressive! These days the Koei side of Koei Tecmo is probably best known for the Warriors games, which are action-packed takes on massive battles. But before Warriors, Koei was arguably best known for its wildly deep turn-based strategy games, and Nobunaga's Ambition was one of the best. This modern take doesn't just rest on its laurels, either. It features more than two thousand officers, a wide array of systems to master, and a new Dominion feature that allows you to divide up your territory and put it under the control of your retainers. I'll have a review of this one soon, but I think most people will be able to easily decide if this is their kind of thing or not. And if it is your flavor of choice, I think you'll be satisfied with what this offers.
Might & Magic – Clash of Heroes: Definitive Edition ($17.99)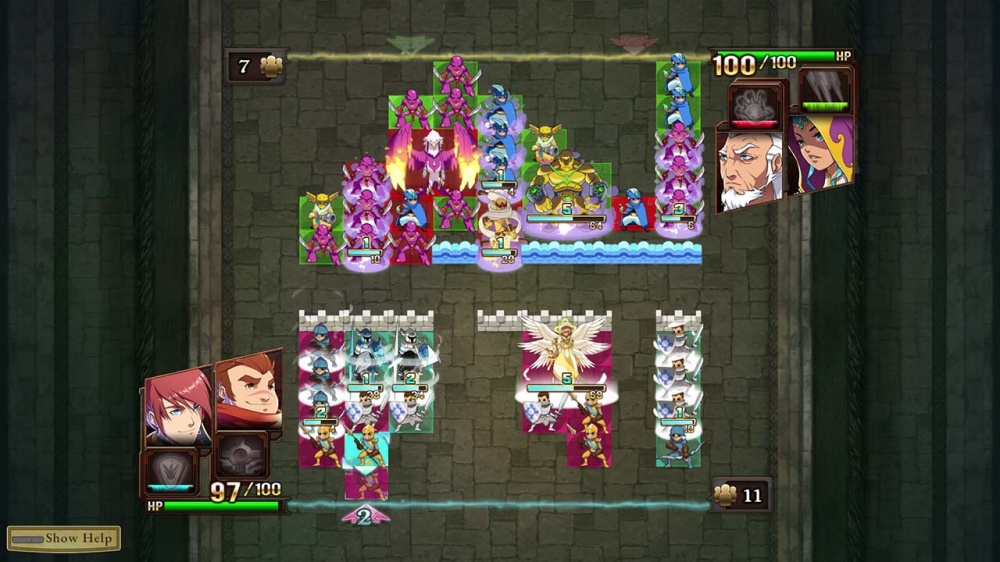 This has been a great year for games that never should disappeared making a comeback. Clash of Heroes is a unique mix of puzzle game and tactical RPG, and it's a perfect fit for a platform like the Switch. In addition to a lot of touch-ups to the presentation, this Definitive Edition includes the I Am the Boss DLC and an all-new multiplayer boss. You can play with one other person in local multiplayer, or hop online for games with up to four players. I'll be doing a review of this one as well, in case you need more details before buying.
Arcade Archives King & Balloon ($7.99)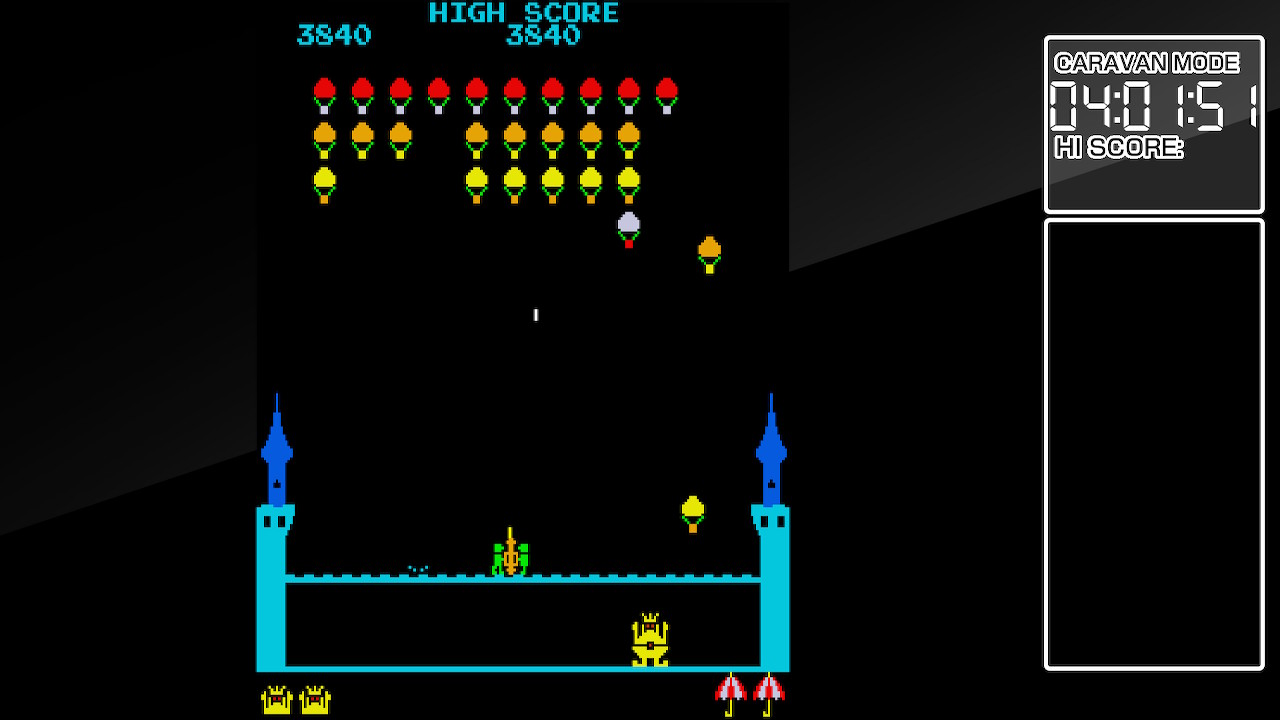 We're heading back into the early years of Namco for this one. 1980's King & Balloon was built on the Galaxian hardware, and you can tell. It's a fixed-screen shooter where you're using a cannon to blast away a fleet of balloons. If a balloon touches the ground, it will pick up the king and try to float away with him. Pop the balloon and the king will fall back to the ground. If you lose the king, you lose a life. An amusing game, particularly for those with an affection for early shooters, but hardly essential.
Cross Tails ($29.99)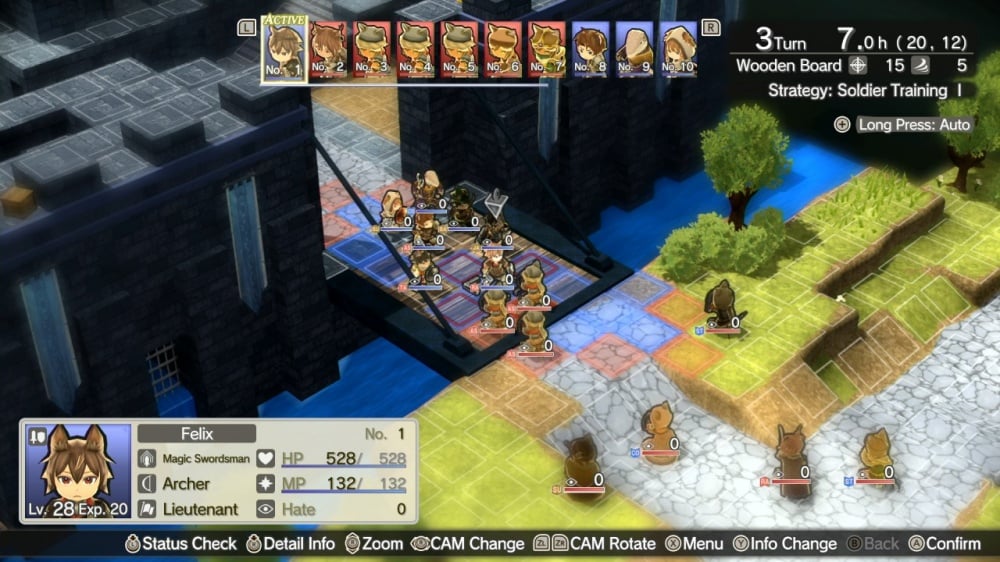 KEMCO takes the field together with Rideon Japan (developers of the Mercenaries Saga series) for this turn-based tactical RPG. Rideon certainly has experience in this era, and this game seems to have had quite a while to cook relative to some other KEMCO releases. You can play both sides of this particular conflict, and you'll want to do so in order to get the full story. So what is the story? Cats and dogs trying to live together. Unfortunately there is some bad blood between them and it doesn't take long for the sparks to become the flames of war. I'm going to do it: this is Fur-cenaries Saga. I hope to have a review of this one for you, but we'll see how it goes.
Oaken ($19.99)
This is a turn-based tactical roguelike that is set on a hexagon grid, which is how you know it's a proper game. Or so I've been told, anyway. Why yes, it does have a deck management system. How did you know? Travel the world, battle your foes, have interesting encounters, and build your hero the way you want. I haven't had the chance to play this yet, but I'm rather intrigued by it.
Doomsday Hunters ($17.99)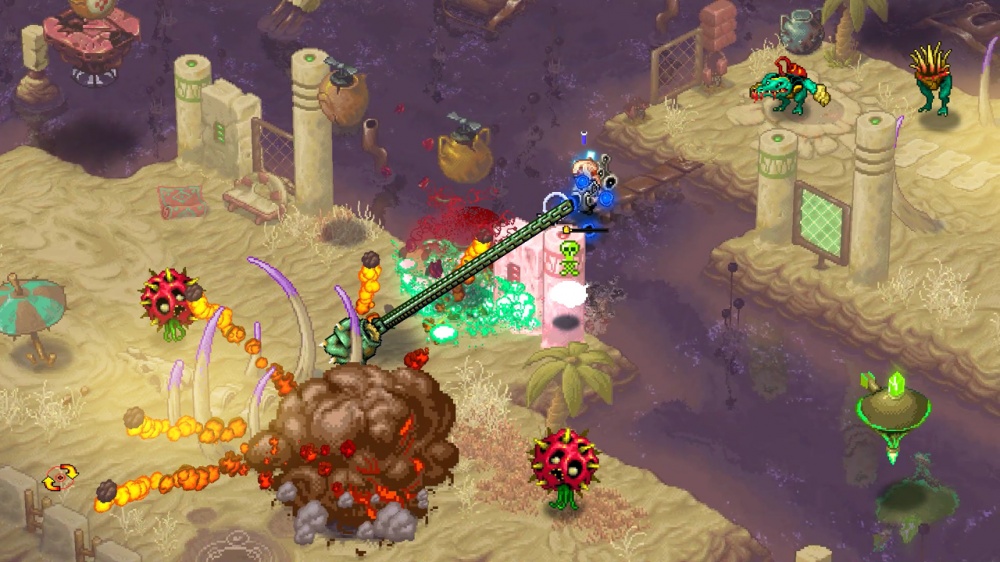 Filling our roguelite twin-stick shooter quota for the day is Doomsday Hunters. It's a relatively straight take on the concept, with more than one hundred and sixty enemies, twenty bosses, more than twelve hundred items, and plenty of action. It seems to have its fans over on Steam, and given the whole twin-stick shooter genre has slowed down a bit of late on Switch, it may well find an eager audience here as well.
Sailing Era ($24.99)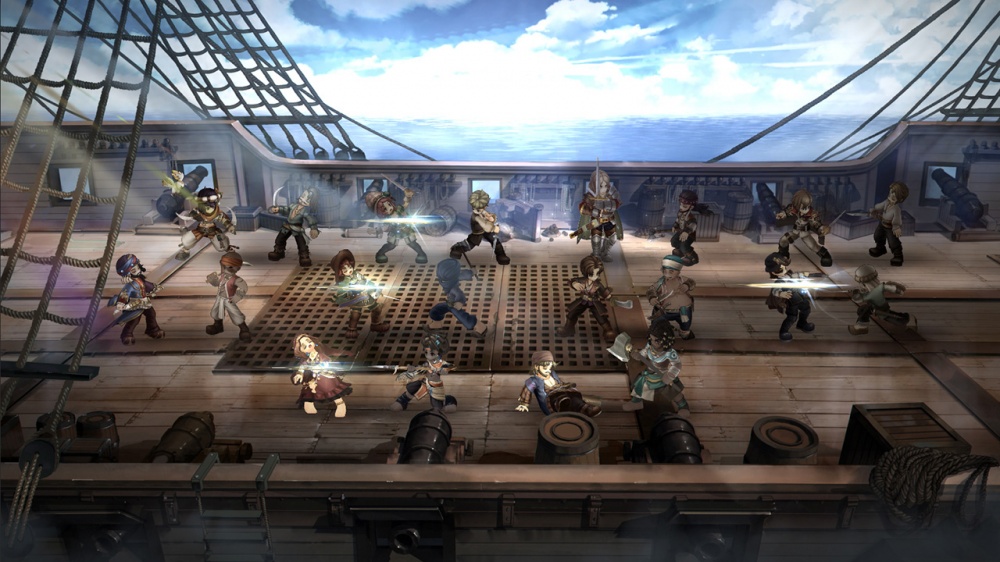 Lots of strategy games today. This seems like it's heavily inspired by the classic Sid Meier's Pirates, offering a wide variety of gameplay systems to try to replicate the life of a young navigator in the golden age of sailing. Travel the seas, deal with the weather, explore ports, customize your ship, battle pirates, and more. I wish I could tell you that it nailed it, because we could use more Pirates-like games on the platform. Unfortunately, it's just not very good. It has a nice presentation, but it doesn't play well. Add a questionable localization on top, a very bad thing in a game this dense in text, and you've got something I would only approach with caution.
Masquerade Kiss ($34.99)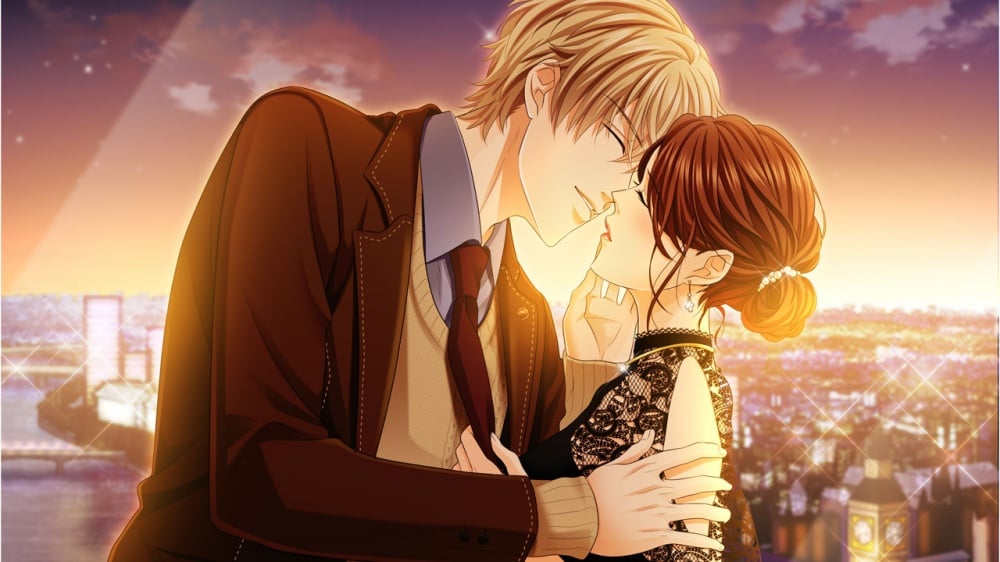 A visual novel where you play as an agent whose job is taking down the most corrupt men in the world. But even the most impressive of agents is apparently powerless in the face of hunky dudes. There will probably be smooching, friends. This one comes from Voltage, and that's one publisher that knows how to please its crowd. I feel like it prices this stuff a touch high, but the games are clearly selling.
Armored Lab Force Vulvehicles ($9.99)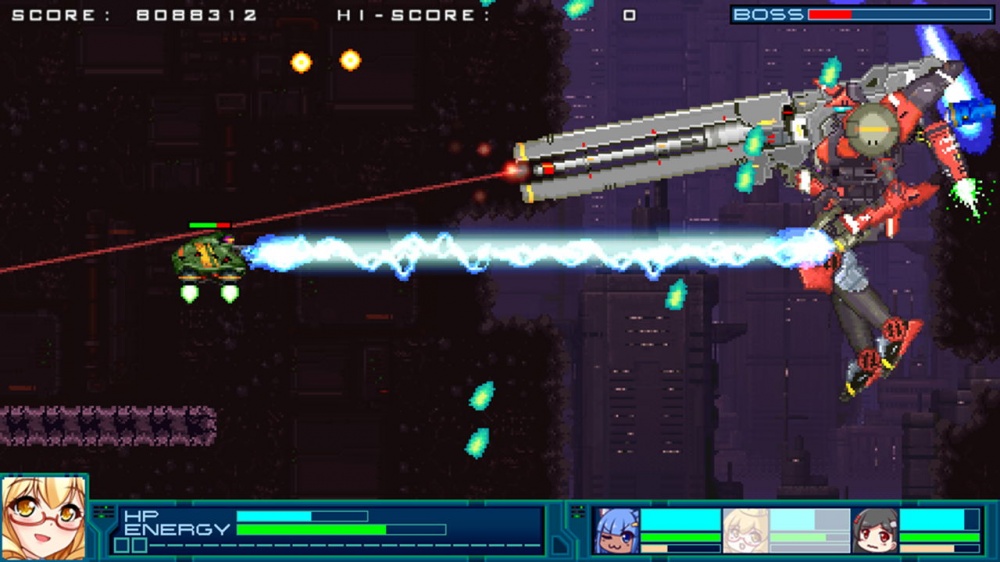 This one comes from the developer behind Gigantic Army, Satazius Next, Wolflame, and so on. It seems like another homage to the Assault Suits series to me, but it has enough tricks and quirks of its own to avoid being a clone. The main gimmick here is that you can destroy basically everything in the environment. The twelve different tanks you can choose from are all able to fly around, which is also pretty neat. I'd say that if you liked any of the other titles from Astro Port, you should at least consider this.
The Kitty in the Spaceship ($9.99)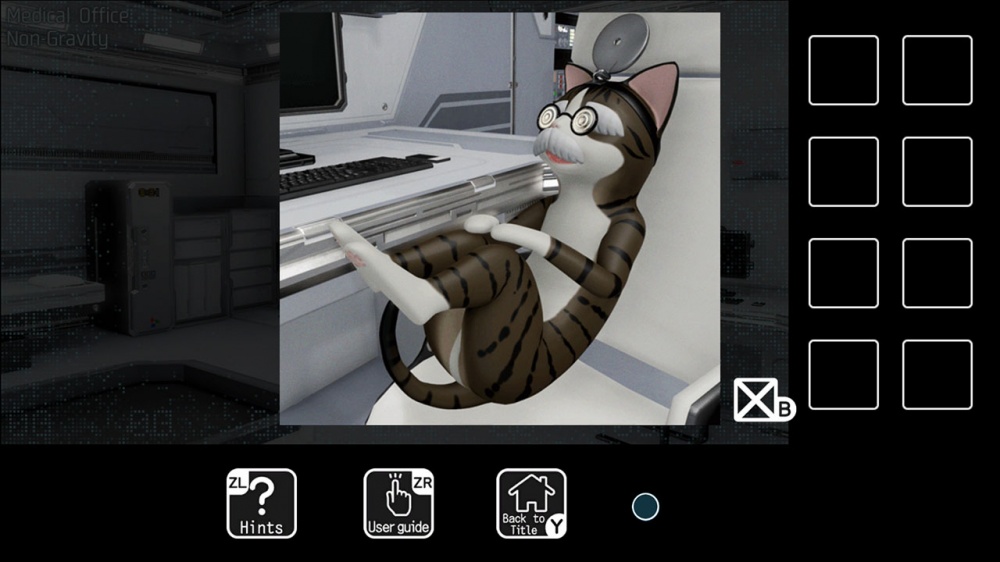 Here's another escape room adventure featuring cats in a weird location. This time, it's a spaceship. Well, okay. Despite the quirky premise this is just about as normal a take on the genre as possible, for better or worse. Maybe it's what you're in the mood for today.
Frank and Drake ($24.99)
A somewhat unique adventure game due to the nature of its two protagonists. Frank and Drake live in the same space but never actually see each other. They have to communicate by leaving notes around the apartment they both live in. Explore the world, solve puzzles, and see if you can uncover the mysteries behind the pair of unlikely heroes. Neither one can find the truth without the other. There are plenty of choices to make along the way, so you'll likely have to replay the game to see everything. The visuals use rotoscoping, which is always a striking look.
Wathitdew Record Game Studio Battlefield ($9.99)
What a curious little thing this is. Characters from this developer's other games come together to battle each other. Not in real-time combat, mind you. Turn-based RPG combat. If I had to reach for any comparison, maybe Pokemon Stadium? I guess if you loved this developer's other games you might enjoy this, but it seems a bit thin to me despite there being a solid effort to add a lot of things to do. Well, your call.
NightmareScape ($19.99)
It's one of those horror adventure games. Monsters to avoid and hide from. Puzzles to solve. Deep-seated psychological issues and traumas to explore. I'm a giant coward when it comes to horror, so that's as far as I can take you on this one. That said, we can look to the game's reception on other platforms where it goes by the name In Nightmare, and it seems like it's pretty so-so.
Punch a Bunch ($14.99)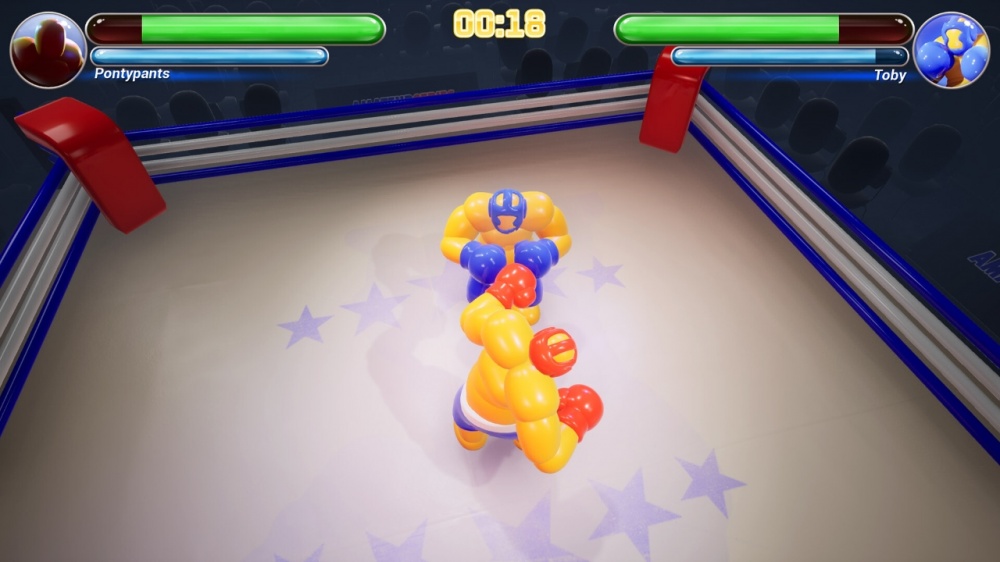 I'm always intrigued when games go out of there way to say what they're not, to the point that it overpowers saying what they actually are. Punch a Bunch would like you to know that it has no RPG-style leveling up or skill points, that it is certainly not a casual game, and also isn't a button masher. Only real cool cats can apply here. It does have unlockable items to customize your fighter with, has support for two players via local multiplayer, and has three championships for you to box your way through. I like the look of it, even if the description is a bit of a turn-off. Not like we're swimming in boxing games on Switch.
Lucy Got Problems ($7.99)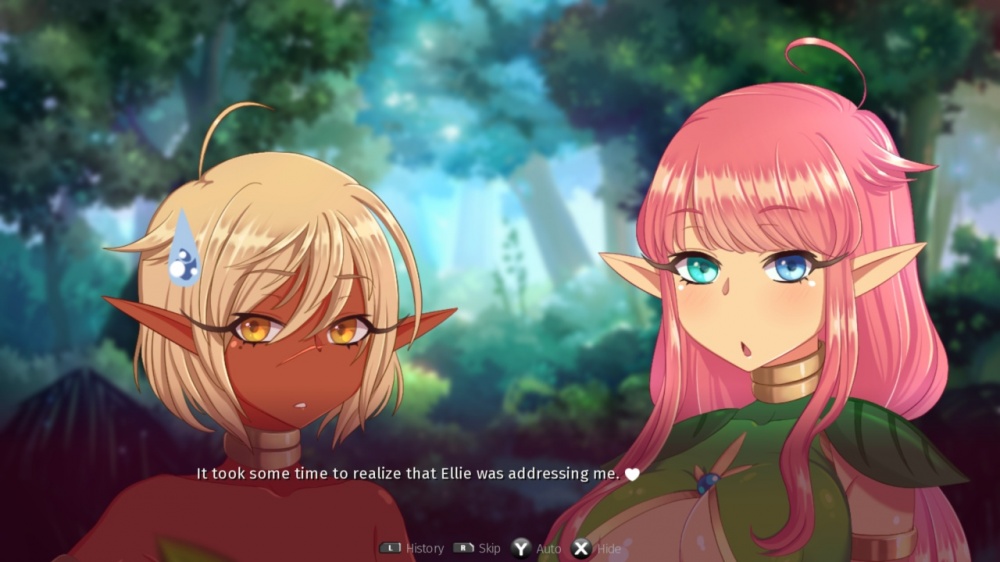 Okay, most of Gamuzumi's games have adult content on other platforms that gets cut out for the Switch releases, but this one practically screams it. Lucy is a rookie succubus who is headed undercover in the elven forest, and if she fails in her job her bosses will roast her. This is a choice-based visual novel with some secret characters to find and lots of innuendo. Can you help Lucy with her problems?
Forest Fire ($6.99)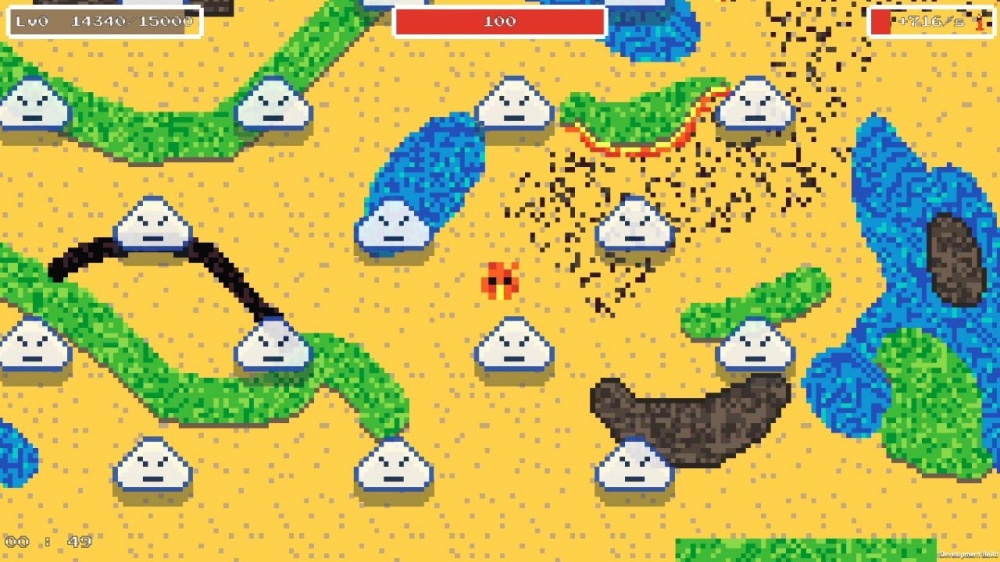 This is a roguelite action game where you play as a little flame that is trying to burn as much as it possibly can. Nature has tricks up its sleeve to put a stop to you, as do the humans whose homes you're toasting. You can earn upgrades to help you survive longer and boost your score, and there's also a selection of permanent upgrades to push you along. There are five stages in total to play, and once you've finished the main quest you can dive into the Endless Mode or the Insane Mode for some extra kicks. At first I thought this was going to be a Vampire Survivors clone, but apart from some broad points it's very much its own thing.
Omnimus ($9.99)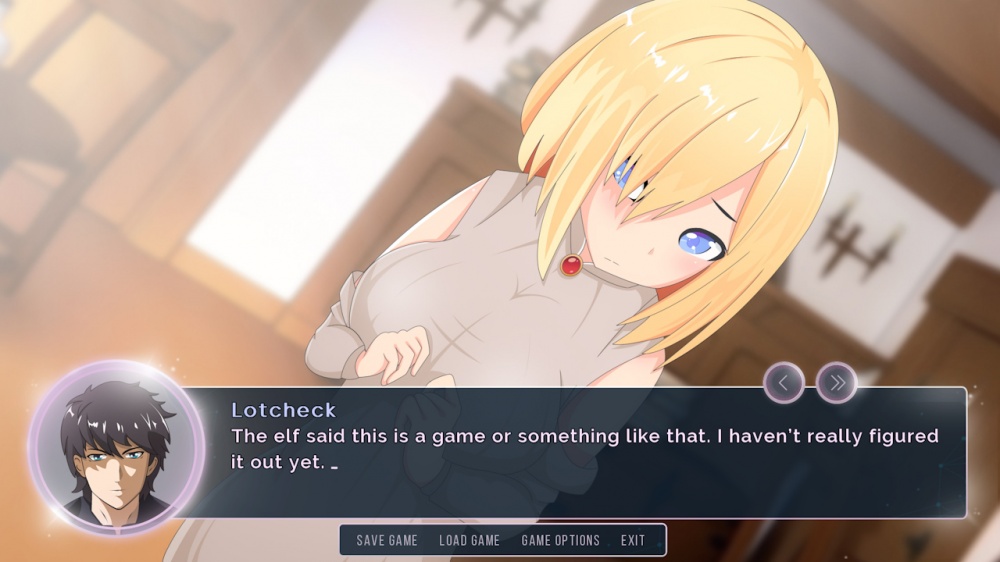 Here we have another visual novel, with this one seeing the protagonist a participant in a revolutionary new virtual reality program. It's a chance for a new life for him, but while things are initially fine he soon starts to see some cracks appearing in this supposed paradise. There are two romanceable characters in the game, and a number of endings based on the choices you make.
Aery – Heaven & Hell ($9.99)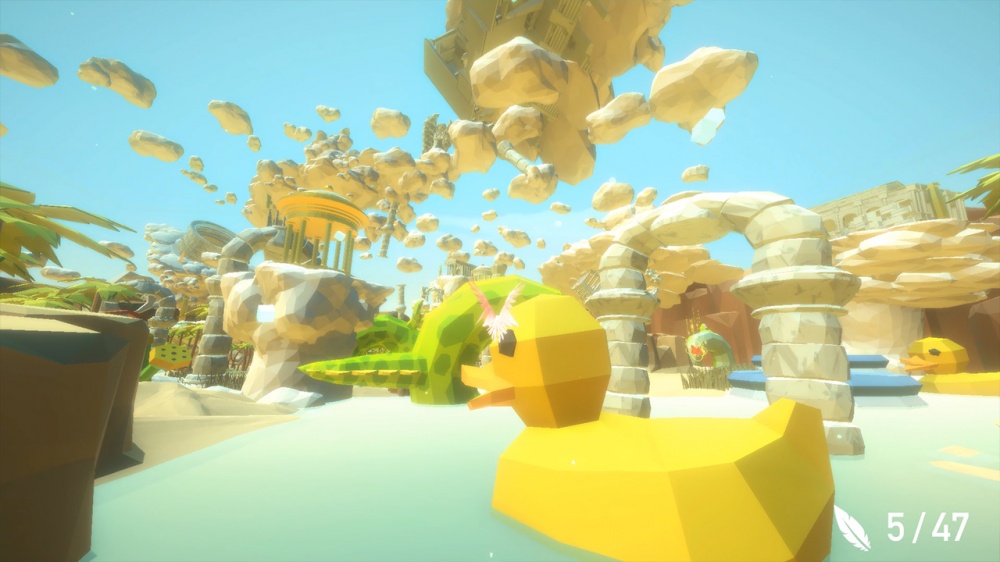 Another Aery game, and there are so many of these by now that there really isn't much more to be said about them. Fly through some interesting environments, get fed a barely sensical story packed to the brim with empty platitudes, and have a generally chill time. Someone out there wants more Aery. This is for them.
New York Mysteries: Power of Art ($6.99)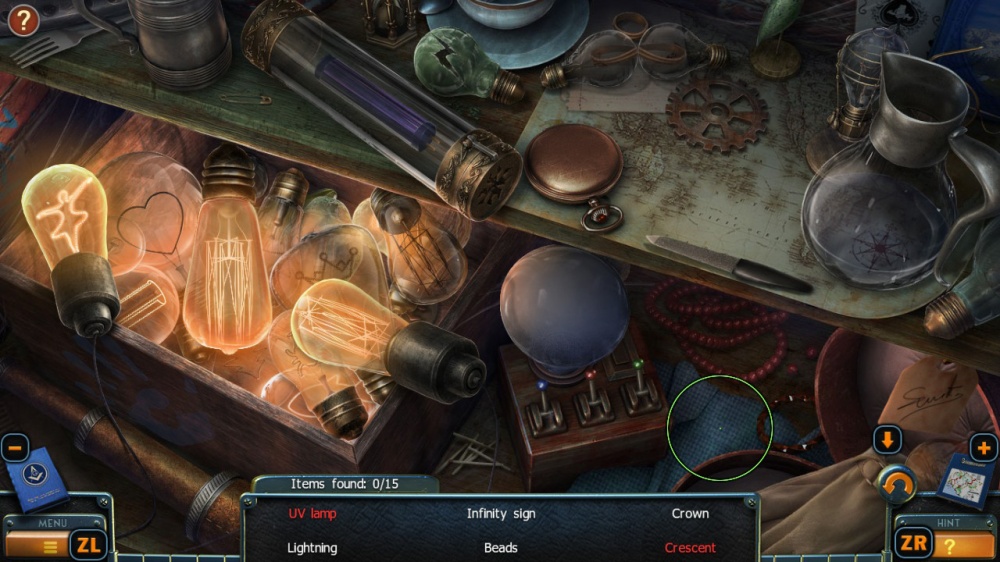 It's another hidden object game, and as previously mentioned I'm largely out of things to say about these. If you enjoyed the previous New York Mysteries games, you'll probably have a nice time with this one as well.
Witch's Pranks – Frog's Fortune ($14.99)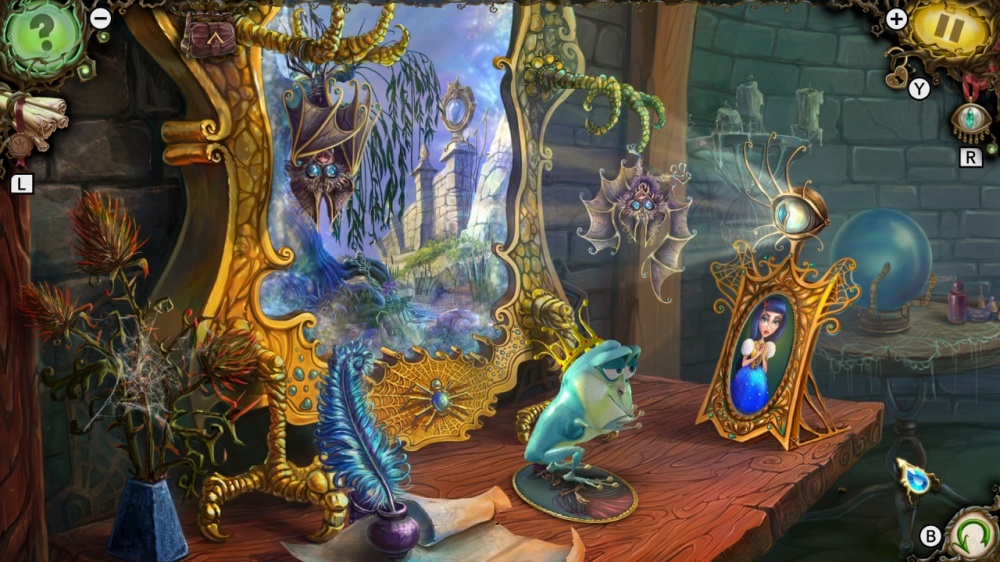 And here's one more hidden object game. It has a more comedic bent to its story, which might help it stand out a bit. Otherwise, I've got just as little to say about this one as I did about New York Mysteries.
Whispike Survivors ($2.99)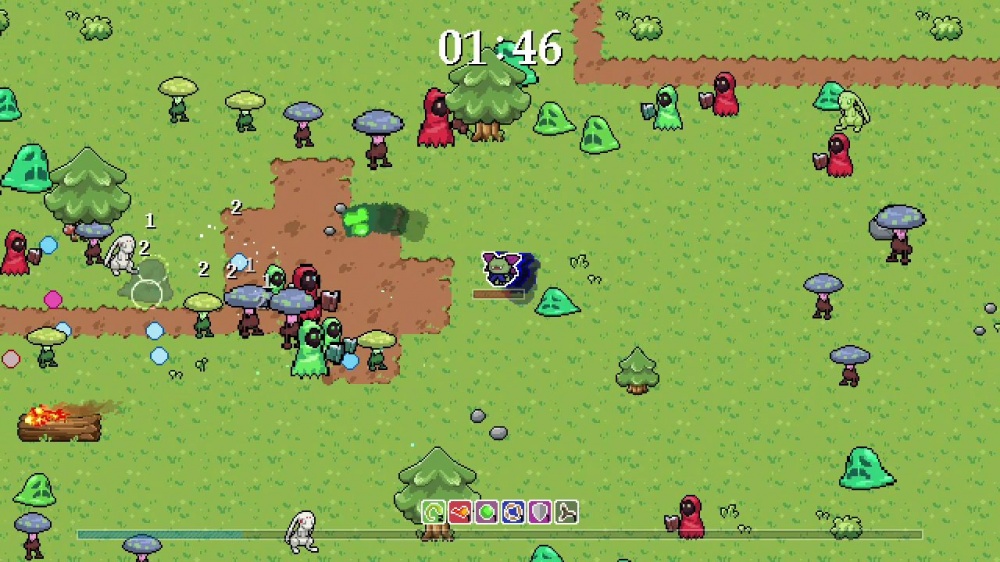 See now this is a Vampire Survivors-style game through and through. It's a spin-off of Sword of the Necromancer, and you're trying to train up a Whispike monster to make it the very strongest, which is quite challenging as it is normally the very weakest. If it dies, you can use its seed to grow a new Whispike. Those farming elements are the main thing that sets this apart from the pack. For a few bucks, you might want to take the gamble.
Takoyaki Party Survival ($2.99)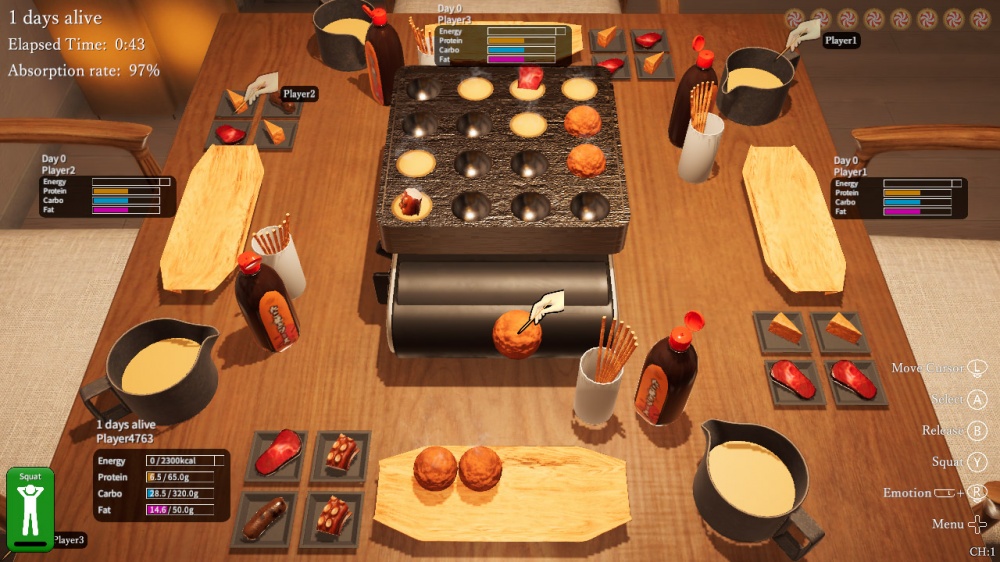 This developer does a lot of unusual games, and this is another one. The idea here is that you have to survive as long as you can on a diet consisting solely of takoyaki. You have to carefully balance the ingredients to make sure you're getting the proper nutrition, and if you eat too much you'll have to do some squats to burn some calories. Up to four people can play together online, cooking takoyaki for each other and seeing who can survive the longest. If you want something off the beaten path and only have a few bucks to spend today, I think this is your ticket.
Sweets Pusher Friends ($3.99)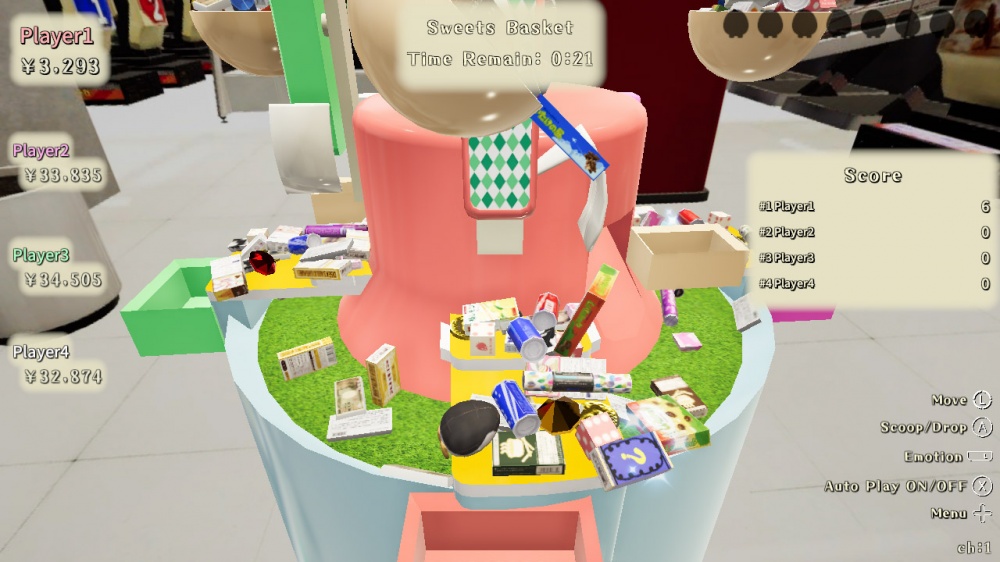 Here's a digital version of a sweets pusher, something I see a lot in Japan but never really saw back in Canada. You scoop up stuff from a rotating ring and drop it on a platform above, where the usual dozer pushes it forward regularly. Some stuff will fall off the sides, but some will fall into the hole. You get to keep whatever falls in the hole. This is probably cheaper than playing a real one, but you don't get any real candy or toys for playing so it takes away a lot of the point.
Haunted Hell House ($2.23)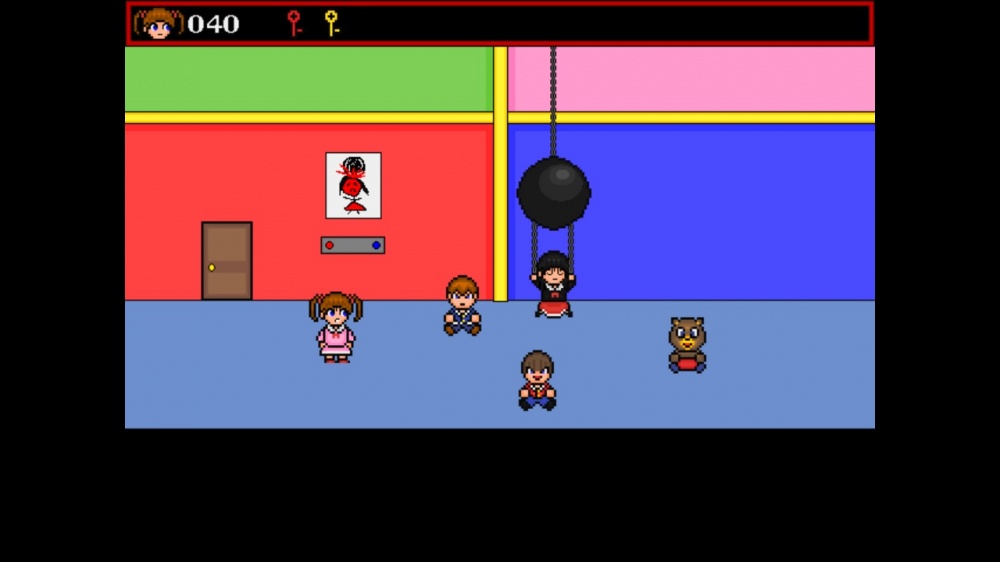 An incredibly basic horror adventure game. Some young people appear to be getting stalked by a killer clown in a spooky house. Very original premise, and I don't expect it goes anywhere interesting with it. But it is cheap, and that will be enough for some.
The Bin Bunch
Legends of the Eternal Flame ($4.99)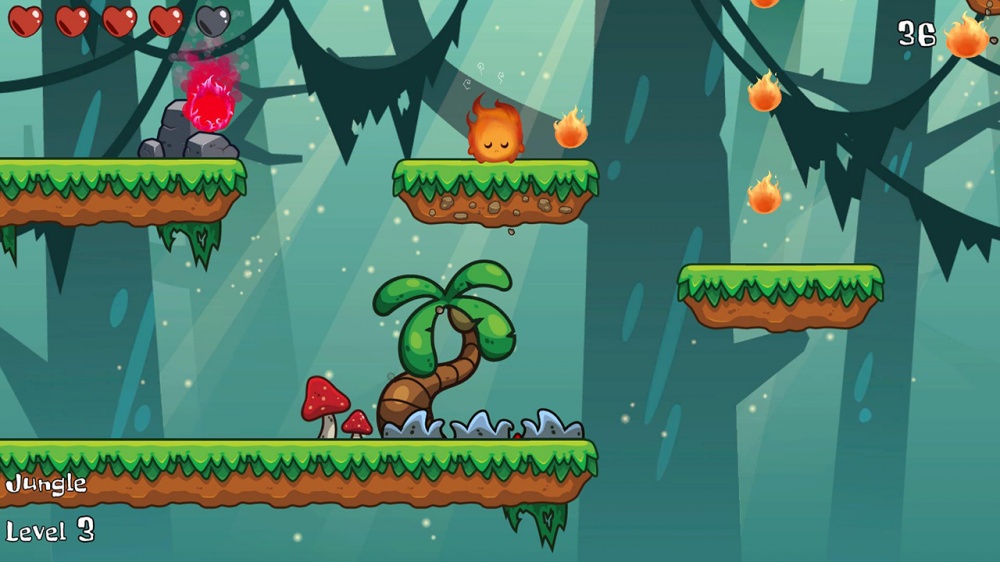 MetaDude ($1.99)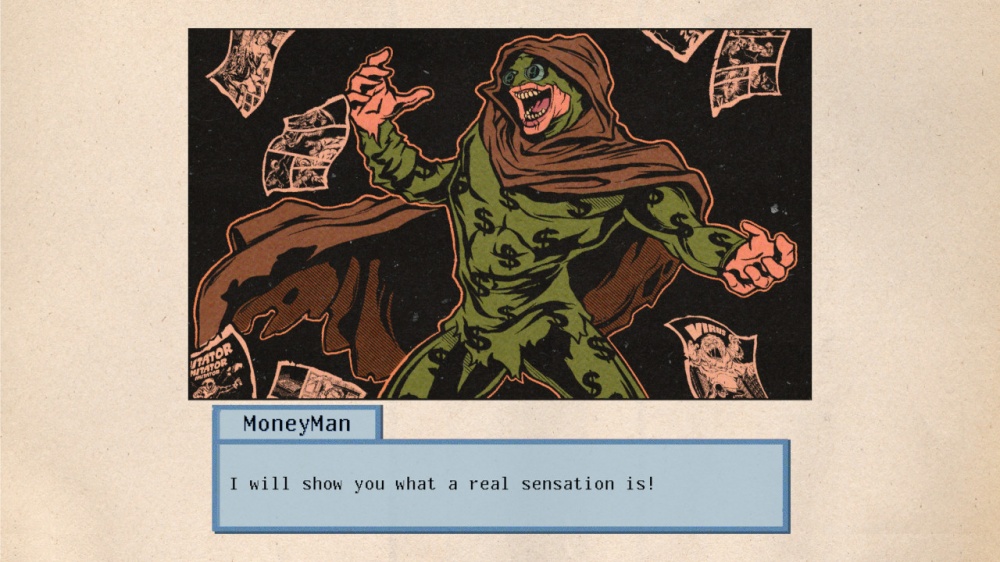 Crowded Mysteries ($3.99)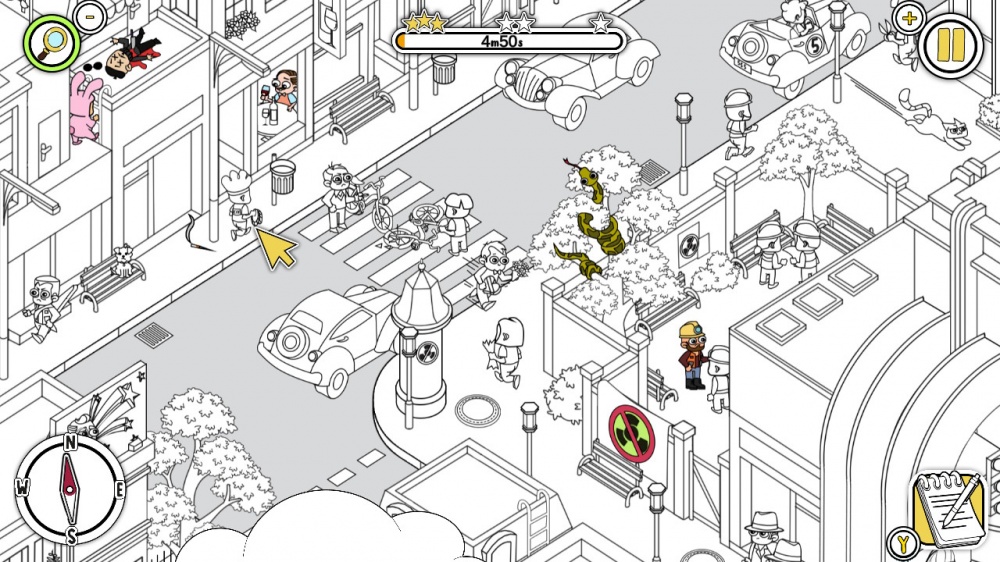 World of Machines – Tanks War Operation ($13.99)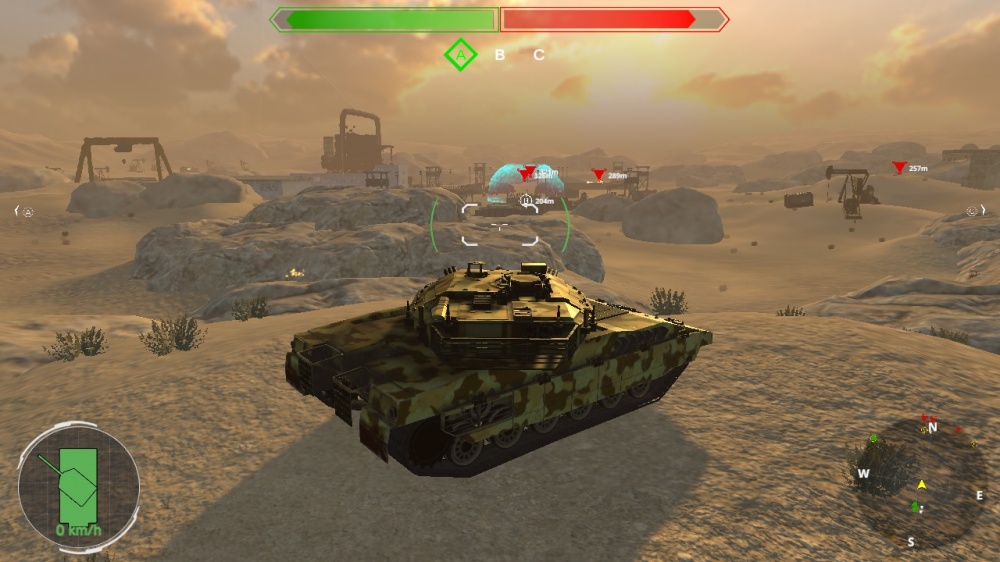 Sales
(North American eShop, US Prices)
Not a whole ton of new sales yet, but I imagine tomorrow will bring a lot more. For now, consider the likes of Eschatos, Wonder Boy Anniversary Collection, and Final Vendetta. As for the outbox, I don't see anything I feel like calling out in particular. I'll just do my usual thing and recommend that you check both lists.
Select New Games on Sale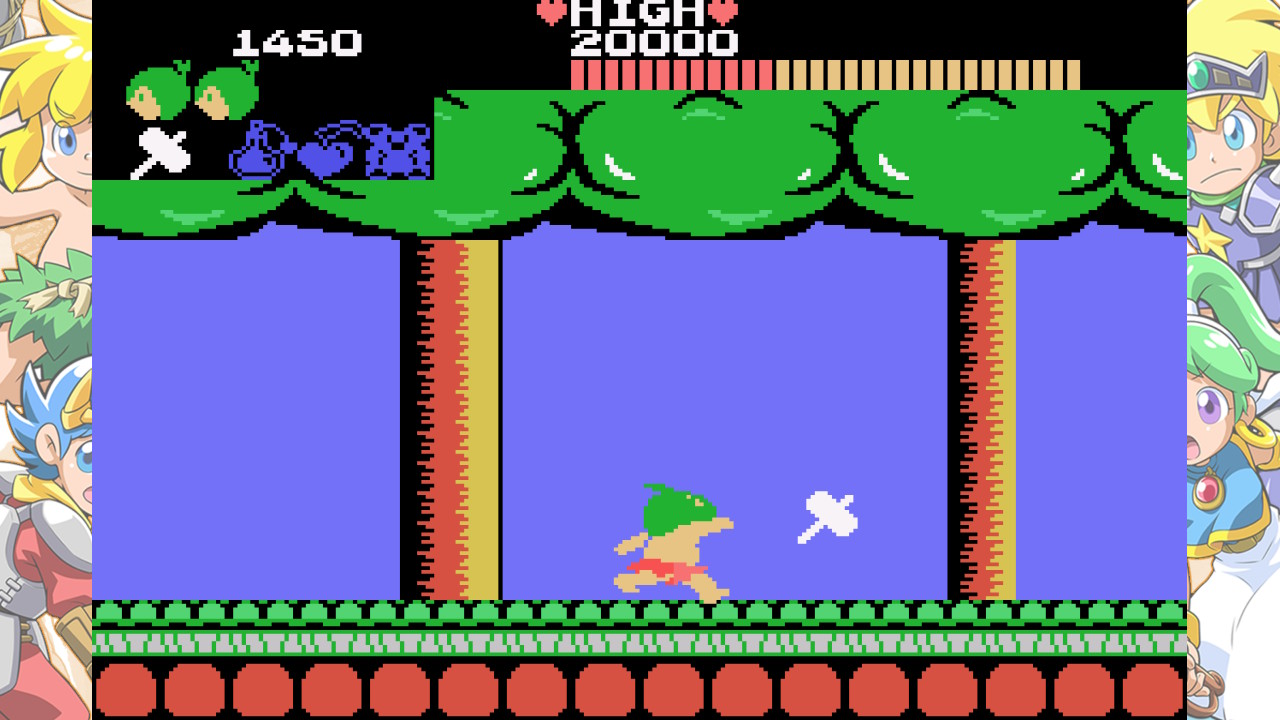 Wonder Boy Anniversary Collection ($34.99 from $49.99 until 8/3)
Eschatos ($16.19 from $26.99 until 8/3)
Real Time Battle Shogi Online ($4.99 from $9.99 until 8/3)
The Wonderful 101 Remastered ($17.99 from $39.99 until 8/3)
River City Melee Mach ($4.75 from $13.99 until 8/9)
River City Saga: Three Kingdoms ($23.99 from $29.99 until 8/9)
Double Dragon & Kunio-kun Bundle ($29.99 from $39.99 until 8/9)
Double Dragon 4 ($3.49 from $6.99 until 8/9)
Alternate Jake Hunter Daedalus ($4.79 from $39.99 until 8/9)
Worldend Syndrome ($9.99 from $39.99 until 8/9)
Chaos Code: New Sign of Catastrophe ($4.99 from $9.99 until 8/9)
Radio Hammer Station ($3.98 from $6.99 until 8/9)
Slice, Dice & Rice ($4.85 from $17.99 until 8/9)
Red's Kingdom ($2.49 from $9.99 until 8/10)
Clive 'N' Wrench ($20.99 from $29.99 until 8/10)
The Crimson Flower That Divides ($32.82 from $46.89 until 8/10)
Final Vendetta ($9.98 from $24.95 until 8/10)
Sales Ending Tomorrow, Friday, July 21st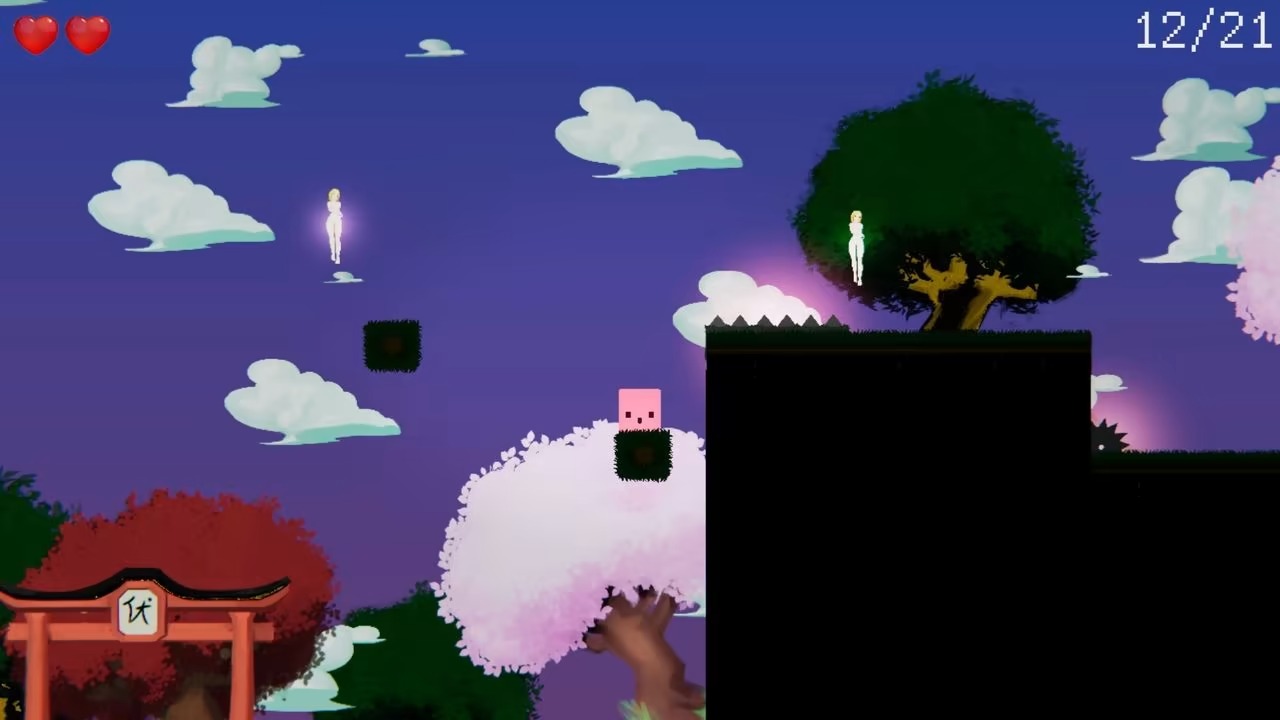 20 Ladies ($2.49 from $4.99 until 7/21)
Burrow of the Fallen Bear ($11.99 from $19.99 until 7/21)
Chippy&Noppo ($15.99 from $19.99 until 7/21)
ChronoBreach Ultra ($3.99 from $4.99 until 7/21)
Galactic Pioneer ($2.02 from $4.49 until 7/21)
Hatup ($2.99 from $4.99 until 7/21)
Plunderer's Adventures ($1.99 from $4.99 until 7/21)
Pretty Girls 2048 Strike ($4.89 from $6.99 until 7/21)
Quick Race ($3.84 from $5.49 until 7/21)
The Unexpected Quest ($3.75 from $15.00 until 7/21)
Witch on the Holy Night ($29.99 from $39.99 until 7/21)
That's all for today, friends. We'll be back tomorrow with the remaining releases of the week, most notably Pikmin 4. You can look forward to summaries of all of them, plus whatever sales and big news arrive in the next twenty-four hours. I hope you all have an excellent Thursday, and as always, thanks for reading!