Omniheroes is currently in its 2nd week of pre-registration, letting players on iOS and Android get first dibs on the heroic, casual, fantasy RPG as soon as it launches. During the pre-registration period, players can look forward to the bountiful Valkyrie's Bestowal pre-registration rewards that will give away a whopping 777 free draws at launch. To top it off, OMNIDREAM is also giving players the chance to nab $100 Amazon Cards for 99 lucky winners, and 10 units of the iPhone 14 Pro 512GB.
In case you're not familiar with the game, the first-look gameplay video should give you a pretty sweet idea of what to expect. Omniheroes combines casual and strategic gameplay with its convenient auto-battling system, fast growth, and idle rewards that you can score even when you're logged off. The gacha system boasts gorgeous characters presented in stunning designs, with high-quality character models and vibrant cutscenes that boost overall immersion. While characters have their own unique abilities as well, you can increase your bonds with them via the individual interactions available for the valkyries. Plus, you can wield powerful Valkyrie, Rune, and Faction Synergies to unleash devastating attacks during the main campaign or in the raid dungeons and roguelike modes.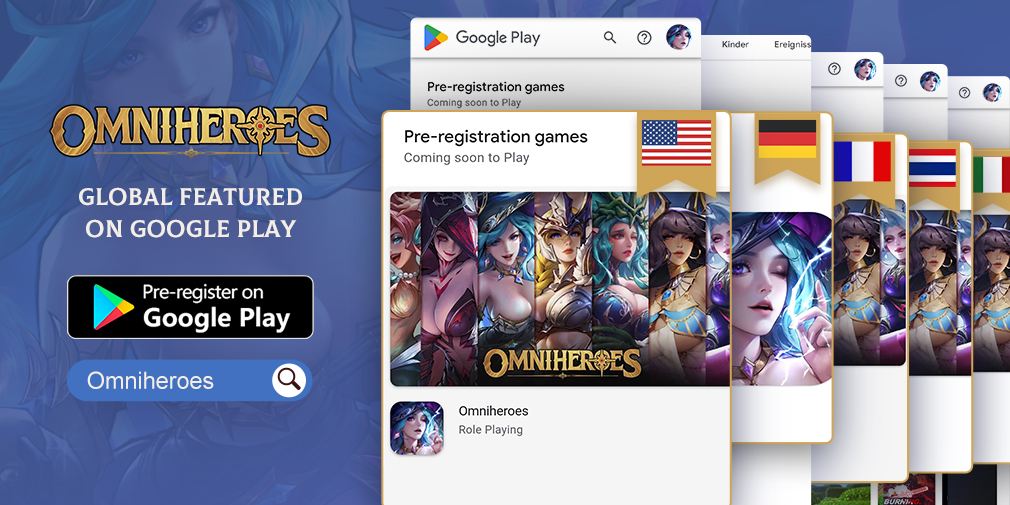 If that sounds like it's right up your alley, you can sign-up and pre-register for the Google Play-recommended title on the official website, where you can also find more info on the game, or join the community of followers on Twitter, Facebook, and Discord to stay updated on all the latest developments.
Sponsored Content
This article is sponsored content written by TouchArcade and published on behalf of OMNIDREAM to promote the pre-registration campaign for Omniheroes. For questions or comments, please email ads@toucharcade.com