Hello gentle readers, and welcome to the SwitchArcade Round-Up for June 28th, 2023. It's not a terribly busy day today, and that's a good thing because I am feeling a bit groggy from my latest vaccine shot. We've got some cool news, a couple of new releases, and the usual lists of new and outgoing sales. That's about it, because I need to go sleep this off. Let's get to work!
News
Four Fantastic Games Have Been Added to Nintendo Switch Online's Genesis Catalog
Sometimes new additions to the catalog of retro games on Nintendo Switch Online can be a little… off the beaten path, to say the least. But I think people would have a hard time complaining about the latest batch to hit the Genesis/Mega Drive app in the Expansion Pack. Four new games, and all of them legends of one kind or another. First up is Revenge of Shinobi, an all-time classic action game that likely needs no introduction. Next, SEGA's port of Capcom's Ghouls 'n Ghosts. An excellent version of the game that goes a little easier on the player than the arcade original. After that, Landstalker. An isometric action RPG with character to burn and some genuine hair-pulling challenge. Love it. Pulling up the rear is The Crusade of Centy, one of SEGA's attempts to create its own Zelda. It is very good and scarcely rereleased. Go check it on Price Charting if you want to see how desirable it is. Just update your app and you can dive into any of these greats.
New Releases
Abandon Ship ($24.99)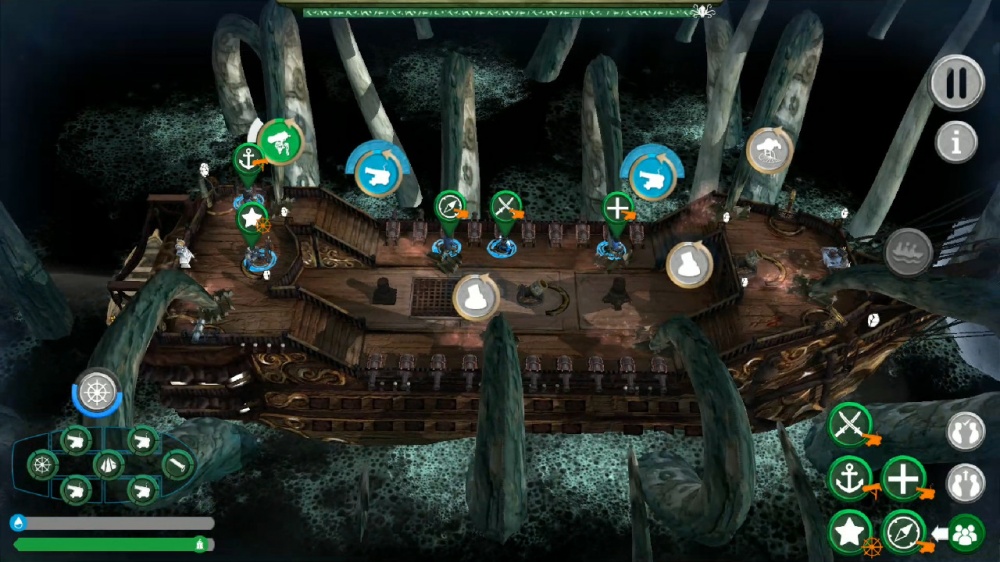 The idea here seems to be FTL but with pirates, except it's not quite as good. Still, a game can be not as good as FTL and be worth playing, and that seems to be the case with Abandon Ship. Particularly since, you know, we don't have FTL on Switch for some reason. The biggest issue seems to be the lack of variety in the encounters, leading to the game getting repetitive a bit too soon. If that's not an issue for you and you're craving an FTL-style experience, you might want to give this a closer look.
Deadliest Catch: The Game ($24.99)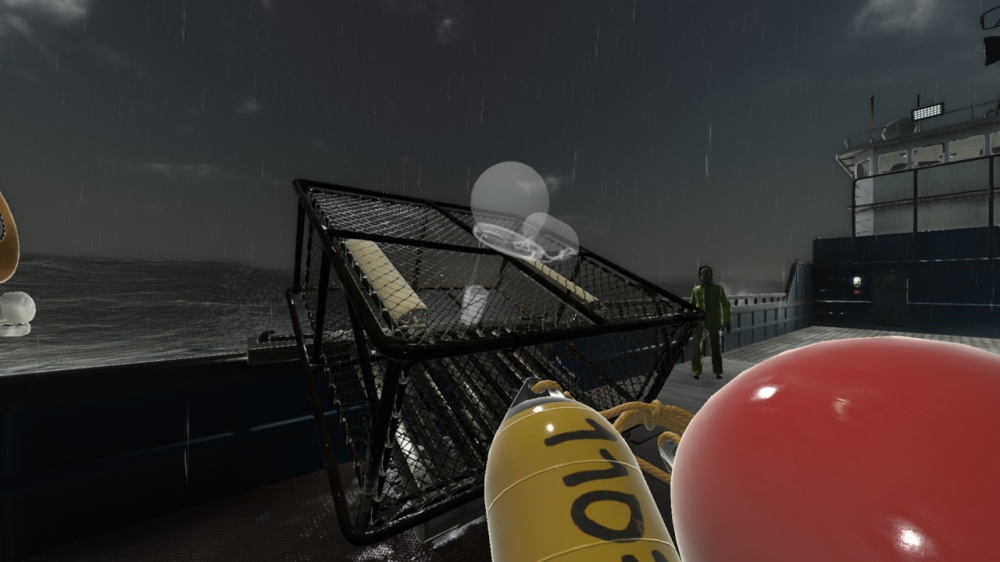 Uh oh, a real Deadliest Catch game. I wonder what this means for Midnight Works' blatantly copyright-infringing Deadliest Catch – Ocean Boat Driving & Fishing 2022 Simulator? Probably nothing. Anyway, this is a game about catching crabs in the waters of Alaska. It actually has the proper license and everything. It came out a few years ago on other platforms and it doesn't seem like it really impressed anybody. Well, fans of the show might enjoy it.
Sales
(North American eShop, US Prices)
Not much in the inbox today, unless you haven't picked up the first Mario + Rabbids yet. Touken Ranbu Warriors is a good pick-up for fans of the Warriors games. Well, I'll let you have a gander at both lists yourselves. I'm sure we'll be seeing more sales in the next couple of days, at least.
Select New Games on Sale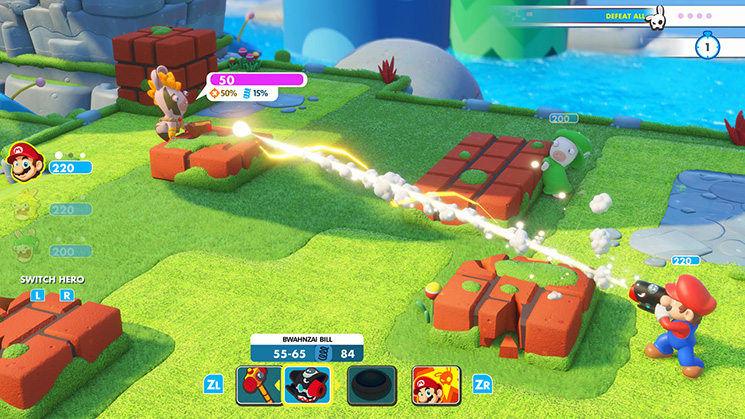 Mario + Rabbids Kingdom Battle Gold ($20.99 from $59.99 until 7/12)
Just Dance 2023 Deluxe ($31.49 from $69.99 until 7/12)
Retro Rollers Bundle ($7.99 from $9.99 until 7/17)
Touken Ranbu Warriors ($35.99 from $59.99 until 7/18)
Stranded Deep ($12.49 from $24.99 until 7/18)
Crash Drive 3 ($1.99 from $19.99 until 7/18)
Xiaomei & the Flame Dragon's Fist ($11.99 from $14.99 until 7/18)
Bit.Trip Collection ($2.95 from $9.99 until 7/18)
Fury Unleashed ($3.99 from $
Super Cute Alien's Adventure ($6.99 from $9.99 until 7/18)
Sales Ending Tomorrow, Thursday, June 29th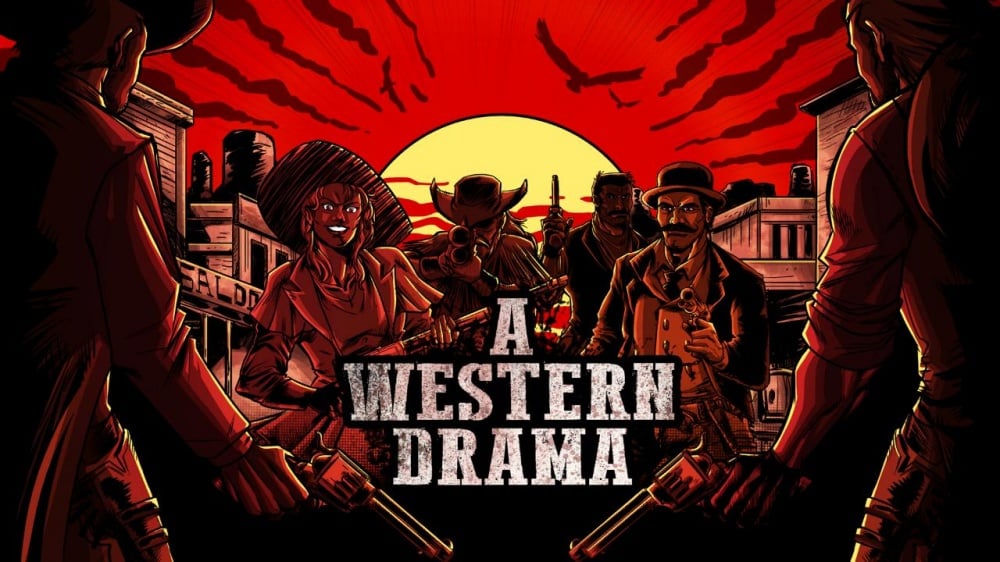 A Western Drama ($15.99 from $19.99 until 6/29)
Aircraft Carrier Survival ($4.99 from $19.99 until 6/29)
Alekon ($10.71 from $15.99 until 6/29)
BookyPets Legends ($14.99 from $19.99 until 6/29)
Choice of Life Middle Ages 2 ($2.09 from $6.99 until 6/29)
Dariusburst CS Core ($23.99 from $29.99 until 6/29)
Gibbon: Beyond the Trees ($2.99 from $14.99 until 6/29)
Magical Drop VI ($23.99 from $29.99 until 6/29)
Omega Labyrinth Life Deluxe ($23.99 from $79.99 until 6/29)
Rabi-Ribi ($13.99 from $19.99 until 6/29)
Sakura Dungeon ($15.99 from $19.99 until 6/29)
Samurai Maiden Deluxe ($56.24 from $74.99 until 6/29)
Smashing the Battle ($3.99 from $4.99 until 6/29)
Smashing the Battle Ghost Soul ($9.99 from $14.99 until 6/29)
The Atla Archives ($7.49 from $14.99 until 6/29)
The Bass Fishing ($5.99 from $14.99 until 6/29)
The Gardens Between ($3.19 from $19.99 until 6/29)
The House of the Dead Remake ($8.49 from $24.99 until 6/29)
That's all for today, friends. It might feel a bit slim, but tomorrow will see the release of at least twenty-five games, so business is about to pick up. As for me, I'm going to go have a nice nap or three. I hope you all have a wonderful Wednesday, and as always, thanks for reading!