Hello gentle readers, and welcome to the SwitchArcade Round-Up for June 29th, 2023. Lots of new releases today, friends. Lots and lots. We've got summaries of all of them, including games like Picontier, Akai Katana Shin, and more. After that, it's the lists of new sales and expiring discounts. I had an unplanned trip to the hospital today, so that's about it. Hopefully it's plenty. Let's get to the games!
New Releases
The Lara Croft Collection ($24.99)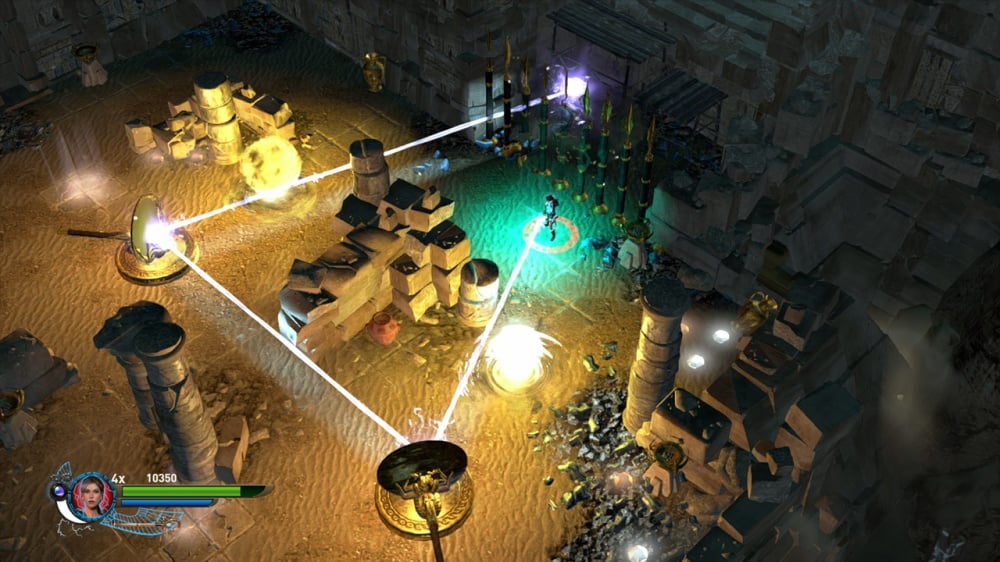 Okay, this is probably not the first set of games you might be expecting to see under a title like that. These are not the original games, nor are they the Crystal Dynamics games from the PlayStation 3/Xbox 360 era, and they aren't the recent reboot games either. No, what you get here are the two Lara Croft spin-off games, Lara Croft and the Guardian of Light and Lara Croft and the Temple of Osiris. They're top-down action adventure games that can be played alone or with friends via local multiplayer, and they're great. Just wildly fun stuff. I'll have a review of this collection soon, but as long they didn't biff the port I'd call this an easy recommendation.
AEW: Fight Forever ($59.99)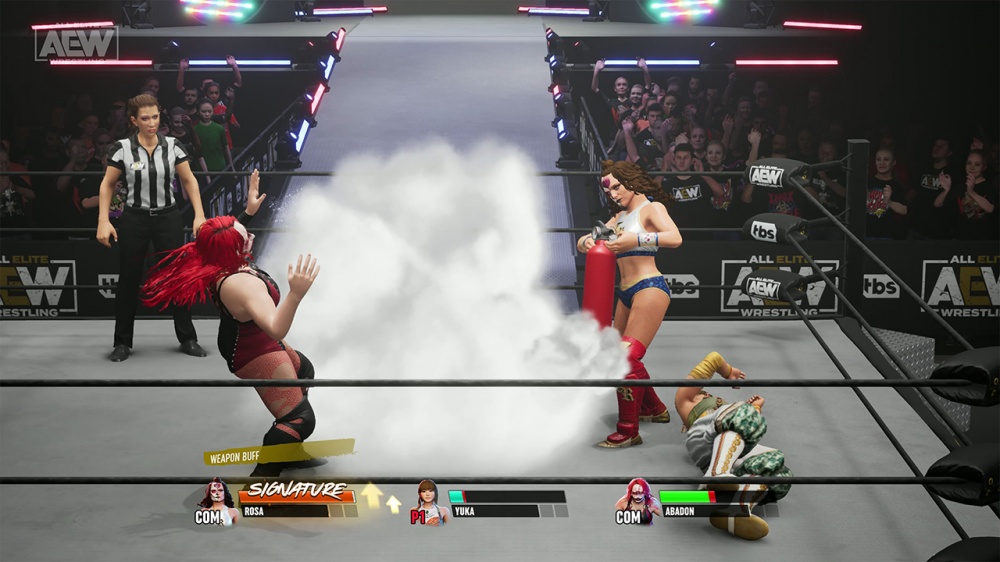 Okay, so. This game is deliberately meant to throw back to the brilliant WWF No Mercy on the Nintendo 64, and it really does feel like that in terms of gameplay. And of course it is also the first game for the popular AEW, so it has that going for it. It sometimes feels a bit thin and I suspect the budget was pretty tight, but I will admit that it's pretty fun. Unfortunately, I must also report that the Switch version has some technical issues and the game overall is buggy in some pretty funny ways. I'll have a review of this soon, but I think I can lightly recommend it on pretty much any other platform than this one.
Picontier ($24.99)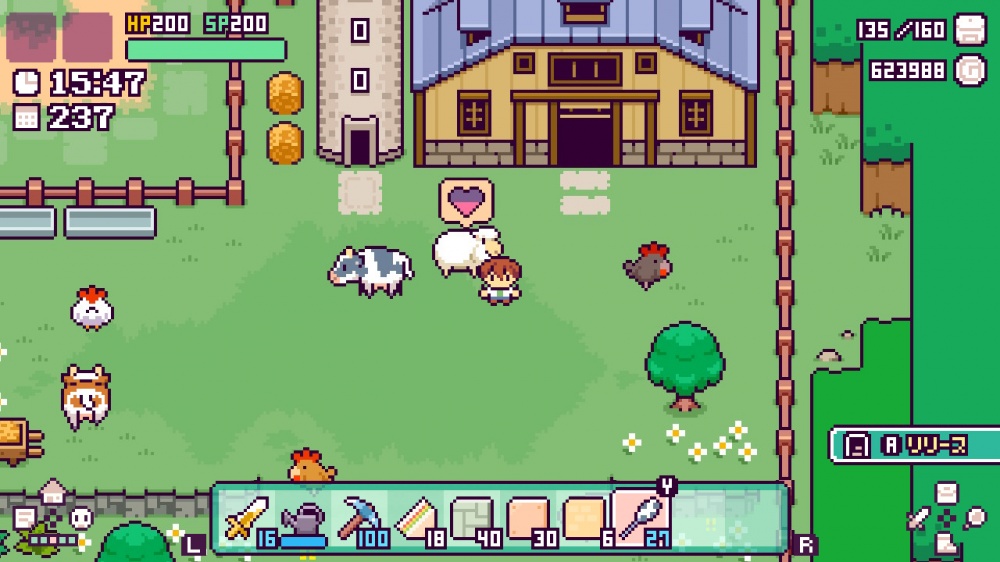 Skipmore and Kan Kikuchi are back with their latest, this time a slow life RPG adventure. They've been working on this for a pretty long time, but it seems like the fire hasn't cooled much for this type of thing yet so I think they'll be okay. You wake up on an island and everything is different from how you remember it. You have to build a sustainable life for yourself while also exploring the secrets of the land. Reviews of the early access version have been mixed but mostly on the positive end, but it seems like you should be prepared for a game that really puts the 'slow' in 'slow life'. If that's cool with you, then this might be of interest to you.
Noob – The Factionless ($39.99)
A Microids-published JRPG-style game based on French web series? Okay, why not? Apparently the web series is something of a parody of MMORPGs, and for this game they've opted to lean into that theme but all done up in a cute chibi animated style. Just at a glance it gives me PlayStation 1 vibes, and that wouldn't be a bad thing if it bears out. And I will let you know if it does bear out, as the publisher has been kind enough to hook me up with an evaluation copy. Do look forward to that review.
Akai Katana Shin ($29.99)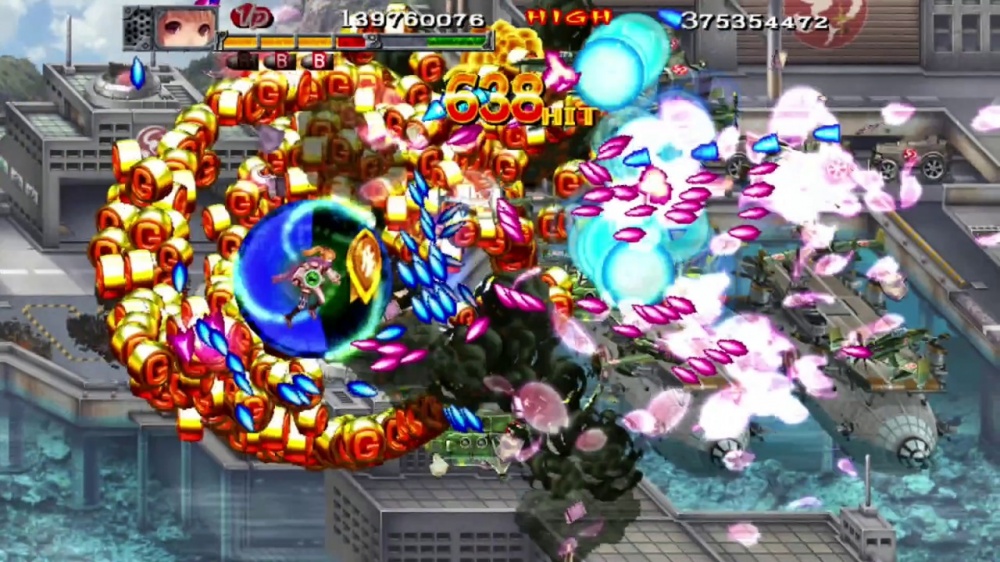 Hunh, this sure took its time coming out in the West. I feel like I got this last year here in Japan, and it had full English support. Oh well. So yes, here is one of those fancy Cave shooters that everyone loves. You get three variants of the game, online leaderboards, new optional music tracks, and a decent but not overwhelming array of options. Input lag is low, and the port is well-done overall. That price tag might seem a little on the high side since other Cave shooters hover around the twenty dollar mark on Switch, but if you get on with it you'll get more than your money's worth. I won't be reviewing this, so here's my direct opinion: if you like shooters, get this.
Enclave HD ($19.99)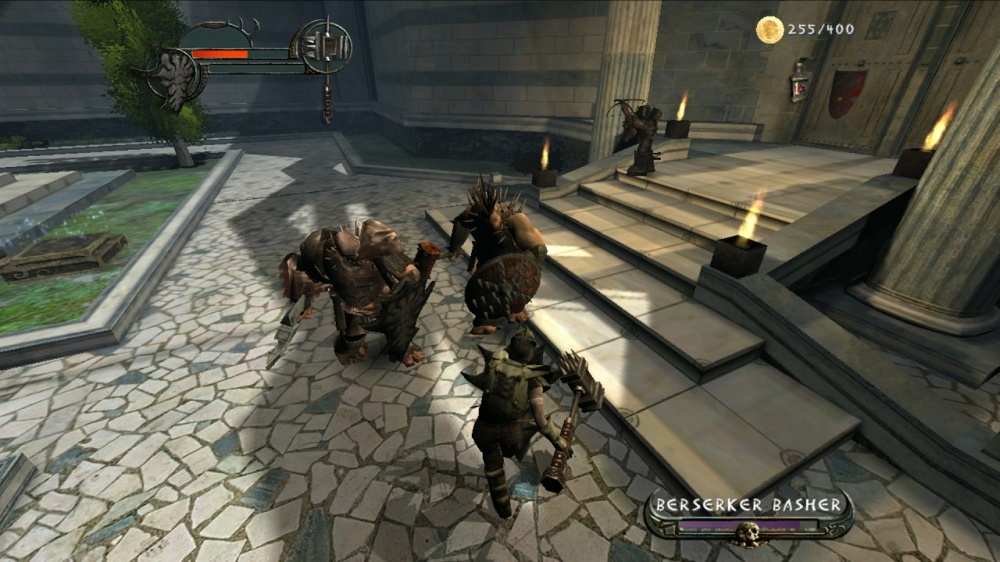 Wow, those are some whole vibes. Enclave is an action-RPG and was the second game developed by Starbreeze Studios. It got middling reviews at the time and I don't know if it sold all that well, and that's a shame because if you can get around the jank there is a pretty fun game here. Of course, it's twenty years old. There's only so much it can be shined up. But if you look at that screen shot and get the same warm fuzzies I do, you know what to do.
WW2: Bunker Simulator ($14.99)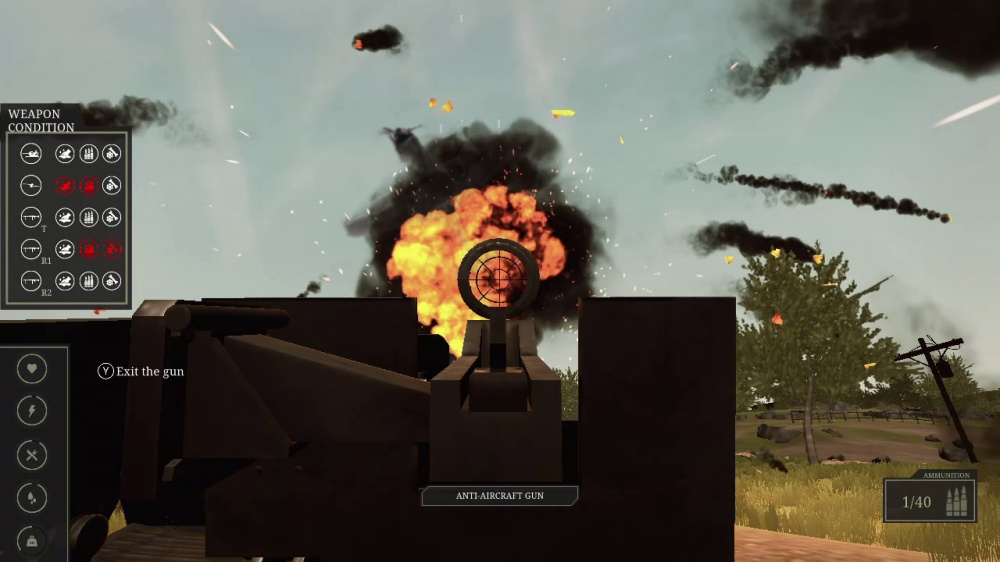 It is what it says on the tin. You're a soldier in a bunker in World War 2 and need to complete various tasks while trying to stay alive. Personally this isn't really something I'm interested in, but it seems to be put together decently enough. Don't expect art or anything just because the publisher's name is Art Games Studio. It pretty much does what it promises in the description and not much more.
Arcade Archives Cop 01 ($7.99)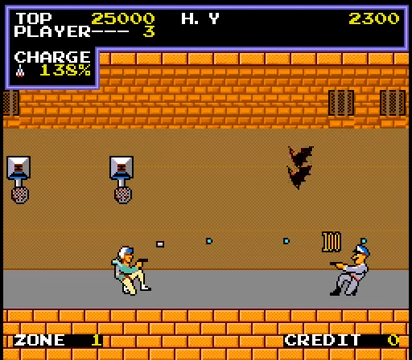 Oh dear, it's Nichibutsu time again in the Arcade Archives world. Cop 01 is a side-scrolling action game released in 1985, and it features a hero named James who is trying to take down an evil organization called Spectre to save the girl and the world in one fell swoop. Look, I'm sure it has no connection with any other fictional character you're thinking of. Anyway, with this being a Nichibutsu game it has equal amounts of charm and rough edges. I don't always find Nichibutsu's games to be good, but I never regret playing them.
Hamster on Rails ($14.99)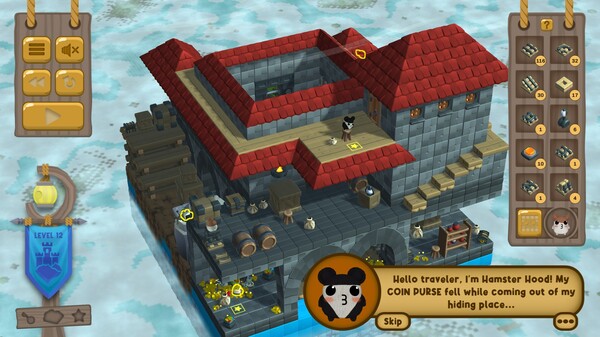 Okay, I can get behind this. In each level you have to use the given pieces to build rails that will take your hamster around where they need to go. You'll have to make use of various gimmicks, pick up items, and help out friends to successfully complete your journey. A cute, vibrant puzzle game with solid mechanics, and one that fans of logic-based brain-teasers will want to investigate further.
Shootvaders: The Beginning ($6.99)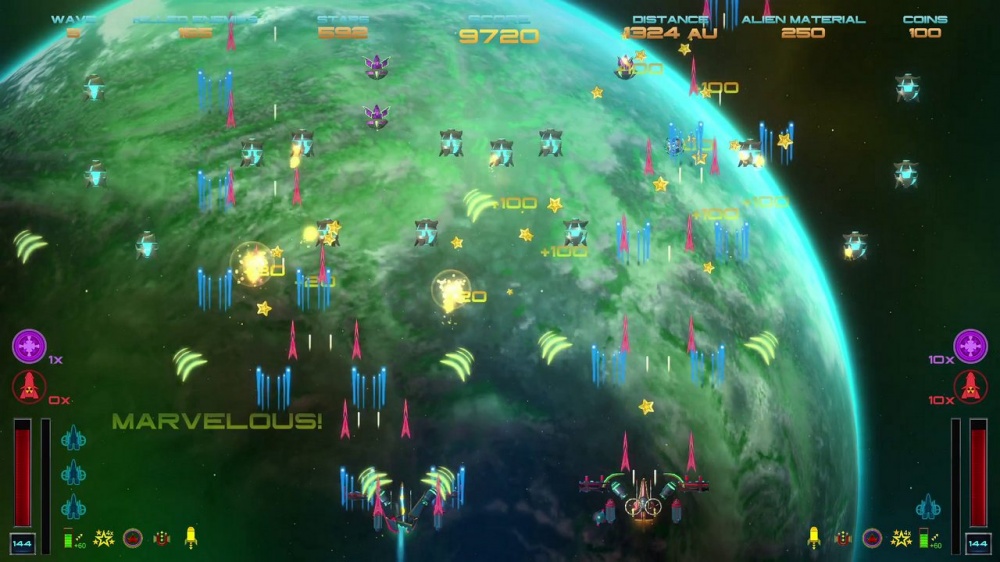 A wave-based shoot-em-up where you basically just grind away by blasting enemies and buying upgrades. Did you know? Hamster's Arcade Archives offers more than one hundred good shoot-em-ups, each selling for just a dollar more than this game costs. Just a thought.
Classic Racers Elite ($29.99)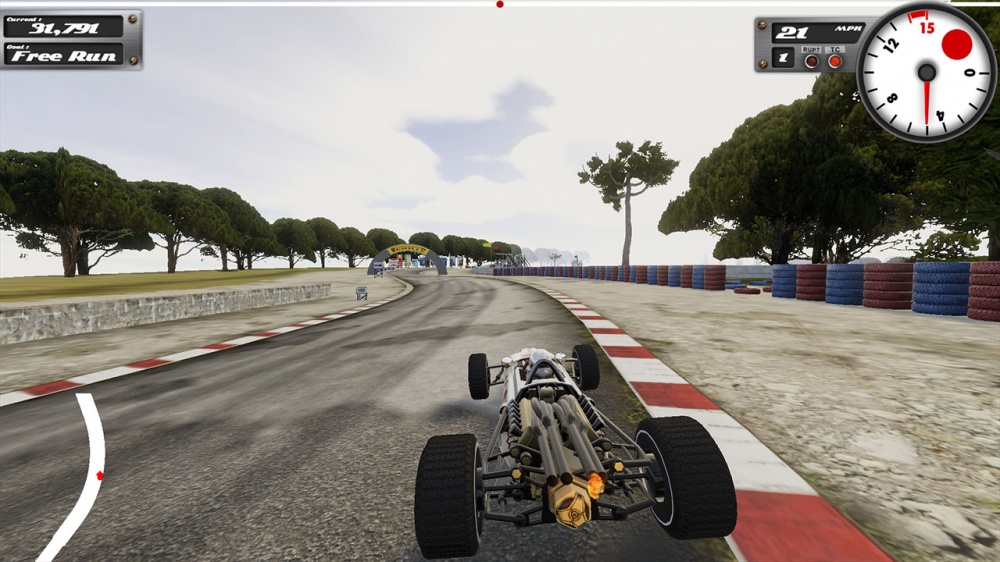 A pure time attack racer set in the 1960s. No car licenses so it just sort of winks at the camera with most of the cars collected here. There are fifty different tracks built out of seventeen locations, and twelve championships to play through. There are online leaderboards included, so assuming enough people actually pick this up, you might get a lot of replay value out of it. Something tells me that isn't going to happen, but let's cross our fingers.
Forever Lost: Episode 3 ($7.99)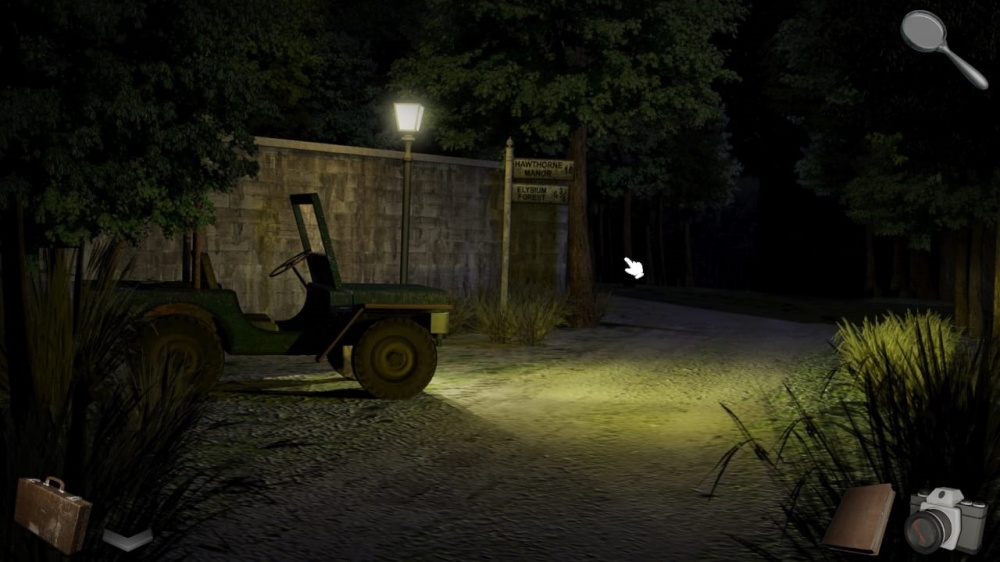 And here's the third episode of Forever Lost. These are coming out at a nice pace. It's another escape room-style adventure game with some cool puzzles and a slightly mysterious story. Pretty solid for what it is.
11111Game ($9.99)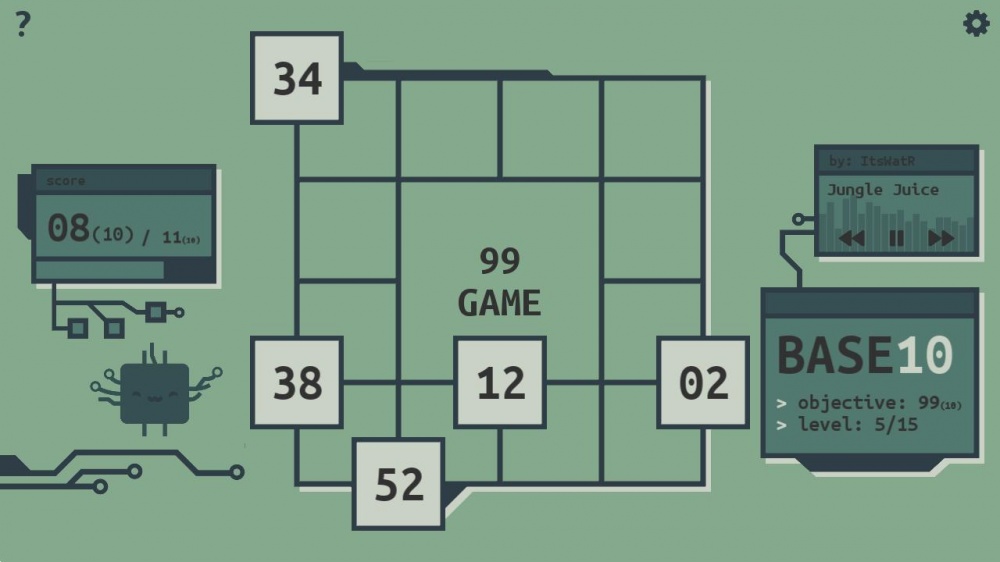 Oh, this is clever. It describes itself as "a 2048 variation for nerds", and I love that. The idea is that you're adding numbers and try to reach a particular score, which is probably a simple enough matter in Base 10. But you won't always be working with Base 10 here. Sometimes it's binary, or hexadecimal, or something else. Fiendish stuff. I like it.
Burnhouse Lane ($19.99)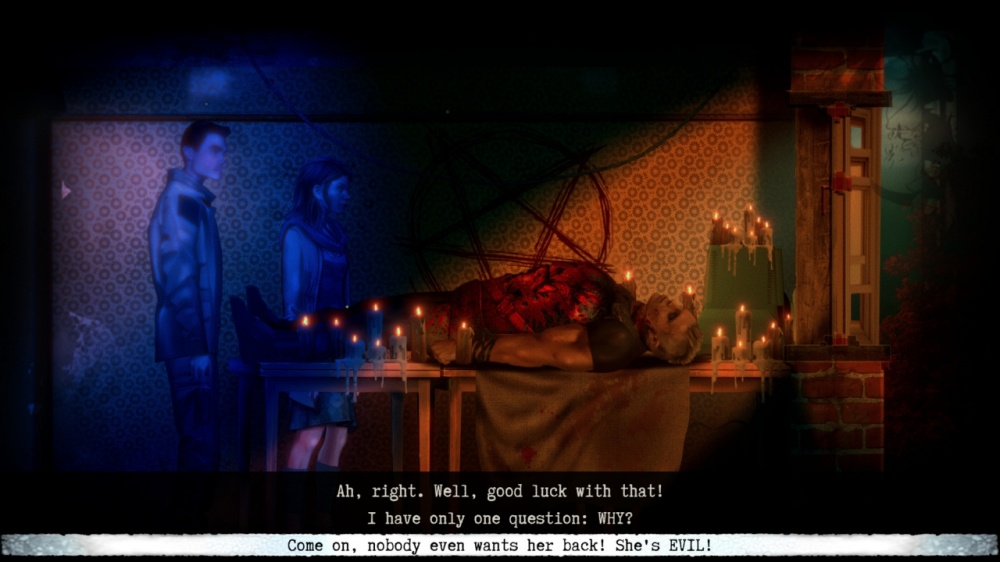 Oh, a horror-themed adventure game. I won't be able to say a whole lot about this as my cowardly nature means I am not going to play it. It features inventory puzzles, psychological elements, dialogue branches, and even some action bits that I'm sure won't spoil the soup. This one comes from Harvester Games, a developer that certainly has pedigree in the genre. Not for me, but maybe for you.
Suicide Guy: The Lost Dreams ($7.99)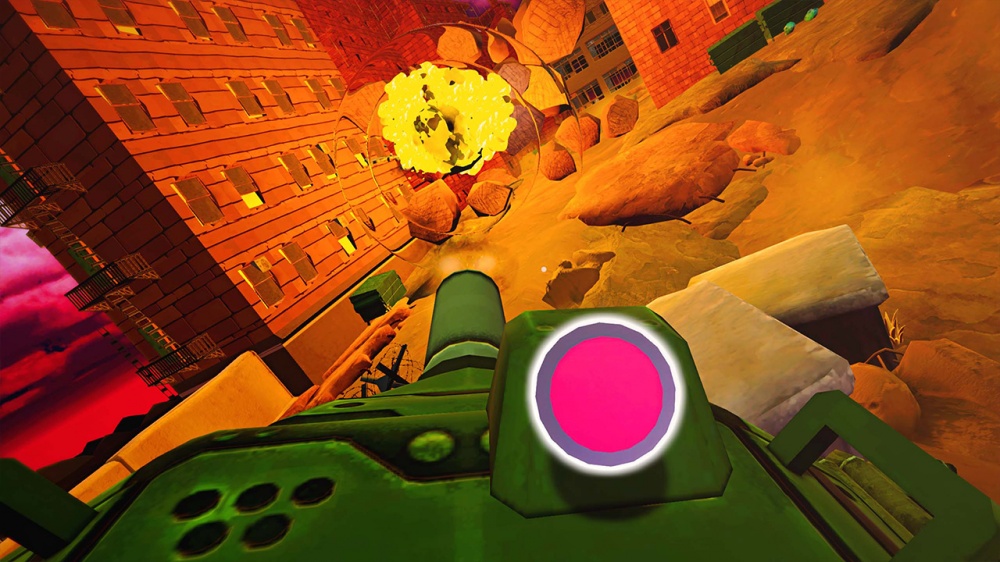 I wonder if the developer of this series regrets the name it went with? Sure, it grabs attention and it's an accurate enough description of what you're trying to do in the dream worlds, but it seems to have caused a fair bit of trouble. Well, that's neither here nor there. Here are eighteen more levels where you have to help the Guy escape by whatever means possible. Wacky physics-based shenanigans are a given.
Volleyball Heaven ($17.99)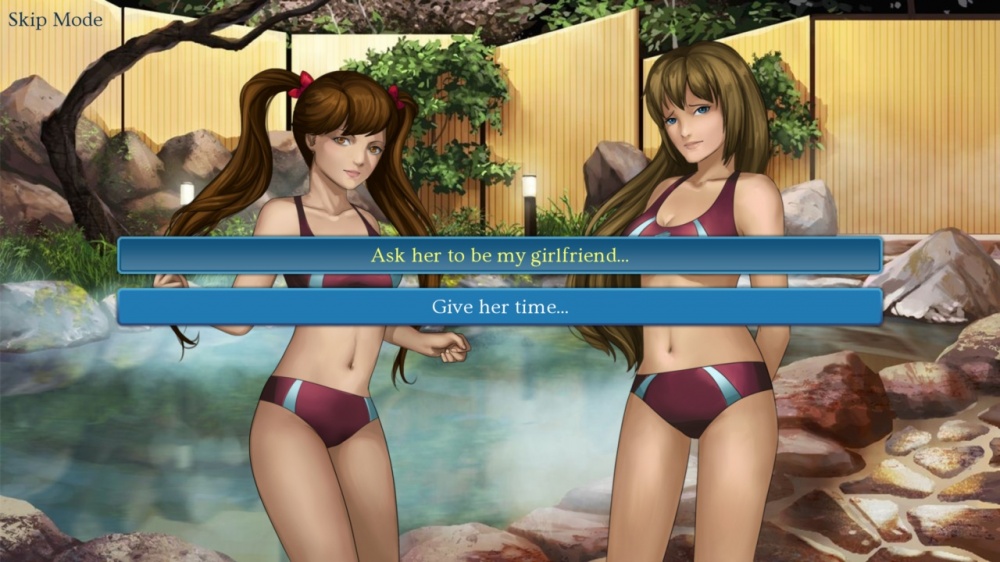 You might think a game named Volleyball Heaven would be a volleyball game, but no. This is a visual novel from Gamuzumi with a yuri theme that focuses on a volleyball team. There are five ladies to smooch, and you can pick your volleyball team's uniform color. The writing quality is about on par with the other games from this publisher.
Boo Party ($9.99)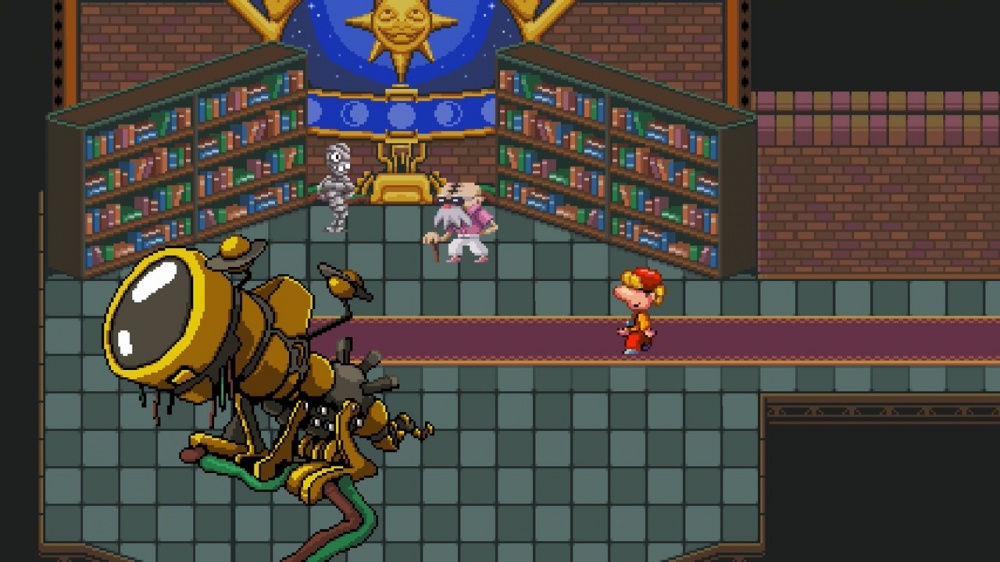 Sometimes you know a game is from eastasiasoft without even seeing its name, and this is one of them. It's a top down adventure game where you explore a mansion and meet twelve different supernatural ladies. And then you photograph them! There are also some minigames to play, and you go through the game you will unlock mildly lewd images you can view in an album. Well, I'm sure you know if this is your scene or not.
Your Computer Might Be At Risk ($11.99)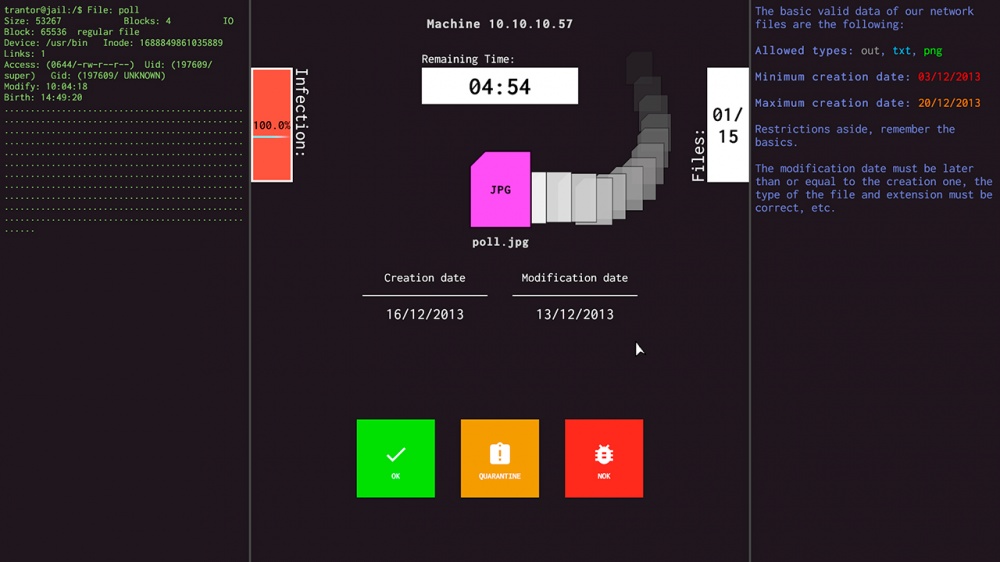 Another escape room type of adventure game. You wake up in a locked room and need to find your way out. Meanwhile twenty years in the future your son is investigating your disappearance so long ago. I guess that means you don't get out. Or maybe you do, and he's just a curious little fellow. The only way to find out is to play, I suppose.
Bus Tycoon Night and Day ($13.99)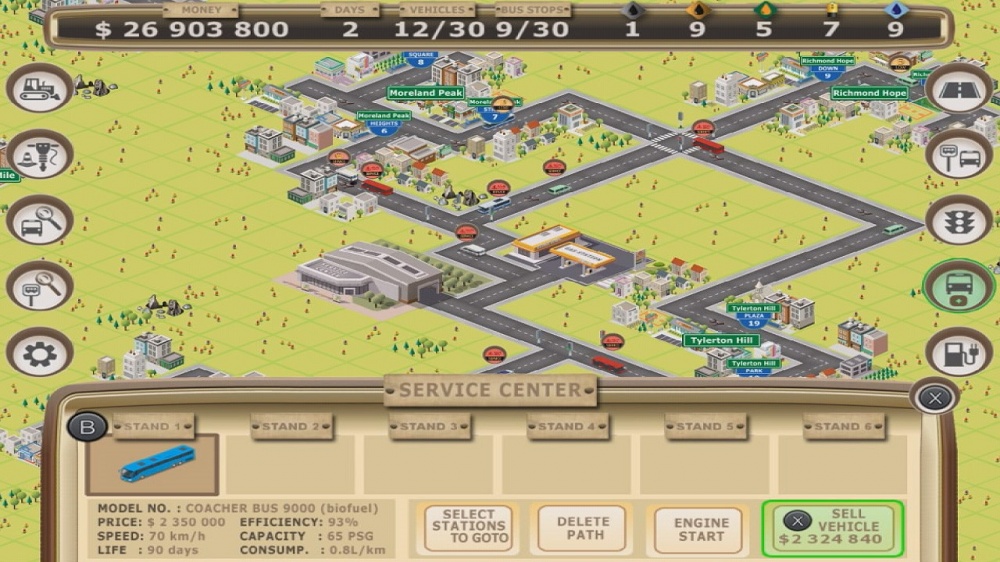 From the maker of that dry but surprisingly deep train station sim game comes this dry but surprisingly deep bus company sim game. Build your fleet of buses and assemble an assortment of stations to keep the flow of passengers moving smoothly. Use the profits to upgrade your facilities so that you can handle even more people. If you enjoyed the previous game from this developer, you'll probably have a nice time with this one too.
Athanasy ($9.99)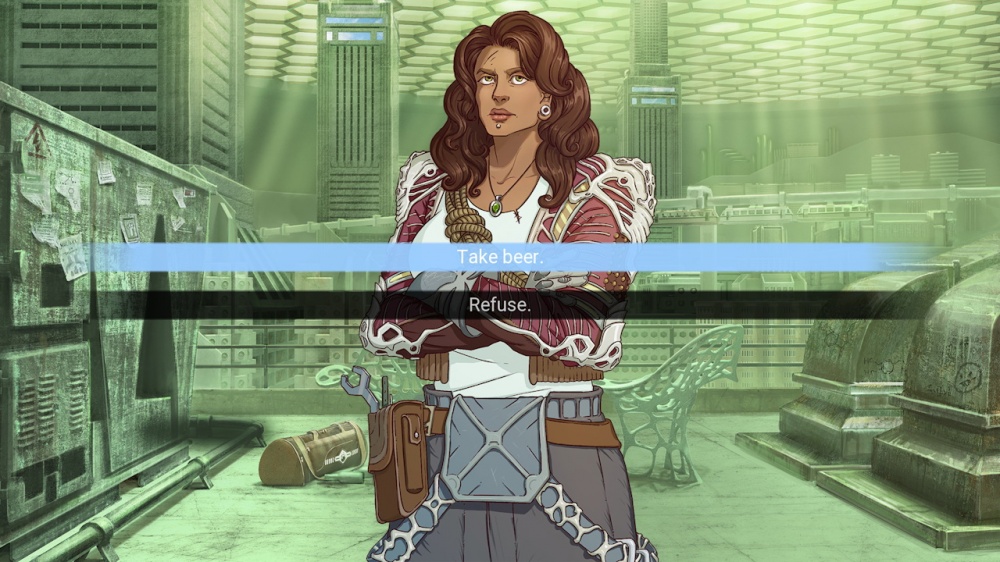 This visual novel seems to be pitching itself as depressing and dark, even saying the endings range from bad to awful. Well, okay. I'm sure someone wants that today. It's set in a society deep below the surface of the ruined planet, and the main character is a lonely fellow named Josiah. One day he has a fateful encounter, and things go ca-ca from there. Make your choices and see which horrible destiny you can find for Josiah and/or the world.
The Bin Bunch
I'm tired of writing separate descriptions for this junk and you're probably tired of reading them. The following games are firmly in the shovelware camp and should be avoided unless you're looking for liner for your cat's litter box.
Medieval Royal Chess: Classic Board Game ($9.99)
Tower Up ($2.99)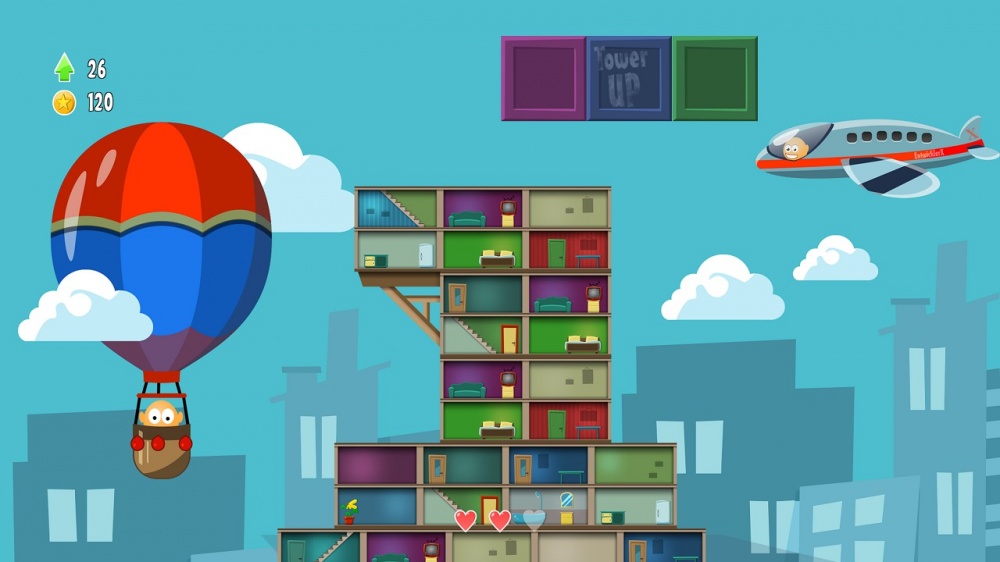 Offroad Truck 4×4 Dirt Simulator – Rally Racing Game ($9.99)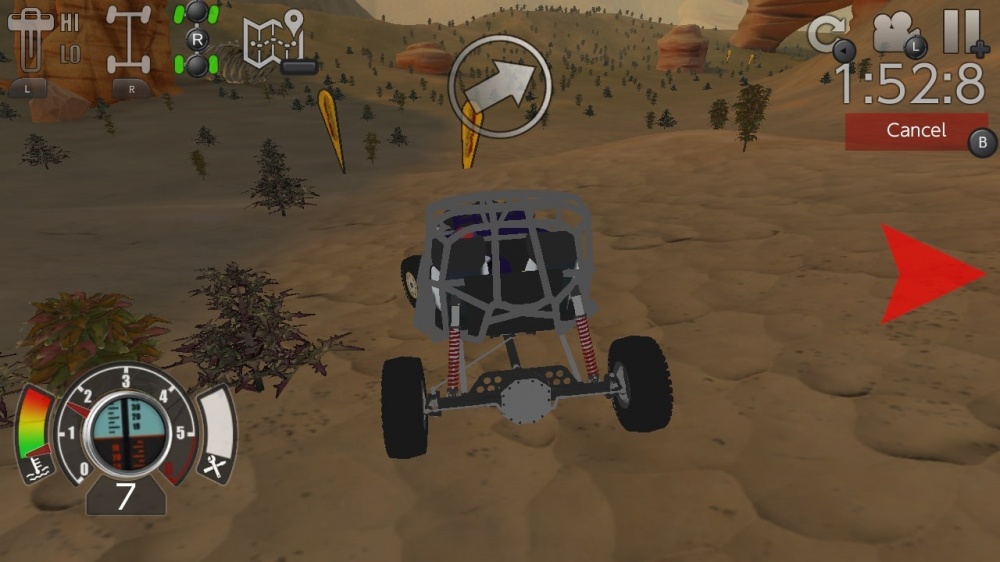 Pirates: The Legend of the Kraken ($4.99)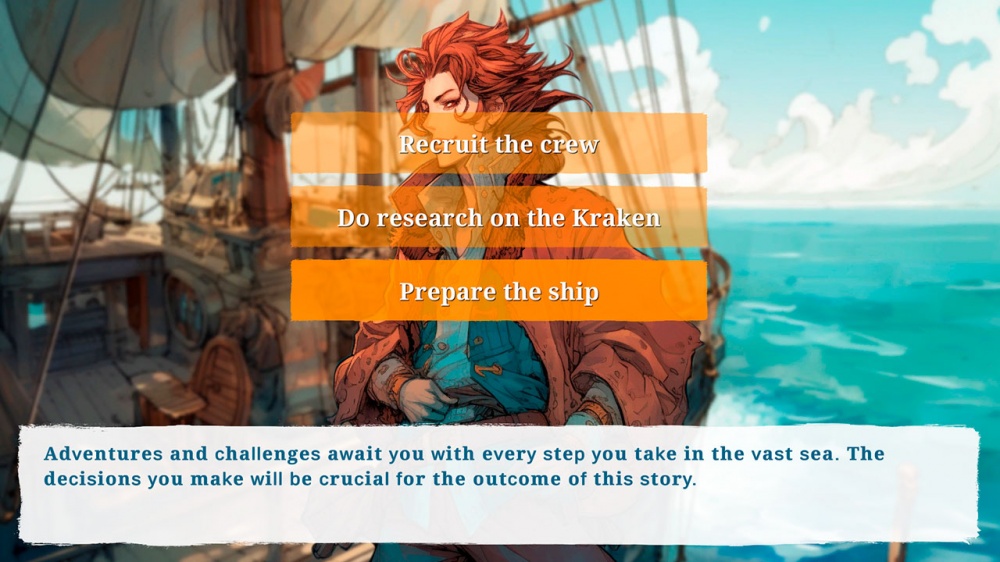 Moving Blocks Puzzles ($1.99)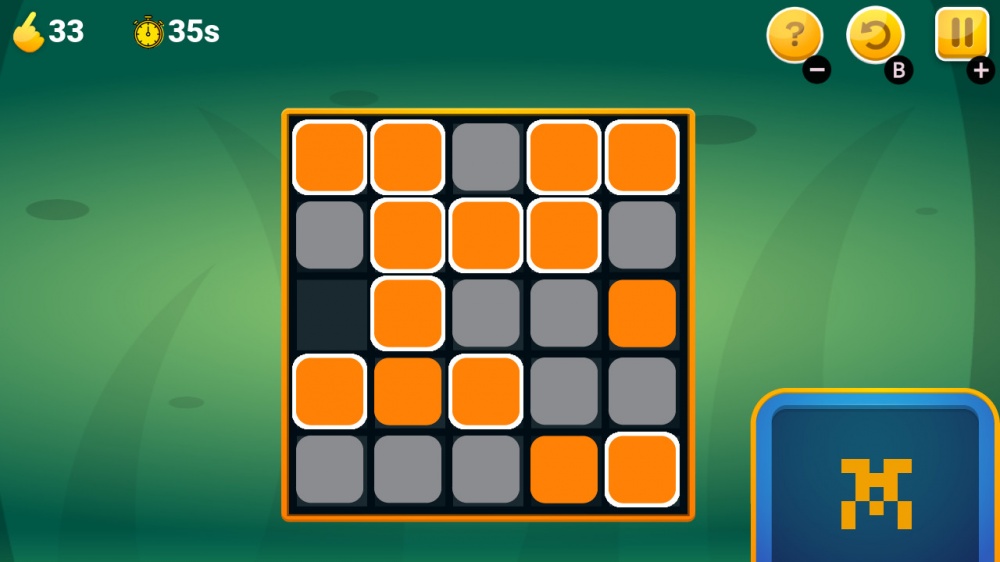 Sales
(North American eShop, US Prices)
It's time for another sale on the Witcher games. Those don't pop up as often as you would hope. There's also a sassy sale on Wrestling Empire, a discount on Untitled Goose Game, and a bunch of other odds and ends. The outbox has some treats in it too, so don't overlook it.
Select New Games on Sale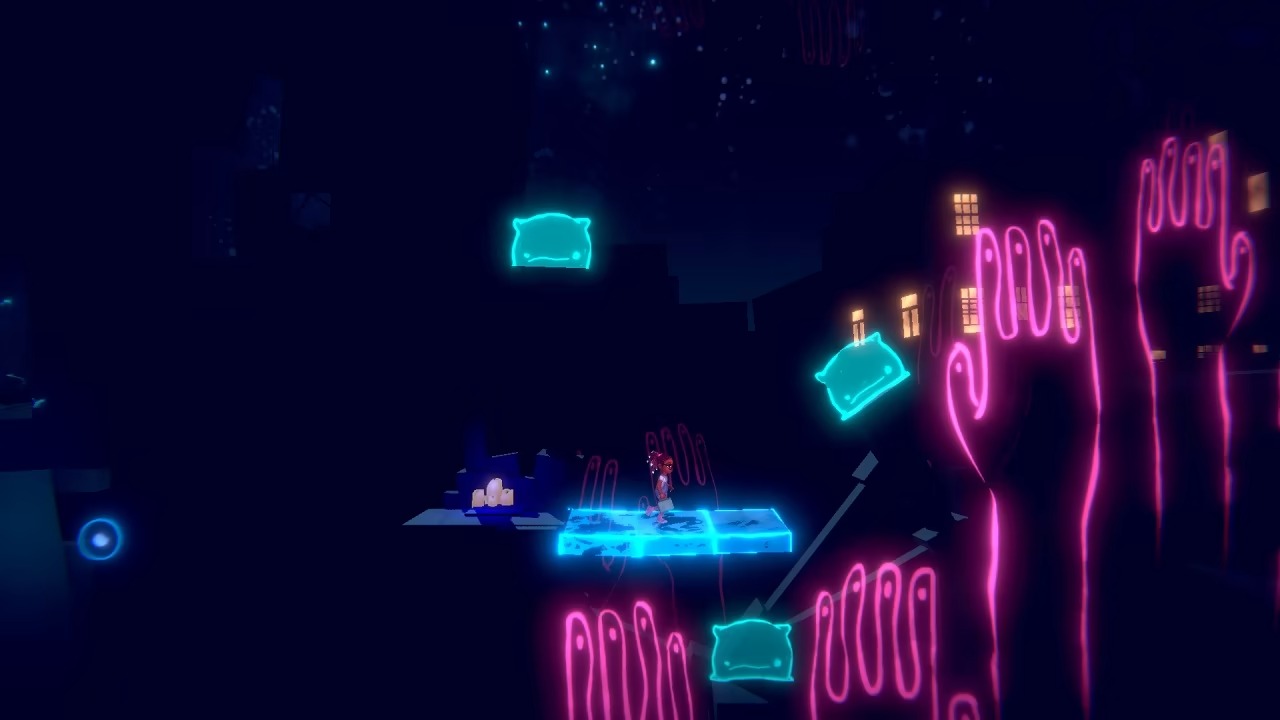 Little Bug ($1.99 from $12.99 until 7/5)
Ekstase ($9.99 from $19.99 until 7/5)
Roundguard ($6.18 from $19.99 until 7/6)
Freshly Frosted ($6.48 from $9.99 until 7/6)
Sail Forth ($14.99 from $19.99 until 7/6)
The Witcher 3: Wild Hunt ($19.99 from $39.99 until 7/7)
The Witcher 3: Wild Hunt Complete ($29.99 from $59.99 until 7/7)
Thronebreaker: The Witcher Tales ($9.99 from $19.99 until 7/7)
Wrestling Empire ($9.99 from $19.99 until 7/10)
Untitled Goose Game ($9.99 from $19.99 until 7/12)
Teratopia ($4.99 from $9.99 until 7/14)
Voodoo Detective ($6.74 from $14.99 until 7/14)
Spacewing War ($3.49 from $6.99 until 7/14)
Dungeons of Aether ($11.99 from $14.99 until 7/14)
Pretty Girls Breakers! Plus ($4.68 from $6.99 until 7/14)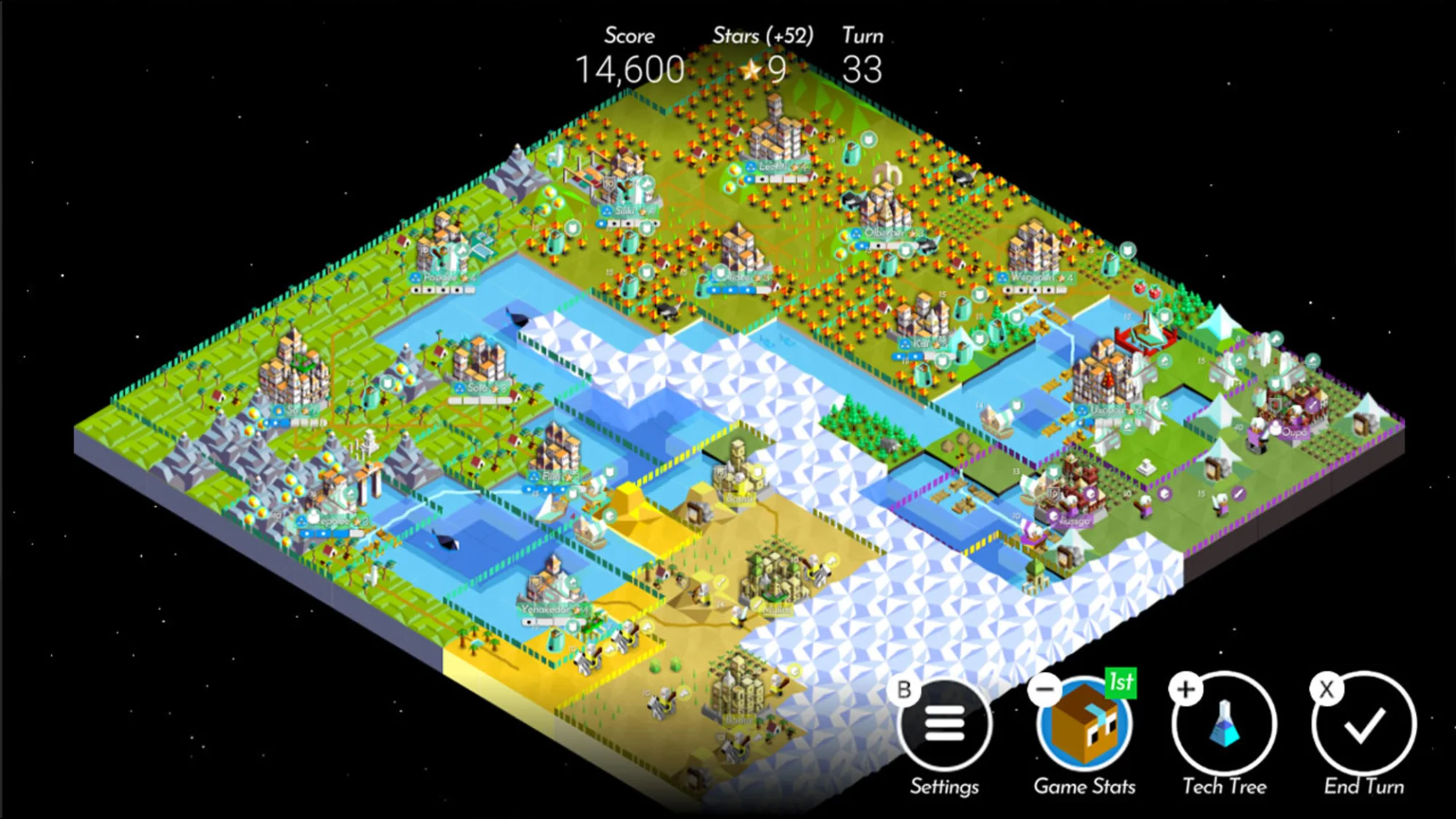 The Battle of Polytopia ($7.49 from $14.99 until 7/14)
Yum Yum Cookstar ($14.99 from $29.99 until 7/18)
Secrets of Light and Shadow ($10.50 from $15.00 until 7/18)
The Oregon Trail ($14.99 from $29.99 until 7/19)
Here Be Dragons ($4.49 from $17.99 until 7/19)
Chasm: The Rift ($13.39 from $19.99 until 7/19)
Buddy Simulator 1984 ($6.49 from $9.99 until 7/20)
Seduced in the Sleepless City ($14.99 from $29.99 until 7/20)
Irresistible Mistakes ($14.99 from $29.99 until 7/20)
Remorse: The List ($13.99 from $19.99 until 7/20)
Nightmare Reaper ($24.89 from $29.99 until 7/20)
even if TEMPEST ($24.99 from $49.99 until 7/20)
Kissed by the Baddest Bidder ($7.49 from $14.99 until 7/20)
Star-Crossed Myth ($8.99 from $29.99 until 7/20)
Enchanted in the Moonlight ($5.99 from $19.99 until 7/20)
Sales Ending Tomorrow, Friday, June 30th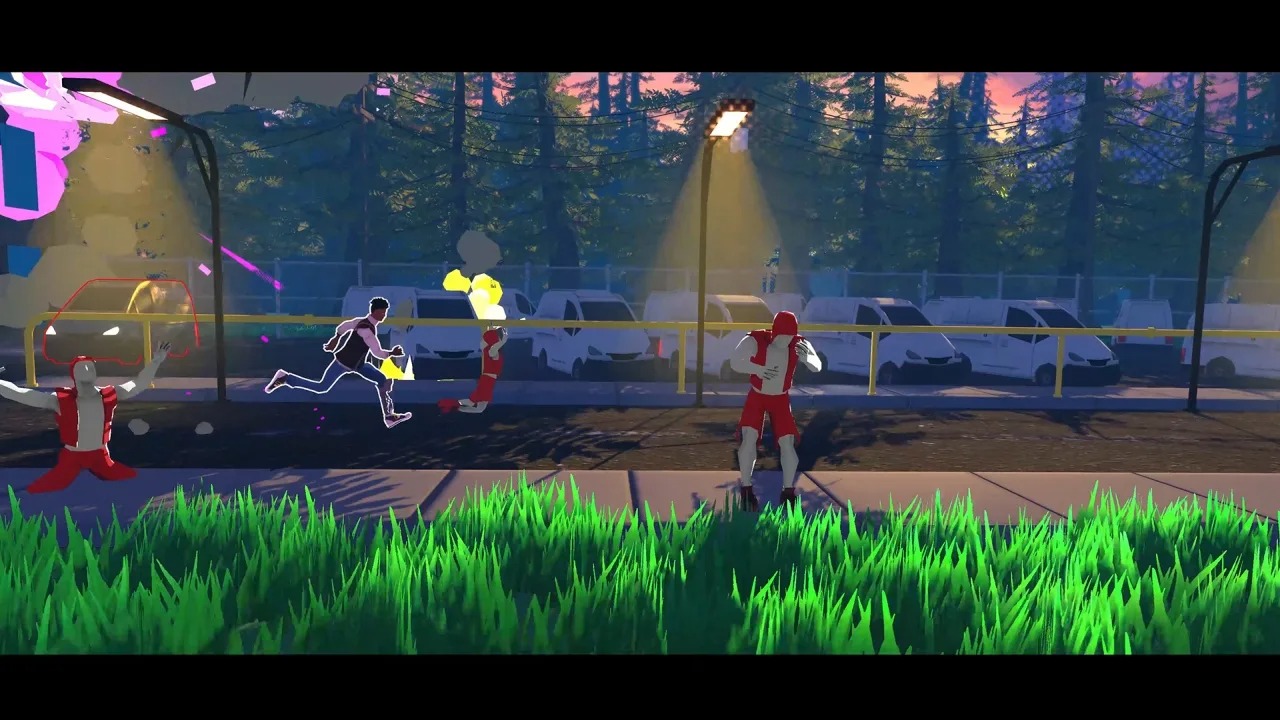 Aerial_Knight's Never Yield ($1.99 from $11.99 until 6/30)
Arcane Vale ($3.19 from $7.99 until 6/30)
Arsonist Heaven ($2.49 from $4.99 until 6/30)
Back Again ($1.99 from $2.99 until 6/30)
Cardaclysm: Shards of the Four ($1.99 from $14.99 until 6/30)
Cat Souls ($3.99 from $4.99 until 6/30)
Colt Canyon ($1.99 from $14.99 until 6/30)
Gemini Arms ($6.64 from $9.49 until 6/30)
Gigapocalypse ($1.99 from $9.99 until 6/30)
Homebody ($13.99 from $19.99 until 6/30)
Melonizard ($1.99 from $3.99 until 6/30)
Mighty Mage ($1.99 from $4.99 until 6/30)
Missile Dancer ($6.99 from $9.99 until 6/30)
Outbuddies DX ($1.99 from $17.99 until 6/30)
Owlboy ($9.99 from $24.99 until 6/30)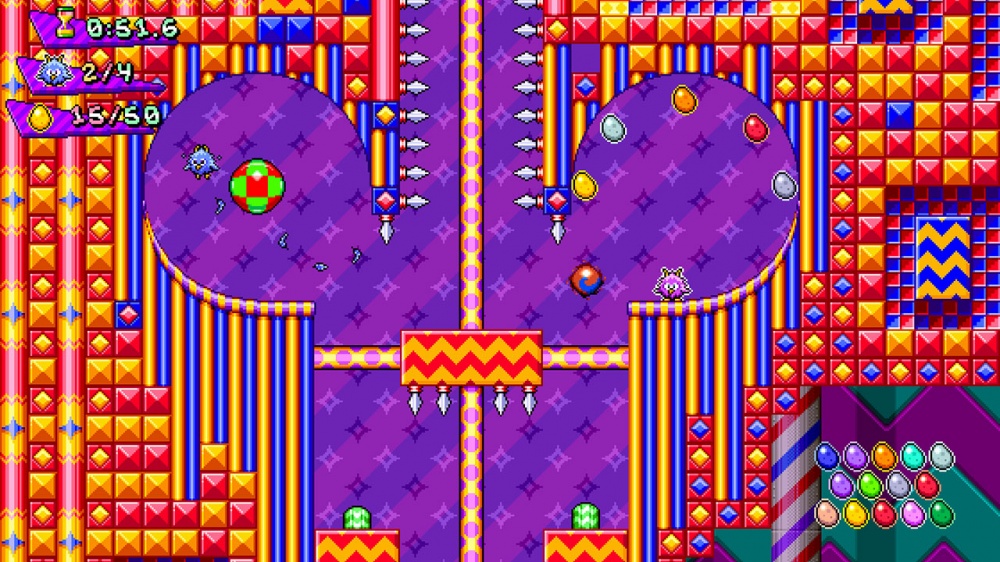 Panic Porcupine ($5.99 from $7.99 until 6/30)
Pixel Heroes: Mega Byte & Magic ($1.99 from $14.99 until 6/30)
Pretty Girls Tile Match ($4.19 from $5.99 until 6/30)
Raging Blasters ($10.29 from $14.70 until 6/30)
Ratyboy Adventures ($3.99 from $9.99 until 6/30)
Rigid Force Redux ($1.99 from $19.99 until 6/30)
RunBean Galactic ($3.49 from $4.99 until 6/30)
Scarlet Hood & the Wicked Wood ($1.99 from $14.99 until 6/30)
Sentry Paragon ($2.39 from $5.99 until 6/30)
Slime-san ($1.99 from $11.99 until 6/30)
The Inner World ($1.99 from $11.99 until 6/30)
The Inner World: The Last Wind Monk ($1.99 from $14.99 until 6/30)
Vambrace Cold Soul ($2.49 from $24.99 until 6/30)
Who Pressed Mute on Uncle Marcus ($7.79 from $12.99 until 6/30)
Wind of Shuriken ($3.99 from $7.99 until 6/30)
Windscape ($1.99 from $19.99 until 6/30)
Xposed Switched ($2.99 from $9.99 until 6/30)
Yello Adventures ($2.39 from $5.99 until 6/30)
That's all for today, friends. We'll be back tomorrow with the remaining releases of the week, including the re-release of Ghost Trick and a new 1-2-Switch! game. I imagine we will also have some sales to sort through, and if any big news happens we'll be on that as well. I hope you all have a thrilling Thursday, and as always, thanks for reading!