Alright, it's time to be bold. Around these parts, we're fans of doing top ten lists in no particular order. Part of that is because our tastes might vary on any given day, but the other part of it is that it keeps the peace. Not just with all of you reading, but also among the staff here at TouchArcade Towers. But Jared isn't looking right now and Mikhail is asleep, so I'm going to go for it. I'm going to rank, from the worst to the best, all of the Mario games on the Switch. Note that for a game to qualify for this list, Mario must be playable. That means no Luigi's Mansion 3, Donkey Kong Jr., or Yoshi's Crafted World. I'm also not including the various Nintendo Switch Online apps, but you should definitely check them out if you like Mario. Except for the Genesis one. There is no Mario in there. Okay, those are all the qualifiers. Let's-a go!
22. Mario Kart Live: Home Circuit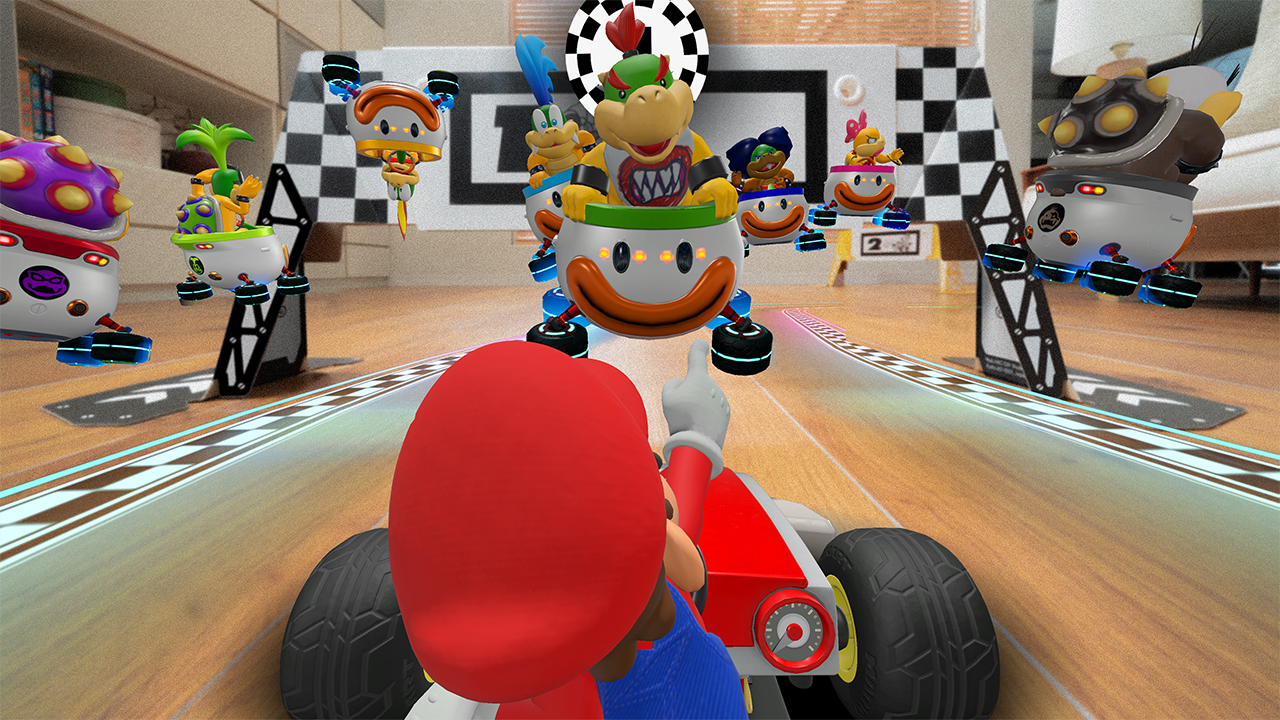 Pulling up the rear is this experimental title from Nintendo. The idea of an AR Mario Kart game is a good one, but the finicky real-world environmental needs and overall light amount of content make this a game I had a lot of fun with for a day or two, then barely ever thought about again.
21. Arcade Archives Pinball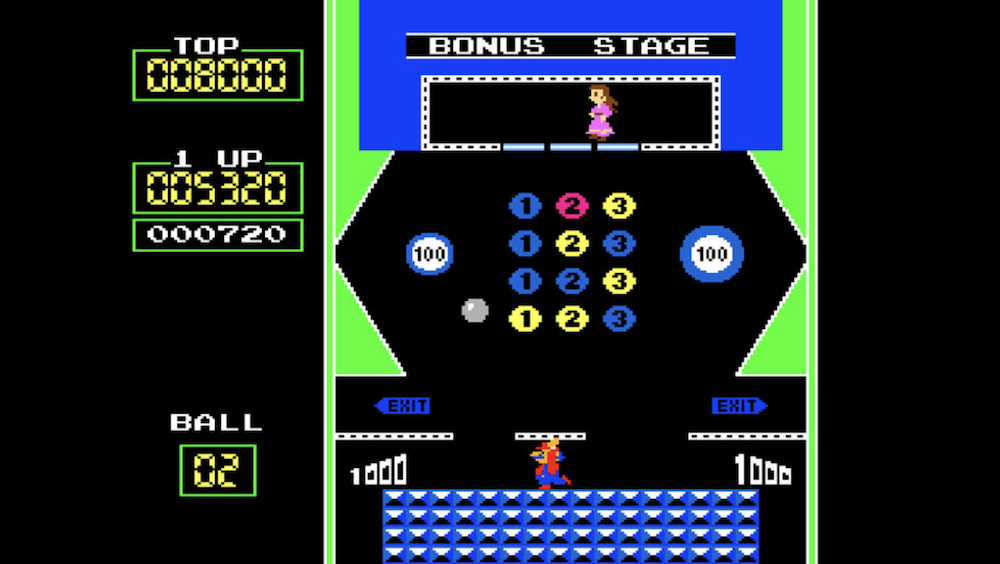 I know, this might seem like an odd game for this list. The thing is, the bonus round has you playing as Mario. So per my own rules, I have to include it. What can be said about Pinball? It's a decent video pinball game for its era, but that isn't saying a whole lot here in the current year. You can find better, more interesting pinball games on the Switch at or around this price, and if you really have the urge to play this game you can find the NES version in the Nintendo Switch Online app.
20. Arcade Archives Mario Bros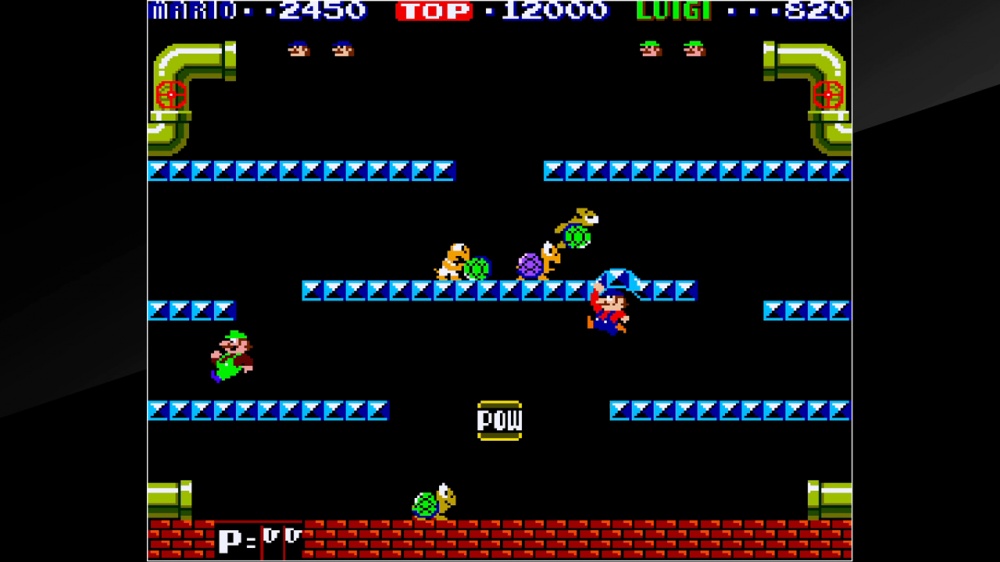 This is the first appearance of good ol' Luigi, and it's a decent enough example of the fixed-screen "elimination platformer" genre that dominated arcades in the early to mid 1980s. The game really comes alive when you play with a friend, but even then it gets repetitive a little too quickly. We probably wouldn't have Super Mario Bros. without this game, so it does deserve some respect. Amusing to mess around with now and then, but little of the staying power we tend to associate with Mario's games.
19. Mario Golf: Super Rush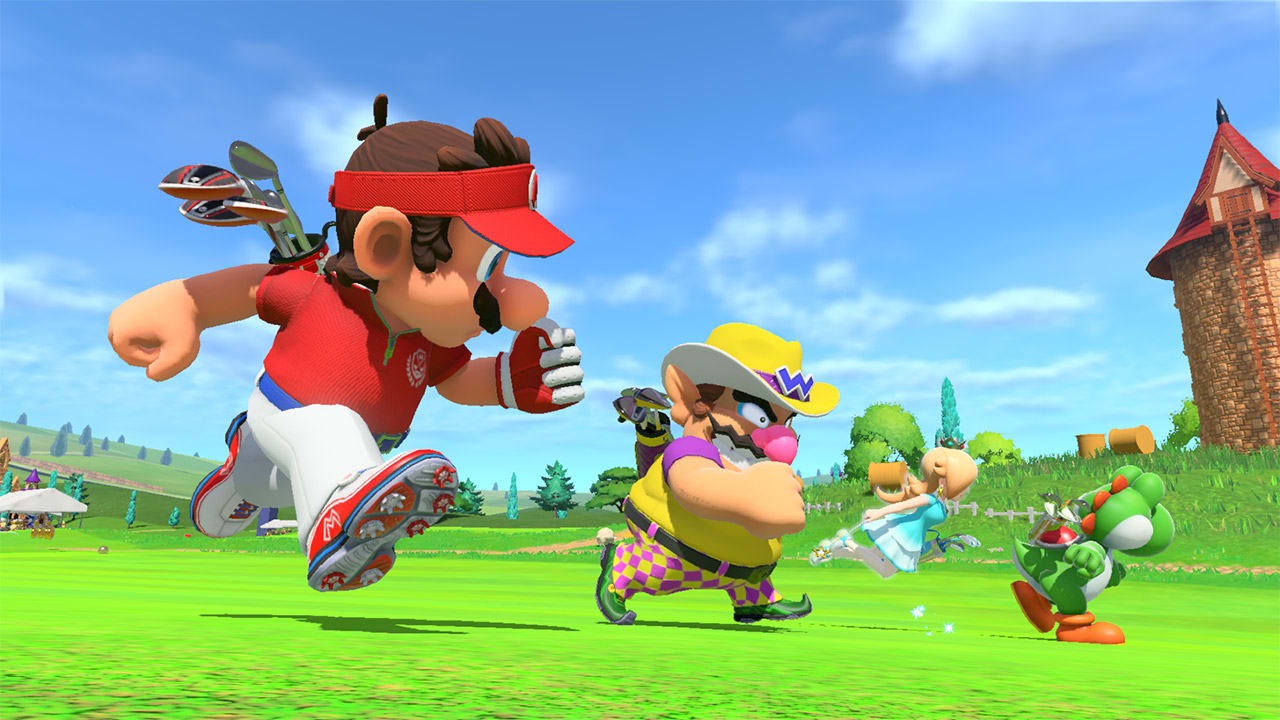 I have to hand it to Camelot for trying something new and ambitious with this latest entry in the long-running Mario Golf series, but it just didn't quite work the way I hoped it would when I first heard about it. The golf genre of video games is one where I feel like the fundamentals are best left alone, and this game demonstrates why. Still, if you're in an open-minded mood there is certainly a unique game of golf to enjoy here.
18. Arcade Archives VS Wrecking Crew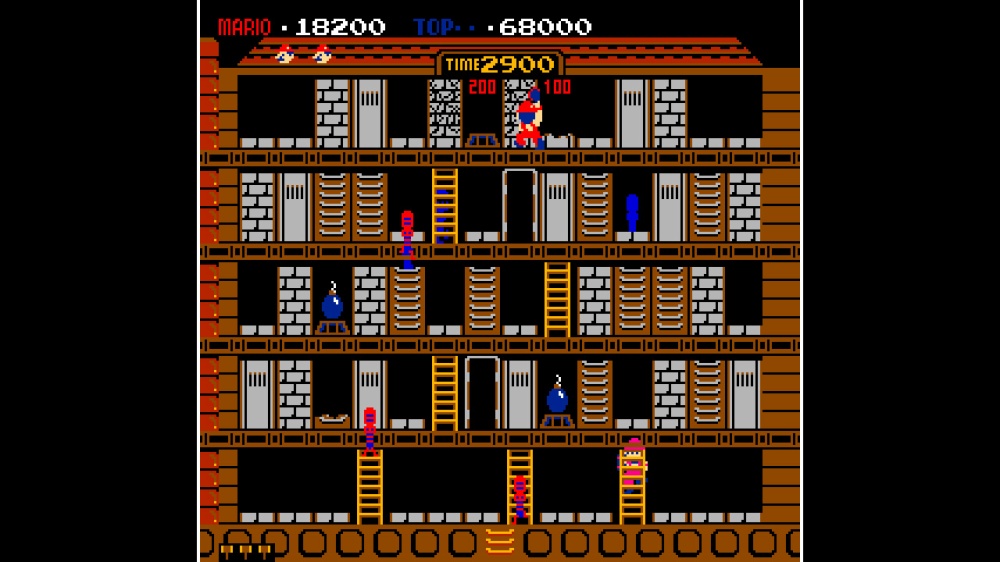 Unlike its puzzle-focused NES counterpart, VS Wrecking Crew is more of a competitive action game where you're trying to smash things faster and more efficiently than your opponent. A reasonably good time with another human player, but otherwise somewhat lacking when compared to its home console cousin.
17. Mario & Sonic at the Olympic Games Tokyo 2020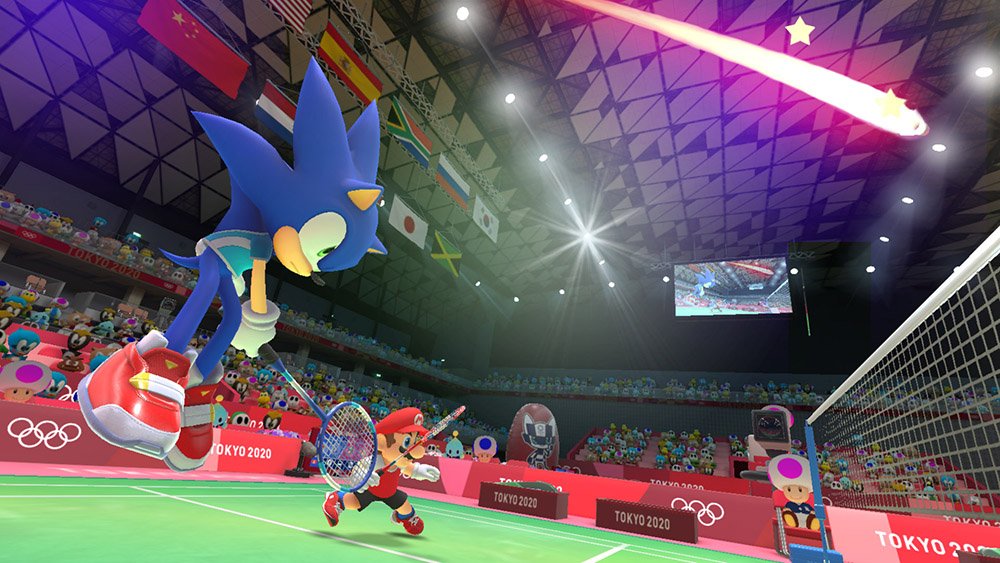 The novelty of having Mario and Sonic in the same game has long since faded, leaving these Olympics meet-ups feeling a bit less special. This particular installment, celebrating the recent Olympic Games held in Tokyo, springboards off of Japan's nostalgia for the 1964 Tokyo Olympics along with more generic nostalgia for the Famicom/NES iteration of Mario and the 16-bit version of Sonic. There's a fun story mode to play, and as these kinds of sports event games tend to be, it is very fun to play with your friends or family members now and then.
16. Arcade Archives VS Super Mario Bros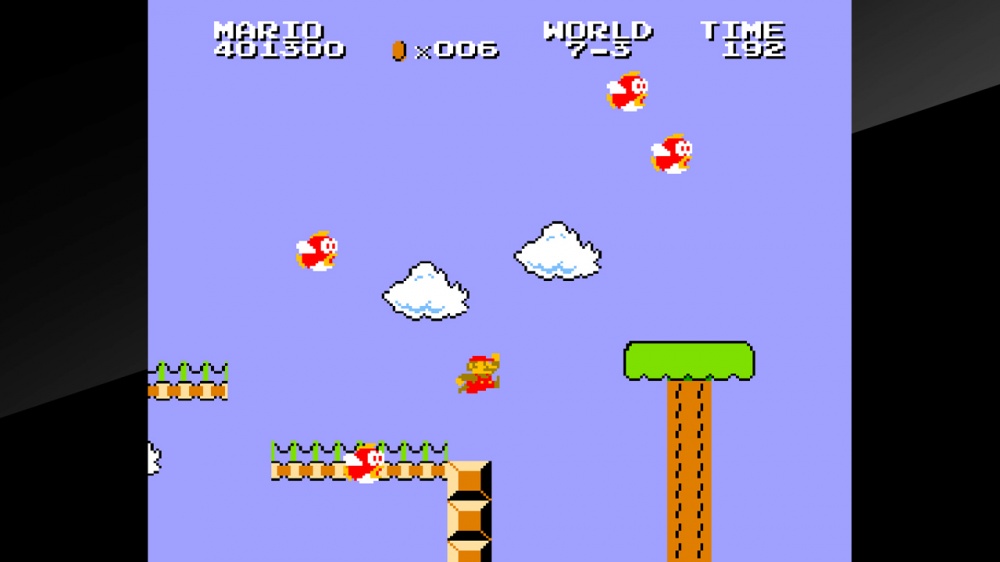 It's easy to forget that for quite a while this was the closest thing to the original Super Mario Bros. we had available to us on the Nintendo Switch. Those who picked it up and played through it are probably very aware that it is not the same game, however. The levels are a strange blend of Super Mario Bros. and The Lost Levels, and it's much more difficult than the NES game. At the end of the day, it's still Super Mario Bros. enough to be enjoyable, but I'd generally recommend playing the NES game via the Nintendo Switch Online app instead if you have that option.
15. Mario Tennis Aces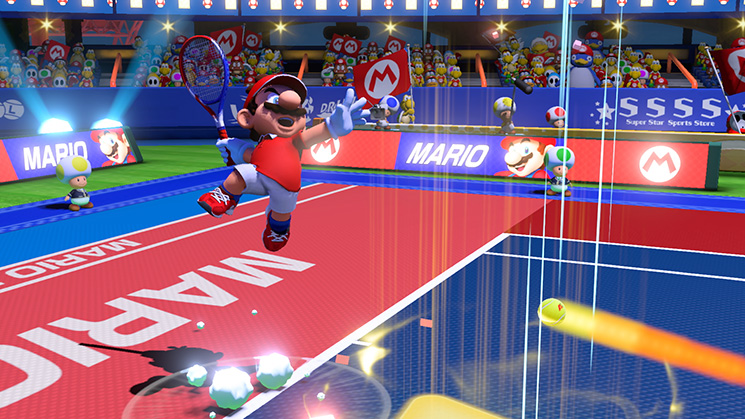 This is a perfectly enjoyable tennis game that deservedly got raked at its launch for having too little meat on its bones. It received a number of free updates over time, and if you're just coming into it now you might wonder what the big deal was. The core mechanics are solid, there's a fair bit to do in single-player, and the multiplayer offers as good of a tennis experience as you're going to find these days. Sure, there are better Mario Tennis games, but this is the one we have on Switch and it's fine.
14. Arcade Archives Donkey Kong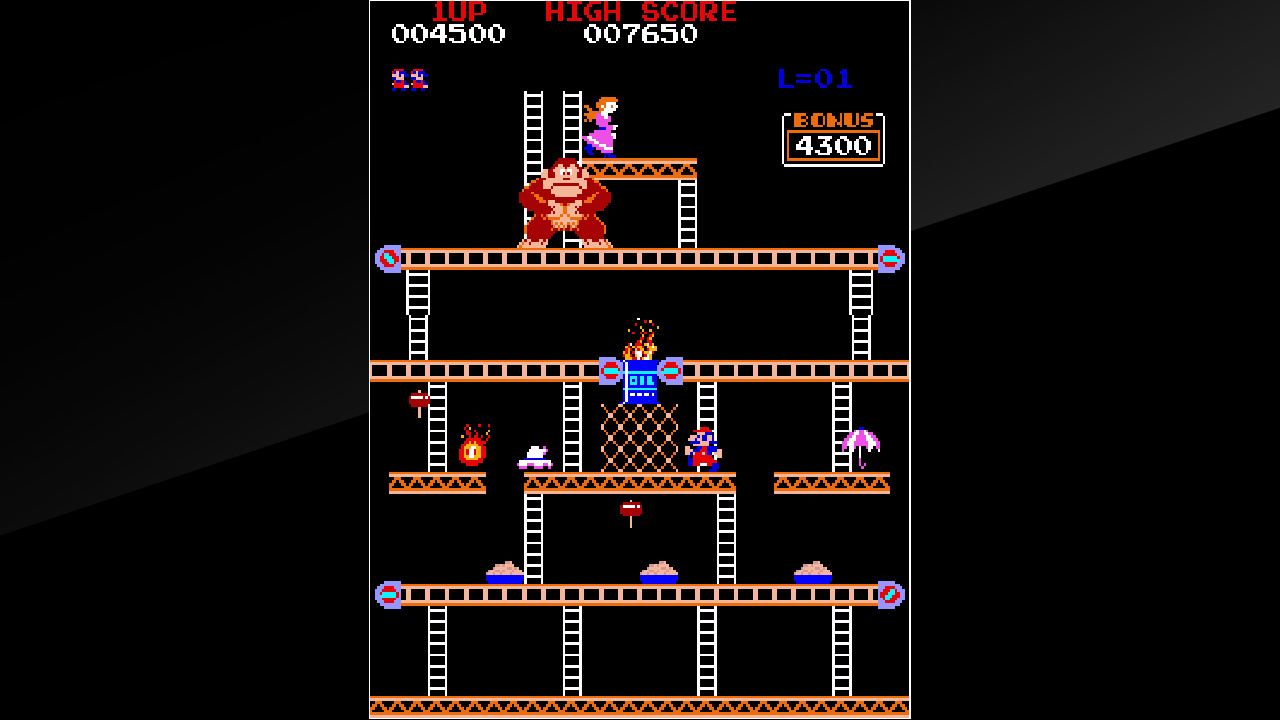 Donkey Kong is still a great game, and it's easy to see how this launched Mario's video game stardom. You get four interesting levels to play through, and it's always a nice challenge to aim for a higher score. The visuals and sound have a strong nostalgic quality, whether or not you were around when it came out. Nintendo's best arcade game, and this version by Hamster gives it the treatment it fully deserves. If you've never explored Mario's roots before, there's no better time or place to change that.
13. Super Mario Party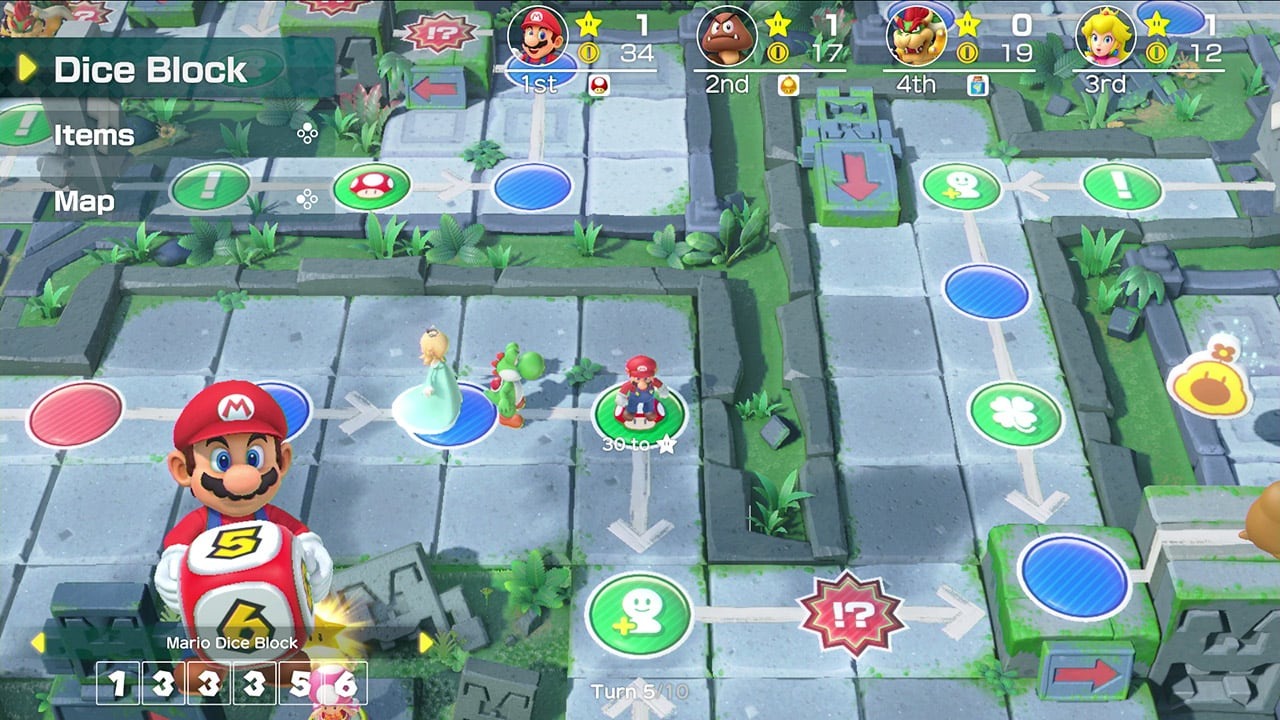 Released fairly early on in the Switch's lifespan, this installment of the long-running Mario Party series leaned hard on the specific gimmicks the system could offer. Still, it should feel fairly familiar to anyone who has played any game in this series. Work your way around various game boards, engage in minigames, and try to earn more stars than your opponents. Wild fun with friends, a bit dry on your own. A solid entry in a series that you're either into or not.
12. Mario Strikers Battle League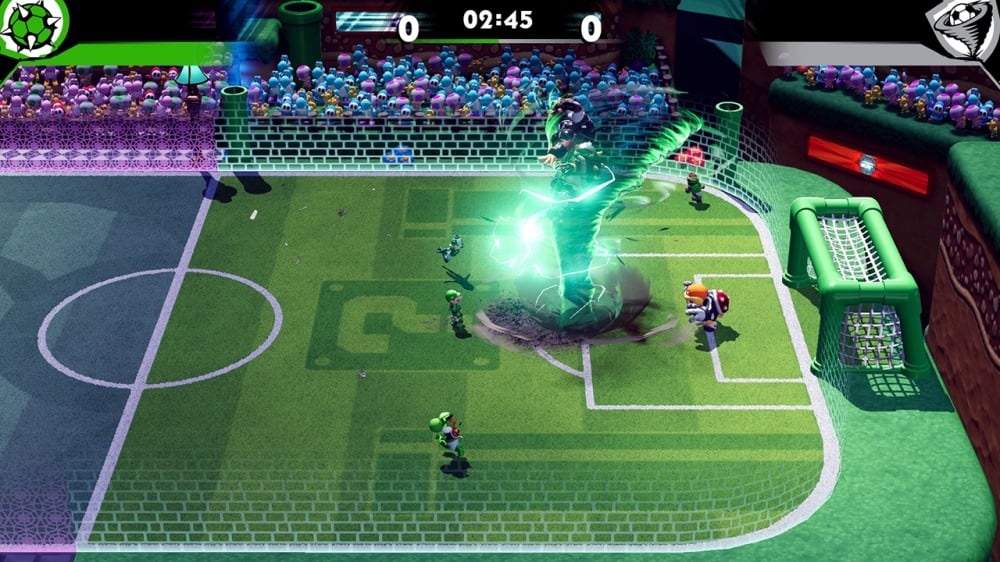 Similar to Mario Tennis Aces, this game was a bit thin on content at launch but had its mechanics nailed down. It has had a number of free updates since that added some extra characters, stadiums, and gear, but it still feels a bit lighter than one might prefer. Nevertheless, the gameplay is the most important thing in a game like this, and it's a riot. I'm not one for more realistic takes on soccer, but this kind of NBA Jam-like take is right up my alley. Perhaps it will be up your alley as well.
11. Paper Mario The Origami King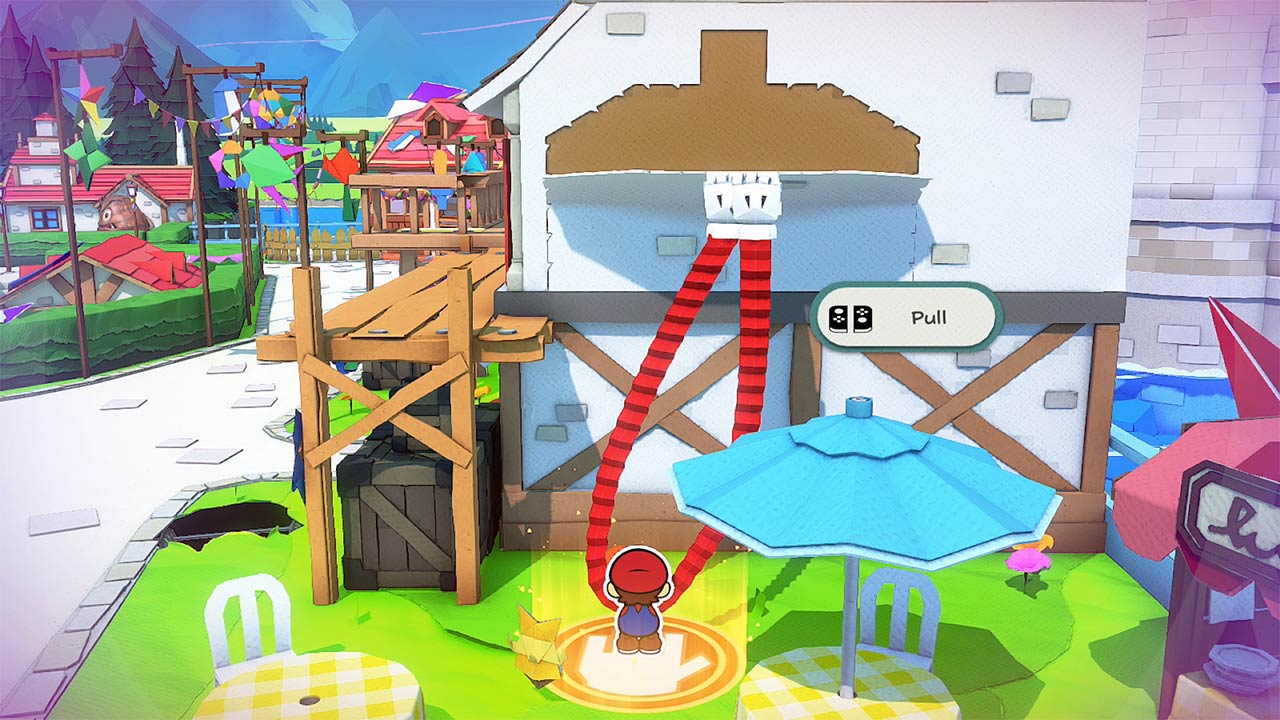 If there's one thing that can be said about the Paper Mario series at this point, it's that it's going to be what it wants to be whether people like it or not. What it wants to be seems to be a series of quirky adventure games with experimental combat mechanics, and that's what we get here. Fortunately, the battle system here is fairly engaging and the non-combat bits are superb. The story is also surprisingly creepy and compelling. As long as you come into it with forgiveness in your heart for it not being an RPG, you'll likely have a good time.
10. Mario Party Superstars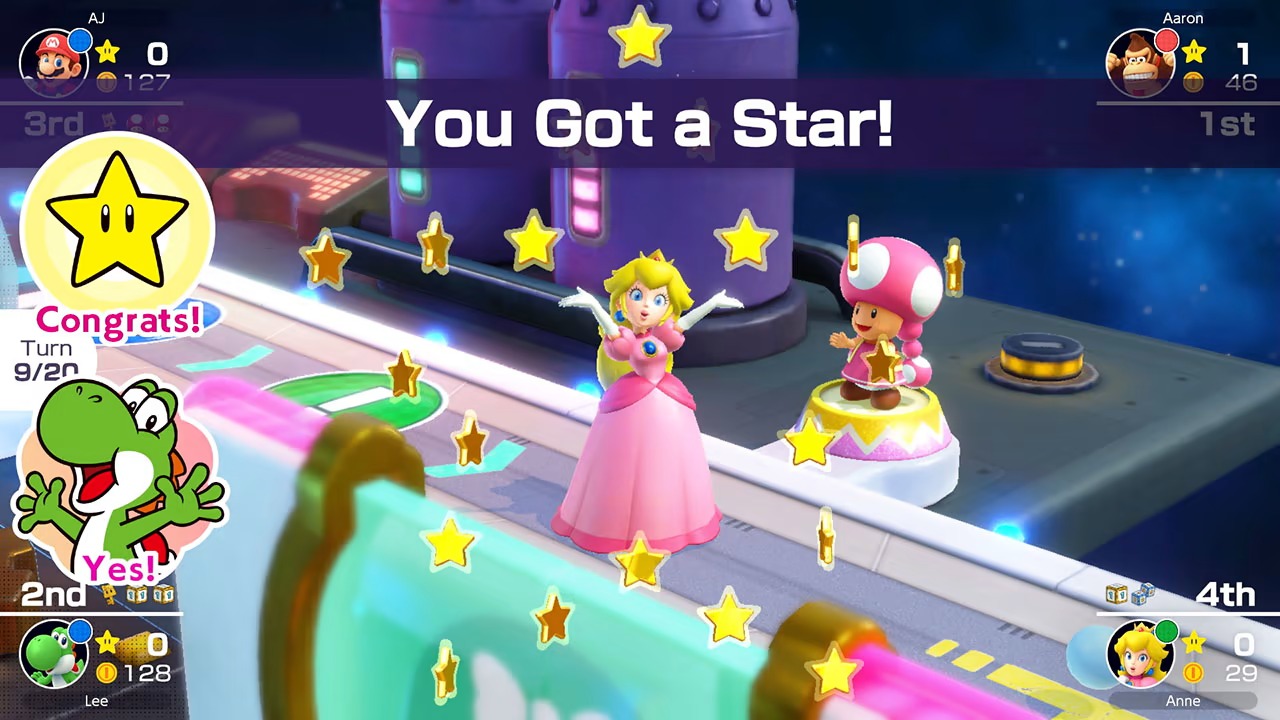 Something of an all-star take on the early Mario Party games, Mario Party Superstars is the perfect tonic for those who dropped off the series over time. You get tons of minigames to play, and lots of remade versions of tried and true boards from the first three games. While it's naturally best played with friends or family members, there's also a lot to chew on in single-player as well. In my opinion, it's the better of the two Mario Party games on the Switch.
9. Mario + Rabbids Kingdom Battle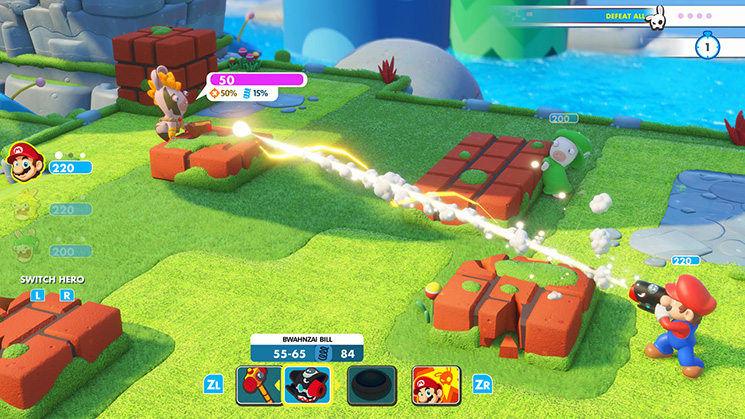 This wasn't exactly the first team-up people would have thought of, and the more surprising thing is that the game turned out to be awesome. It's essentially Mario XCOM, packed with a lot of stupid humor that makes this one of the goofiest turn-based strategy games around. Don't let that theme fool you, though. There's a satisfying amount of challenge on offer, and if you choose to dive into the DLC you'll find even more good times. You can find this at a criminally cheap price fairly often, so if you haven't played it yet do keep your eyes open.
8. Super Mario Maker 2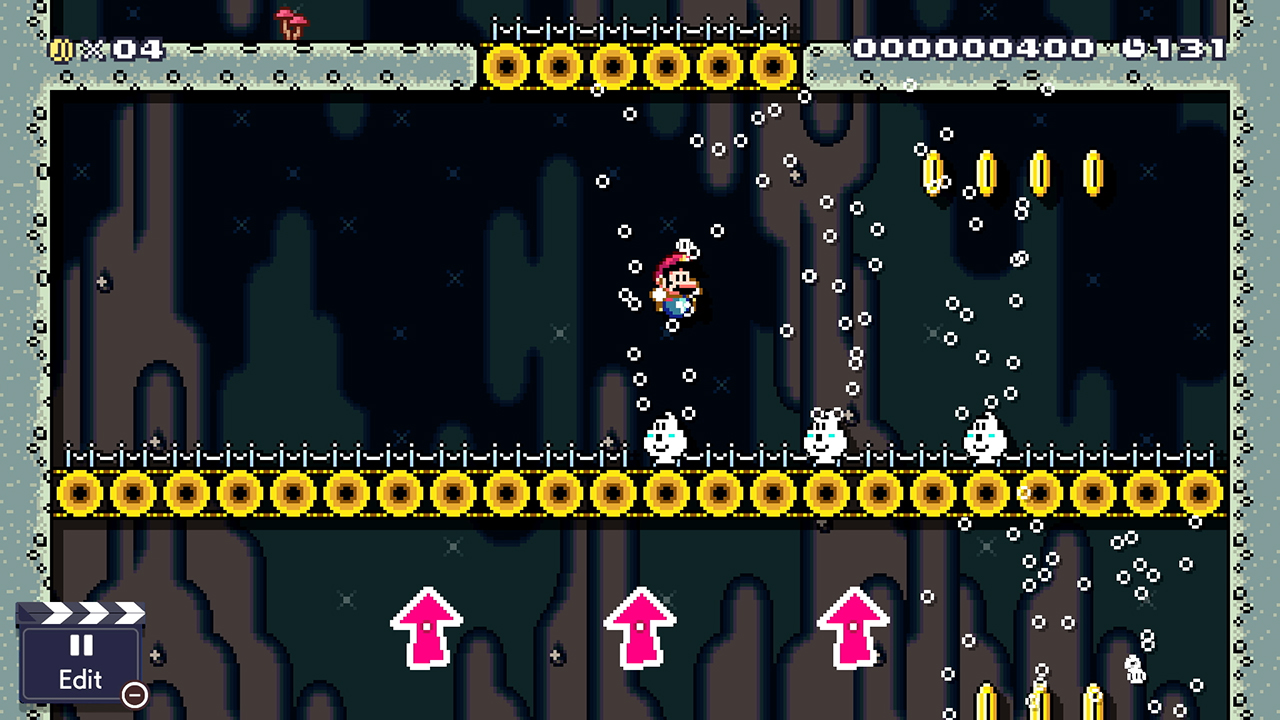 Depending on your tastes, this might well be the best game on this list. Make your own 2D Mario levels in a variety of styles, upload them for others to play, and download the levels made by others to try. You get a lot of interesting elements to play around with, allowing for a massive variety of stages to be created. If you're into making things, you'll get hours upon hours of entertainment. If not? Well, you don't have to make levels to have a good time with the ones others have made, and there's a rather substantial selection available. If this were to be the final word on 2D Mario, it wouldn't be a bad one at all.
7. Mario + Rabbids: Sparks of Hope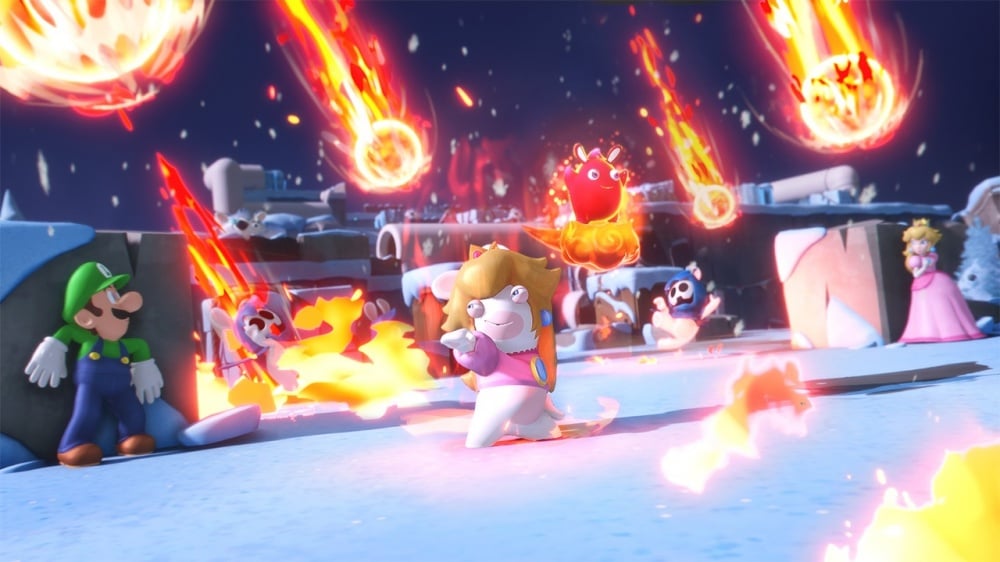 The long-in-development follow-up to Mario + Rabbids, Sparks of Hope manages to do everything you would want a sequel to do. The level designs are more open and cleverly constructed, and the gameplay is more action-packed and less rigid. It also adds more RPG elements, and that's a sure way to win me over. The antics of the Rabbids are as ridiculous as always, keeping things light even as the story tries to be more dramatic. I get the sense a lot of people slept on this sequel, even people who enjoyed the first game. Don't let it slip by you.
6. New Super Mario Bros. U Deluxe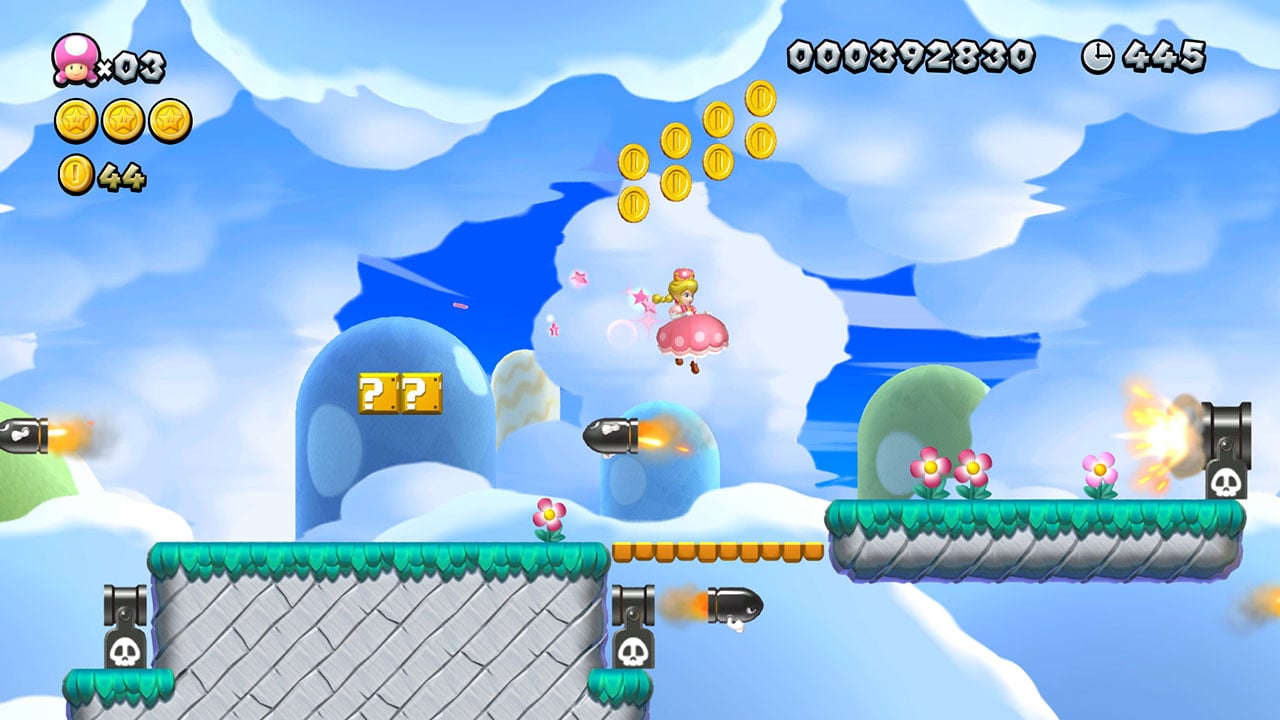 Is Mikhail still sleeping? Good. Look, the aesthetics of New Super Mario Bros. have been driven into the ground over the last couple of decades, and I know most of us are a bit tired of them. But the gameplay and level design in this game is off the charts excellent. Whether you're playing alone or attempting the utter chaos that is four players at once, you'll have a great time navigating this game's creative challenges. The improvements to this version, along with the packed-in New Luigi U DLC, make it an essential part of any Switch owner's collection.
5. Super Mario 3D World + Bowser's Fury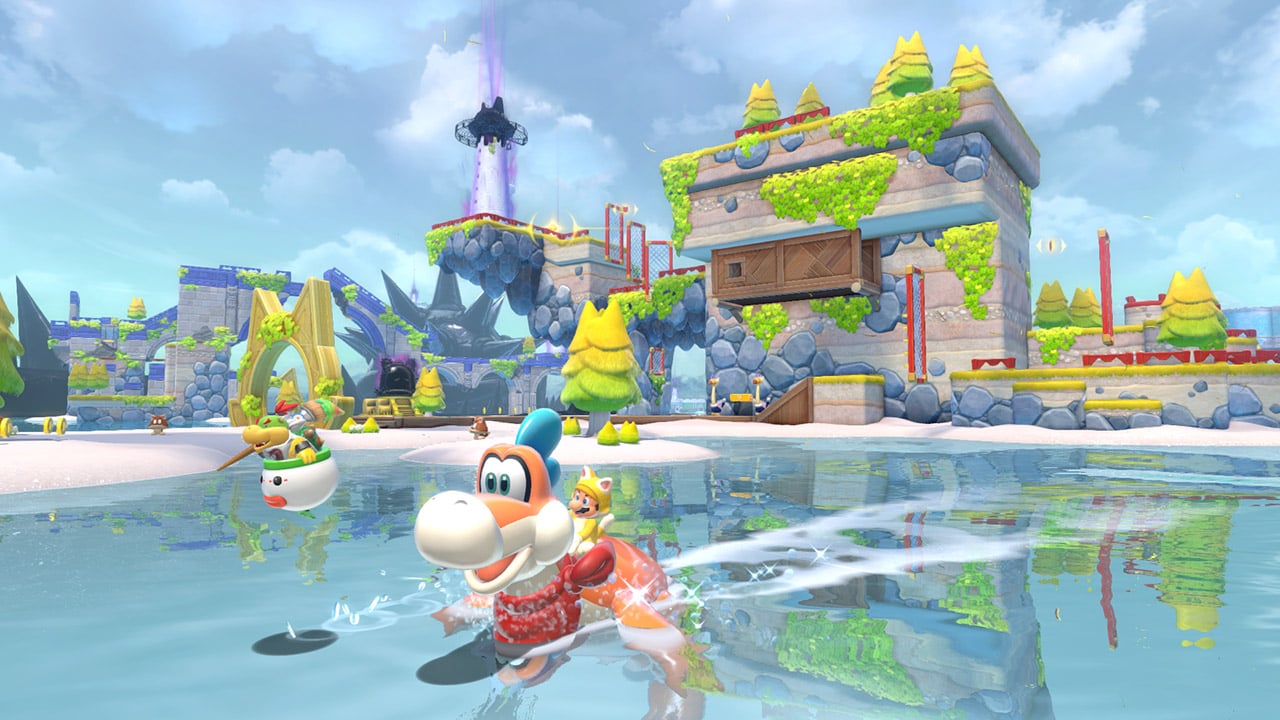 Another transplant from the Wii U, Super Mario 3D World takes the idea of 3D Mario into a new direction. Well, new if you haven't played the Nintendo 3DS Super Mario 3D Land, anyway. It feels like a more direct interpretation of 2D Mario in 3D, and it's another one that you can have a fantastic time with whether playing alone or with friends or family. The addition of Bowser's Fury, an incredibly experimental take on 3D Mario, only adds to the value. A terrific title that thankfully was made available for a wider-than-Wii U audience.
4. Super Mario 3D All-Stars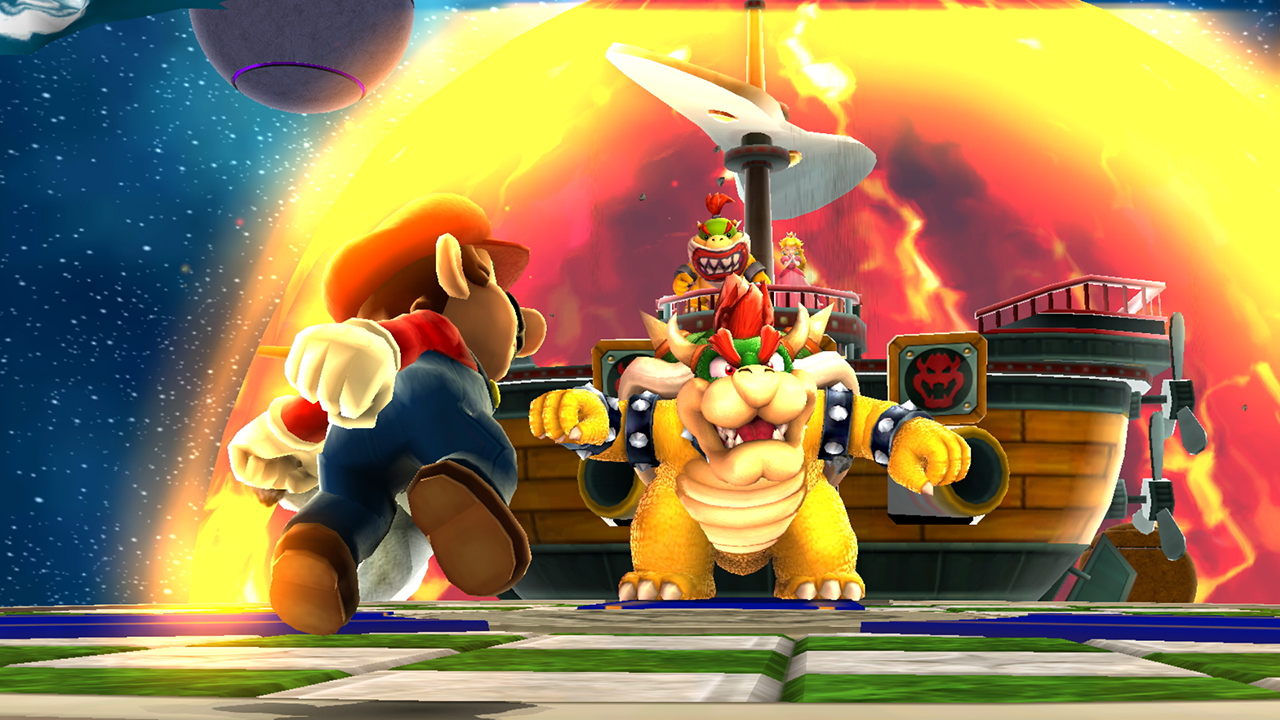 Yes, this is a bit of a sore point for some. For whatever reason, Nintendo opted to make this a limited release to celebrate Mario's anniversary. You can't buy it digitally anymore at all, and while there are something like ten million physical copies out there, I'd imagine finding a new one at regular pricing is getting more difficult as time goes on. But if you do have it? Mario 64, Super Mario Sunshine, and Super Mario Galaxy all in one bundle? Two absolute all-timers and one that only just misses the mark? Yes, please.
3. Super Smash Bros. Ultimate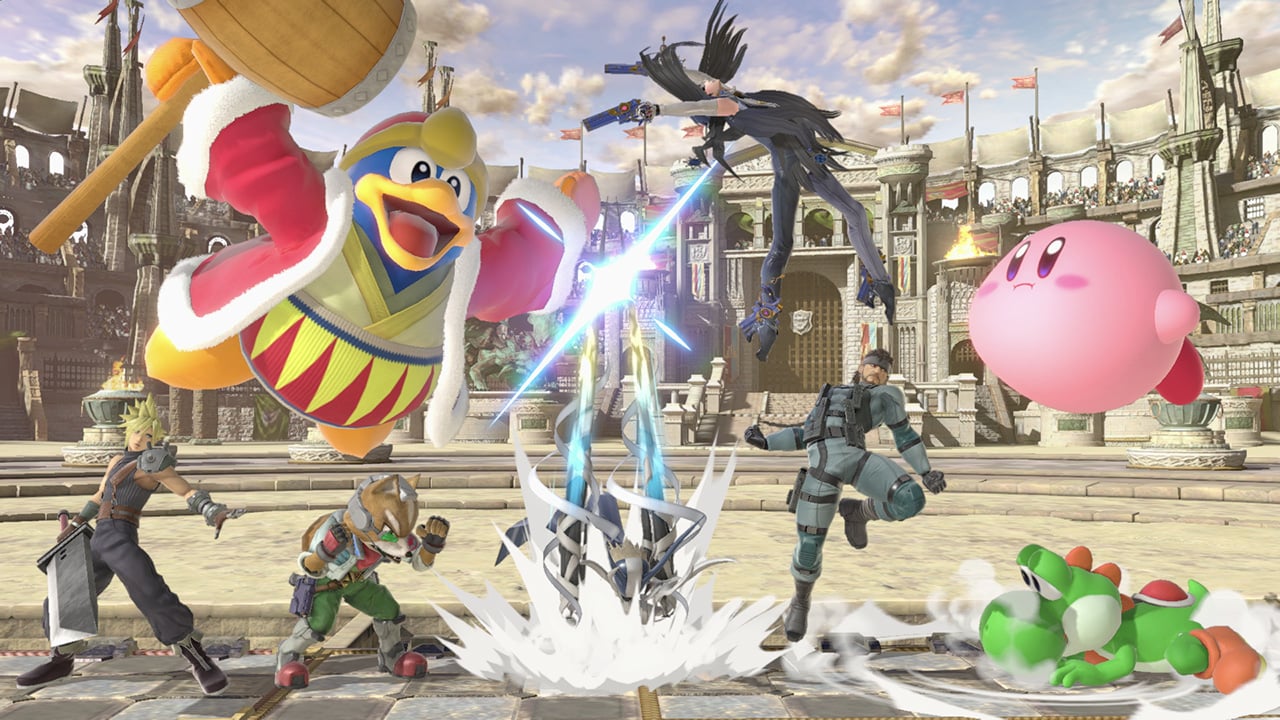 Perhaps a stretch calling this a Mario game, but by nature of the Nintendo mascot hierarchy, he's always going to be near the front of the pack in something like this. It can be a little pricey to get your hands on the full package if you're jumping in now, but the complete Super Smash Bros. Ultimate is an almost obscene spectacle of video gaming itself. Indeed, I can't imagine we will ever see it topped in that regard. It's also a pretty solid multiplayer brawler, one that even casual players tend to slide into easily enough.
2. Mario Kart 8 Deluxe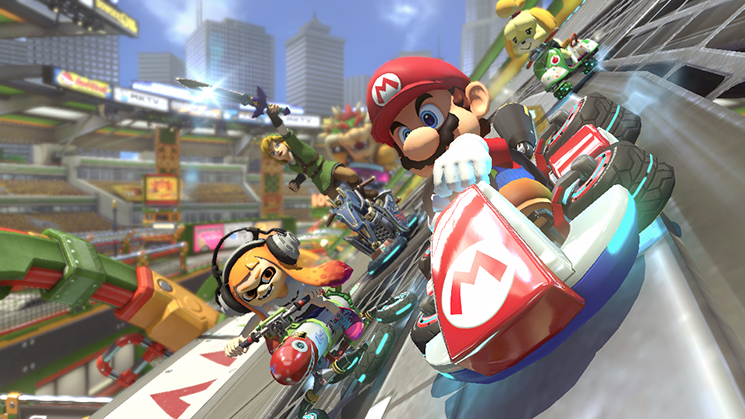 The best-selling game on the Switch and one of the best-selling games period, Mario Kart 8 Deluxe has been delighting players for years on end. The track designs are superb, the gameplay is sublime, and it looks and sounds terrific. The recent expansion has taken the already large track count to absolutely bonkers levels, with more on the way at the time of this writing. Much like Super Smash Bros. Ultimate, it's hard to imagine Nintendo finding a way to top this with the next entry.
1. Super Mario Odyssey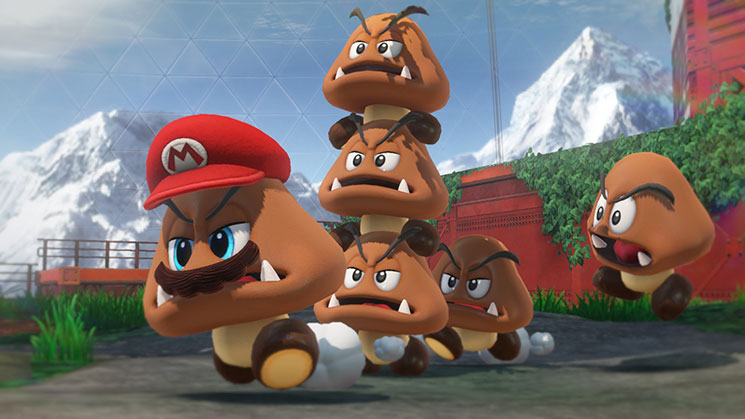 This was probably extremely predictable, but if so it is for good reason. Super Mario Odyssey brought back the exploration style of 3D Mario that had been absent since Super Mario Sunshine, and it really went for it. The result is a game that almost feels like it has too much stuffed into it at times. Its presentation is top-shelf, its level designs creative and fun, and the amount of tricks and secrets to learn is staggering. Another one of those games that should be in any Switch owner's library, and a dream come true for Mario fans.
And that's the list. I'm sure many of you will disagree with some placing or another. Some of you might think the whole darned list is wrong. Hit those comments and let me know which Mario games on Switch are your favorites and least favorites. We'll see how this goes, and if I can get away with it I might be back with another list for another series. Thanks for reading!