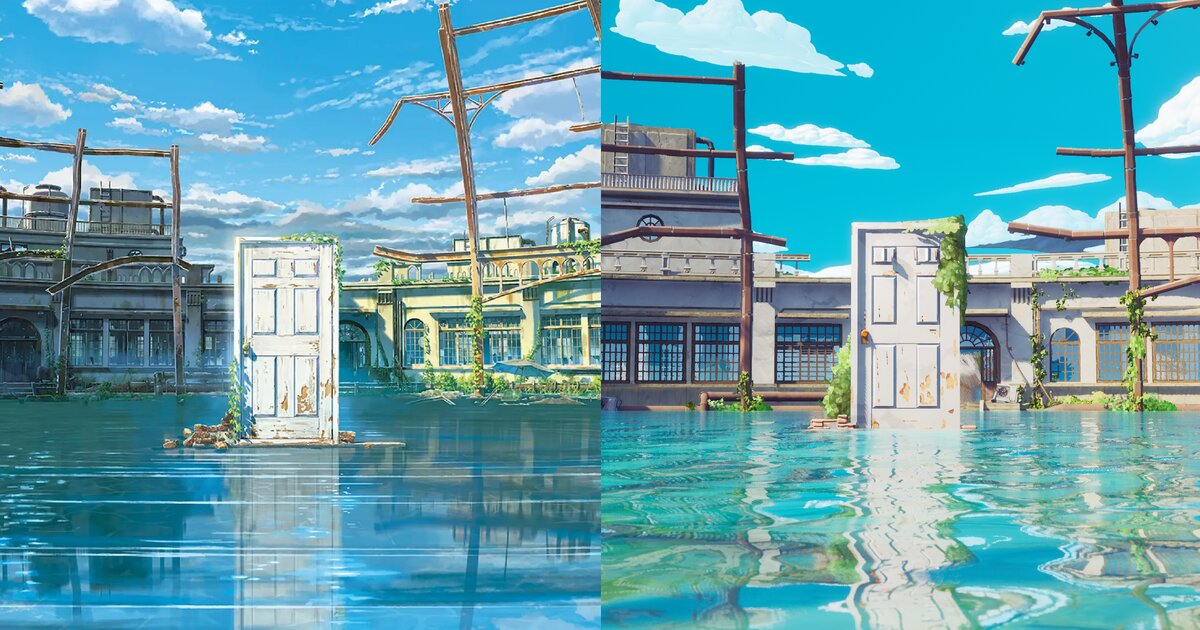 Kobe, Japan. A seventeen-year-old walks through the streets, glancing at a plant here, inspecting a utility pole there. At this moment, what he's thinking about isn't homework, nor dinner, but instead what to build in his next Fortnite map and how.
Meet Yanosu, a high school student and Fortnite map creator who's already a literal pro. We don't know his real name or what he looks like, but speaking to him revealed quite a few things. Take his inquisitiveness, dedication, and creativity, all of which are evident in his mind-blowingly detailed maps, from a stunning sunset-lit world inspired by Japanese architecture and the genre of cyberpunk to the ruins of the NERV Headquarters in Evangelion: 3.0+1.0 Thrice Upon a Time.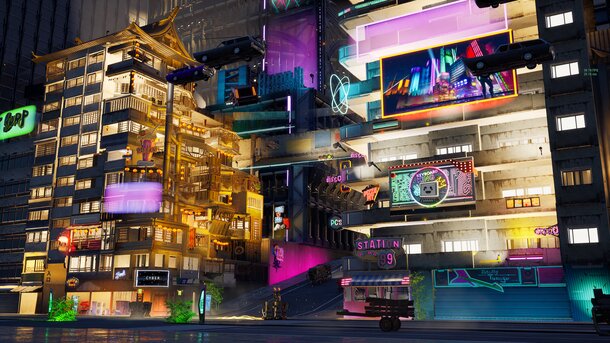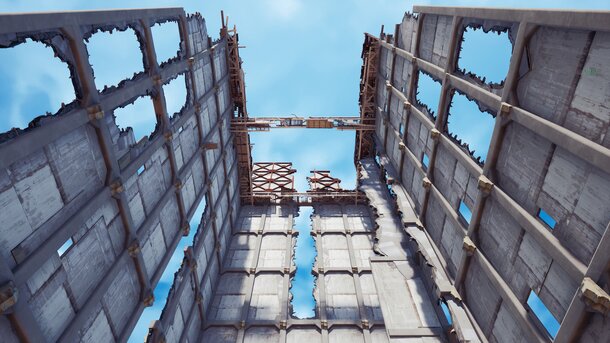 Recently, internationally acclaimed director Makoto Shinkai's latest film, Suzume, also received the Yanosu treatment. Upon seeing its very first visual, the teen - a huge fan of 5 Centimeters per Second and more - felt compelled to recreate it by the end of the day.
But that's not all - his labor of love ended up being seen by the man himself, resulting in the two meeting in person. During an interview, he opened up about all of this and more. Even if you haven't seen it yet, we haven't included any spoilers, so feel free to keep reading!
Plus, anyone can access the world, so if you're a Fortnite player, Shinkai enthusiast or even just someone who likes to see different worlds, we definitely recommend checking it out. You can access it by entering "9546-3215-5606" for the Island Code in Creative Mode (find more detailed instructions here).
Becoming a Builder of Worlds
Quick to laugh and willing to share, Yanosu named his introduction to becoming a builder of worlds as Minecraft and Little Planet. PlayStation Home, a now defunct platform that allowed users to travel and interact with others as their avatars in a virtual environment, also turned him on to the metaverse before it even became a buzzword. "Just endlessly walking around taught me how to create spaces and atmospheres."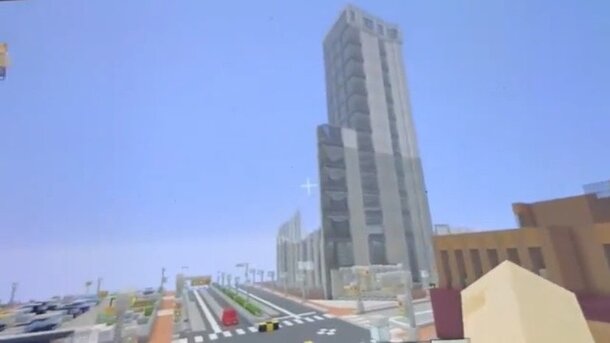 Furthermore, gaming runs in the family. His father is a Street Fighter enthusiast, to the point of renting a separate room pre-COVID for his community. However, Yanosu admitted that the two deem each other's main games as "tricky," laughing.
So if his father wasn't the reason behind him starting his Fortnite career, what was? 2018 brought not only the start of middle school, but also his first time playing the game. After exploring Battle Royale with friends, he was struck by Creative Mode, released in December of the same year. "I kept on making place after place, and that brought me back to where I started: PlayStation Home. As I tried different things over and over, the word 'metaverse' began to get popular, so I thought to myself that I wanted to try harder and started to really think about what kind of space I was making." 2019 then marked his first public map. "Releasing maps to the world was a feeling like no other."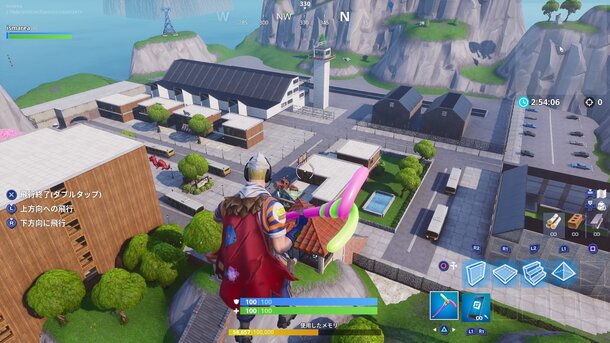 Cut to 2023. At 17 years old, Yanosu's skills have been recognized by companies, fellow creators, and players alike. However, maps as detailed as his don't just make themselves. He describes part of his process: "I generally go and walk around a place that's similar to the location I'm building. When I decided to make the crossing at Kamakurakokomae Station [from Slam Dunk], I went to a seaside spot in my region and absorbed how the light looks, the scents, and tried to recreate that feeling at home."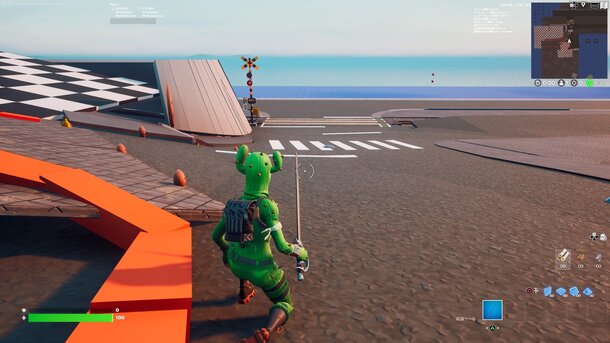 Yanosu and Suzume
With all of those club activities, cram school, and homework, the average middle/high school student in Japan isn't swimming in time for hobbies. Happily, it was possible for Yanosu to combine his interests of map-making and Shinkai movies. In addition to downtime spent running around and chatting with his fellow Fortnite map creators, he went on to make places seen in The Garden of Words and 5 Centimeters per Second. "Just as I was wondering what to do next, Suzume's teaser visual came out, and I kind of hoped that it would make its way to Mr. Shinkai if I recreated it on the same day."
Tokyo Otaku Mode, who's connected to Yanosu, discovered the map and showed it to TOHO, Suzume's distributor, who ended up officially backing him. Upon finding out, he "felt like [he] was going to explode!"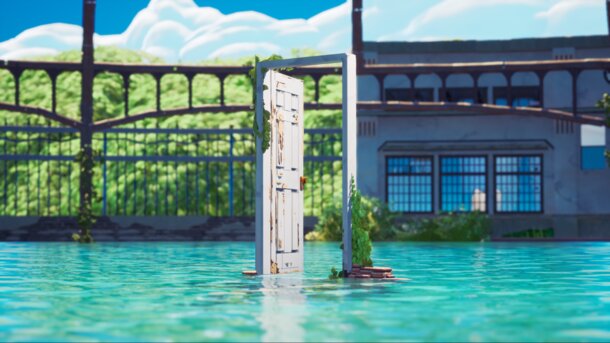 While he was given official material to reference, he turned to the trailers to find missing elements, as the film hadn't actually been released yet. "I did things like watch the scene where the 'camera' is rotating around Suzume and count every single window." Another example of this ferocious attention to detail is the door itself, which required him to get creative with the limited parts available for Fortnite maps. "The marks on the door in the visual look like bits that have flaked off, but I made them by layering parts of wood" - in the exact same positions as the original, of course - "so when you look at it from the side, you can see them placed slightly above." And then there are Shinkai's trademark clouds, put together with aurora and snow parts in a sky "that makes you feel that the space is really grand when you revolve the camera 360 degrees."
Meeting the Man Himself
TOHO's offer also included an invitation to an early screening of Suzume. In addition to plunging him into a world beyond the trailers and material he had studied, he finally met Shinkai himself, a hope he'd harbored for years, having even entered (and lost) a lottery for a fan meet and greet. "He had this strange aura, like his outline was drawn really thickly. He looked like a really nice person, but I could feel the weight of all the movies he's made. Like I could see Your Name., 5 Centimeters per Second, and Weathering with You all behind him.
"A lot of my memories have disappeared because I was nervous, but I talked about the sounds used in the movie, how I felt like I'd gone on a trip myself even though I was sitting in a theater, how I saw myself in Suzume a lot." And how did Shinkai react? "He told me, 'I'm glad I was able to represent modern high school kids accurately.' He was also happy to hear from an actual high school student."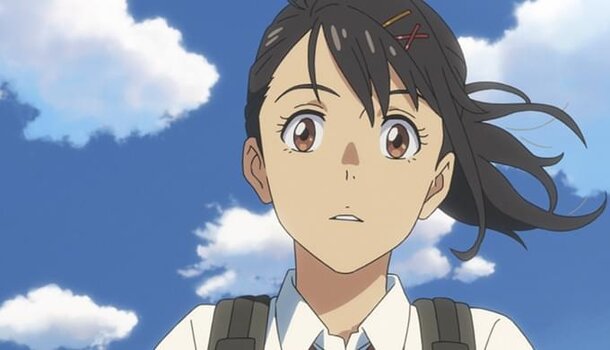 Beyond Suzume
Now that Yanosu has touched up his Suzume map, which reflects his new impression of the film's vivid scenes and the scale of its world, one of his next goals is something more rustic: recreating rural Japan. "There are a lot of people who haven't been able to come to Japan because of COVID, so I want to make beautiful country landscapes in a virtual space so they can come from overseas."
However, it's not just a matter of enjoying the view. "Mr. Shinkai has said before that he wants to leave a record of Tokyo and what it's like now in his works. Like him, I want to preserve places in Japan through these virtual spaces." One ideal map would be a relaxing place where you simply "look out at the countryside as you ride a little train without a conductor, then get off and just walk while you listen to the birds call."
As for the metaverse in general, "what's really tempting about it is the ability to go to places where you can't in real life. There are no limits, in a good way." For example, being able to snap Insta-worthy pictures from train tracks, roofs, and other dangerous spots.
Why Not Explore Yanosu's Maps For Yourself?
When you make it to Japan, you might just bump into Yanosu as he scouts locations for his next map, but until then, he just wants you to enjoy what's already out. For the Suzume one, "you can now open and close the door, so I'd love for people to take pictures of them going through it and recreating other scenes." You can make sure he sees them by tagging his Twitter handle, @YNS_FN.
Something else to get excited about is Suzume's official international release, which began this April. Check out dates here and Crunchyroll's English-subbed trailer.
For more of Yanosu's work, visit his Twitter and YouTube channel. To explore his Suzume map in Fortnite, use the Island Code "9546-3215-5606."
This is a Tokyo Otaku Mode original article.