With The Legend of Zelda: Tears of the Kingdom finally hitting the Nintendo Switch after years of development, it's safe to say many Switch owners have a bit of Zelda on their minds. And hey, if you're looking for The Legend of Zelda, the Switch can certainly provide. The Legend of Zelda: Breath of the Wild, The Legend of Zelda: Link's Awakening, The Legend of Zelda: Skyward Sword HD, and a litany of classic Zelda games on the various Nintendo Switch Online apps are all at your fingertips. But what if, for argument's sake, you want a game that is like The Legend of Zelda but is not The Legend of Zelda? We've got you covered, friends. Here are ten games similar to Nintendo's classic that we feel scratch that ol' Zelda itch.
Blossom Tales: The Sleeping King ($14.99)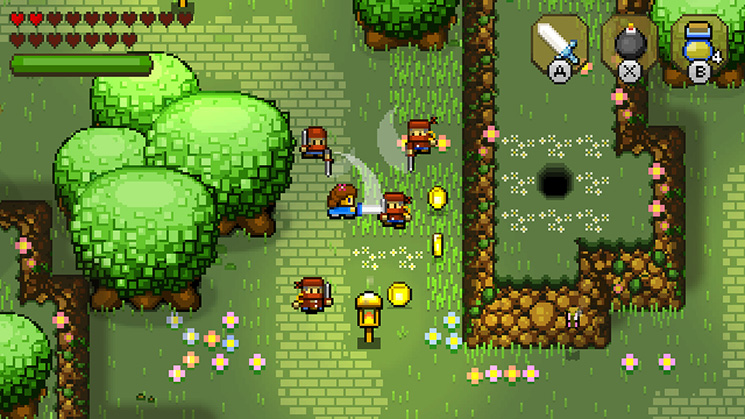 Despite how successful the series' foray into the world of 3D has been, there's something that just works about the classic top-down Zelda formula. If that's the flavor you enjoy, it's hard to beat the Blossom Tales games. There are two of them and they are both very good, so I'll just throw the first one in here and let you do what you need to. It feels like a love letter to the 16-bit era, and it has all of the combat, puzzles, and exploration you'd expect from a game of this sort.
Tunic ($29.99)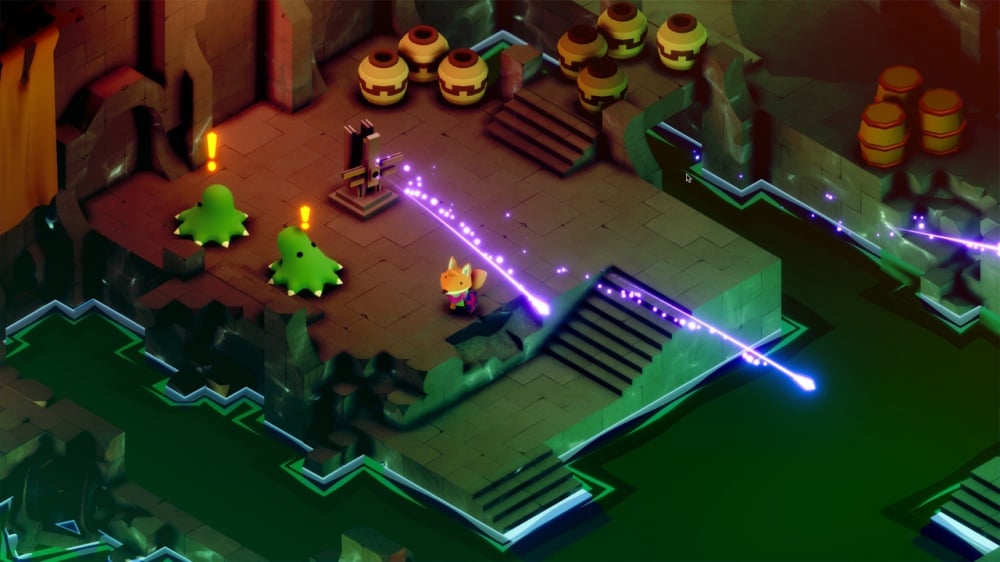 One of the things that really drew people to the original Zelda on the NES was its sense of mystery and discovery. It was so cryptic at times and the secrets were densely packed. Tunic recaptures that feeling better than most games, and it's truly one for the folks who like to solve puzzles and riddles. The combat is no slouch, either. If you remember unfolding the map that came with that shiny gold cartridge and thumbing through its manual, the in-game manual you collect the pages for here will hit your nostalgic heart with a bullseye shot. A great game all-around and a treat to play on Switch.
Darksiders Warmastered Edition ($29.99)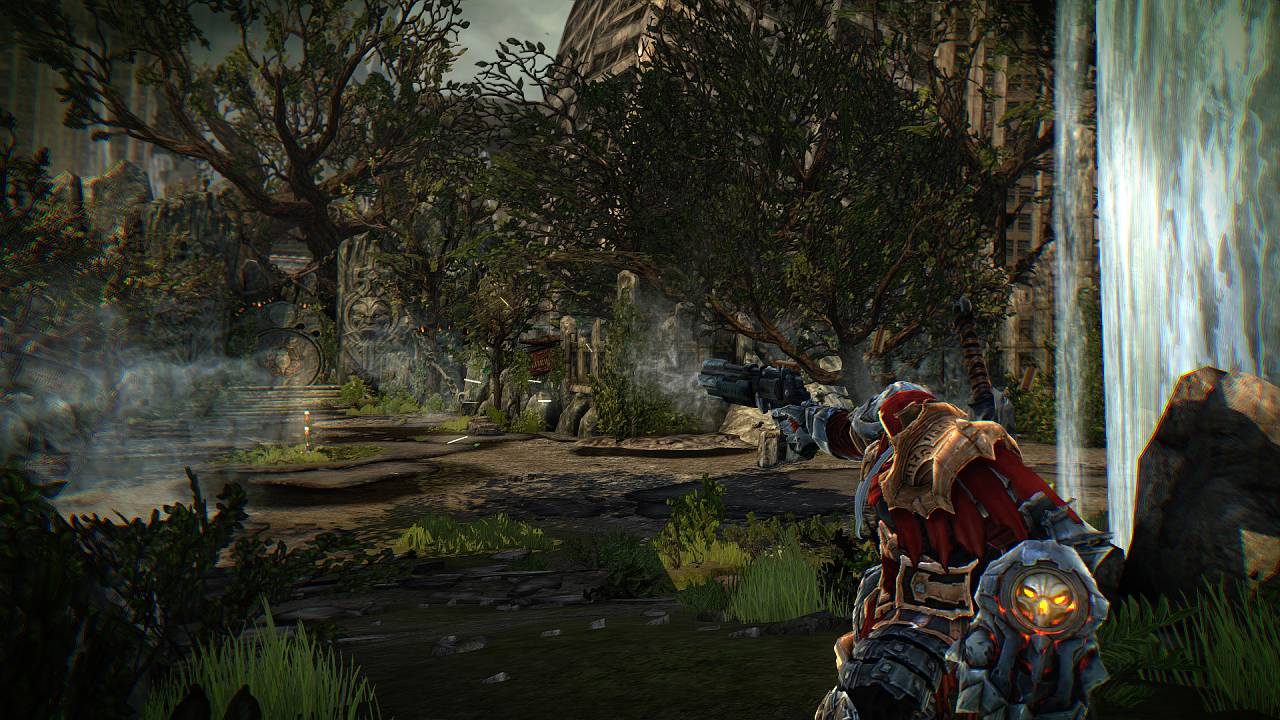 These days there are a lot of games that follow the Zelda format in one way or another, but back in the 00s it was a lot rarer of a happening. It was even more unusual when one of the games actually did it well. But against the odds, Darksiders pulled it off. It does its own thing for combat and it has a much greater focus on story, but any fan of the classic 3D Zelda games will feel right at home with its exploration and puzzles. If you enjoy this one, I'd also recommend its sequel.
Okami HD ($19.99)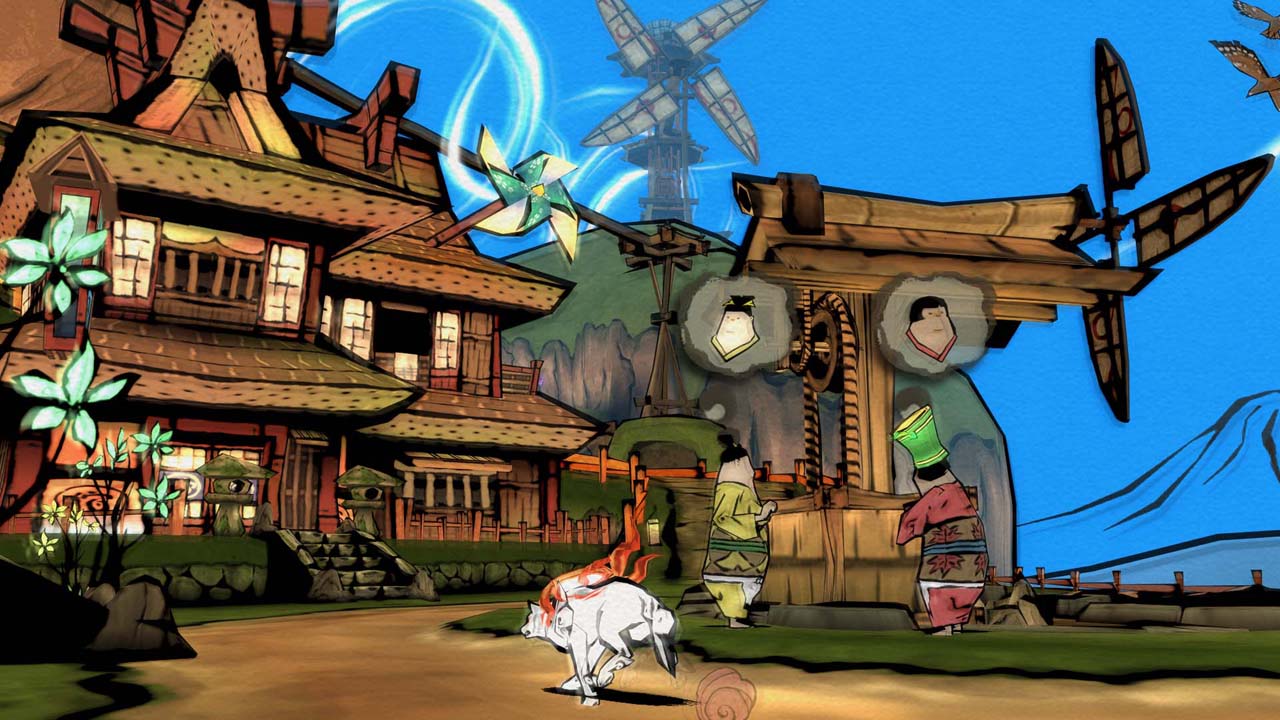 Here's the other popular riff on 3D Zelda from the 00s. Developed by Clover, the team that would largely go on to form Platinum Games, it blends a gorgeous art style, a unique setting, some interesting combat mechanics, and some great puzzle-solving and exploration into one package that is practically bursting at the seams with stuff. This is a lot of game for twenty bucks, probably more than most would ideally want, and as games similar to the 3D Zelda format go it is among the finest and most celebrated.
Death's Door ($19.99)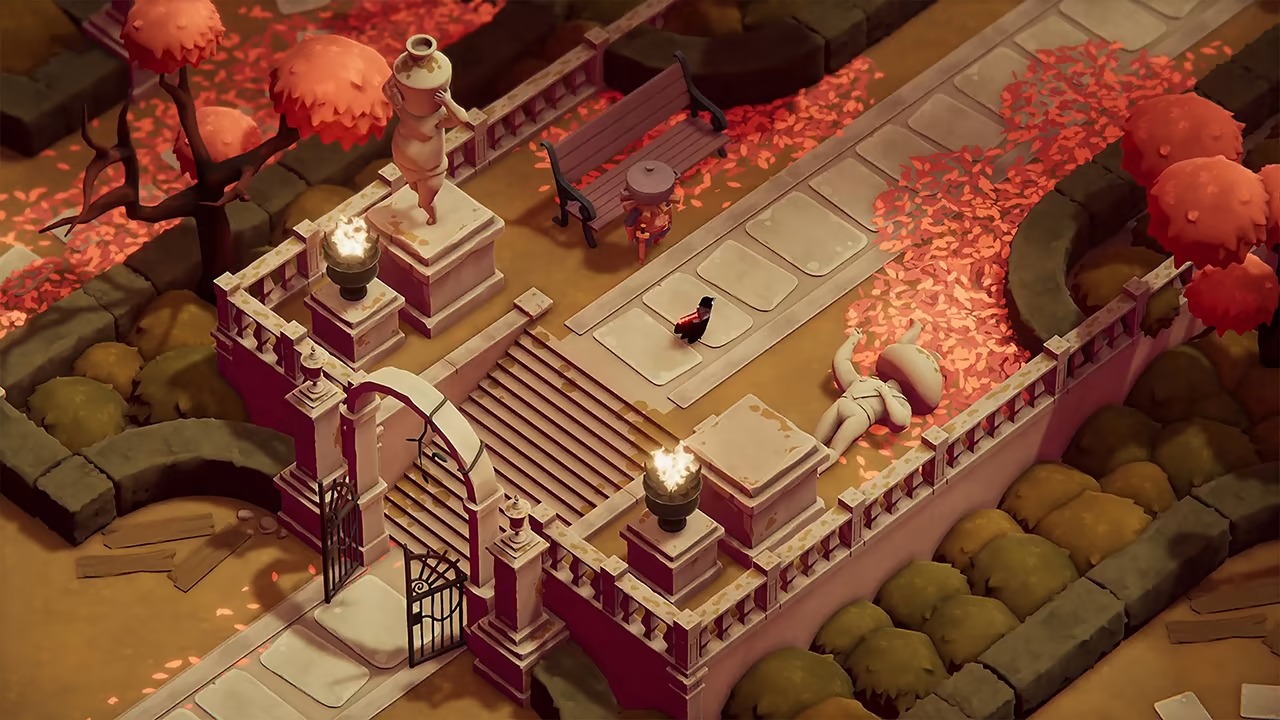 If you want a little Souls mixed into your Zelda, that's what Death's Door has to offer. But don't worry if you're not super keen on From's challenging spectacles. This one has a lot of map exploration too, and the battles aren't as nasty as the reference might imply. The bosses will make you hustle more than most of the games on this list, but the gorgeous look, sounds, and gameplay in Death's Door makes the occasional bits of pain worth pushing through.
CrossCode ($19.99)
Another indie effort, and another sensational game. Set in a fictional MMO, CrossCode uses its theme to create a lot of clever puzzles and situations. It's a huge game and the puzzles require some genuine thinking to solve, so if you're the sort that prefers combat to using your brain power this one might not be the best one for you. The battles are a lot of fun, of course. I don't want to take away from them. I'll also mention the incredible world-building, as this game goes all the way when it comes to fleshing out its setting.
Ittle Dew 2+ ($9.99)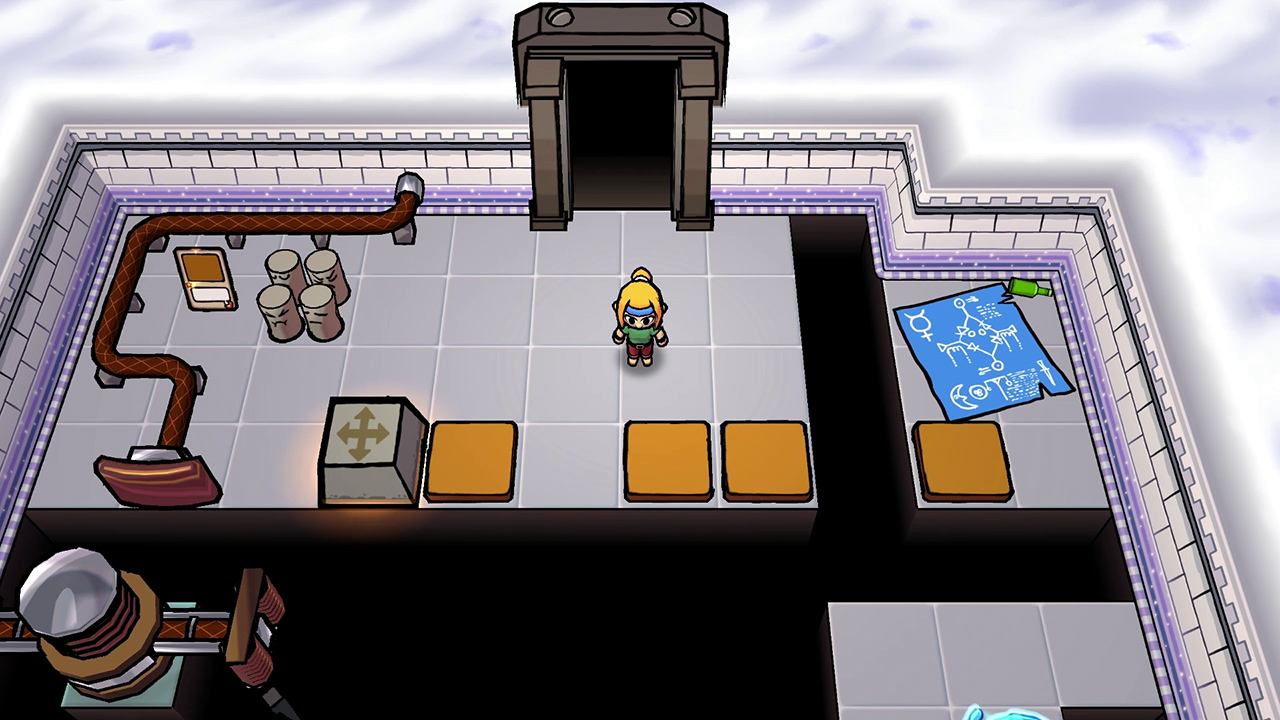 The Ittle Dew games have never been the biggest darlings of the indie scene, and I certainly can't deny that there are some rough edges to be found in them. But the puzzles really nail that Zelda feel, and the jokes are actually funny. There's a lot of heart packed into these games. The first one is fairly short and feels a bit small in scope, but the sequel is a full-on adventure that is more than worth taking up if you have any fondness for the 16-bit Zelda framework.
Moonlighter ($24.99)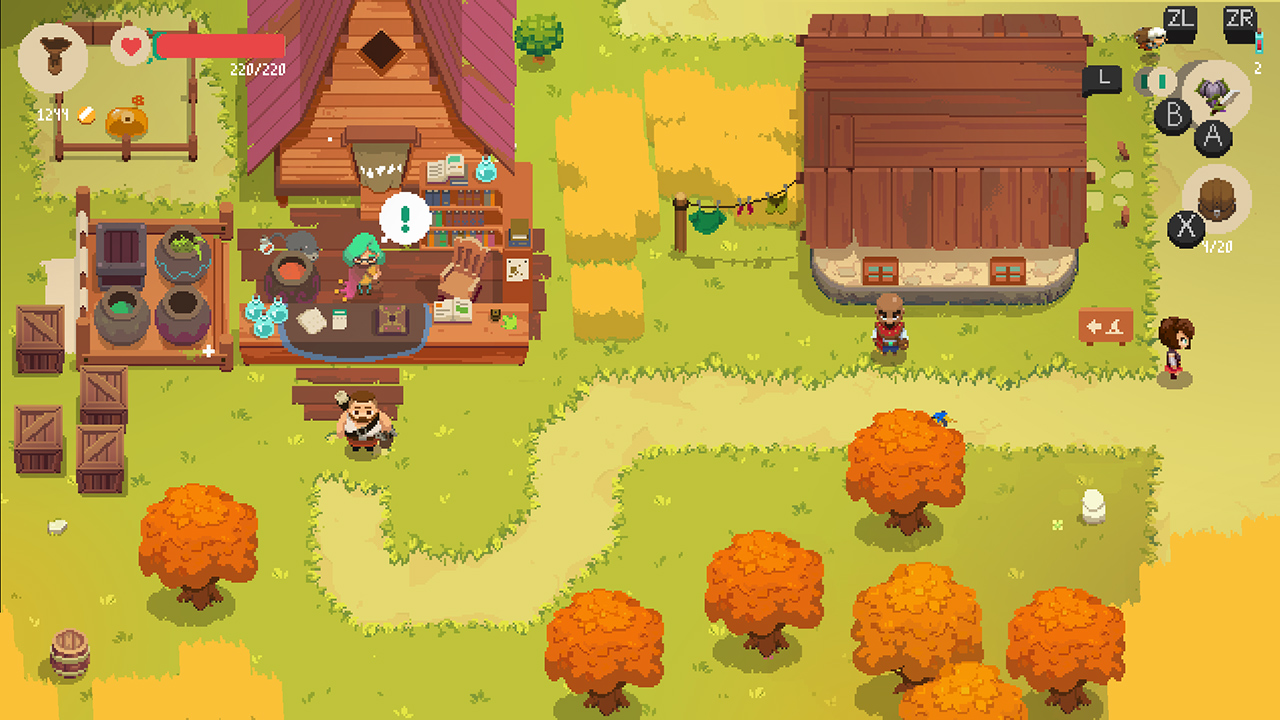 Here's another one with one foot in another type of game. You get your Zelda-style action-adventure, and it's quite well-done in all respects. But you also get a shopkeeping sim, and both of these parts bounce off each other to create a rather satisfying game. Head into dungeons, battle enemies, collect items, sell them at your shop, upgrade your stuff, and head out to do it again but better. It has that roguelite element that is all the rage these days, but I think it has a lot of appeal for Zelda fans.
Immortals Fenyx Rising ($59.99)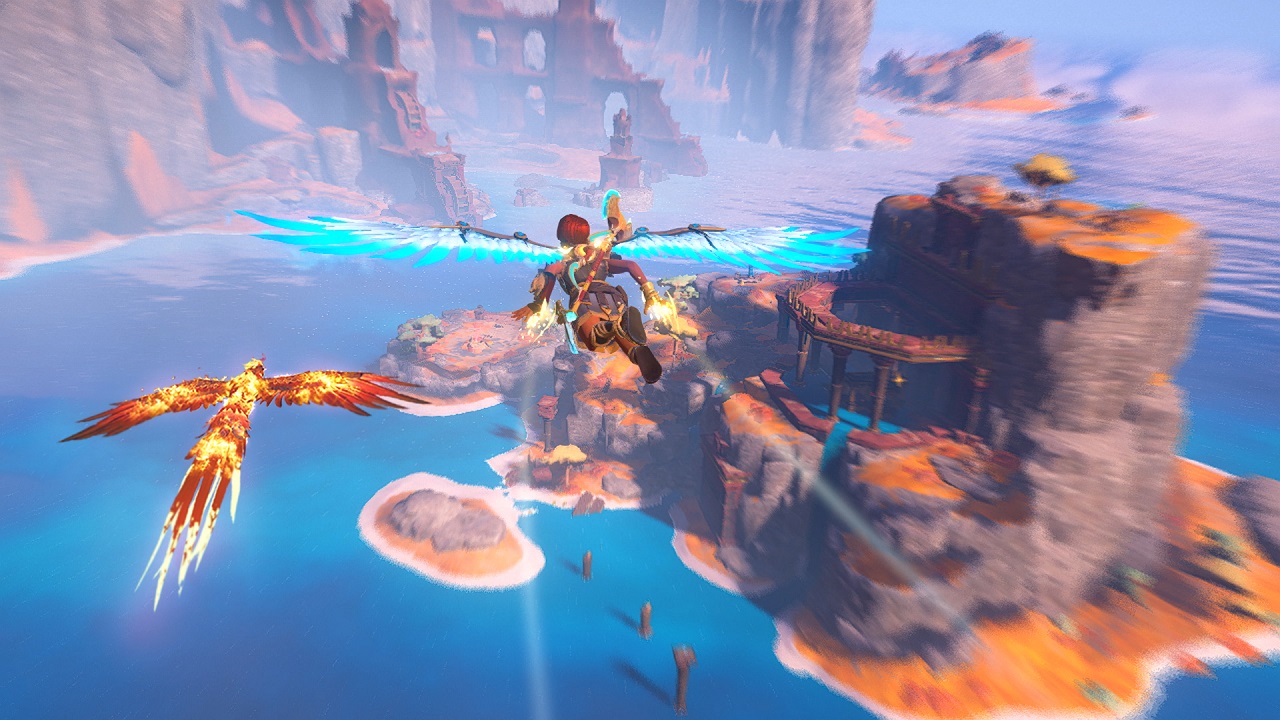 Perhaps you came to the Zelda party with Breath of the Wild, though? All of these games that take after the top-down 2D Zelda games or the classic 3D games just aren't doing it for you? Maybe Immortals Fenyx Rising is what you're after. Ubisoft wasn't incredibly subtle here, but it does enough of its own thing with its theme that it doesn't feel too close for comfort. Anyway, it has a big open world to explore, solid controls, fun puzzles, and a nice light tone that might be a little too jokey for some but certainly helps separate it from its obvious source of inspiration. It can often be found at ridiculously low prices, too.
Hyper Light Drifter – Special Edition ($19.99)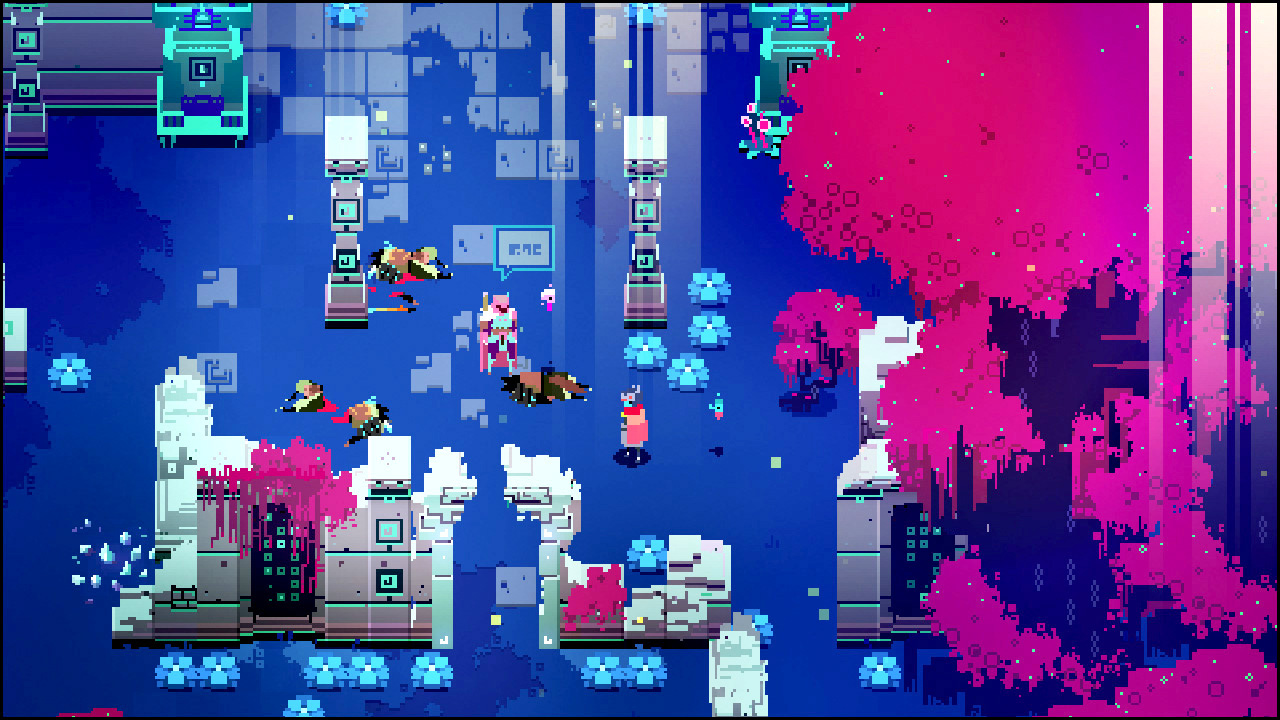 It's hard to believe this game is more than seven years old now. It still looks great and the exact way it lays things out still comes off as fresh as the day it came out. A strong visual style and outstanding atmosphere gives it a singular feel, and the combat system is great fun to learn and apply. Odds are good you've already played this one if you're a fan of The Legend of Zelda, but if you've somehow missed it, give it a shot. It's well-known for a reason.
And that's the list, friends. There are several others I could easily put on here, and the final cuts were truly heart-breaking. But ten is what I promised and ten is what I have delivered. You, however, have no such limitations. Hit those comments with your favorite Zelda-like games that didn't make this list so we can all share in the good times.