Hello gentle readers, and welcome to the SwitchArcade Round-Up for May 11th, 2023. Weep for today's new releases, friends. We've got a full-on new Zelda game hitting tomorrow, with The Legend of Zelda: Tears of the Kingdom finally arriving after years of development. I'd imagine a lot of people are reserving their money and gaming time for that, and I'm not sure what that means for today's games. There are definitely some good ones in here, and we've got summaries of the whole group. After that, we take a look at the relatively light lists of new and expiring sales for the day. Let's get to the games!
New Releases
Fuga: Melodies of Steel 2 ($39.99)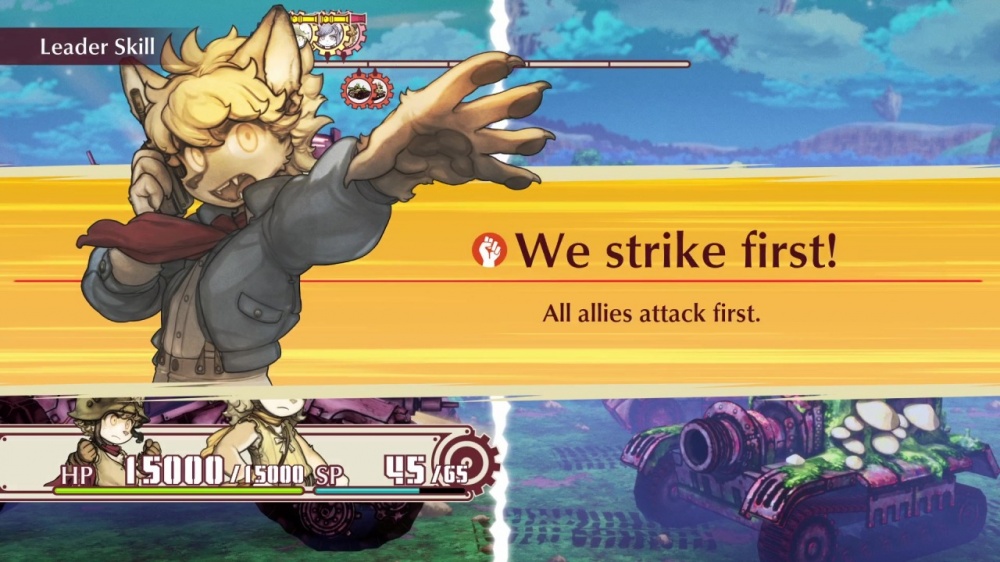 Another serving of depression and despair, most likely. Fuga: Melodies of Steel carried on the Little Tail Brox series dutifully, and it seems to have done well enough to get a sequel. By and large you can expect more of what you saw in the first game, but some of the gameplay mechanics have been tweaked based on player feedback from the first. Naturally, it tells a whole new story too, with lots of choices that can lead to various outcomes. If you're new to the series, start with the first Fuga. If you didn't like that game, you probably won't like this one. And if you did? You probably already preordered this.
Gunvein ($19.95)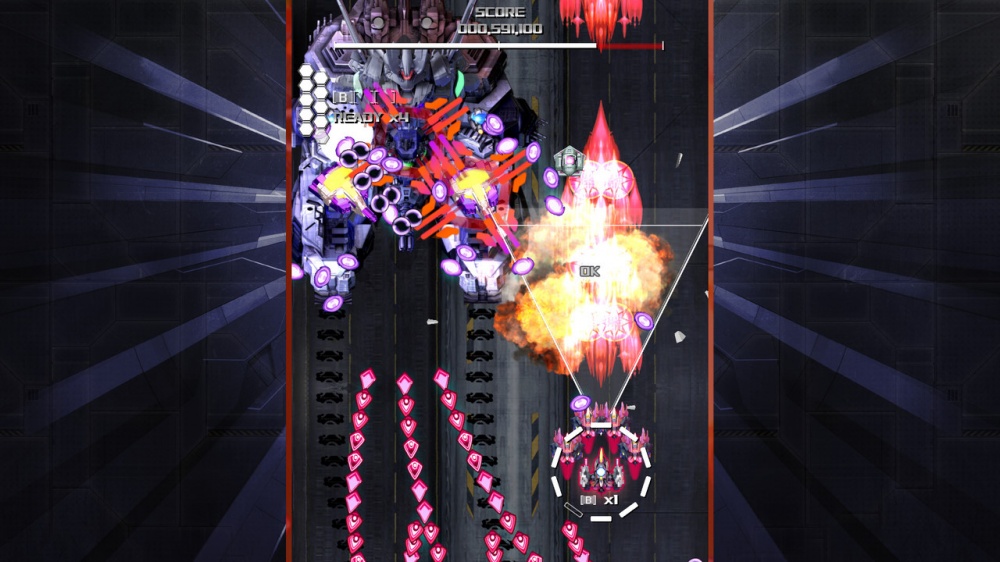 NGDEV's well-regarded vertical shooter comes to the Switch with this release. It's a heavy bullet-hell game that rewards aggressive players, and it's very good. If you enjoy Cave's shooters, you'll be right at home here. There are three different characters to use, several modes to play, and those ever-so-crucial online leaderboards to compete on. It's also packed with various tutorials and challenges that will help you learn the ins and outs of the game.
TT Isle of Man: Ride on the Edge 3 ($49.99)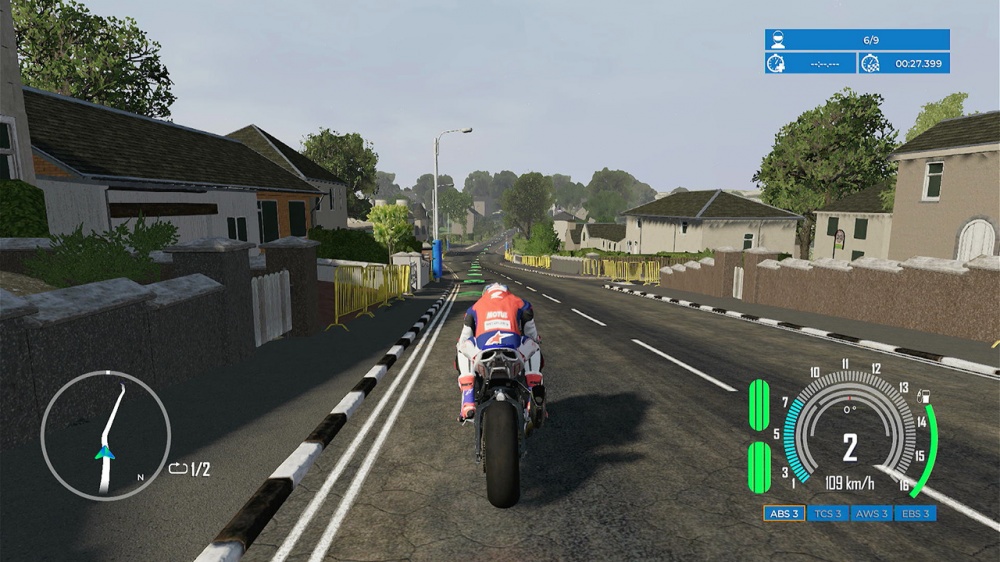 Nacon's decent-but-not-spectacular motorcycle racer is back for another round. It features updated content based on the latest TT, and a new open world that allows you to ride around the Isle of Man looking for different modes and challenges. Given the performance issues of previous Nacon releases on the Switch, I fear for how that open world is going run on this platform, but I suppose we'll know soon enough. Probably best to wait for some reviews on this one.
Arcade Archives Mazinger Z ($14.99)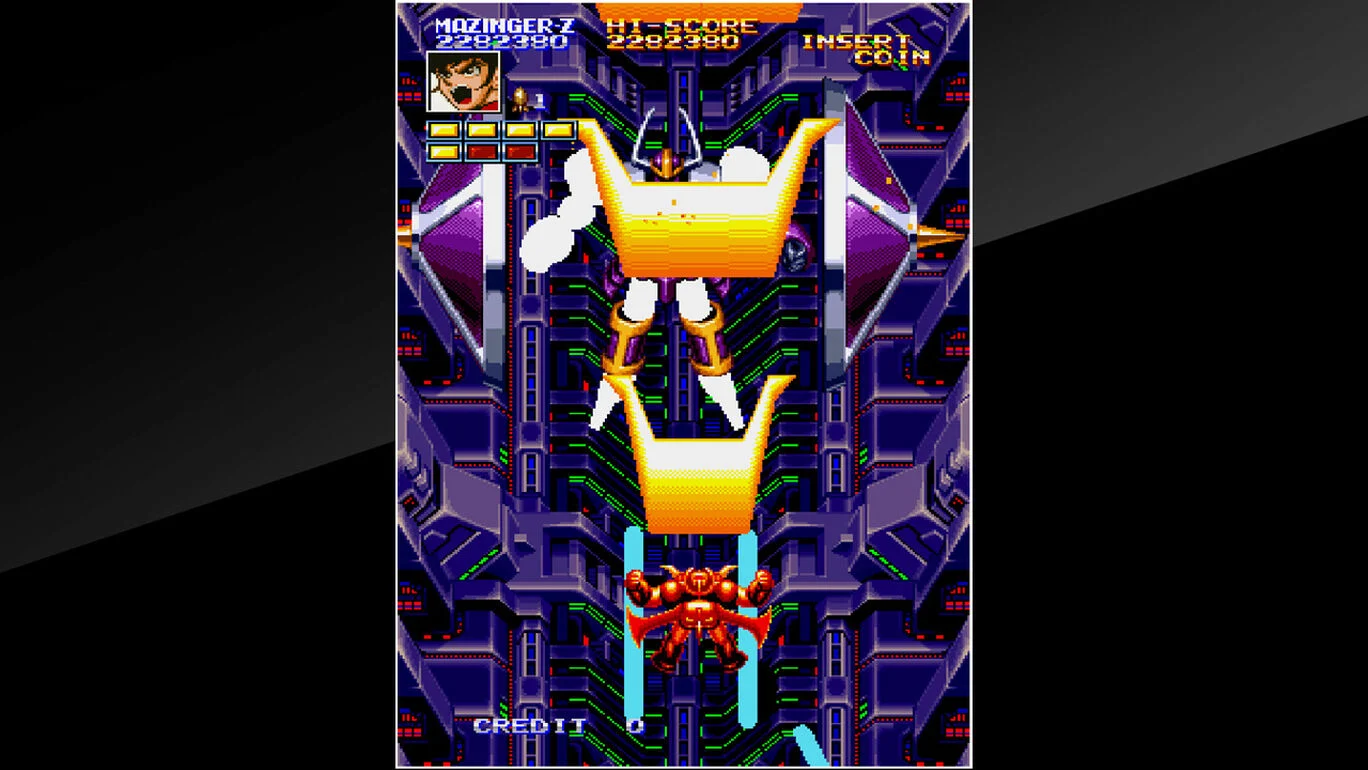 Well, here's a milestone: the first licensed game in the Arcade Archives line-up. And the price matches that, I'm afraid. This is a vertical shooter released in 1994 by Banpresto, based on the classic giant robot brand. Take control of the titular hero and blast away the baddies. Not the finest of shooters by any means, but it's not too shabby either. Hopefully this opens the door to that dope Sailor Moon beat-em-up.
Murderous Muses ($13.99)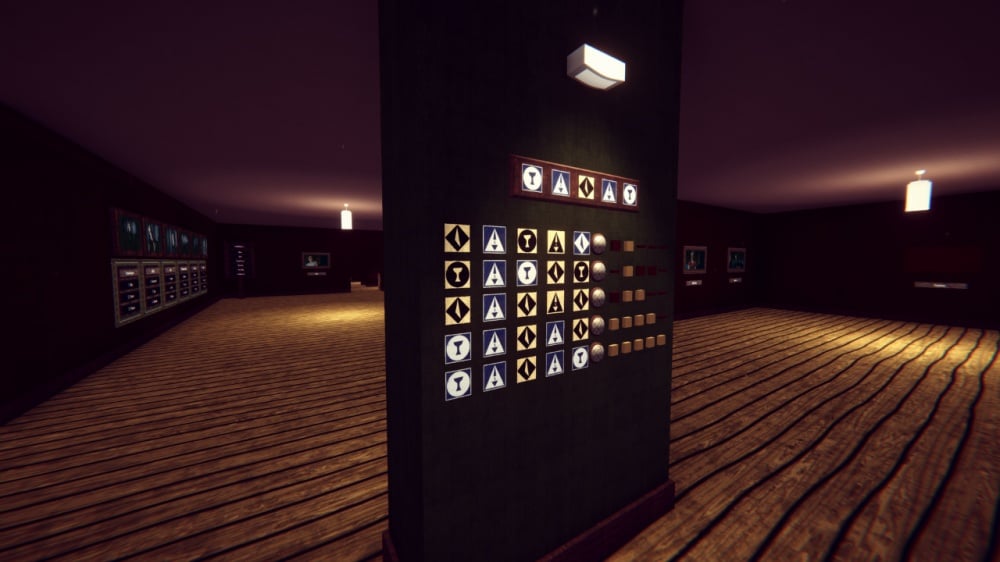 From the makers of The Infectious Madness of Doctor Dekker, The Shapeshifting Detective, and Dark Nights with Poe and Munro comes this procedurally-generated supernatural mystery game. Yes, it's a bit different every time you play it, and yes, that kind of thing always makes me a little nervous too. Critic reviews of its Steam release were somewhat middling, but it seems to have gotten a slightly warmer reception from players. If you want to solve a murder mystery in an art gallery where the exhibits come to life, maybe give this a look. No one else is making a game for your very particular tastes, after all.
Elemental War 2 ($19.99)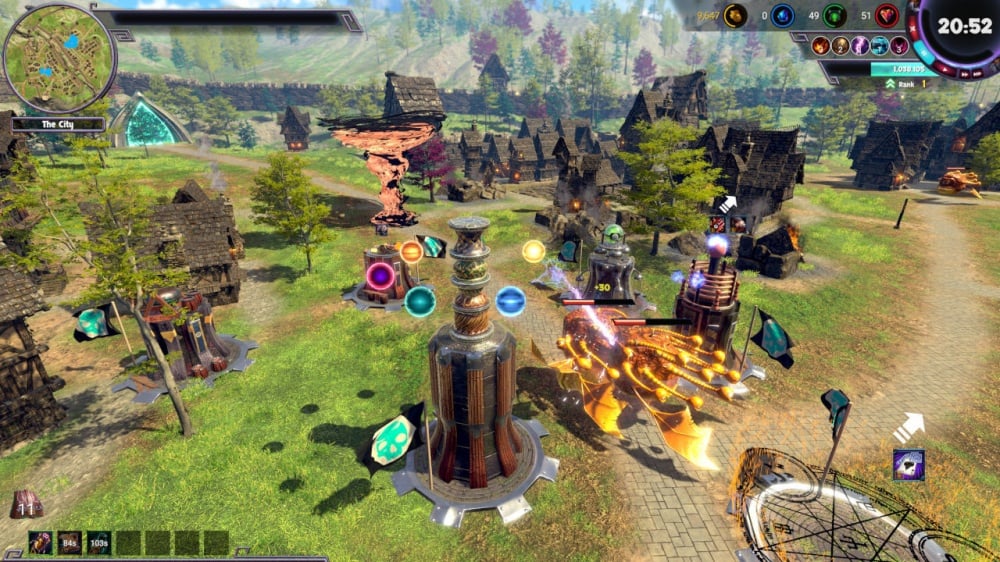 Oh hey, another refugee from Stadia. This is a tower defense game, and it's not particularly good. Not genuinely terrible either. It features eleven different maps to play on, and you can play with another player online assuming you can find anyone. Really the main thing it has going for it is the decent visual presentation, but it's very hard to recommend with much vigor unless you truly want to play every tower defense game you stumble across.
Local News with Cliff Rockslide ($9.99)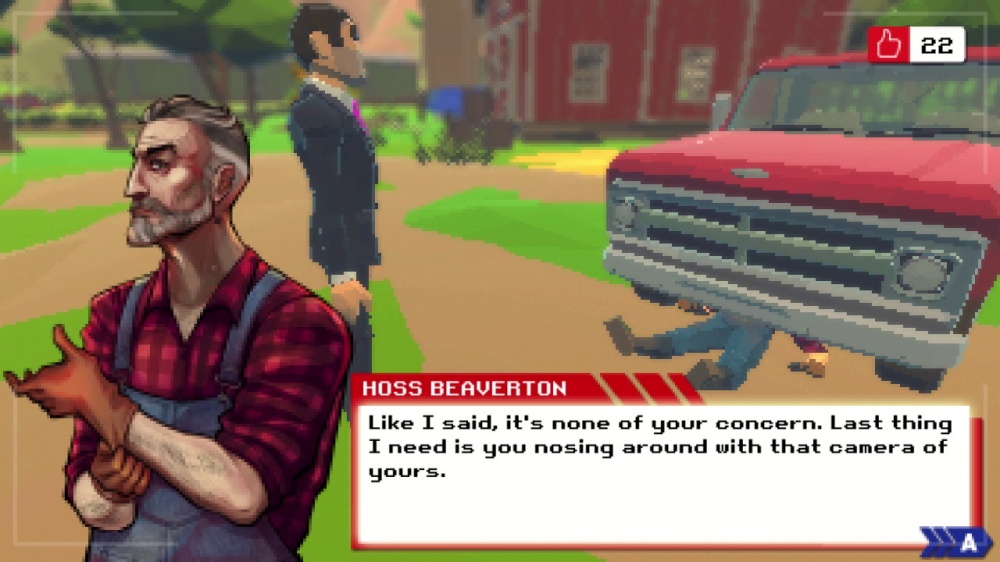 I remember some years ago people telling me that there would never be any nostalgia for the early 3D era of gaming's visual style. I think it's safe to say that those people, who are probably made up, were wrong. Anyway, this is a first-person game where you're controlling the camera. It's up to you to frame the events that occur in the manner of your choosing. It's a comedic adventure, so a lot of how well it lands is going to depend on if you find it funny or not. I dig the graphics, at least. We'll have to see about the rest.
Leap From Hell ($9.99)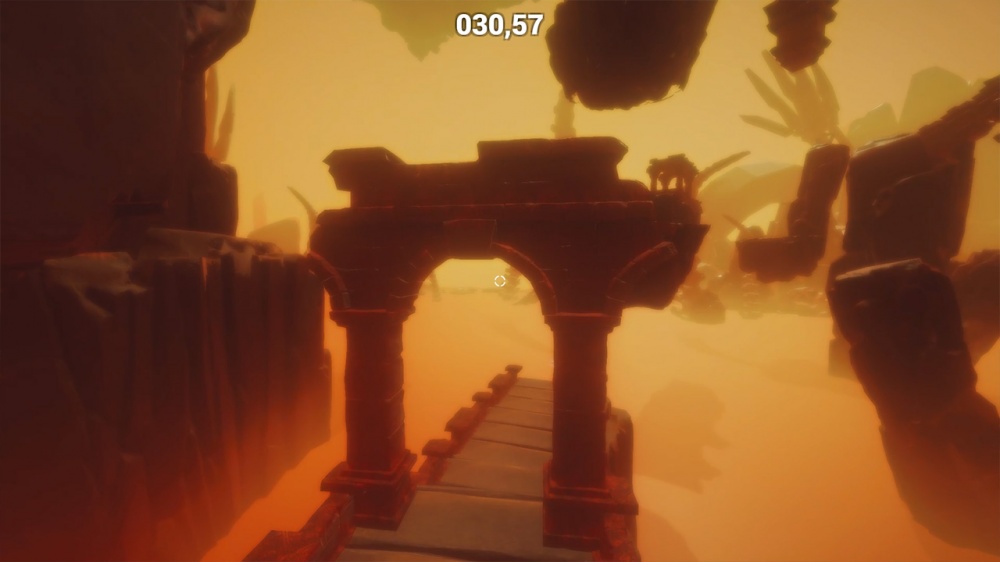 EpiXR is at it again, it seems. This publisher sure gets a lot of mileage out of its engine. Anyway, this one is a first-person platformer. Make your way through each level as fast as you can, enjoying the lovely hellscapes as you go. Not very exciting, but I'm sure some people will have fun with it.
Menseki: Area Maze Search ($4.99)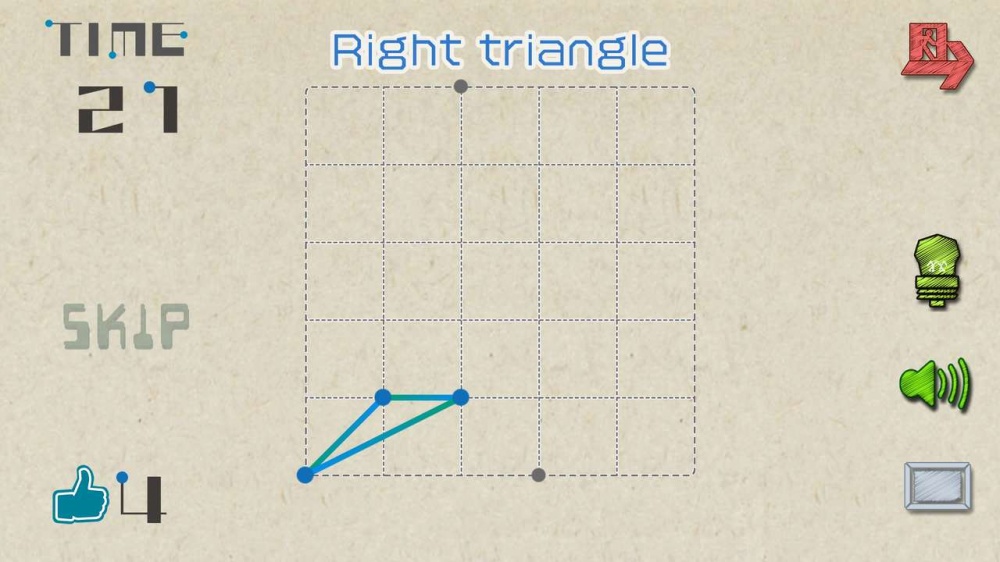 Another simple puzzle game in the Menseki series. This one has you hunting down shapes using a few hints and your own intuition. The presentation is, as ever, quite spartan. But the puzzles seem decent enough, so if you're looking for a different kind of logic puzzle this might be worth your fiver.
Herodes ($4.99)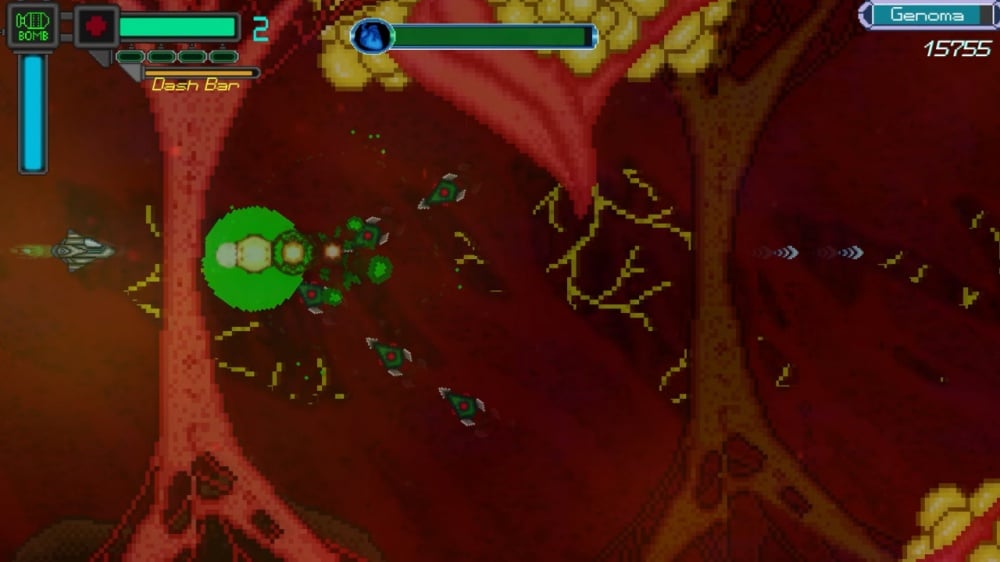 QUByte is fairly good at working well within its space on the eShop, publishing some interesting, highly-affordable games that punch a bit above their weight class. But a traditional side-scrolling shoot-em-up feels like risky business given that Arcade Archives offers more than a hundred great shooters for only a few bucks more than this. Fans of Life Force might enjoy this game's biological theme, but it's really just kind of middling on a platform full of top-shelf games in this genre even in this price range.
After You ($6.99)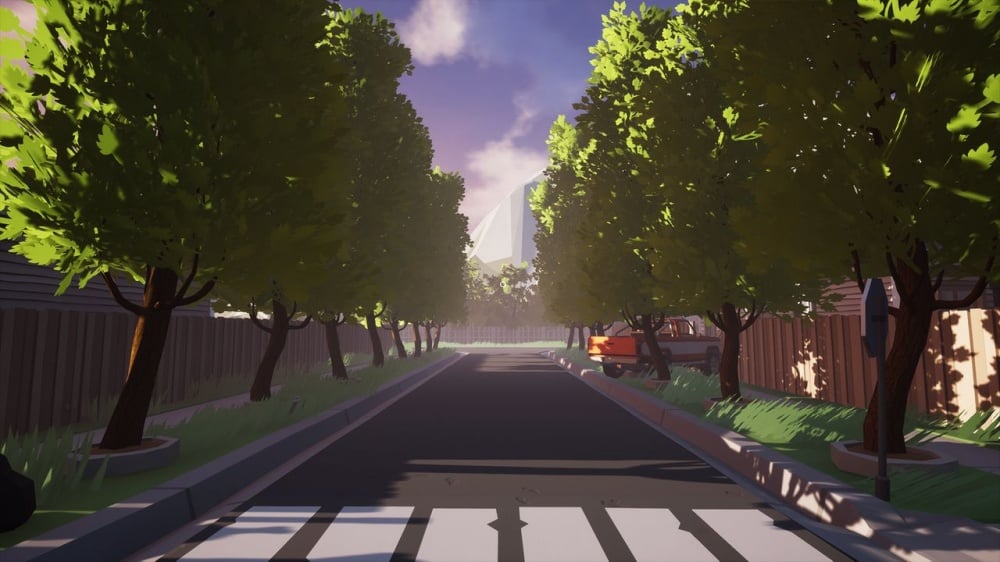 It's another room escape-style puzzle adventure. The game is made up of three chapters, each with their own area to explore and puzzles to solve. You play as a character who wakes up and finds all of his family and neighbors missing. He needs to explore the empty environments and try to figure out what is going on. Fairly standard set-up for this kind of affair.
Pretty Girls 2048 Strike ($6.99)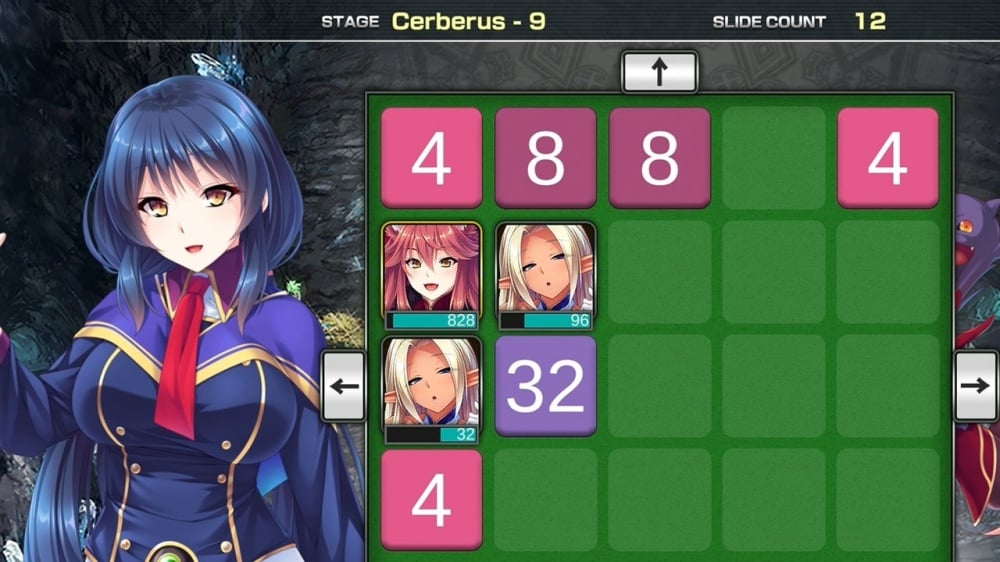 Well, that's 2048 mixed with the Pretty Girls branding alright. Play 2048, unlock progressively more sexy costumes for the ladies. It isn't rocket science, but I'm relatively sure it will sell.
Matches Puzzle: Classic Logic Arcade ($9.99)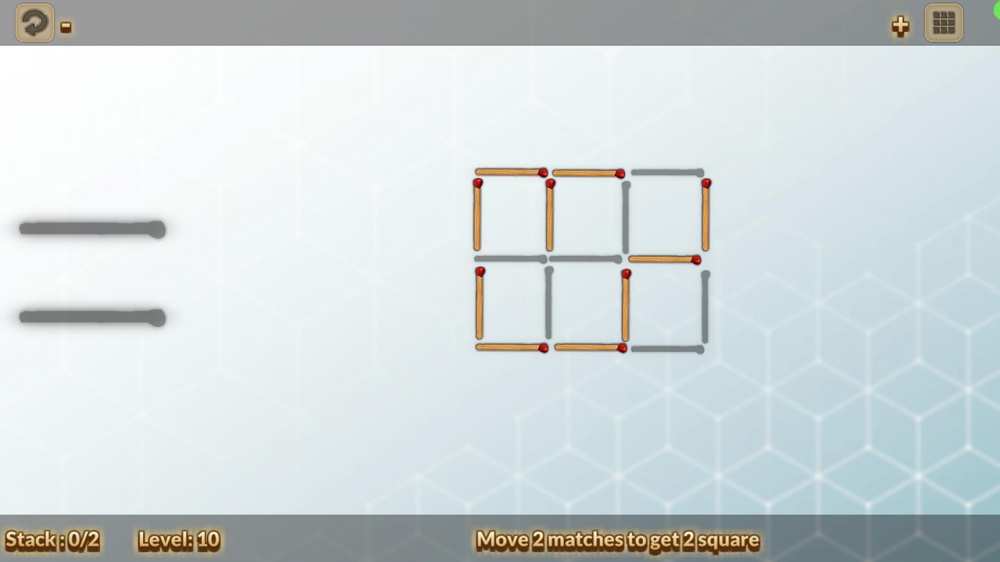 I mean, it's just some of those old match stick puzzles. You can do these with some toothpicks or matches yourself. You don't have to give Megame ten bucks for this nonsense.
Zombie Dead Smasher – World Simulator Kill Strike Gun Shooter 3D Poly Games 2023 ($9.99)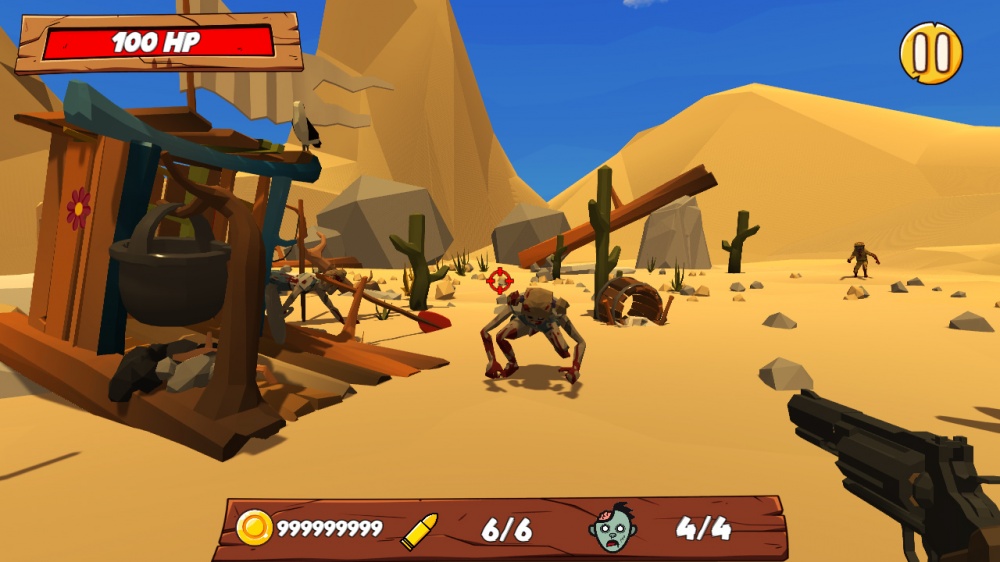 More junk from Midnight Works. You have to play it in handheld mode because it's probably a half-butt mobile port and the publisher couldn't be bothered to implement button controls. Leave it in the trash can from whence it came.
Sales
(North American eShop, US Prices)
Looks like Square Enix is having a sale on what remains of its Western game line-up. I'm surprised they kept Fear Effect, to be honest. I would have thought that would have gone with the rest of Eidos. Well, at any rate, you can get PowerWash Simulator and a few of the Life is Strange games at a discount. Not too much in the outbox, so I'll leave it to you to dig through it. Raging Blasters and Missile Dancer are both cool, at least.
Select New Games on Sale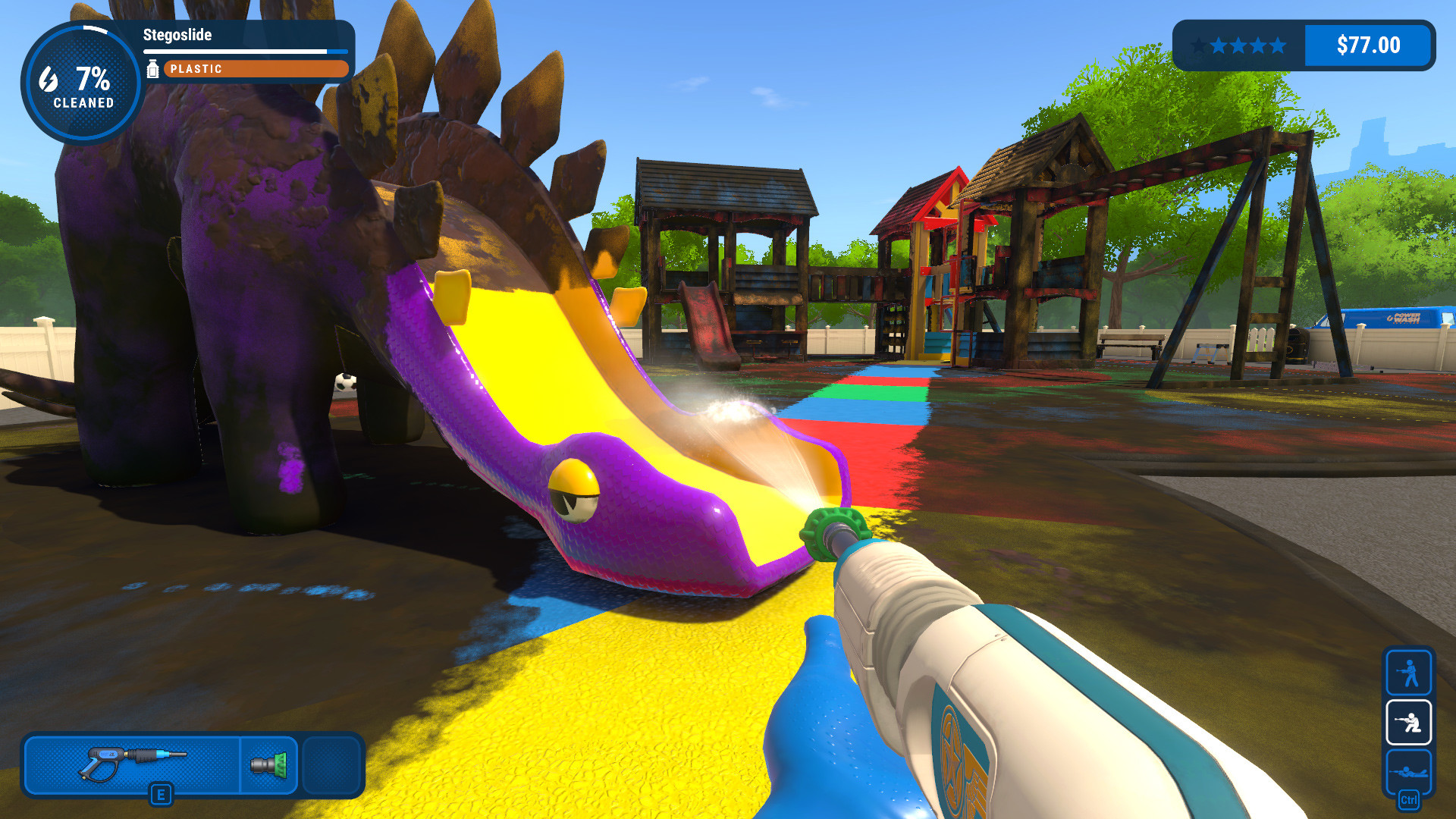 PowerWash Simulator ($19.99 from $24.99 until 5/18)
Life is Strange Arcadia Bay Collection ($29.99 from $39.99 until 5/18)
Life is Strange True Colors ($29.99 from $59.99 until 5/18)
Fear Effect Sedna ($1.99 from $19.99 until 5/18)
Truck & Logistics Simulator ($27.99 from $39.99 until 5/19)
Bridge! 3 ($6.99 from $9.99 until 5/19)
Autobahn Police Simulator 2 ($27.99 from $39.99 until 5/19)
Oxide Room 104 ($8.74 from $24.99 until 5/22)
Timothy vs the Aliens ($2.54 from $16.99 until 5/22)
Heart&Slash ($2.24 from $14.99 until 5/22)
Anima: Gate of Memories ($2.99 from $19.99 until 5/22)
Anima: GoM – The Nameless Chronicles ($2.99 from $19.99 until 5/22)
Dance of Death: Du Lac & Fey ($11.99 from $15.99 until 5/25)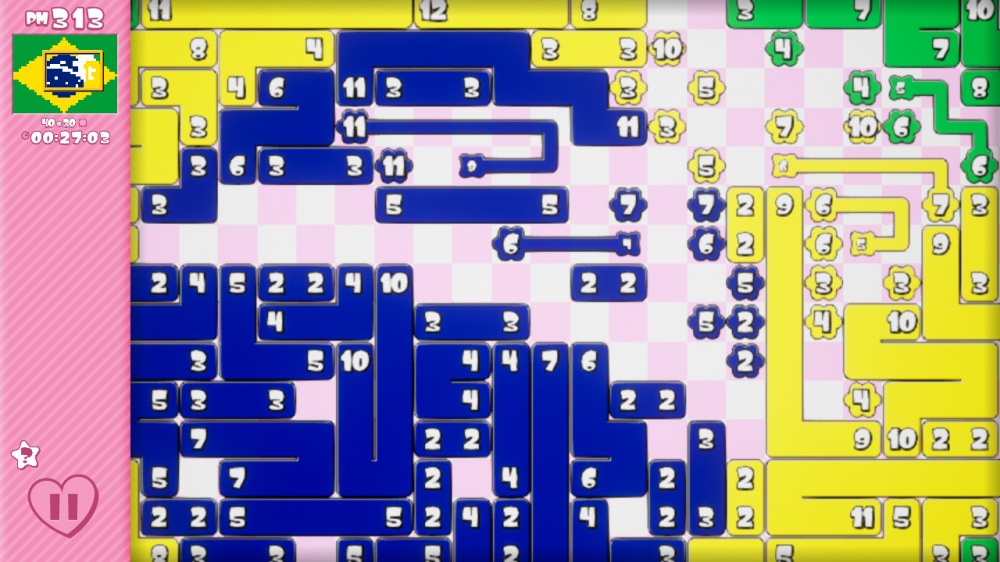 Piczle Lines 2 ($11.24 from $14.99 until 5/26)
Pretty Girls Four Kings Solitaire ($3.59 from $5.99 until 5/26)
In the Mood ($2.49 from $4.99 until 5/26)
Z-Warp ($3.49 from $6.99 until 5/26)
The Dead Tree of Ranchiuna ($3.99 from $9.99 until 5/26)
Thunder Kid: HftRE ($3.19 from $7.99 until 5/26)
Thunder Kid II: Null Mission ($3.19 from $7.99 until 5/26)
Sofiya & the Ancient Clan ($4.79 from $7.99 until 5/26)
Breakneck City ($3.99 from $9.99 until 5/26)
Sakura Gamer ($7.99 from $9.99 until 5/31)
Subway Midnight ($7.69 from $10.99 until 6/1)
Sales Ending Tomorrow, Friday, May 12th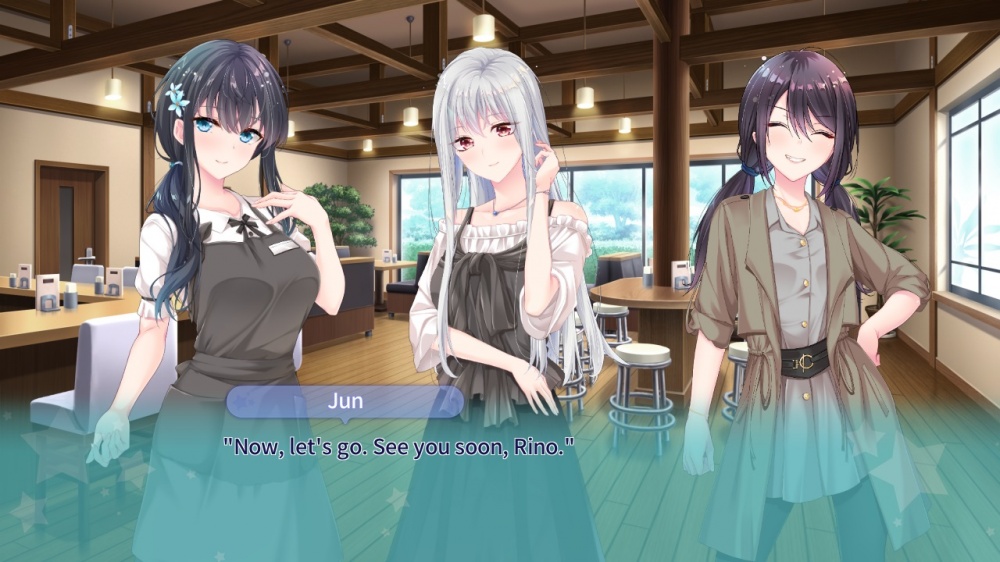 A Maiden Astrologer Divines the Future ($4.35 from $8.70 until 5/12)
Book Quest ($4.19 from $6.99 until 5/12)
Finding Paradise ($8.39 from $11.99 until 5/12)
Flashout 3 ($14.99 from $19.99 until 5/12)
Gemini Arms ($6.64 from $9.49 until 5/12)
Haven ($12.49 from $24.99 until 5/12)
Hopping Girl Kohane Jumping Kingdom ($3.99 from $19.99 until 5/12)
Horatio Goes Snowboarding ($3.49 from $6.99 until 5/12)
Kid Ball Adventure ($2.49 from $4.99 until 5/12)
KURSK ($1.99 from $9.99 until 5/12)
Light of Life ($3.99 from $4.99 until 5/12)
Madoris R ($4.00 from $5.00 until 5/12)
Maggie the Magnet ($2.49 from $4.99 until 5/12)
Magical Girls ($4.00 from $5.00 until 5/12)
Magical Girls 2nd Magic ($3.99 from $4.99 until 5/12)

Missile Dancer ($6.99 from $9.99 until 5/12)
Moncage ($10.49 from $14.99 until 5/12)
Needy Streamer Overload ($11.99 from $19.99 until 5/12)
Neko Navy Daydream Edition ($8.70 from $12.99 until 5/12)
Nono Adventure ($2.49 from $4.99 until 5/12)
Otoko Cross: Pretty Boys Mahjong Solitaire ($4.68 from $6.99 until 5/12)
Project Highrise: AE ($7.99 from $39.99 until 5/12)
Rage Among the Stars ($1.99 from $4.99 until 5/12)
Raging Blasters ($10.29 from $14.70 until 5/12)
Refreshing Sideways Puzzle Ghost Hammer ($16.79 from $27.99 until 5/12)
Repit ($2.09 from $2.99 until 5/12)
Slap the Rocks ($1.99 from $4.99 until 5/12)
Smilemo ($7.99 from $9.99 until 5/12)
Sushi Reversi ($9.99 from $13.99 until 5/12)
Ten Dates ($13.59 from $15.99 until 5/12)
To The Moon ($8.39 from $11.99 until 5/12)
Twice Reborn: A Vampire Visual Novel ($11.24 from $14.99 until 5/12)
Virtual Maid Streamer Ramie ($4.90 from $7.01 until 5/12)
That's all for today, friends. We'll be back tomorrow with the remaining releases of the week, which is led by The Legend of Zelda: Tears of the Kingdom. We'll also have a healthy list of sales to sift through, so do look forward to that as well. I hope you all have thrilling Thursday, and as always, thanks for reading!