We've been covering Snowman's games for a very long time now. Games like Alto's Adventure and Alto's Odyssey are classic premium releases, but the developer has also been branching out into subscription services like Apple Arcade and more recently, Netflix Games. Ahead of today's launch of Laya's Horizon (Free) on Netflix, I spoke to Owais Akhtar, Lead Producer on the game, about the game itself, how Laya's Horizon is the team's most ambitious game, what longtime fans of Snowman can expect, and more.
TouchArcade: Tell us a little bit about what you do at Snowman.
Owais Akhtar: I'm Owais Akhtar, a Game Producer at Snowman and the Lead Producer on Laya's Horizon. My main role was to oversee development from pre-production to release and be the vision holder of the game, responsible for upholding the Creative Director's vision and communicating it to the team. For any game we make here, it's important to ensure that it's completed on time and to the level of quality we prize at Snowman. That is the Producer's job.
To expand a bit, Game Producers work closely with Directors, Game Designers, Programmers, Artists and several other members of the development team to ensure that everyone is working together towards a common goal to create a cohesive and enjoyable experience for players. Specific responsibilities can vary depending on the size and scope of the project.
TA: Everyone remotely interested in the premium gaming side of mobile knows about Alto's Adventure and Odyssey. How does your new Netflix exclusive Laya's Horizon compare to those games as an open world adventure?
OA: Thanks for the kind words about Alto's Adventure and Odyssey! Laya's Horizon is an entirely new IP and our most ambitious title yet. We've been working on it for the greater part of 5 years with our biggest internal team at Snowman so far.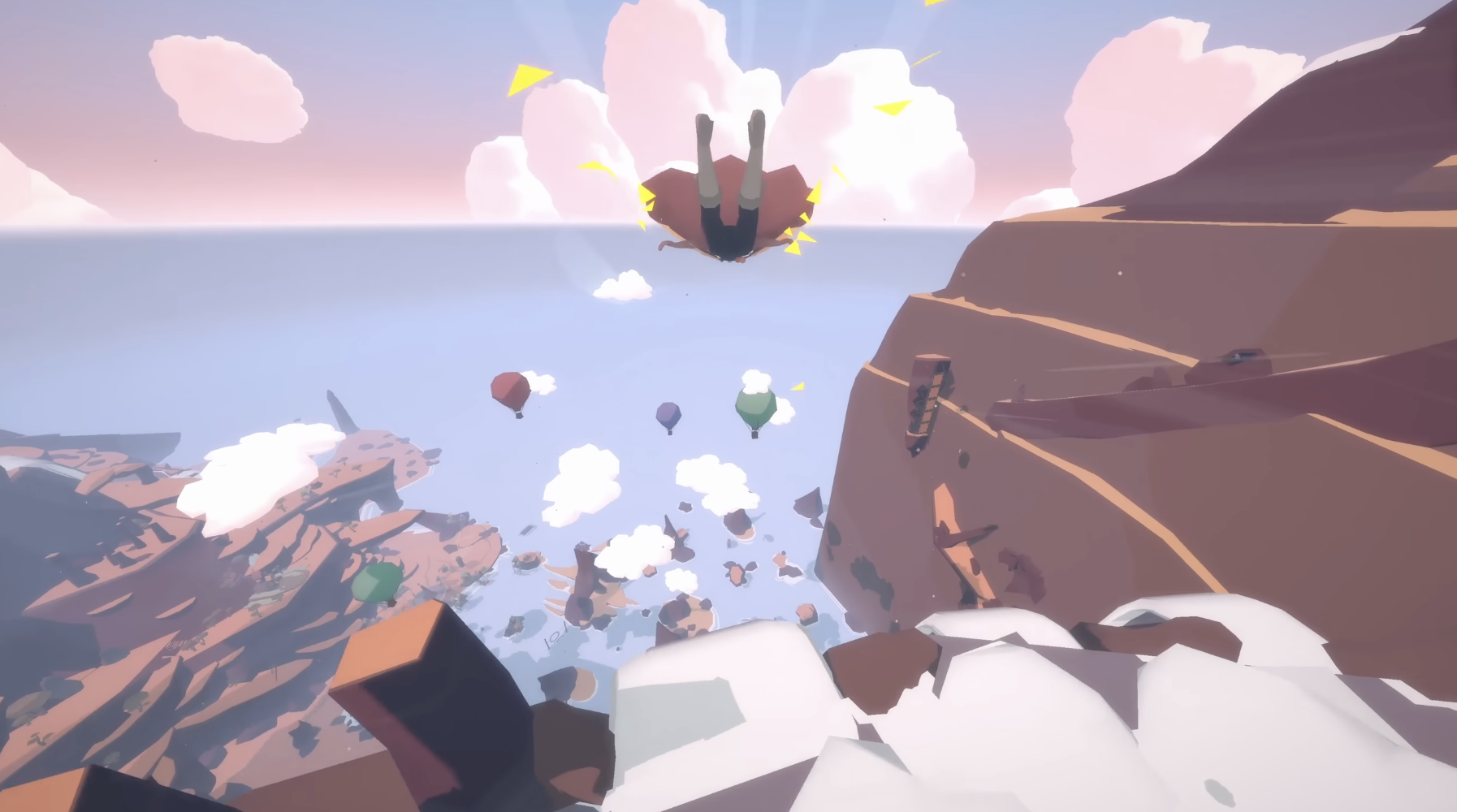 Laya's Horizon is about mastering the art of flight, capturing a feeling that almost every person dreams of – the feeling of flying, soaring above the clouds and weaving through trees. We've always had that dream ourselves so we wanted to create an entirely new game that allowed us to live it. We've handcrafted a vibrant, open world for players to explore where they can take off from many vantage points, soar through the skies in all different directions and discover all the secrets that it has to offer.
When we talk about comparisons with the Alto series, a lot of the values that we gained while making those games (and also Lucky Luna, Skate City and Where Cards Fall) continue to be held on to and reflected both in our design and art. Our quality bar is high and our aim with any of our games is to create a world that players can escape into. We hope Laya's Horizon can live up to this as well.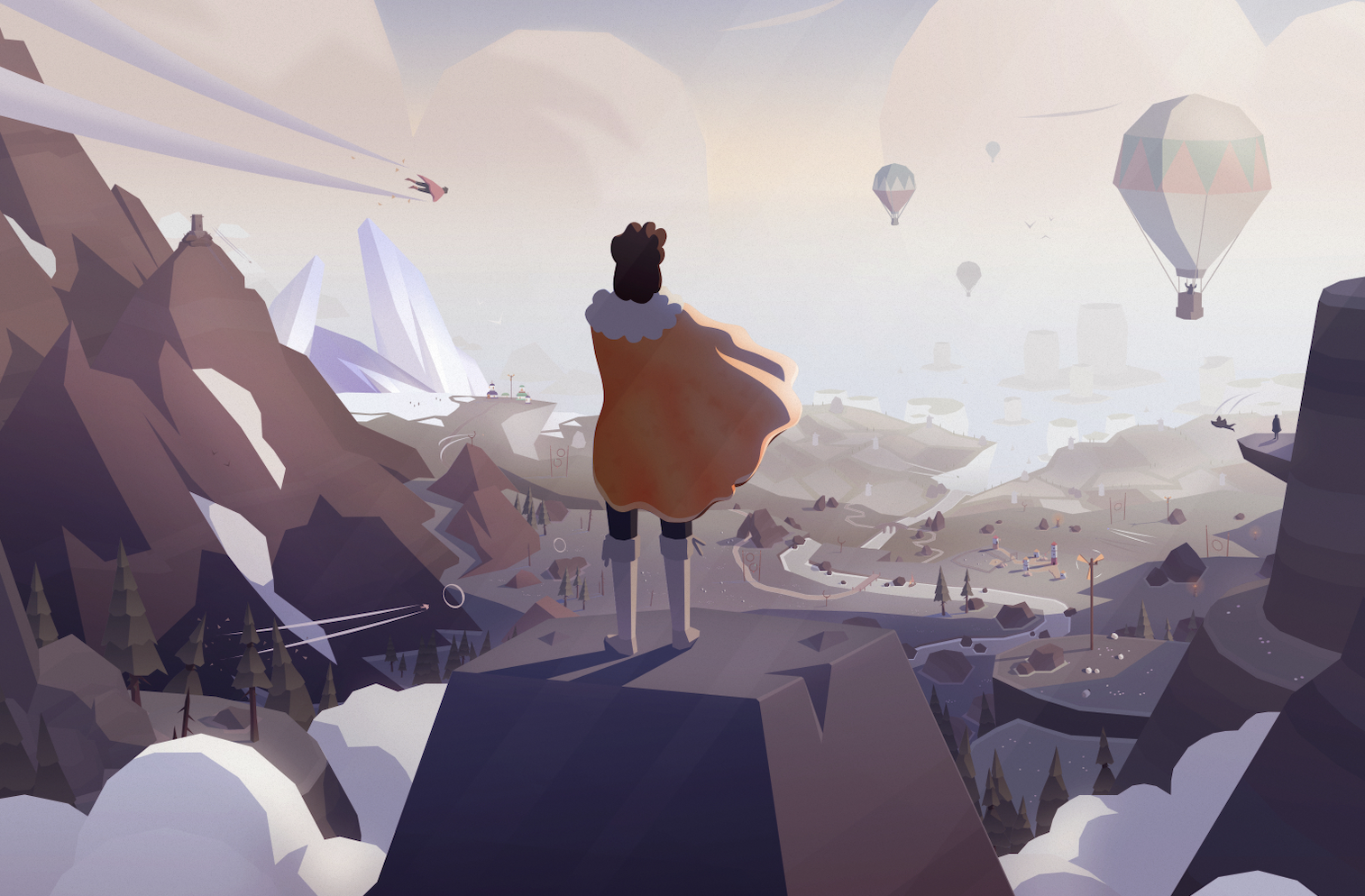 TA: In the past, Snowman's titles have appeared on other gaming subscriptions, how has it been working with the team at Netflix Games for Laya's Horizon?
OA: It's been great! We're thrilled to have a partnership with Netflix that allows us to bring our mobile games to life and share them with such a captive audience spanning across both iOS and Android devices.
The potential of collaborating with Netflix's team is huge. With a global audience of over 200 million, we have the opportunity to introduce our games to players who may not have considered playing them before and showcase the unique experiences they can offer. A partnership with Netflix opens up awesome new avenues to share our vision with a vast and diverse audience.
Partnering with Netflix just makes sense. Netflix has always been a great place for storytelling that embraces strong, original and creative ideas. They've spearheaded the cultural revolution in streaming and raised the bar for what we all enjoy when it comes to films, series and now mobile games.
Finally, Netflix subscription service allows us to build a premium game without thinking about ads or in-app purchases. This is really important as it allows our team to design games with a lot of creative freedom. We think that's really great for the industry as a whole.
These are some of the reasons why we were so excited about working with Netflix as a partner on Laya's Horizon. So many people will have a low-barrier way to try it on iOS and Android.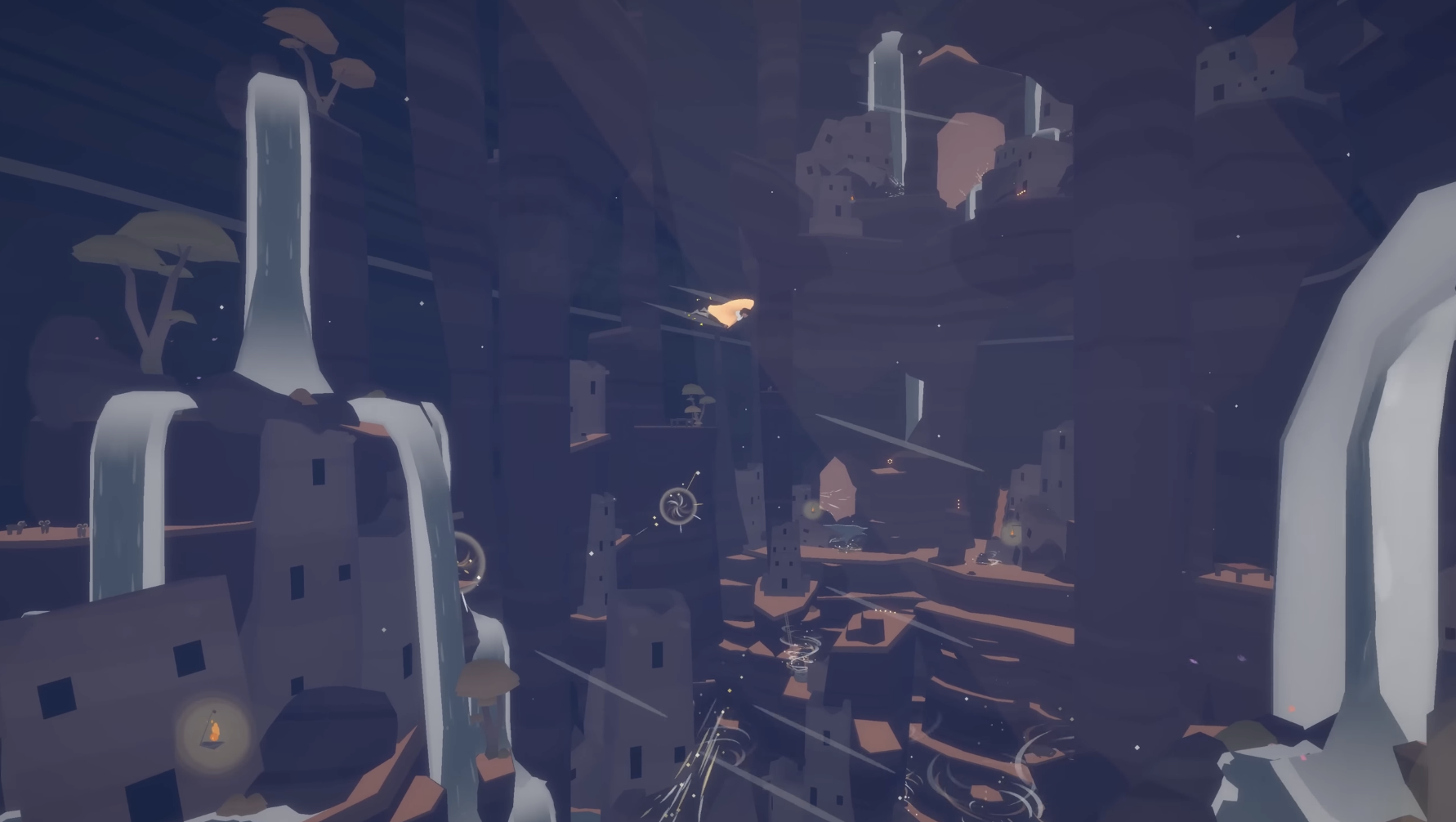 TA: How much was Netflix involved during the development process?
OA: Working with Netflix during the development process has been fantastic. We've really enjoyed developing a new relationship that allows us to bring the kind of premium games to our players that we want to create.
Day to day, Netflix was a great support to us. The partnership is best described as a collaborative relationship with emphasis on creator freedom. We had a lot of autonomy to make the game we wanted to make with the right amount of support through development to push the game to its full potential.
As a result, we're really excited to bring Laya's Horizon to players around the world!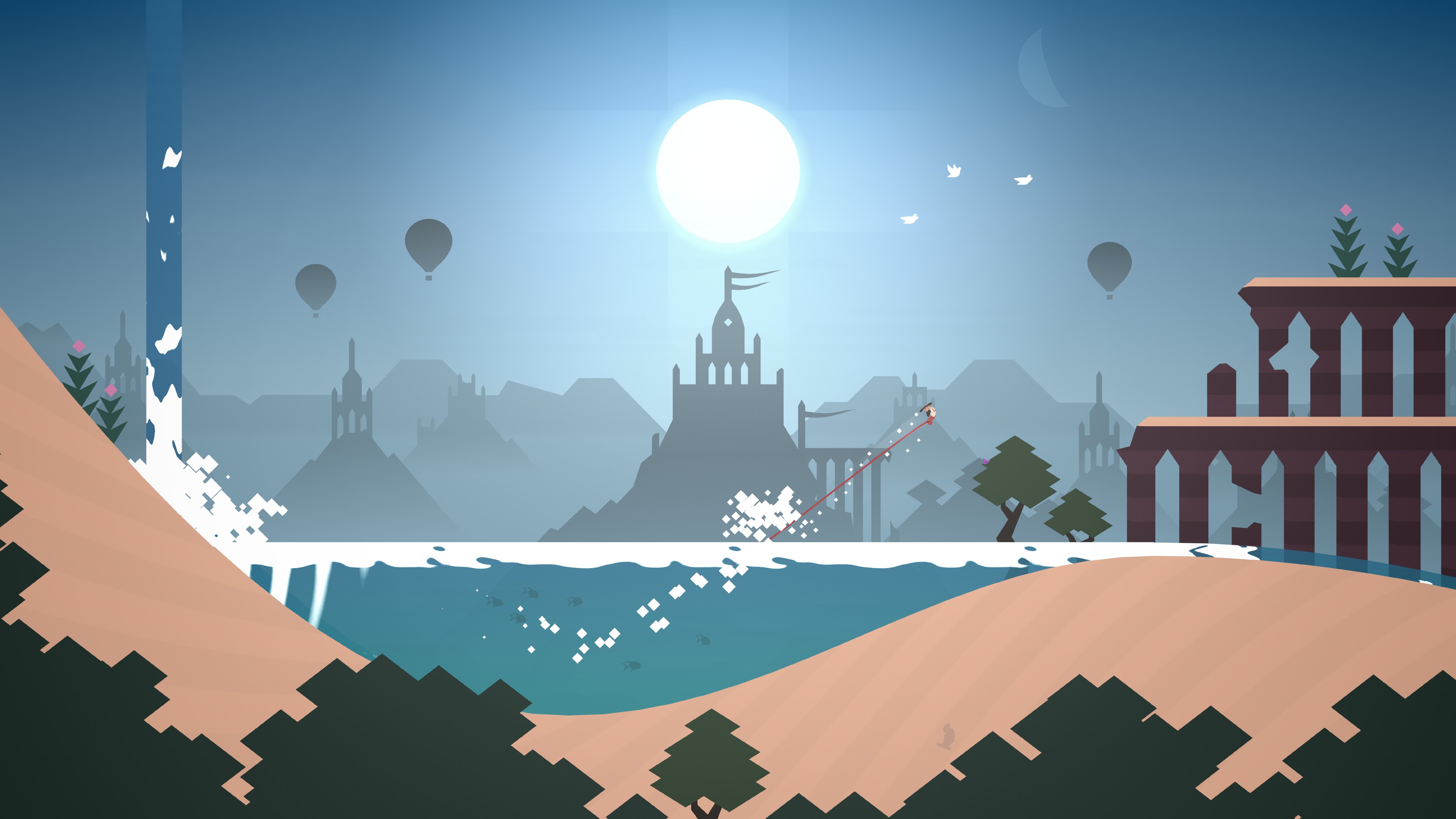 TA: Snowman games are known for polish and gorgeous visuals in addition to fun gameplay. What should longtime fans of your games expect from Laya's Horizon?
OA: Longtime fans of Snowman games can expect the same high quality bar for polish and gorgeous visuals in addition to fun gameplay that they're used to! I mentioned in an earlier answer, Laya's Horizon is an entirely new IP and our most ambitious title yet. We've been working on it for the greater part of 5 years with our biggest internal team at Snowman so far.
We find immense pleasure in developing games that revolve around the rhythm of movement, encompassing a harmonious and meditative experience that stems from controls that are easy to grasp but tough to master. Our passion for this approach is evident in games such as Alto, Skate City and Lucky Luna. With Laya's Horizon, we aimed to take this concept to new heights, creating a fully handcrafted 3D space that captures the sensation of human flight. Our focus was to develop intrinsic controls that map to your thumbs and an open world that rewards your mastery of these controls with the feeling of soaring through the skies in a world where it is part of everyday life.
There are lots of interesting features in the game which will fancy different types of players: a novel control scheme that rewards you for flying boldly, a large map to uncover as you play, endless exploration on a hand-crafted mountain with multiple biomes, more than 50 exciting missions from a wonderful cast of characters, over 40 challenge levels to test your flying skills, capes and charms to unlock to boost your abilities, over a 100 collectables and original music and handcrafted adaptive audio that matches the movement and intensity of your flying. There's a lot to discover in the welcoming world of the Windfolk.
It's safe to say we're really excited for players to get their hands on the game and let us know what resonated with them the most.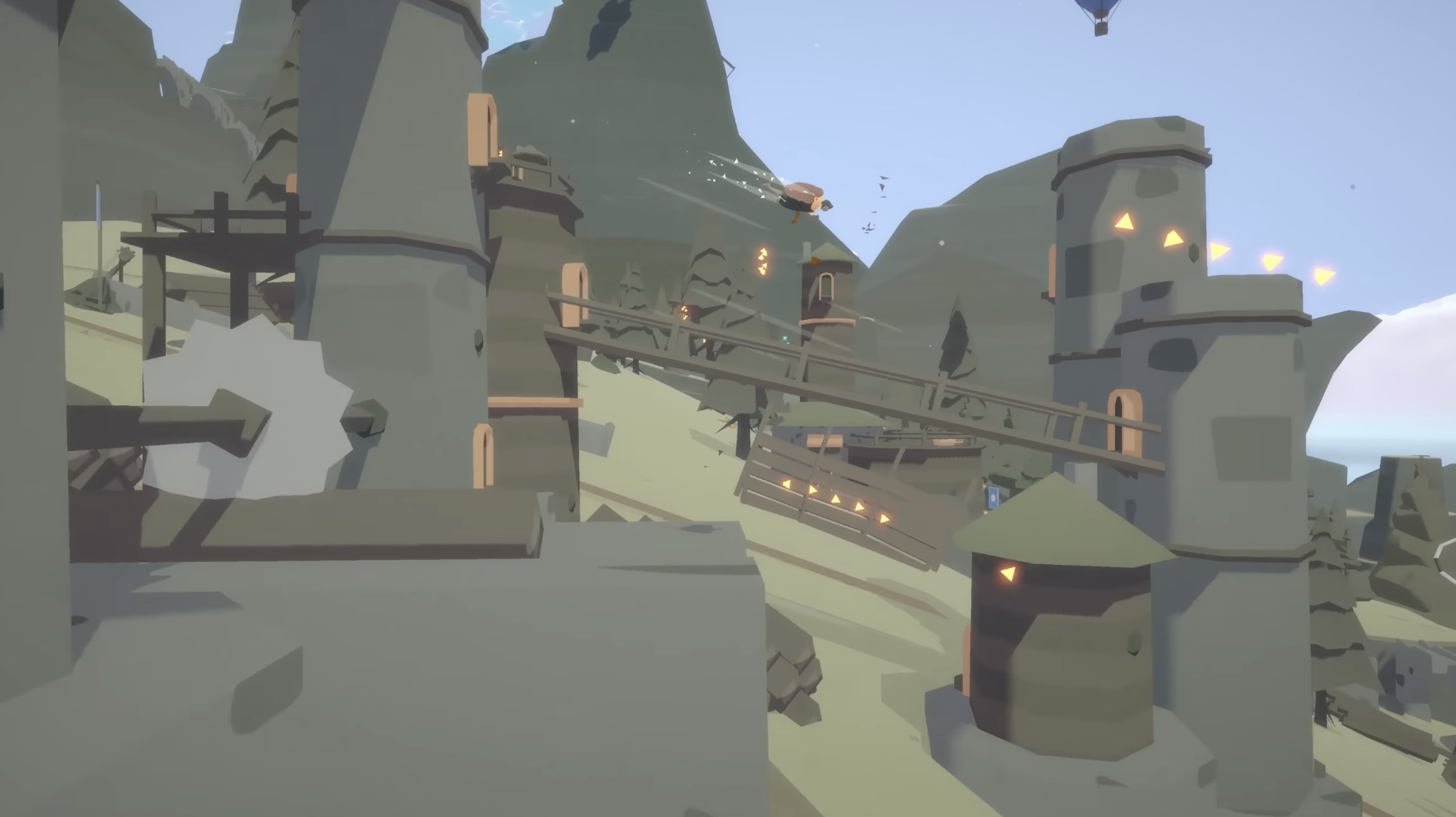 TA: While Laya's Horizon is exclusive to Netflix Games and published by Netflix on mobile, are there plans to bring it to PC or console platforms later on?
OA: Although we love to bring our games to as many players as possible and we have ported some of our other titles to both ecosystems in the past, we have no news to share about porting Laya's Horizon to PC or console platforms at the moment. If this changes, we'll be the first to let you know.
TA: What's your take on the current mobile gaming landscape with subscription services, free to play games, and premium games. Will Snowman ever do a premium game on mobile in the future?
OA: Good question! You know, with all these different avenues to play in the mobile gaming landscape, we really want to show more people that you can offer different engaging experiences on your smartphone and we think there's still a long way to go for what mobile games can bring to the table.
With subscription services like Netflix and Apple Arcade, as an indie developer we love to see another destination for great mobile games open up. When players get access to more premium games free from ads and in-app purchases, we get excited as developers. It gives us the creative freedom to design games in an ideal way and include what we feel is most important here at Snowman. One of the goals at Snowman has always been to try and open the doors to more immersive, meaningful experiences on our mobile devices and release those to a wider audience. We know players are going to love that too – new and returning!
We don't know exactly what the future holds but it's safe to say that we're open to exploring all sorts of opportunities to bring premium experiences to as many players as possible through the best possible avenues.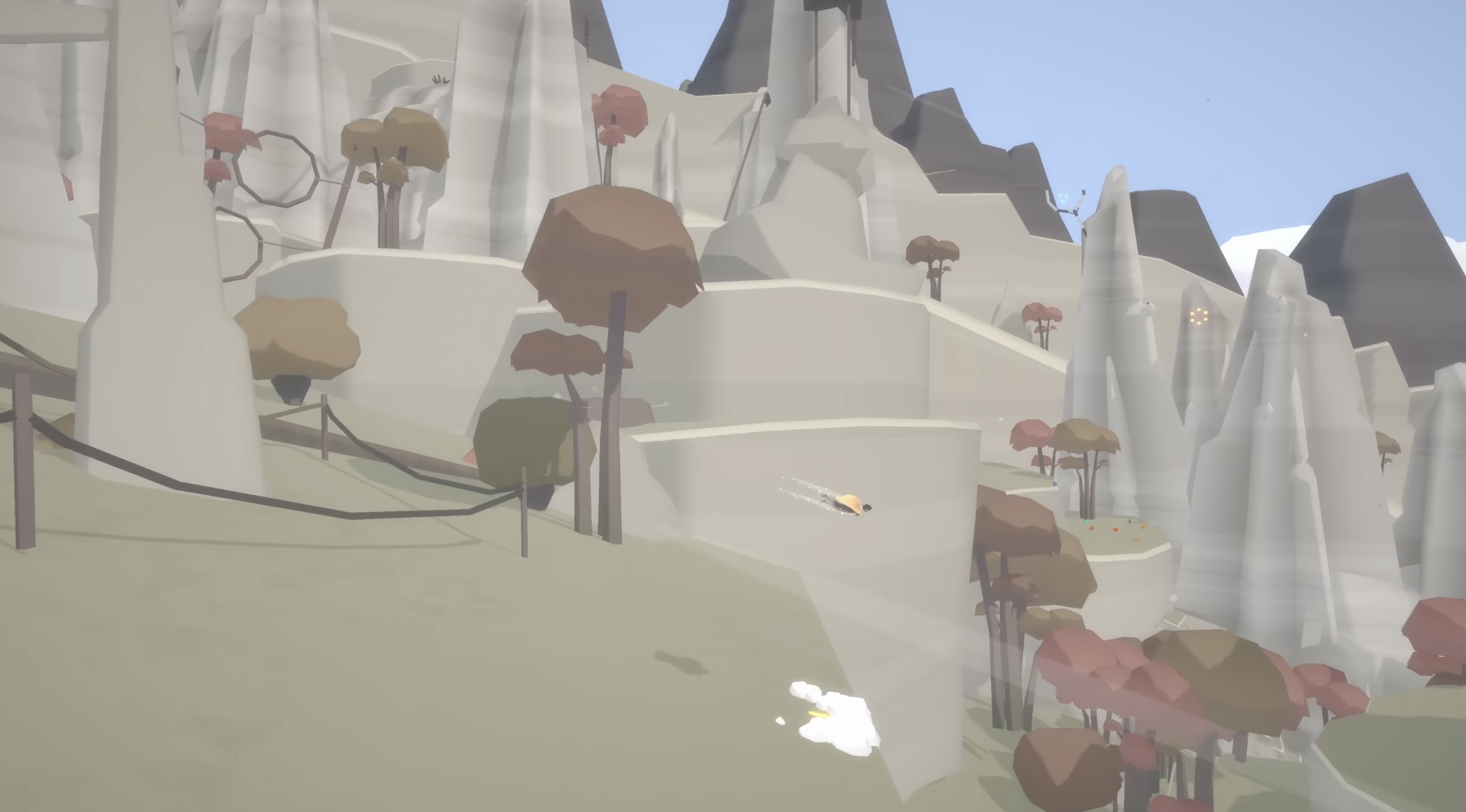 TA: What have you been playing and enjoying lately on any gaming platform?
OA: I've been enjoying a variety of games on lots of different platforms! I've recently finished Poinpy, a snappy vertical platformer by the same developer as Downwell, Ojiro Fumoto, on Netflix. I've also been sinking a lot of time into our very own Skate City on Apple Arcade.
On console I've been playing Hades, my current favorite roguelike and Ratchet and Clank: Rift Apart as my AAA target for the month.
TA: What's next for Snowman after Laya's Horizon?
OA: Our goal will be the same: to create meaningful experiences that you may sit with for a short time, but that sit with you for a long while. The games industry is very exciting with lots of opportunities to build the premium experiences we enjoy making and that we know our players love to see from us. There is so much room to grow and explore in the future and we have lots of ideas… but for now we're excited for folks to check out Laya's Horizon!
Thanks to Owais Akhtar and Snowman for their time here.