This year has been surprisingly great for games across all platforms, and I can't remember the last time I played so many amazing games in the first three months of any year since maybe 2017. I've put together a list of the best Switch games of 2023 so far across a variety of genres from games Shaun and myself have played. I'm also going to be doing lists for iOS and Steam Deck in the near future. On Nintendo Switch, a few notable publishers brought their A game right from the start, and we've also seen some surprise indie releases hit Switch. This list is in no particular order.
Theatrhythm Final Bar Line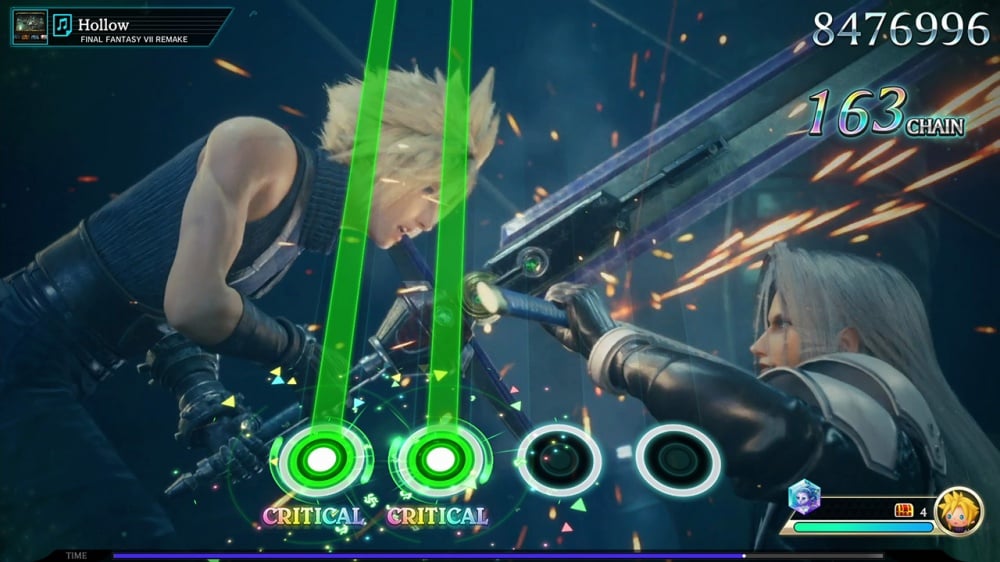 Square Enix's Theatrhythm series is great, and Theatrhythm Final Bar Line feels like the Smash Bros. Ultimate moment for the series. The lack of touchscreen support on Switch is disappointing, but Theatrhythm Final Bar Line is a love letter to all things Final Fantasy and also all things Square Enix with it including songs from across the publisher's rich library of Japanese games. There's a demo for this one, and I'd recommend buying the Deluxe or Premium Deluxe Edition if you enjoy the demo to save money on the additional song packs. I only hope it keeps getting more song packs in the future beyond what's been announced.
The Legend of Heroes: Trails to Azure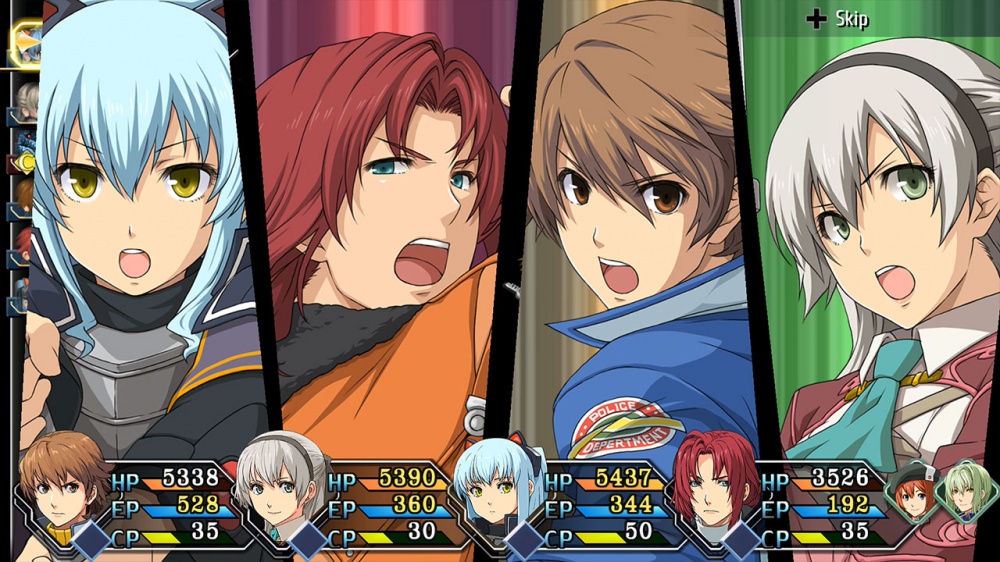 The Legend of Heroes: Trails from Zero was one of my favorite games last year, and its sequel Trails to Azure is even better. The duology, The Legend of Heroes: Trails from Zero to Azure, tells one of the best stories in gaming, and both games are fantastic on Nintendo Switch with a wealth of improvements and new features over the original PS4 version. If you've ever wanted to get into Falcom's Trails series on Switch, The Legend of Heroes: Trails from Zero and Trails to Azure are both essentials. They are also two of the best JRPGs to hit a Nintendo platform recently.
Metroid Prime Remastered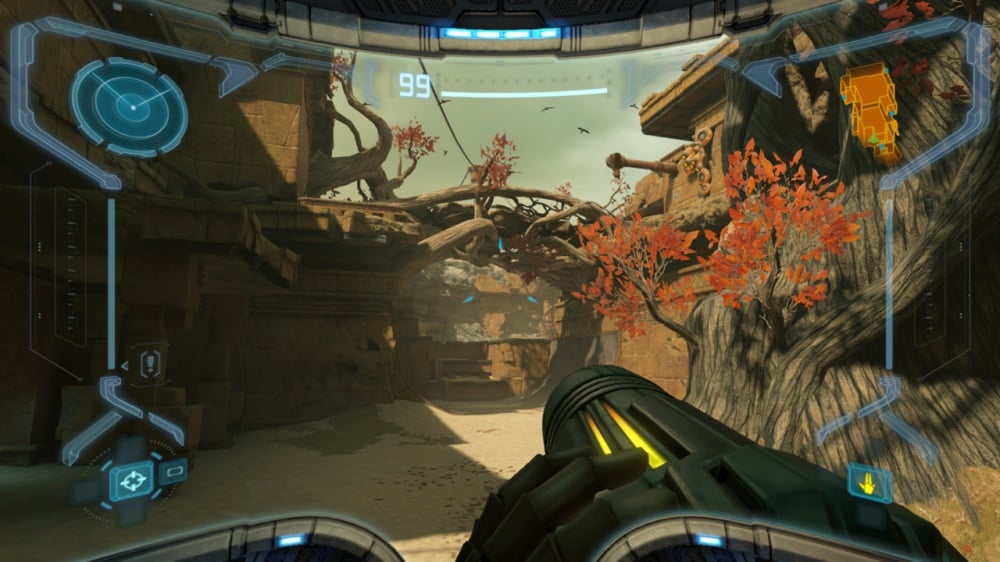 Metroid Prime Remastered saw a blend of a remaster and remake of the original game arrive on Nintendo Switch, and it looks and plays brilliantly from start to finish. Unlike most Nintendo releases on Switch, Metroid Prime Remastered has a budget price point making it an even easier recommendation for newcomers and fans of the series. Nintendo's announcement and shadow drop of Metroid Prime Remastered is legendary for how good this release turned out, and it remains one of the highlights of the platform. Hopefully we don't need to wait too long for the second and third games in the trilogy to hit Switch as we get closer to Metroid Prime 4.
Octopath Traveler II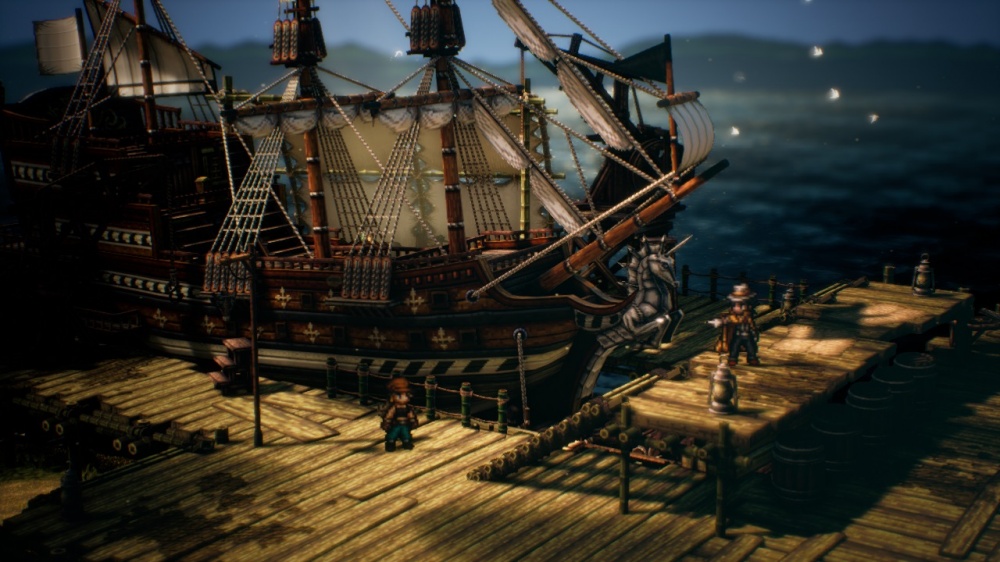 The original Octopath Traveler is one of my favorite Nintendo Switch games ever, but it had issues and disappointed some folks. With Octopath Traveler II, Square Enix has built on the base of the original and delivered one of the best JRPGs ever. It is easily the peak of the genre on Nintendo Switch with the Xenoblade Chronicles series, and a must play for any fan of Square Enix's golden era. It also happens to have a superlative soundtrack. It may be a bit of a safe sequel (and standalone release), but there's no denying the sheer quality on display here. Octopath Traveler II is a Square Enix masterpiece. Try the demo for this one if you aren't sold on it yet.
Labyrinth of Galleria: The Moon Society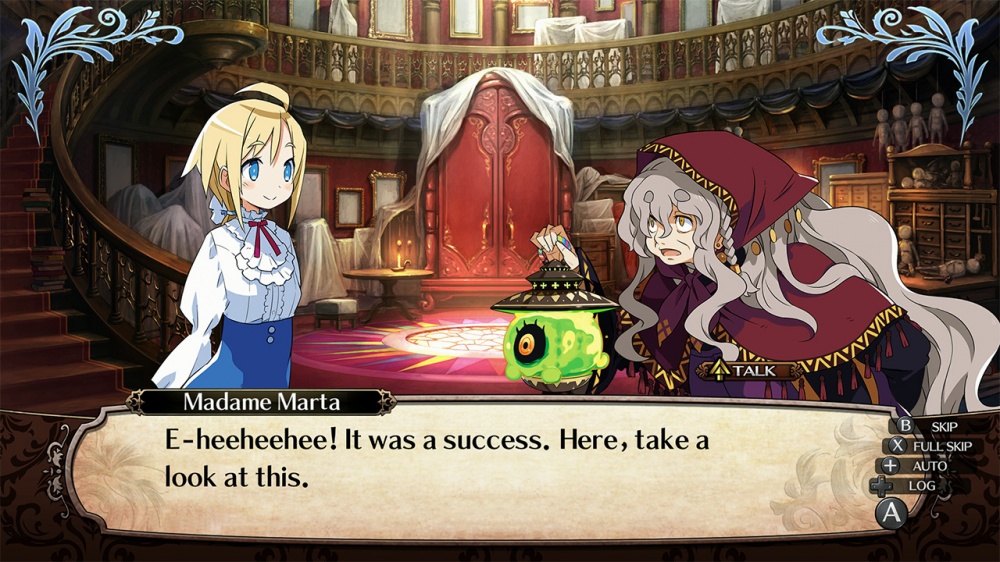 Labyrinth of Galleria: The Moon Society is a massively ambitious dungeon RPG, and a huge jump over Labyrinth of Refrain from NIS America. A friend of mine who played the Japanese release praised it a ton a few years ago, but I was still blown away by how good Labyrinth of Galleria: The Moon Society ended up being when I played it on Switch and Steam Deck. It has tons of depth, a superb story, great music, and tons of quality content. Some mechanics might turn a few newcomers off, but I can't get over how good this game ended up being. It is one of NIS America's best releases in a long time.
Ib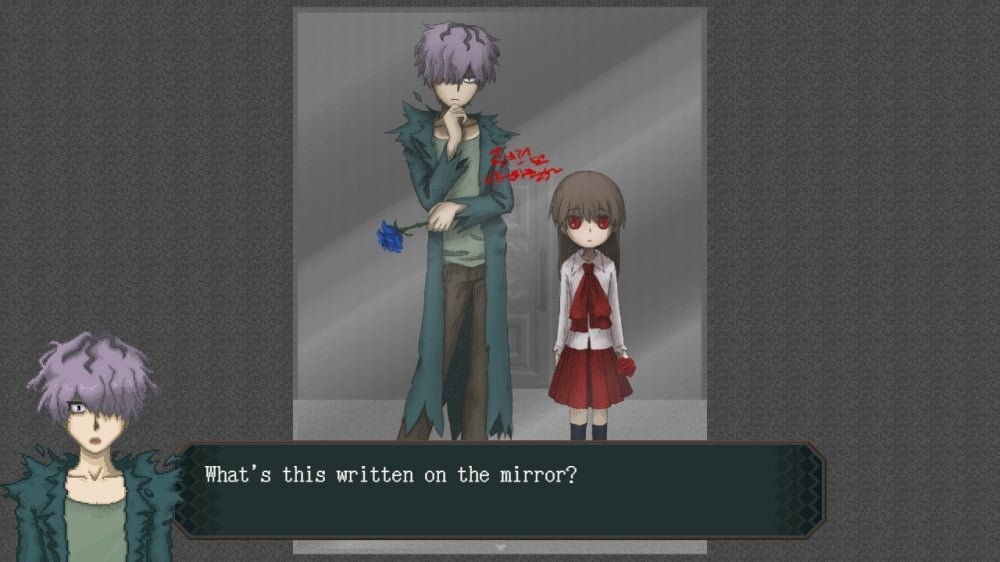 Ib, a remake of the indie classic horror game, hit Nintendo Switch a few weeks ago following its PC debut last year. Ib begins with you visiting an art gallery with your parents. While walking around, everything starts changing and becoming creepy with you suddenly realizing there is no one around you in the museum. You eventually find yourself wanting to get back to reality and you meet very unique characters while trying to escape. It excels in its storytelling and atmosphere with its limited set of characters and scope. Ib is one of the best adventure games I've played in a long time, and one that I haven't stopped thinking about since seeing its ending through.
Paranormasight: The Seven Mysteries of Honjo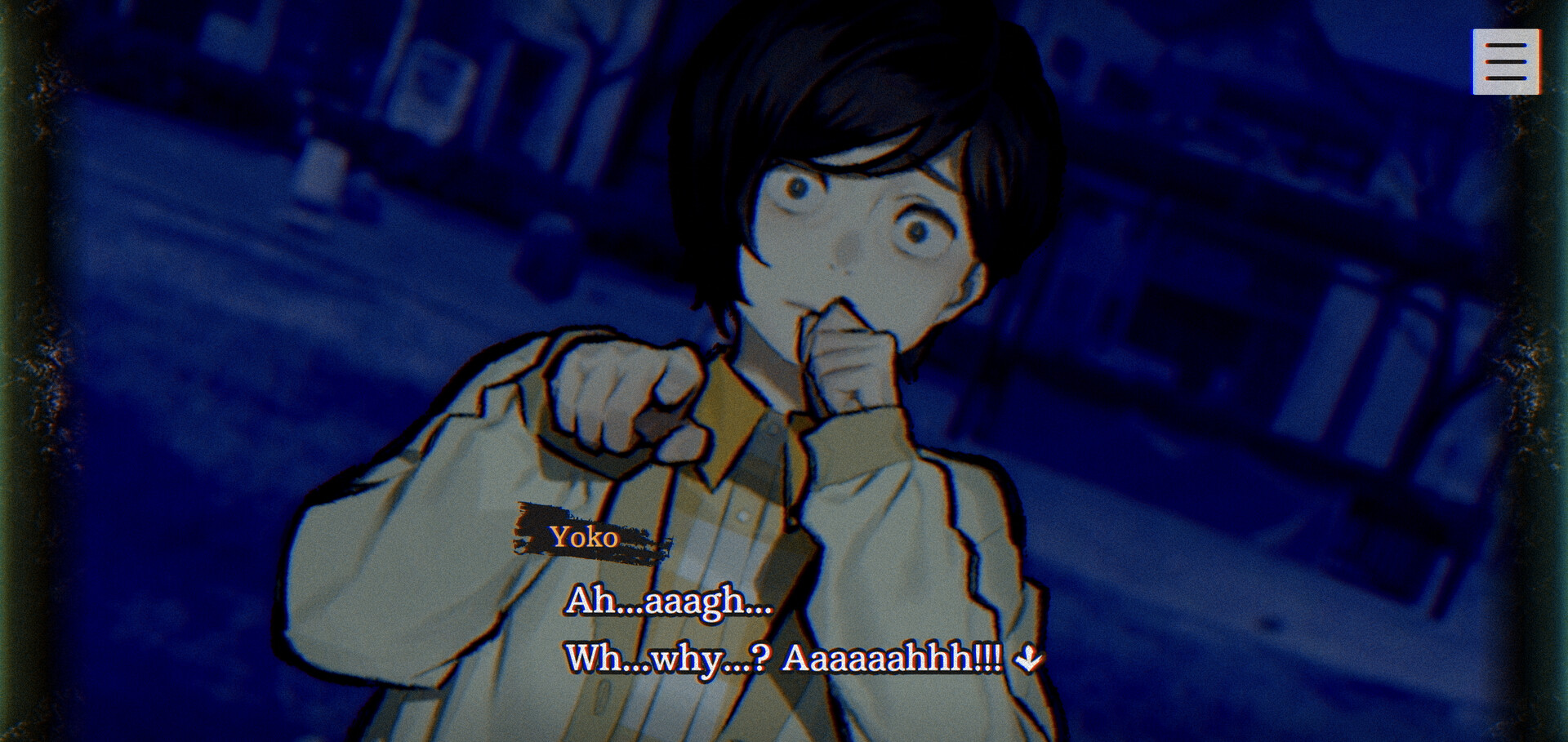 If you enjoy games like Ace Attorney, mystery adventure game Paranormasight from Square Enix is an easy recommendation, and I urge you to just take a chance on it without reading too much about it. It plays very well on Switch and has a lovely blend of great characters, music, fourth wall breaks, multiple routes, and loads of mystery. The atmosphere is excellent with the 360 degree locations, and it still feels underpriced for its quality and content. I hope we see more like this from the publisher in the future. There's potential here for a nice small game series like we got with Voice of Cards.
Meg's Monster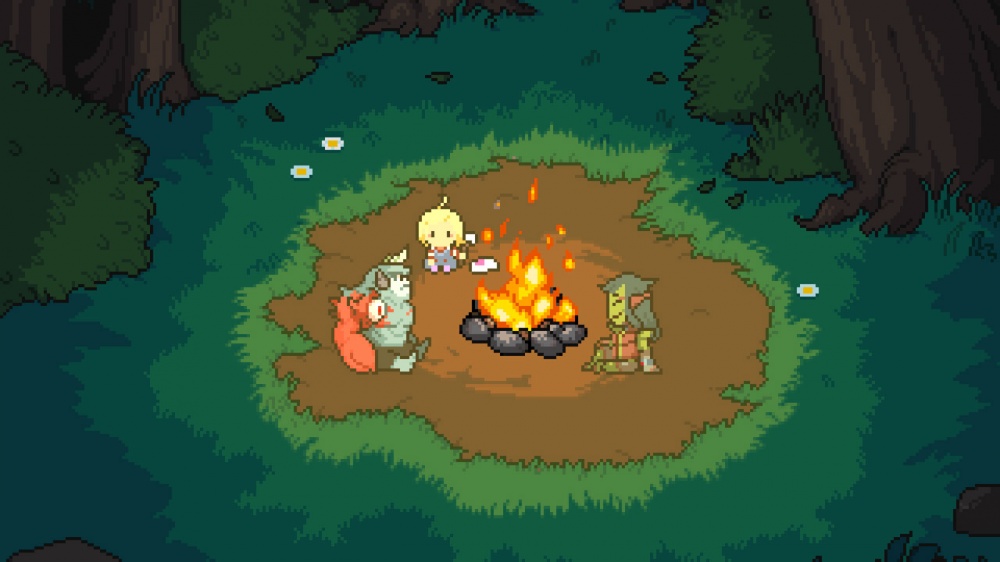 Meg's Monster is a game that wasn't on my radar until Shaun said I should check it out. It isn't a deep RPG, but is one of those games that will stay with you long after you've beaten it thanks to its narrative. The story is touching and fantastic, and it does a lot, just like Ib, with its smaller budget. The Nintendo Switch feels like the perfect platform for these one and done superb indie games, and Meg's Monster is a game I wish I had played sooner. Not only is it one of the best indie games of the year, but a shining example of how great stories are best told through the medium of video games.
Atelier Ryza 3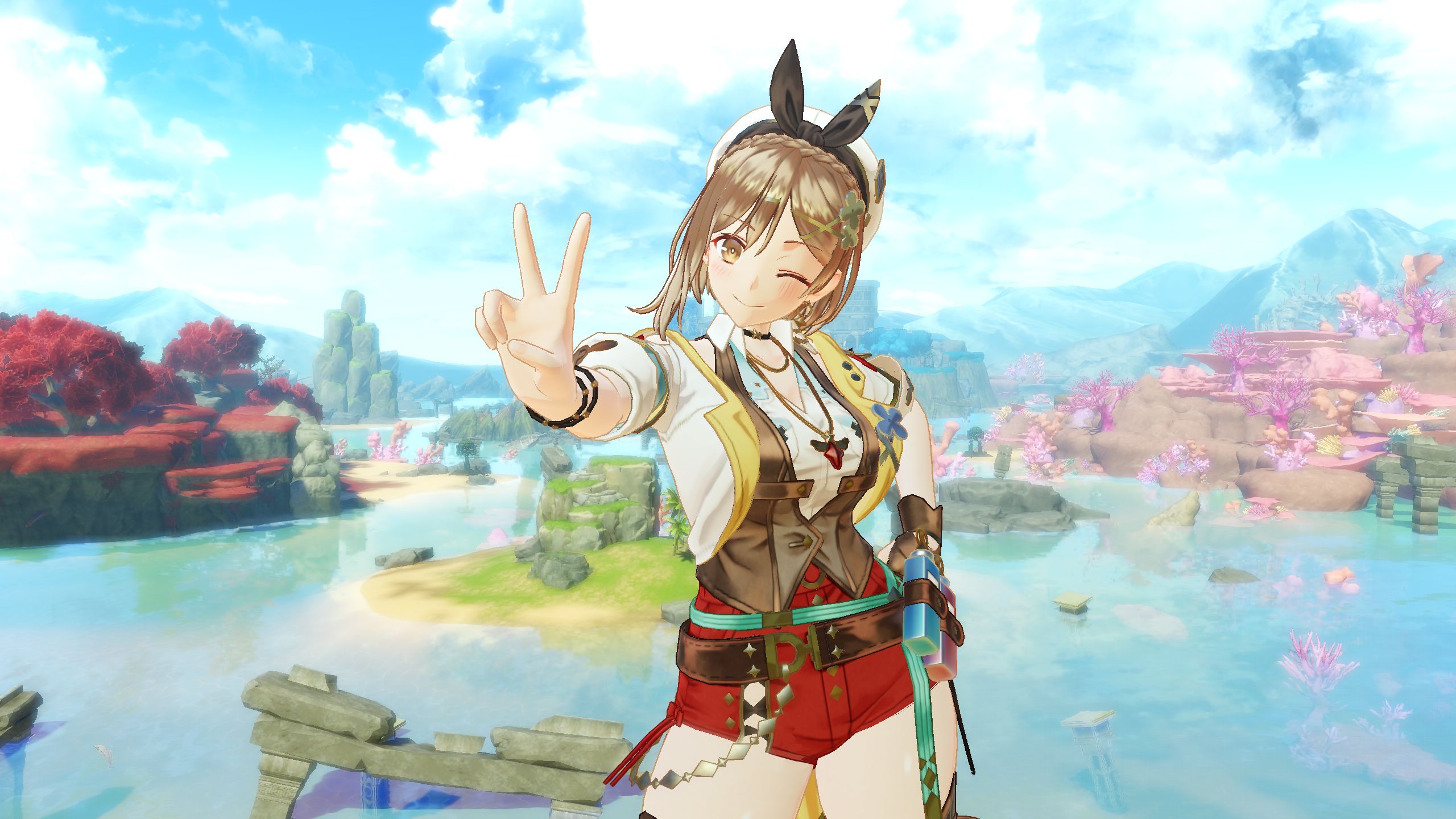 Koei Tecmo and Gust have been on a roll with the Atelier series over the last few years, and the series has seen more success than ever before thanks to the Atelier Ryza games. With Atelier Ryza 3, we've seen the biggest jump in ambition for the series, and the final game (so far) in the trilogy delivers with its ambition, story, and gameplay. Despite being the third game in the trilogy, Atelier Ryza 3 is still accessible for newcomers, and one of the best recent JRPGs on Nintendo Switch.
NeverAwake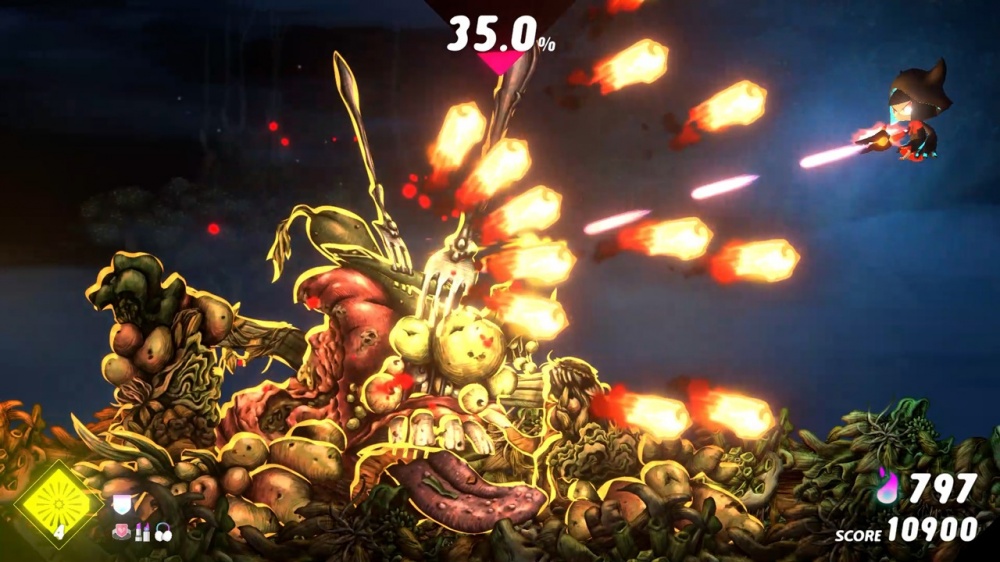 NeverAwake is a shockingly polished and content-packed twin stick shooter that plays brilliantly. If you like shooting games, action games, or twin-stick shooters, NeverAwake is an essential. Not only does it have tons of stages, more so than I expected in a game like this, but the developer also added some assist options to make things easier for newcomers. NeverAwake excels in many ways, and while I'm not a fan of some of the in-game designs, it is still a brilliant game and one of the best in the genre so far.
Wait, this list has more than ten games? Yes, it does. I wasn't joking when I said 2023 has been fantastic for games, and instead of worrying about cutting one game for another, I wanted to include every great Switch game that has released this year so far.
Persona 4 Golden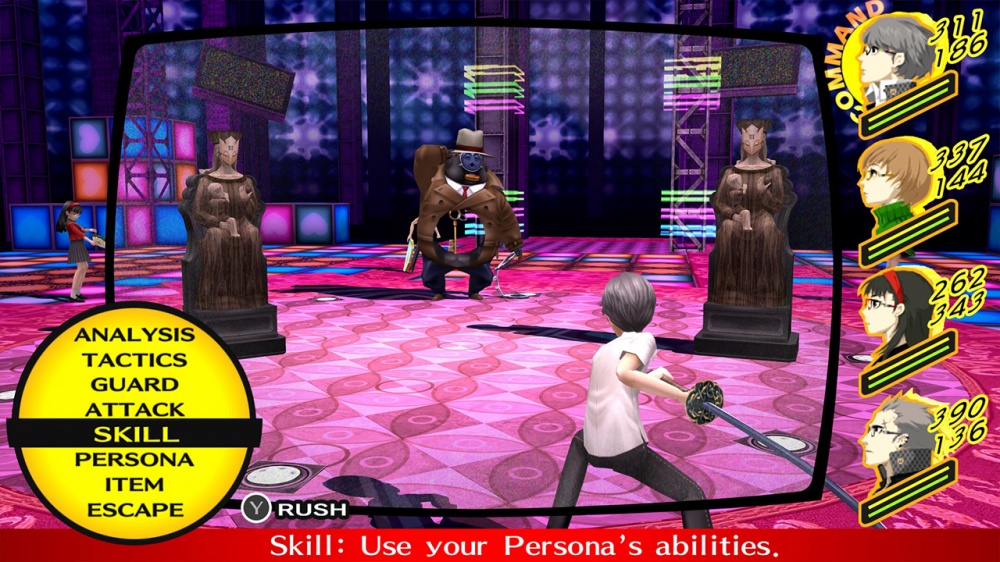 While Persona 5 Royal on Nintendo Switch had a few cutbacks on Nintendo Switch, Persona 4 Golden is basically perfect on it. It is the best version of one of Atlus' best games. It improves upon the PS Vita version with new features and technical upgrades making it an amazing way to play one of my favorite games ever. If you've never played a Persona game before, Persona 4 Golden is the best way to start on Nintendo Switch. It is a joy to play both handheld and docked with its sublime music and great story. Persona 4 Golden has one of my favorite soundtracks of all time. It is an absolute steal at its asking price right now. It is a shame that there's no physical release on Nintendo Switch so far.
Drainus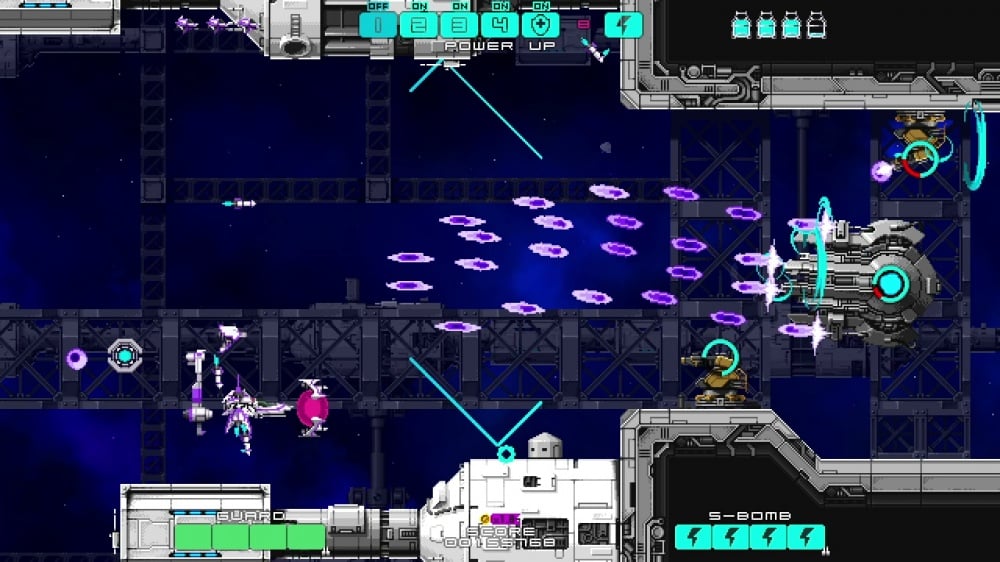 Drainus, like Ib, debuted on PC last year before it hit Nintendo Switch recently. The shoot 'em up from Record of Lodoss War: Deedlit in Wonder Labyrinth is a game I come back to often to relax and replay. It has great art, a good story, and an excellent gameplay loop with its drain mechanic and upgrade system. The wait for this Switch version was long, but the developers delivered an excellent shoot' em up that is pure fun. I can't wait to see what comes next from Team Ladybug.
Hopefully this list of the best Switch games of 2023 so far helped you find something you hadn't played before. I've enjoyed these games a lot so far on not just Switch, but also other platforms. Stay tuned for our coverage of the best iOS and Steam Deck games of the year as well. If you have a game on Switch you liked a lot this year, let us know in the comments.
Interested in more lists? Check out our other Nintendo Switch recommendations!