Hello gentle readers, and welcome to the SwitchArcade Round-Up for April 21st, 2023. We start off today's article with the promised review of Coffee Talk Episode 2 from our pal Mikhail, and it's quite a nice one. Then we have a number of new releases to check out. Around a dozen, including the long-awaited Advance Wars 1+2 Re-Boot Camp, which is not so many as yesterday but still quite a lot. We see similar action in the list of new sales, which is reasonably sized but nowhere near yesterday's bunch. Let's get to it!
Reviews & Mini-Views
Coffee Talk Episode 2: Hibiscus & Butterfly ($14.99)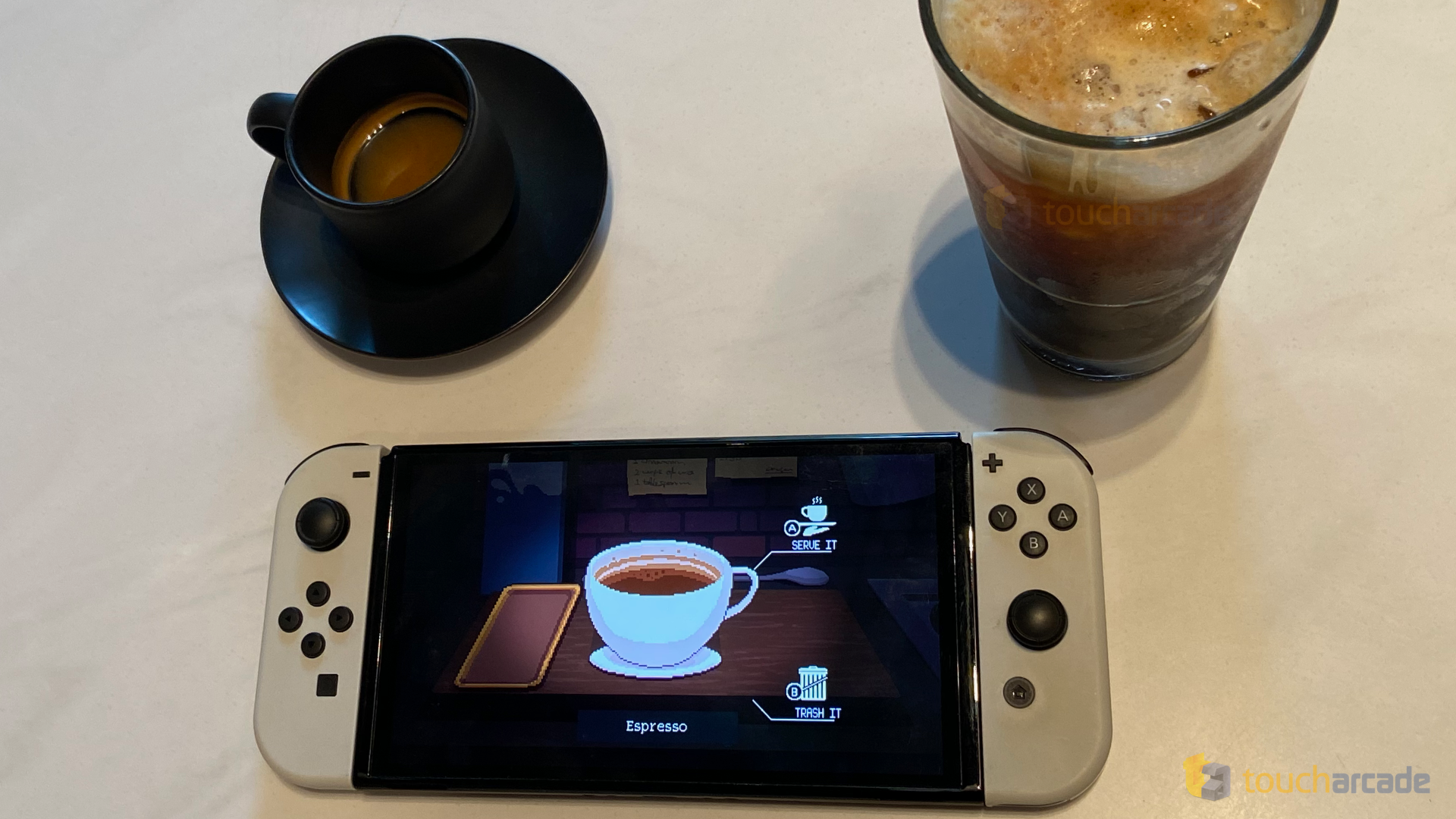 Before getting into my thoughts on Coffee Talk Episode 2 from Toge Productions, I adored the first game. VA-11 Hall-A from Sukeban Games is one of my favorite games of all time, and I love coffee, so Coffee Talk felt like a game laser focused on my tastes. It delivered in almost every way, and I've ended up buying and replaying it on all platforms since launch. When Coffee Talk Episode 2 was announced, I was hoping it would live up to what I wanted from a sequel, and it basically did just that. I've played it over the last few weeks on both Switch and Steam Deck for review.
If you've not played the first game, the Coffee Talk games have you interacting with various colorful characters, making drinks for them, learning more about them, and trying to go about your day in a late-night coffee shop. You play as a barista you can name in this story. Speaking of the story, Coffee Talk Episode 2 is a continuation of the prior game. While I usually would hope for a game to be welcoming to newcomers, the original Coffee Talk wasn't too long, and I'd really recommend those interested play them both in order for the best experience.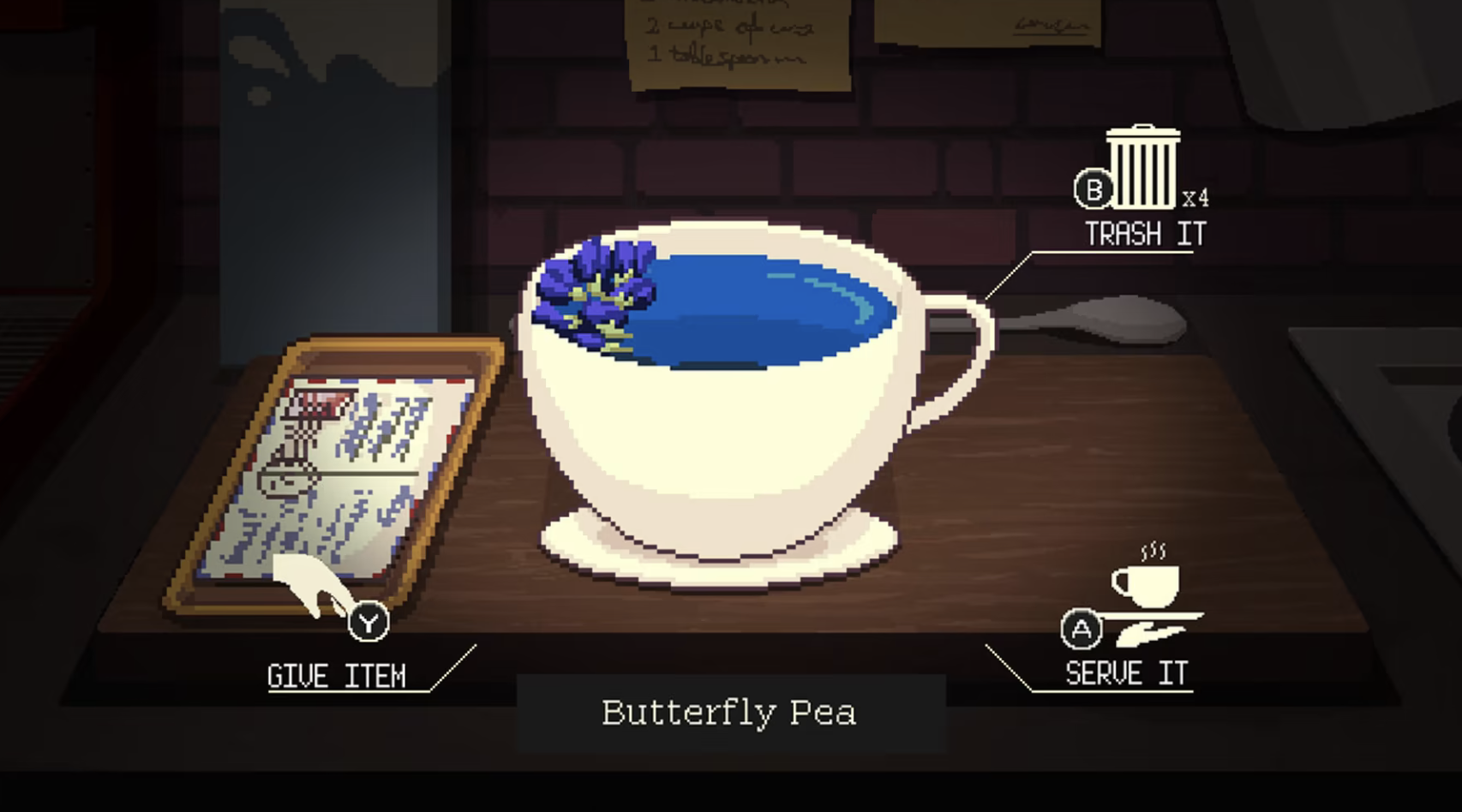 As a sequel, Coffee Talk Episode 2 builds on everything from the first game by offering more variety across the board. The core gameplay is basically the same, but you meet new and old characters, listen to new amazing music, and soak in the gorgeous aesthetic featuring additions to previous characters. The additions to old characters specifically are nice to see. It definitely rewards those who played the first game with more character development.
Having played it on both Switch and Steam Deck, the Switch version is definitely the way to go for its better screen (if you have an OLED model), full touchscreen support, and better battery life. The game runs without issues on both, but I enjoyed it a lot more on Switch.
If you didn't like the core gameplay loop in Coffee Talk, don't bother with Coffee Talk Episode 2. It is basically more Coffee Talk for better or worse. I wanted exactly that, but it is worth noting that it won't be for you if you didn't enjoy the first game. It feels weird to even have played this because I thought it was a one and done game, but Coffee Talk Episode 2 is a good example of a sequel to one of those done right.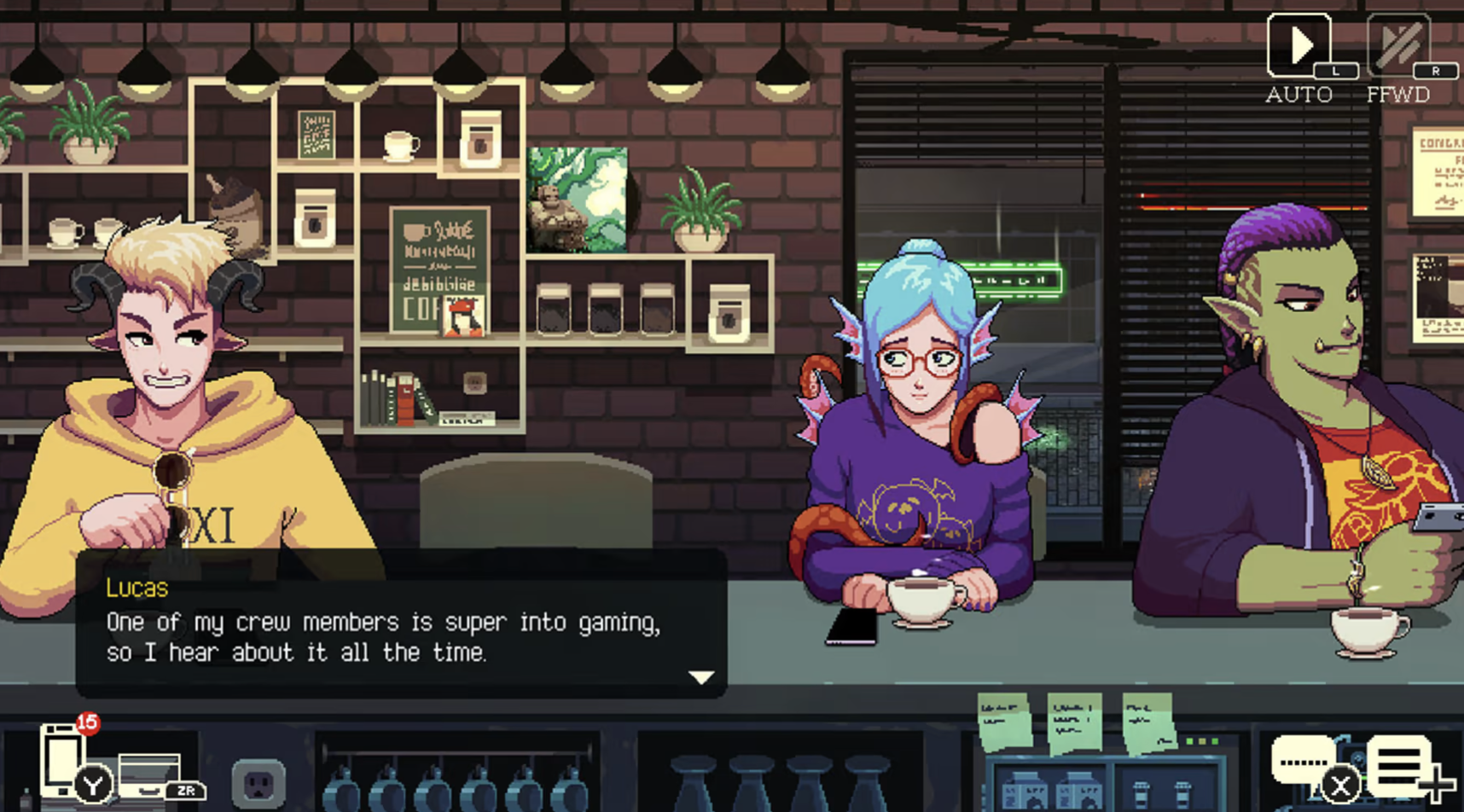 I hope both of these games eventually make their way to iPad because having experienced this series on all platforms, it is a perfect fit for iPad. Until then, I'll enjoy revisiting them on PC and consoles.
It is rare for me to pre-order the limited edition of a game I've gotten for review 2 minutes into playing it for the first time, but here we are. Coffee Talk Episode 2 isn't a huge change or upgrade from the original, but it didn't need to be one. It is an easy recommendation if you enjoy relaxing games, coffee, and want to brew up some for interesting characters. I hope we get more from this world in a few years in a potential third entry. For now, it is time to mix dri.. I mean brew coffee and change lives. -Mikhail Madnani
SwitchArcade Score: 4.5/5
New Releases
Advance Wars 1+2: Re-Boot Camp ($59.99)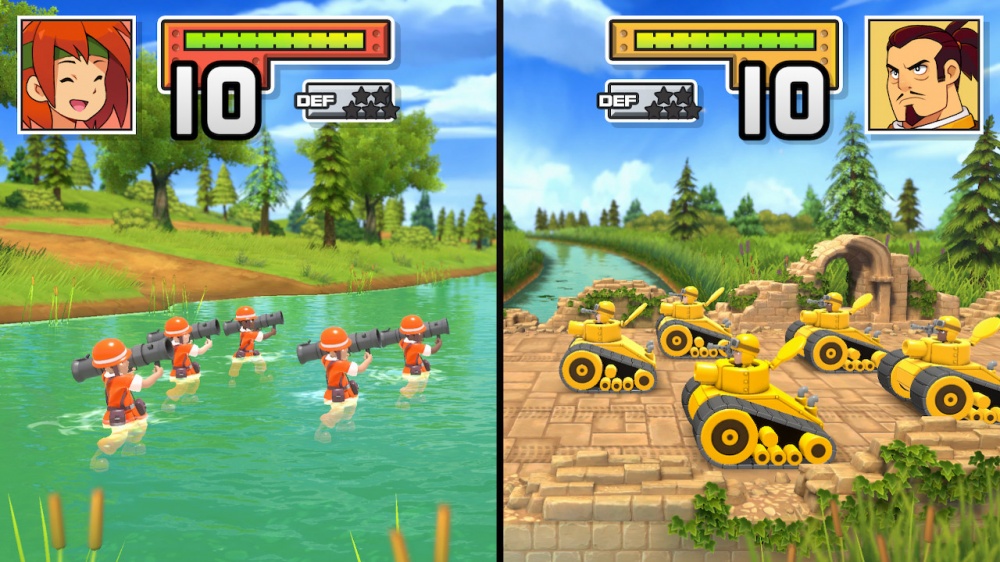 Kept you waiting, hunh? This was originally supposed to come out in December of 2021. It then got delayed until April 2022 for some additional polishing. It then got delayed again after Russia invaded Ukraine, and at some points it seemed like it might just be quietly canceled. But no, here it is. The two Game Boy Advance games, remade with care by WayForward, with both local and online multiplayer for good measure. I will probably have a review of this one for you soon, but we'll have to see how things go. I doubt Advance Wars fans are going to wait even a minute longer than they have to, in any case.
The Mortuary Assistant ($24.99)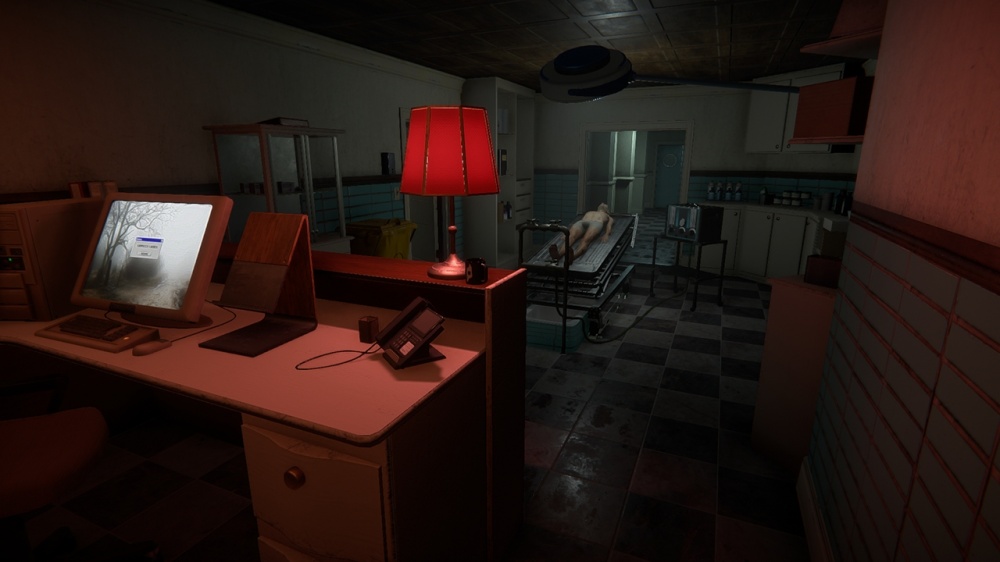 Well, here's another one of those horror games with tons of jump scares. I can't really play these because I'm not convinced my heart will tolerate them, but if these are your thing this seems to be a decent enough one. Being a mortuary assistant is already a bit of an unsettling idea for many of us, I'm sure. But when you throw demons and curses into the mix, it gets a whole lot worse. Will you be able to escape the mortuary? Probably not at first, since it seems to require multiple playthroughs to fully complete.
Namariel Legends – Iron Lord ($15.99)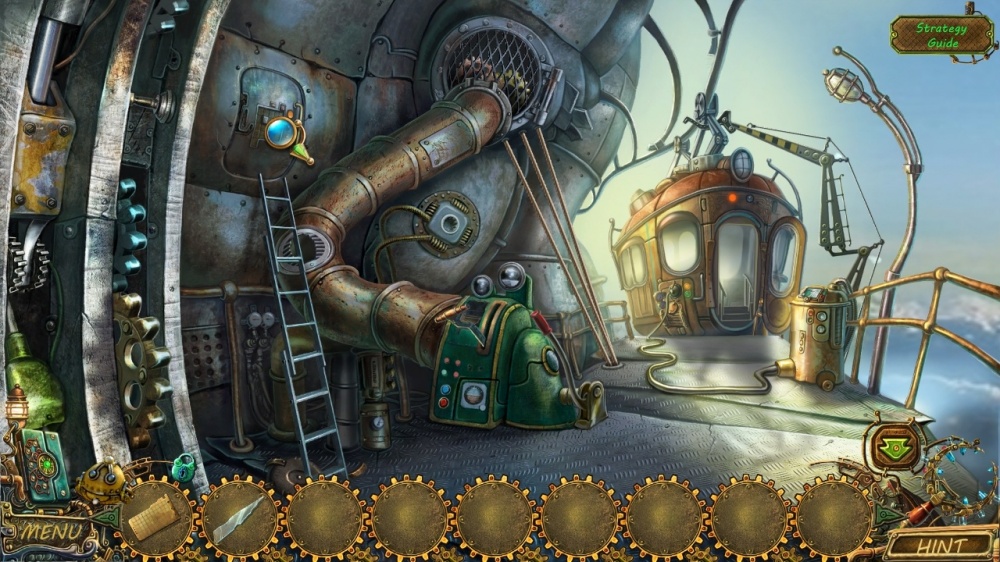 I'm not sure exactly what I was imagining when I saw the title of this game, but it wasn't a hidden object adventure. That's just what it is, though. A fantasy-themed one, where the titular Iron Lord is the bad guy of the story. That's all I've got to say about this one since I'm not really that into the genre.
Light of Life ($4.99)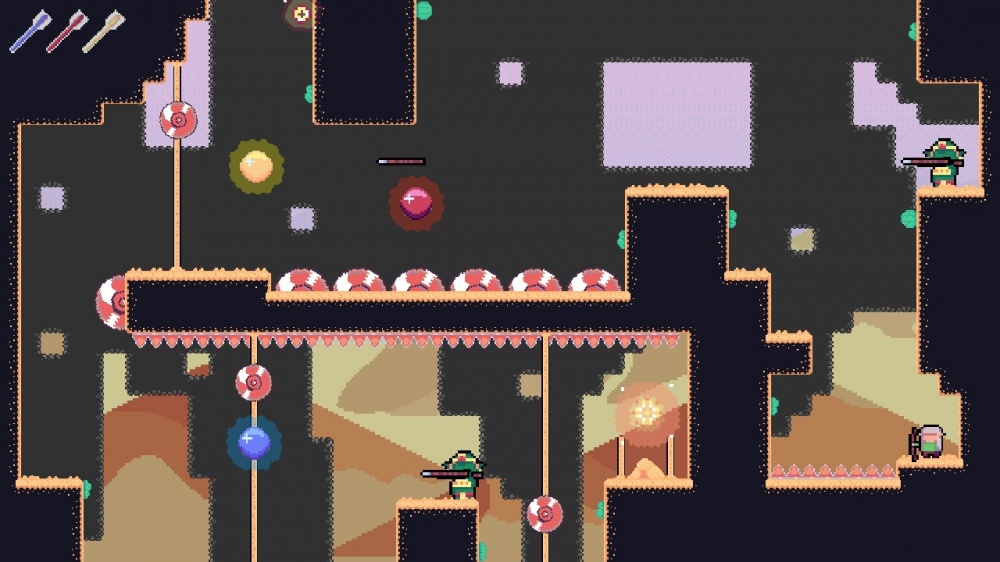 This is a precision platformer starring an elf with a bow. Like, a shooty bow, not the type one would tie their shoelaces into. There are more than one hundred levels to play spread across five different worlds. Collect the crystals and you can unlock new outfits for the main character. Seems fine for the price.
Halftime Heroes ($4.99)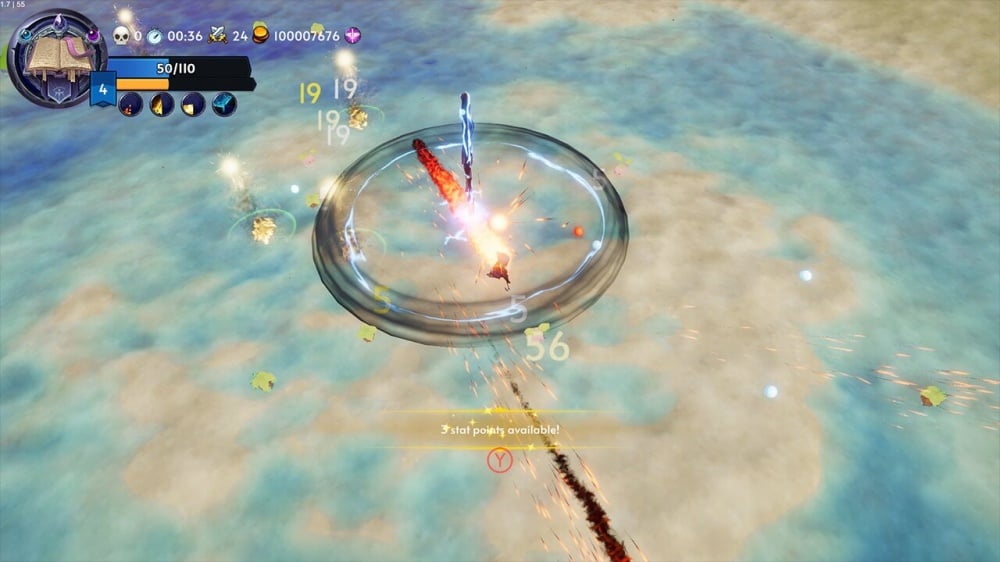 Another one taking a kick at the Vampire Survivors can on Switch. This one features six different classes to choose from, a variety of modes, five different bosses to battle, and the usual upgrade system. One distinctive point of this game is its 3D visuals, but even in the absence of the real thing I'm not sure this one is worth the squeeze.
Moe Waifu H ($4.99)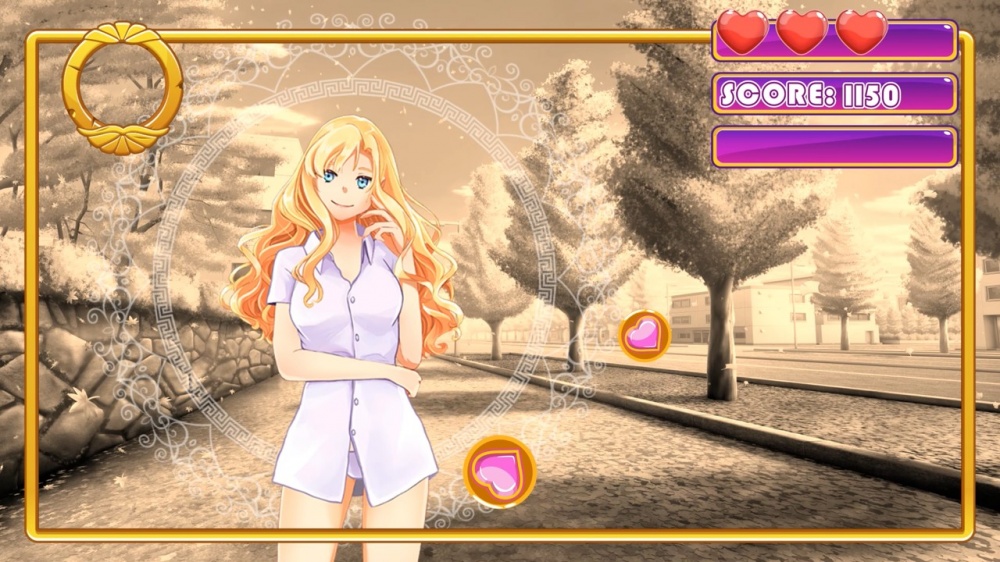 The usual eastasiasoft thing. Five ladies paired with a simple gameplay mechanic that sees them getting into more risque outfits as time goes on. This time the game part sees you trying to match along with symbols that are coming across the screen. A little bit of a rhythm game. Do what you will with it.
Spookware ($9.99)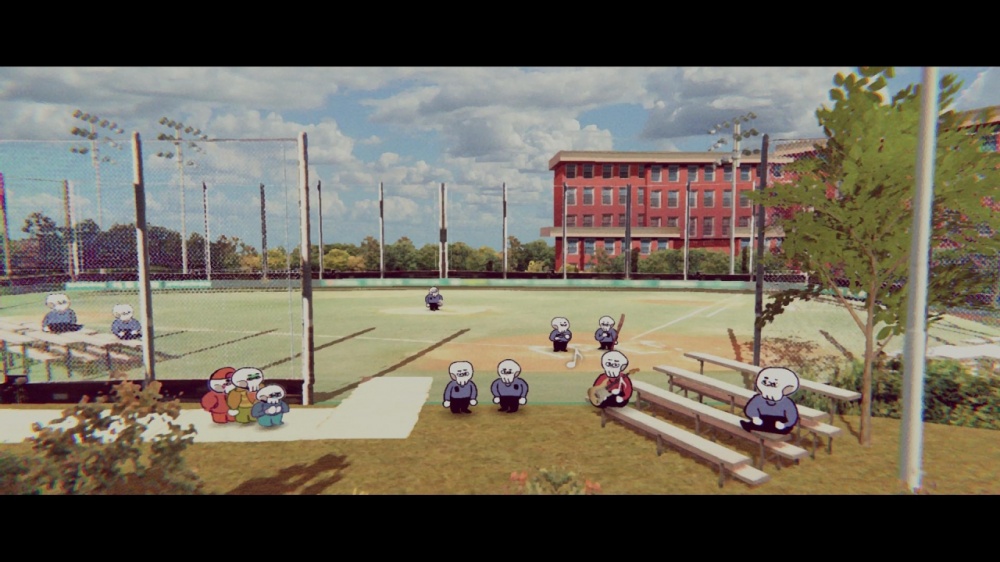 I know that looks like Sans Undertale, but I promise it isn't Sans Undertale. The title of the game actually gives a hint as to what this really is, actually. It's a collection of more than one hundred microgames, WarioWare style. This release includes the first two episodes of what will apparently be a four-episode story, but it seems to mostly be a bunch of silly gags told via a road trip narrative framework. It's fairly well-liked over on Steam, so that's encouraging.
Yello Adventures ($5.99)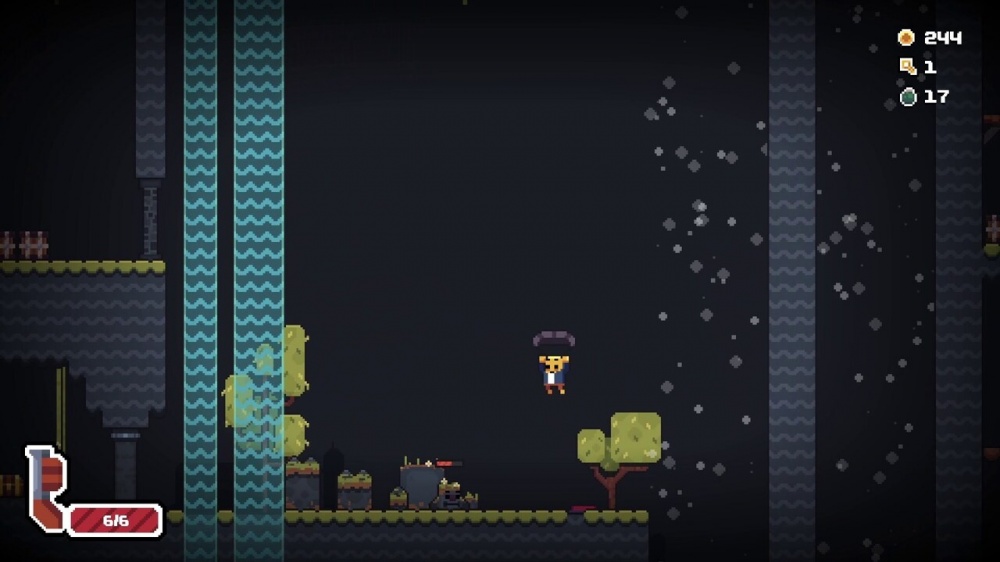 A rather normal-looking platformer that is handheld mode-only for reasons I can't quite fathom. Defeat enemies, gather loot, upgrade your character, and try to prepare yourself for the big boss fights. Big five-dollar Switch platformer energy, but the handheld mode requirement makes this a hard one to bite on for me.
Super Geisha Neon ($4.99)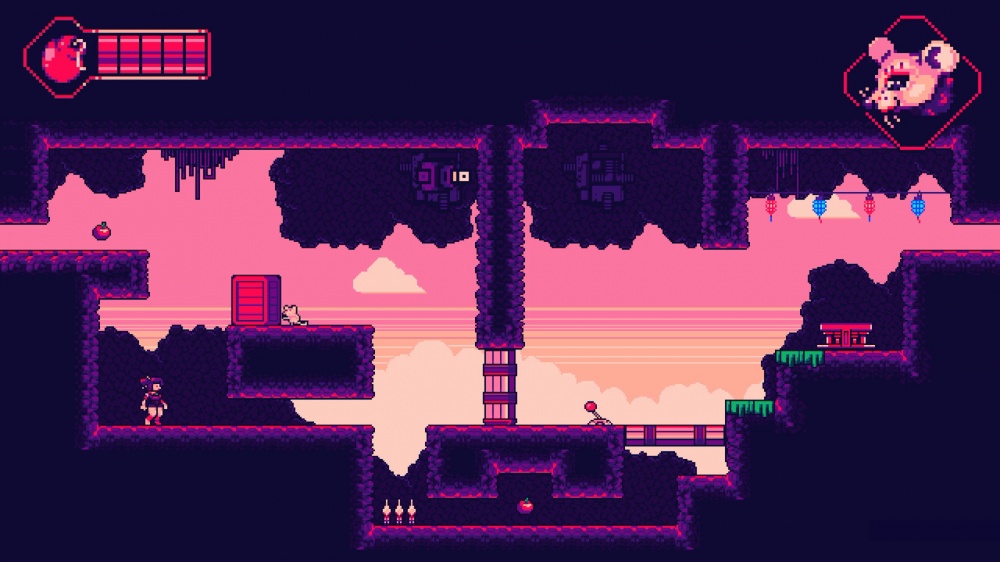 A platformer with some light puzzle-solving featuring a geisha trying to overthrow an evil shogun by conquering his deadly labyrinth. As geishas do, I suppose. Other than the quirky premise, it seems like a pretty ordinary game of this type. And it's priced like one, too. Maybe you want something like this today? It's your call.
Carbage ($14.99)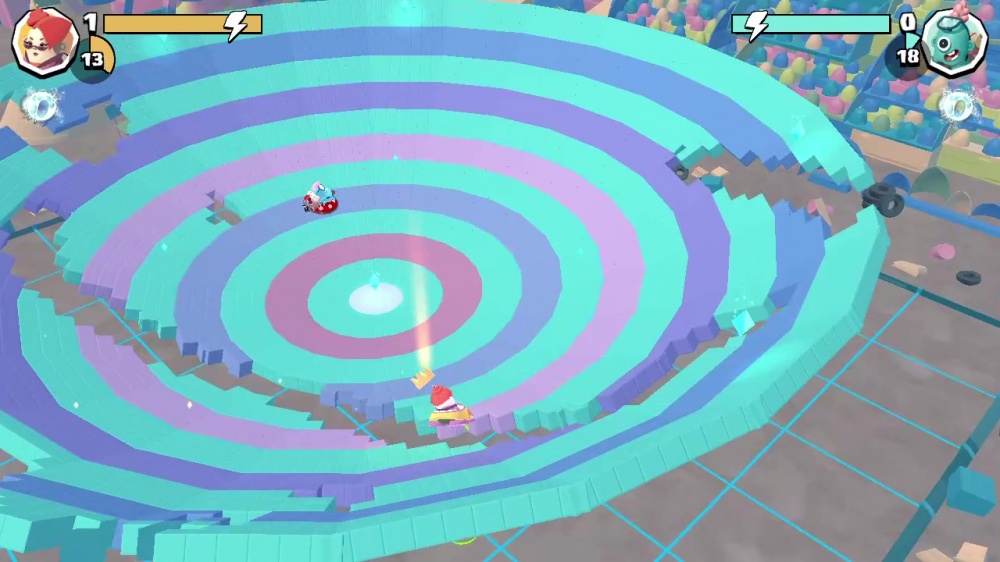 Hmm. If I'm understanding this right, this game doesn't have any single-player modes. So, you know, be aware of that. It's a bumper car games for up to four players locally with four different modes of play. You've got Capture the Crown, Survival, Demolition, and Race. If I can cut the fluff, I don't think this is anywhere near worth what they're asking for here. You can find better racers and party games in and around this price point.
NachoCado ($9.99)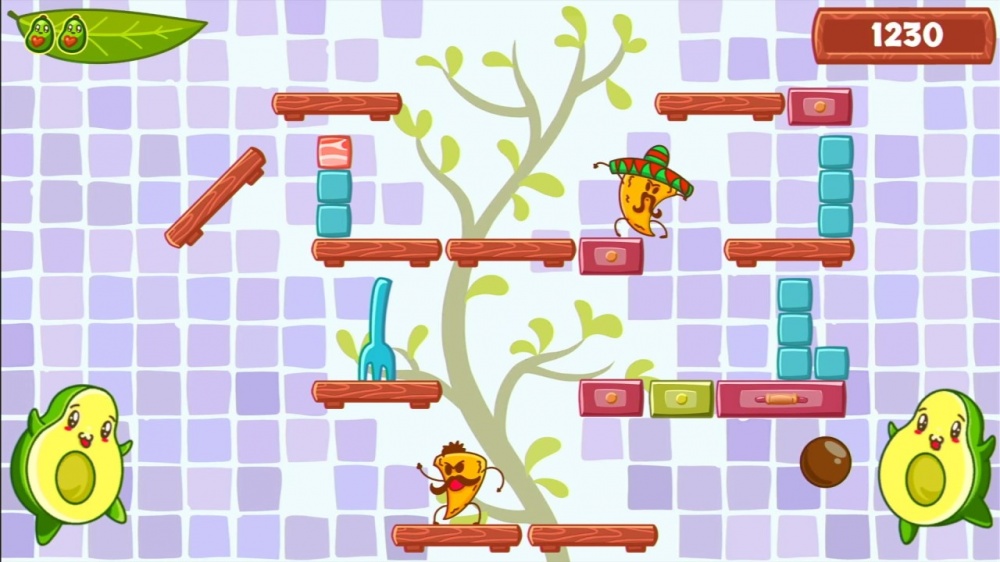 A simple action game where you fire the seed from your avocado characters to take out the wicked nachos. There's a story mode to play through and then an endless mode after that if you want to keep on going. The graphics are certainly colorful, I'll give it that.
Animal Shelter Simulator ($14.99)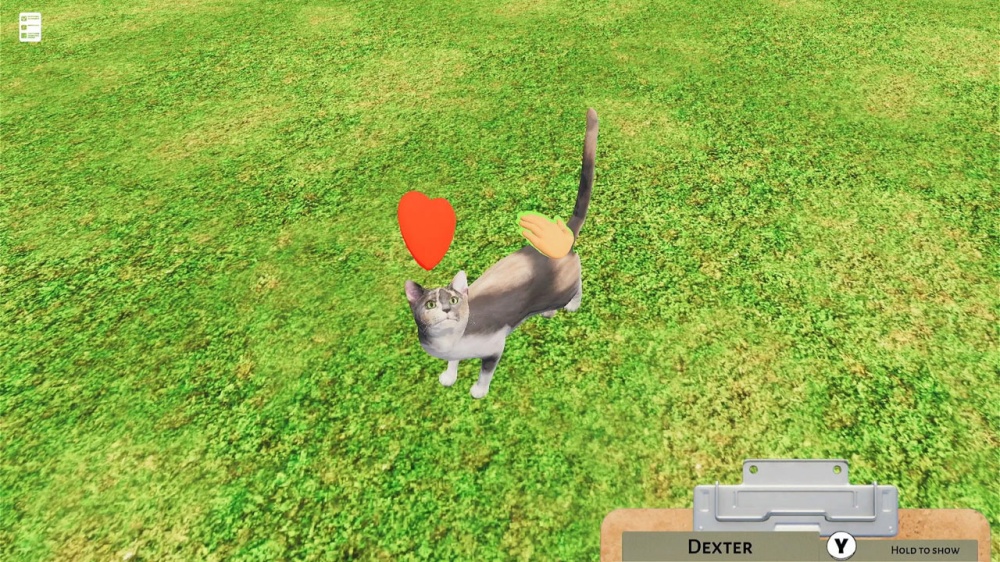 Another simulator game ported from the PC by Ultimate Games, and I'm really not sure about this one. It has the usual problems with simulation games from this publisher, with a UI clearly not designed for use with a controller. The visuals are… well, you can see the screenshot. It's pretty bad when the graphics in a 2023 Switch release is getting taken to the shed by a Nintendo DS game from 2005, but here we are. But clearly some folks are buying these, so there must be some appeal.
Sales
(North American eShop, US Prices)
The Game Trials for Star Wars Republic Commando has started, and that means the discount for buying the game has too. You can also load up on discounted Picross games, and other great titles like Sumire, Tinykin, and Venus: Improbable Dream are on sale as well. Not much at all in the weekend outbox, but give it a quick look too.
Select New Games on Sale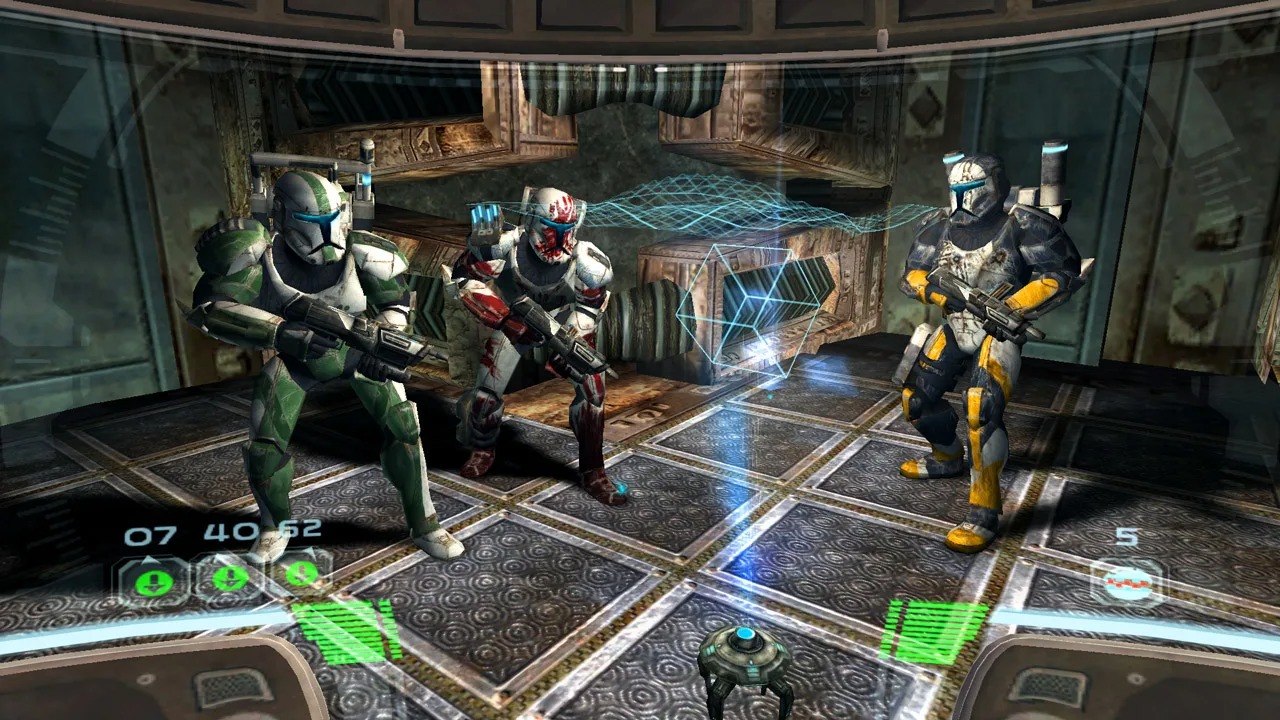 Star Wars Republic Commando ($7.49 from $14.99 until 4/27)
Vernal Edge ($17.59 from $21.99 until 4/27)
Zoeti ($17.99 from $19.99 until 4/28)
Jettomero: HotU ($2.40 from $12.00 until 4/28)
Hoplegs ($3.49 from $6.99 until 4/28)
Fusion Shift ($2.44 from $3.49 until 5/1)
Subnet: Escape Room Adventure ($4.19 from $5.99 until 5/1)
Project Nimbus: Complete ($3.99 from $19.99 until 5/4)
Sumire ($1.99 from $9.99 until 5/4)
Sir Lovelot ($1.99 from $9.99 until 5/4)
Picross S8 ($7.99 from $9.99 until 5/4)
Venus: Improbable Dream ($3.99 from $9.99 until 5/5)
One Hand Clapping ($7.49 from $14.99 until 5/5)
Pile Up! Box by Box ($7.49 from $14.99 until 5/5)
El Hijo: A Wild West Tale ($7.99 from $19.99 until 5/5)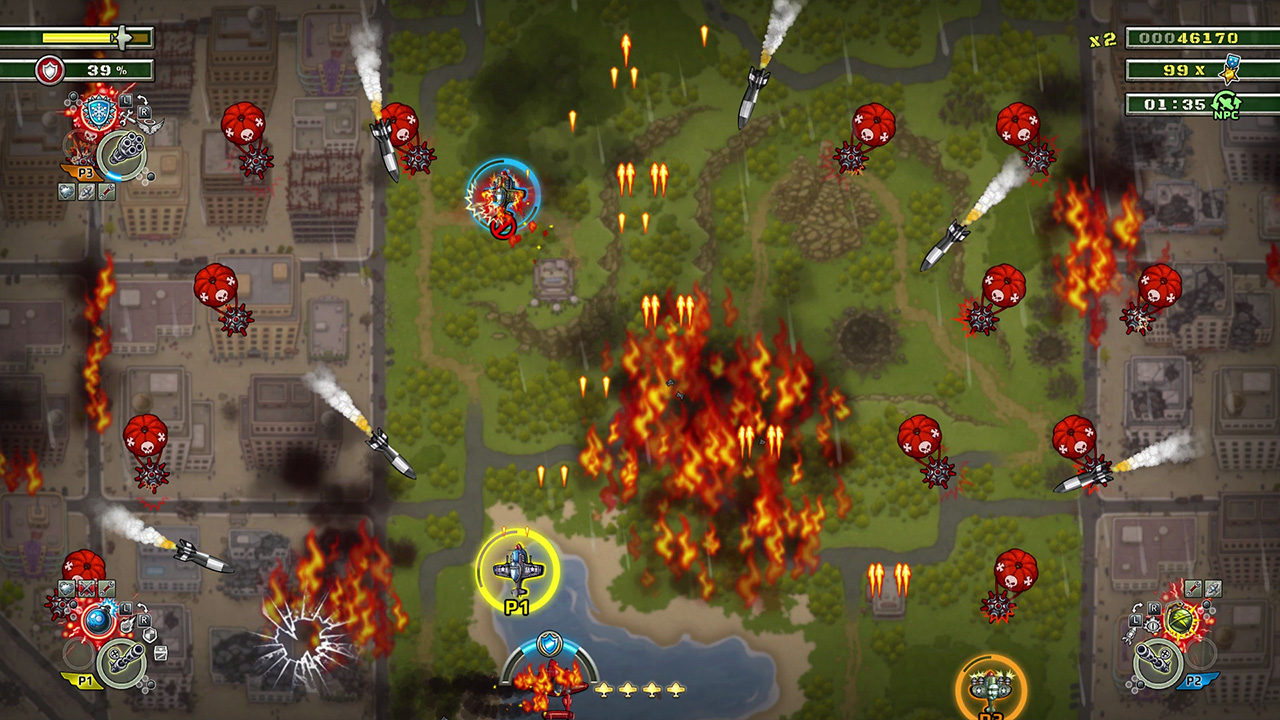 Aces of the Luftwaffe: Squadron ($1.99 from $14.99 until 5/5)
Skydrift Infinity ($9.99 from $19.99 until 5/5)
Arcane Vale ($5.59 from $7.99 until 5/5)
Pocket Witch ($3.49 from $4.99 until 5/5)
Little Big Workshop ($6.99 from $19.99 until 5/5)
Neighbours Back From Hell ($7.49 from $14.99 until 5/5)
Golazo! 2: Soccer Cup 2022 ($8.78 from $15.98 until 5/5)
Panic Porcupine ($6.99 from $7.99 until 5/10)
Collapsed ($2.25 from $15.00 until 5/10)
Tinykin ($16.24 from $24.99 until 5/11)
Figment 2: Creed Valley ($19.99 from $24.99 until 5/11)
Ultimate ADOM: CoC ($3.99 from $19.99 until 5/11)
SpiderHeck ($9.74 from $14.99 until 5/11)
Rhythm Sprout ($9.74 from $14.99 until 5/11)
Minute of Islands ($3.99 from $19.99 until 5/11)
A Juggler's Tale ($3.59 from $17.99 until 5/11)
Pizza Tycoon ($7.49 from $14.99 until 5/11)
Justice Sucks ($12.99 from $19.99 until 5/11)
Sales Ending This Weekend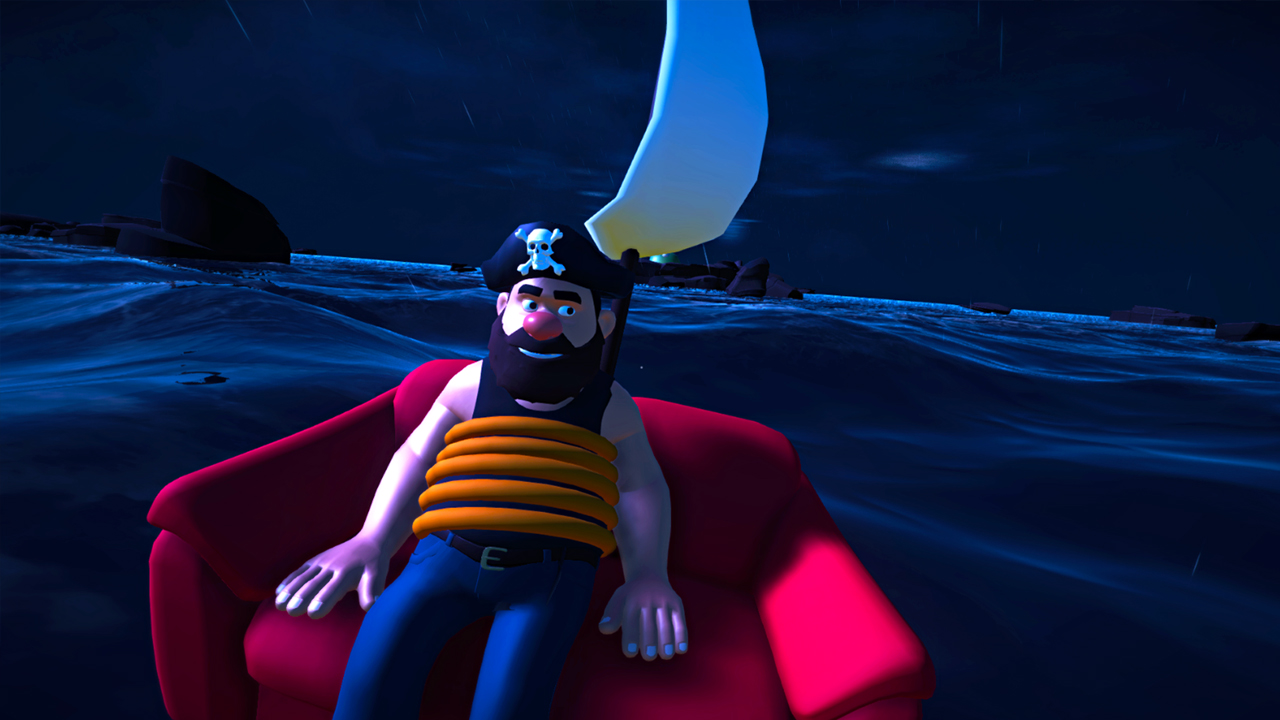 Suicide Guy Collection ($2.19 from $10.99 until 4/22)
Toodee and Topdee ($7.99 from $19.99 until 4/22)
Woodle Tree 2 Deluxe ($1.99 from $12.99 until 4/22)
Formula Retro Racing World Tour ($14.99 from $19.99 until 4/23)
That's all for today and this week, friends. It was a really busy one, with so many games that I almost broke yesterday. What will next week bring? More releases, more reviews, more sales, and probably more news. I hope you all have a nice weekend, and as always, thanks for reading!