Hello gentle readers, and welcome to the SwitchArcade Round-Up for April 7th, 2023. I was thinking that since the number of new releases and sales were pretty high yesterday, I might be off the hook today. No such luck! There are a bunch of new releases to summarize, and a reasonably healthy number of sales to check out as well. No rest for the wicked, it seems. Let's get to work!
New Releases
The Library of Babel ($18.99)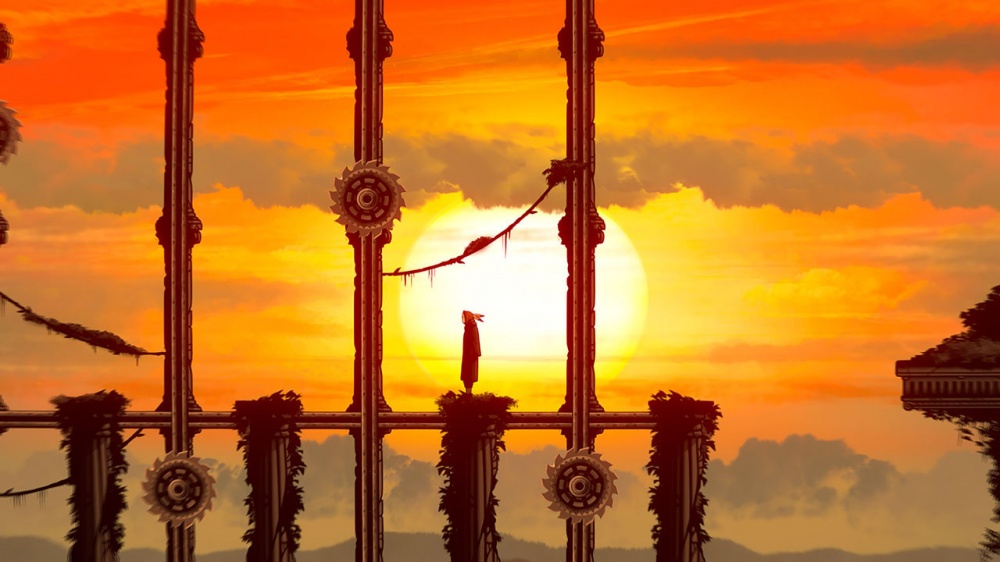 It describes itself as a stealth platformer, but I would throw in words like 'puzzle' and 'adventure' in there too. This is based on the book by Jorge Luis Borges, and is set 20,000 years after the extinction of humanity. The robots we created are now the inhabitants of the world, and humans have become sheer myth to them. You play as Ludovik, who has been sent to Babylon to investigate a murder. Suddenly, a state of emergency is declared and the library is locked down. You're on the trail of the murderer, but will you find them before you become a victim yourself? I'll have a review of this one soon.
Forever Lost: Episode 1 ($4.99)
Glitch Games has ports of a bunch of its mobile games for us today, and here is perhaps the most well-known of the lot. It's also the cheapest, so that's nice. You'll notice a theme with most of these games. Anyway, you wake up somewhere and you don't know what is going on. Solve a bunch of puzzles and you might figure some things out. Some solid puzzles, a good sense of humor, and a fair few nice little touches help elevate this one. Worth a fiver for fans of adventure games who haven't played it before.
Incoherence ($6.99)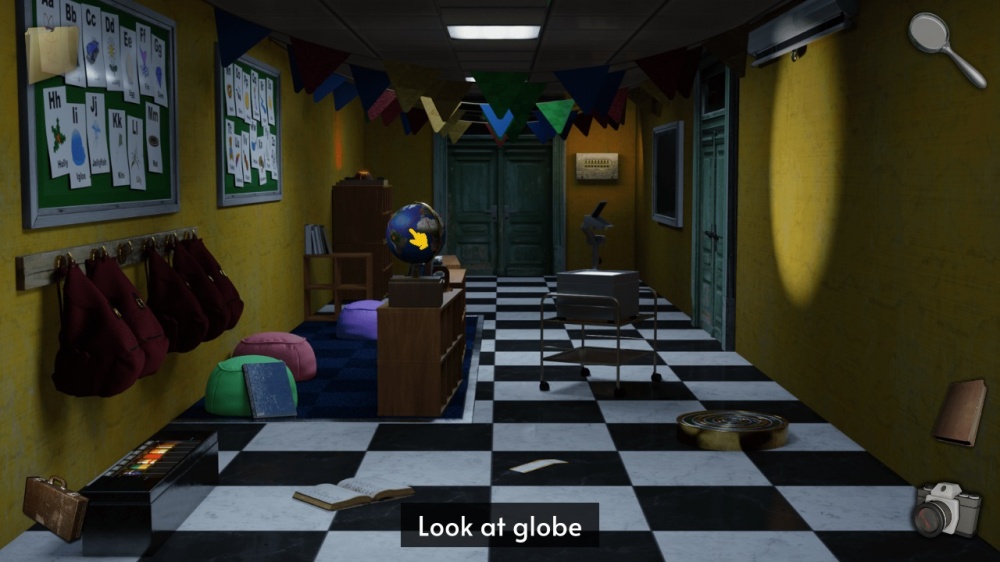 Another Glitch Games adventure game. You're not going to believe this, but you've awakened in a mysterious location with some big gaps in your memory. You'll have to solve some puzzles to sort this out. This plays fairly similarly to Forever Lost, and that isn't a bad thing. Not sure if it would be the first or second of the Glitch Games bunch dropping today that I would buy, but if the screenshots grab you don't let me stop you.
Another Tomorrow ($11.99)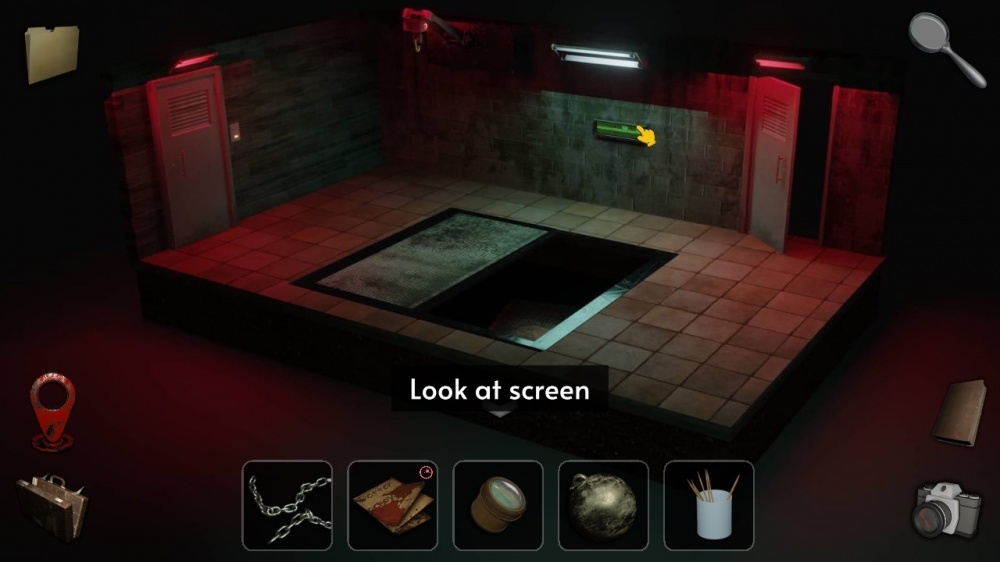 The Glitch Games spree continues with this first-person adventure game. There are a bunch of puzzles to solve, with a nice hint system to help you if you get stuck. The story sees you waking up in a strange place, feeling very strange yourself. You don't know where you are or how long you have been there, but you're not going to find any answers by sitting around. Don't get too married to that fascinating plot; this game definitely centers the puzzle-solving over the story-telling. But it's not too shabby on the whole.
Station 117 ($6.99)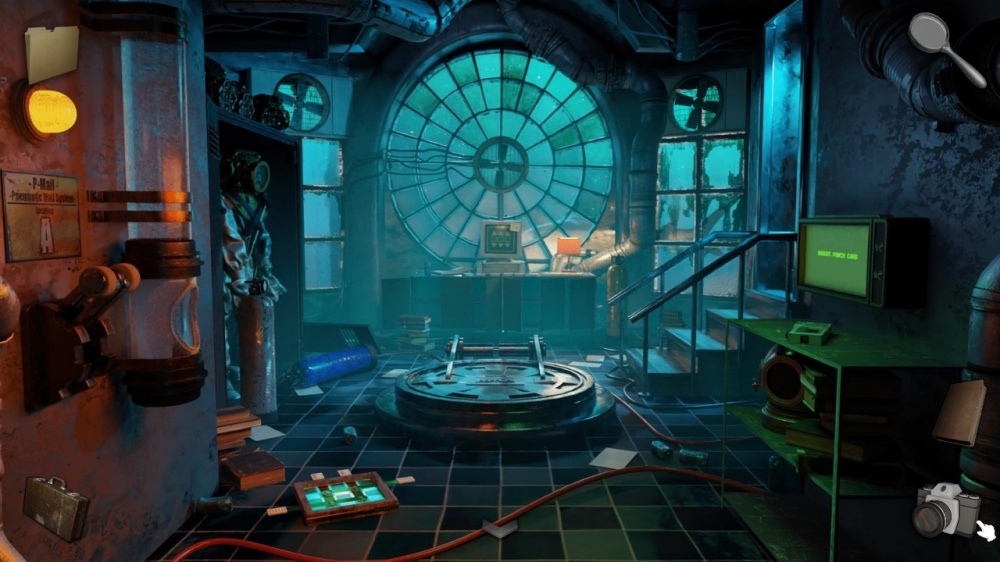 Here's the last of the Glitch Games bunch, and yes, adventure game again. You're a genius billionaire playboy amateur marine biologist, and that is the raddest collection of words I've written in a while. Your curiosity leads you to set foot in a classified research facility located on the floor of the Pacific Ocean, and unsurprisingly things go a little ca-ca. The only way to get out of this mess is to solve a bunch of puzzles.
Tuya ($2.00)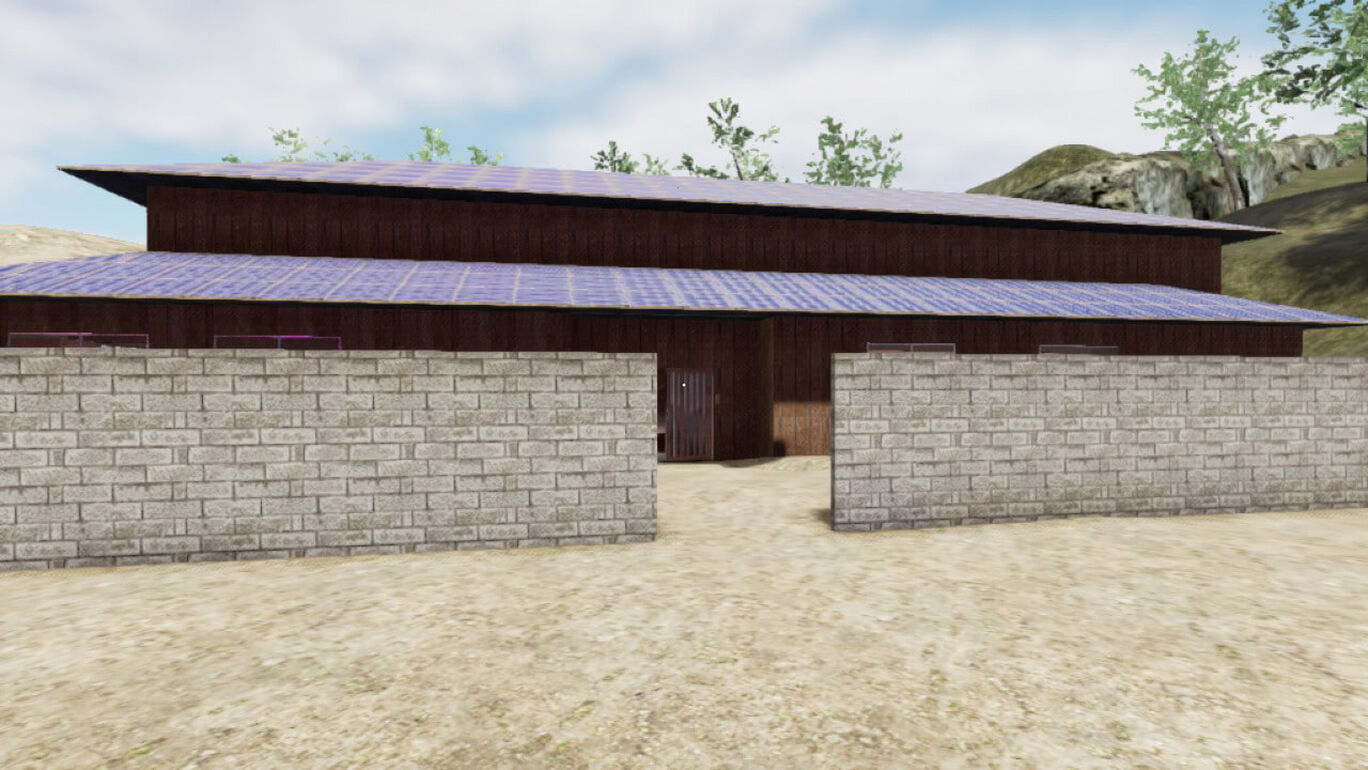 A short horror experience set in rural Japan. After your grandfather's sudden passing, you hurry back to your parents' home in the countryside. What you find is not what you expected. You'll have to piece together the real story by observing your surroundings. Not the longest or fanciest of things, but for a couple of bucks it's fine.
Bumballon ($4.99)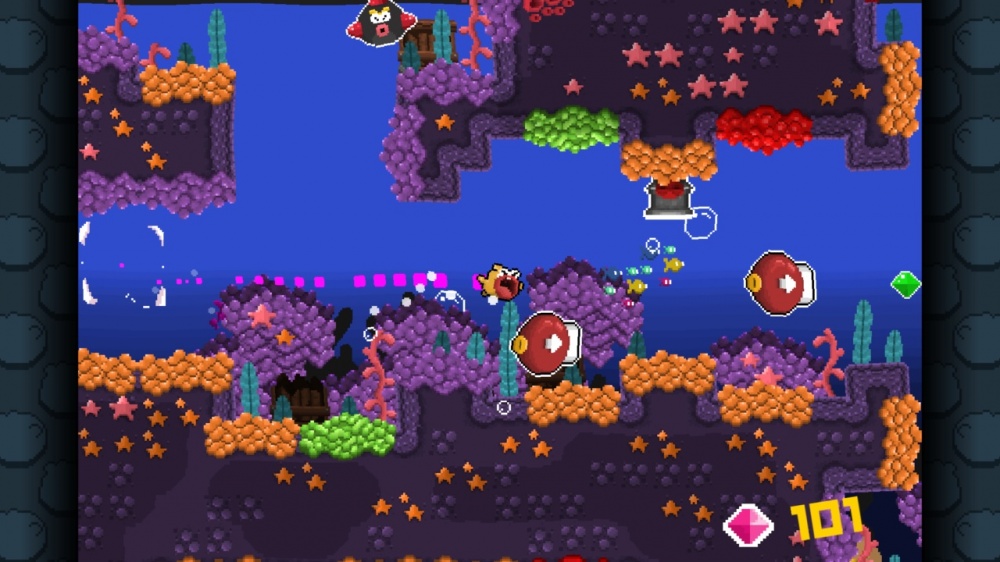 This is a challenging, memorization-heavy action game where you have to guide the little fellow through thirty-five levels set across seven worlds. Most of the time, the only thing you need to do is control his speed. But there are sections that mix things up a bit, so you really do have to stay on your toes. Not bad at all for a fiver.
Drill Deal – Oil Tycoon ($14.99)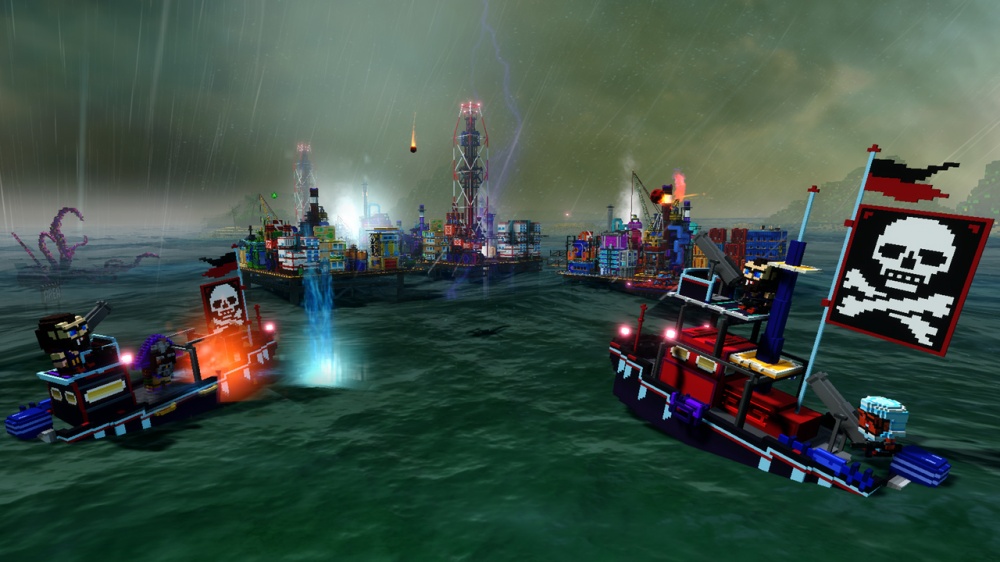 This is an oil rig simulation game where you are tasked with managing and expanding an oil rig business. Lots of problems will occur, normal or otherwise, and you'll have to deal with them. It's a decent enough game, but as is the usual case with these ports from Ultimate Games, the UI feels like it was designed for a computer with a mouse and keyboard, not a controller. If you've been able to tolerate its other Switch ports, you'll probably be able to handle this one as well. But I sure wish the publisher would take more care with these, they could be a lot better than they are with just a few smart tweaks.
Fusion Shift ($3.49)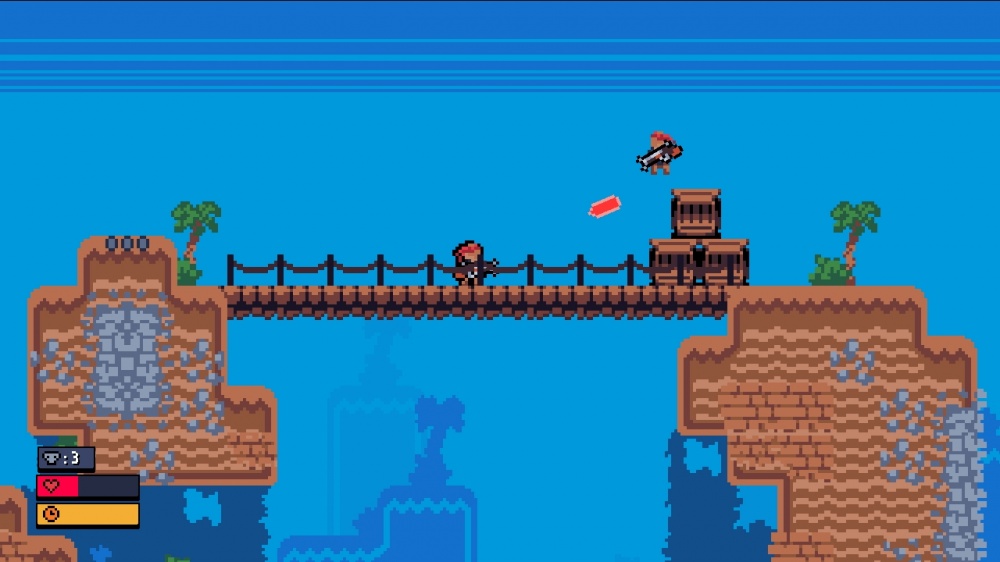 An action platformer where you can use your powers of mind control to jack your enemies' brains and use them against their friends. Not the first time we've seen that idea in a game by any means but still unusual enough to be novel. The execution could be a lot better, but for three and a half bucks I'm not sure what could reasonably be expected here.
Super Cute Alien's Adventure ($9.99)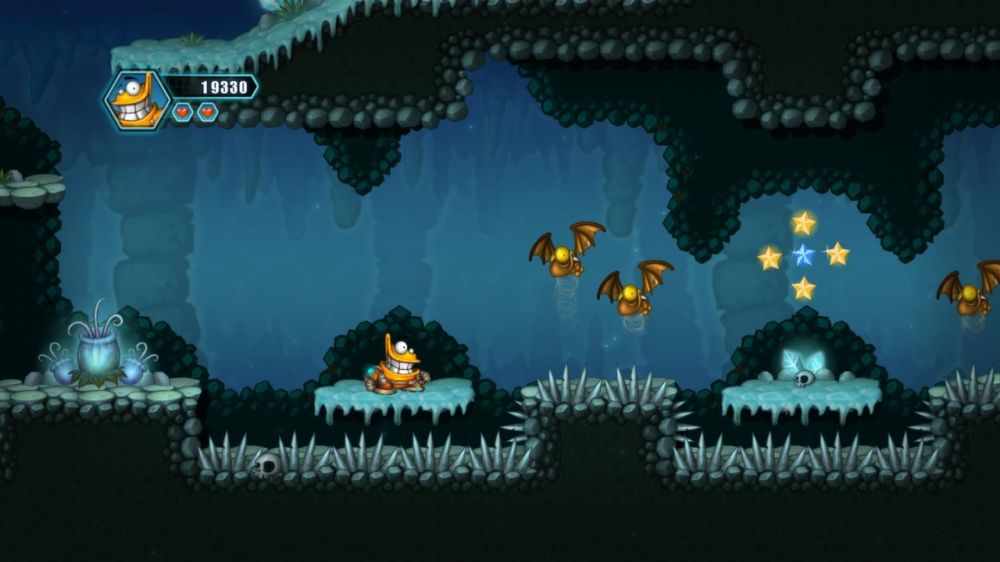 I will be the judge of the cuteness of that alien. And I say he is not super cute. But he is ugly-cute, and that counts for something I suppose. Anyway, this is as generic a platformer as you could imagine, but with a slightly better presentation than average. If it were five dollars I would be saying it has big five dollar Switch platformer energy, but instead it's ten dollars so I'll just say that you can do better at this price point.
Catgotchi: Virtual Pet ($12.99)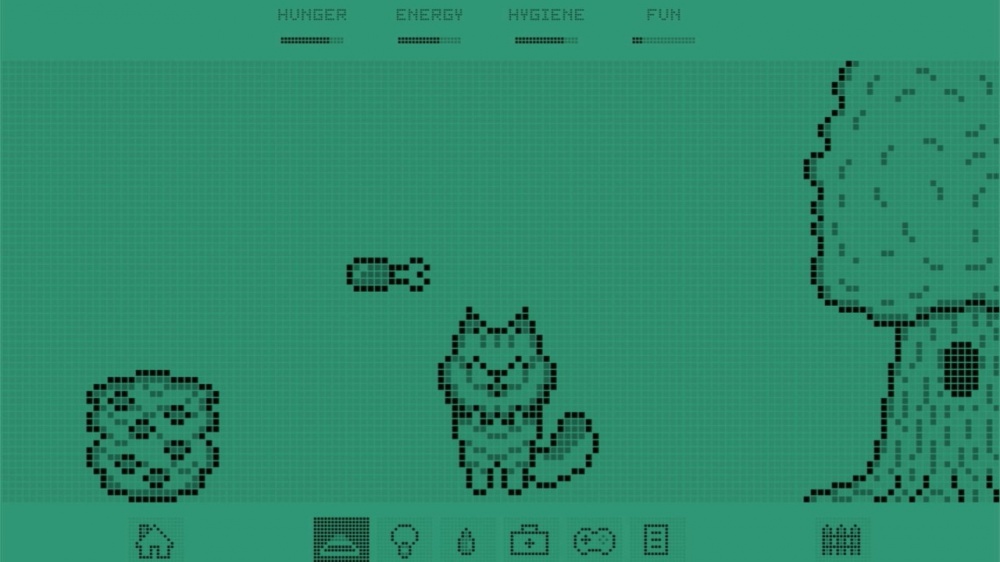 A very basic virtual pet, one that goes so far as to imitate the look of a Tamagotchi's LCD display. It's the usual RedDeer nonsense of pricing a game way higher than it should be so that they can slash it by 80%+ in a sale and make it look like it's a deal. But like most of the games and apps RedDeer pulls that with, it's well-made enough if you only spend a couple bucks on it.
Numbers and Squares ($2.49)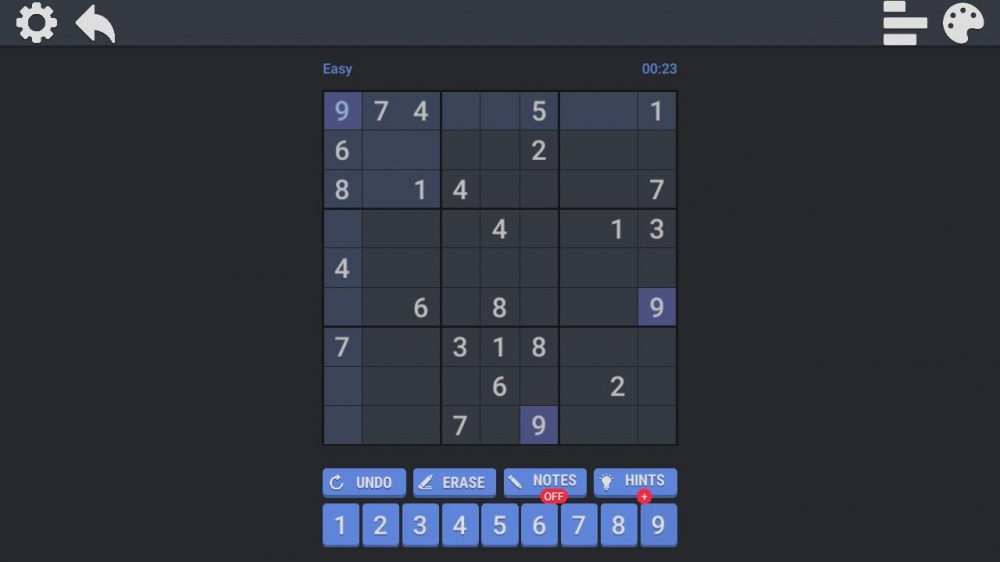 Benjamin Kistler must think he's being clever. Last week we had a Picross knock-off named Squares and Numbers, and now we've got a Sudoku game called Numbers and Squares. Anyway, this is just a basic-butt Sudoku game. You can find a lot better ones on the eShop for not much more money, and I'd advise that route.
Pixel Game Maker Series Tentacled Terrors Tyrannize Terra! ($11.99)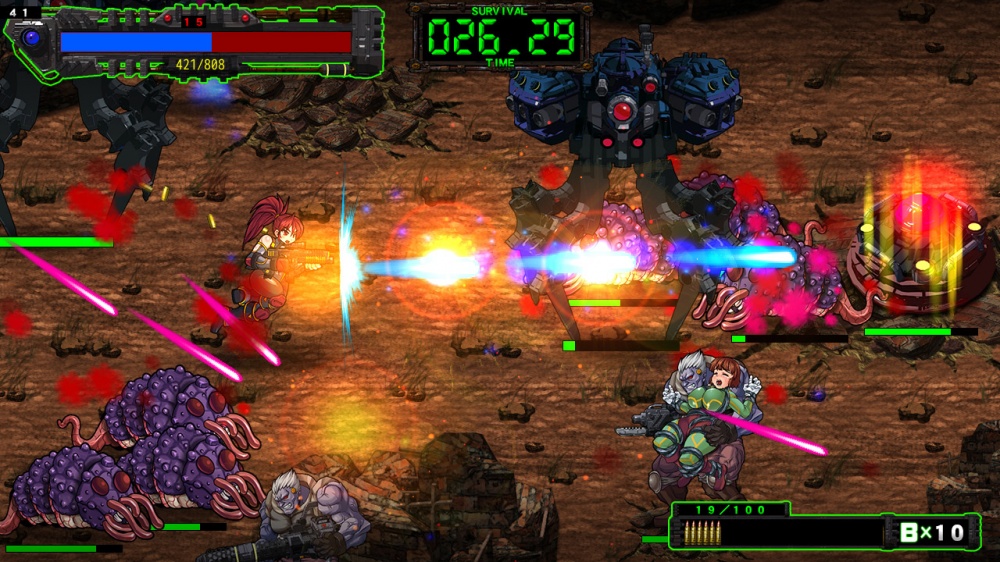 I am somewhat amazed at how versatile this Pixel Game Maker utility is. Such a wide variety of games in this line. Anyway, this is a shooter of sorts where you play as a soldier with heavy firepower who has to blast away enemies coming from the front and the back. There are tons of weapons to collect and use, and I sure can't argue with the level of detail on those graphics. Doesn't seem excessively good, but it might be fun enough for your liking.
Project Dark ($9.99)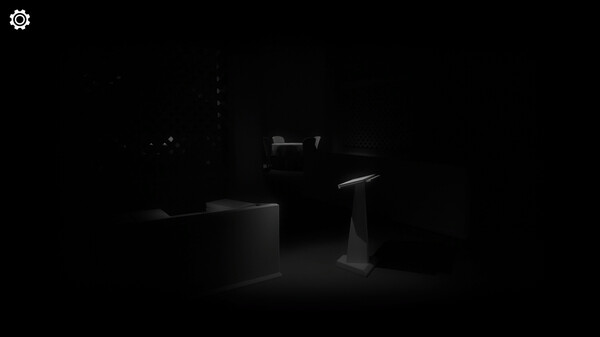 Okay, don't judge it too harshly by the screenshot. It's supposed to be dark. It's an audio game, mainly. You're meant to close your eyes and listen. It's mainly a narrative game, with the gameplay largely consisting of making choices. You can also find it on mobile and Steam in case you'd prefer to play it elsewhere. The iPhone used to have a few really cool games along these lines, and I'd love to see the idea make a comeback. Will that start here? Well, I'm certainly not going to try to predict the answer.
Star Chaser for Make-A-Wish ($1.99)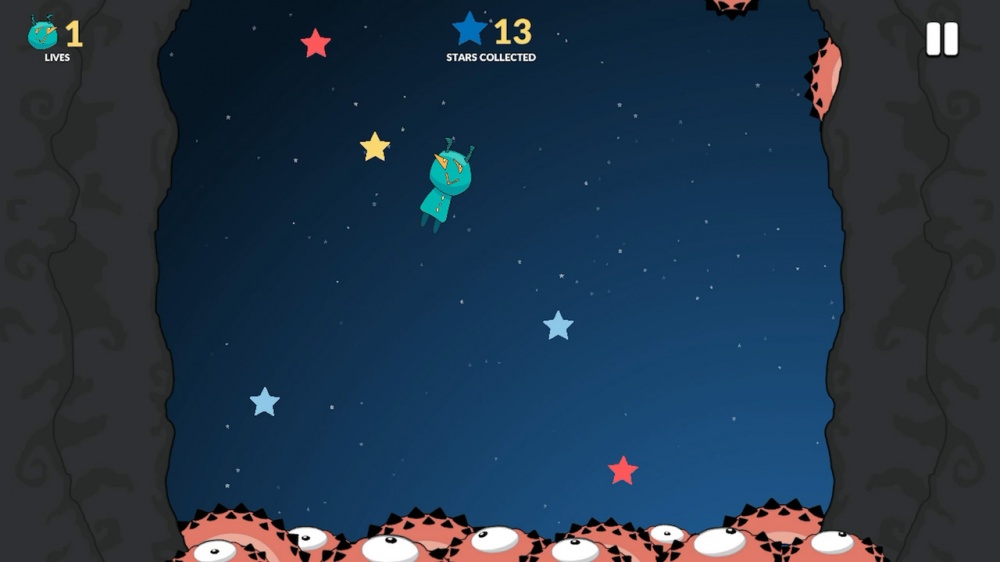 The character in this game was designed by a kid via the Make-A-Wish program, and the proceeds from sales of the game go to funding the organization. You have to go around and collect stars, trying to get a high score. Very reasonably priced if you want to help out a very worthy cause.
Connect Dots Puzzle: Classic Casual Arcade ($9.99)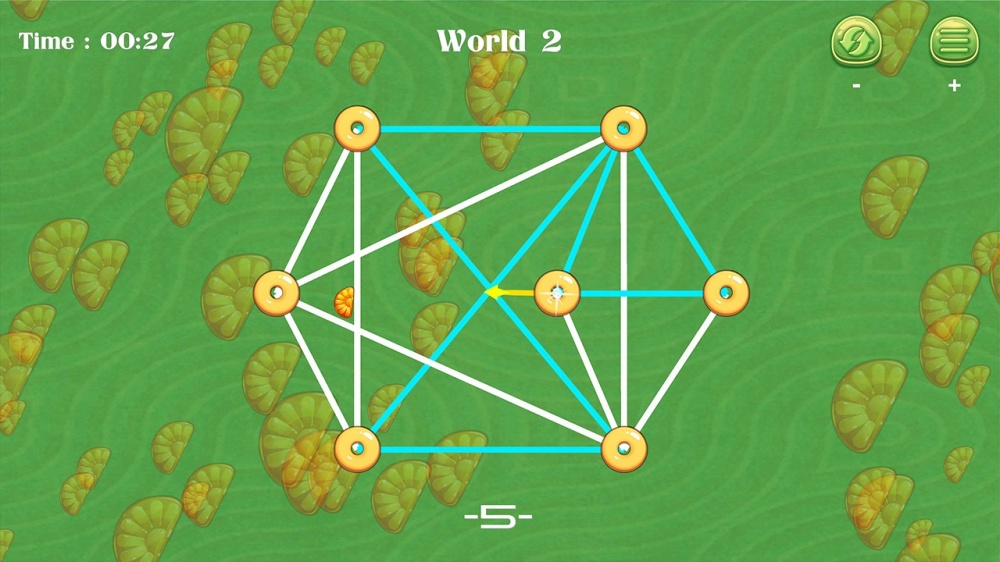 A very simple puzzle game from Megame, but at least this is a rare case of this company working within its means. Connect all the dots without crossing your lines. Worth a tenner? I don't think so, but you might feel differently.
Beach Cafe II: The Escape Room ($3.99)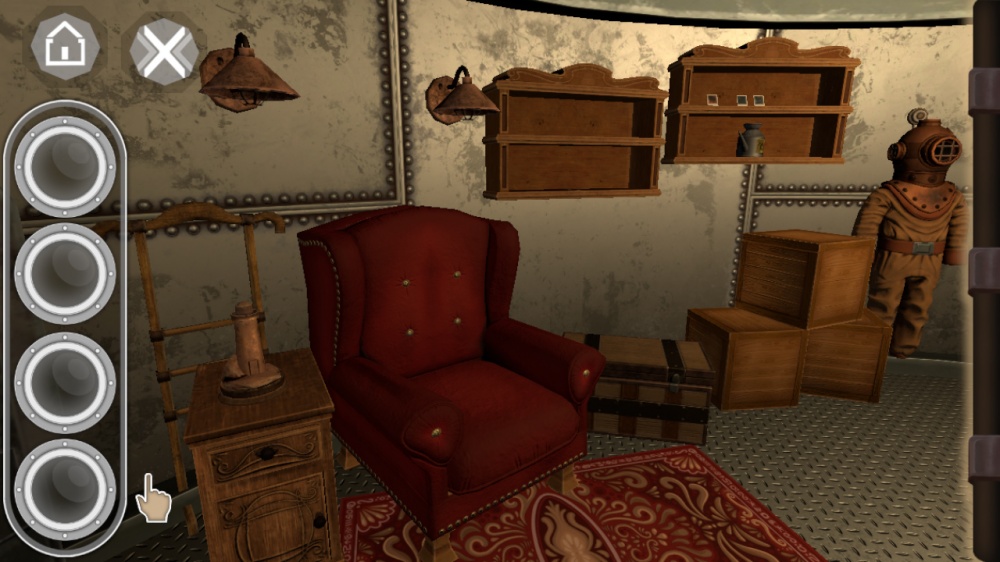 Cooking & Publishing has another very simple and straightforward room escape game here. Despite the name, it's not set in a beach cafe this time. It just continues the story of the first game, which was set in a beach cafe. A continuing narrative? Big swings from Team Cooking & Publishing this time.
Zeus: God of Lightning ($4.99)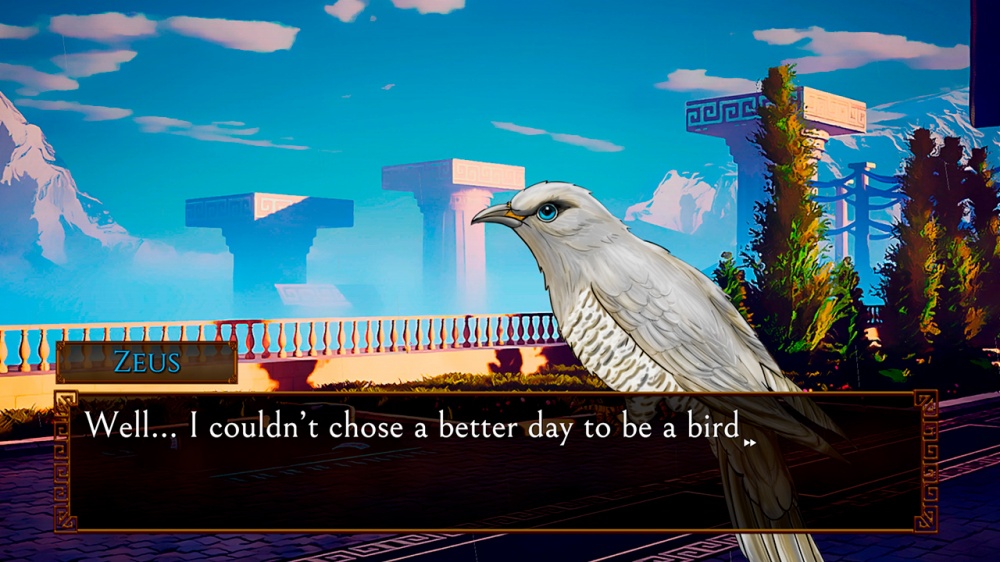 Wait. Wait. Did Cooking & Publishing accidentally create… art? Look at that screenshot. That is one of the most perfect screenshots from any game ever. I love it. The game itself is just a poor attempt at a visual novel, but just look at that screenshot. Not worth a fiver but for once it was worth the five minutes I spent looking into one of this publisher's games.
The Shooting Range 3D: Shooting Gallery Simulator ($9.99)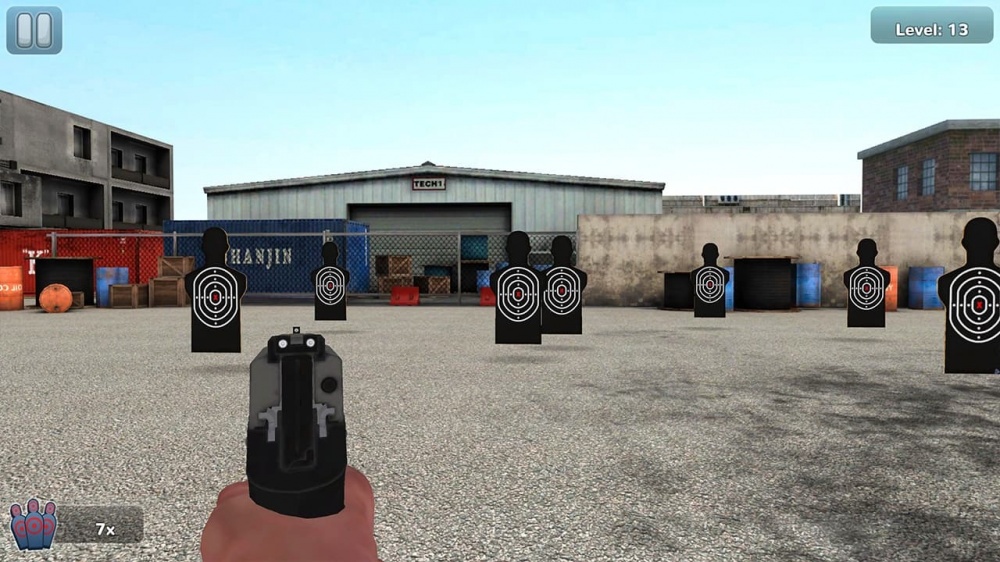 Well, it is what it says. A very basic point-and-shooter game that allows you to shoot at targets in various ranges. You can buy DOOM or Duke Nukem or Quake instead of buying this. You probably should.
Sales
(North American eShop, US Prices)
Hey, some nice stuff in the list today. New low prices for the likes of New Super Lucky's Tale and The Testament of Sherlock Holmes, plus some good sales on other stuff like Demon Turf and Two Point Campus. In the outbox, round two of the Mario Day sales are wrapping up very soon. Get them if you're going to.
Select New Games on Sale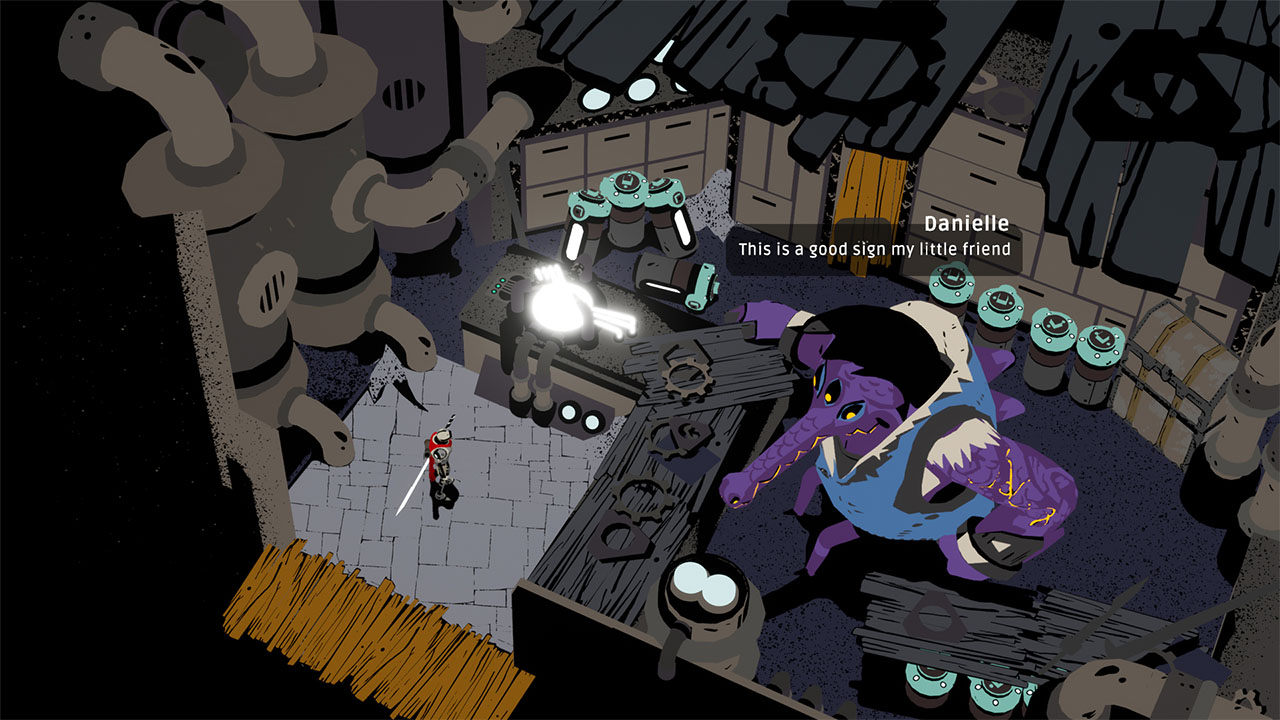 Creature in the Well ($7.49 from $14.99 until 4/10)
Cozy Grove ($8.84 from $14.99 until 4/12)
Blossom Tales II: TMP ($10.49 from $14.99 until 4/13)
Demon Turf ($14.99 from $24.99 until 4/13)
BPM Bullets Per Minute ($17.49 from $24.99 until 4/13)
Lil Gator Game ($13.99 from $19.99 until 4/13)
Rite ($3.49 from $6.99 until 4/13)
The House of Da Vinci 3 ($7.99 from $9.99 until 4/14)
Boyfriend Dungeon ($13.99 from $19.99 until 4/14)
SuperMash ($3.99 from $19.99 until 4/14)
Batora: Lost Haven ($19.99 from $24.99 until 4/14)
New Super Lucky's Tale ($8.99 from $29.99 until 4/17)
United Assault Normandy '44 ($5.99 from $9.99 until 4/18)
The Outbound Ghost ($16.24 from $24.99 until 4/20)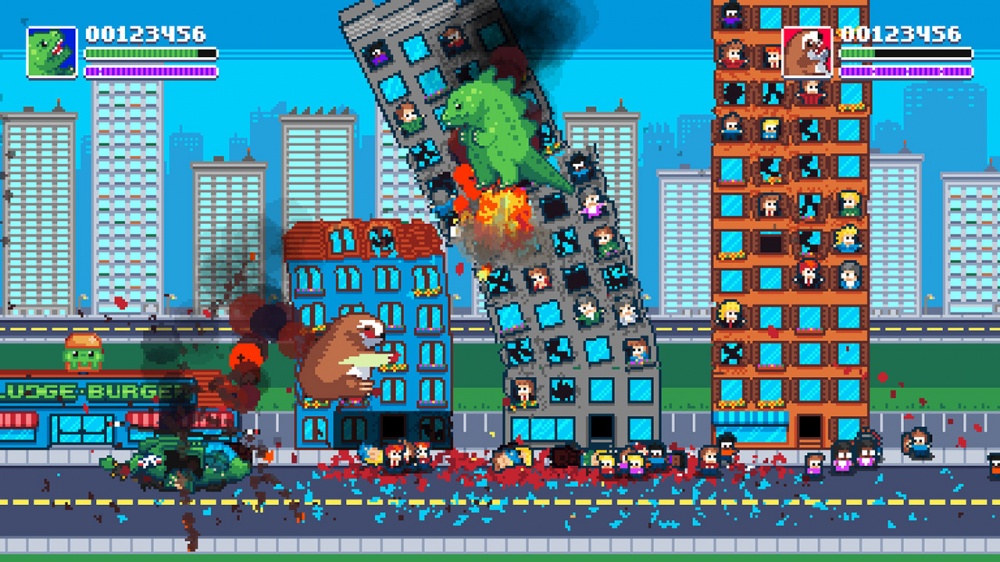 Terror of Hemasaurus ($9.74 from $14.99 until 4/20)
NASCAR Rivals ($19.99 from $34.99 until 4/21)
Quintus and the Absent Truth ($4.99 from $9.99 until 4/21)
Hell Pages ($4.49 from $8.99 until 4/21)
Freud's Bones: The Game ($9.09 from $12.99 until 4/21)
Beholder 3 ($12.99 from $19.99 until 4/21)
Starsand ($12.99 from $19.99 until 4/21)
Half Dead 3 ($2.49 from $4.99 until 4/21)
Casual Challenge Player's Club ($2.99 from $4.99 until 4/21)
Two Point Campus ($27.99 from $39.99 until 4/21)
Portal Companion Collection ($11.99 from $19.99 until 4/21)
Colossus Down ($4.49 from $17.99 until 4/24)
Agatha Knife ($2.99 from $11.99 until 4/24)
MechaNika ($1.99 from $5.99 until 4/24)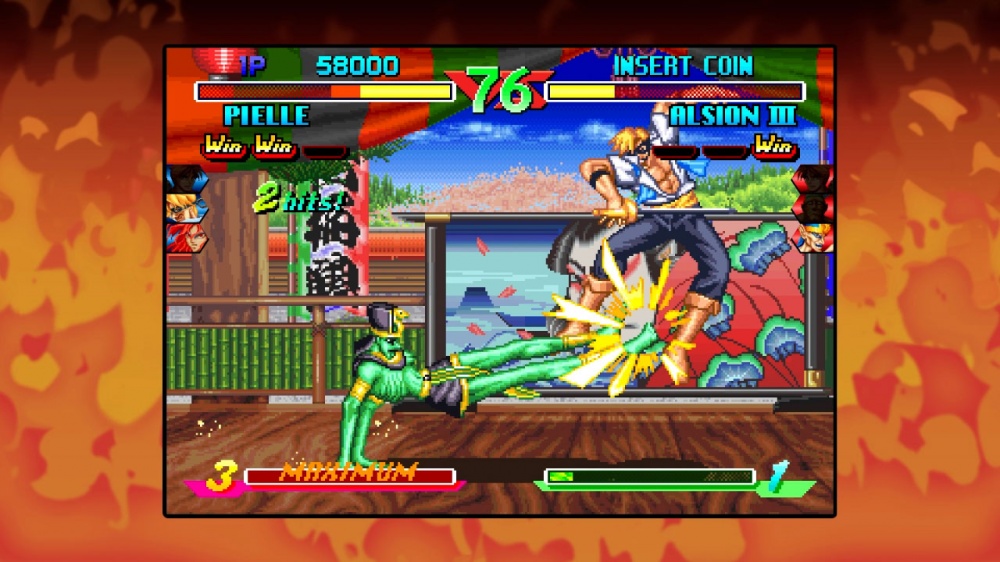 Breakers Collection ($14.99 from $19.99 until 4/27)
Forest Camp Story ($8.40 from $14.00 until 4/27)
Tropical Resort Story ($8.40 from $14.00 until 4/27)
Home Run High ($7.00 from $14.00 until 4/27)
Pocket Academy ($8.40 from $14.00 until 4/27)
Game Dev Story ($7.00 from $14.00 until 4/27)
DobbyxEscape: Spooky Adventure ($2.99 from $3.99 until 4/27)
Drift King ($5.99 from $19.99 until 4/27)
The Testament of Sherlock Holmes ($22.49 from $24.99 until 4/27)
Sales Ending This Weekend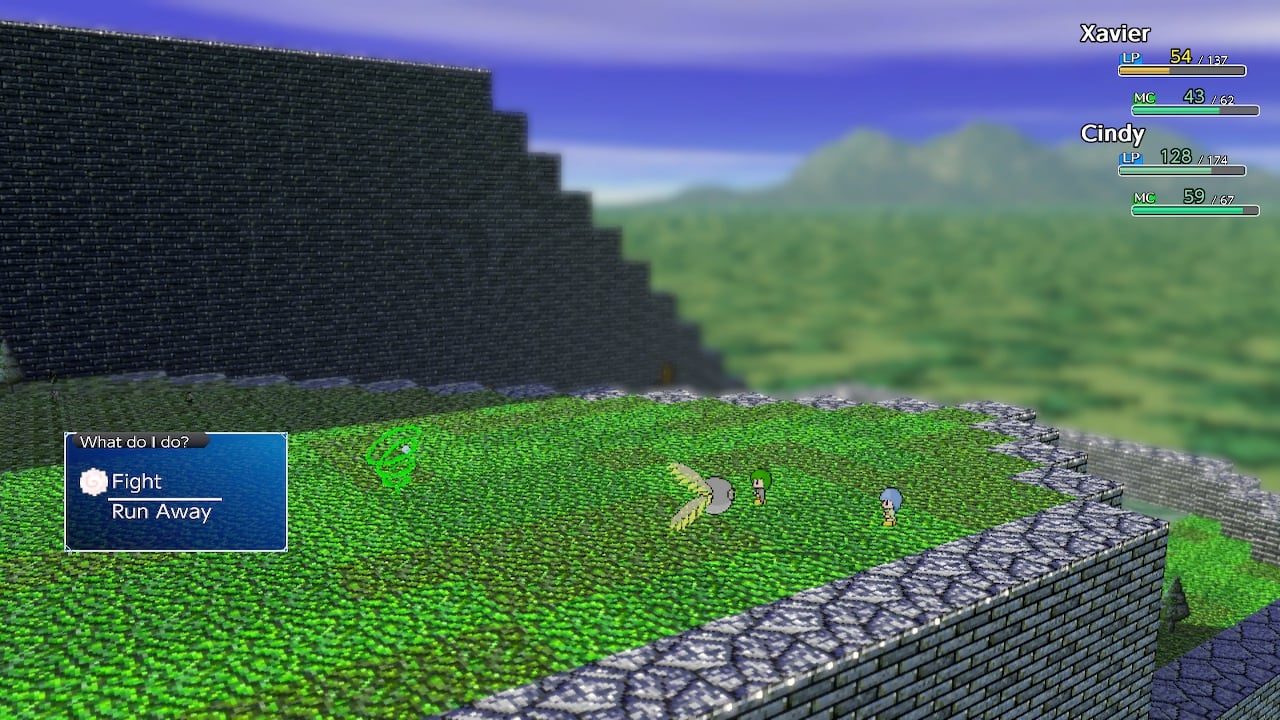 Cresteaju ($3.49 from $6.99 until 4/8)
Elderand ($15.99 from $19.99 until 4/8)
Mario Kart 8 Deluxe ($39.99 from $59.99 until 4/8)
New Super Mario Bros. U Deluxe ($39.99 from $59.99 until 4/8)
Super Mario Maker 2 ($39.99 from $59.99 until 4/8)
Super Mario Odyssey ($39.99 form $59.99 until 4/8)
Dig Dog ($1.99 from $3.99 until 4/9)
Inertia: Redux ($2.01 from $4.39 until 4/9)
Intruders Hide and Seek ($14.99 from $19.99 until 4/9)
Space Tail: EJLH ($9.99 from $19.99 until 4/9)
Velone ($9.99 from $14.99 until 4/9)
That's all for today and this week, friends. We'll be back next week with more new releases, more sales, more reviews, and some news. I guess it's Easter weekend, hunh? It's easy to lose track when you're living in Japan. I probably won't be doing anything special, but I hope those of you who celebrate enjoy your holiday weekend. And for those who don't, enjoy the days off? Either way, I hope you have a terrific weekend, and as always, thanks for reading!