Following this week's announcement of Shovel Knight Pocket Dungeon coming to mobile alongside new DLC, I had a chance to talk to Yacht Club Games' Marketing Director Celia Schilling about the game, the possibility of Shovel Knight Treasure Trove coming to mobile, future plans, working with Netflix, and more. Shovel Knight Pocket Dungeon is coming to mobile soon through Netflix Games, and as a fan of the developer for many years, I figured now was the best time to interview them.
TouchArcade:Tell us a little bit about yourself and what you do at Yacht Club Games.
Celia Schilling: Hello! My name is Celia Schilling. I'm the Marketing Director at Yacht Club Games. I have my hand in everything public facing from large platform announcements (like Shovel Knight Pocket Dungeon launching on Netflix) to social media or even in-person events. I also handle licensing. An example of that would be our newly released Shovel Knight Nendoroid with GoodSmile. We're a small team so we wear a lot of hats.
TA: Shovel Knight, many years ago, impressed the hell out of me when I played it on Nintendo 3DS. I've since bought it on everything and it remains one of the best games I've played in recent years. How has it been supporting and working on the IP all these years?
CS: Oh, wow. Thank you for your kind words. It's hard to believe it's been so many years since then. As for your question, it's been a wonderful adventure. We're beyond thankful for all of the amazing friends and legions of fans who have supported us for all of these years. Our community is something truly special.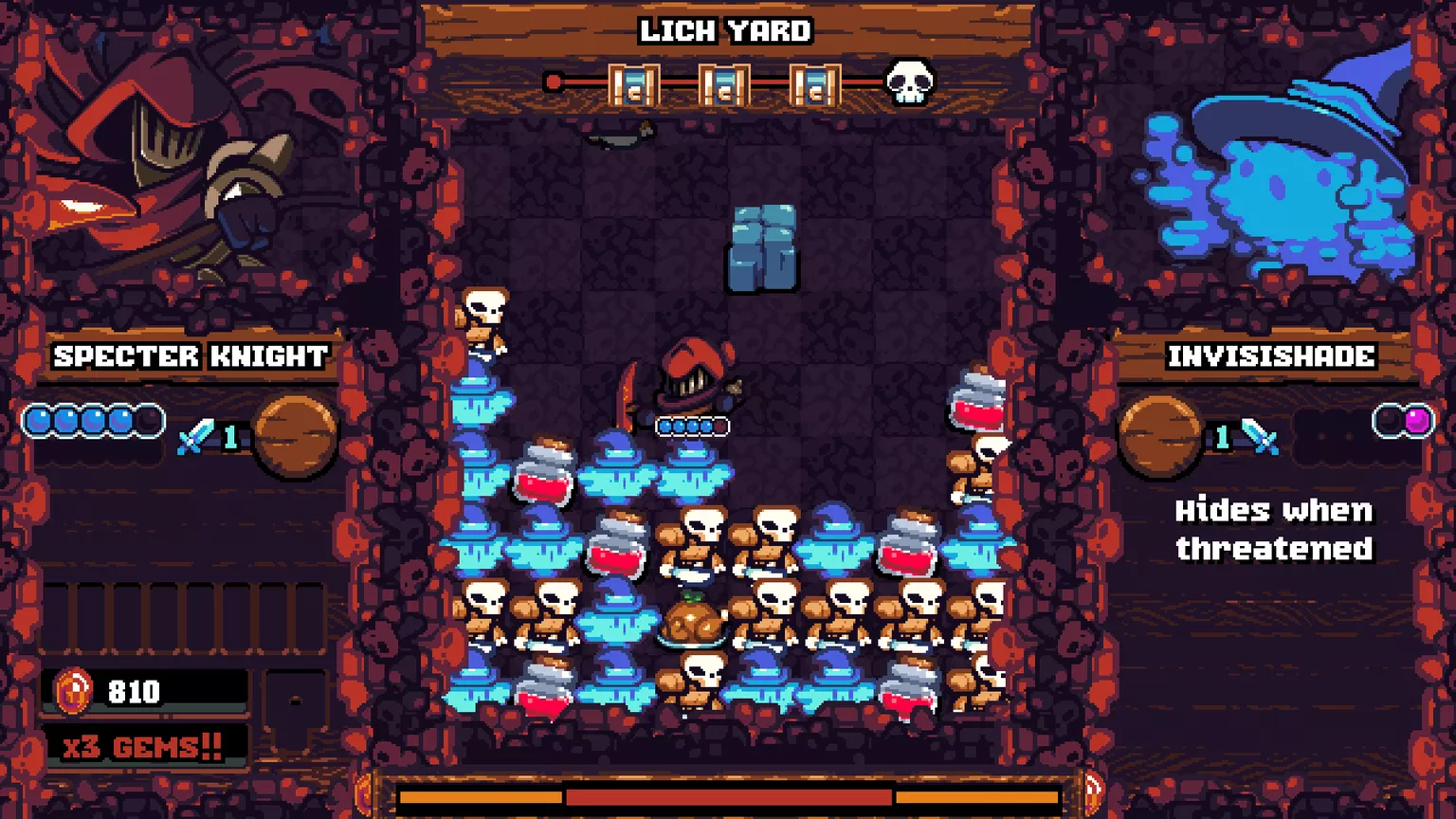 TA: What led to working with outside developers for Shovel Knight games Pocket Dungeon and Dig?
CS: We've always imagined Shovel Knight as an all encompassing franchise. So, it does make sense that we ended up working with other studios to create some awesome new adventures. Shovel Knight Pocket Dungeon and Shovel Knight Dig's origin stories are kind of long so I'll try to keep it short and sweet.
Both games were conceptualized around the same time when we were wrapping up development of Shovel Knight: Treasure Trove.
For Shovel Knight Pocket Dungeon, we kind of stumbled upon it. A colleague of mine was lurking Twitter and spotted a rad screenshot by a solo-developer called Vine. At the time, the game Vine was posting about was called "Puzzle Knights". It had unique game mechanics mixing roguelite and puzzler styles of gameplay. We love both of those genres so it piqued our interest. The game's vibe also bizarrely fit well with the Shovel Knight world. It had skeletons, blob monsters, and knights. It was perfect. Sooo, with that said, we thought it would make sense to reach out and see if he would be interested in working together. He said yes, we high-fived (aka did some paperwork), and built a team around him. The rest is history.
As for Shovel Knight Dig, we were already fans of Nitrome's previous work. We had the idea of making an ambitious Shovel Knight game where every time you played it was different and you could make a crazy build with cool new abilities. They just finished up Leap Year, so we reached out with the idea. They came back with their pitch for it. We loved it, and we all went straight to work on it.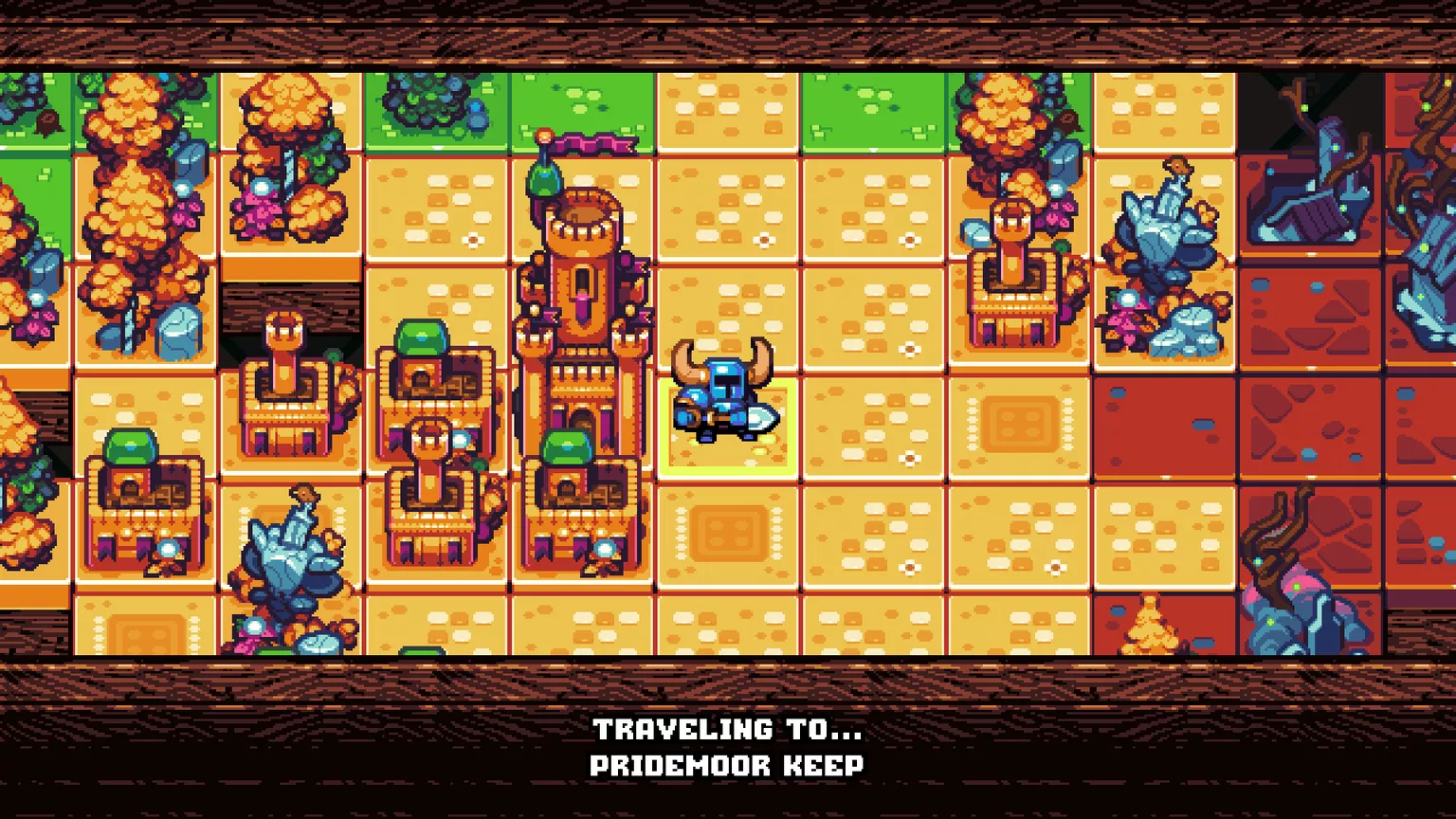 TA: Are there more spin-off games in the works externally?
CS: We're currently working on a TON of free DLC for Shovel Knight Dig and Shovel Knight Pocket Dungeon. As for the future, I am not sure. I'd love to see more.
TA: With Shovel Knight Pocket Dungeon, I was actually surprised that it wasn't coming to mobile from the start given its name. Did the team at Yacht Club Games consider doing a premium standalone release for it before Netflix got involved?
CS: Shovel Knight Pocket Dungeon's name took inspiration from miniaturized spin-off titles like "Pocket Fighters". As for a mobile release, we love giving fans as many opportunities as possible to play our games. So, when the Netflix conversation started, it just made sense to bring Pocket Dungeon's fun to their service.
TA: How has it been working with Netflix Games on Shovel Knight Pocket Dungeon?
CS: They're a bunch of passionate folks so it's been an absolute joy working with them.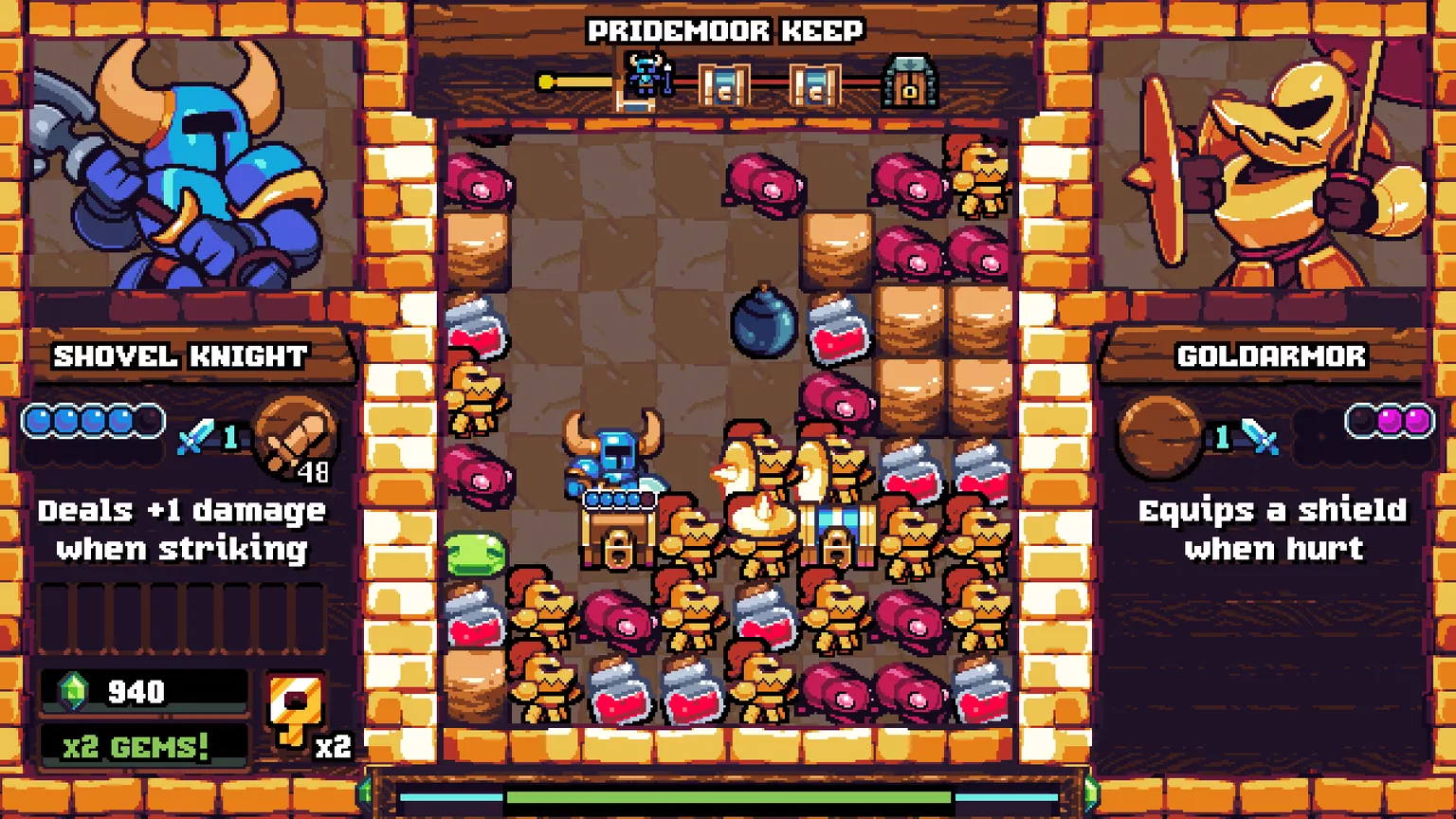 TA: How was the porting experience bringing it to mobile?
CS: The Vine team has actually rebuilt the game from the ground up. We brought in some pretty talented folks to make it a seamless and fun experience with intuitive touch controls.
TA: Can we expect more Yacht Club Games releases to come to Netflix Games for mobile like maybe Mina the Hollower in the future?
CS: Whoa! Hollowing around via touch-controls would be super fun. Though it's not in the pipeline, I personally would love to see Mina everywhere.
TA: How do you decide what platforms to launch a new Shovel Knight project on?
CS: We try to put our games on as many platforms as possible as long as it makes sense for us and our community.
TA: There is now a Shovel Knight game coming to Netflix Games with Pocket Dungeon, and Shovel Knight Dig on Apple Arcade. A lot of people have controllers on mobile, so will the original Shovel Knight Treasure Trove ever hit the platform?
CS: Who knows what the future holds. I'd love to play Joustus on my phone.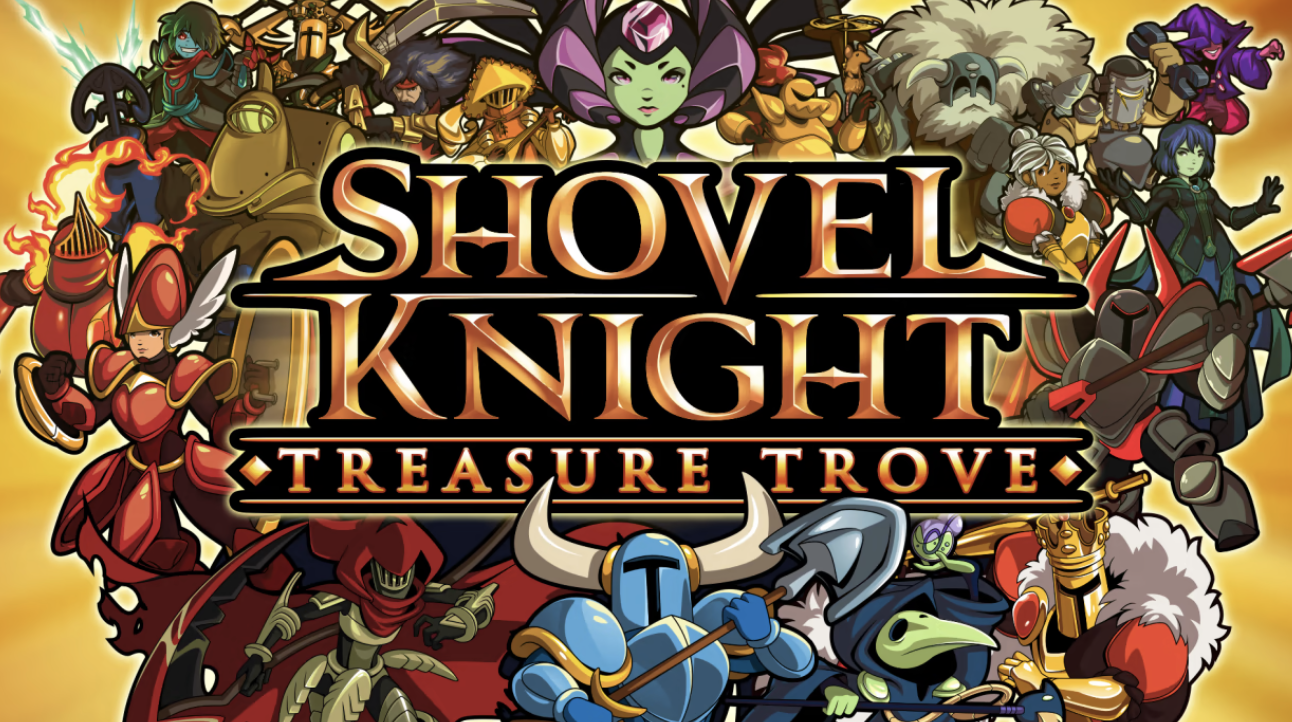 TA: One of the highlights of Shovel Knight barring the amazing gameplay in each release, is the soundtrack and the aesthetic that come together to make Shovel Knight. How has it been working with Jake Kaufman all these years? Is he involved with any of the games barring the music?
CS: Working with Jake is a collaborative process. He starts making music as we develop the game side-by-side.
Side note, Jake is actually a part of the Yacht Club Games crew. He has an office and everything. As for involvement besides music, our studio works a bit differently than other ones. Everyone can be as involved (or uninvolved) as they are comfortable with in other departments. An example of that is in the writing room. We have something called the "Jake Pass" where he looks at the character's dialogue and does a pass on it. (He's an excellent writer!) Jake has also pitched TikTok ideas to me before too. They were equally as awesome.
TA: What are your thoughts on the current state of gaming with subscription services being more prevalent each year?
CS: Personally, I love it. Growing up, I didn't have access to many games. I had to borrow them from a friend/Blockbuster or wait to get a "used" copy on my birthday. Subscription services enable accessibility at a manageable monthly price point. It's something that I dreamed about as a kid.
TA: What games are you playing right now on any platform?
CS: I'm primarily playing on my Switch. I'm a Nintendo kid at heart haha. I've been making my way through a bunch of Zelda games to get ready for The Legend of Zelda: Tears of a Kingdom. I just beat Minish Cap. It's such a good game.
TA: Are there any plans to do a PS5 physical of Shovel Knight Treasure Trove and a native PS5 release?
CS: There are no plans in the pipeline as of yet. If that ever changes I'll be sure to make a whole lotta noise about it.
TA: Following the original launch, we now have multiple Shovel Knight games, updates, and even saw it be the rare third party game to get an amiibo when it did. What's next for Shovel Knight?
CS: It's a secret as we have a ton of unannounced cool stuff. What I can tell you, is that the future is looking very bright for our favorite blue burrower.
Thanks to Celia Schilling and Yacht Club Games for their time here.