JOYCITY has launched a special G.I. JOE x Gunship Battle: Total Warfare collaboration event within the award-winning military strategy game, which welcomes Duke, Cobra Commander, Roadblock, Destro, Scarlett, and the Baroness into the fray. Players can gear up for an epic clash between the forces of good and evil in the ultimate G.I. JOE vs COBRA showdown.
In the latest crossover event within Gunship Battle: Total Warfare, players can expect to engage themselves in a duel between Snake Eyes and Timber against Storm Shadow and Doctor Mindbender, all while exploring the secrets of the world of the Arashikage. Not only will there be collab quests, events, and exclusive Arashikage-themed gear to collect, but there will also be a new G.I. JOE-themed Battle Pass to aim for. It's rewards galore within the pass as the Rattler, Night Raven, and the Night Raven Recon Jet will be available, while themed Nameplate Skins, Avatars, Equipment, and even a COBRA Base Skin will be up for grabs as well.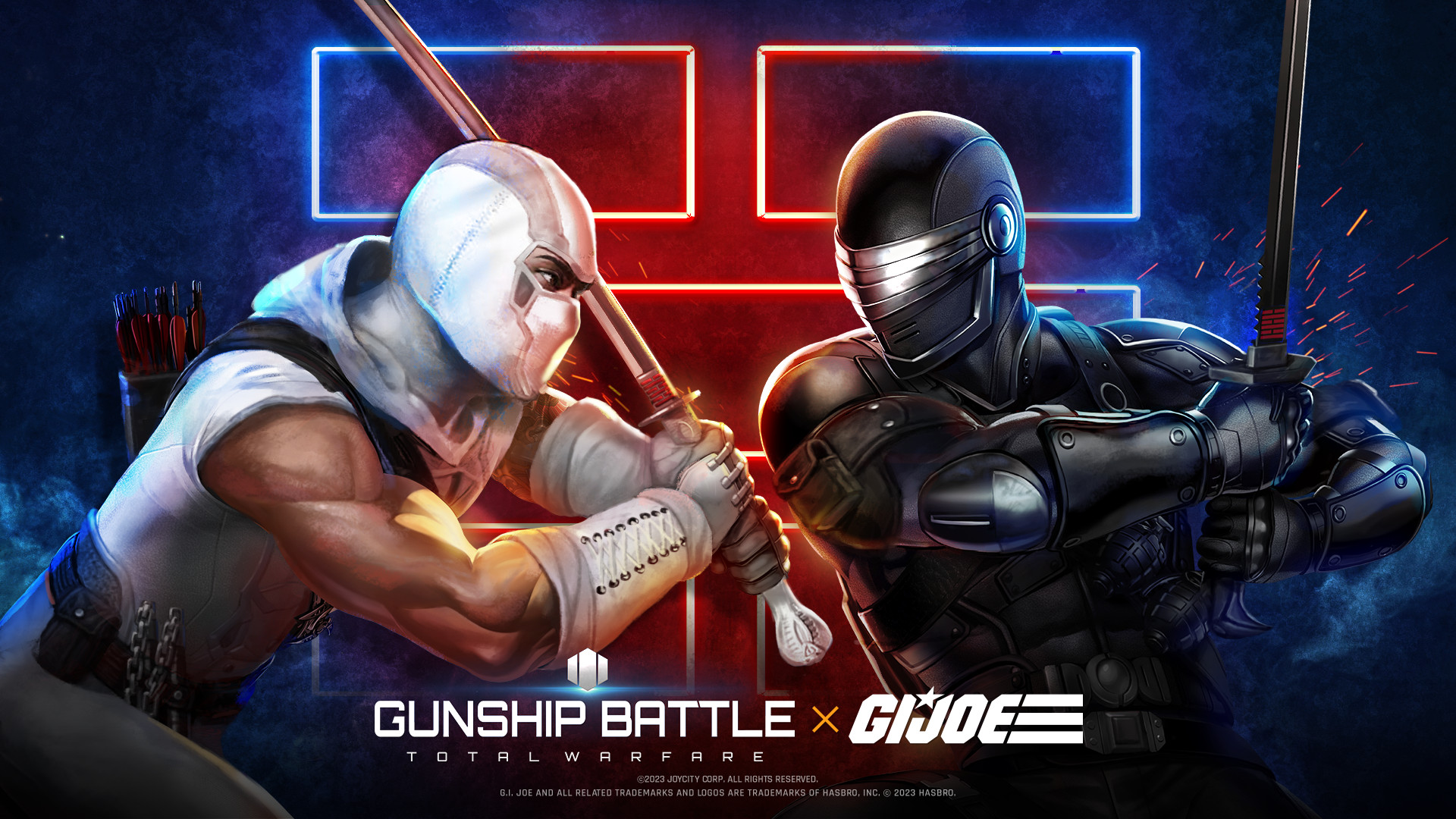 "This sensational crossover event would never have been possible had it not been for the extraordinary dedication, passion, and enthusiasm of the international Gunship Battle: Total Warfare players and the remarkable team at Hasbro," says Daniel Noss, Senior Director at JOYCITY Annex.
Ready to catch the final showdown? You can download Gunship Battle: Total Warfare on the iOS App Store and on the Google Play Store for Android devices to join in on all the action today. It's a free-to-play game with in-app purchases.
Sponsored Content
This article is sponsored content written by TouchArcade and published on behalf of JOYCITY to promote the G.I. JOE crossover event in Gunship Battle: Total Warfare. For questions or comments, please email ads@toucharcade.com