Last week, we put up a list of the best Nintendo 3DS eShop sales to pick up in these final days of the digital shop. Everyone seemed to like it, and many of you also requested a similar list for the Nintendo Wii U. Let it never be said that I don't try to honor requests, so here we go with some of the finest closing sales for the off-beat yet lovable Nintendo console. I've once again picked ten-ish of the best-ish for you to consider. Do keep in mind that these are from the North American eShop, and the listed prices are in US dollars. Act sooner rather than later, because you've got less than a week before it's all gone.
Severed ($3.74 from $14.99)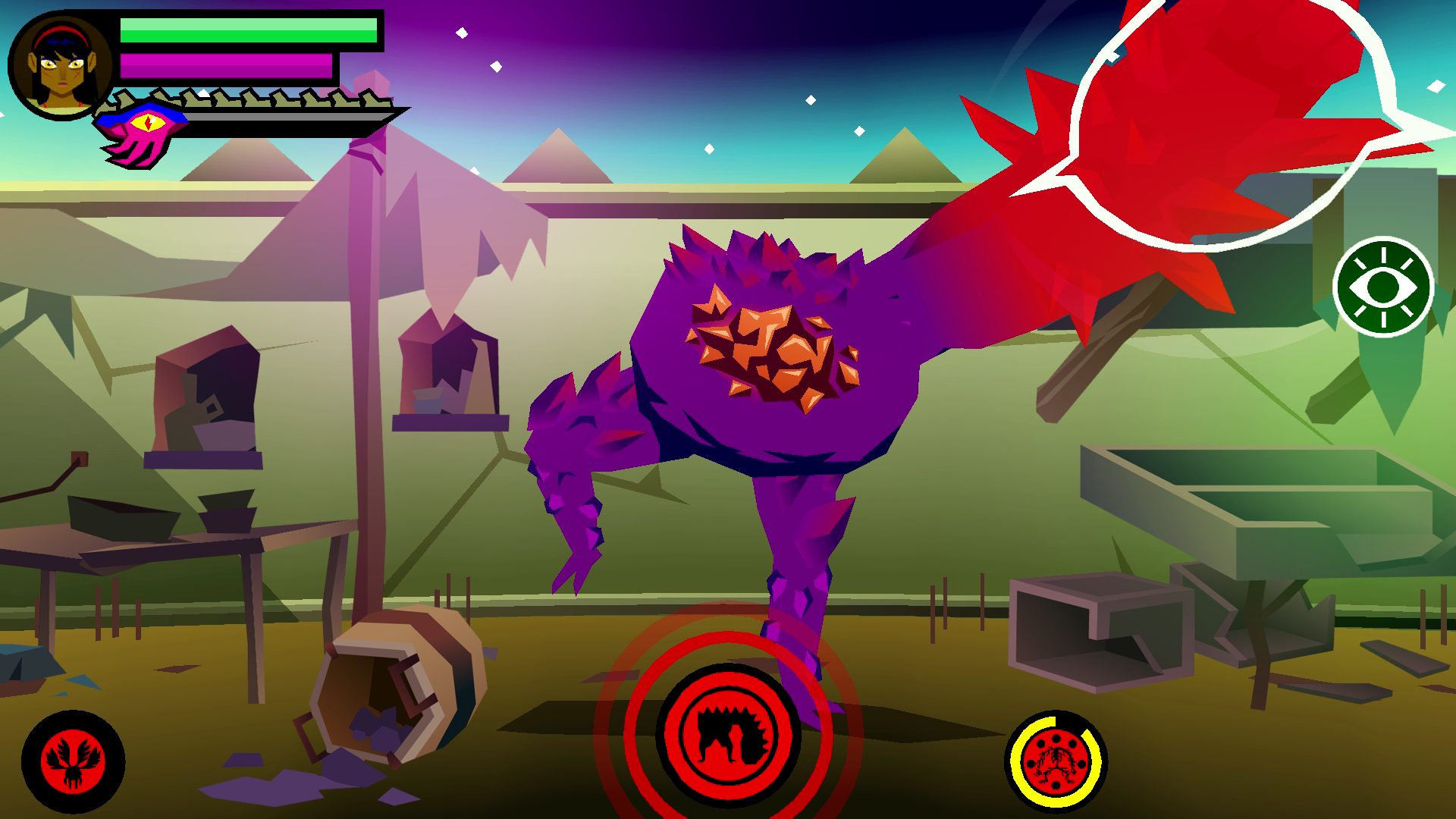 Severed is a game that plays better with a touch screen, and the Wii U version of the game is a great way to play it as a result. You can enjoy those popping visuals on your big display while enjoying the the touch controls that the game was built around using your game pad. It's quite an adventure for a few bucks.
---
DuckTales: Remastered ($2.99 from $14.99)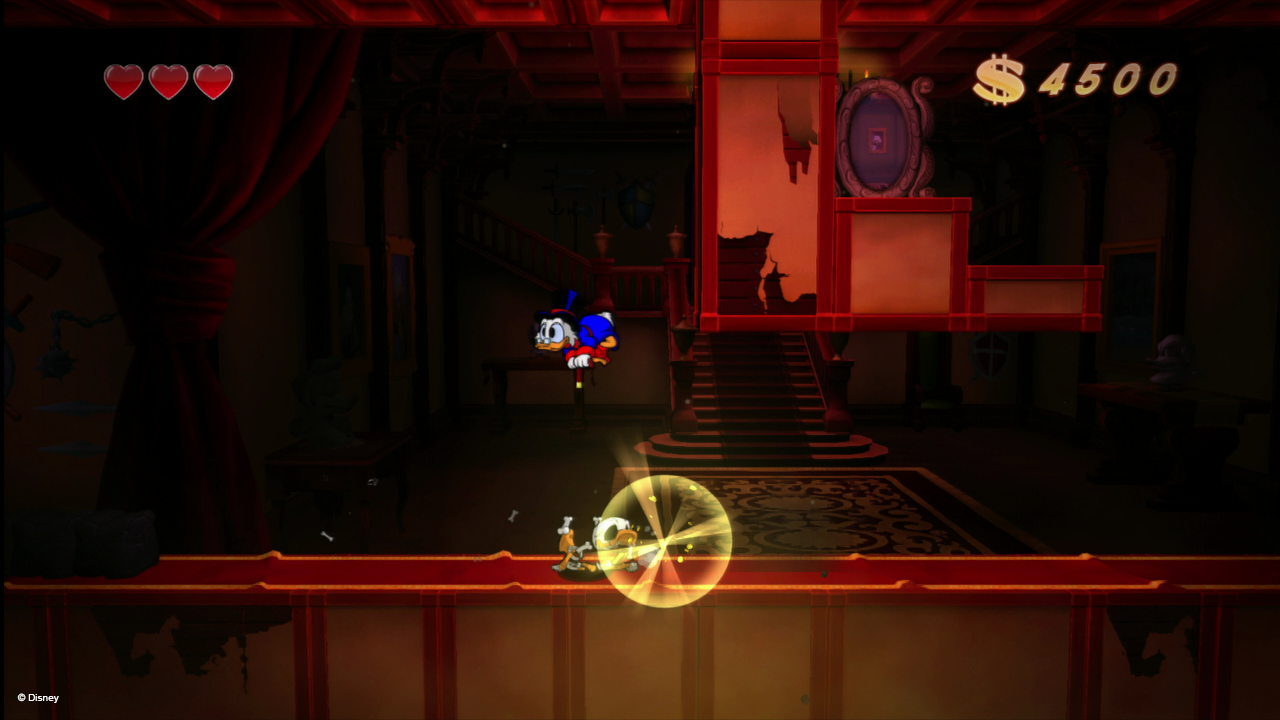 There are a few Capcom games on the Wii U that didn't make the jump to the Switch for various reasons, and chief among those is licensing. WayForward's remake of the NES classic has its ups and downs, but I'm thrilled it exists. We get to hear the marvelous Alan Young voice Uncle Scrooge one last time, and it really is something to see what was a relatively simple NES game given such an extensive remake. I wouldn't count on seeing this game pop up again in the future, and for three dollars it's a steal.
---
Shovel Knight: Treasure Trove ($5.99 from $35.99)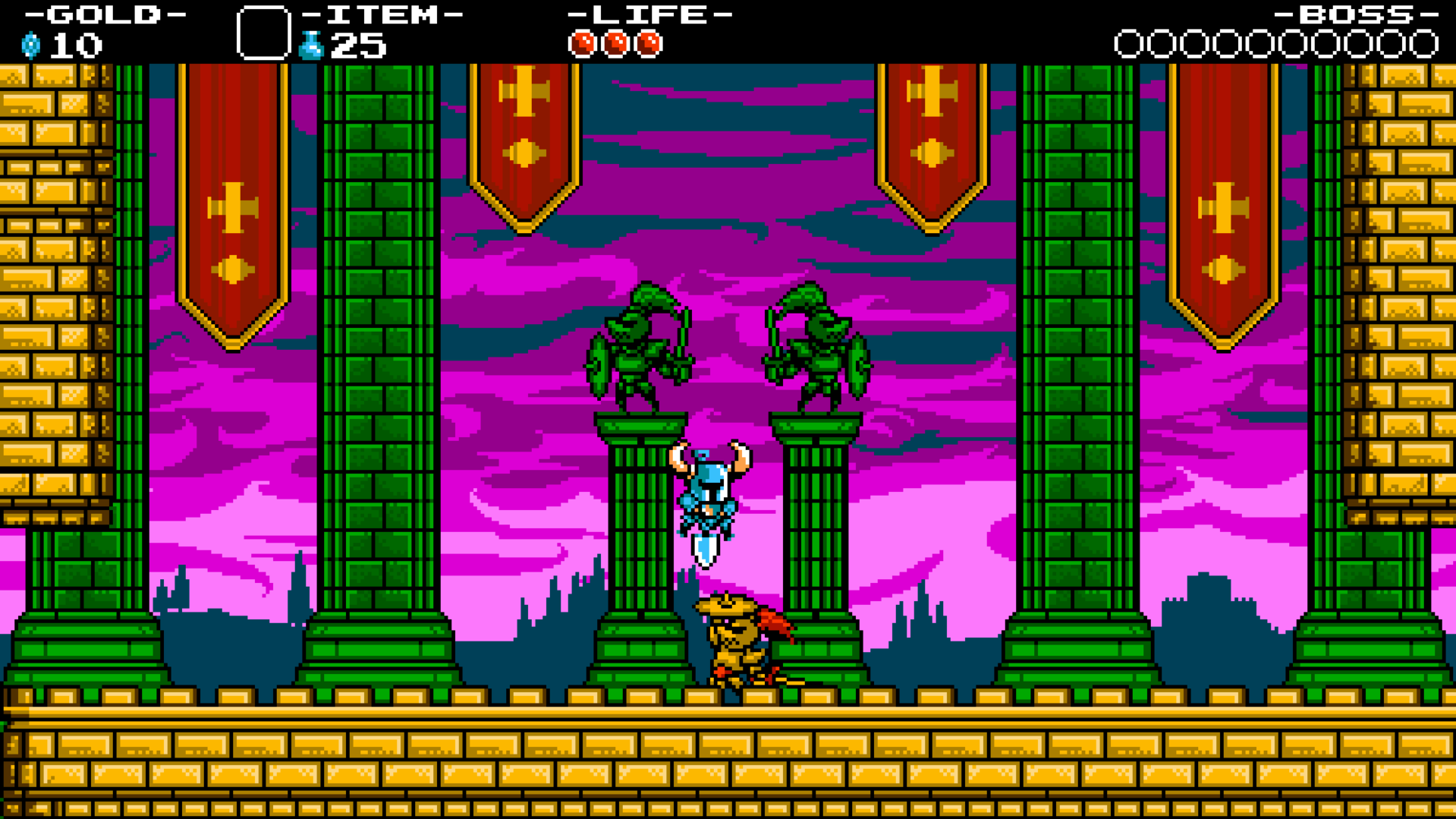 What can I write about Shovel Knight that I haven't already written? You get so much game in the Treasure Trove, and it's all of such a high level of quality it's almost shocking. The Wii U is a cozy place to play this game, and it's a nice game to just curl up with and chew on over the course of several evenings. When it comes to side-scrolling 2D action games, it doesn't get much better than this.
---
Dungeons & Dragons: Chronicles of Mystara ($2.99 from $14.99)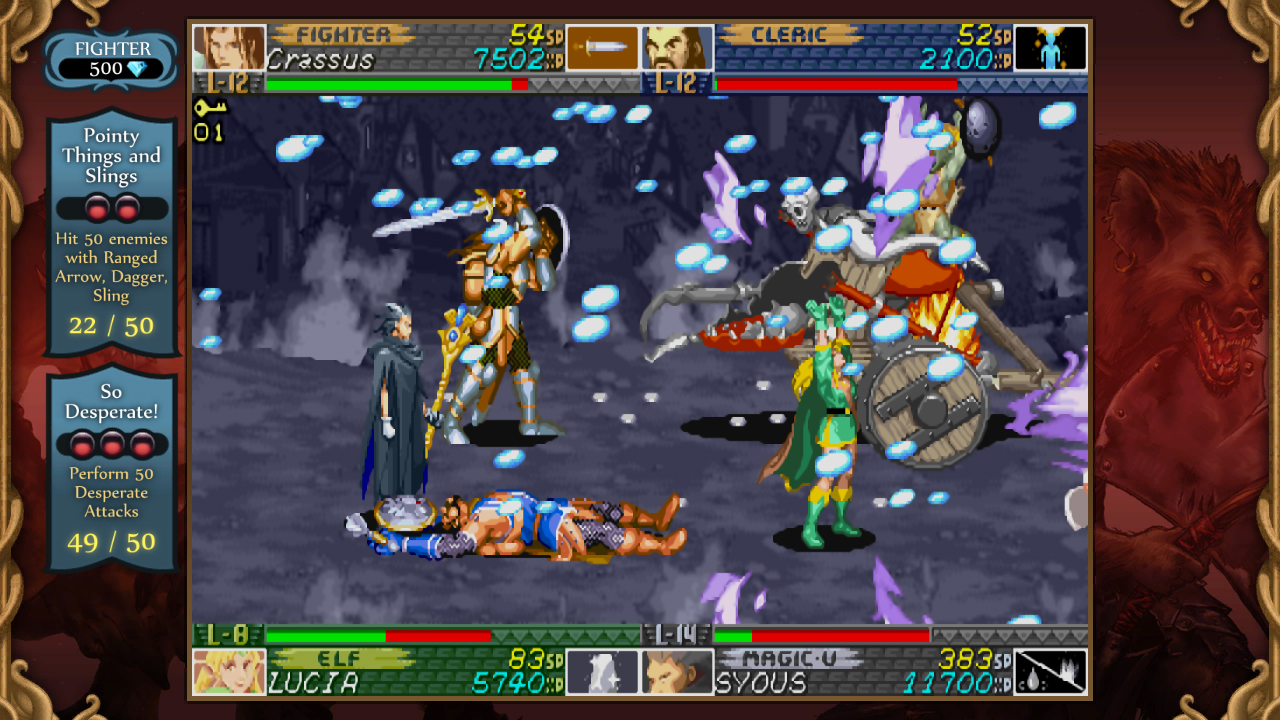 Here's another licensed Capcom game, and I think we're even less likely to see this rereleased in the future. It's a collection of both of Capcom's excellent arcade beat-em-ups based on the classic tabletop brand, and they're both a heck of a lot of fun to play. Great action, and the RPG elements add a little extra spice to kick things up a notch. All for the price of twelve quarters! That's wild.
---
Monster Hunter 3 Ultimate ($2.99 from $39.99)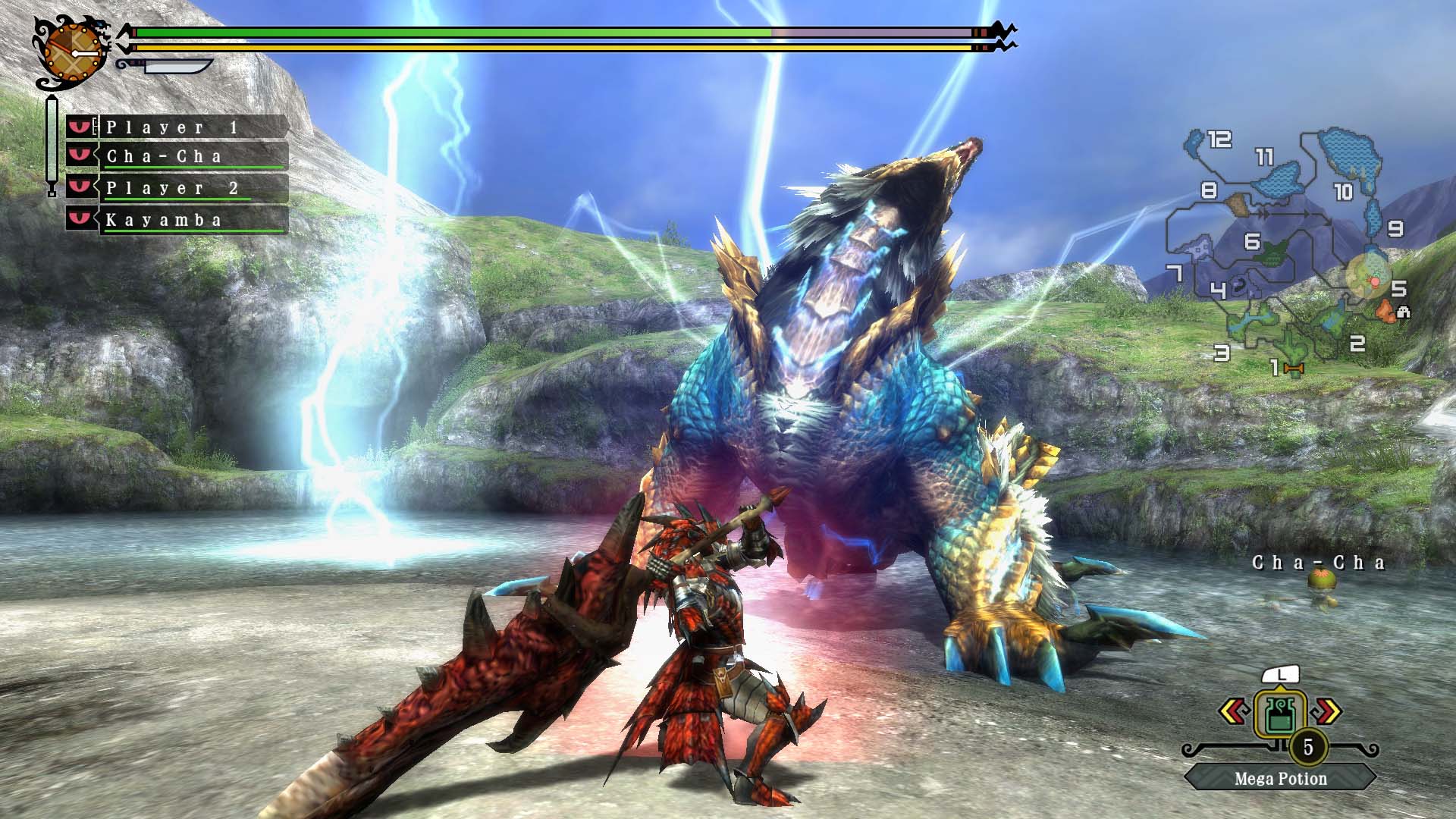 Lots of Capcom games in this list, I know. But they seem to be the only major publisher who opted to have a nice sale on the way out in the North American eShop. And would you look at this? Monster Hunter 3 Ultimate for three dollars! That's like one penny for every hour of gameplay this contains. And it's once again a great place to play the game thanks to the handy options the game pad screen offers while playing on your display. Sure, this one's a bit long in the tooth by now, but it's still a great game.
---
Zack & Wiki ($2.99 from $19.99)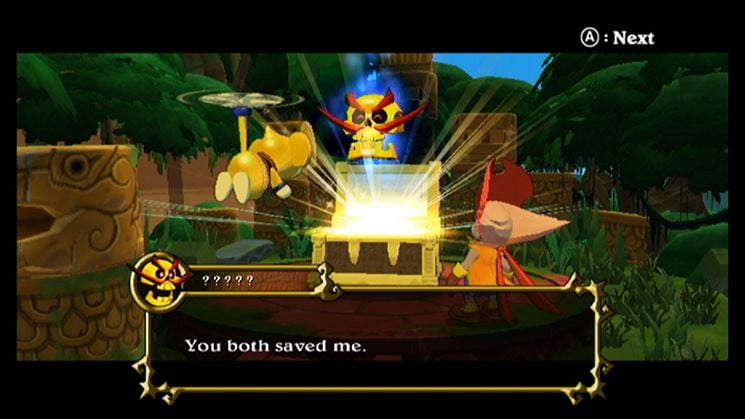 Capcom is even doing discounts on its Wii Virtual Console titles. Zack & Wiki is a wonderful, imaginative game that didn't sell nearly as well as it deserved to back in the day. It's a cartoon-ish adventure game with some enjoyable puzzles to solve and a great sense of style. I wish we could have seen more entries in this series, but that's how it goes sometimes.
---
Resident Evil 4 Wii Edition ($2.99 from $19.99)
The remake of Resident Evil 4 is upon us, and if you want to play the original game you have gobs of options to do so. I will make the case for this Wii Edition of the game. The pointer controls are great and while they make the game a lot easier than it probably should be, I don't see anything wrong with the feeling you get from picking off the heads of your attackers one after another. I can't decide if the motion control QTEs are better or worse than the button-based ones, but I do like that you can pop out your knife easily with a flick of the wrist. An excellent version of an all-timer. You can also find other Resident Evil games on sale, such as The Umbrella Chronicles, so do have a look and see what jumps out at you.
---
SteamWorld Heist ($2.99 from $14.99)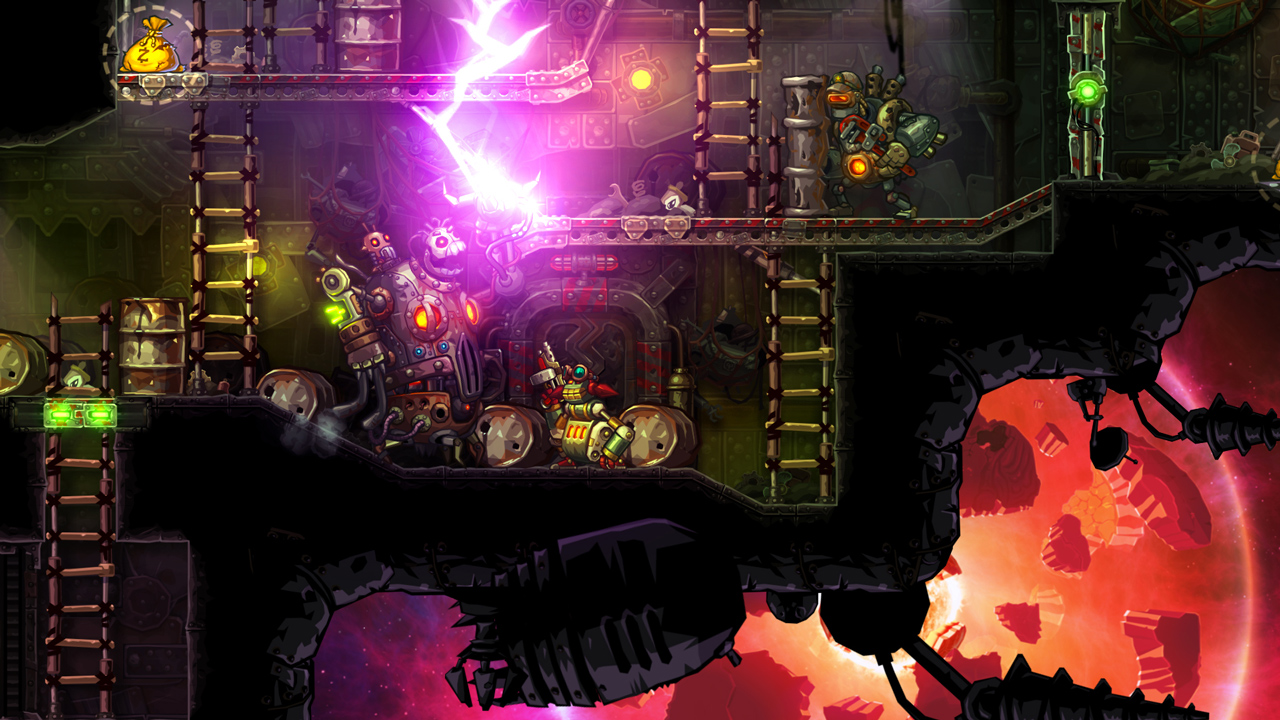 SteamWorld Heist is a fantastic turn-based strategy game with a lot of interesting ideas and the usual SteamWorld charm. This Wii U version of the game is really well-done because you again get the best of both worlds: a nice big display, and game pad features. You can play this anywhere and have a lovely time of it, but I think the Wii U is a really good option.
---
Shantae & the Pirate's Curse ($9.99 from $19.99)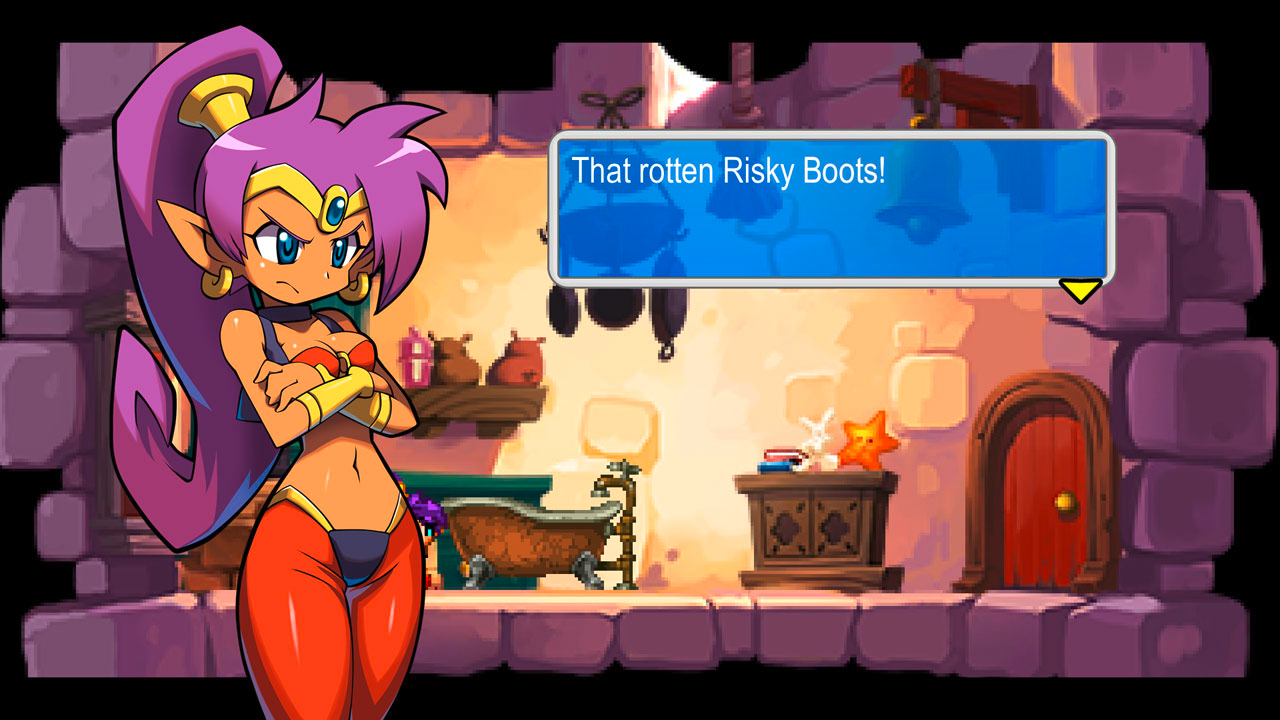 All of the Shantae games are on sale on the Wii U eShop right now, but Pirate's Curse is my favorite of the bunch. Not just because it's the best game in the Shantae series (it is, of course), but also because it's a great way to play this particular game. Being able to mess around with your inventory and stuff on the game pad screen while playing on your main display is a feature found only in this version and the 3DS one. It comes down to whether you want to take it with you or have it on your big screen. Your call.
---
Runbow ($2.99 from $14.99)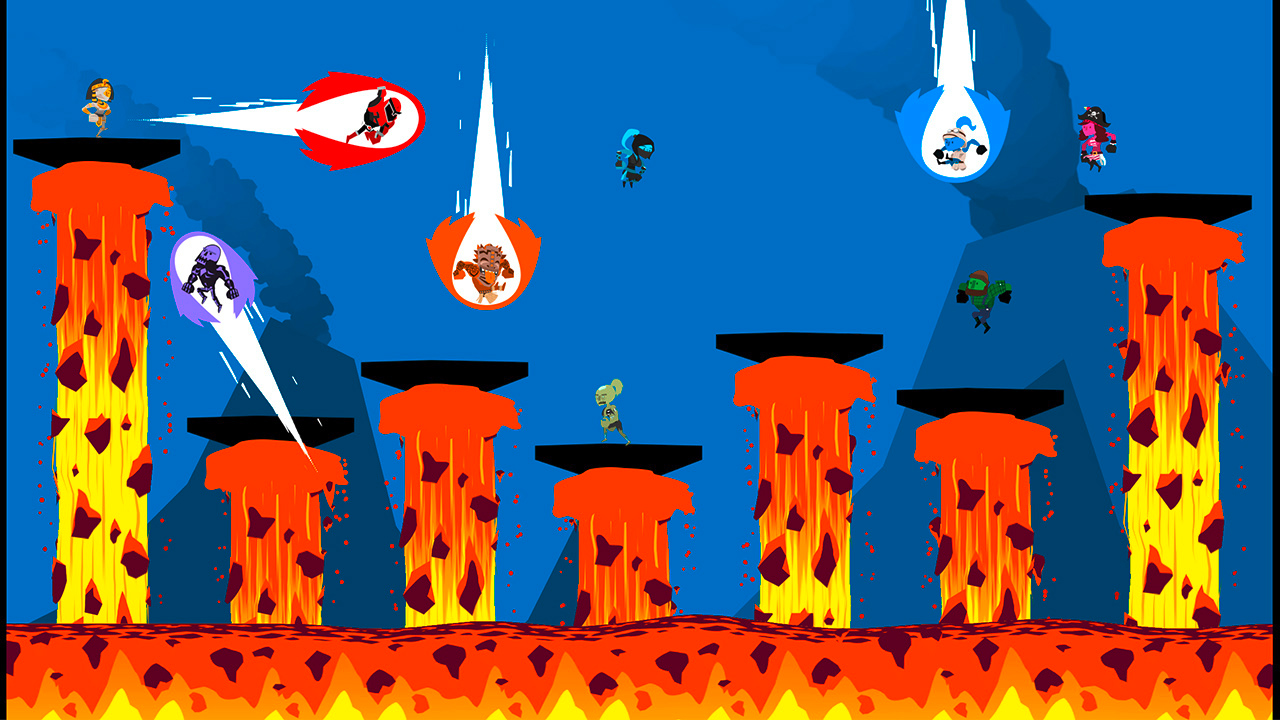 Runbow got a bit of buzz back when it launched as Nintendo of America itself was apparently a fan of it. Play it alone and it's a solid little platformer, but take advantage of the multiplayer and you're going to have a really great time. You can play with up to nine people on one console if you have the right equipment to do so. Sure, you can get this game on the Switch, but there's something about the Wii U version that just feels right.
And that's it. Not as beefy of a selection as the Nintendo 3DS offerings, but certainly some good stuff to be had for the value-conscious. Give your Wii U a proper send-off by picking up a few of these before the lights go out, and maybe throw in a few games that aren't on sale if you're feeling generous.