Hello gentle readers, and welcome to the SwitchArcade Round-Up for March 28th, 2023. In today's article, we've got full reviews of both MLB The Show 23 and Atelier Ryza 3: Alchemist of the End and the Secret Key. After that, we've got a handful of new releases to look at, with a considerably less dubious line-up than yesterday. Finally, the sales. Shooter fans will be happy. Others, perhaps less so. Let's get to work!
Reviews & Mini-Views
MLB The Show 23 ($59.99)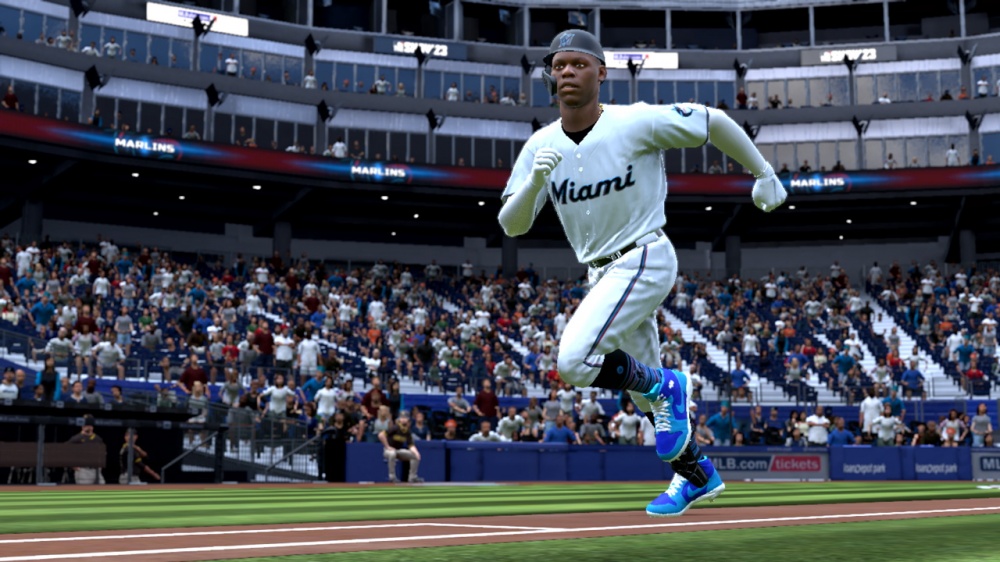 There are a few different ways to come at MLB The Show 23. If you're a big fan of baseball and you're only rolling with a Switch, you've probably already bought this latest version of Sony's well-regarded franchise. Maybe you're a more casual fan of the sport who bought last year's version and are wondering if it's worth another dip for this year's release. And perhaps you're just completely new to the thing entirely and want to know if it's a good game of baseball. Let's see if we can't cover all the bases, then. No, I will not apologize.
I'm going to skip the first group, as you already have the game. I hope you're enjoying it! For the second group, it's a tough question. There are improvements here, to be sure. You can now choose to play a streamlined version of the season where you don't have to play every single game, which is nice. There's a cool tie-in here with the World Baseball Classic tournament, but that's apparently temporary content that will be removed later. The technical issues in last year's version have more or less carried over, and while they aren't that much of a detriment to the gameplay I'd have loved to have seen some ground gained on this point.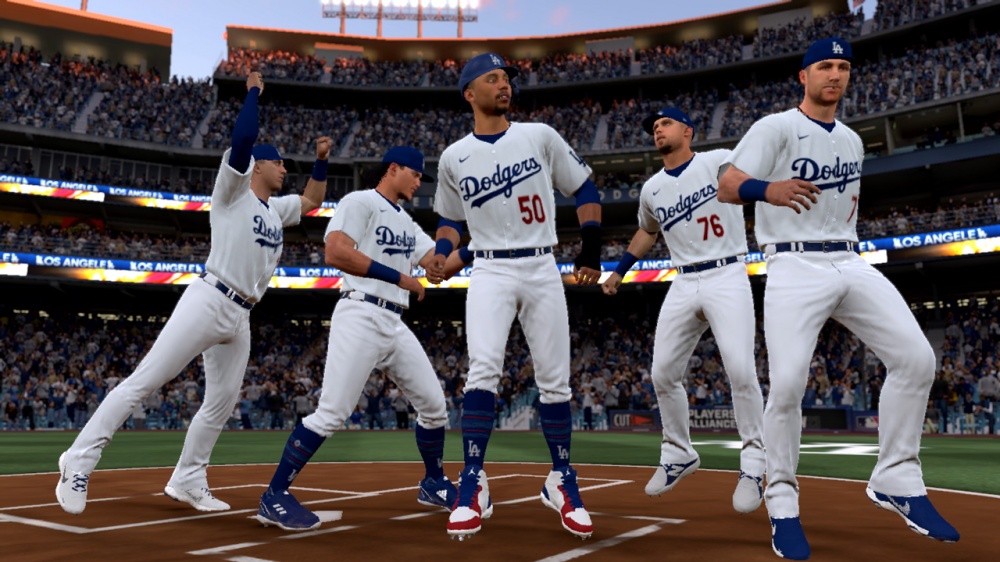 The new Storylines mode is the main highlight of MLB The Show 23's single-player content, allowing you to play through selected highlights from The Negro Leagues history. It teaches while also being entertaining, and I really dug it. I can't wait to see what the developers come up with for this feature in the future. Is it worth the price of admission alone? That's hard to say, especially given how little has been changed in other modes and features. I wish there were more improvements here across the board so I could say this was a slam-dunk pick-up even if you have last year's version, but it is what it is. A modest upgrade over last year, with one really great new feature.
For those looking for a good baseball game for their Switch, the ones who somehow missed MLB The Show 22, I think you'll find this to be a great choice. It's nice to have another sport covered by a publisher that actually cares about putting some effort in on Switch, as apart from being an obvious step down in terms of presentation this game isn't lacking at all compared to its cousins on other platforms. There are lots of things to do here both in single player and multiplayer, and it will keep you playing for ages either way. You have bunches of options for how the game controls and plays, allowing you to make the game as straightforward or complex as you desire. It's a ton of fun to play no matter how you come at it.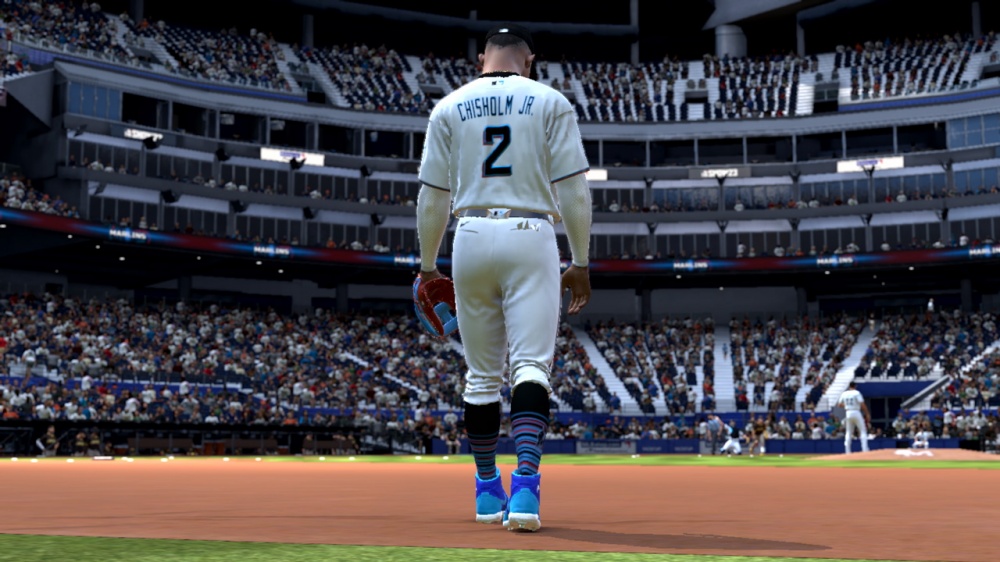 With the proviso that the Switch version is the least impressive option in terms of presentation, MLB The Show 23 is a very easy game to recommend on its own merits. The improvements over last year's version are modest outside of the excellent new Storylines mode, so it might be a tougher sell if you own MLB The Show 22, but that's the nature of the yearly sports game beast. A solid-playing, well-rounded take on baseball with plenty to offer for any fan of the sport.
SwitchArcade Score: 4/5
Atelier Ryza 3: Alchemist of the End and the Secret Key ($59.99)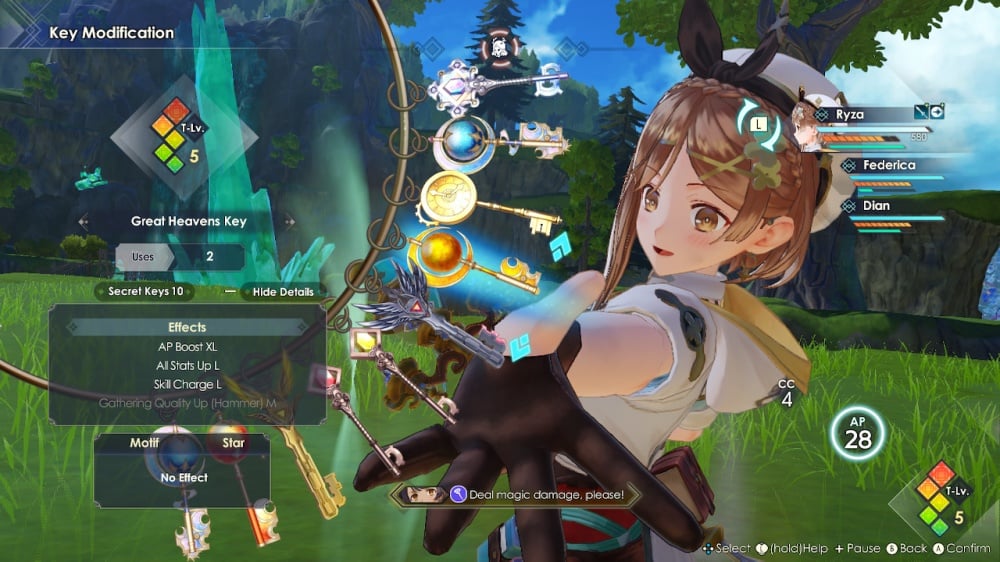 It's hard to believe that it's only been three and a half years since the first Atelier Ryza released. That was the game that convinced me a series I had only been dabbling in was worth deeper investigation, and it had me fall down one of the deeper rabbit holes I've ever had to climb out of. I've come to genuinely love the Atelier series since then. I love the relatively low stakes. I love the characters and their interactions. I love the compelling gameplay loops in the games, with crafting feeding into exploration and vice-versa. I owe Ryza for getting me into this series, and it's a little bittersweet to be seeing her off with Atelier Ryza 3: Alchemist of the End and the Secret Key.
At the same time, however, Ryza has gotten more of a spotlight than any of the other protagonists of the long-running series. Normally each chapter of each sub-series has a new main character, with previous ones moving to the background. With this installment, Ryza has had three turns in the driver's seat. It's been a blast, but even with me being as much of a fan as I am, it's starting to feel like it's about time. Gust really could have played it safe with this conclusion to the trilogy. Some might say it should have. But for better or worse, Ryza 3 has some ambitions that likely point to the future of the franchise.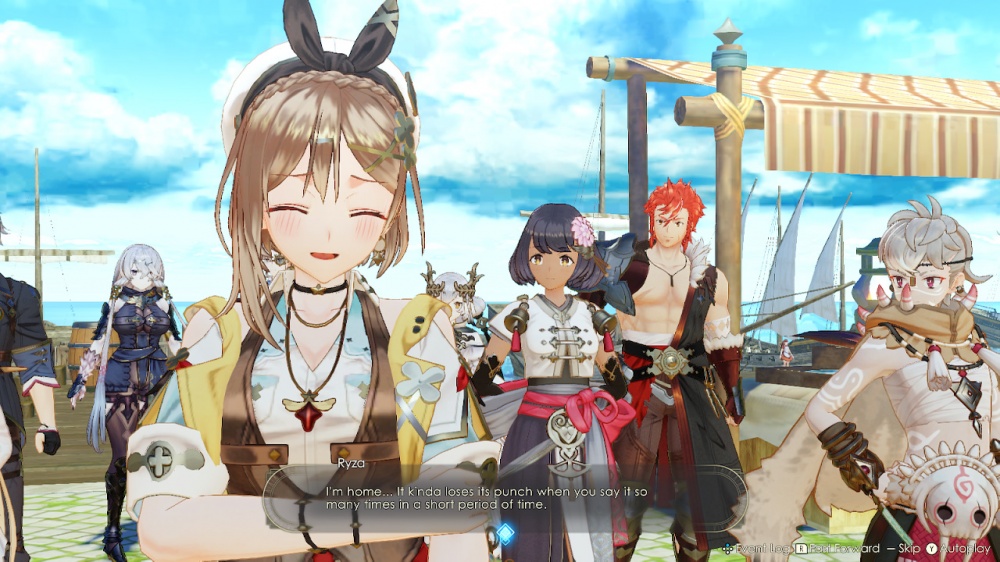 The Ryza series has of course been about Ryza's personal growth as an alchemist and a young adult, but it's also been about her core group of friends doing the same. At this point in the story, they're far from the bunch of kids we met in the first game. That usually means it's time for a big external threat, and we get one pretty quickly in Ryza 3. Everyone has to come together again to face this new danger that threatens the safety everyone fought so hard for in the previous games. It's a strong pay-off to the previous games, and from a story standpoint I don't have any serious complaints to speak of. If you've been with this crew since the first game, I don't think you'll be unhappy with how this game treats them in this ultimate adventure.
This game also tries to up the ante in terms of presentation, taking on an open-ish world approach that the Switch is clearly having some struggles with. There are bits of the game that look downright ugly, and while the framerate never gets too bad for too long, the motion blur that is in effect is really unpleasant. Outside of the fields the game fares better technically, and the art design is still as top-notch as it always is with this series. I've heard the PlayStation 5 version looks better, so if you have the option and aren't particularly married to portability, you may want to look into playing the game there. Otherwise, it's fine enough.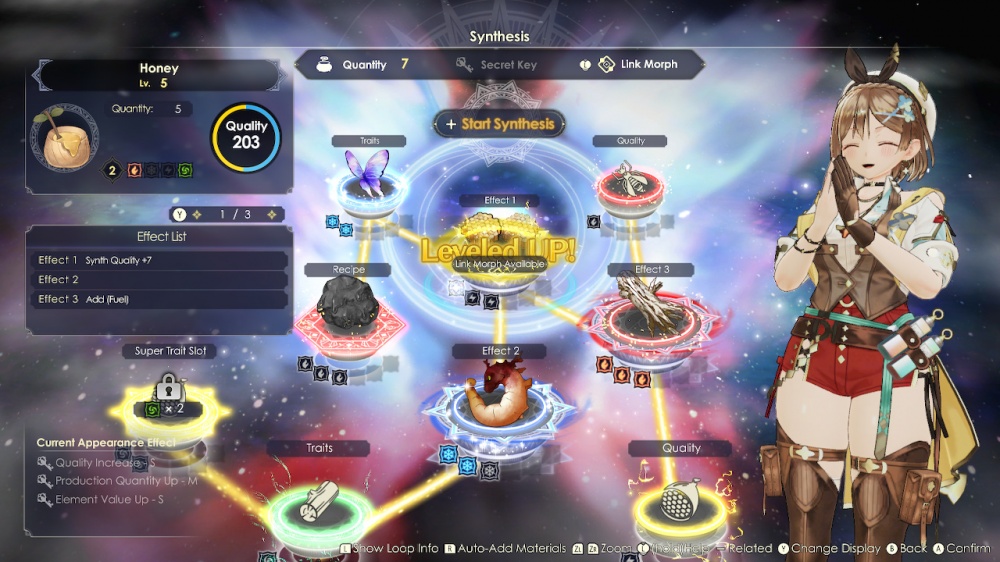 With regard to the gameplay mechanics, there's nothing seriously new going on here. The battle system has reached a point where it stands up well against any other game in the genre, the crafting system is rich and compelling, and the general game structure is perfectly designed to keep you playing just a little longer. Before the Ryza sub-series, Atelier games often pressure to you in various ways, but I think one of the things that helped this particular strain of Atelier gain more popularity is how flexible and friendly it is. Despite the increased narrative stakes, Ryza 3 is the most easy-going of them all in terms of gameplay.
Atelier Ryza 3 has the difficult job of ending the story of the franchise's break-out star, and it manages this task very well. At the same time, its ambitions feel like they're a little too big for the Switch hardware at times, leading to some technical issues that might make you want to check out another version instead. It will be interesting to see where the Atelier series goes from here. This amazing journey we've been on that concludes with this dynamite RPG will certainly be a hard one to top.
SwitchArcade Score: 4.5/5
New Releases
MLB The Show 23 ($59.99)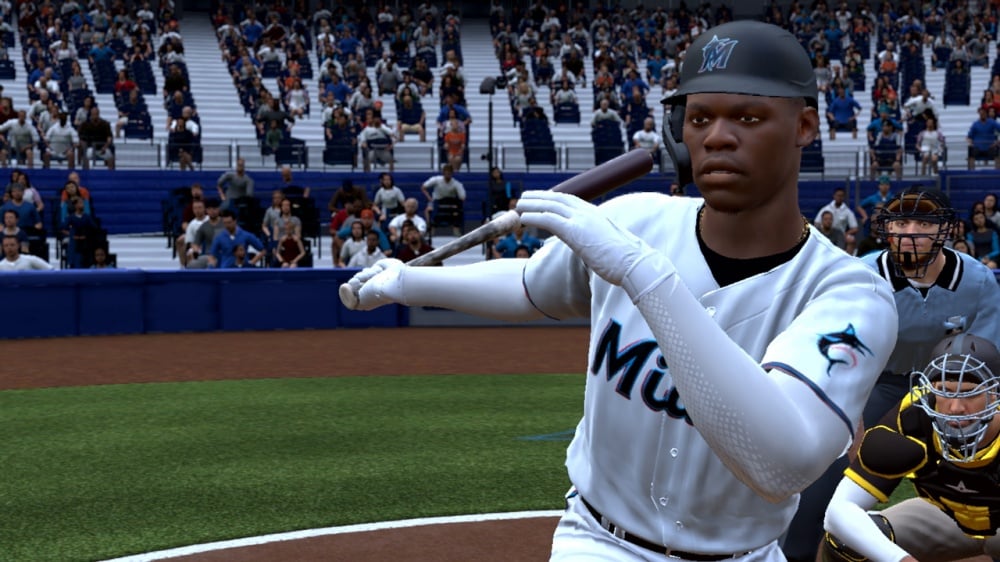 With the novelty of seeing a PlayStation Studios logo pop up on your Switch over, how does the latest version of MLB The Show plan to pull in players? I mean, beyond the usual yearly roster updates and such. Well, in a bit of good luck, this game sees a collaboration with the World Baseball Classic, allowing you to live out moments from the popular tournament's history. There are some expended features for Franchise Mode and Diamond Dynasty, too. The biggest addition is the new Storylines Mode, which takes you through key moments from The Negro Leagues, a crucial part of baseball history. Well, the review's right up there.
Chef Life: A Restaurant Simulator ($39.99)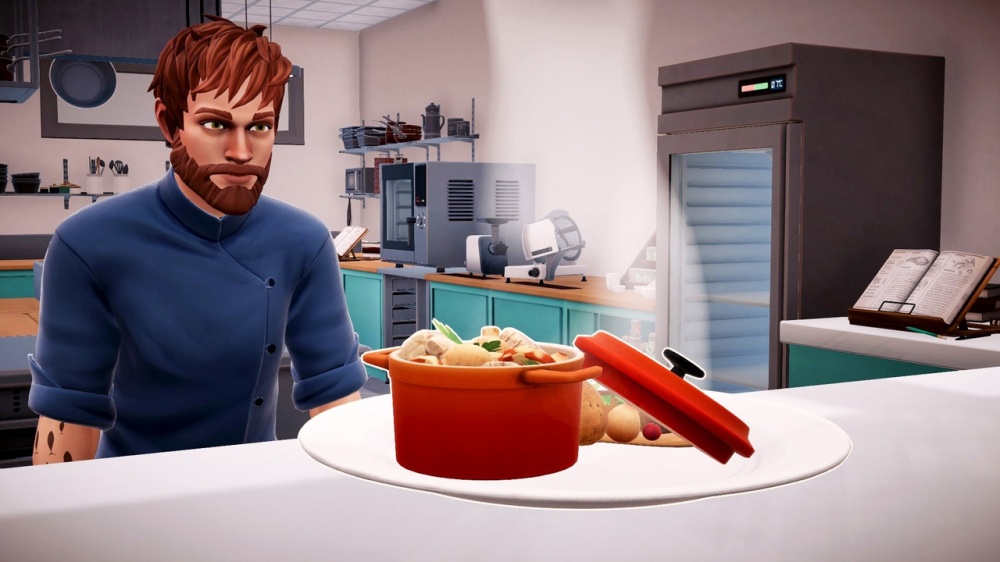 Oh my, I love that screenshot. Look at that man. A watched pot may never boil but his passion for the culinary arts always will. Anyway, this is a restaurant simulation game. Like the title says. You have to set up your restaurant and kitchen, build your menu, prepare the food, and shoot for the (Michelin) stars. The controls are a bit cumbersome, but I'd imagine fans of this genre are probably used to that now when it comes to the Switch. Do what you will with it.
Train Life: Orient-Express Train Edition ($39.99)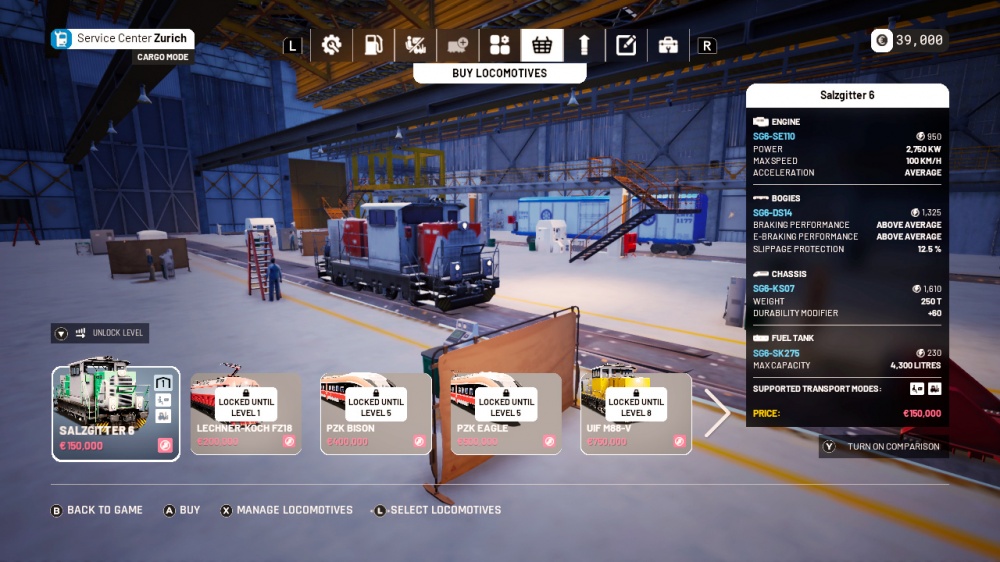 In case you prefer rolling stock to soup stock, here's a train simulation game. You manage a train company and drive the actual things themselves. There are a bunch of real trains to drive, a ton of track to drive on, real-world stations, and more. On the business management side, you need to hire staff, pick your contracts, build your railway network, and maintain your stock. Probably not the best game in this genre you can find, but it's passable enough.
Kraino Origins ($11.99)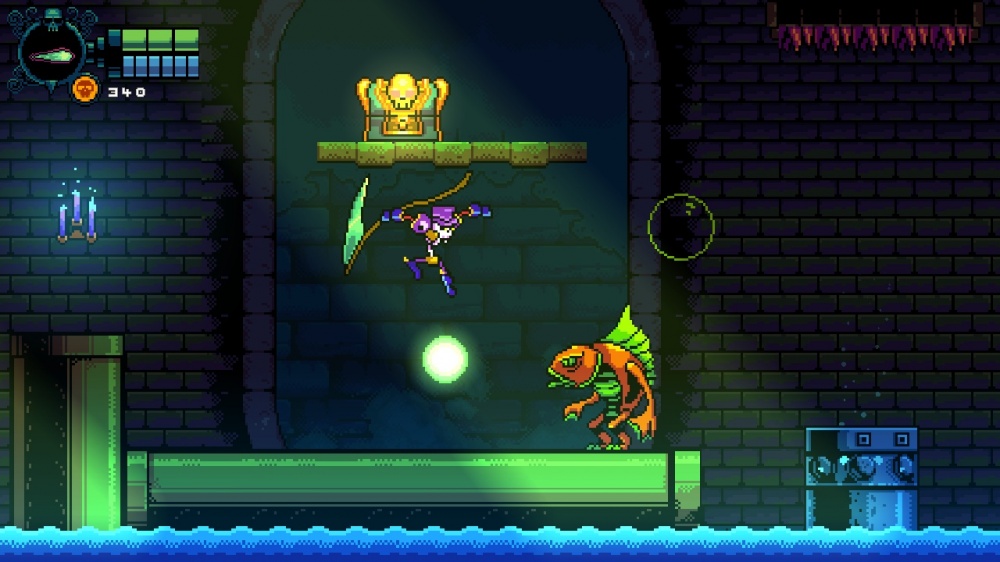 This game has done its tour on mobile and Steam, and now you can play it on your Switch. It's a 2D action-platformer with a 16-bit style to it, and it's pretty fun. You get eight levels of action with some cool boss battles, collect and use an assortment of weapons, and pick up some hidden upgrades to beef yourself up. I'll have a full review of this one soon, but having only had experience with the mobile version before I will say that having a standard controller helps this game a lot.
Kana Quest ($14.99)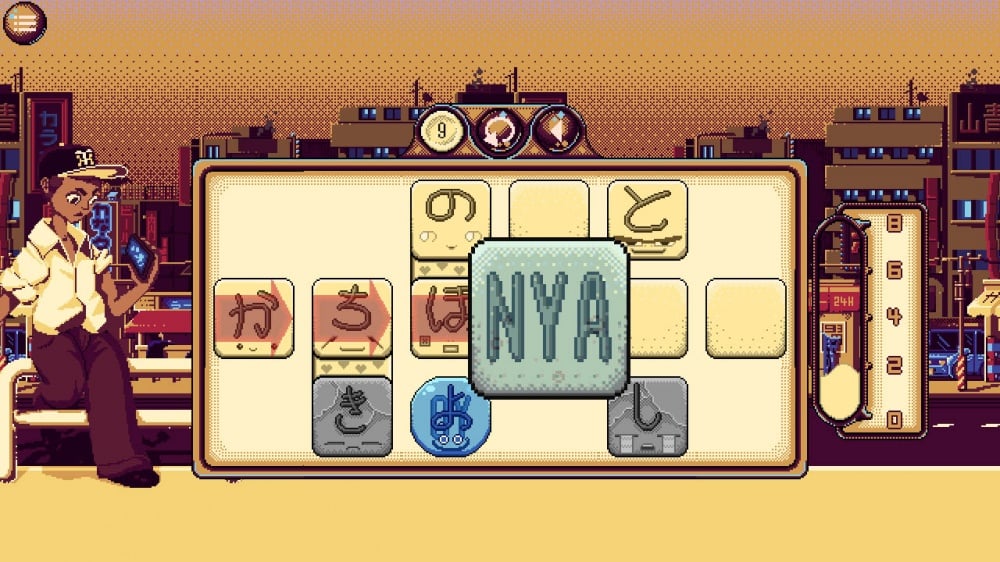 One of those games that tries to help you learn another language, this time focused on teaching the player Japanese kana, the most basic of the Japanese alphabets. Really not too hard to get the hang of if you put in a week or so, but games can help with learning and perhaps this is the one that will help you.
Sales
(North American eShop, US Prices)
While there are a decent number of new sales in the inbox today, I think the main selection worth paying attention to are the Live Wire-published shooters. Mushihimesama, Espgaluda II, DoDonPachi Resurrection, and Radiant Silvergun, oh my! Over in the outbox, Wargroove's wildly good sale is coming to an end. If you have anything left in your wallet after the eShop rush, feel free to treat yourself.
Select New Games on Sale
Extinction Eclipse ($3.99 from $9.99 until 4/3)
Sky Rogue ($9.99 from $19.99 until 4/3)
Flying Neko Delivery ($15.99 from $19.99 until 4/3)
Gibbous: A Cthulhu Adventure ($3.99 from $19.99 until 4/3)
Little Misfortune ($6.99 from $19.99 until 4/4)
Melty Blood Type Lumina ($29.99 from $49.99 until 4/7)
Melty Blood Type Lumina Deluxe ($41.99 from $69.99 until 4/7)
Dungeon of the Endless ($3.99 from $19.99 until 4/10)
Spellkeeper ($1.99 from $5.99 until 4/10)
Romeow: To the Cracked Mars ($1.99 from $2.99 until 4/10)
Ellipsis ($1.99 from $4.99 until 4/10)
Geometric Sniper ($2.39 from $2.99 until 4/10)
Summer Paws ($1.99 from $4.99 until 4/10)
Sudocats ($1.99 from $2.99 until 4/10)
Railbound ($10.39 from $12.99 until 4/17)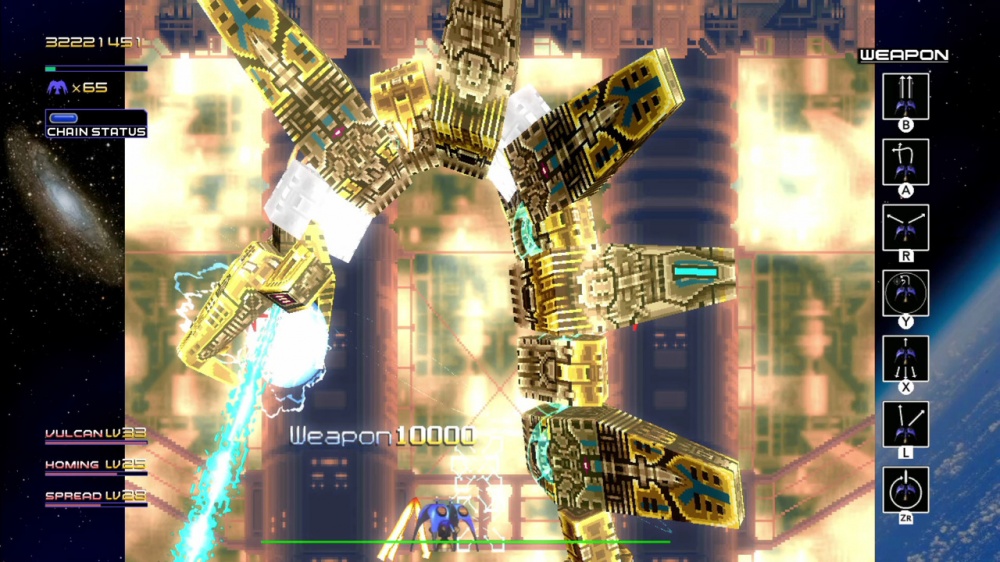 Radiant Silvergun ($15.99 from $19.99 until 4/17)
Mushihimesama ($13.99 from $19.99 until 4/17)
Espgaluda II ($13.99 from $19.99 until 4/17)
DoDonPachi Resurrection ($13.99 from $19.99 until 4/17)
Megalan 11 ($5.99 from $9.99 until 4/17)
Fly Punch Boom ($1.99 from $14.99 until 4/17)
Succubus With Guns ($5.99 from $9.99 until 4/17)
Music Racer ($4.19 from $6.99 until 4/17)
Behind Closed Doors: A Developer's Tale ($2.99 from $4.99 until 4/17)
Almost My Floor ($5.99 from $9.99 until 4/17)
Witchcrafty ($5.99 from $9.99 until 4/17)
Silenced: The House ($2.99 from $4.99 until 4/17)
Amazing Superhero Squad ($4.19 from $6.99 until 4/17)
35MM ($5.99 from $9.99 until 4/17)
Summertime Madness ($8.99 from $14.99 until 4/17)
Hillbilly Doomsday ($2.99 from $4.99 until 4/17)
Pantsu Hunter: Back to the 90s ($7.79 from $12.99 until 4/17)
Why Pizza? ($2.99 from $4.99 until 4/17)
Sales Ending Tomorrow, Wednesday, March 29th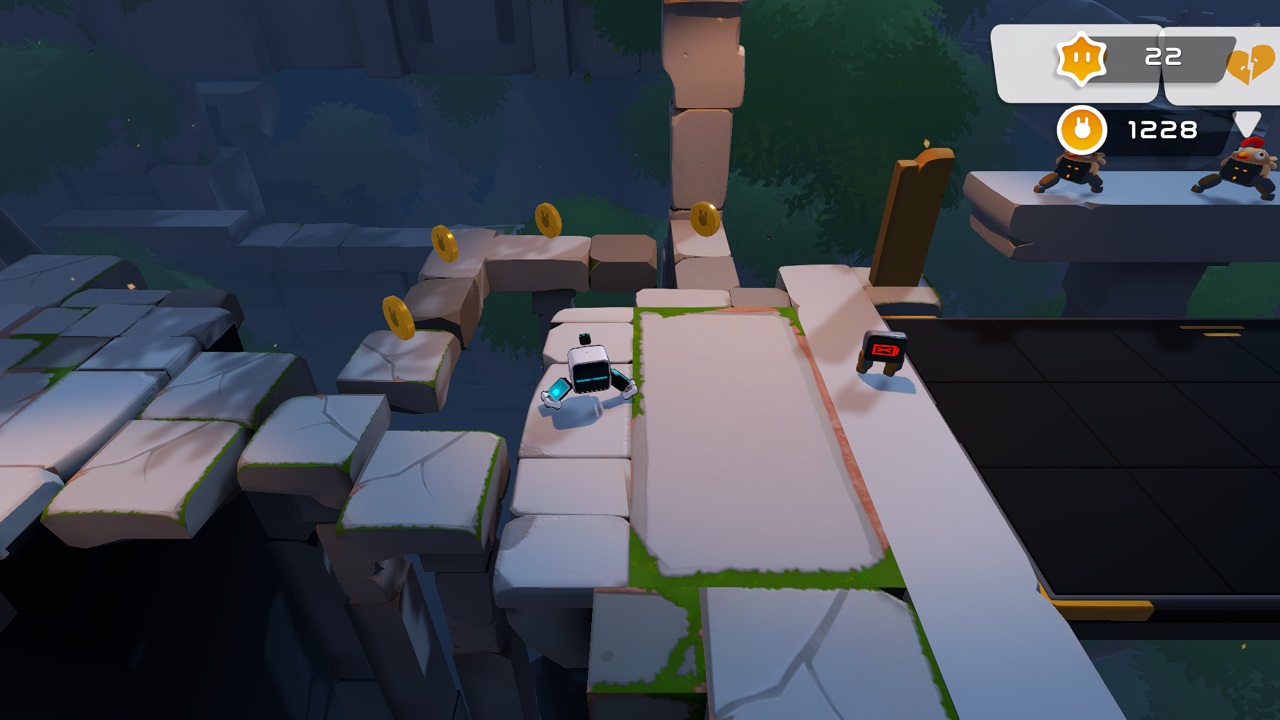 Biped ($5.24 from $14.99 until 3/29)
Cattails ($3.74 from $14.99 until 3/29)
Death Coming ($2.44 from $6.99 until 3/29)
Magic Code ($1.99 from $12.48 until 3/29)
Monster Destroyer ($1.99 from $7.13 until 3/29)
Overlord: Escape from Nazarick ($17.99 until 29.99 until 3/29)
The Uncertain: Last Quiet Day ($5.24 from $14.99 until 3/29)
Time Loader ($5.24 from $14.99 until 3/29)
Wargroove ($5.99 from $19.99 until 3/29)
Wargroove DT Bundle ($5.99 from $19.99 until 3/29)
That's all for today, friends. We'll be back tomorrow with more releases, more sales, and perhaps some news and a review or two. We'll see how chipper I'm feeling. I hope you all have a fantastic Tuesday, and as always, thanks for reading!