Hello gentle readers, and welcome to the SwitchArcade Round-Up for March 16th, 2023. It's Thursday, and it's another big-pants day for new games. We've got around twenty new titles to look at. Some are good, some are interesting, and some are just plain dubious. We've got summaries of all of them, plus a little bit of news and the usual lists of new and expiring sales. Let's get to it!
News
New Game Boy, Super NES, and NES Games Have Been Added to Nintendo Switch Online
I don't do a lot of news stuff on Thursdays when I can avoid it, but my hand is forced when Nintendo goes and adds some new games to Nintendo Switch Online. Especially when they add NES and Super NES games, which are about as rare as hen's teeth these days. Nintendo Switch Online subscribers can update their NES, Super NES, and Game Boy apps to get access to four newly-added classic games. On the NES, it's Namco's influential shoot-em-up Xevious. The Super NES gets Data East's popular pool game Side Pocket. Finally, on Game Boy we've got Data East's cool BurgerTime Deluxe, a fine sequel that more people need to play, and Nintendo's Kirby's Dream Land 2, a fine sequel that many people have already played. Yes, those are some good games. Enjoy!
New Releases
Backbeat ($29.99)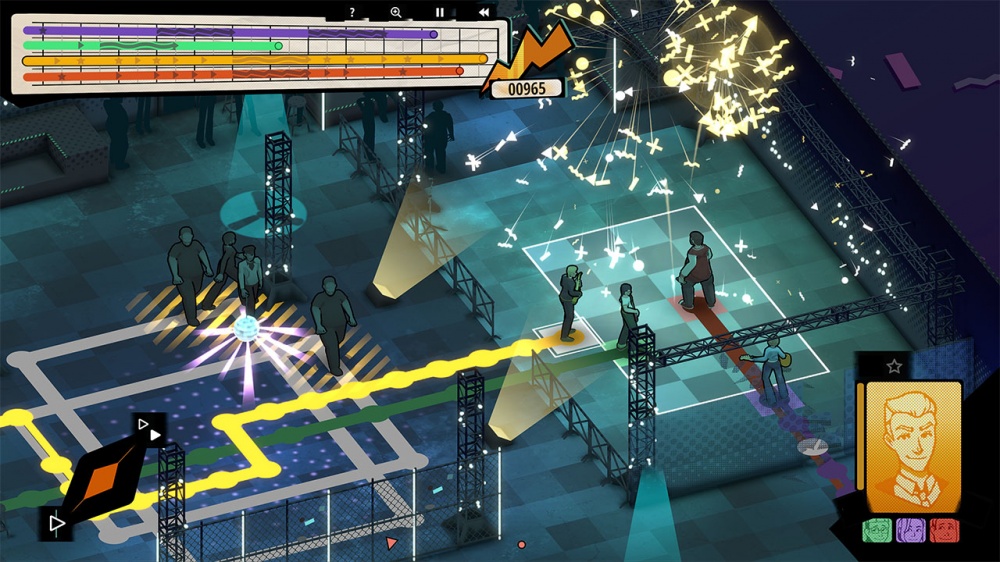 This is a very unique puzzle game. You basically control each of the four band members along their various time lines, choosing where to advance things and taking advantage of interactions to do what you need to. There are forty levels in total to complete, and it's quite the zesty challenge to do so. The presentation is solid, and the 1990s theme is definitely going to speak to some players. If you're looking for something a little different today, this is a good choice.
Alice Gear Aegies CS Concerto of Simulatrix ($29.99)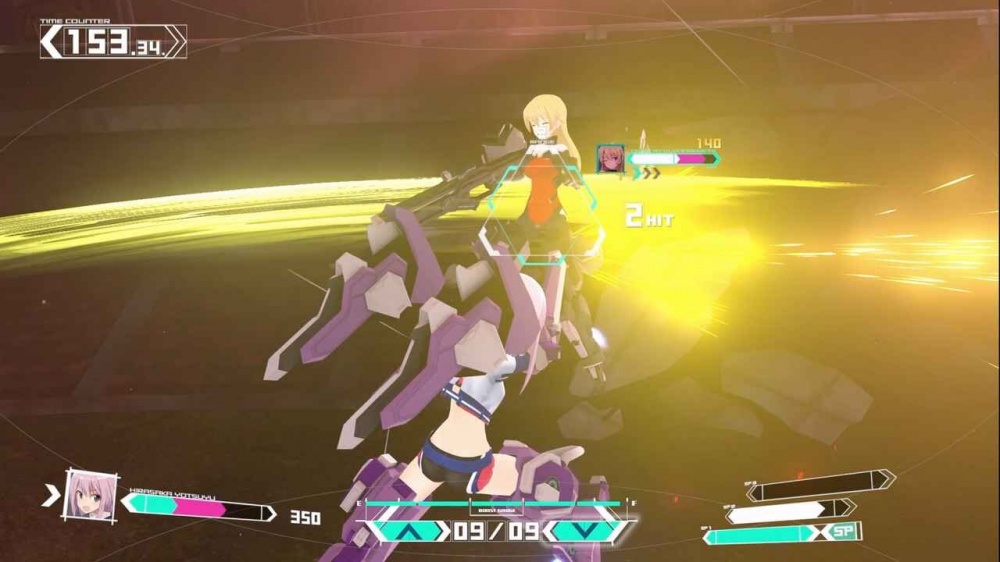 This is a 3D arena battler starring characters from a F2P mobile game. There's a bit of single-player content here that you can grind through again and again to unlock all the costume bits and such, and you can play with up to six players via local wireless or online multiplayer. It's not the greatest of games, but I suppose it's fairly honest about what it is. I'll have a review of it soon, but I imagine those who come for what it's advertising itself as will find what they are looking for.
Sixtar Gate: Startrail ($24.99)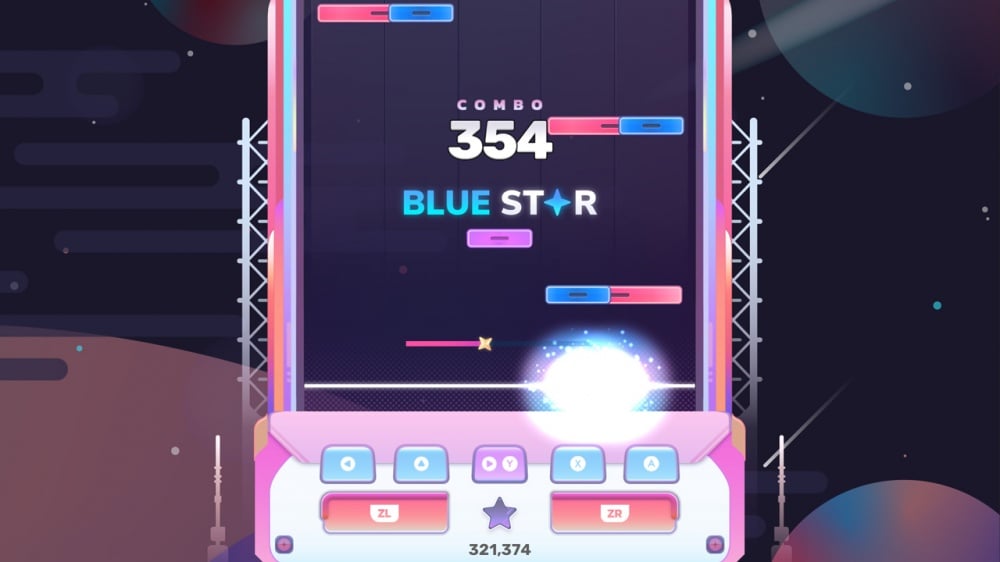 Hello, did you order another pretty amazing rhythm game? If so, order's up. This game is beloved over on Steam, and it's easy to see why. You get over one hundred songs to play, and the unique gate mechanic helps it stand out. As the song goes on the gate will open, allowing more lanes and spicing up the challenge. The Switch version has a new Adventure Mode to play and some tweaks to optimize the game for the Joy-Con controllers. If you like music games, you'll have a good time here.
Unmatched: Digital Edition ($24.99)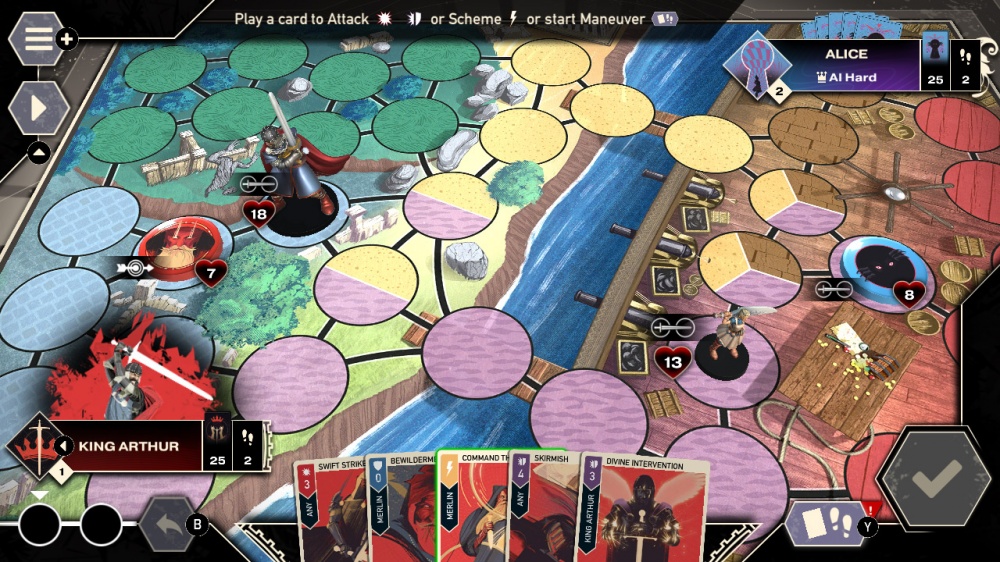 Here's Acram Digital's video game take on the tabletop board game Unmatched. And yes, this is fairly consistent with Acram's usual work in adapting board games. Which is to say, it could probably be better but it does what it needs to. So how is Unmatched itself? It's an odd one, kind of a fighting game in board game form. Somehow it works pretty well. A nice, relatively quick game to play with others. We'll have to see how Acram expands this over time, as part of the fun of the board game comes from its expansions.
Arcade Archives 3D Thunder Ceptor II ($7.99)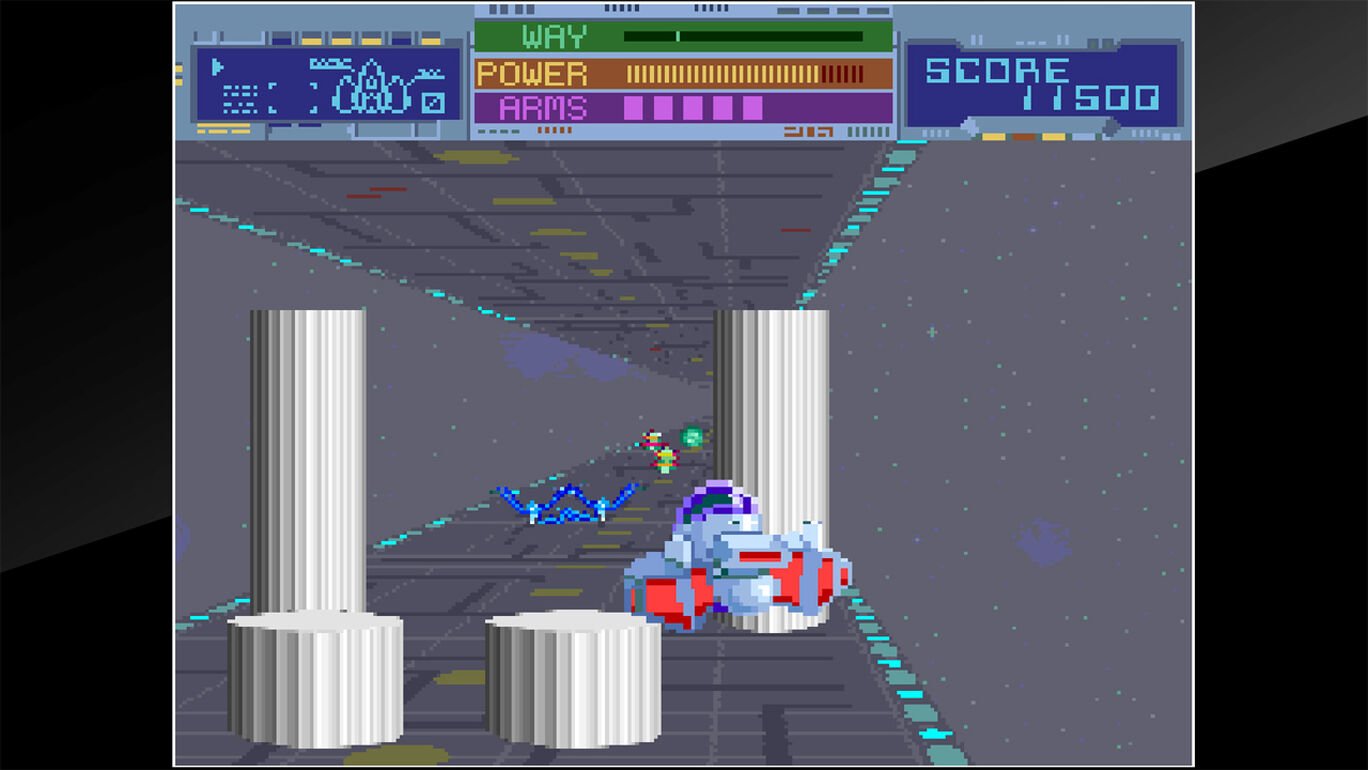 So, you remember how Arcade Archives did separate releases for Rally-X and New Rally-X, and then Sky Kid and Sky Kid DX? This is another one of those. It's one of those Afterburner II kind of situations where the number in the title is probably best taken as a version number. There are some extra obstacles, your ship is a different color, and in the arcades this could be played in stereoscopic 3D. No joy on that front here on the Switch, though the PlayStation version will apparently get support for PlayStation VR later. Very much Thunder Ceptor with some extra stuff bolted on, making the original game's presence in the line somewhat redundant.
Loop ($3.49)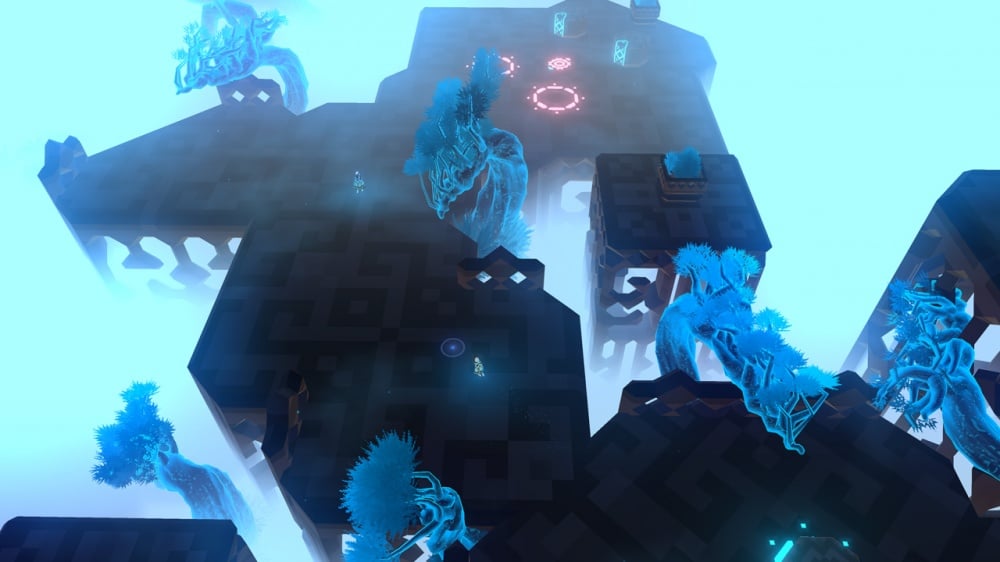 This is an adventure game that feels like it was built to be played by two players, but only actually supports one. The other character is controlled by the AI, and I'm sure that all goes very well. It's at least a little pretty to look at, I suppose. Is that enough for three and a half bucks? That's something you'll have to ask yourself.
Link The Cubes ($4.99)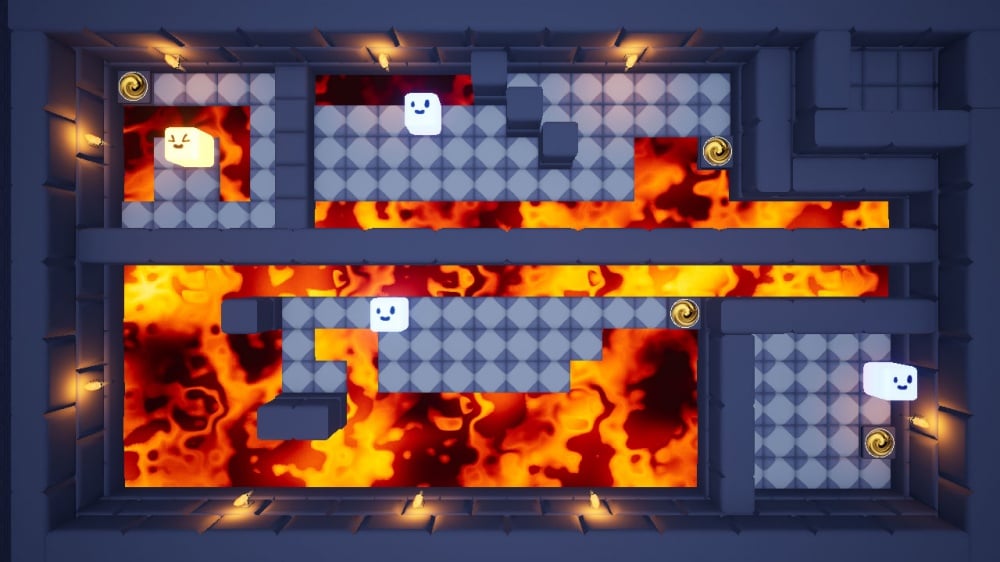 You know what? I like this. You have to get all the cubes to the goals in each stage. You can control the main cube, and you can link up with other cubes to move them at the same time as the main cube. You have to know when to link them and when to leave them be, and as the levels get more convoluted the challenge spikes up pleasantly. There are one hundred levels to play, so you definitely get your money's worth as long as you dig the mechanics at play.
Squad 51 vs. the Flying Saucers ($19.99)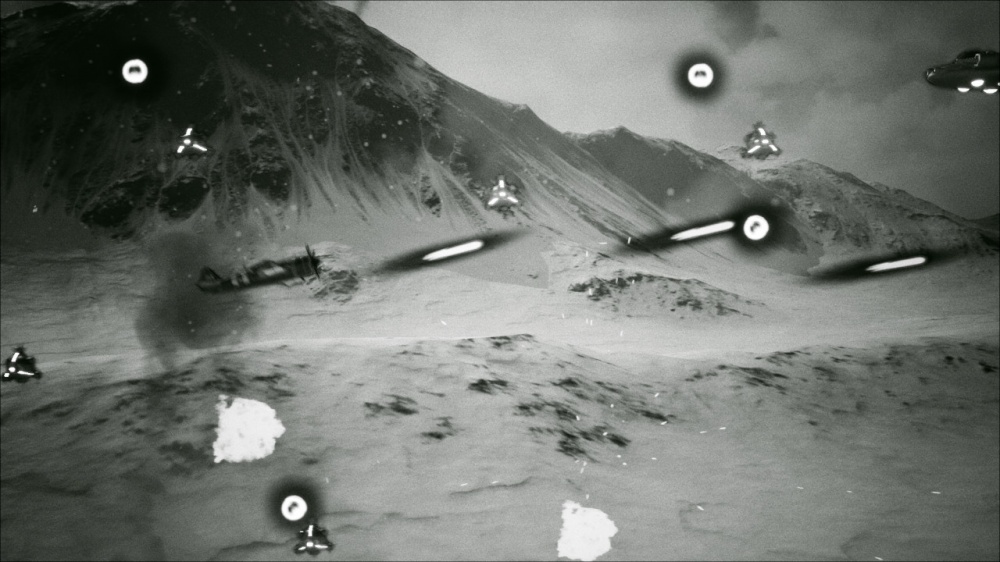 I can't say I've ever seen a shoot-em-up that looks like this one. It's done up to look like an old black-and-white sci-fi movie, and it really does nail its aesthetic. There are eleven levels to play through, and you also get some nice cheesy FMV scenes now and then. It can be a bit difficult to parse what you are seeing during gameplay thanks to this unique visual style, which hurts the playability somewhat. This Switch port also suffers from some technical issues, including some extremely lengthy load times. A game that shoot-em-up fans might want to check into, but the Switch probably isn't the best place to do that.
Post Void ($5.99)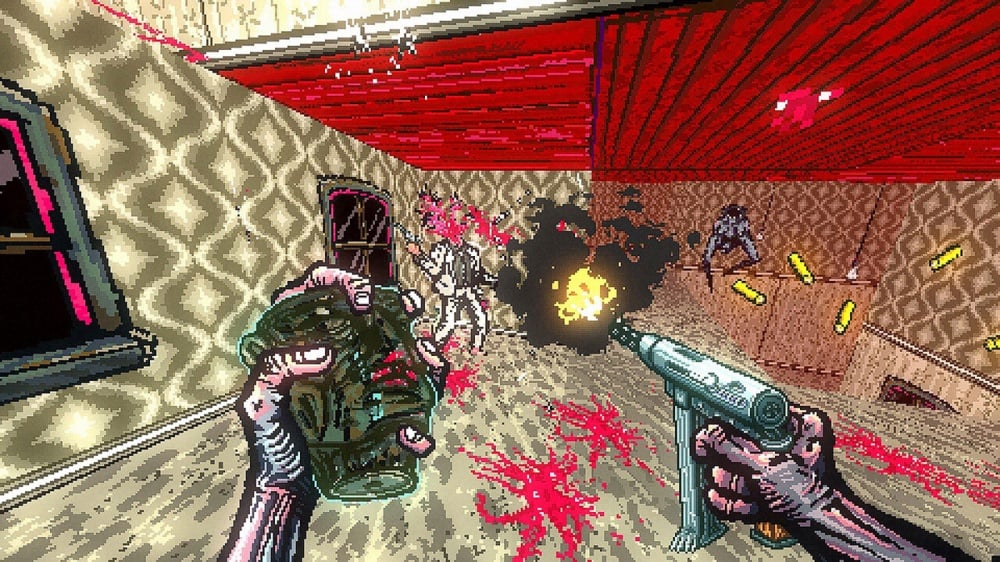 I saw someone describe this as a mash-up of DOOM with Hotline Miami, and that works well enough that I'm going to borrow it. And no, I'm not going to return it. Anyway, this is a first-person shooter that plays fast, controls well, and revels in its violence. The visual style feels like an assault on your senses, and I don't mean that in the usual movie poster way. It has a really trippy and garish style that will either lure you in or turn you off. However you feel about that aspect, the game itself is more than capable.
Amber City ($8.99)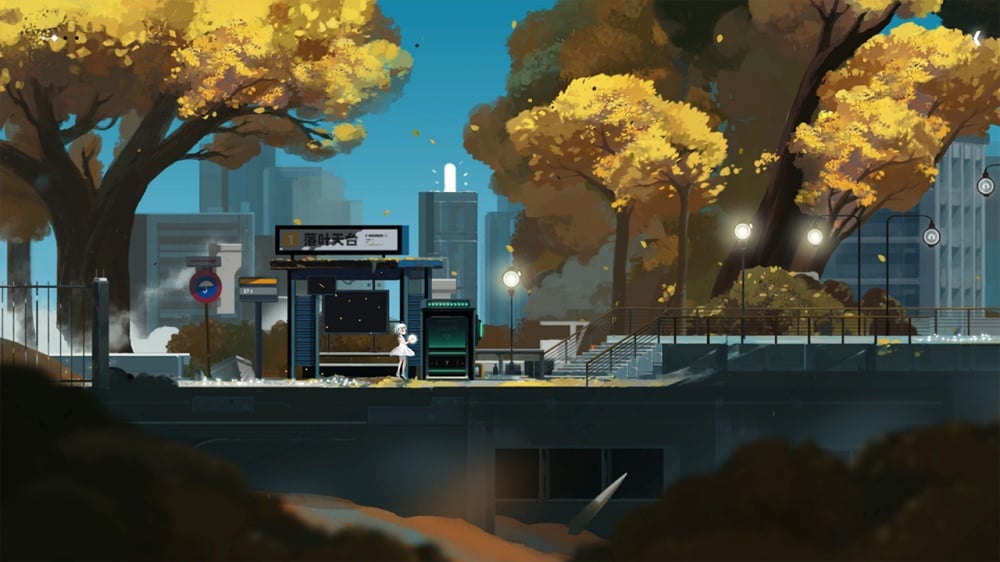 An attractive adventure game with a variety of challenging puzzles to solve that require the use of your light powers to progress. You'll get new powers as you go, which helps to keep things fresh as the levels unfold. Some really nice art in this one, and the reviews over on Steam are quite positive, which is always encouraging. There are over seventy levels to play spread across nine different chapters, making this ideal to finish over the course of two or three evenings.
Blocky Farm ($9.99)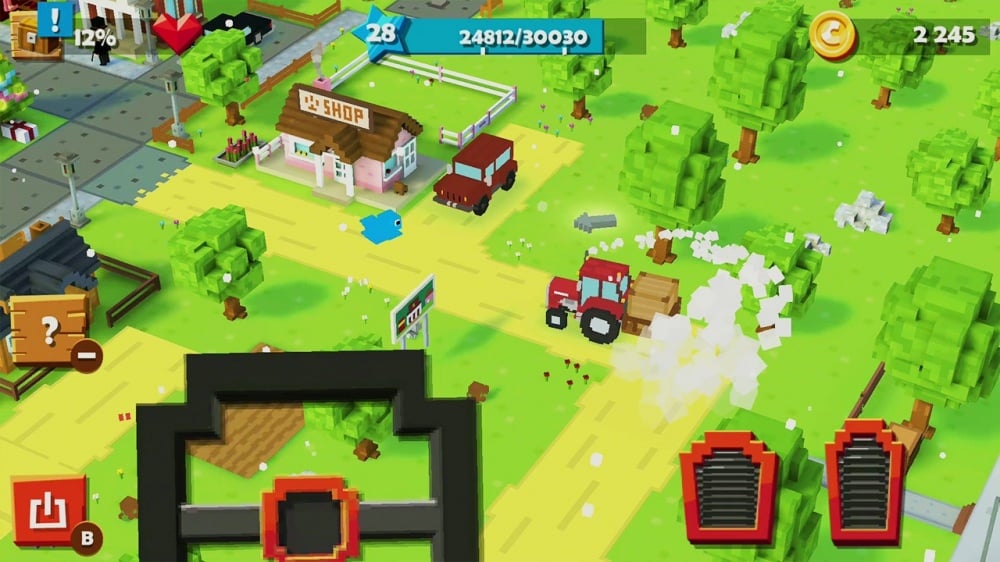 This looks like an ascended free-to-play mobile game and… yes, it is. And not one of the ones where you buy an IAP to unlock the game, but one that subsists on selling bags of gems over and over again. These rarely go well when they come to Switch as standard paid games, because the balance is either left as-is and is unpleasant to deal with, or tweaked too far in the other direction, making the game's difficulty trivial. Oh well. Manage your farm, upgrade your buildings, take care of your animals, harvest your crops, and so on.
Bitter-Sweet Cohabitation ($19.90)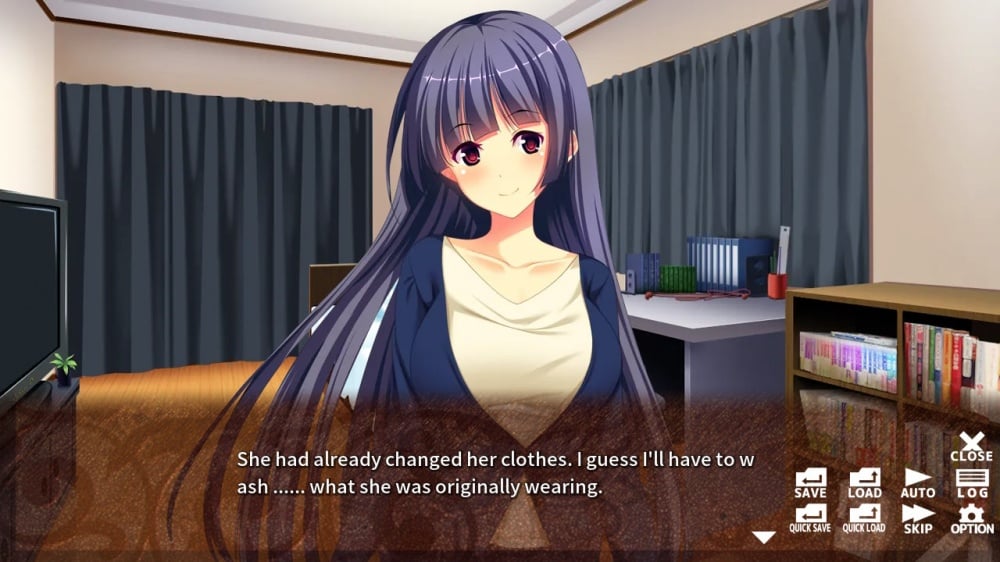 Here's another visual novel from that one company that can afford to keep churning them out but can't afford to pay for a decent localization. The main character this time is a businessman in his mid-twenties who is a sad, lonely guy until his life, and apartment, get crashed by three young runaway girls. They all have their stories about why they ended up without a place to stay, and… well, you can probably imagine how this all plays out. Someone is getting smooched. Perhaps more than once.
Nono Adventure ($4.99)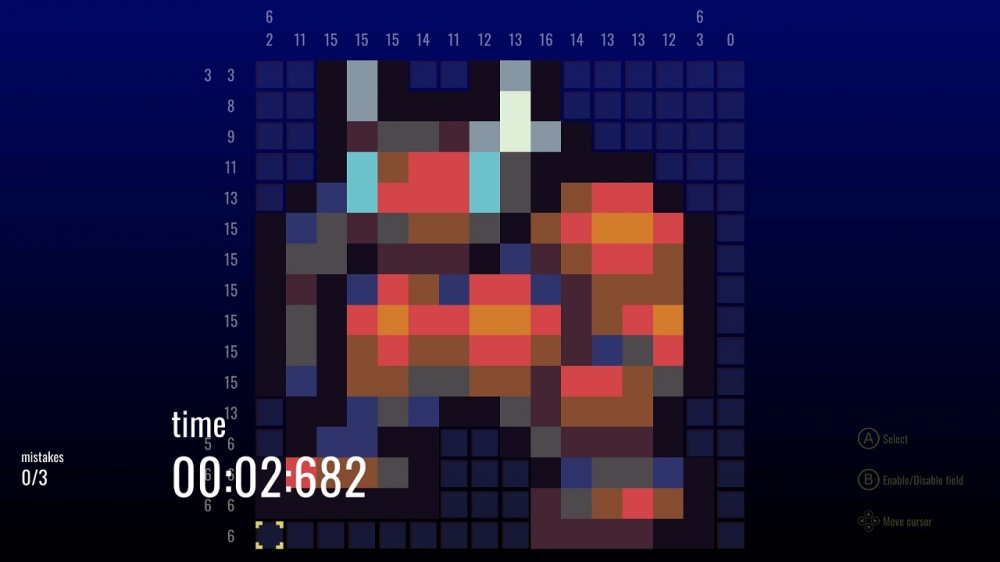 Yes, that's a Picross-style game alright. You get more than three hundred puzzles here, along with an asinine story in case you need some text to tie the puzzles together. Nothing about it looks remarkable at all, but at the end of the day it's still a take on Picross so it's going to offer some entertainment.
Subway Midnight ($10.99)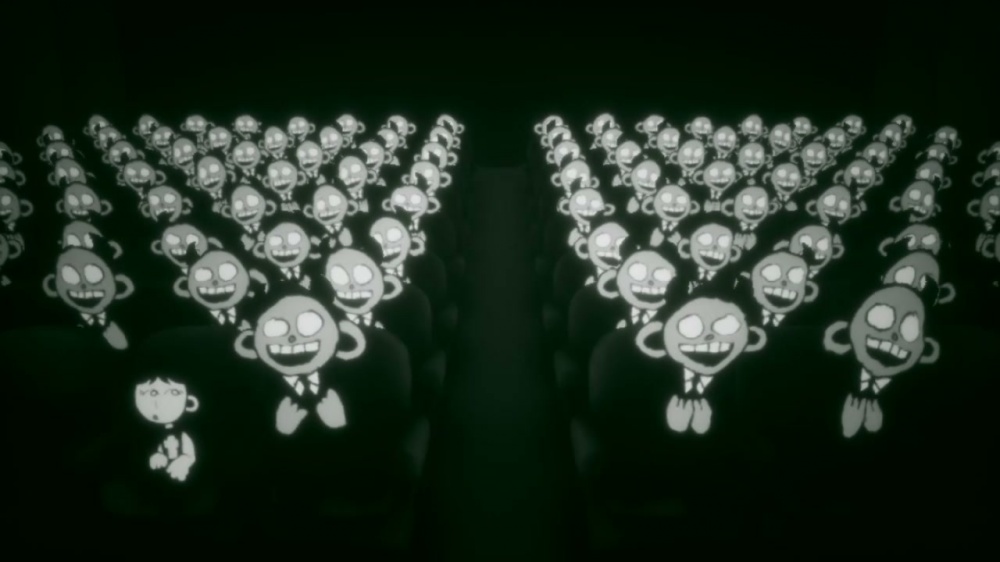 This is a horror game where you're traveling through a seemingly endless series of train cars, solving puzzles and helping ghosts deal with their issues. Don't dawdle too long, or you might become a ghost yourself. The further along the train you get, the more surreal things become. Reviews are all over the place with this one, but I think if you come into it understanding that it's a bit of a flawed effort with some very distinct elements, you might get what you need from it.
Tanky Tanks 2 ($9.99)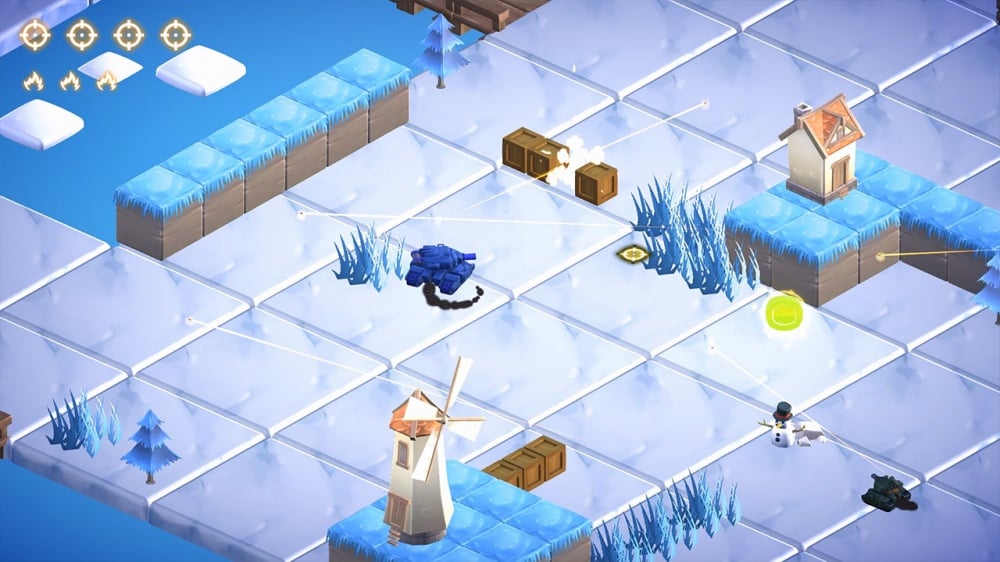 It's good ol' Atari Combat again, this time from an isometric viewpoint. So that's at least something new compared to the game it pays homage to, which is more than the first game mustered. In each level, battle the enemy tanks and try to avoid getting blown up yourself. You can play alone or bring a friend along in local two-player co-op. I think it looks cute, if nothing else.
Demon Hunter: Chronicles from Beyond ($14.99)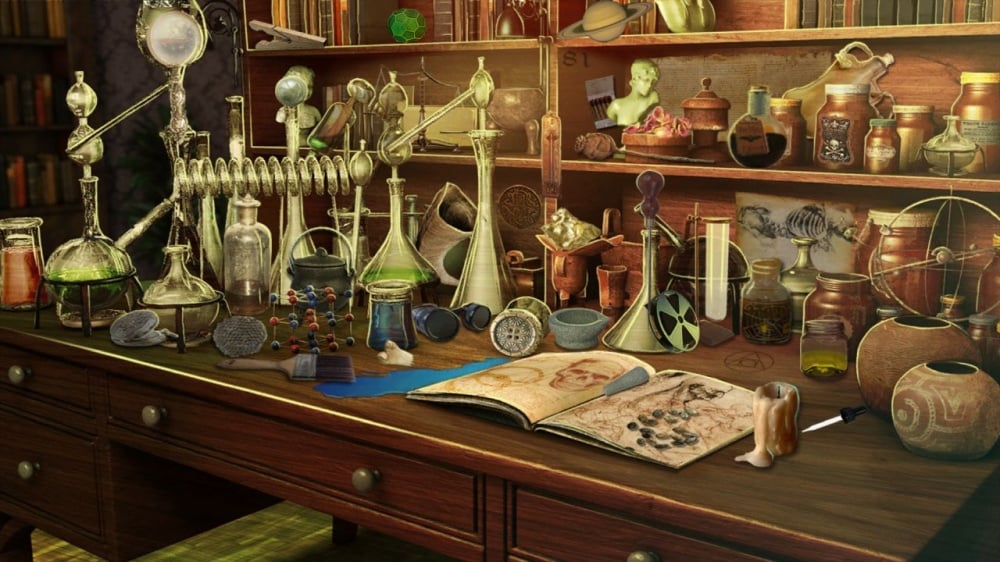 Yes, another hidden object game from the folks at Ocean Media. I'm all out of things to say about these kinds of games. Solve the puzzles, enjoy the story. Some business about an ancient evil from another dimension that is invading ours. Somehow all of this is going down in a spooky mansion. Well, good luck with all of that.
Air Battle ($6.99)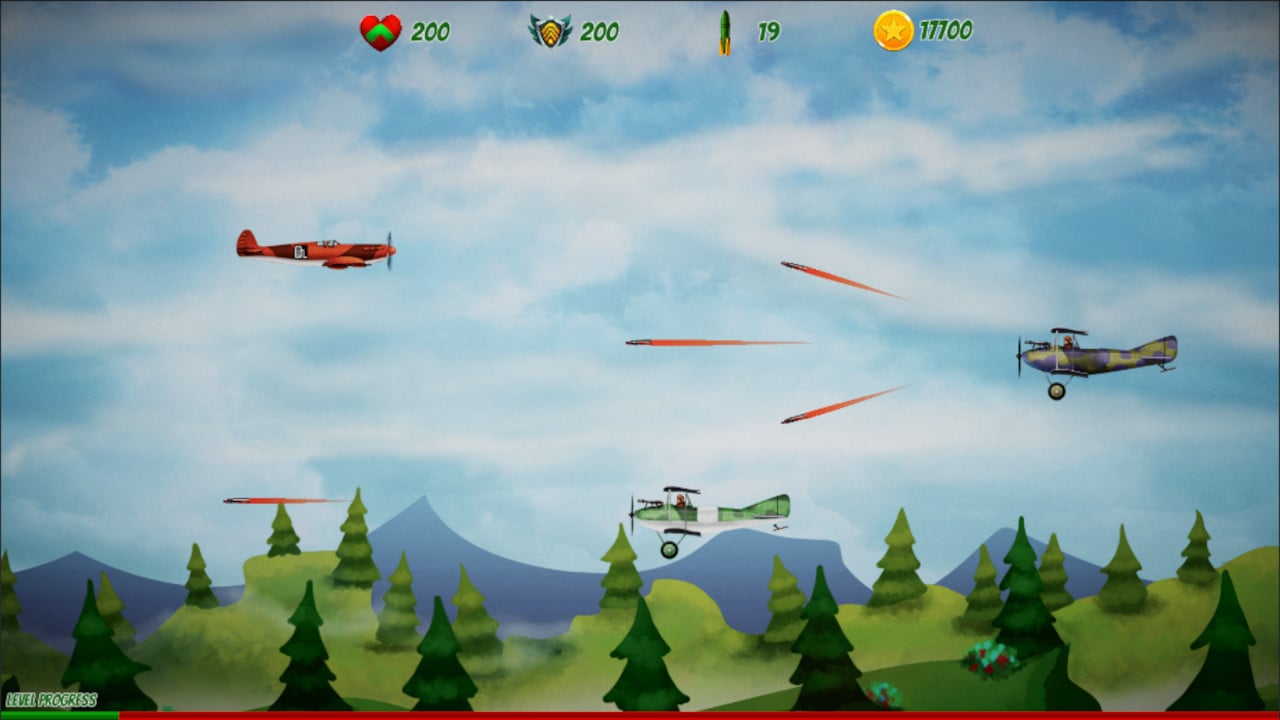 Wow, this is horrible. I'd be embarrassed to release a game like this, especially on a platform like the Switch where there are gobs of great side-scrolling shooters. Like, this feels like a bad Flash game, the kind you would find buried sixteen pages deep on the website for Pop Tarts or something.
My Little Prince – A Jigsaw Puzzle Tale ($3.99)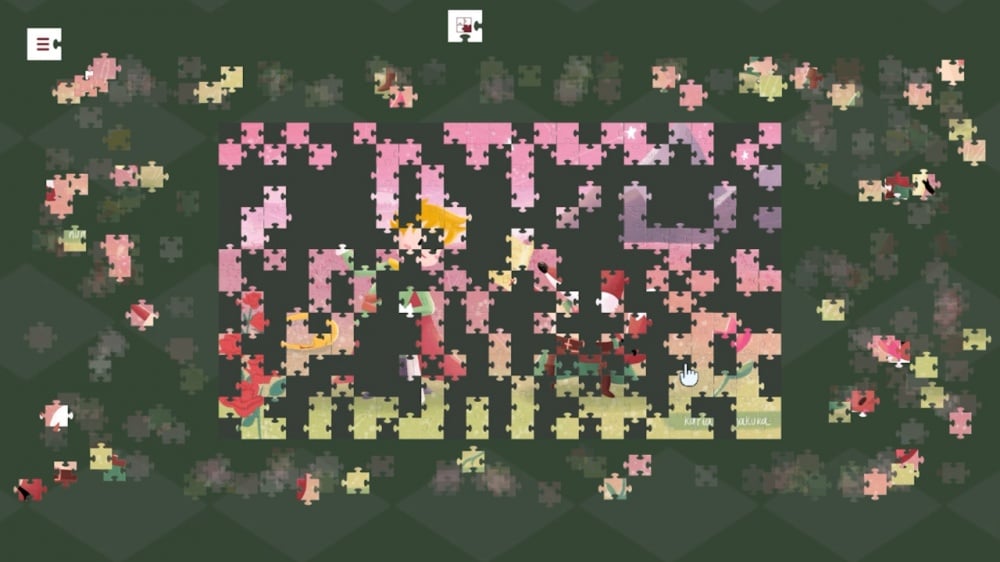 Another jigsaw puzzle game. You get six pictures, all drawn from the classic story The Little Prince. You can play each picture at a variety of difficulties, making them as easy or challenging as you see fit. QUByte generally knows what it's doing with jigsaw puzzling on Switch, so I'm sure this is fine.
Loot Box Simulator – Heroes of the Dark Age ($2.99)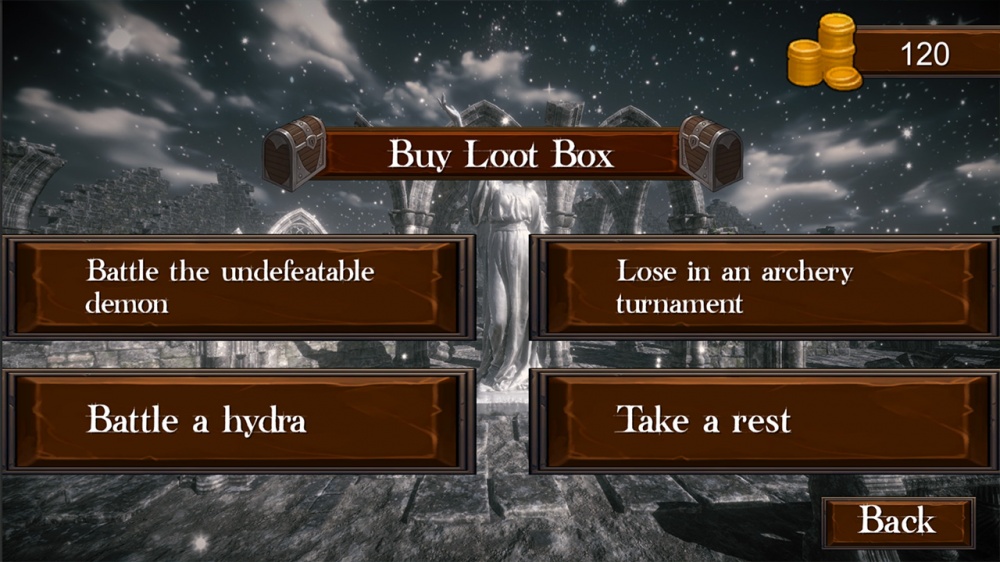 It's disappointing that these are selling well enough for the series to keep going, but I suppose less disappointing than real loot boxes. Make choices, earn coins, buy loot boxes, collect them all. A real snoozer.
Tangram Collection ($2.14)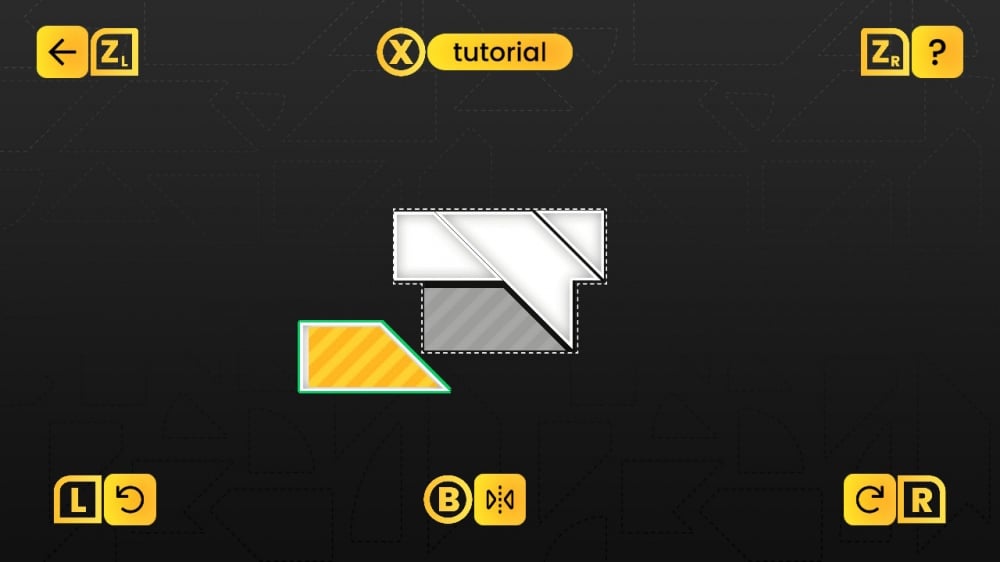 This is a collection of forty tangram puzzles. It supports touch controls and button controls, which is nice. That's all I really have to say about it, but I'm glad the developers were able to make the game they wanted to play here.
Rally Race Car Simulator Poly : World Driver Arcade Real Driving Games Sim ($4.99)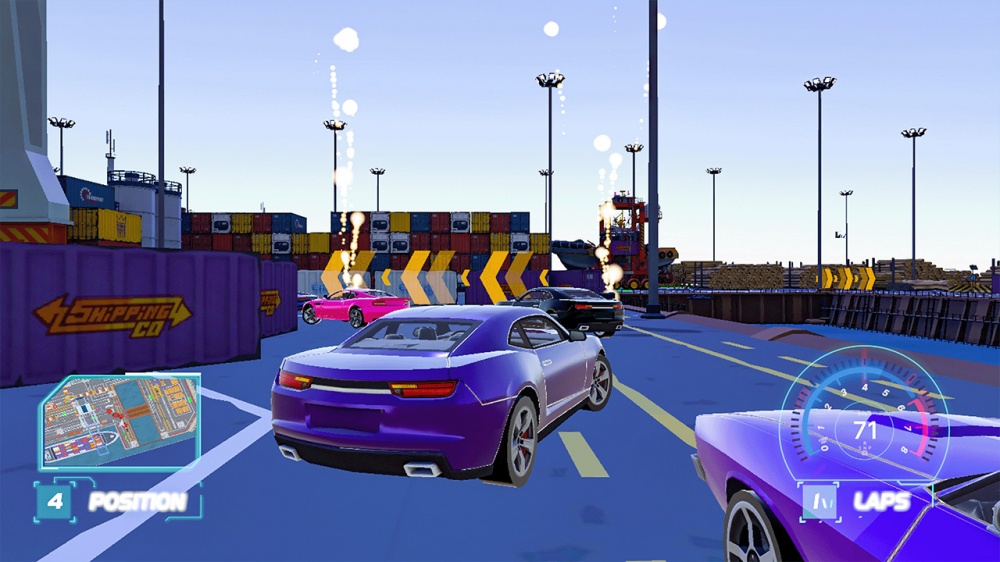 Another piece of trash from the trash chefs over at Midnight Works. If you want a terrible racing game, here you go. I personally would advise you spend your fiver on some Milk Duds instead.
Midnight Drifter-Drift Racing Car Racing Driving Simulator 2023 Speed Games ($4.99)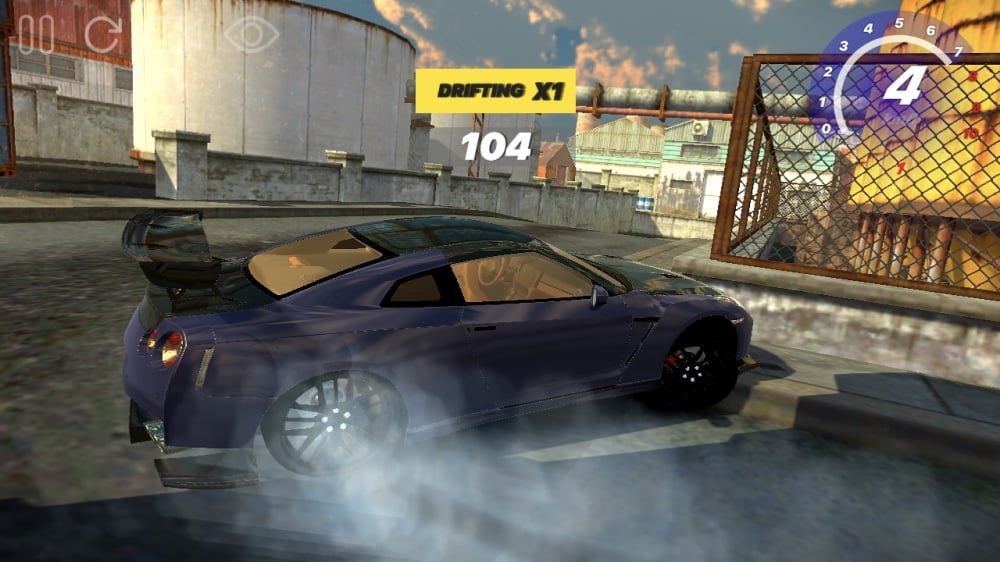 Another piece of trash from the trash chefs over at Midnight Works. If you want a terrible racing game, here you go. This one doesn't even have button controls because Midnight Works can't be bothered to implement them in this garbage Android port. I personally would advise you spend your fiver on some Reese's Pieces instead.
Sales
(North American eShop, US Prices)
An interesting selection of new sales so far today. If I had to pick a few games from the list, I'd go with Ravensword: Shadowlands for old time's sake, Dariusburst CS because it rules, and A Summer with the Shiba Inu just because it's odd. Not much in the outbox, but give it a good look anyway.
Select New Games on Sale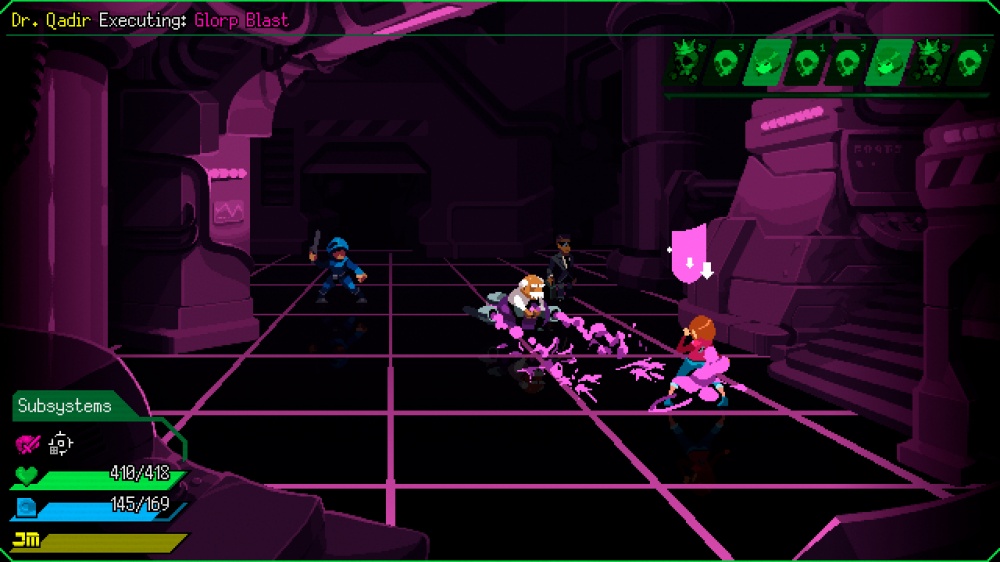 Jack Move ($13.99 from $19.99 until 3/23)
Football Manager 2023 Touch ($30.14 from $44.99 until 3/24)
Dying Light: Definitive Edition ($19.99 from $49.99 until 3/24)
Cyanide & Happiness: Freakpocalypose ($7.99 from $19.99 until 3/24)
Farmers Co-op: Out of This World ($4.54 from $12.99 until 3/24)
Arcaea ($35.99 from $39.99 until 3/30)
Blackberry Honey ($5.19 from $12.99 until 3/30)
A Summer with the Shiba Inu ($2.99 from $9.99 until 3/30)
Nicole ($3.79 from $18.99 until 3/30)
Heal: Console Edition ($2.09 from $6.99 until 3/30)
Kansei: The Second Turn HD ($2.39 from $7.99 until 3/30)
Within the Blade ($3.29 from $10.99 until 3/30)
Balancelot ($1.99 from $7.99 until 3/30)
A Little Lily Princess ($4.49 from $14.99 until 3/30)
C14 Dating ($5.99 from $19.99 until 3/30)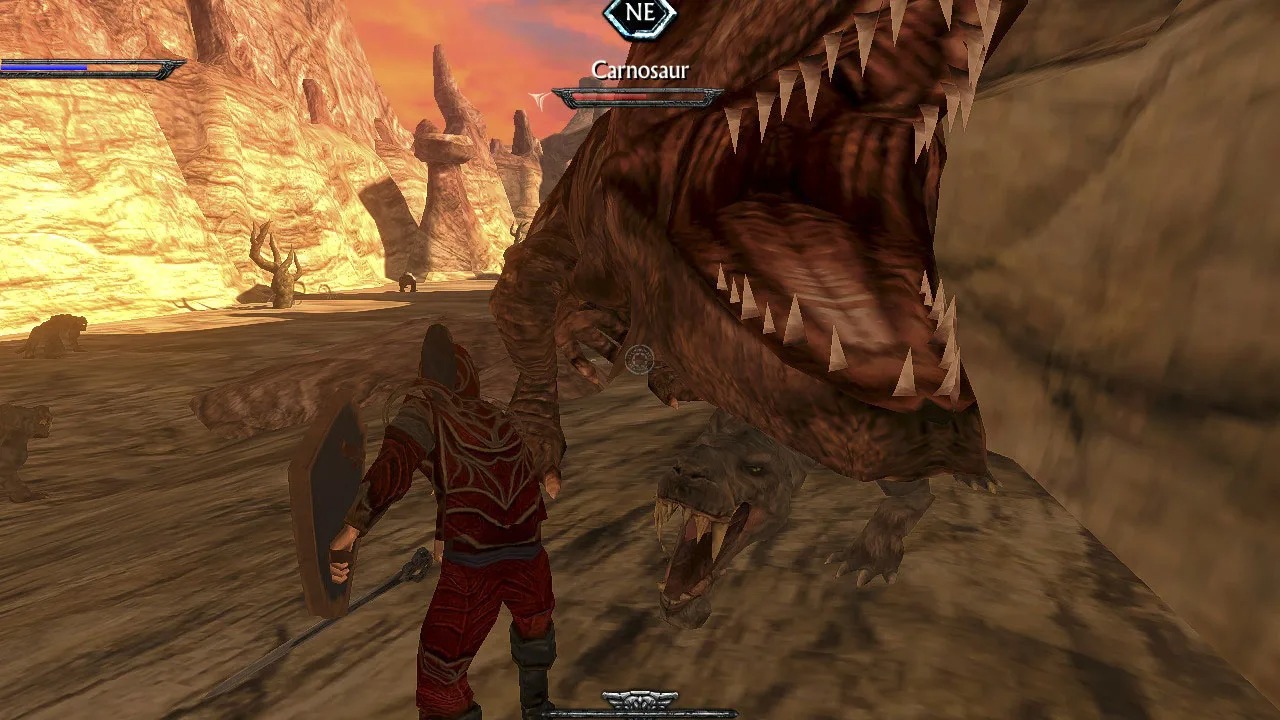 Ravensword Shadowlands ($2.09 from $6.99 until 3/30)
Klang 2 ($5.99 from $14.99 until 3/30)
A Space for the Unbound ($15.99 from $19.99 until 3/30)
HellGunner ($1.99 from $4.99 until 3/30)
Power Rangers Battle for the Grid ($9.99 from $19.99 until 3/30)
Dariusburst CS Core/Taito/SEGA ($23.99 from $29.99 until 3/30)
Breakneck City ($4.99 from $9.99 until 3/31)
Thunder Kid: HftRE ($3.99 from $7.99 until 3/31)
Thunder Kid II: Null Mission ($3.99 from $7.99 until 3/31)
In the Mood ($2.99 from $4.99 until 3/31)
Z-Warp ($4.19 from $6.99 until 3/31)
Pretty Girls Mahjong Solitaire G/B ($2.99 from $5.99 until 3/31)
Freezer Pops ($5.99 from $9.99 until 3/31)
El Gancho ($3.49 from $6.99 until 3/31)
Queeny Army ($2.49 from $4.99 until 3/31)
Neko Secret Room ($4.89 from $6.99 until 3/31)
Roller Drama ($13.49 from $14.99 until 4/1)
Sword of Elpisia ($8.99 from $14.99 until 4/3)
Fairy Elements ($11.24 from $14.99 until 4/3)
Kamikaze Veggies ($3.89 from $12.99 until 4/4)
Sales Ending Tomorrow, Friday, March 17th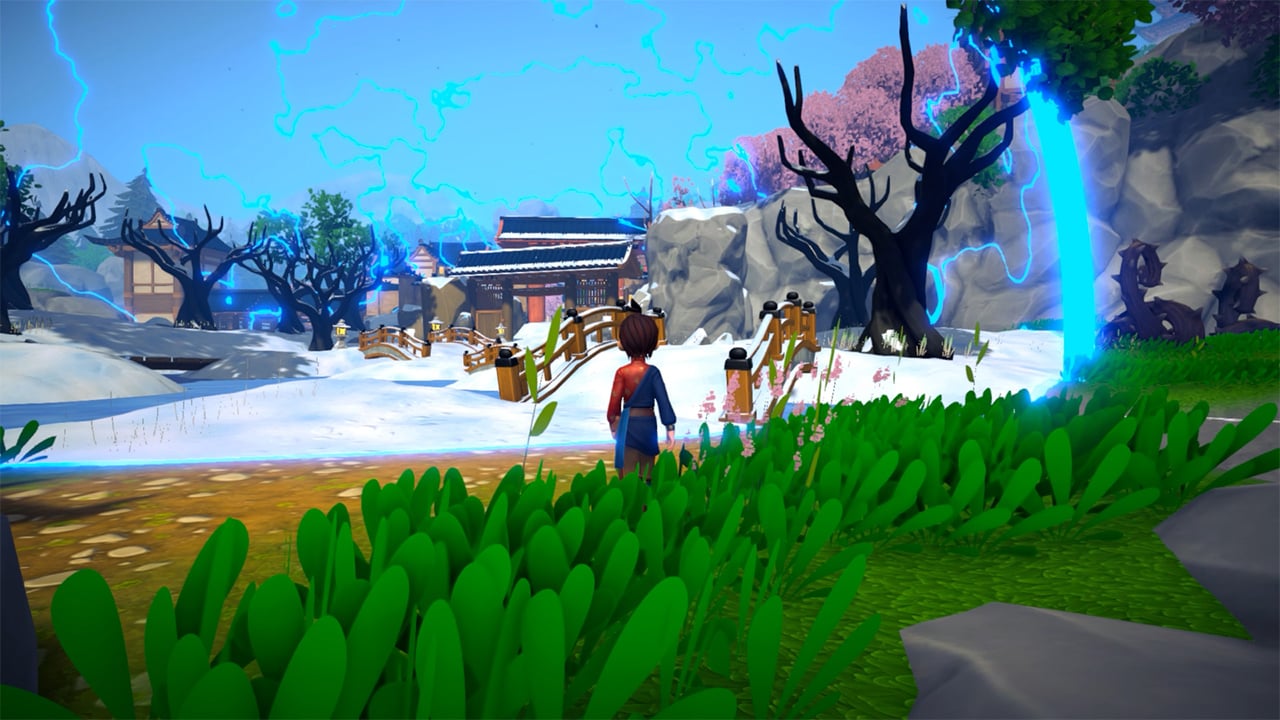 Ary & the Secret of Seasons ($5.99 from $39.99 until 3/17)
Aztech Forgotten Gods ($14.99 from $29.99 until 3/17)
Blind Postman ($1.99 from $3.99 until 3/17)
Bloodwash ($6.99 from $9.99 until 3/17)
Broken Pipe ($1.99 from $3.99 until 3/17)
Bunny Mahjo ($1.99 from $2.99 until 3/17)
Cris Tales ($7.99 from $39.99 until 3/17)
Cube Decider ($1.99 from $3.99 until 3/17)
Cubic Figures ($1.99 from $3.99 until 3/17)
Cubic Parking ($1.99 from $2.99 until 3/17)
CubicBan ($1.99 from $2.99 until 3/17)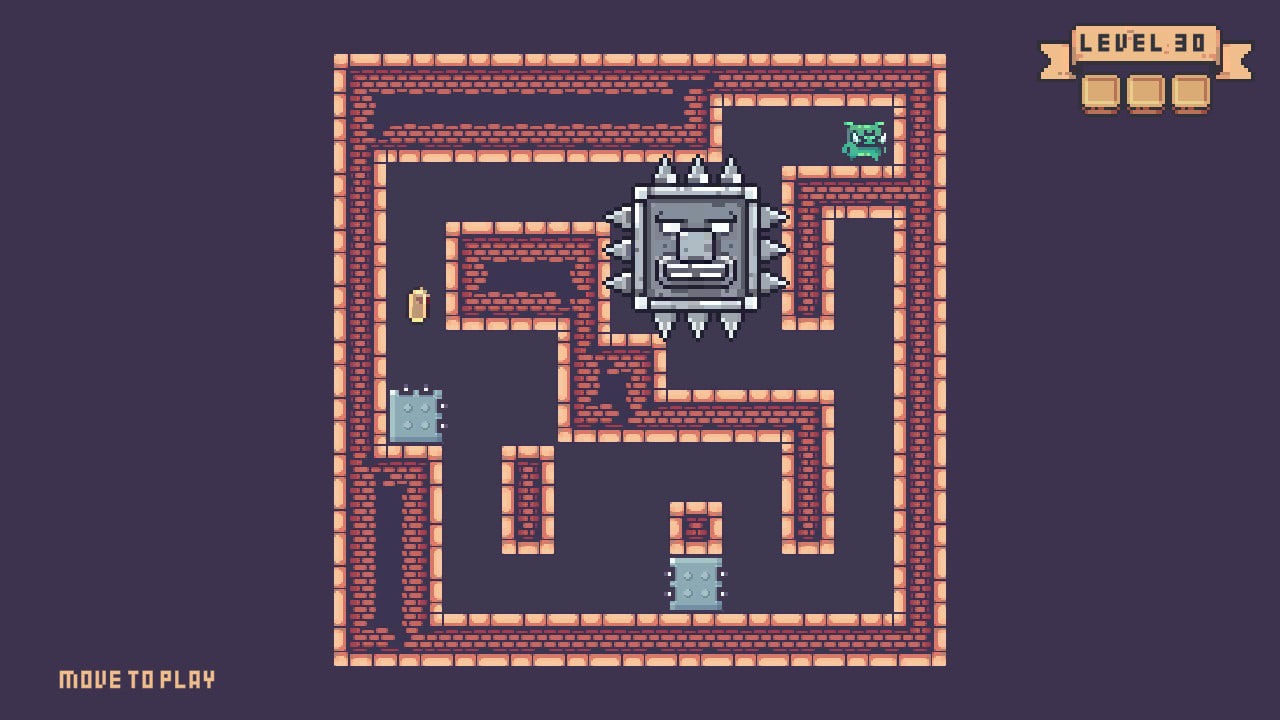 Dungeon Bricker ($1.99 from $3.99 until 3/17)
Kukoos: Lost Pets ($19.79 from $29.99 until 3/17)
Mech Armada ($13.99 from $19.99 until 3/17)
Monster Energy Supercross 2 ($1.99 from $19.99 until 3/17)
Seduction: A Monk's Fate ($4.79 from $7.99 until 3/17)
Sentry Paragon ($2.99 from $5.99 until 3/17)
Subnautica ($9.89 from $29.99 until 3/17)
Subnautica: Below Zero ($12.59 from $29.99 until 3/17)
The Pinball Wizard ($3.99 from $7.99 until 3/17)
Youropa ($10.49 from $14.99 until 3/17)
That's all for today, friends. We'll be back tomorrow with the remaining release of the week, headlined of course by Bayonetta Origins: Cereza and the Lost Demon. We'll also have a hefty list of new sales, plus any big news that rolls in during the next 24 hours. I hope you all have a thrilling Thursday, and as always, thanks for reading!