NetEase Games and Behaviour Interactive have officially launched Dead by Daylight Mobile for iOS and Android, adding a whole new platform for fans of the 4 vs 1 multiplayer horror game. More than a million eager players signed up for the game during the pre-registration period, and now, they can finally get their hands on the title along with a host of in-game goodies during the Sadako Rising collaboration running until March 28th.
In Dead by Daylight Mobile, players can expect to hunt down other players as the Killer or be one of four Survivors who will live to tell the tale. Dynamic shading and realistic physics when it comes to appearances aside, the mobile version also boasts a new pre-game lobby to ramp up the social aspect of the game before the Trial starts. There are also exclusive Memento Mori animations for Killers in the new Platinum Tier.
With the mobile launch comes the new mobile-exclusive season pass, The Rift. Players can earn free in-game goodies like cosmetics and currencies, and the season will last for two months. They can pit their skills against others across the Seasonal Leaderboards as well for the ultimate bragging rights. Meanwhile, the new Relic system lets players collect Relic Shards to obtain unique cosmetics that they can flaunt in the lobby, within the game, and on their profiles.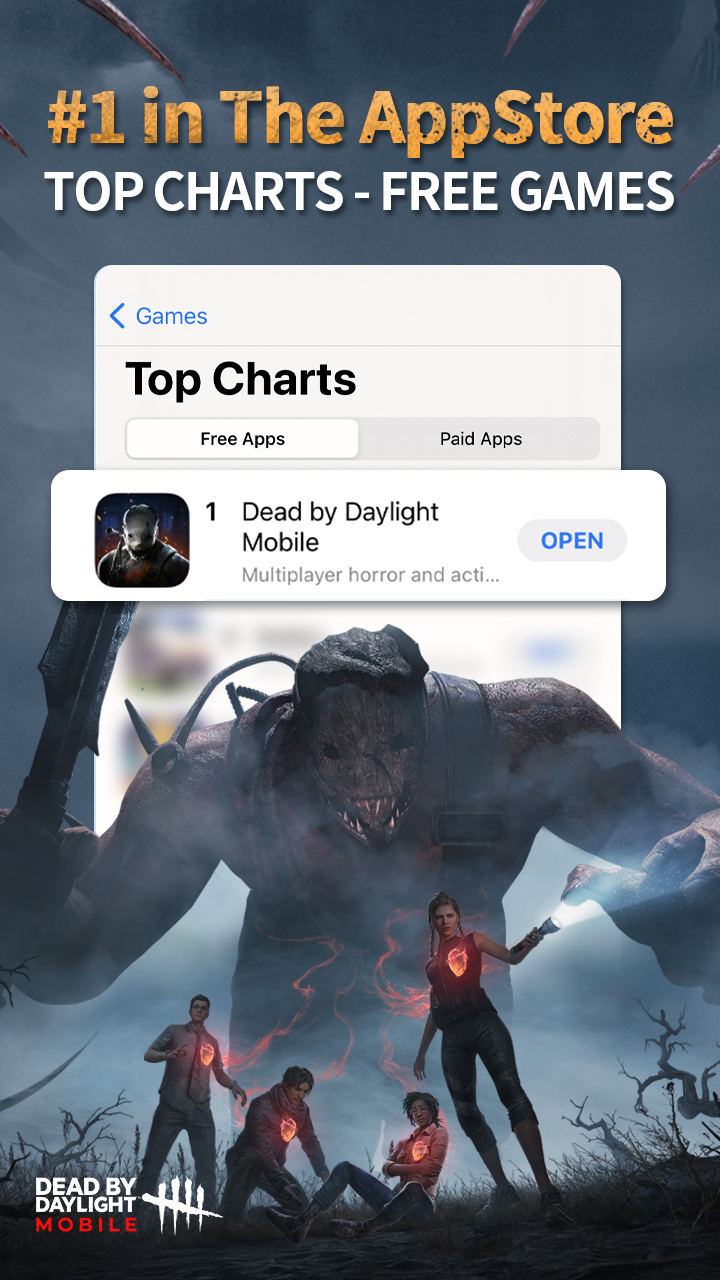 To ramp up the festivities of the launch, the Dead by Daylight Mobile X Sadako Rising crossover event will run from March 15th to March 28th and offer Sadako and Yoichi Asakawa as playable characters. The former will be a Killer and the latter will be a Survivor, each boasting their own special skills they can unleash within The Fog such as quick teleportation via TVs for Sadako and speed boosts for Yoichi Asakawa.
There are plenty of other collab goodies up for grabs such as the [Portrait] The Onryō, Portrait Frame: The Onryō, and Sadako Crossover Torso.
Dead by Daylight Mobile has already reached number 1 in the iOS App Store charts for 38 regions, including US, UK, Germany and Italy, so if you'd like to join the millions already playing, be sure to download it from the official website, iOS App Store or the Google Play Store, and join in on all the fun!
Sponsored Content
This article is sponsored content written by TouchArcade and published on behalf of Netease to promote the launch of Dead by Daylight Mobile. For questions or comments, please email ads@toucharcade.com