Hello gentle readers, and welcome to the SwitchArcade Round-Up for February 10th, 2023. In today's article, we mop up the remaining releases of the week. A few decent games, though mostly smaller titles today. We've got summaries of each of them to help you make your purchasing decisions, or simply to entertain you if you like seeing Shaun yell at shovelware. After that, we wrap things up with a look at some of the latest sales and the expiring discounts for the weekend. Let's go!
New Releases
Seventh Lair ($7.99)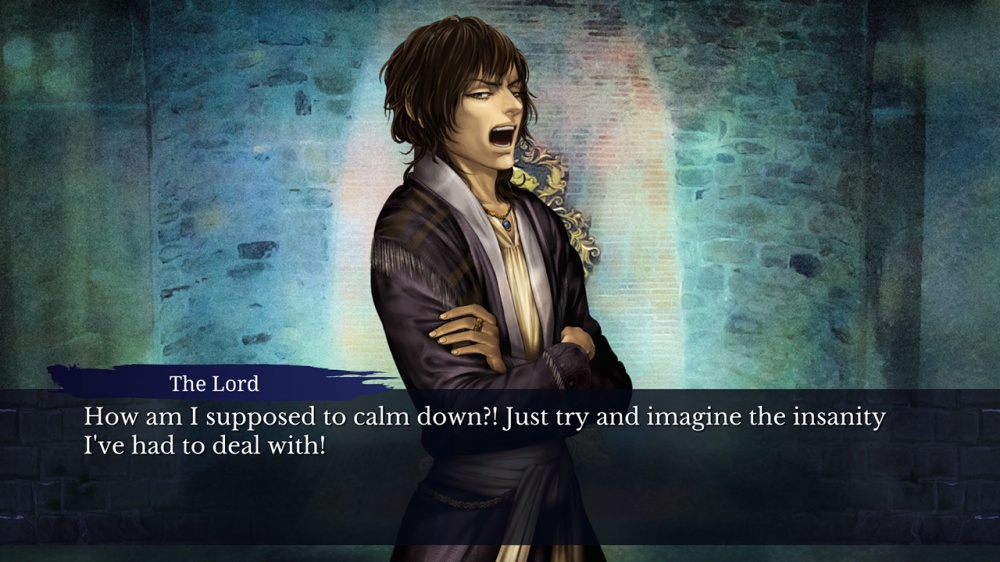 The creator of The House in Fata Morgana has created this small visual novel about an indie game creator and some of his associates who get sucked into the world of the game. It's very tongue-in-cheek and meta-textual, as you could probably guess. If you played The House in Fata Morgana you probably don't need me to recommend this to you, but I suppose those who haven't could give this a try to see if they are into what Novectacle is putting down as a creator.
Go! Go! PogoGirl ($4.99)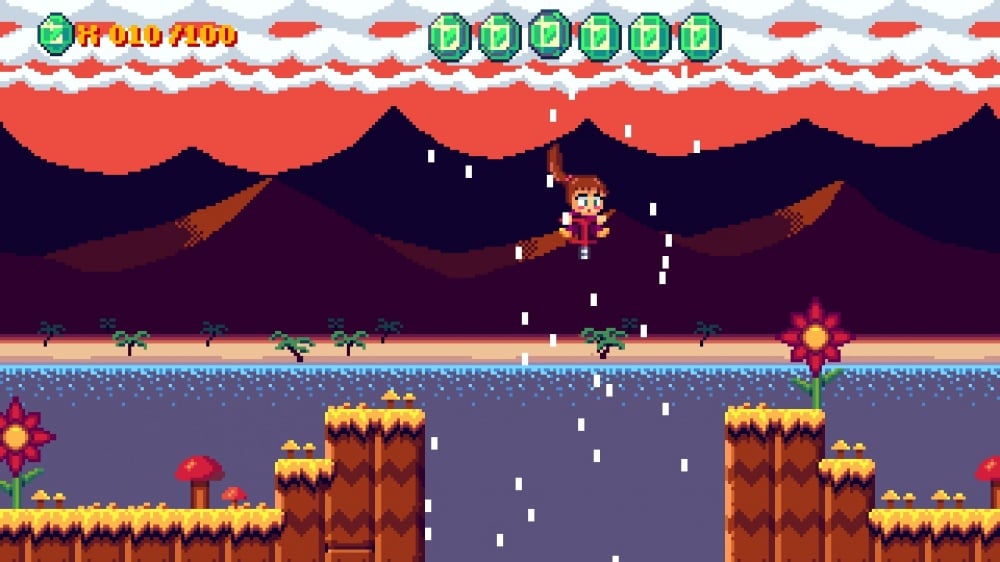 This is a cute little platformer about a girl on a pogo stick. Bounce around collecting gems in twenty levels spread across four different seasonally-themed worlds. Looks like a rather amusing five-dollar Switch platformer for those who enjoy spending their weekends playing through such things.
Axis Football 2023 ($19.99)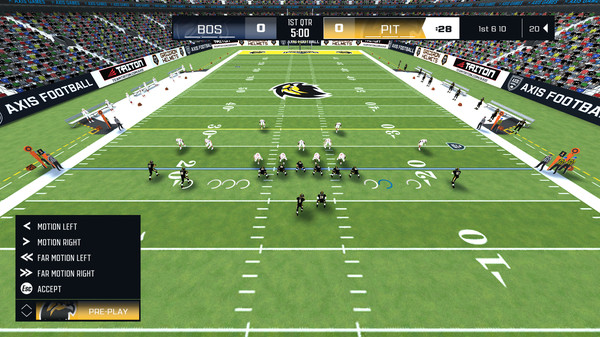 You know, I can't believe the Switch has been around for six years, wildly successful almost from the start, and Electronic Arts still hasn't dumped out even a half-butted Madden release on the console. Well, here's something in time for the big game, if you're feeling the need. While it doesn't have the NFL license and clearly isn't matching Madden's budget, it's loaded with features and plays well enough to pass muster. Frankly, it's not like Switch owners have many other compelling options for this sport outside of retro throwbacks and actual retro games. It's nice to have at least one decent option. Maybe someday we can get something similar for hockey, too.
Ragdoll Rage: Heroes Arena ($4.99)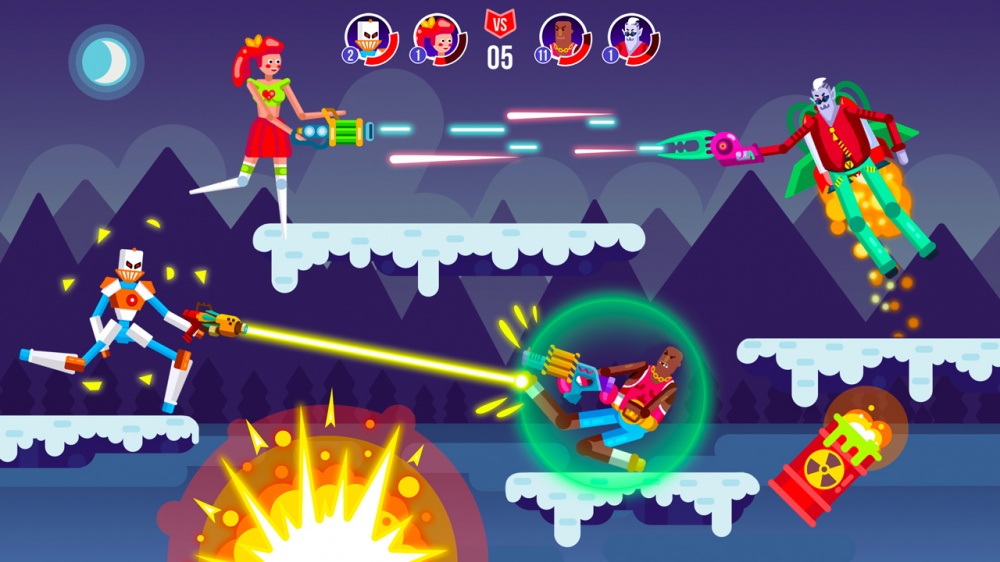 Yes, this is a port of a free-to-play mobile game. Play alone or with another player via local or online multiplayer. Another arena shooter, but this time with large characters and a ton of traps to deal with alongside the opponent. There are weapons to upgrade and various skins to unlock. Try it on your mobile device first to see how well you like it.
Looking for Aliens ($6.99)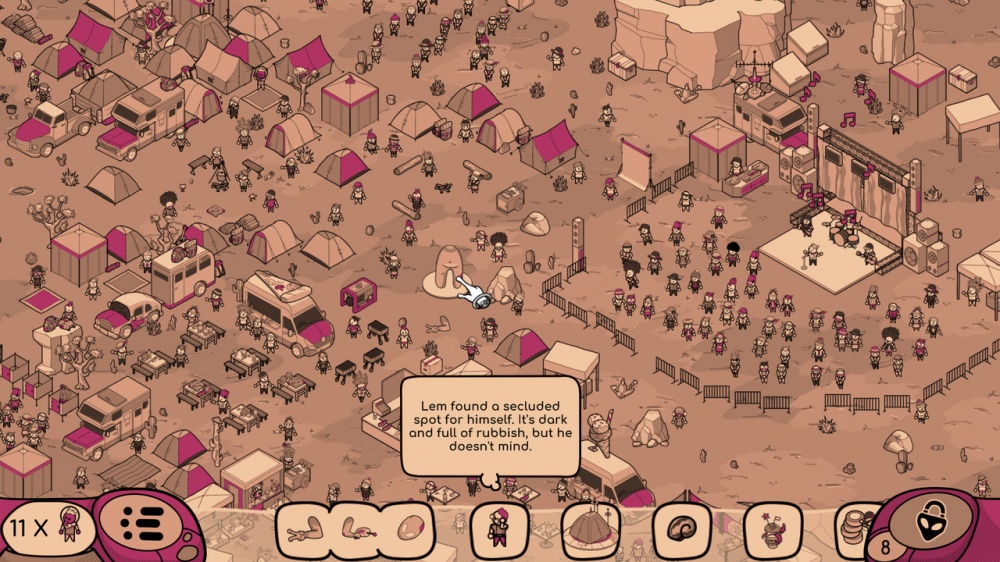 This is a hidden object game that follows the adventure of an earthling named Shaun as he tries to prove the existence of aliens. People think Shaun has lost his mind, but Shaun knows Shaun is right. It's the world that is wrong, not Shaun! Anyway, it works like Hidden Folks or Where's Wally/Waldo. Just find the stuff it wants you to find. You get twenty-five levels to play, which isn't bad for the price.
Speedgunner Ultra ($4.99)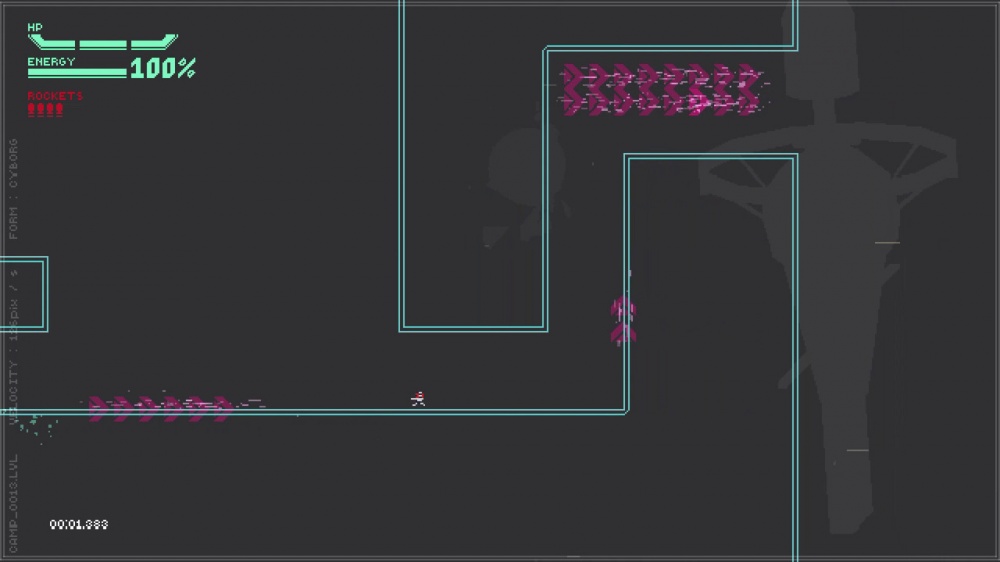 Wow, that are some tiny sprites. Too small for my old eyes. It seems to be an homage to the classic Thexder, with you taking the role of a cyborg that can turn into a jet whenever you deem it necessary. The levels look large and labyrinthine, too. It's all a bit too hard for me to keep my eyes on, but if you're farther from the grave than I am you might have some fun with it.
Legion of Doom ($4.99)
We don't have Vampire Survivors on Switch, and I suppose until we do we'll see various parties take a stab at the idea. This one has five playable characters, more than thirty weapons and twenty perks, fifteen boss monsters, and support for local multiplayer co-op. I haven't played this yet but I imagine it isn't up to the likes of Holo Cure or Vampire Survivors. It might be good enough to scratch the itch for a fiver, though.
Puzzle by Nikoli S Hashiwokakero ($4.99)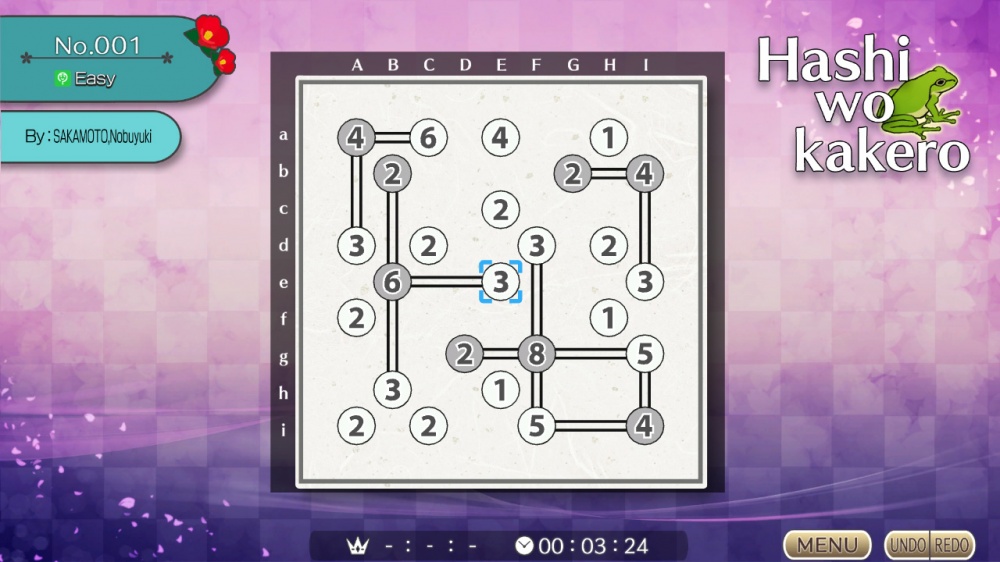 Another clever puzzle game from Hamster. The idea in this one is that you have to draw bridges between the islands, which are circles with numbers in them. You can only make lines vertically or horizontally, a maximum of two can be drawn between any two points, and the lines can't overlap each other. The number in the circle tells you how many lines have to be attached to them. So for example an eight needs two lines drawn in all four cardinal directions. Good stuff.
Detective Agency: Gray Tie Collector's Edition ($14.99)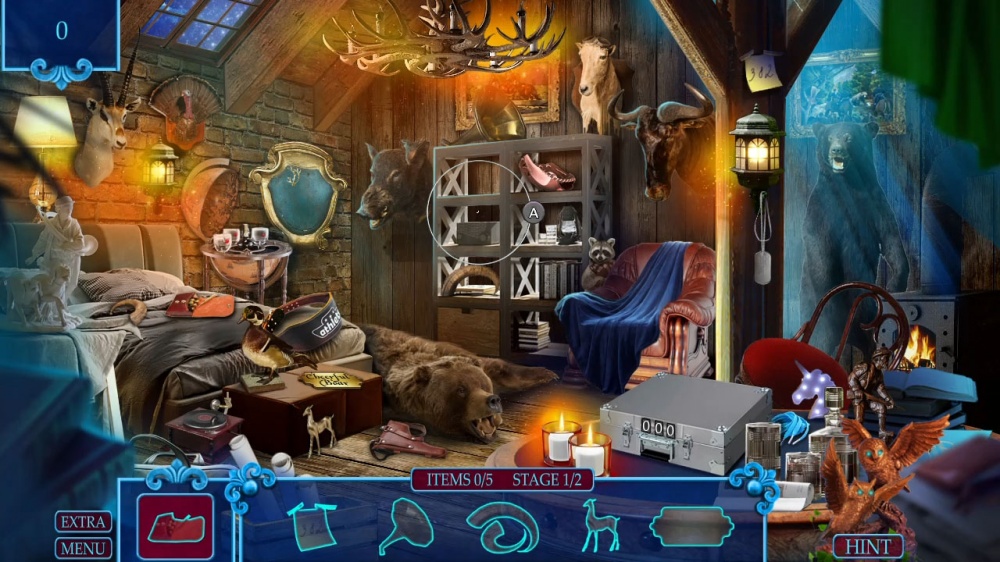 Another hidden object game from the folks at Ocean Media. A bad guy steals a priceless statue and you have to find him by looking for a cat and a rose and a pair of pliers in various scenes. But hey, at least it's the Collector's Edition. Someday you can sell it for a billion dollars or something. Very rare.
Kids vs Parents ($24.99)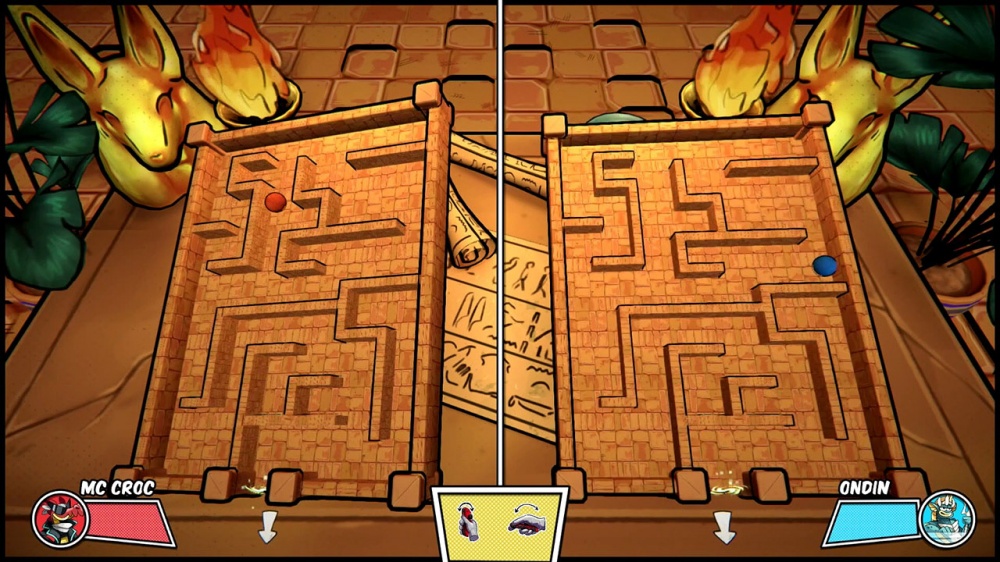 Ah, the classic battle. Parents, right kids? Kids, right parents? This game supports multiplayer for up to four players locally, and you're meant to divide the teams into kids and parents. I don't think there's a single player mode to speak of. You play various minigames and you can set the penalty or bonus for the winner or loser. I don't think they're legally binding or anything. You're going to need to wave those Joy-Cons around, so no handheld support. Fifty minigames in all, which isn't half bad.
Youmandriver ($11.99)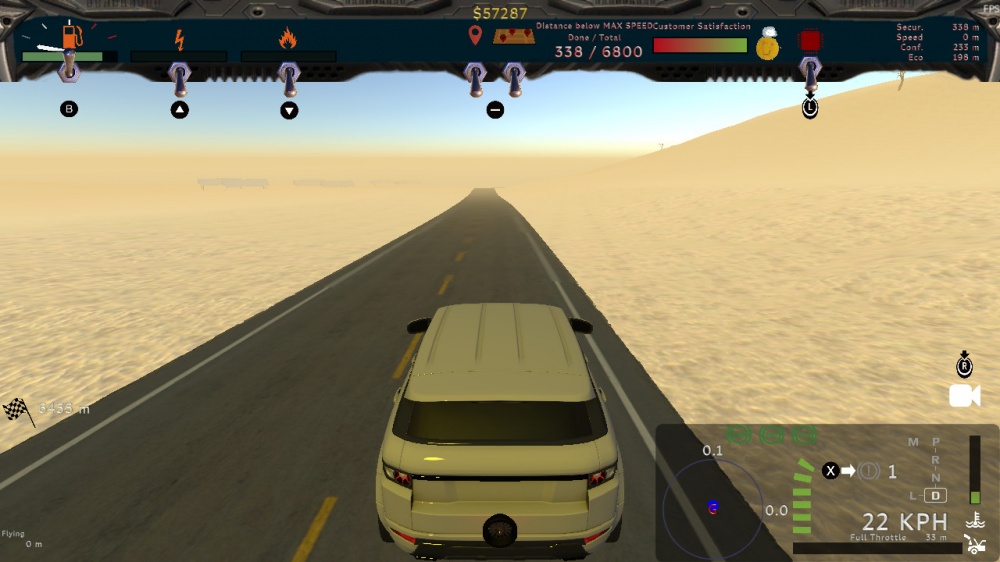 Did someone order a bland, rough-around-the-edges driving game? I don't know if this is taking the place of the weekly BoomHits game or not, but it somehow looks worse than those. Choose from four different driving styles and complete missions. Watch out for traffic and don't go too fast unless you're looking to get into an accident. Sounds fun.
Animal Puzzle World ($8.99)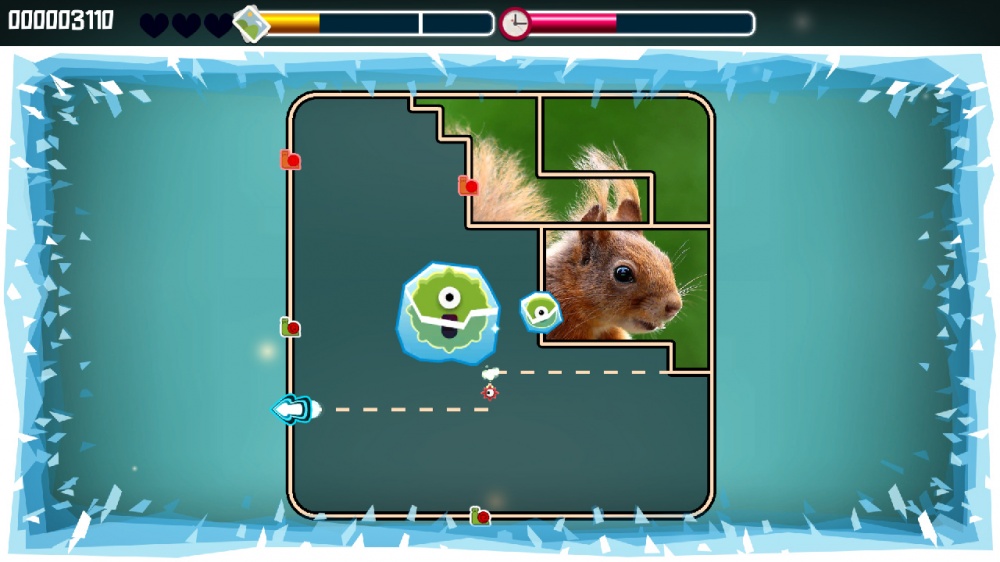 Well, that's just Qix with animal pictures. You can buy the real Qix on Arcade Archives for a buck less than this, but it doesn't have animal pictures. You make the call.
Hair Salon: Cool Stories ($3.99)
Yes, it's another Cooking & Publishing game where you answer a bunch of questions and then have to answer the questions again with the same answers. Some sort of hair salon theme this time. Low-effort garbage.
Red Bird Adventure: Classic Physics Puzzle ($9.99)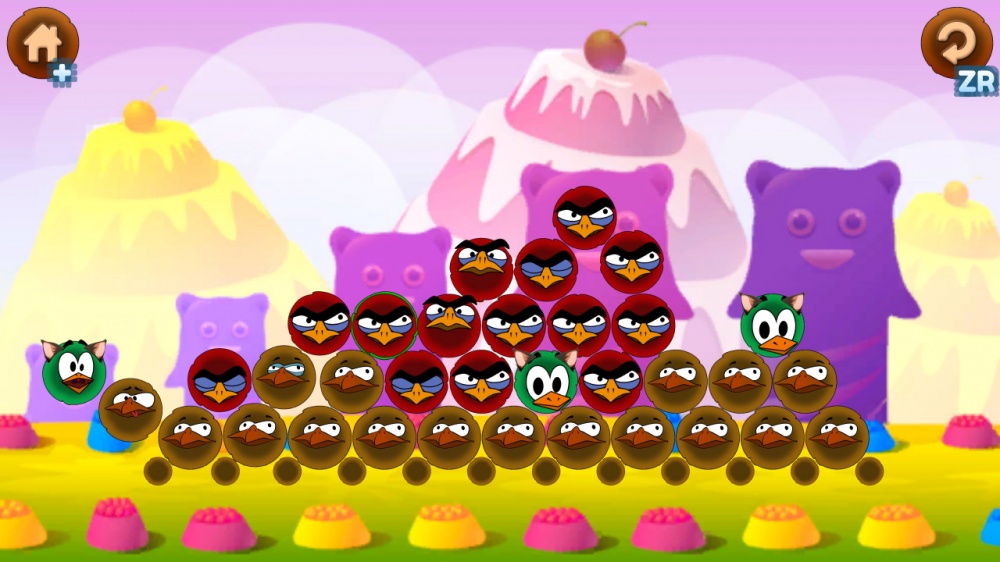 Megame is the latest to try its luck with borderline copyright infringement, it seems. This is pretty nakedly trying to evoke the Angry Birds franchise, but don't let that trick you into thinking it's fun. Save your ten bucks, don't support this garbage.
Falling Elevator – Hyper Casual Demolish Escape Survival Game ($1.99)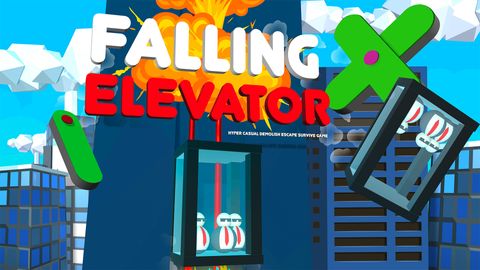 An affordable bit of trash from INSTAMARKETINGANDGAMES, a name we know stands for quality. You're meant to try to save the people in the elevator in each of the fifty stages. Nothing to do with demolishing or escaping and I don't know if I would call it hyper casual either, but whatever. The title is crafted by liars in an effort to deceive, so I don't know why I'm overthinking it.
Sales
(North American eShop, US Prices)
There are a bunch of sales on the eShop right now, but a lot of them are the same old business from the likes of Bandai Namco and Game Mill. I've tried to collect some of the interesting ones here, but it's still a fairly familiar list. Feel free to have a look anyway, and do check the small outbox on your way through.
Select New Games on Sale
Sail Forth ($16.99 from $19.99 until 2/16)
Fracter ($2.22 from $6.99 until 2/16)
Roundguard ($6.36 from $19.99 until 2/16)
#Funtime ($3.27 from $14.99 until 2/16)
Freshly Frosted ($7.09 from $9.99 until 2/16)
Space Otter Charlie ($6.57 from $14.99 until 2/16)
Deleveled ($2.18 from $9.99 until 2/16)
The Ambassador FT ($3.27 from $14.99 until 2/16)
For The Warp ($8.79 from $17.99 until 2/17)
Iris.Fall ($9.99 from $19.99 until 2/19)
Arcadia Fallen ($16.74 from $24.99 until 2/20)
Stellar Interface: Deluxe ($2.39 from $15.98 until 2/21)
Dream ($2.99 from $9.99 until 2/23)
Crumble ($7.49 from $14.99 until 2/24)
Bot Gaiden ($11.99 from $14.99 until 2/24)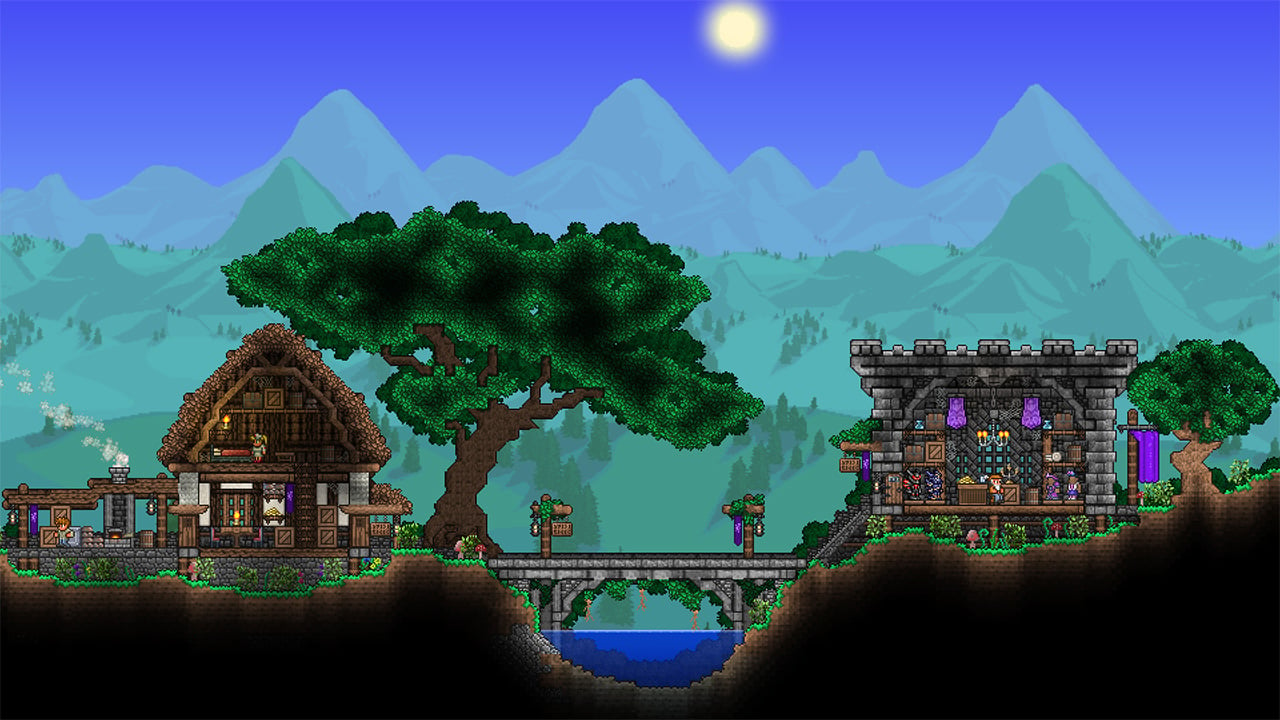 Terraria ($14.99 from $29.99 until 2/27)
Bloodstained: RotN ($15.99 from $39.99 until 2/27)
Indivisible ($7.49 from $29.99 until 2/27)
Horace ($5.99 from $14.99 until 2/27)
Two Point Campus ($27.99 from $39.99 until 2/27)
Super Toy Cars Offroad ($9.99 from $19.99 until 2/28)
Effie ($4.99 from $19.99 until 3/2)
orbit.industries ($9.99 from $19.99 until 3/2)
Crossroads Inn: Fantasy Tavern Sim ($12.99 from $19.99 until 3/2)
Hokko Life ($13.99 from $19.99 until 3/2)
This is the Zodiac Speaking ($2.59 from $12.99 until 3/2)
Big Pharma ($4.49 from $29.99 until 3/2)
Cursed to Golf ($14.99 from $19.99 until 3/2)
Best Month Ever! ($11.99 from $19.99 until 3/2)
Wavetale ($23.99 from $29.99 until 3/2)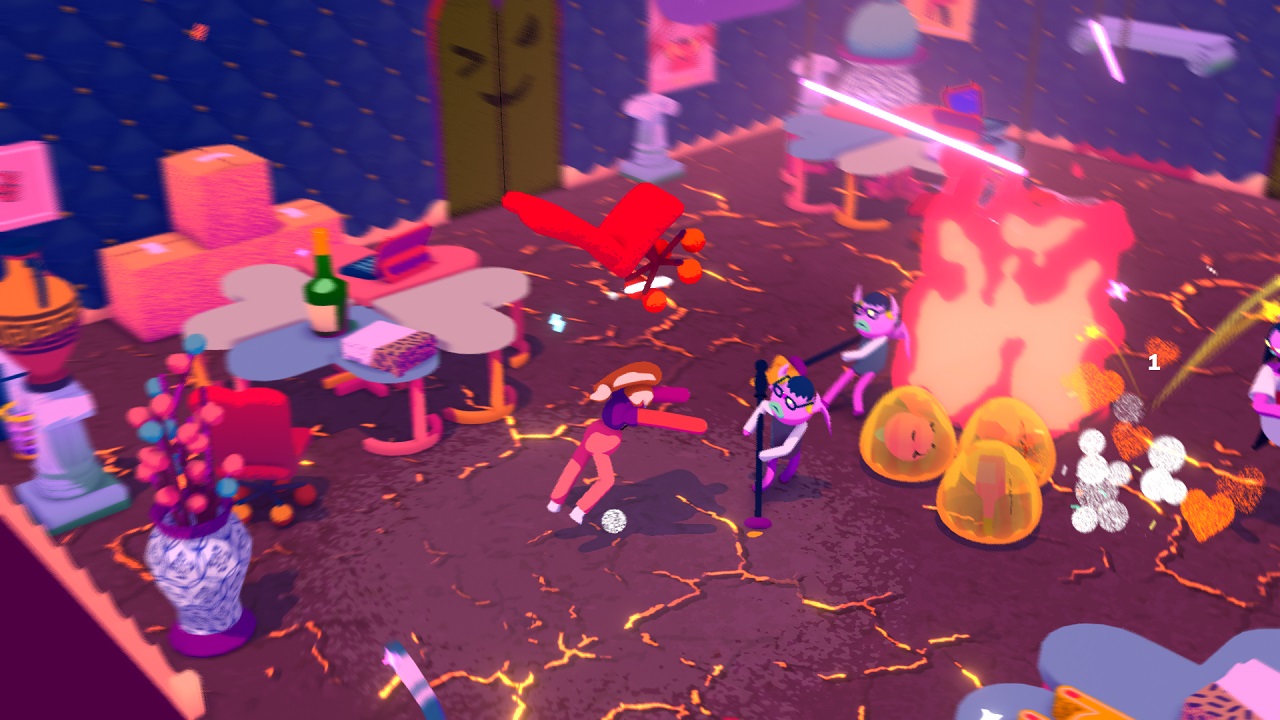 Going Under ($4.99 from $19.99 until 3/2)
Yooka-Laylee & the Impossible Lair ($4.49 from $29.99 until 3/2)
LEGO Bricktales ($23.99 from $29.99 until 3/2)
Blaloon Blalympia 2 ($2.00 from $9.99 until 3/2)
Nickelodeon Kart Racers 3 ($19.99 from $49.99 until 3/2)
Nickelodeon All-Star Brawl ($9.99 from $49.99 until 3/2)
Togges ($15.99 from $19.99 until 3/2)
Little League WS Baseball 2022 ($17.49 from $49.99 until 3/2)
Swordship ($13.99 until $19.99 until 3/2)
Lonely Mountains: Downhill ($10.99 from $19.99 until 3/2)
Kaiju Wars ($15.99 from $19.99 until 3/2)
Source of Madness ($12.99 from $19.99 until 3/2)
Hello Kitty Kruisers w/Sanrio Friends ($5.99 from $29.95 until 3/2)
Super Mombo Quest ($3.99 from $15.99 until 3/2)
Dwarf Journey ($1.99 from $7.99 until 3/2)
Sherlock Holmes C&P/DD Bundle ($19.99 from $49.99 until 3/2)
Sales Ending This Weekend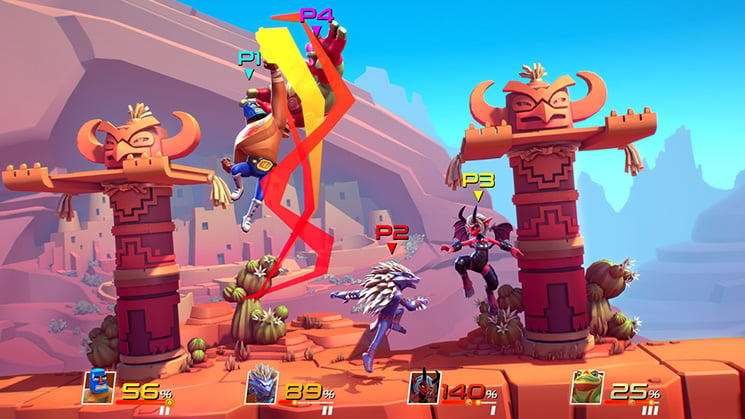 Brawlout ($7.99 from $19.99 until 2/11)
Faraday Protocol ($2.49 from $24.99 until 2/11)
Milky Way Prince: Vampire Star ($7.49 from $14.99 until 2/11)
Crypt of the NecroDancer ($3.99 from $19.99 until 2/12)
Extreme Snowboard ($5.99 from $7.99 until 2/12)
LIT: Bend the Light ($5.60 from $8.00 until 2/12)
That's all for today and this week, friends. It's been an exhausting one for me, but I've pretty much wrapped up what I needed to. Now I play the waiting game, which contrary to popular opinion is not in fact an enjoyable game. I will also play Metroid Prime Remastered, which is in fact a very enjoyable game. All kinds of flavors in life, my dearest readers. I hope you all have a flavorful weekend, and as always, thanks for reading!