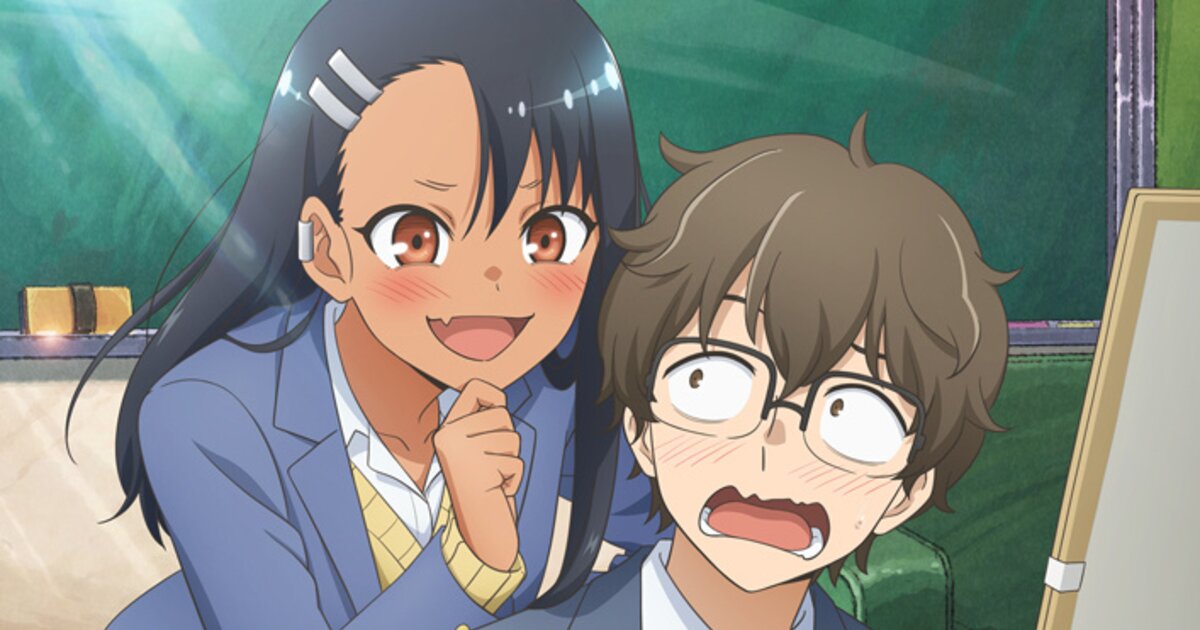 Another year, another huge lineup of anime to watch! As always, it can be overwhelming to know what to look out for or where to start. That's why we've got this handy list of anime, trailers, and plots for you to go through at your own pace!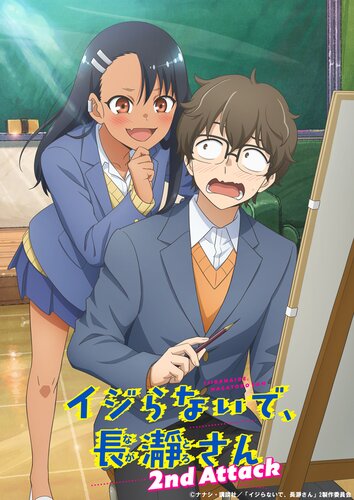 As always, we've put together a selection of sequel anime (new seasons and cours) and of course, new anime. Without further ado, here they are!
Contents
1. Sequel Anime
2. New Anime
– Sequel Anime
☆ Vinland Saga Season 2
Release: Jan 10
Studio: MAPPA
When Thorfinn loses it all, he must find his new purpose for living in a strange new land.
Source: Crunchyroll
☆ Don't Toy with Me, Miss Nagatoro Second Attack (Season 2)
Release: Jan 8
Studio: OLM
"A girl in a lower grade just made me cry!"
One day, Senpai visits the library after school and becomes the target of a super sadistic junior! The name of the girl who teases, torments, and tantalizes Senpai is "Nagatoro!" She's annoying yet adorable. It's painful, but you still want to be by her side. This is a story about an extremely sadistic and temperamental girl and you'll feel something awaken inside of you.
Source: Crunchyroll
☆ Bungo Stray Dogs Season 4
Release: Jan 4
Studio: Bones
Kicked out of his orphanage and on the verge of starving to death, Nakajima Atsushi meets some strange men. One of them, Dazai Osamu, is a suicidal man attempting to drown himself in broad daylight. The other, bespectacled Kunikida Doppo, nervously stands by flipping through a notepad. Both are members of the "Armed Detective Agency" said to solve incidents that even the military and police won't touch. Atsushi ends up accompanying them on a mission to eliminate a man-eating tiger that's been terrorizing the population...
Source: Crunchyroll
☆ The Misfit of Demon King Academy Season 2
Release: Jan 8
Studio: SILVER LINK.
Anos Voldigord was a tyrannical Demon King that eradicated humans, spirits, and even the gods, but became bored of eternal warfare and reincarnated with dreams of a peaceful world. However, what awaited him in reincarnation after 2000 years were descendants who became too weak after being accustomed to peace, and all sorts of magic that deteriorated to the extreme.
Anos enters Demon King Academy that gathers and educates those who are viewed as the reincarnation of the Demon King, but the academy could not see through his true powers and ends up branding him as a misfit.
Source: Crunchyroll
☆ Tokyo Revengers Season 2
Release: Jan 8
Studio: LIDENFILMS
Takemichi Hanagaki is a freelancer that's reached the absolute pits of despair in his life. He finds out that the only girlfriend he ever had, in middle school, Hinata Tachibana, had been killed by the ruthless Tokyo Manji Gang. The day after hearing about her death, he's standing on the station platform and ends up being pushed over onto the tracks by a herd of people. He closes his eyes thinking he's about to die, but when he opens his eyes back up, he somehow had gone back in time 12 years. Now that he's back living the best days of his life, Takemichi decides to get revenge on his life.
Source: Crunchyroll
☆ BOFURI: I Don't Want to Get Hurt, so I'll Max Out My Defense. Season 2
Release: Jan 11
Studio: SILVER LINK.
The best offense is a great defense, and for VRMMO gamer Kaede Honjo, her defense is the best. Under her alias Maple, she and her guild journey through NewWorld Online gaining friends and foes through new battle-filled quests. All those skill points, new defensive techniques, and no pain—Maple can't be stopped!
Source: Crunchyroll
☆ In/Spectre Season 2
Release: Jan 9
Studio: Brain's Base
Iwanaga Kotoko became the god of wisdom to the supernatural beings and spends her days solving problems for them. However, the boy who she fell head over heels for, Sakuragawa Kuro, is someone that is feared by all supernatural creatures. The two of them face various mysterious incidents involving the supernatural in this love x romance x mystery series. Where will these fantastical incidents lead them and what will happen with Kotoko's crush?
Source: Crunchyroll
☆ Is It Wrong to Try to Pick Up Girls in a Dungeon? Season 4 - Part 2
Release: Jan 5
Studio: J.C.Staff
Based off of a light novel of the same name written by Fujino Omori and illustrated by Suzuhito Yasuda, Is It Wrong to Try and Pick Up Girls in a Dungeon? is set in the world of Orario, where adventurers band together and look for treasures in an underground labyrinth known as Dungeon. However, for Bell Cranel, fame and riches are secondary to what he wants to find the most: girls. He soon finds out though, that anything can happen in Dungeon, and winds up being the damsel in distress instead!
Source: Crunchyroll
☆ By the Grace of the Gods Season 2
Release: Jan 8
Studio: Maho Film
A 39-year-old salaryman named Ryoma Takebayashi passes away in his apartment after a lonely, uneventful life. However, in recognition of his kindness, three gods decide to send him to another world as a child so he can lead a cheerful new life surrounded by nice people.
☆ The Fruit of Evolution: Before I Knew It, My Life Had It Made Season 2
Release: Jan 14
Studio: Hotline
High school student Hiiragi Seiichi is bullied by his classmates for being a "loser." One day, his entire school is suddenly transported to a video game-like world of swords and sorcery. When he accidentally eats "the Fruit of Evolution," his life as a successful "winner" begins.
Source: Crunchyroll
☆ Tsurune - The Linking Shot - (Season 2)
Release: Jan 5
Studio: Kyoto Animation
Protagonist Minato Narumiya has reignited his passion for kyudo, the Japanese martial art of archery. Along with his friends in the school kyudo club, he returns for an all-new second season and feature-length film of Kyoto Animation's beloved Tsurune. Based on the three volume sports light novel series Tsurune -Kazemai High School Archery Club- written by Kotoko Ayano and illustrated by Chinatsu Morimoto. The first novel won a Special Judge Award in the Kyoto Animation Award competition in 2016 and was published by Kyoto Animation later that same year in December.
Source: HIDIVE
☆ The Vampire Dies in No Time Season 2
Release: Jan 9
Studio: Madhouse
Vampire hunter Ronaldo finds an unlikely ally in Draluc, the world's weakest vampire who turns to dust at the slightest attack.
Source: Crunchyroll
☆ Sorcerous Stabber Orphen -Chaos in Urbanrama- Season 3
Release: Jan 8
Studio: Studio Deen
From Studio DEEN (Fate/stay night) comes a remake celebrating the 25th anniversary of the series! Orphen is a powerful sorcerer who is notoriously lazy. Everything changes when he finds a way to save his sis, who was turned into a dragon during their days at magic academy. Betrayed by friends who refused to help, Orphen will stop at nothing to track her down, even if he has to go it alone.
Source: Crunchyroll
– New Anime
☆ NieR:Automata Ver1.1a
Release: Jan 8
Studio: A-1 Pictures
The very first anime adaptation of hit video game NieR: Automata.
☆ Tomo-chan Is a Girl!
Release: Jan 5
Studio: Lay-duce
A youthful romantic comedy between a boyish girl and her dense childhood friend. Loved by fans all over the world, this series is now being made into an anime! Ever since the manga for "Tomo-chan Is A Girl!" started on Twitter in 2015, this awkward yet straightforward romance between the boyish protagonist and her childhood friend became loved by readers. The series concluded in 2019. It won 1st place for the Web Manga category in the 2nd Annual NEXT MANGA AWARDS.
Tomboy Tomo couldn't have picked a more awkward high school crush 'cause it's on her childhood friend, Junichiro, but he only sees her as one of the guys. Despite her pretty looks and signals, nothing gets through to this meathead! Will Junichiro ever realize Tomo's into him and see her for the cutesy girl she actually is?!
Source: Crunchyroll
☆ The Angel Next Door Spoils Me Rotten
Release: Jan 7
Studio: Project No.9
Mahiru is a beautiful girl whose classmates all call her an "angel." Not only is she a star athlete with perfect grades—she's also drop-dead gorgeous. Amane' an average guy and self-admitted slob' has never thought much of the divine beauty' despite attending the same school. Everything changes' however' when he happens to see Mahiru sitting alone in a park during a rainstorm. Thus begins the strange relationship between this incredibly unlikely pair!
Source: Yen Press
☆ Spy Classroom
Release: Jan 5
Studio: feel.
Conflict-ravaged nations now deploy covert operatives instead of missiles. Lily is recruited into spy-training… but her practical skills are absolutely abysmal. Desperate to pass, she leaps at the chance to join the mysterious "Tomoshibi" team. Too bad the team is filled with even more hopeless spies. Together they must conquer the Impassible Mission and best their genius instructor, but the true purpose behind their classroom is more harrowing than they can imagine… Based on the spy thriller light novel series written by Takemachi and illustrated by Tomari.
Source: HIDIVE
☆ Kubo Won't Let Me Be Invisible
Release: Jan 10
Studio: Pine Jam
Junta is a high school boy who is so quiet and shy that he never stands out - that is, until he's noticed by his classmate Nagisa.
☆ The Ice Guy and His Cool Female Colleague
Release: Jan 4
Studio: LiberZero-G
Himuro-kun is a living descendant of the Snow Woman from Japanese folklore. But anytime he's around his eccentric yet kind colleague, Fuyutsuki-san, he totally freezes up! Despite the snowstorm of love that rages on in his heart, and her complete cluelessness, will he take a step forward or stay frozen in place?
Source: Comikey
☆ Trigun Stampede
Release: Jan 7
Studio: Orange
A new anime adapted from Yasuhiro Nightow's Trigun manga series. Set in the 32nd century, it follows a gunman known as Vash the Stampede. Although he is constantly pursued by destructive bounty hunters, he is unable to remember the incident that led to his $60 billion bounty.
☆ My Life as Inukai-san's Dog.
Release: Jan 7
Studio: Quad
They say every dog has his day. That's especially true for our protagonist, who was just turned into a dog and now lives every day under the care of his crush, Inukai-san! She happily dotes on her new companion, and while he wants to return to human form someday, there's something wonderful about being cared for by the person he loves. Enjoy life through the eyes of a dog in My Life as Inukai-san's Dog! Based on the shonen ecchi rom-com manga series by Itsutsuse and originally serialized in Kodansha's Magazine Pocket.
Source: HIDIVE
☆ Reborn to Master the Blade: From Hero-King to Extraordinary Squire
Release: Jan 10
Studio: Studio Comet
From his deathbed, Hero-King Inglis, the divine knight and master of all he surveys, gazes down on the empire he built with his mighty hand. Having devoted his life to statecraft and his subjects' well-being, his one unfulfilled wish is to live again, for himself this time: a warrior's life he'd devoted himself to before his rise to power. His patron goddess, Alistia, hears his plea and smiles upon him, flinging his soul into the far future. Goddesses work in mysterious ways—not only is Inglis now the daughter of a minor noble family, but at her first coming-of-age ceremony at 6, she's found ineligible to begin her knighthood! However, for a lady of Inglis's ambition, this is less a setback and more the challenge she was (re)born to overcome. "It's not the blood that runs through your veins that makes a knight; it's the blood you shed on the battlefield!" The curtain rises on the legend of an extraordinary lady squire reborn to master the blade!
Source: J-Novel Club
☆ Onimai: I'm Now Your Sister!
Release: Jan 5
Studio: Studio Bind
Mahiro Oyama was just a normal erotic-game loving dude...until he woke up one morning as a woman! Turns out his mad-scientist little sister, Mihari, tried out one of her new experiments on him...with a disastrous outcome, as far as Mahiro's concerned! But Mihari is as determined to study him as he is determined to go back to his shut-in, game-playing life, and one thing's for sure...life is going to get a whole lot weirder from here on out!
Source: Kodansha USA
☆ Endo and Kobayashi Live! The Latest on Tsundere Villainess Lieselotte
Release: Jan 7
Studio: Tezuka Productions
Endo and Kobayashi just decided to play A Magical Romance, an otome game featuring a devious villainess named Lieselotte. Kobayashi thinks Lieselotte is a traditionally dastardly villain but Endo insists Lieselotte is just misunderstood. The pair bicker and argue about Lieselotte's character and motivations. But little do they know that Lieselotte's in-game fiancé can hear their every word, and their colorful chatter will lead him down a completely different path than his character is supposed to tread! Based upon a fantasy light novel series written by Suzu Enoshima and illustrated by Eihi.
Source: HIDIVE
☆ Ningen Fushin: Adventurers Who Don't Believe in Humanity Will Save the World
Release: Jan 3
Studio: Geek Toys
The city of Terene in the Holy Kingdom of Dinez is a melting pot of races and professions: adventurers looking to get rich quick, quick-witted merchants, singing and dancing bards, nobles, holy men, beastfolk, and more. The town itself is so labyrinthine that it has been nicknamed the Labyrinth Town. Nick, a heartbroken Light Warrior who has been kicked out of the Martial Arts adventuring party and deceived by his lover, is a resident of this city. Fed up with everything, he visits a bar only to find bad food, adventurers living it up, and uninteresting tablemates. As he drowns his sorrows in lukewarm beer, all of his irritation and discontent burst forth in one declaration: "Humans can't be trusted!' He thought he was only voicing his own frustration, but in reality, the statement came from four voices... Thus begins the adventure of four people who each carry their own scars!
Source: Crunchyroll
☆ Handyman Saitou in Another World
Release: Jan 8
Studio: C2C
Handyman Saito has never been anyone special. All his life, he's had average grades, ordinary athletic skill, a commonplace job... But his unremarkable path takes a turn when he wakes up in another world. Here, warriors, wizards, and elves accompany him on quests delving deep into dungeons, and Saito realizes for the first time what it's like to be needed. After all, who other than the handyman could be trusted to open locked treasure chests or to repair his allies' equipment? Beginning with a simple "thank you," this is the story of an ordinary person's fulfilling life.
Source: Crunchyroll
☆ The Reincarnation of the Strongest Exorcist in Another World
Release: Jan 7
Studio: Studio Blanc
You can't be happy if you're just strong, even if you're the strongest exorcist in the world. Exorcist Haruyoshi Kuga, called an unrivaled genius, is betrayed by the Imperial Court and about to die. Resolving to be happy in his next life, he uses a secret reincarnation technique he created and reincarnates in another world. And so he receives a new name, Seika, and a new life.
"What I lacked in my previous life was cunning. In this life, I'll be more calculating and find happiness." With the strongest exorcist techniques and strong demons working with him, what lies ahead for him? The peaceful life he wants, or.... This is the start of a story no one's ever seen before: the story of the strongest exorcist in a fantasy world.
Source: Crunchyroll
☆ The Iceblade Sorcerer Shall Rule the World
Release: Jan 6
Studio: Cloud Hearts
The Iceblade Sorcerer is hailed as the most powerful sorcerer in the world. The one who inherited this title, Ray White, struggles to deal with his own immense power. After fighting in the Far East War, his last accomplishment, he vanished from the battlefield along with a deeply scarred psyche. Three years have passed since then, and Ray has enrolled at the Arnold Academy of Magic, a school attended by elite sorcerers from around the world.
Ray is the first "Ordinary" to attend this academy since it was founded, so he's greeted by looks of scorn and contempt from its noble-born students. And now, he and the priceless friends he has found there are about to become entangled in multiple schemes. So begins the story of the most powerful sorcerer's school life filled with both friendship and hardship.
Source: Crunchyroll
☆ Buddy Daddies
Release: Jan 7
Studio: P.A. Works
Targets they go after never get away but somehow this hitman team finds themselves looking after a five-year-old girl. And so begins the family life of a hot-blooded and cool-headed team of hired killers and a naive and innocent little girl. Will they be able to balance career and parenthood? And will this temporary family find happiness?
Source: Crunchyroll
☆ Ayakashi Triangle
Release: Jan 10
Studio: Connect
Japan may be brimming with mysterious monsters called ayakashi, but they have a special exorcist ninja force to counter the threat! Young exorcist ninja Matsuri spends his days fighting ayakashi to protect his childhood friend Suzu. But when an ayakashi cat named Shirogane shows up, things get turned upside down! Legendary mangaka Kentaro Yabuki returns to Shonen Jump with this new fantasy series full of ayakashi and romance!
Source: MANGA Plus
☆ Chillin' in My 30s after Getting Fired from the Demon King's Army
Release: Jan 7
Studio: Encourage Films
Dariel, a dark soldier in the demon king's army who cannot use magic, has risen to the position of assistant to the Four Generals with his talent and energy, and has been wielding his skill. However, as soon as the Four Generals are replaced, Dariel is fired from the army. Dariel is devastated, but when he arrives in a human village, he finds that his adventuring skills, which are supposed to be useless to demons, have blossomed! "I was... human?" Dariel decides to spend his second life in this village, and the requests start pouring in! Trouble! False charge! Duel! With his natural skills and the adjusting power that he developed in his old place, the former dark soldier solves them all!
Source: Crunchyroll
☆ Campfire Cooking in Another World with My Absurd Skill
Release: Jan 11
Studio: MAPPA
Mukoda Tsuyoshi, an ordinary salaryman, is suddenly transported to another world one day. The unique skill he gains upon arrival in this world is the seemingly useless "Online Grocery." Mukoda is discouraged at first, but the modern foods he's able to bring to his new world using this skill prove to have some unbelievable effects!
Source: Crunchyroll
☆ Kaina of the Great Snow Sea
Release: Jan 12
Studio: Polygon Pictures
In another world where a sea of snow is growing and growing, an encounter between a young man named Kaina and Liliha, the queen of the sea, spark the beginning of a story that will change their world.
☆ Saving 80,000 Gold in Another World for My Retirement
Release: Jan 8
Studio: Felix Film
Mitsuha is an 18-year-old girl who's often mistaken for a middle schooler due to her childlike face and small stature. The story begins when she loses her parents and her older brother at the same time in an accident and ends up all alone in the world.
She fails her university entrance exams due to the shock of losing her family. There are people who are after her parents' insurance money. She doesn't know whether she should go to college or start working. There are also lots of expenses to worry about, including living expenses and the cost of maintaining the house.
One day, as she worries about how she'll survive, she's given the "World Jumping" ability by a mysterious being that allows her to go back and forth between "this world" and an "isekai"! Now that she has this ability, she comes up with a plan for the future in which she saves 1 billion yen in each world for a total of 2 billion yen (80,000 gold coins)!
Source: Crunchyroll
☆ Revenger
Release: Jan 5
Studio: Ajia-Do
As master assassin Usui Yuen looks into a series of assassinations made on the grand samurai clan, the Satsuma, he encounters Kurima Raizo, member and survivor of one of the attacks. Together, they discover the true nature of these murders is bigger than over stolen resources. As they get closer to the truth, will they come out alive to exact revenge?
Source: Crunchyroll
☆ Malevolent Spirits: Mononogatari
Release: Jan 10
Studio: Bandai Namco Pictures
Filled with rage against spirits known as tsukumogami, Kunato Hyoma is sent to live with Nagatsuki Botan to help him see a different side. Though both are part of a clan that return the spirits back to their world with divine powers, their experiences with the otherworldly vessels are vastly different. Kunato, robbed of a loved one, and Nagatsuki, saved by them. Can she get through to him?
Source: Crunchyroll
☆ Sugar Apple Fairy Tale
Release: Jan 6
Studio: J.C.Staff
In a world where fairies are bought and sold to the highest bidder, humans aren't exactly on friendly terms with the fae folk. But friendship is exactly what Anne Halford seeks with Challe, her new fairy bodyguard, though he's not so keen on the idea. As his new master, Anne tasks him with escorting her through a particularly dangerous area, but with a reluctant bodyguard eager to escape a life of servitude, she'll have to deal with a lot more than she bargained for...
Source: Crunchyroll
☆ The Fire Hunter
Release: Jan 14
Studio: Signal.MD
Outside the magical barriers lies a world overrun by fiery beasts known as Flame Demons, and the only ones who can protect humanity are the Fire Hunters. In the dark woods where the beasts roam is where Toko, a young villager, is rescued from attack by one of these skilled trackers, Koshi. But their meeting was no accident, and a new destiny begins.
Source: Crunchyroll
☆ Giant Beasts of Ars
Release: Jan 7
Studio: Asahi Production
The great beasts created the land, but humans stole it. Angered, the beasts began eating humans, who in turn called upon the gods to fight the beasts. In the age of the sword, heroes and mythology, giant beasts are hunted by humans for profit. Jiro, who makes his living hunting beasts, encounters Kuumi, who is being chased by someone, and in that moment decides to save her. As rumors spread regarding humanity and a mysterious experiment, together they seek to discover the world's secrets.
Source: HIDIVE
☆ The Legend of Heroes: Trails of Cold Steel - Northern War
Release: Jan 6
Studio: Tatsunoko Production
Septian Calendar Year 1205.
Lavi was born in North Ambria, the poorest region in the northwestern Zemuria. She enlists in the Northern Jaegers, the largest in the continent, to protect her hometown and distinguish herself from her grandfather Vlad, who was once a hero but betrayed North Ambria.
Her devotion to her missions often earned her violations of regulations, and one day, she is ordered to assemble a platoon with Martin, Iseria, and Talion for an impossible spy mission to Erebonia to gather information on the "Imperial Hero" a mysterious threat to North Ambria.
Source: Crunchyroll
☆ The Tale of Outcasts
Release: Jan 8
Studio: Ashi Productions
The demon by her side is her salvation.
The girl by his side is his pastime.
Their encounter in the late nineteenth-century British Empire begins the tale of a search for someplace to belong.
To their fellow outcasts, this demon and girl whisper their tale in the dark of night.
Source: Crunchyroll
☆ "Ippon" again!
Release: Jan 9
Studio: Bakken Record
After one last tournament and an embarrassing loss in the final round, Michi decides to call it quits on the sport of judo. Between high school social activities and entrance exams, she'll have no time to compete in the martial art she loves most, but putting aside old hobbies is a normal part of growing up. Still, the love of judo lingers—and it comes back full force when she meets her new classmate Towa, the girl who bested Michi in her final match! Towa wants to form a judo club at their school, but she'll need new members to get it up and running. United by their love of judo, they'll throw in their passions into the ring together and score ippon again!
Source: HIDIVE
And that's it for this winter's selection! How many titles have you added to your watchlist?
This is a Tokyo Otaku Mode original article.