In early 2022, I interviewed Playdigious on bringing Streets of Rage 4 to mobile, working with Dead Cells over the years, and more. Since then, the developer has done a lot on mobile including bringing Dead Cells to Apple Arcade, announcing a premium port of Little Nightmares, and more recently TMNT: Shredder's Revenge for mobile through Netflix Games. After how good Dead Cells (our GOTY when it released) and Streets of Rage 4 were, I was very excited to check out one of my favorite games of 2022, TMNT: Shredder's Revenge (Free). I had a chance to talk to Xavier Liard (Founder), Valentin Pezet (Producer), and Axel Dauvergne (Marketing Director) about the new release, working with Netflix, premium games, subscriptions, and more.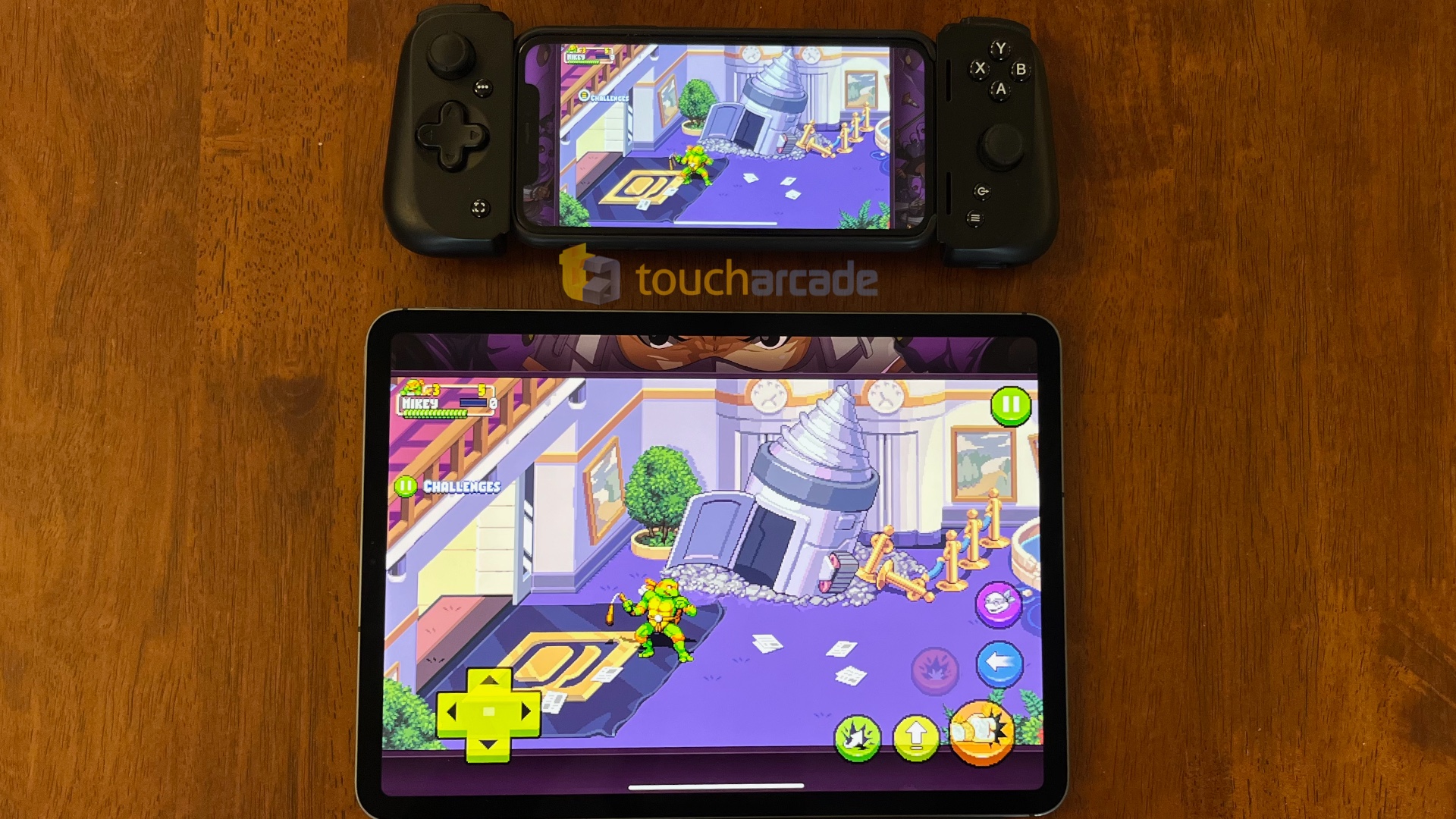 TouchArcade: Streets of Rage 4 and Dead Cells seem to have been very successful on mobile so what led to you partnering with Netflix for TMNT Shredder's Revenge?
Xavier Liard: To be honest we have been quite excited when we learned that Netflix was adding games to its services. We heard about so many "Netflix for games" services but in this case it was the official one. Netflix has over 200 millions subscribers and teaming up with them for TMNT Shredder's Revenge was a new way to reach a wider audience. We took some time to debate on this with all parties involved since we knew some players would have preferred to have the game as a paid to play. However, ultimately we would diversify the distribution and reach many more players and as a company we need to embrace the future and try new opportunities.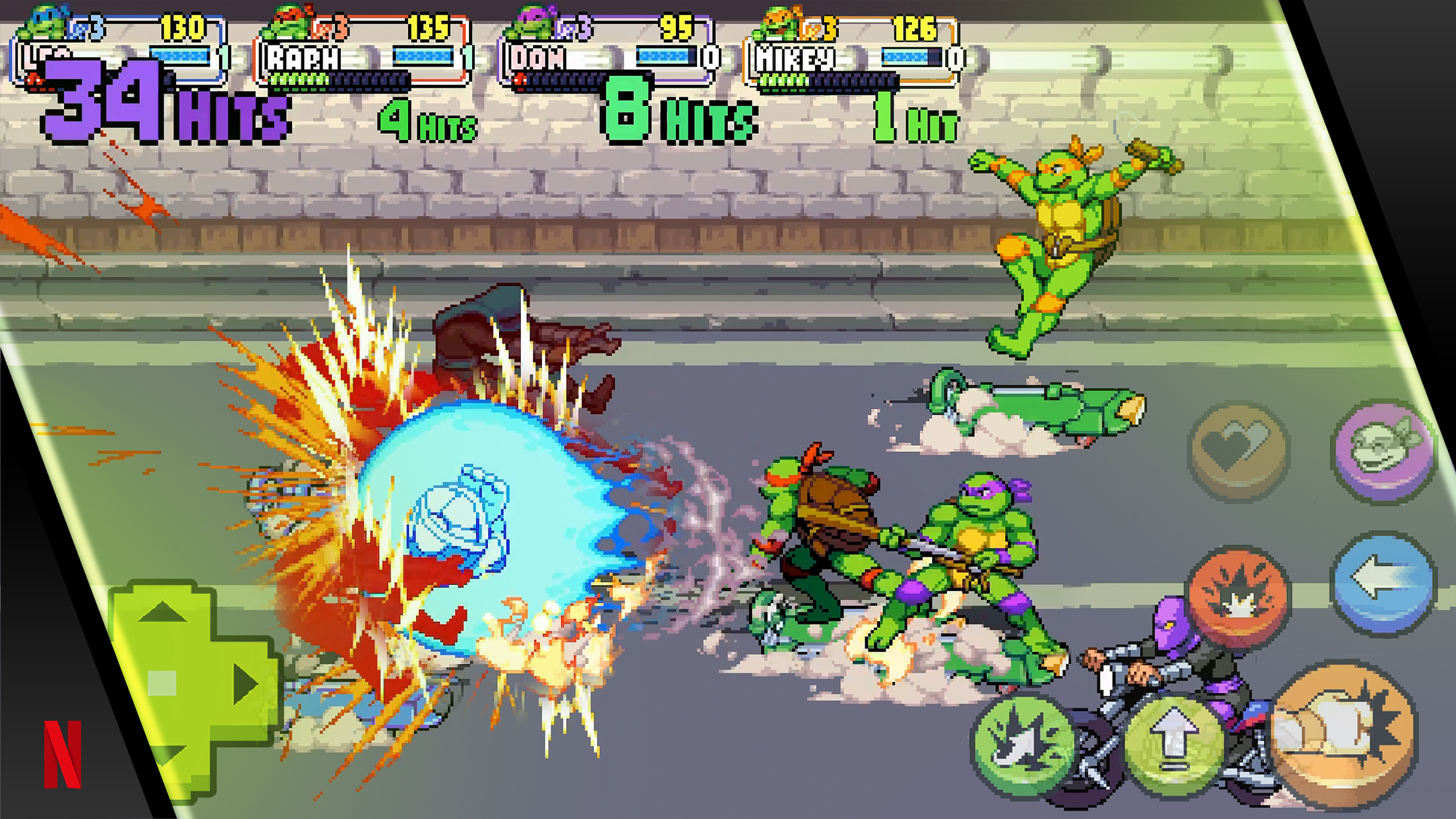 TA: You've brought quite a few console and PC games to mobile including some from Dotemu. How was it working on TMNT Shredder's Revenge for iOS and Android?
Valentin Pezet: It's always a pleasure to work with Dotemu and bring amazing games on mobile, especially when it is a very strong IP like TMNT. Our mindset remained the same for this game: Deliver an experience as faithfully as possible on mobile compared to the PC/Console version and we are very happy with the result.
As you said it was not our first rodeo with Dotemu, and we also already worked with Netflix for Spiritfarer. The main difference for this project was the addition of Nickelodeon's team to the equation. Their expertise allowed us to propose a mobile version worthy of the TMNT name.
TA: Were there any additional challenges involved in TMNT Shredder's Revenge specifically during the porting process?
VP: The main challenge was certainly the multiplayer. However, the team did an incredible job and players will be able to play TMNT: Shredder's Revenge with their friends on mobile.
We also had to adapt our process because when we started on TMNT Shredder's Revenge for mobile, the PC and console version was still in development. Normally, we adapt games that have been released before for mobile. This added more back and forth and frustration because sometimes days of work could become obsolete because the game changed. Dotemu always kept us in the loop to minimize unnecessary work.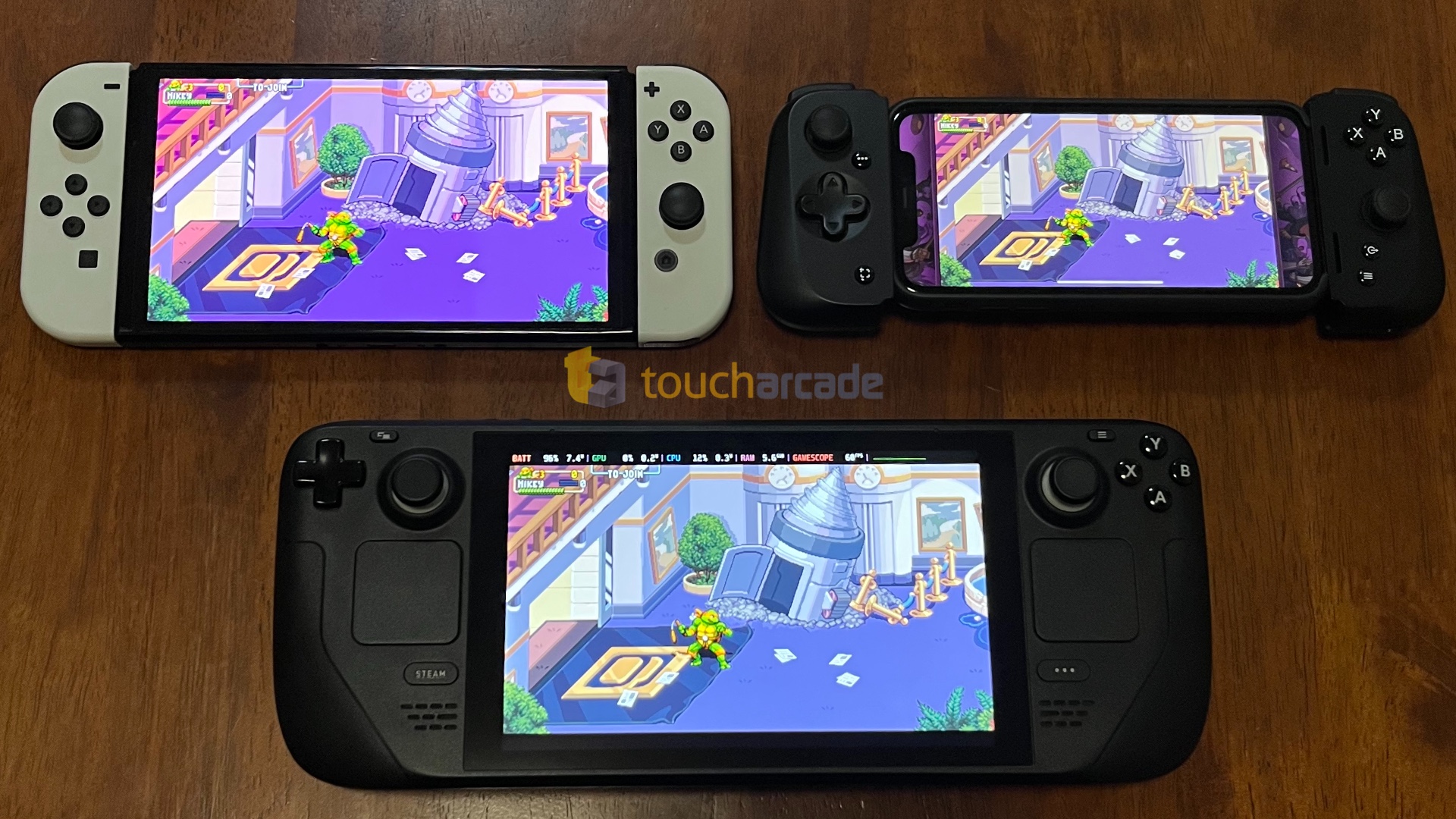 TA: Barring new touch controls, what other features can mobile players expect in TMNT Shredder's Revenge on Netflix?
VP: Some of the UI was revamped to fit on mobile screens. With touch controls, crossplay and this, all we did is bring to mobile an already fantastic experience on PC and console. We also implemented the controller support if you are not comfortable with touch controls.
TA: Does TMNT Shredder's Revenge have cross platform play?
VP:It has "mobile cross-play", meaning that iOS and Android players will be able to play together.
TA: How involved was Netflix with the porting process and TMNT Shredder's Revenge on mobile in general?
XL: It was great to work with them. We were on the same page regarding the whole process. The company has a very human approach and allows us to reach a massive audience while maintaining creative freedom.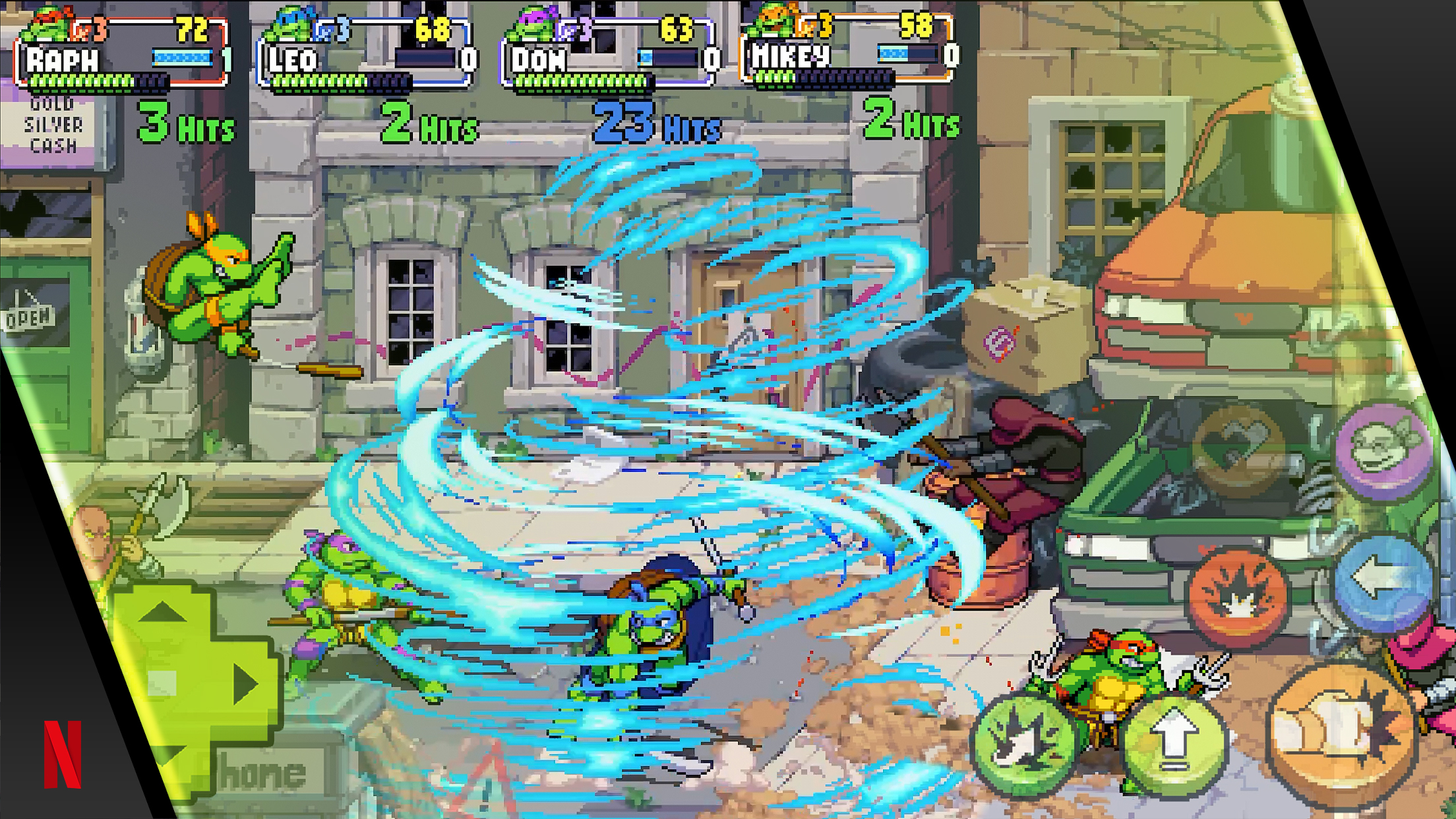 TA: I love TMNT Shredder's Revenge and own it on every platform. I was very pleased to see it announced for mobile, but surprised to see it as a part of Netflix Games. Playdigious recently released Dead Cells+ on Apple Arcade. How has the response been for you, a premium game developer on mobile, bringing games out on subscription services?
Axel Dauvergne: Our business is and will remain premium mobile games, whether they are in a pay to play format or available in a subscription service. And we've seen players really excited to see these awesome games come to their platform, whether for Spiritfarer and TMNT on Netflix or for Dead Cells on Apple Arcade. Playdigious' goal is to bring indie games to a whole new audience on mobile and these subscription offers are a good way to do so, on top of our pay to play activities.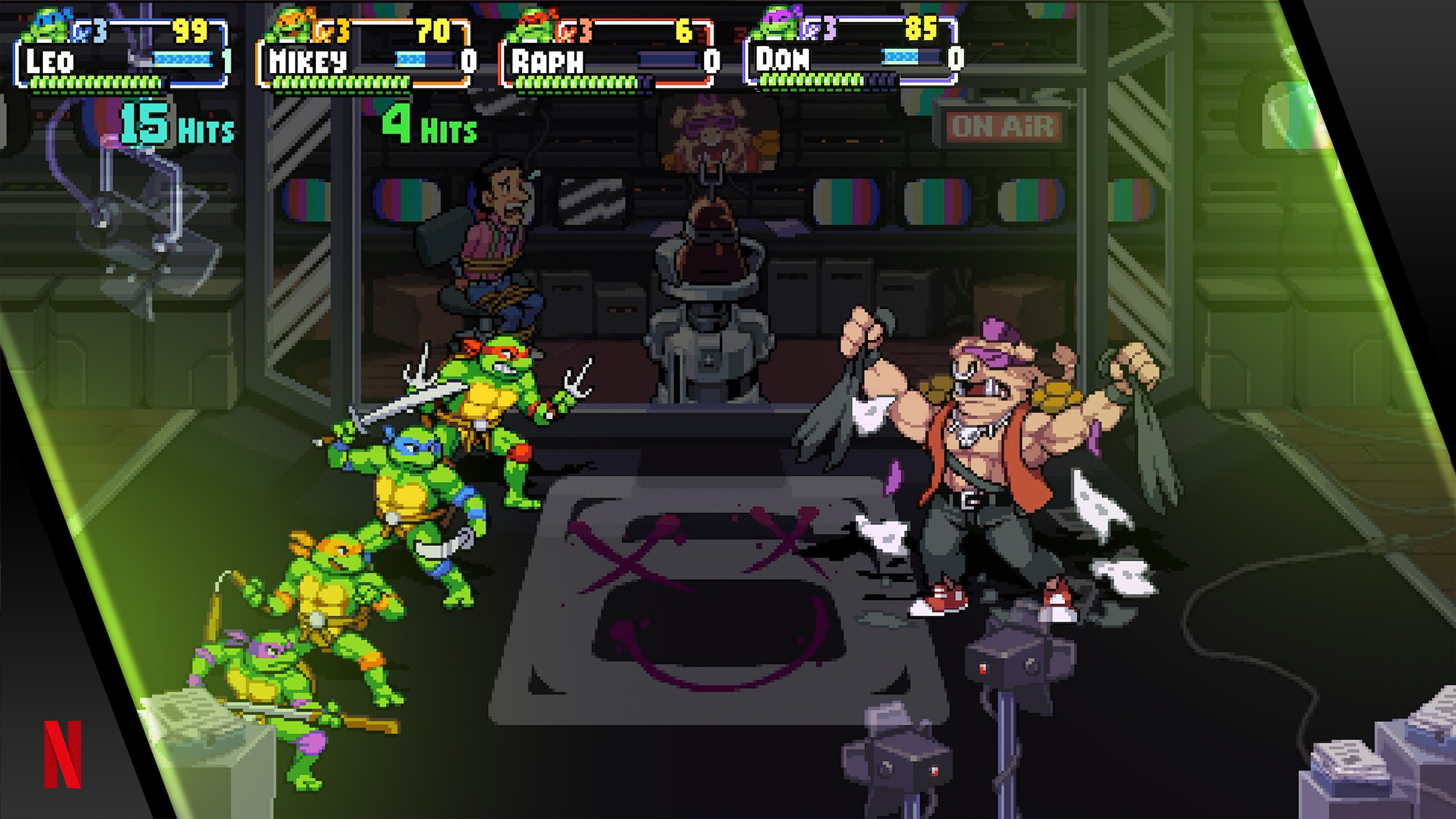 TA: I previously interviewed Subset Games on Into the Breach which is one of my most-wanted iOS ports, and it launched through Netflix. Can we expect more premium conversions from Playdigious in subscription services?
XL: The goal is to have as many games as possible that are available as both Premium and subscription. When it comes to "subscription only" deals it would be on a case per case basis depending on a lot of factors but we will keep doing paid to play games, the traditional way for sure.
Thanks to Xavier Liard (Founder), Valentin Pezet (Producer), and Axel Dauvergne (Marketing Director) and everyone else at Playdigious for their time here leading up to this week's launch of TMNT: Shredder's Revenge on mobile through Netflix Games.