Hello gentle readers, and welcome to the SwitchArcade Round-Up for December 8th, 2022. Today is Thursday, and that usually means an absolute deluge of new releases on the eShop. But the year is winding down, so we've only got ten or so to look at this time. The amazing indie RPG Chained Echoes, cheeky slash-em-up Samurai Maiden, and the positively nostalgic JellyCar Worlds are the most notable of the bunch, but there are some other interesting ones here. We've also got the usual lists of new and outgoing sales to check out. Let's get to it!
New Releases
Chained Echoes ($24.99)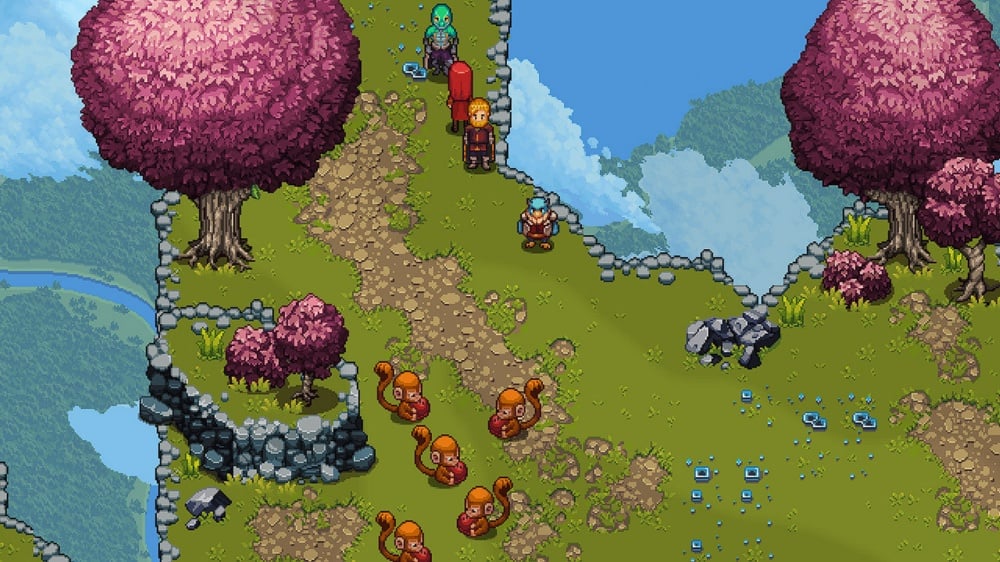 I'm always a bit nervous about how these ambitious, multi-year passion projects from solo developers are going to turn out. Well, I'm only a few hours into Chained Echoes at this point and I can safely say that so far this is even better than my best expectations. A very high-quality JRPG-style game, and I've got nice things to say about every aspect of it thus far. Look for my review as soon as I am able to finish it up.
Samurai Maiden ($59.99)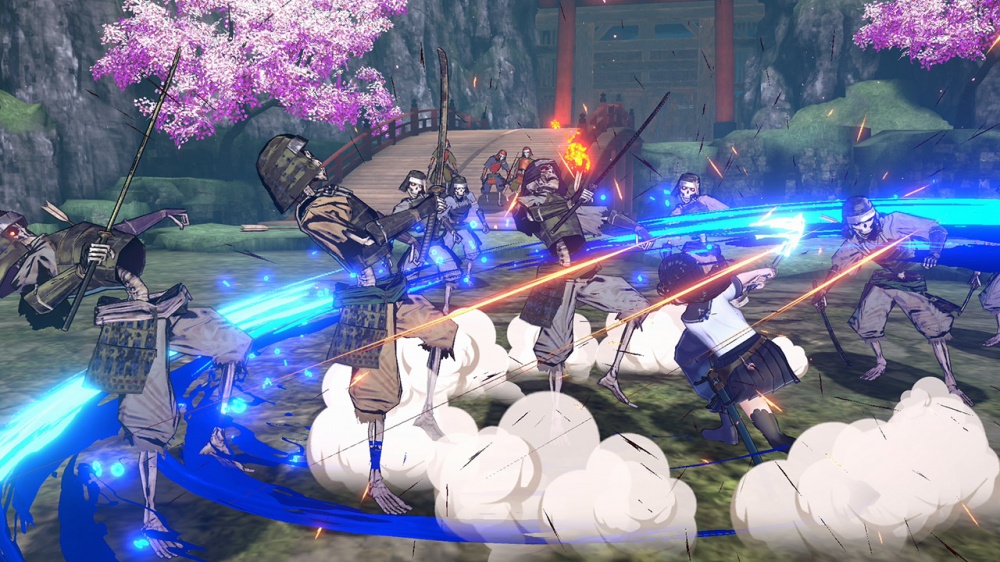 A silly hack-and-slash action game starring a heroine from the modern age who is sent back to the Sengoku era and lends her sword skills to the effort of taking down the Demon Lord. She is joined by a few allies, giving her some handy ninja back-up in her battles. If things get too tough, she can smooch one of the ninjas for a bit of extra power. I'll be doing a review of this one, for some reason.
Arcade Archives Pac-Mania ($7.99)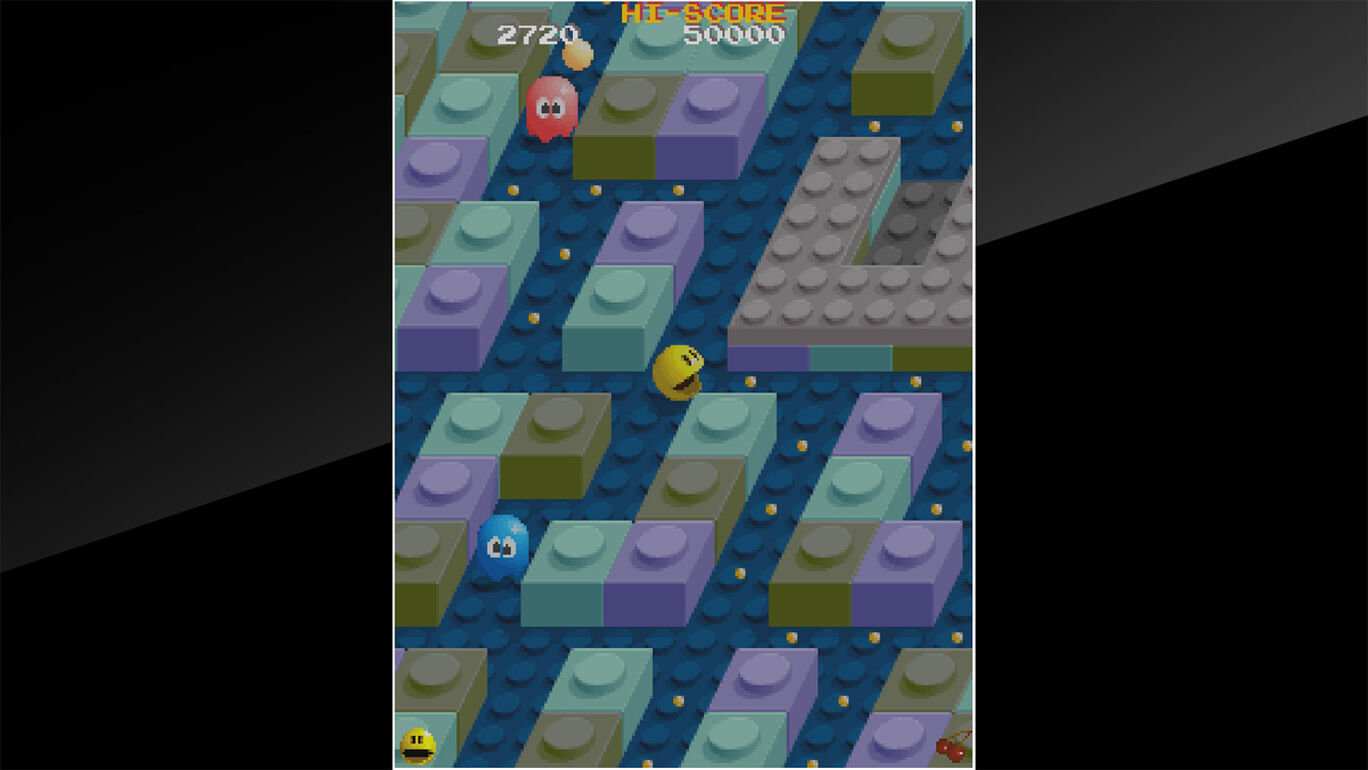 The latest addition to Arcade Archives is a relatively famous one, but not one I find overly exciting. Pac-Mania was one of Namco's numerous attempts to make a follow-up to Pac-Man, this time tilting the view and giving Pac-Man a jump to make the game feel more three-dimensional. You can jump over the ghosts now, but be careful as some of them can also jump. I've never been a big fan of this one, but if you are then you will be happy to know that Hamster has done its usual find job with it.
The Tale of Clouds & Wind (QUByte Classics) ($5.99)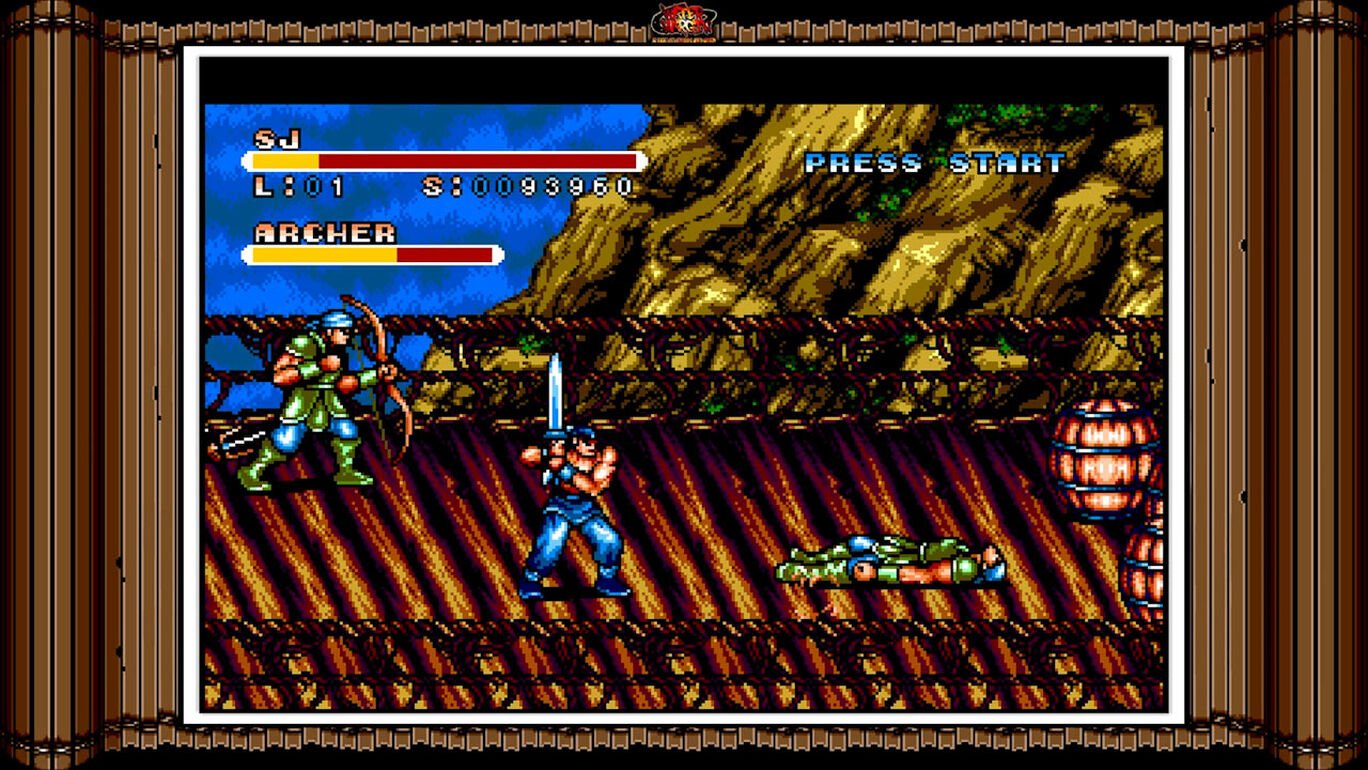 Here's the next game from Piko Interactive's IP catalog to release in the QUByte Classics line. This one sometimes goes under the name Water Margin, as it is based on the popular Chinese classic. It's a Genesis/Mega Drive beat-em-up that feels a little like an off-brand Knights of the Round or Golden Axe. Honestly, it's pretty decent. I should be reviewing this one, and I'll let you know how QUByte's efforts have turned out this time when I do.
Kardboard Kings ($19.99)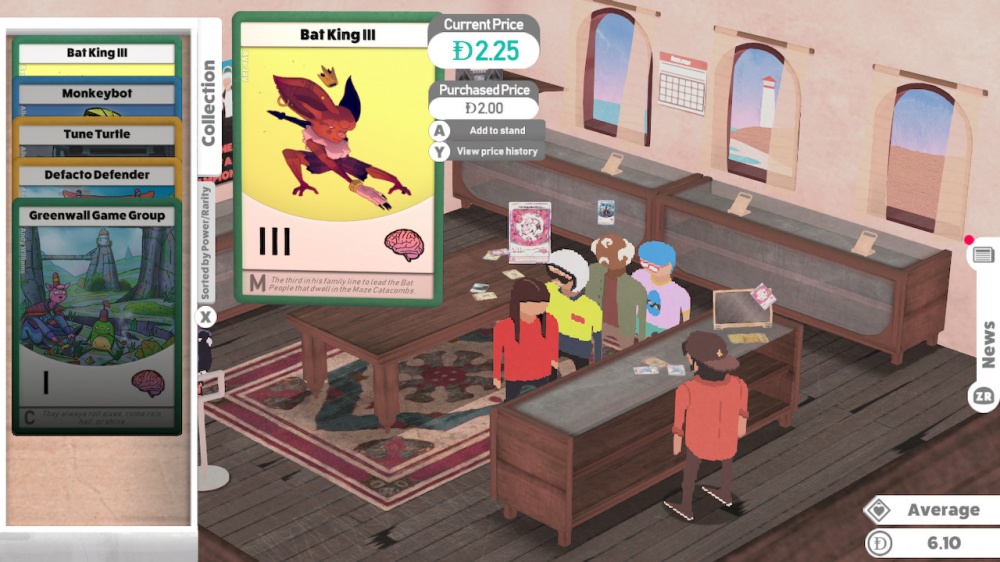 This is a simulation game where you inherit a card shop and have to run it successfully. Buy, sell, and trade cards while trying to keep the customers happy. It's fairly lightweight as sims go, but the card collection mechanic gives it a little extra spice. It gets repetitive fairly quickly, but if you jam to things like Kairosoft's sims then you'll probably find enough in here to like to make it worth the trip.
Mech Armada ($19.99)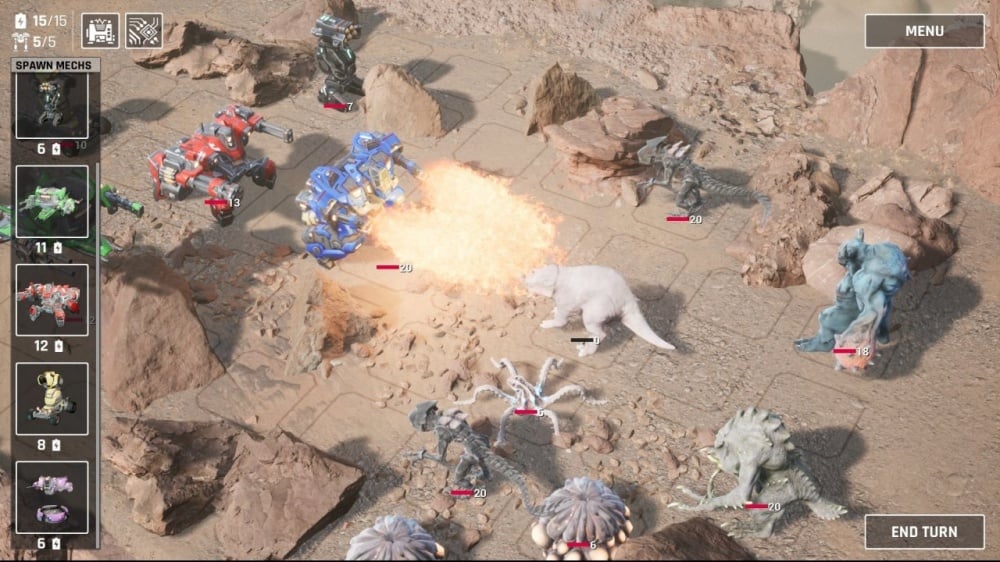 A turn-based strategy game starring mechs. Yes, I know we just had one of these last week. This one has more of a roguelite vibe to it. Custom build your team of mechs, upgrade them as you go, and battle enemies as you make your way through a series of procedurally-generated challenges. Reviews seem all over the map on other platforms, but it does seem to have its fans.
JellyCar Worlds ($7.99)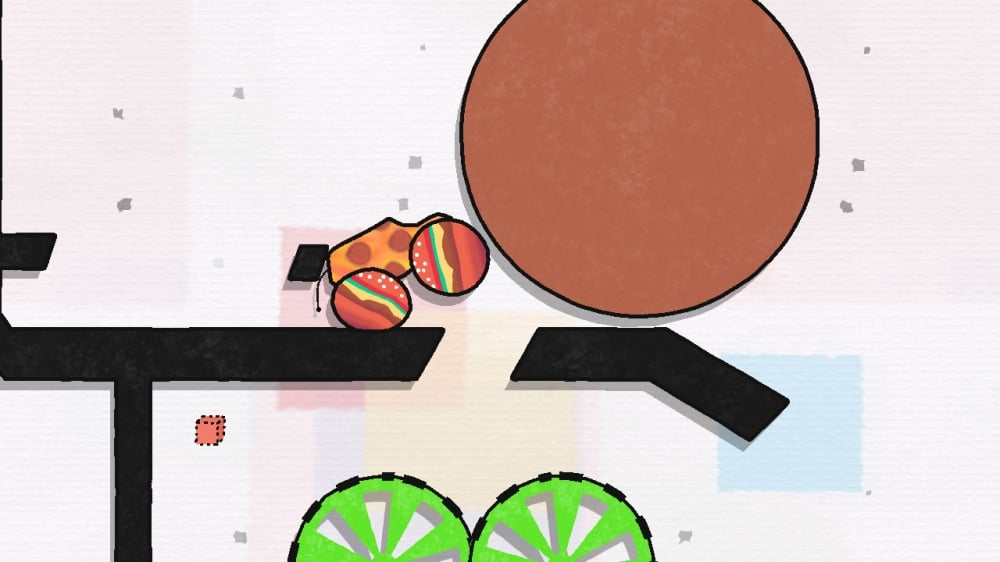 Wow, JellyCar. That takes me back. Anyway, the original creator is back with a new JellyCar game, giving us more worlds to drive and platform our squishy cars through. Your car has a number of neat abilities it can use, and you can even customize your own vehicle. I'm sure this will be just as amusing as the old ones, which means we're in for a nice little time-waster. It's also coming to Apple Arcade tomorrow, in case you'd rather play it that way.
Simona's Requiem ($7.99)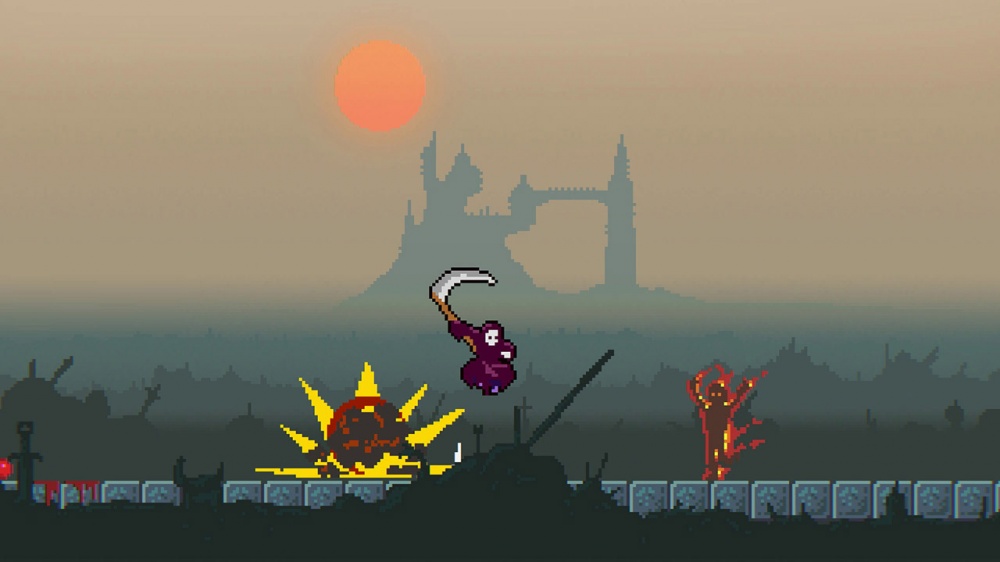 This is an affordable little ode to Castlevania II: Simon's Quest, one of the most unfairly maligned classic games I can think of. It's a good game! And so is Simona's Requiem. You play as a reaper and travel the world in search of the Fisher King. It's only a few hours long and the slow walking pace of the main character can make it feel sluggish at times, but there's a lot of fun to be had here with some of the clever stage set-ups and boss battles.
Coloring Pixels: Collection 2 ($7.95)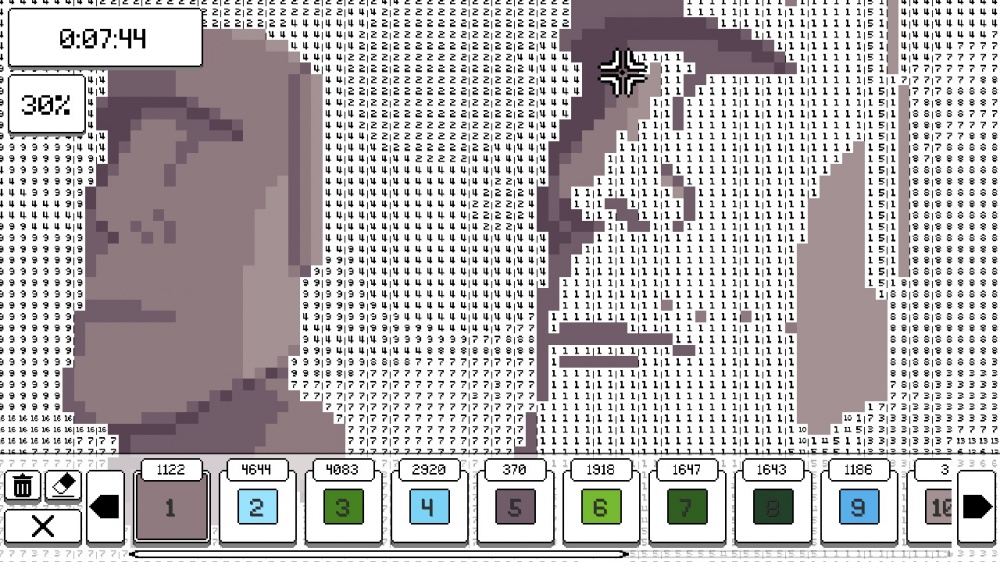 Color by number in one hundred and eighty levels spread across eight different themes. Just pick the color that matches the number and, you know, go to town. Not much more I can say about this.
Football Kicks ($3.99)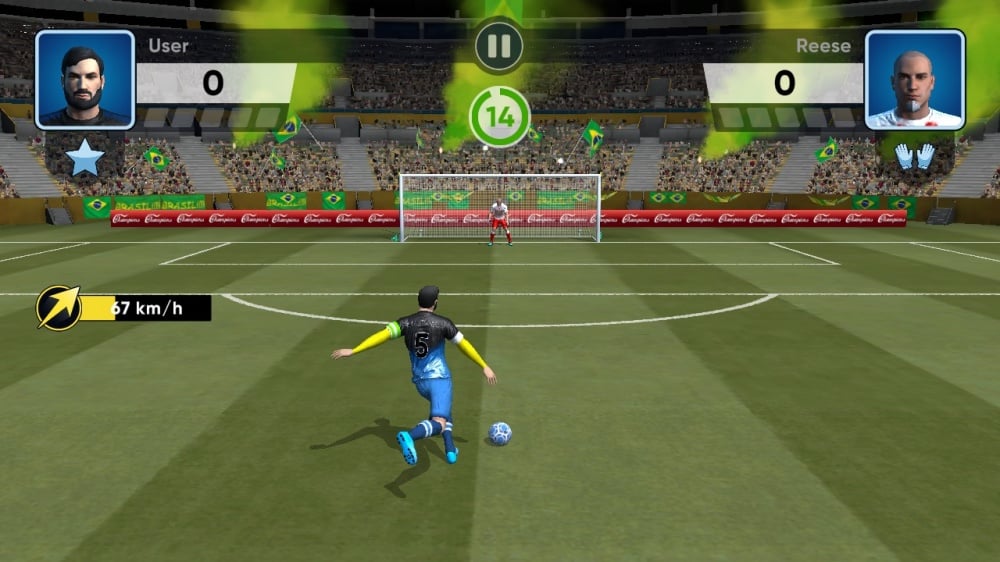 I feel like we saw a game almost exactly like this a week or two ago, so there's a fair chance this is based on a template. Anyway, it's a penalty kick game. Kick some penalty kicks. Not something I'd buy, but maybe you feel differently.
Sales
(North American eShop, US Prices)
This quiet period between the end of Black Friday and upcoming likely sales for things for The Game Awards or the Christmas/New Year holidays sure is something. Not too much to fuss about in today's inbox, though shooter fans may want to scope that new low price on Rigid Force Redux. Over in the outbox, I'll use my nose to push the Xeno Crisis meatball towards you as I often do. EAT THE MEATBALL.
Select New Games on Sale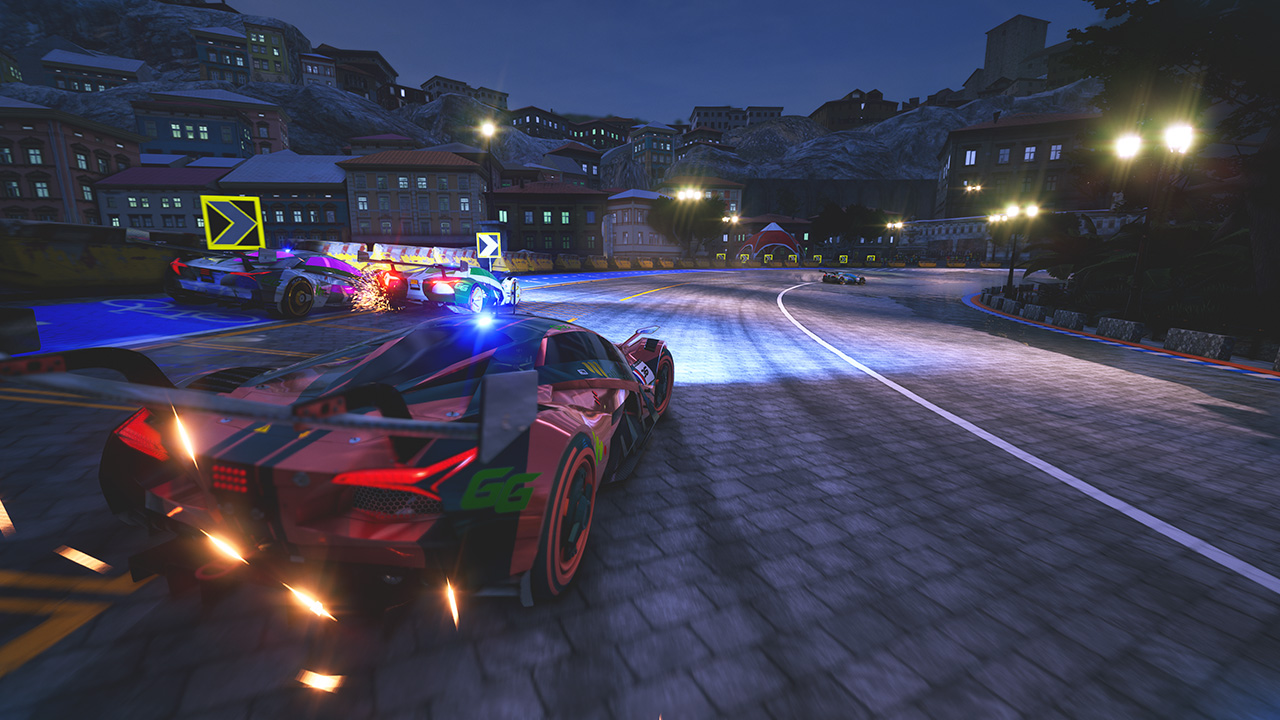 Xenon Racer ($3.74 from $14.99 until 12/13)
All-Star Fruit Racing ($4.99 from $19.99 until 12/18)
Just Dance 2023 Deluxe ($38.49 from $69.99 until 12/18)
Rigid Force Redux ($5.99 from $19.99 until 12/28)
Super Rebellion ($2.00 from $7.00 until 12/28)
Splatter ($1.99 from $4.98 until 12/28)
Gigapocalypse ($5.99 from $9.99 until 12/28)
Cardaclysm Shards of the Four ($3.74 from $14.99 until 12/28)
Slime-san ($3.59 from $11.99 until 12/28)
Truberbrook ($5.99 from $29.99 until 12/28)
Vambrace: Cold Soul ($4.99 from $24.99 until 12/28)
Windscape ($3.99 from $19.99 until 12/28)
Sales Ending Tomorrow, Friday, December 9th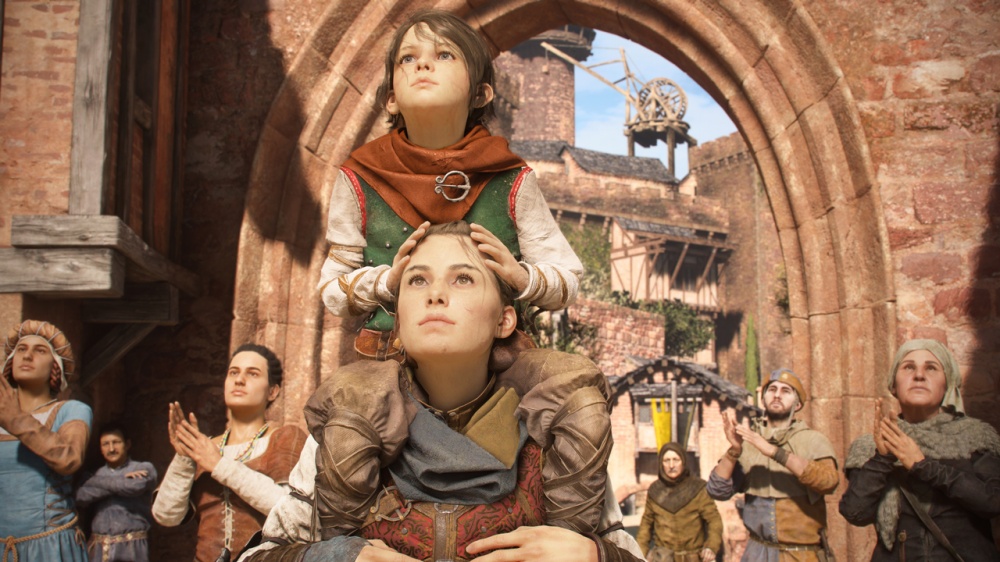 A Plague Tale Requiem Cloud Vers. ($49.99 from $59.99 until 12/9)
Infinite Golf 2 ($1.99 from $4.99 until 12/9)
Port Royale 4 ($24.99 from $49.99 until 12/9)
Starbase Startopia ($24.99 from $49.99 until 12/9)
Xeno Crisis ($9.99 from $19.99 until 12/9)
That's all for today, friends. We'll be back tomorrow with the remaining releases of the week, including Dragon Quest Treasures among others. There should also be more sales than we saw today, but who can say for sure? If any massive news comes, I'll likely include that too. I hope you all have a thrilling Thursday, and as always, thanks for reading!