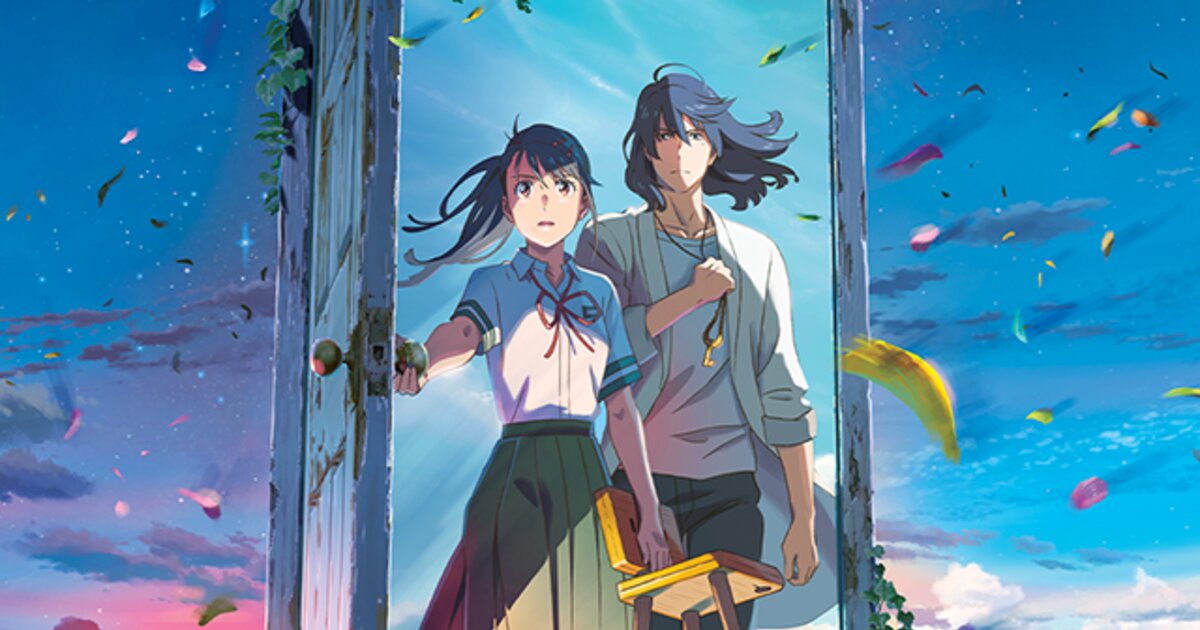 Makoto Shinkai's eagerly anticipated new anime film, Suzume, will officially open its doors to international fans (excluding Asia) from April 12, 2023!
Crunchyroll is set to distribute the film in cooperation with Sony Pictures, Wild Bunch International and Eurozoom, with screenings beginning on the following dates: April 12 for France and Malta, April 13 for Australia, Brazil, Germany, Mexico and New Zealand, and April 14 for Austria, Belgium, Canada, Gibraltar, Ireland, Luxembourg, the United Kingdom and the United States.
More Latin America and EMEA territories will also have additional dates for 2023 confirmed at a later date.
Crunchyroll has revealed an official trailer for the April 14 release in addition to the key visual featured above.
Suzume follows the titular seventeen-year-old heroine who lives in a quiet town in Kyushu. After meeting a young man on a journey to find doors, she discovers a strange door, old but still standing despite the ruins surrounding it. Before long, doors all over Japan begin to open, bringing misfortune from beyond. Thus, Suzume must embark on her own journey to close these doors.
After premiering on November 11, 2022, the film's opening pulled in over 1.8 billion yen from more than 1.3 million tickets sold over three days, achieving the biggest box office opening numbers of all of his films.
Suzume's global release will begin on April 12, 2023.
©2022 "Suzume" Film Partners
Source: Crunchyroll